Five Bollywood Celebs Who Show Their Love For Animals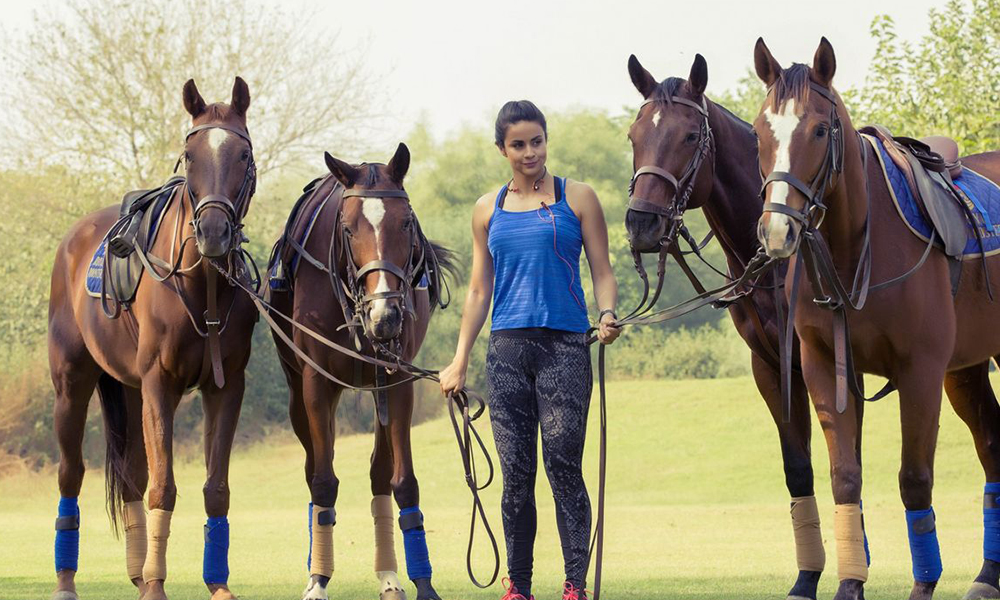 In the wake of the sentencing of Salman Khan for the killing of blackbucks, here are some other Bollywood actors who prove their love for the gentle beasts
While the media and public debate upon the act of the killing of the blackbucks by Salman Khan, there are other celebrities who have used their fame and power for the betterment of animals and raise awareness for them. Here are some of the top personages who have won hearts with their espousal of caring for animals.
Gul Panag
The beauty with brains has been known to support several beliefs, and one of them is animal adoption. She has even put her faith into practice by embracing two dogs who are now her pets.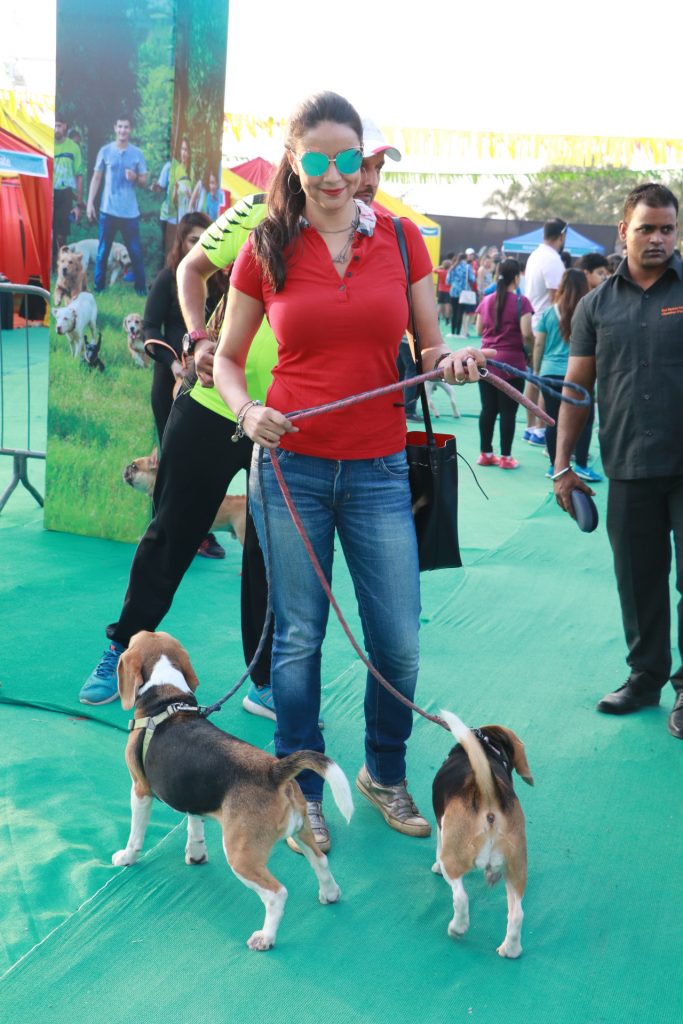 Source: in.com
Kalki Koechlin
The fearless actress who has never shied from speaking her mind is a steadfast proponent of choosing stray cats. She voiced her concerns for them by taking up one herself, whom she lovingly named 'Dosa'.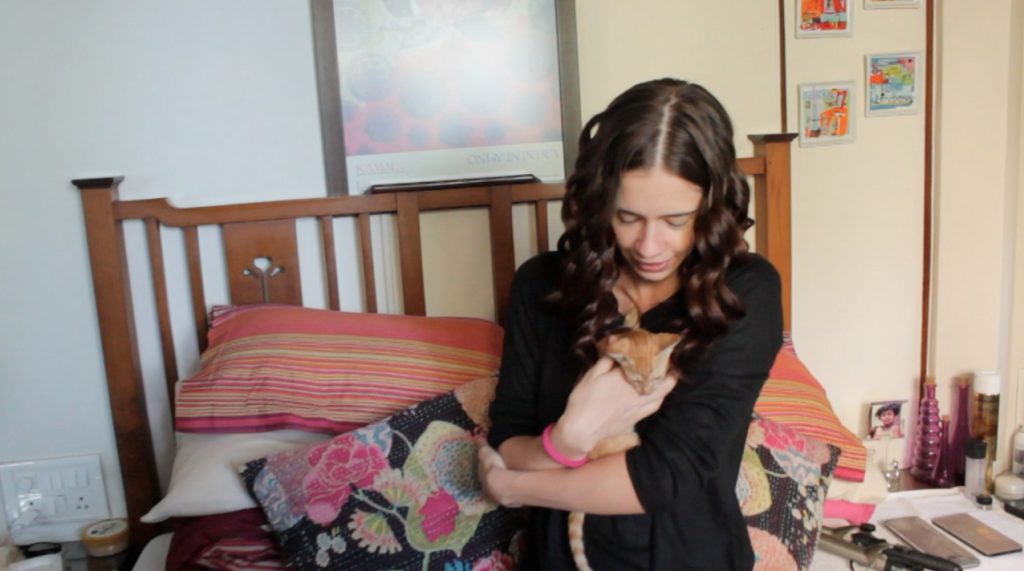 Source: pinkvilla.com
John Abraham
This hunk has always managed to up his hotness being a Peta supporter. An ardent animal lover, not only is the heartthrob vegetarian, but he has voiced out against animals being used in circuses and caging of birds.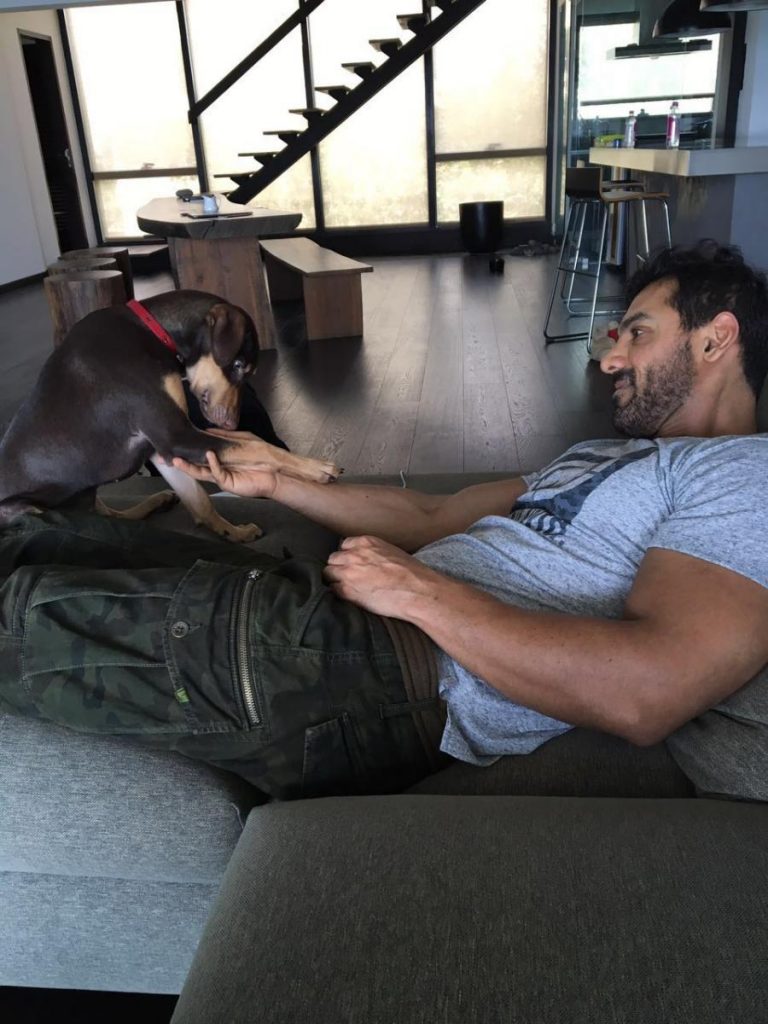 Source: farnazfever.com
Chitrangada Singh
The gorgeous actress is known for backing the pertinent issue of using animals for testing of cosmetics. She was seen in this poignant poster by Peta addressing the concern.
Source: peta.org
Imran Khan
The boyish looking actor with cute looks is tough at heart when it comes to taking care of stray animals. Imran is known for being passionate about stray dogs and has purchased about four acres of land on the outskirts of Mumbai to build a shelter for the homeless creatures. He also hired veterinary doctors and staff to take care of them. His pet dog Tony is also adopted.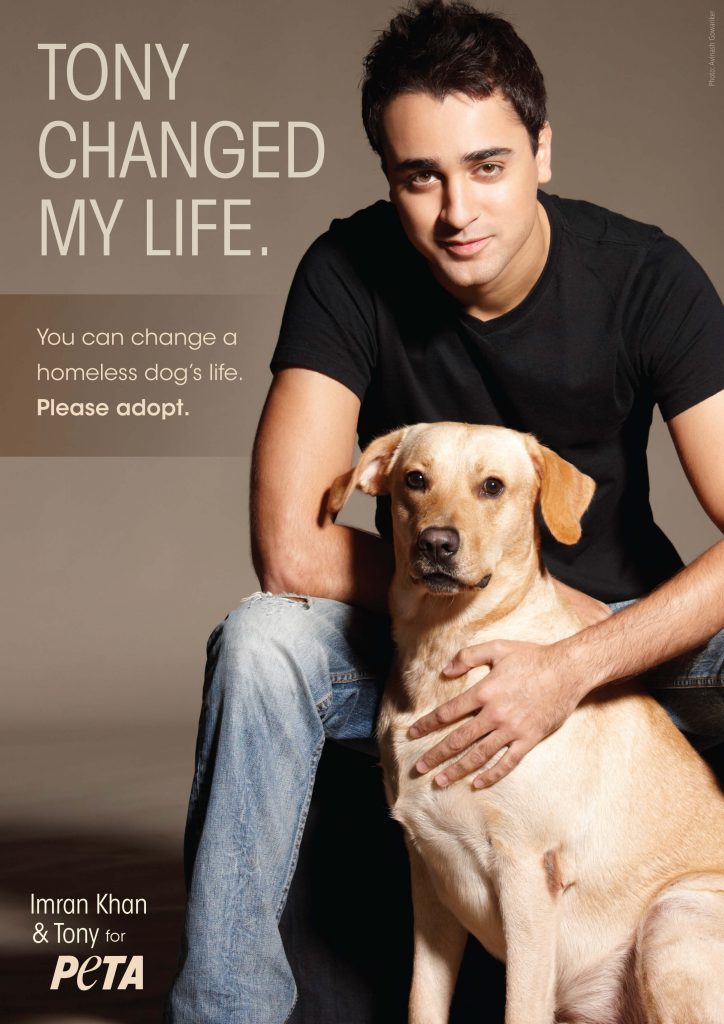 Source: petaindia.com
Check out the following links to read more heartening stories related to people showing their love for animals:
Divya Dugar Has Found The Best Travel Buddies in Her Pet Dogs
Mad Dogs Trust Penny Koch Shepherd
Babiya, A Vegetarian Croc in Kerala Who Is Absolutely Harmless!
These 8 Apps In Your Phone Will Replace Your Travel Agent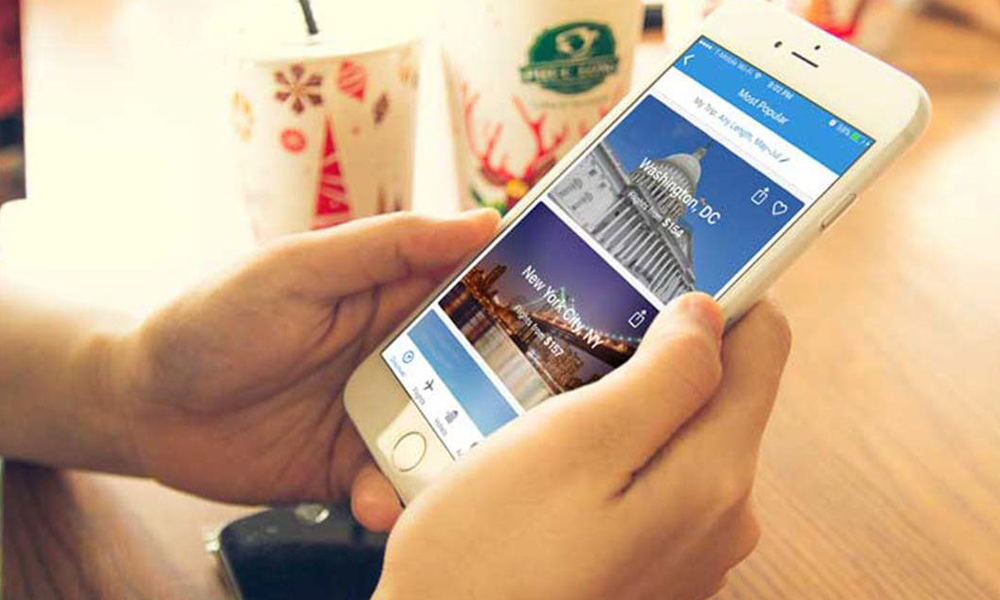 Here are some of the best travel apps that you can use to sort out your travel plans
Gone are the days when you consulted a travel agent and assented to the itinerary that the agency created for you, which would often be mostly a hurried tour around just the touristy places with little or not much time to actually experience the places. With changing times comes change in methods and travelling has become smart now. Information is available at your fingertips and you can now be your own planner.
However, with knowledge being easily available and with an overload of it, it can become difficult to streamline it and you can face further problems of deciding who to rely upon. A simple search on the internet yields numerous results, often with varied and sometimes conflicting facts.
Here are some apps that help ease your procedure of finalising your sojourn.
Goibibo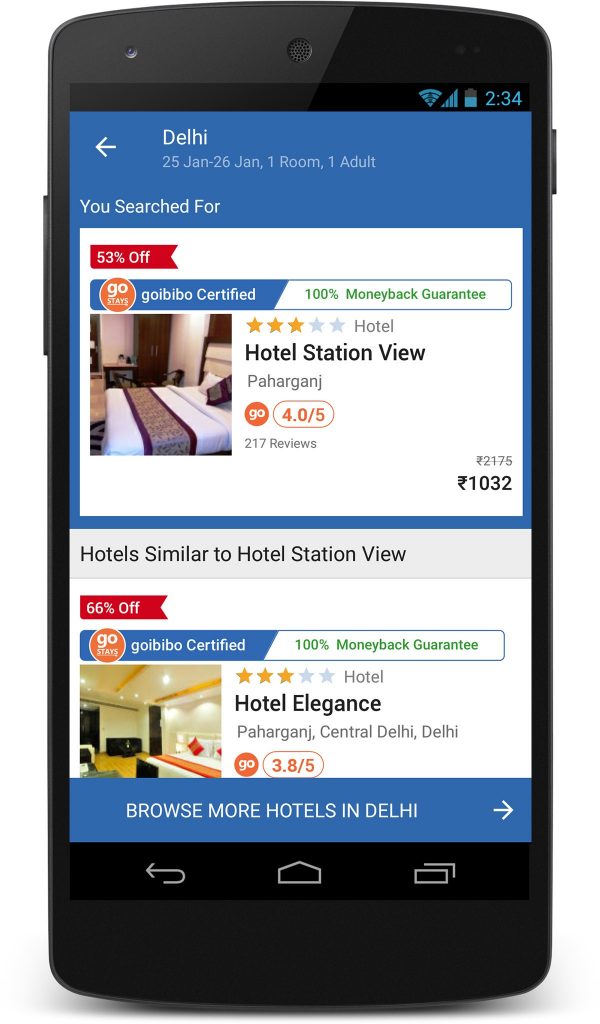 Source: Goibibo.com
Choose this app for the cheapest deals on hotels, resorts, and other forms of stays. It gives massive discounts making even luxury stays affordable. Easy to use and meticulously ordered, it displays all the information related to the stays, along with detailed user reviews. What's more, registering on the app gives you added cash into your account, and everytime a contact of yours books through the app, you get an additional Rs 50.
Makemytrip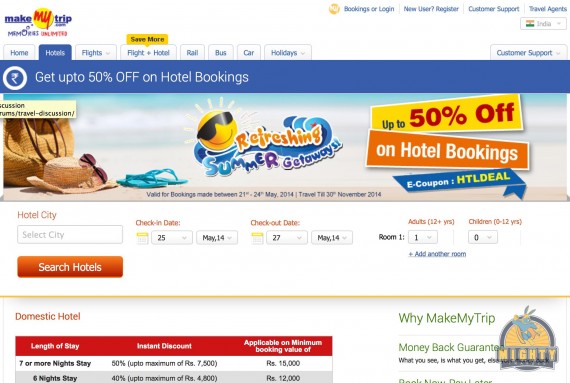 Source: mightytravels.com
One of the most widely used and reliable apps to book your travels, Makemytrip is known to offer some of the cheapest air fares. Its prompt notifications alert the users of dips and rises in air fares, enabling the traveller to plot their journey better. It also displays the airfares of future months which makes planning considerably easier.
CouchSurfing
Source: homelessandabroad.com
A most innovative concept that has taken over the world of travellers across the globe, CouchSurfing is for the wayfarer who loves to experience the local culture, lifestyle, and mingle with natives. The system enables the traveller to stay with a local host for free, and is based on interaction and sharing of cultures, knowledge, and stories.
RedBus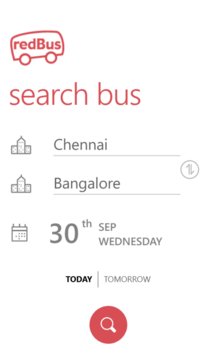 Source: appx4fun.com
This is a highly convenient app that allows quick booking when you want to travel by bus over long distances. The app is clean in presentation and clutter-free, allowing you to select your choice of bus, ranging from Ordinary to Luxury. You can also choose your seat and the pickup and drop stops.
Tripoto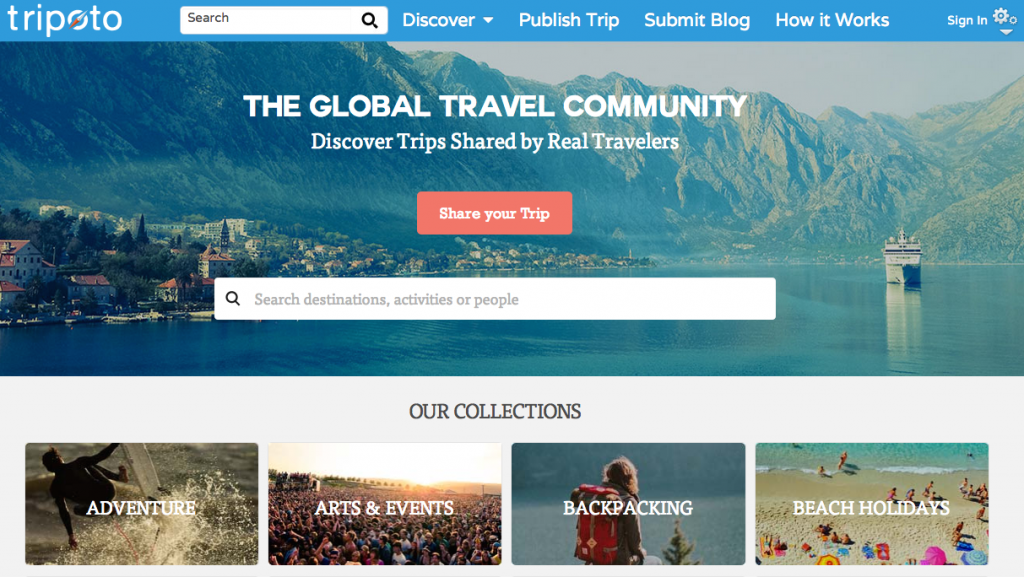 Source: skift.com
This is an app version of the hugely popular travel blog by the same name. It has a huge repository of articles written by actual travellers who present you their experiences of travelling to places around India. The articles are well-written and highly detailed, with tips and guides, assisting you in your research regarding a place.
Wikiloc
Source: gpsradler.de
A friend of trekking and hiking enthusiasts, this app aids you in recording a hiking trail in real time. You can then store it and upload it so that it can be used as guide by other hikers using the trail. The app documents details such as altitude and terrain as well.
Ola Cabs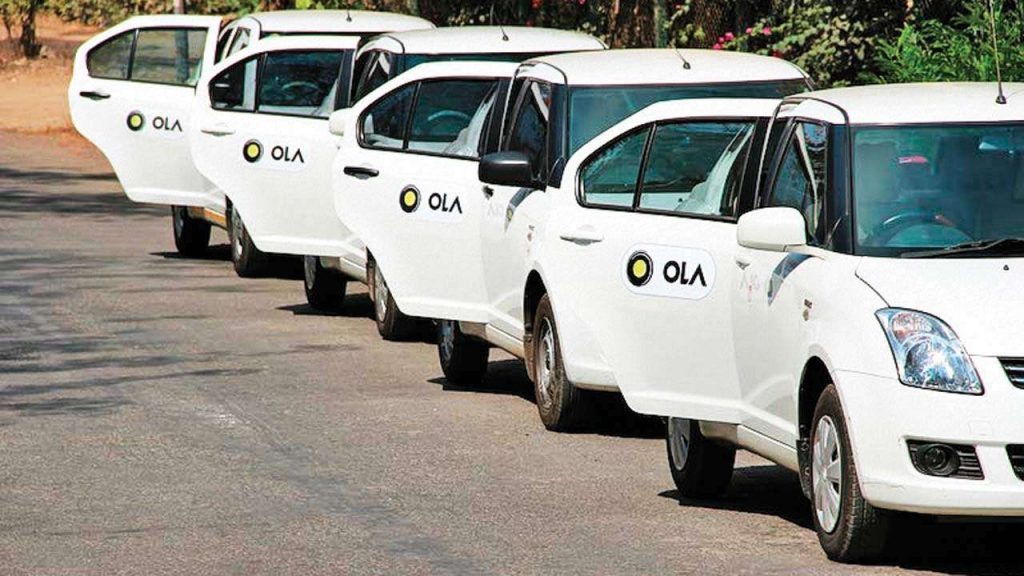 Source: dnaindia.com
A cheaper alternative to Uber, this cab service is highly useful for travel within the city. Unlike Uber, it offers more options in a wider range of fares. But how it scores over Uber is that it offers Ola Auto service, which charges Rs 29 upto 4kms. Easy to book and keep track of during the ride, it is safe, economical, and quick.
Zomato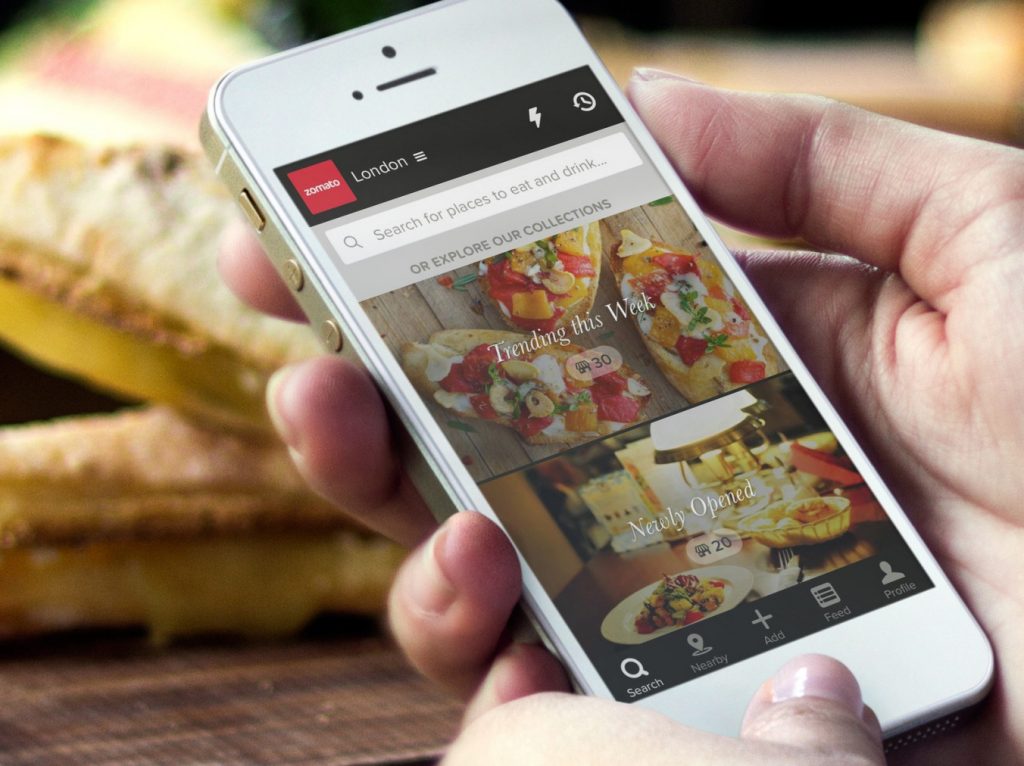 Source: techcrunch.com
Travelling to a new place but don't know where to eat? Search on Zomato, the app which has a database on all the best eating spots within cities. With a vast presence all across the globe, the app gives you a whole host of options that you can choose from according to your budget, choice of cuisine, the kind of establishment you want to eat at – café, restaurant, bar, etc. It also has extensive reviews from diners, images of the eatery and the food, along with the menu, and additional details such as availability of wifi, outdoor eating, takeaway, timings, etc.
Drips Used to Save This 700 Year Old Banyan Tree In Telangana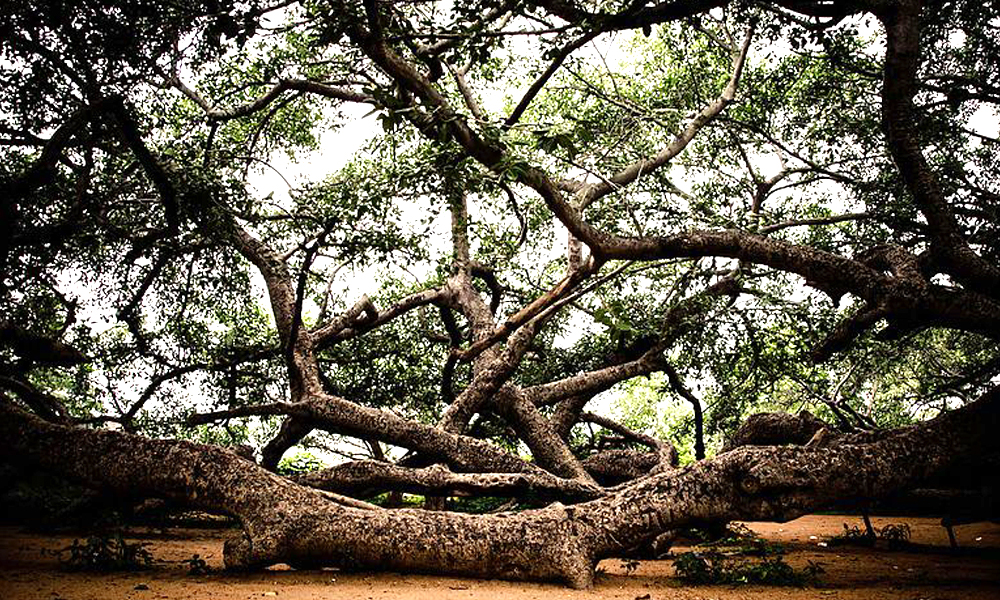 The second largest and perhaps the oldest Banyan Tree in the world has been overrun by termites, posing a danger to its life
The second largest Banyan Tree in the world underwent an emergency rescue effort as it was literally put on drips. A big tourist attraction in Telangana, the tree, known as Pillalamarri or Peerla Marri, has been infected with a severe termite infestation, threatening the life of the giant living being. Visitors have been barred from visiting the tree since last December when one of its branches came crashing down due to the plague.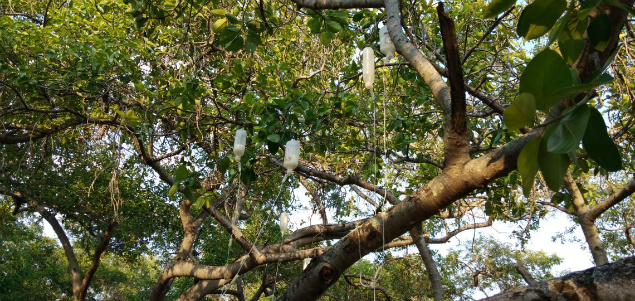 Source: Times of India
Forest officials have since determined to save the tree, by putting up drips filled with diluted pesticides to destroy the mites. Hundreds of drips with diluted chemical Chlorpyrifos have been set up every two metres around the colossal tree that expands across three acres. "We diluted the Chlorpyrifos chemical and started pushing it into the stem by keeping holes, but it didn't work out. The solution was coming back instantly. Later we started injecting solution like a saline drip. This process has been effective. Secondly, we are watering the roots with the diluted solution to kill the termites. And in a physical method, we are building concrete structures to support the collapsing heavy branches," Mahabubnagar District Forest Officer Chukka Ganga Reddy told the Times of India.
World's second largest Banyan tree in Pillalamarri of Mahabubnagar district in Telangana is on saline drip as part of the rejuvenation of the tree that is almost dying.The tree is given treatment by injecting diluted chemical to kill termite population that infested it. pic.twitter.com/0ADu5jbAd2

— ANI (@ANI) April 18, 2018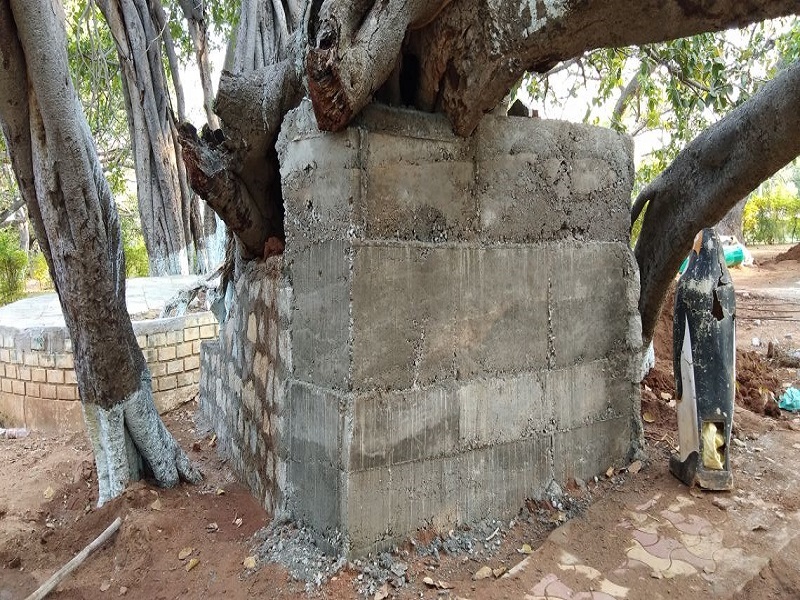 Source: Times of India
The impressive tree was under the authority of the Tourism department but after December last year, it was transferred to the care of the Forest Department. Ronald Ross, the District Collector is said to be directly overseeing the recovery of the tree. At nearly 800 years of age, Pillalamarri is perhaps the oldest Banyan Tree in the world. However, it still does not qualify to be a biodiversity heritage site as it is located inside a reserve forest, said G Sailu, scientist at Telangana Biodiversity Board. "But the forest department shall give it a heritage tree tag and conserve it," he said.
World Heritage Day: Here 's A Look At The 6 Best Heritage Sites In Kerala
From Kasaragode to Kanyakumari, Kerala is known for its rich cultural heritage, natural beauty, and breathtaking sites. The state is home to some of the best heritage sites in South India and provides an ecstatic experience for travellers and locals who are interested in witnessing these wonders
Text credit: Shibul Pavithran 
Kerala is richly endowed with heritage buildings, structures, and sites, all of which are having very unique architectural and aesthetic importance. The heritage sites are not just monuments, but include buildings, artifacts, structures, areas of historical significance, aesthetic, architectural, cultural and environmental significance and even traditional skills. Some of these age-old structures speak about a fascinating period from Kerala's charming past, drawing countless history fanatics, archaeology lovers and art & architecture enthusiasts from all across the globe. If you are also amongst those who get amazed by the beauty and history of the ancient buildings and monuments, a trip to Kerala is definitely a must for you.  Not many know that this beautiful state has been a major contributor to India's rich culture and history. We have shortlisted 6 heritage sites in Kerala which may definitely fascinate you and make you want to visit them.
Bekal Fort, Kasaragod: 
Bekal fort is more than 300 years old and is believed to have been built by Sivappa Naik of the Ikkeri dynasty in1650. There is also another belief that it was originally built by Kolathiri Rajas and later captured by Sivappa Naik. The fort was occupied by Hyder Ali in 1763 AD and later by British. Bekal fort is one of the largest and best preserved Fort in the whole of Kerala, bordered by a magnificent beach.  The fort is built on 35 acre headland on the shores of Arabian Sea, rising to a height 130 feet. Bekal Fort is among the top visited locations in Kerala. The Hanuman temple near the entrance and the ancient Muslime mosque situated near the fort, hold testimony to the age-old religious harmony that prevailed in the area.
Eddakal Caves, Wayanad:
Source: Sanchari
Situated an altitude of 4000 feet, these caves were discovered by Fred Fawcett, the then Superintendent of Police of the Malabar district in 1890, during his hunting trip to Wayanad. The name 'Edakkal' literally means 'a stone in between'. It is the only place with Stone Age carvings in South India. The carvings belonging to Neolithic and Mesolithic Age include ancient stone scripts, ancient weapons, symbols, animal figures and human beings. The rock surface is filled with motifs and one can see figures, crosses, triangles, tridents, various animals and human figures. Edakkal Caves is one of the most visited places in Wayand.
Tellicherry Fort, Thalassery: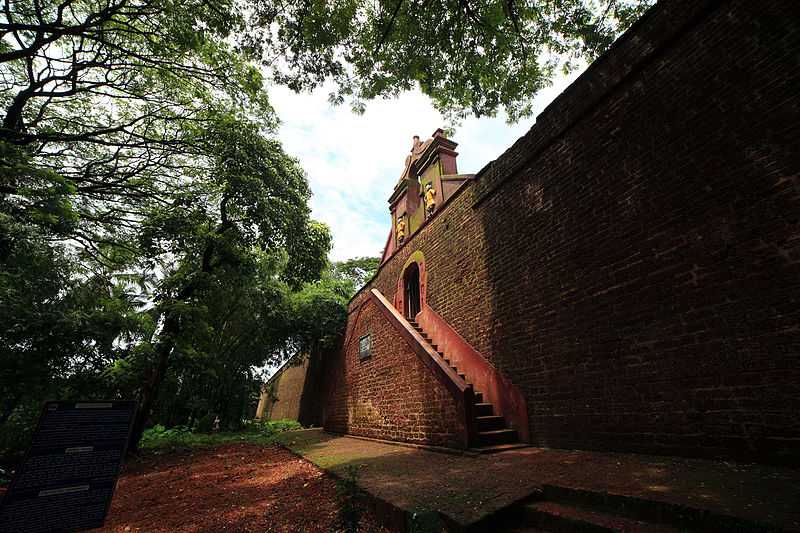 Source: holidify.com
Tellicherry Fort is located in Thalassery town of Kannur District of Kerala India. The fort was built in 1708 by the British East India Company to establish a stronghold on the Malabar coastline. It is a testament to the impressive engineering skills of  the British engineers and designers, the fort encloses a number of secretive tunnels and underground chambers that once served as hiding burrows for the defeated British military personnel. This historical fort today, is maintained by the Archaeological Survey of India and indeed, they have done a great job, making it an absolute delight for visitors who have a affinity for history and architecture. So, if you are also amongst those avid history buffs, a visit here definitely has to be marked on your travel itineraries.
Kappad Beach, Kozhikode: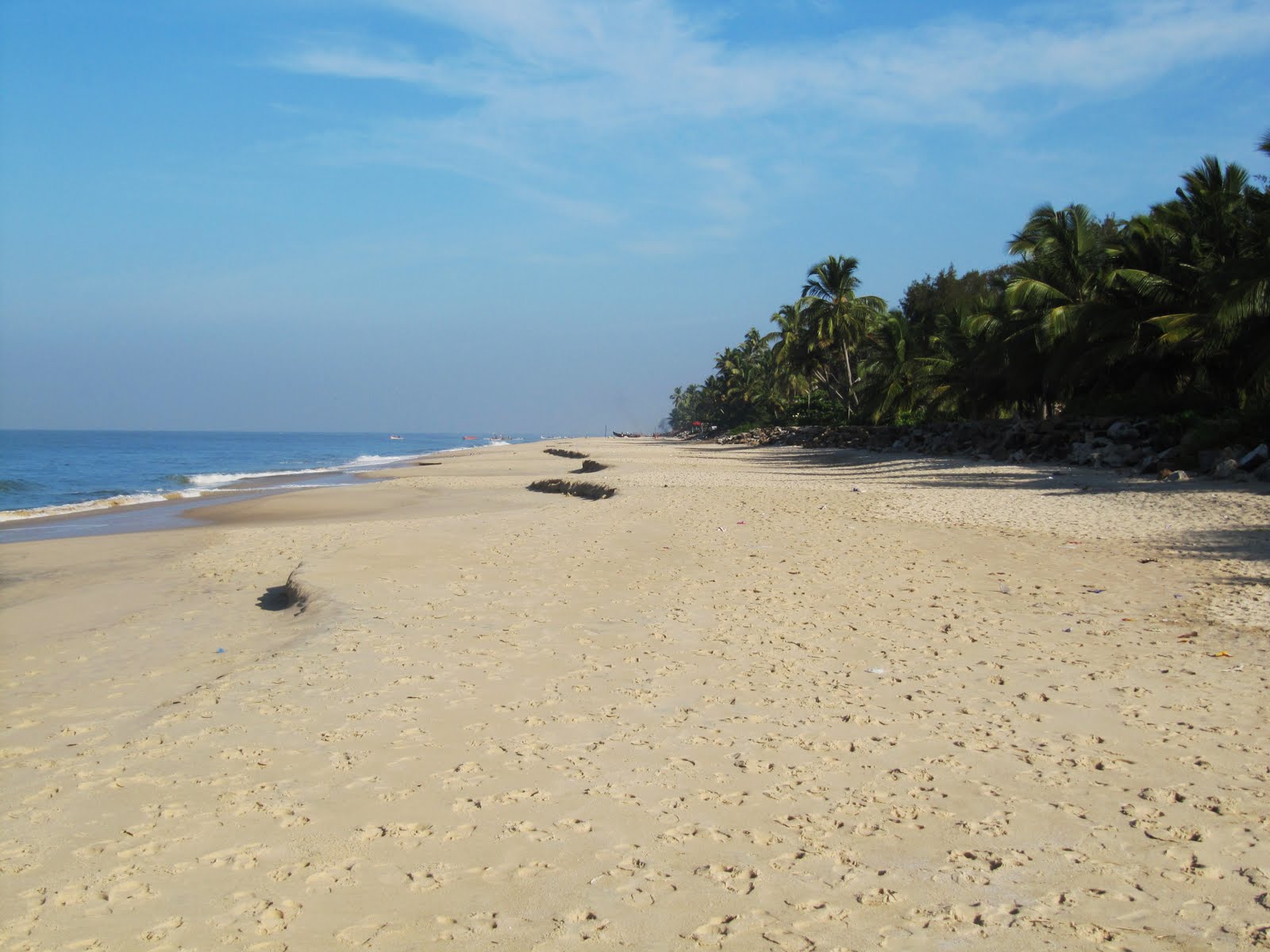 Source: placeforvacations.com
Vasco da Gama landed on Indian soil on 27th May 1498 at Kappad beach, Kozhikode along with 170 men. There is a monument on the beach that commemorates the landmark event of Vasco da Gama's arrival. This marked the beginning of a new era in the relationship between the Indians and the Portuguese which lasted for 4 to 5 centuries. The beach is ideal for relaxing and playing around with sand. Devi Temple, which is believed to be 800 years old, is situated on top of a rock near the beach. Sunset is a great site to watch here, in the combination of Sea and River.
Vadakkunnathan temple, Thrissur
Source: findmessages.com
Vadakkunnathan Temple, an ancient Hindu temple dedicated to Lord Shiva in the city of Thrissur. It exemplifies impressive Kerala type of architectural style that is quite appropriate for regions where rains are vigorous. The temple has a beautiful "Kuttambalam" – separate temple theatre for dances, etc., and monumental towers on all four cardinal directions. Vadakkunnathan Temple is the main venue of the famous Thrissur Pooram festival held every year in the month of April or May. This festival attracts more than a lakh of people, including many foreigners.  The festival goes on for seven days.
Palakkad Fort, Palakkad:
Source: Tourmet.com
The Palakkad Fort in Kerala is a beautiful historical monument that has gently integrated its high walls with its surrounding green gardens. One of the most well-preserved forts in the state of Kerala, the Palakkad fort was built in the 1766 AD by Hyder Ali, after which the fort was taken over and renovated by British in 1790. The fort is protected by Archeological Survey of India. And even today, the tough walls of the fort speak volumes about the stories of Tipu Sultan. The fort is square in shape, with massive walls and strong bastions in all four corners and in the middle. It is among the best preserved forts in South India. The thick laterite walls impress all who view it. A large ground that lies between the Fort and the Palakkad town hall is an important location for public meetings and important functions. Today it is a protected monument under the Archaeological Survey of India. It is a preferred picnic spot for everyone visiting Palakkad.