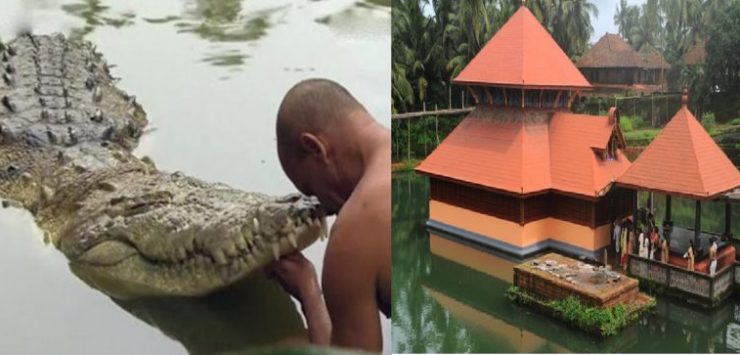 Lake Ananthapura Temple in Kasaragod has a holy crocodile
Text Credit : Shibul Pavithran
Its stories like this which make our country an interesting place to travel and amazes us beyond any rational understanding. Babiya, a vegetarian crocodile is an attractive member of the temple community at Anananthapura Lake temple in Kasaragod. The people at the temple claim that she is totally vegetarian and eats Prasadam twice a day, which is fed to her by temple employees.  She is also friends with the temple priests, who are not afraid to take a holy dip in the lake, even after knowing that the water is home to an adult crocodile. Such is the unique relationship of man and the wild here, where faith goes beyond instincts.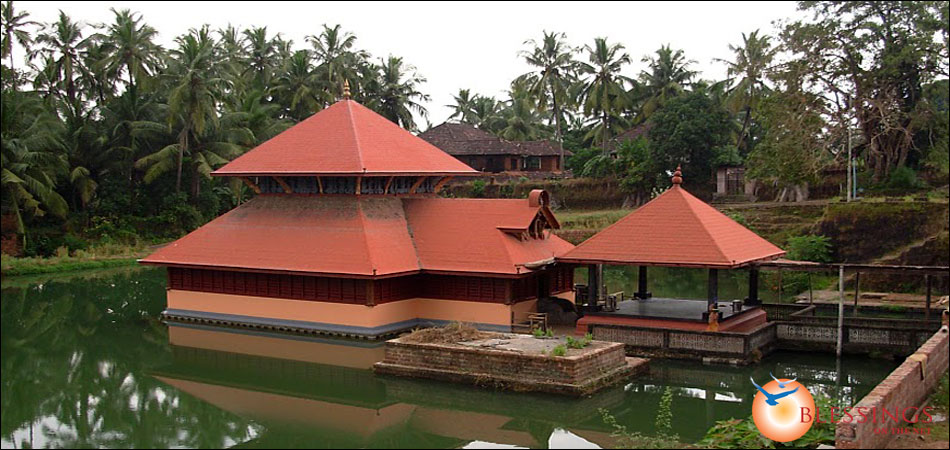 According to the legend, the crocodile is the local guardian of the temple and is a messenger of Lord Anandapadmanabhan. They claim that the cave where she mostly stays, in the lake is the the same place Lord Anandapadmanabham swami of Thiruvananthpuram disappeared. So some think she is just guarding the area where the lord was last seen. However, there are many mythological stories attached to this temple
Babiya is strictly vegetarian by diet, and eats the temple prasadam made of rice and jaggery, and does no harm to anybody, inculding the fishes of the lake. Even the crocodile experts are glad of Babiya's presence here as they think, 'when most of the animals in the world are harmed or murdered for their skin or just  mere existence. And if at all , there is a religion or faith which can provide these animals a safe place to live in, that should definitely be appreciated' .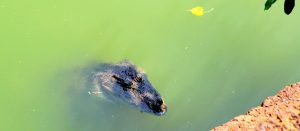 In the 21st century where science has evolved to such great heights, still you can find people who revere animals as holy messengers. But the question that still remains unanswered is that, how can a crocodile be only vegetarian and how can she co-exist so calmly and by not hurting people or other organisms… I should surely make a trip to Kasargod to get some answers i guess.