London-based Georgia Green of Georgia's Cakes, is on the fast track to becoming Britain's leading lady of baking. In an exclusive interview with FWD, she gives expert advice to couples choosing wedding cakes
Words by: Georgia Green    Photographs from: Georgia's Cakes
Designing your own wedding cake for your special day is part of the fun, but there area few factors to consider. Quite often, people ask me for a specific cake and by the time the wedding comes, the cake is completely different to how they first imagined. This is mainly because choosing a wedding cake may not be as simple as you think…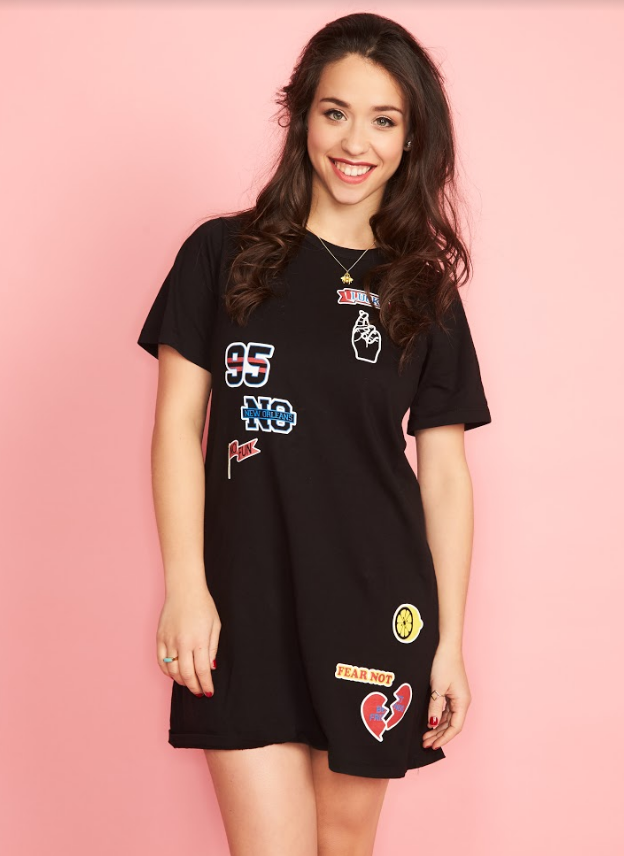 Firstly, design. The 'naked' wedding cake has definitely become a huge trend in the industry (this is where the cake is completely un-iced so you can just see layers of cake and icing in the middle). It is a beautiful cake, hence why it has become so popular, but because the sides of the cake are exposed, the cake dries out. For this reason, I persuade people to choose a semi-naked design (where the outside is slightly masked with buttercream) and therefore the cake stays fresher for longer.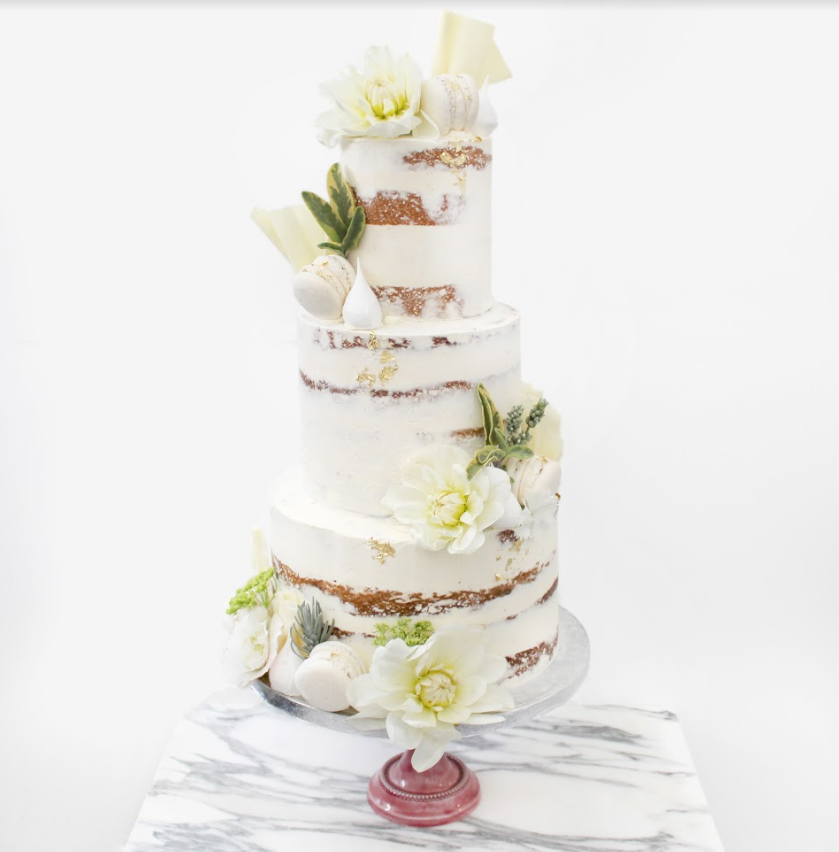 Clients also tend to have a colour theme throughout their wedding and it's a great idea to incorporate this into the wedding cake too, for example, using the same or similar flowers to decorate the cake, or match the colour of the icing. I would also advise people to embrace the cake designer's style and use it to your advantage, rather than ask for something that they don't usually do. I have quite a distinct style of cake, so would rather incorporate themes and ideas into my natural style rather than create something I wasn't necessarily comfortable with, as I would want the cake to be the best it can be.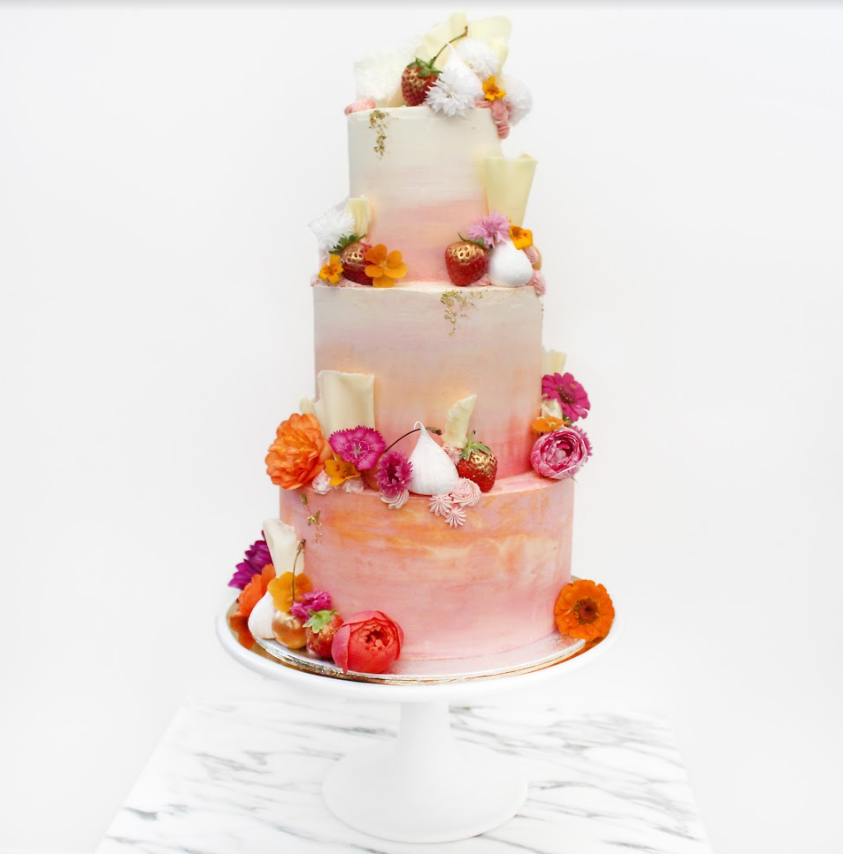 My advice when choosing your flavours of cake is to try to keep them simple. Some clients request flavours such as matcha and rose, however remember you'll be feeding a lot of people and particular flavours will only satisfy a few people! Flavours such as Victoria sponge, lemon and coffee may sound too ordinary but after a full course meal, your guests will only want a small amount and sometimes there's nothing better than a simple lemon cake to refresh your tastebuds!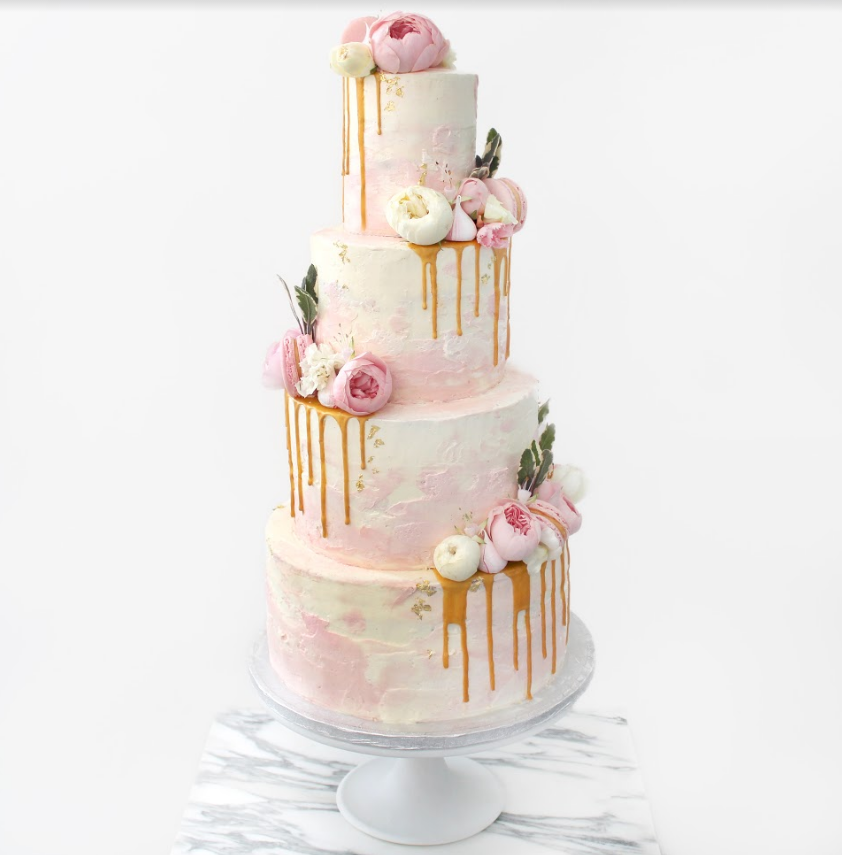 The size of the cake is usually determined by how many guests you are having. Generally speaking, the cake designer will have a portion guide to show how many slices of cake can be served. Some people like to have a larger cake that is needed to serve the right amount of guests, and therefore can have dummy layers of cake as an option (made of polystyrene). On the flip side, if you only want a small wedding cake, you can also get a 'cutting cake' which is given straight to the kitchen to provide extra slices of cake to feed all the guests.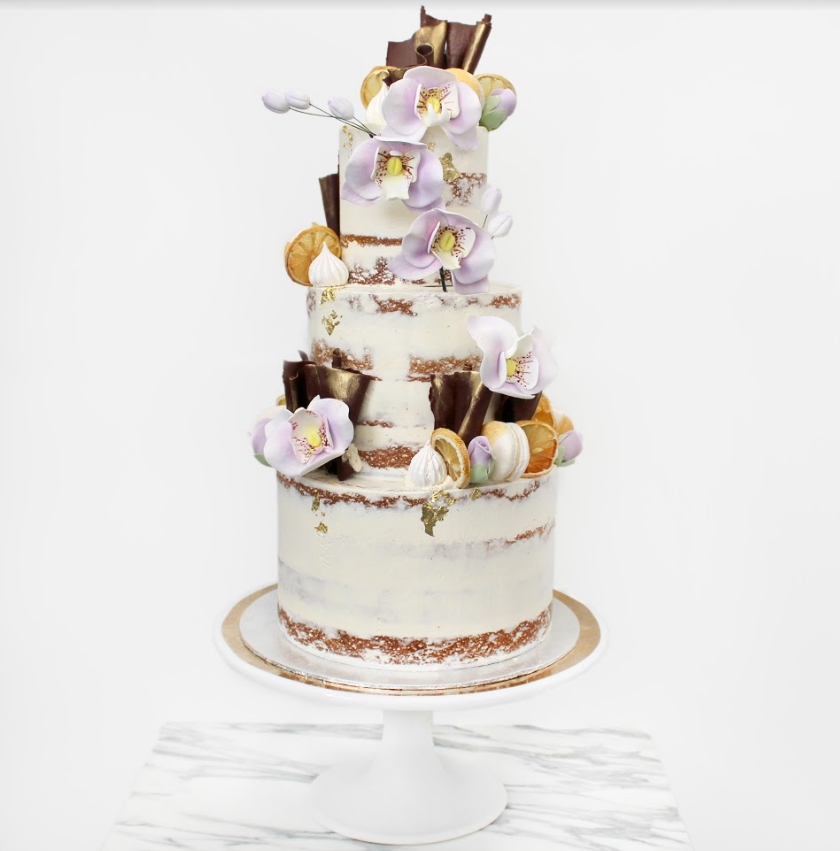 Lastly, an important factor is where the cake will be during the actual wedding. The reception? Dinner? Just appearing when you cut the cake? Whenever this will be, you need to remember that the cake has a fairly limited shelf life. Seeing as I personally don't make fondant covered cakes, the buttercream can only withstand being on display for a few hours, preferably somewhere cool. Fresh flowers will also only last a few hours so this may determine when to showcase the cake! The main objective it for it to look amazing and taste even better, so organise the timing carefully!
For booking and enquiries, visit Georgia's website, https://www.georgias-cakes.co.uk/contact and follow her on Instagram, https://www.instagram.com/georgiascakes/?hl=en , to stay tuned to the latest news from Georgia's Cakes.