VIVO SIIMA Hosts Its First Short Film Awards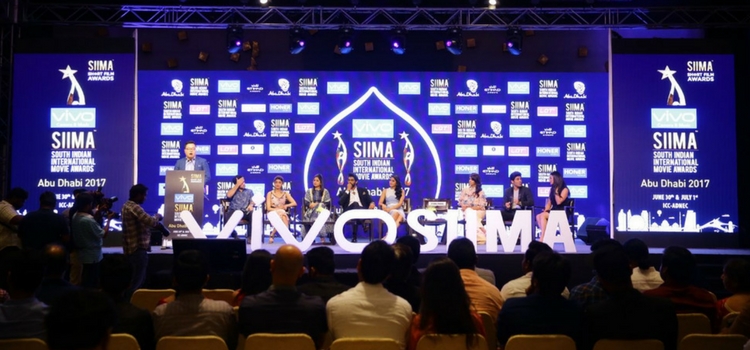 With categories ranging from Best Short Film to Best Music Director in Kannada & Telugu, the short film awards served as an encouragement to new and upcoming talents in the industry
Words: SIIMA   Images: SIIMA
VIVO SIIMA hosted its first ever Short Film Awards for the Telugu and Kannada languages in Hyderabad. The awards ceremony was a glittering affair and saw in attendance the who's who of the Telugu and Kannada film industry who had turned up to support the budding talent.
Since the awards were announced, there was a huge enthusiasm which was seen amongst the short film makers who had sent in their films for nominations. The jury had a tough time going through hundreds of short films and were amazed at the talent which had remained untapped.


The awards ceremony saw in attendance Rana Daggubati, Lakshmi Manchu, Regina Cassandra, Allu Sirish, Pranitha Subhash, Shradha Shrinath, Mrs.Brinda Prasad – Chairperson SIIMA and Mr. Vivek Zhang – CMO Vivo Mobile and many more and was hosted by Navdeep. The awards were judged by a highly distinguished jury and awards were given away in 8 categories in each language. The awards for short filmmakers in Tamil and Malayalam language will be given away on May 28th in Chennai.
Talking about the first SIIMA Short Film Awards, Adusumilli Brinda Prasad Chairperson SIIMA said "It gives us great pleasure in setting up yet another platform "SIIMA SHORT FILM AWARDS" to promote and celebrate talent covering the Digital Space. This space has been booming with young talent sprouting with creativity and have a promising future in the world of entertainment."

SIIMA 2017 is supported by its Title Sponsor Vivo Mobiles, Official host destination- Abu Dhabi, Airlines Partner – Etihad Airways, Lot Mobiles, Honer Homes, Abhibus and overseas partner Era Entertainment.
Here's the list of the short film Award Winners
Telugu: Best Short Film – VindhyaMrutham; Best Director – Lakshman Krishna (Krishnamurthi Garintlo); Best Actor – Shiva Kumar R (Indian Age 25); Best Actress – Darshini Sekhar (Krishnamurthi Garintlo); Best Supporting Actor – Ankith Koyya (Yedhane Vadili Vellipomake); Best Supporting Actress – Jahnavi Dasetty (Prematho Peechumittai); Best Comedian – Ravi Sai Teja Paila (Prematho Peechumittai); Best Music Director – Kabir Rafi (Konchem Istam Chala Kashtam
Kannada: Best Short Film – Chowkabara; Best Director – Arjun Kumar S (Panmandri Cross); Best Actor – Poornachandra Mysuru (Patinga); Best Actress – Akshatha (Phanmandri Cross); Best Supporting Actor – Gopalakrishna Desshapande (Present Sir); Best Supporting Actress – Nandini Patawardhan (Chowkabara); Best Music Director – Raghu Dixit (The Last Kannadiga)
Malayalam Movie Mohanlal's Audio Launch Was Held At Gokulam Convention Centre, Kochi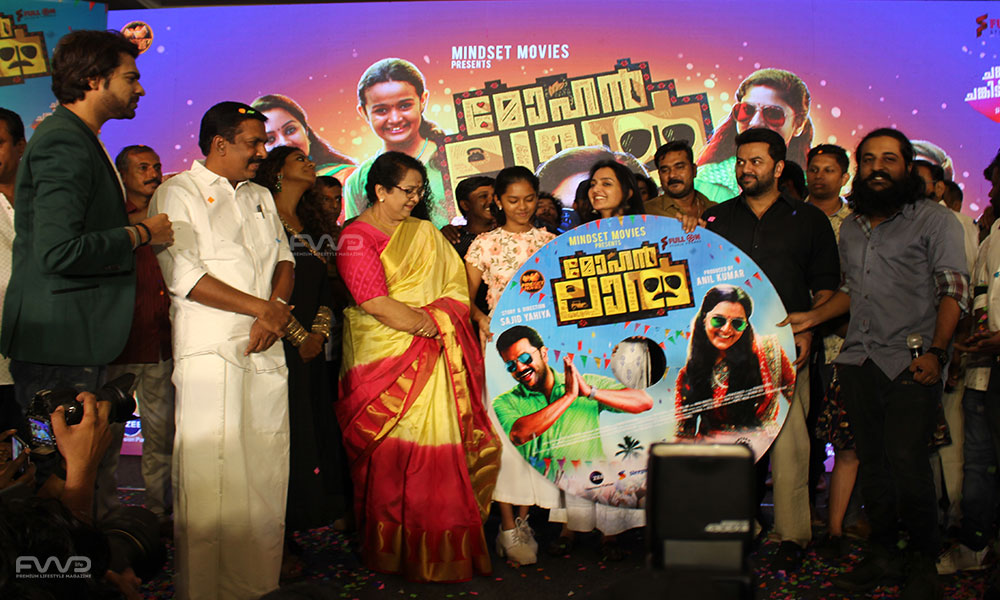 The audio launch for upcoming Malayalam movie Mohanlal took place on April 9, 2018 at  Gokulam Convention Centre. The event was attended by many big names from the industry 
Text Credit: Shibul Pavithran 
The film Mohanlal, which is about one of the greatest superstars in Malayalam film Industry, his majestic screen presence and the social impact that he brought about through his movies. The film's music was released on April 9 at Gokulam Convention Centre in Kochi. Popular names from the film industry including the cast of the film Manju Warrier, and  Indrajith Sukumaran, Mallika Sukumaran, Poornima Indrajith, Gopi Sundar were present at the event.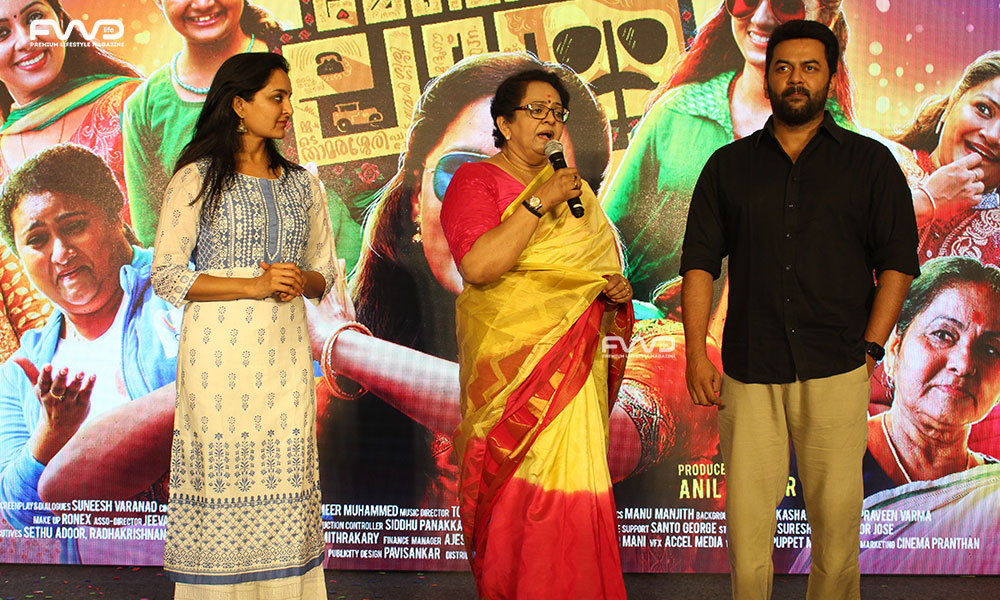 Mallika Sukumaran launched the official audio of the movie and gave a nostalgic speech about her relationship with Mohanlal as a family friend. She said, "This movie explores the depth of how  Malayali women perceive the image of superstar Mohanlal."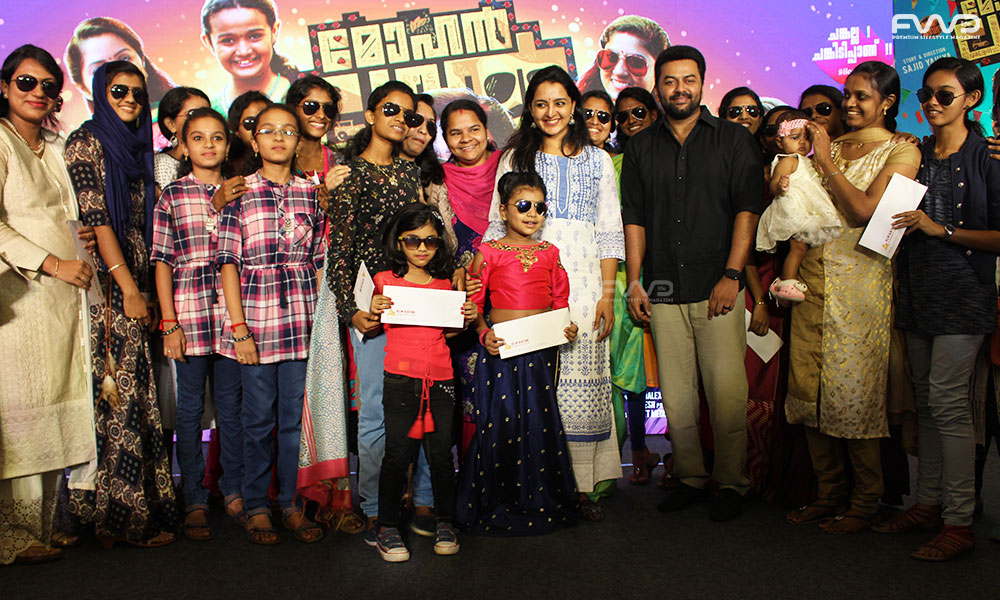 There were some winners announced for the Dubmash contest for the film and were given presents by Manju Warrier. And while the music video of the audio was showcased, a live painting of Mohanlal was painted by artist Pavi Shankar in less than five minutes. Prarthana Indrajith, Indrajith Sukumaran's daughter, also sang the famous song from the movie La La Laletta for the audiences.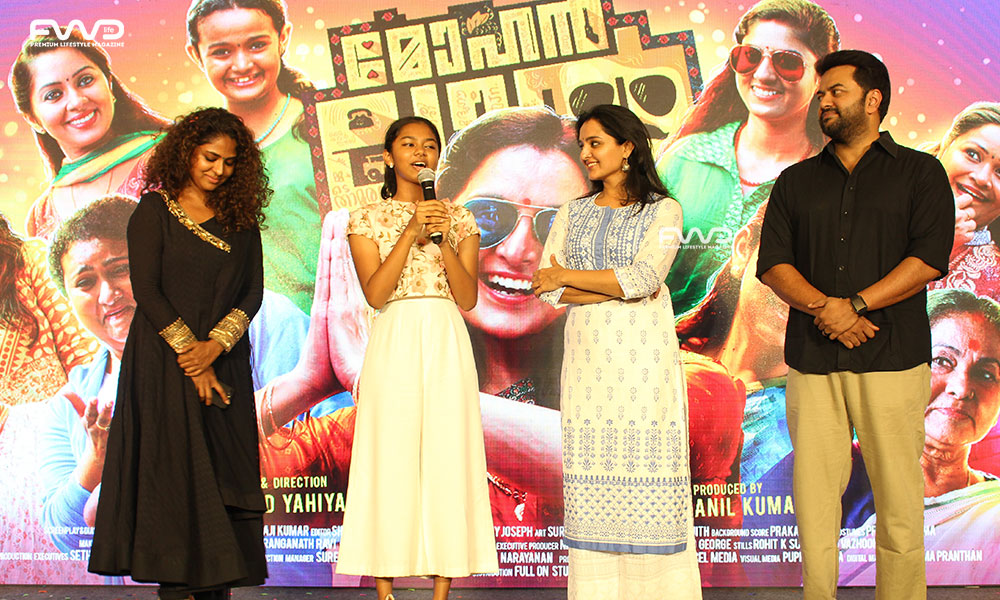 Finally, a vote of thanks was given by Sajid Yahiya, the director of the film, to the entire team and people who supported them for the film. 
The film will be released on April 14 across theatres in Kerala. 
Novotel Kochi Infopark Adds A New Dimension To Upscale Hotels in Kochi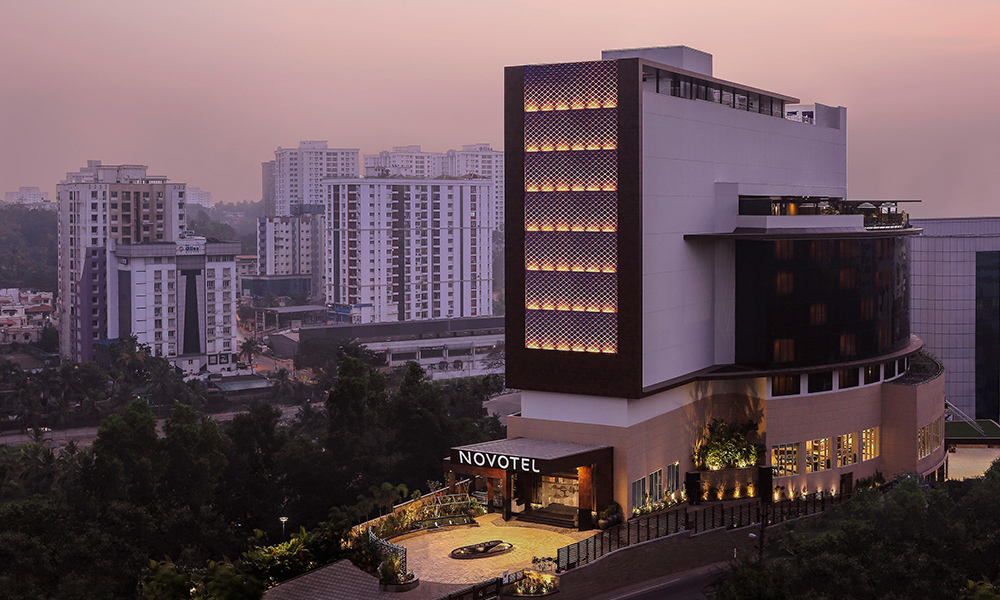 The second hotel from AccorHotels group was inaugurated in the city on April 6
It was a momentous occasion as AccorHotels and Muthoot Pappachan Group came together for the launch of Novotel Kochi Infopark on April 6, 2018. Located in the heart of Kakkanad, Novotel Kochi Infopark is the first five star property in the region, the second in Kochi from AccorHotels.
In an interaction with the media, Jean-Michel Cassé, chief operating officer, India and South Asia, AccorHotels, said that Kochi is fast growing as a destination for business. "We are focusing on quality and not on increasing numbers," he said.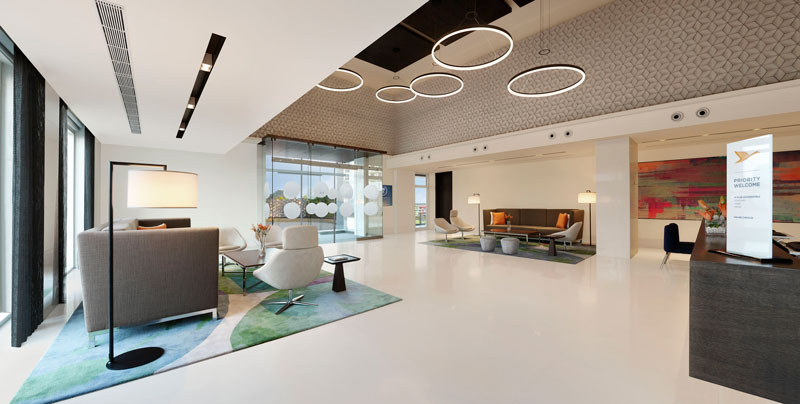 Thomas John Muthoot, chairman and managing director of Muthoot Pappachan Group, while speaking at the occasion said, "We at Muthoot Pappachan Group are extremely happy and excited to be associating with AccorHotels and bringing the brand to this part of the country. We have been a very active player in the hospitality industry since the last 20 years, and this is the third business hotel. We are sure that this is going to be a landmark hotel in Kochi.
Sachin Maheshwary, general manager, Novotel Kochi Infopark, said, "Novotel offers a contemporary feel at home experience. The hotel conveys simplicity and elegance as seen from the design. Being located on the edge of Infopark, we want to partner with all the IT sector companies in the area."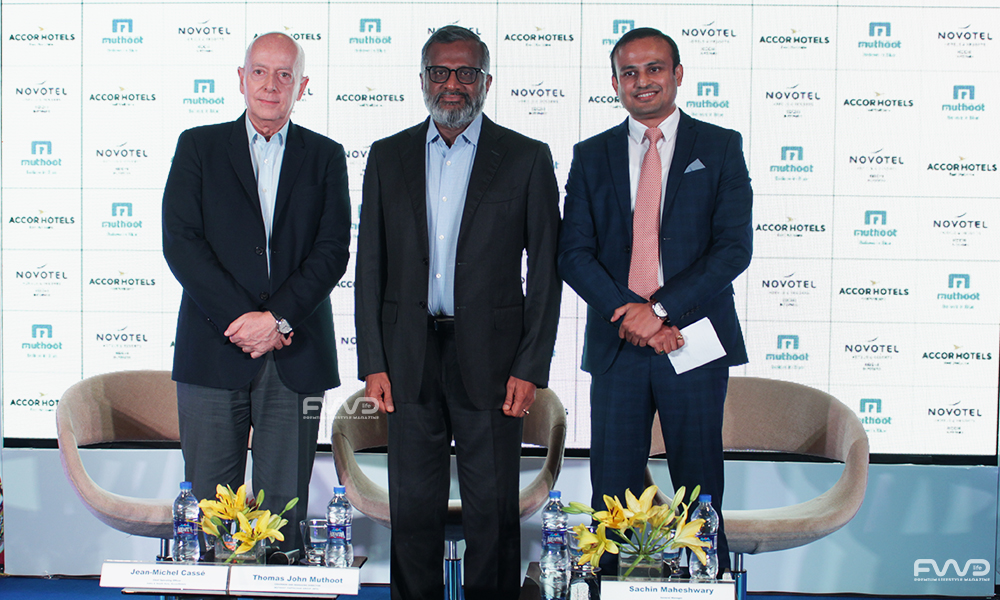 The hotel features 128 well-appointed rooms, eight suites, a restaurant – The Square, two bars – The Bar and The Sun Deck Bar, infinity pool, fitness centre, three banquet/ meeting rooms that can accommodate upto 300 guests, and a dedicated children's section.
The event saw a hearty participation of media and guests, followed by High Tea. A mime artist was the mascot of the promotion, which is titled, "kurachu kurachu French".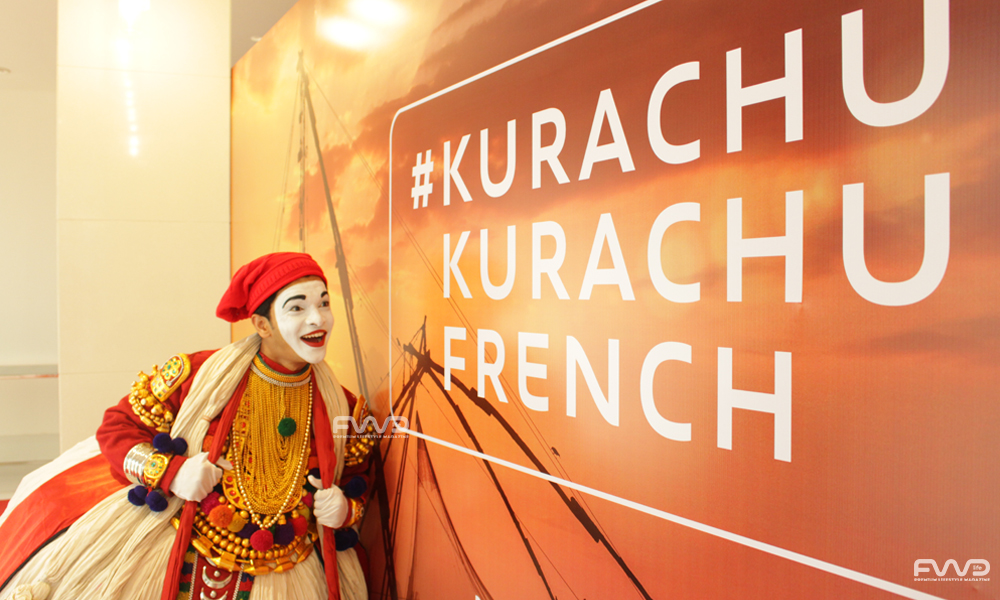 How to reach:
By air: Cochin International Airport (25km)
By train: Ernakulam Station (12km)
By road: Seaport – Airport Road
Emma Gonzalez's Incredible Speech That Shook America
Emma Gonzalez abruptly went silent for some minutes to honor the victims of the Marjory Stoneman Douglas High School shooting. Her silence spoke much louder than words at the March for Our Lives Rally, in Washington
Text Credit: Shibul Pavithran 
Emma González spoke for just under two minutes, before tens of thousands of demonstrators at the March for Our Lives rally in Washington, describing the effects of gun violence in emotional detail and reciting the names of classmates who had been killed.
Emma Gonzalez is an American activist and advocate for gun control. As a high school senior she survived the February 2018 Stoneman Douglas High School shooting in Parkland, Florida,and in response co-founded the gun-control advocacy group Never Again MSD. She first drew national attention after a speech she gave at a rally against Gun Violence went viral, famously proclaiming "We call B.S." on the lack of action by politicians funded by the National Rifle Association(NRA).
Yet another powerful moment of the day was when 11-year-old Naomi Wadler took the stage to stand up for black girls affected by gun violence. She captivated her audience as she declared "Never again!" on behalf of black women and girls who have been the victims of gun violence.
"Me and my friend Carter led a walkout at our elementary school on the 14th," Wadler said. "We walked out for 18 minutes, adding a minute to honour Courtlin Arrington, an African-American girl who was the victim of gun violence at her school in Alabama after the Parkland shooting."
"I am here to acknowledge and represent the African-American girls whose stories don't make the front page of every national newspaper, whose stories don't lead on the evening news," she added.