Unapologetic about his opinions, the actor opens up about life, art, and Superman
Within five years, he's become a fixture in the Malayalam movie industry. Perhaps it was a result of the confidence this fact has given him or maybe, the rapport FWD has with him, having worked with him a number of times earlier, but Unni Mukundan has become quite the conversationalist.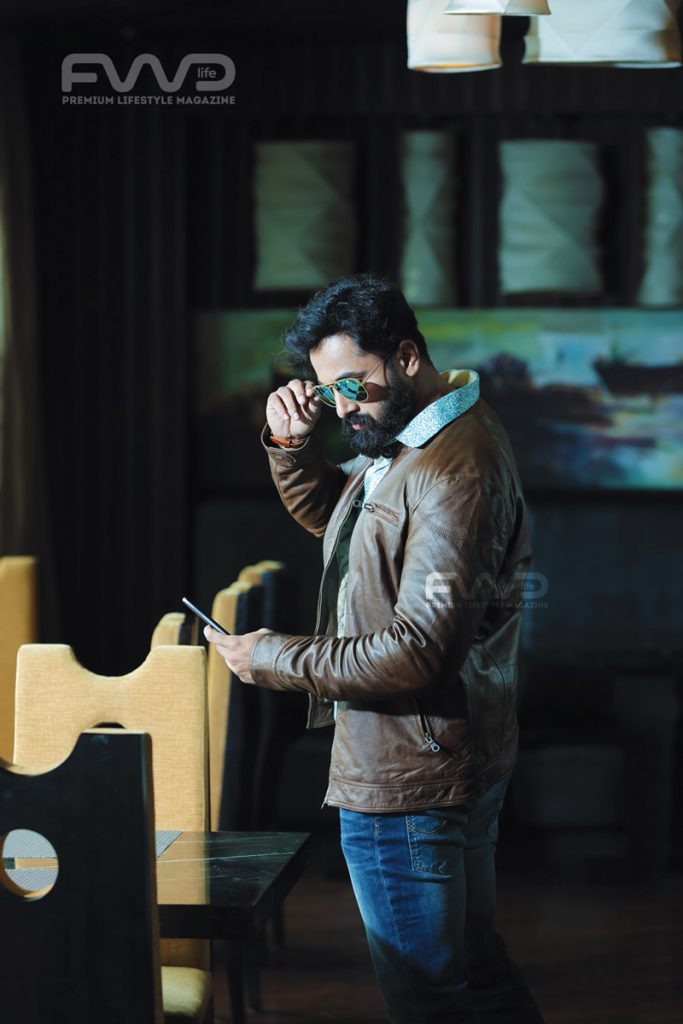 FWD Life had a long chat with this Malayali heartthrob and gained a little insight into what makes him tick. Unni isn't your ubiquitous, run o' the mill, silver-screen actor, ready with expected answers and reactions. Impenitent with responses and sudden to laugh, he is unapologetically himself.
This is your fourth cover with FWD Life. When you look back, from the first cover till the fourth, what changes do you see in yourself and the magazine?
I generally don't do covers, and the fact that I've done four with FWD in the last five years indicates that we share a good rapport. And, it's nice that FWD considered me and invited me to be a part of their growth. And this latest photoshoot that we've done, I think, dramatically, it's my best.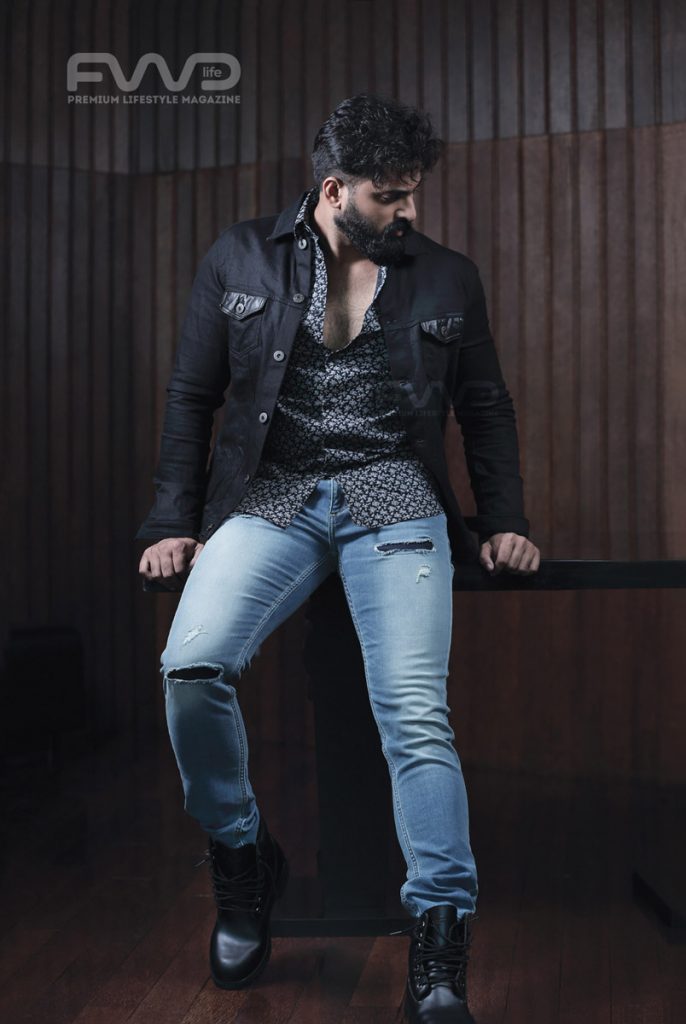 You mentioned that it's been five years since your first foray into this industry. How have your dreams changed within this time?
I don't think my dreams have changed, not at all. I guess one could say that I'm enjoying the process of realizing them. It's like when you're a bodybuilder. You don't achieve your end result in one go. You set targets for yourself and achieve those first, one by one. It's a process, it's taking shape, and I'm in the middle of it.
Would you say, then, that being in the field has influenced your perspective on life?
Definitely. The stress, the happiness, the magic of this industry has changed my perception of life, of people and of the industry. Everything has changed. I have evolved as a person. And, I think that there's nothing can be crueler than the movie-making industry. Or more fun.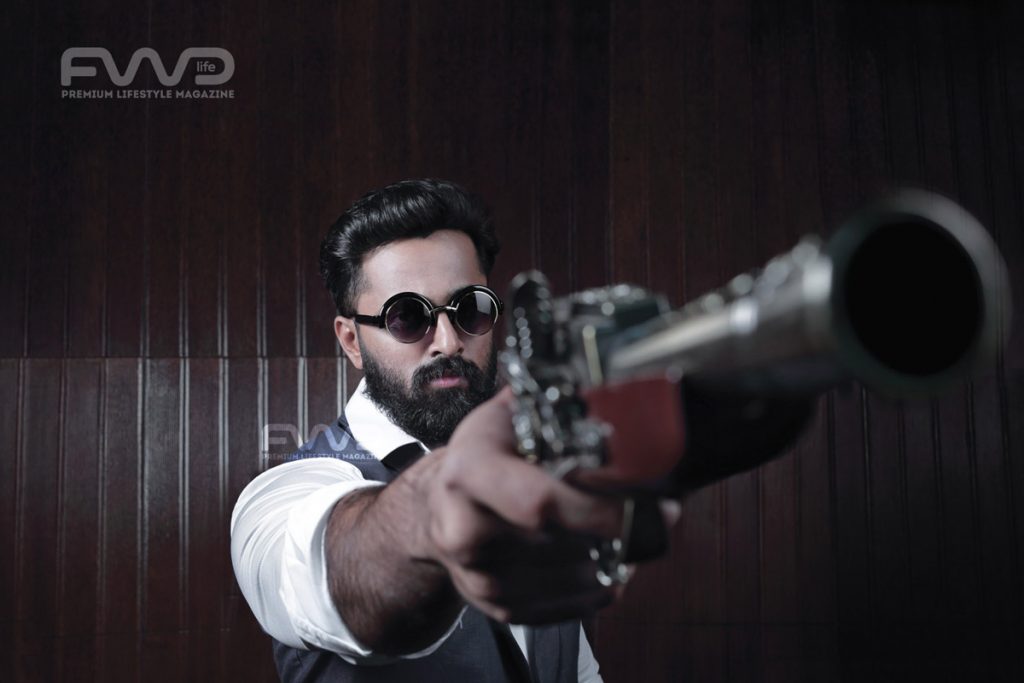 I'm sure everyone is looking forward to your latest film, Achayans, which is set to release in May. How was the Achayans experience?
It was great. At first, I was not slated to be a part of the film. I had been a little busy shooting a Telugu film, but I'd been pretty involved with the scripting. The scriptwriter of Achayans is a very good friend of mine, so I happened to know how the movie was shaping up from the very beginning. And when I got a gap in my shooting schedule, and because I already knew the script, he asked me to be a part of the movie. And, this movie was a refreshing experience for me, because I got to widen my horizons a bit. I wrote the lyrics for a song and sang it in the movie; I got to extend my repertoire from just an actor, to include singer and lyricist.
How did you find your co-stars? What were they like?
This was my second time, working with Jayaram ettan, which was wonderful. I got to work with a star cast, and it was a lot of fun. We all had a great time and were able to realise the director's vision. The movie is a definite entertainer and I hope people will like it.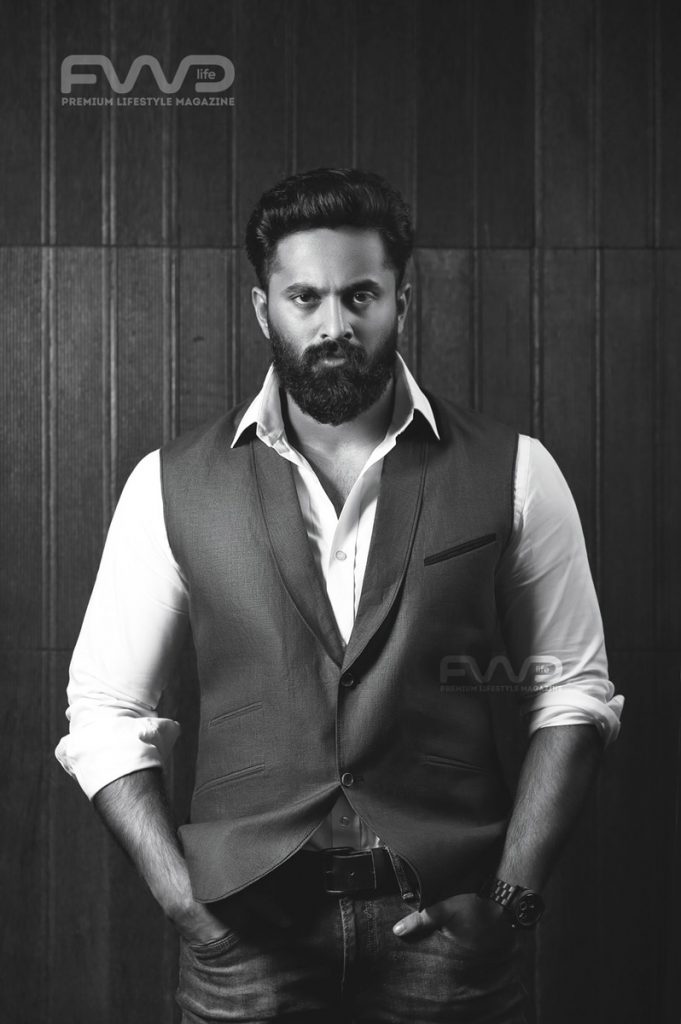 What is your definition of a true blue Achayan?
Of course, there is the traditional understanding of what or who an achayan is. You relate them to the Kottayam area and the way they've been portrayed in movies so far. But we're not doing that clichéd stuff in this movie. Rich, influential and based in Kochi. Without that accent. That's how we portrayed them.
Acting is largely about understanding your character's personality. How did you cultivate this art in yourself?
I try my best. When I go through the script, certain moments strike me, and the rest of character and his personality stem from those. I try and use experiences I've already had in life to guide most of my work, but things needn't necessarily have happened to me personally, for me to able to relate to it.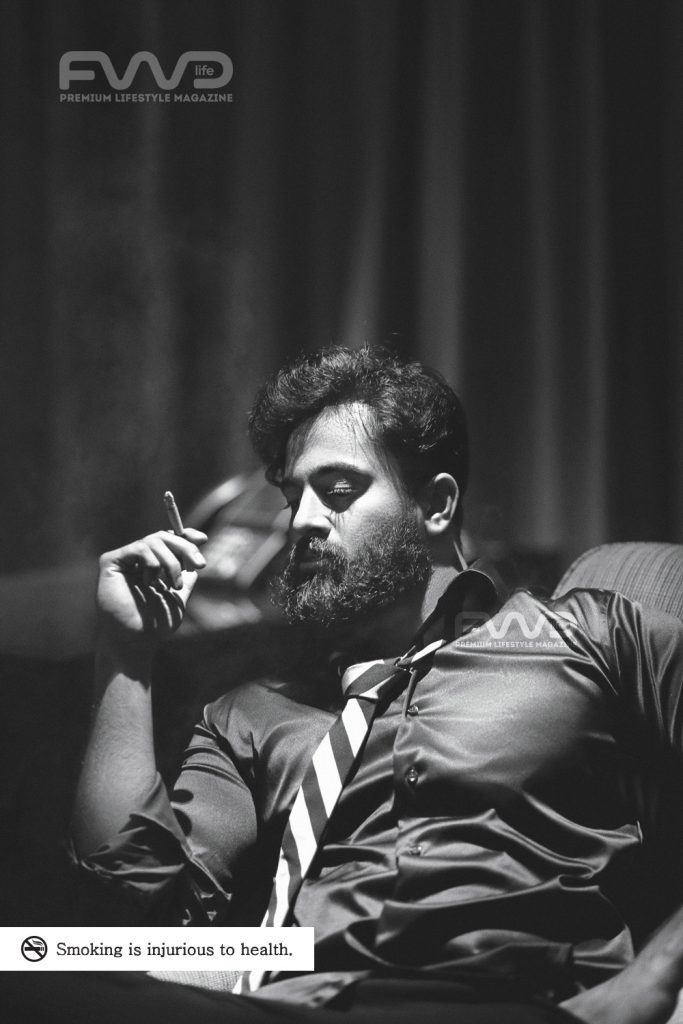 Tell us about your fascination for Superman.
I've always been fascinated by superheroes, right from childhood. But Superman, he's special. His strength is inspiring, true. But it's his moral code that I admire. He's obviously more powerful than humans, but he chooses to be restrained by the expectations of human society.
Speaking of impressive physiques, yours seems to have garnered yourself an impressive fan following. Is your relationship with them like walking down the primrose path or more along the lines of a rocky road to hell?
Well, obviously, I'm thankful to have fans. It's a good feeling, somewhat humbling and makes me want to do something good for them. But, when it comes to fans, I think guys are more loyal than girls. Guys usually like me the way I am, but girls, they demand a lot.
Conversation, an hour later, wound up with Unni telling us that though he's always wanted to visit Italy, his love for English literature makes Shakespeare's land also closer to his heart. He claimed that what the world needs today is an invention that helps us understand others' emotions because the usual ways that involved actual interaction don't happen anymore.
For a man who loves animated movies and fantastical stories, it's interesting that his all-time favorite movie is Rocky. Probably a testament to his positive attitude towards life. "Not that I'm very optimistic about things. It's positive that I try to be."
Digital Version now available on : https://goo.gl/ruLaF2 || https://goo.gl/Tsy9Cl