Unni Mukundan opens up in an exclusive interview with FWD Life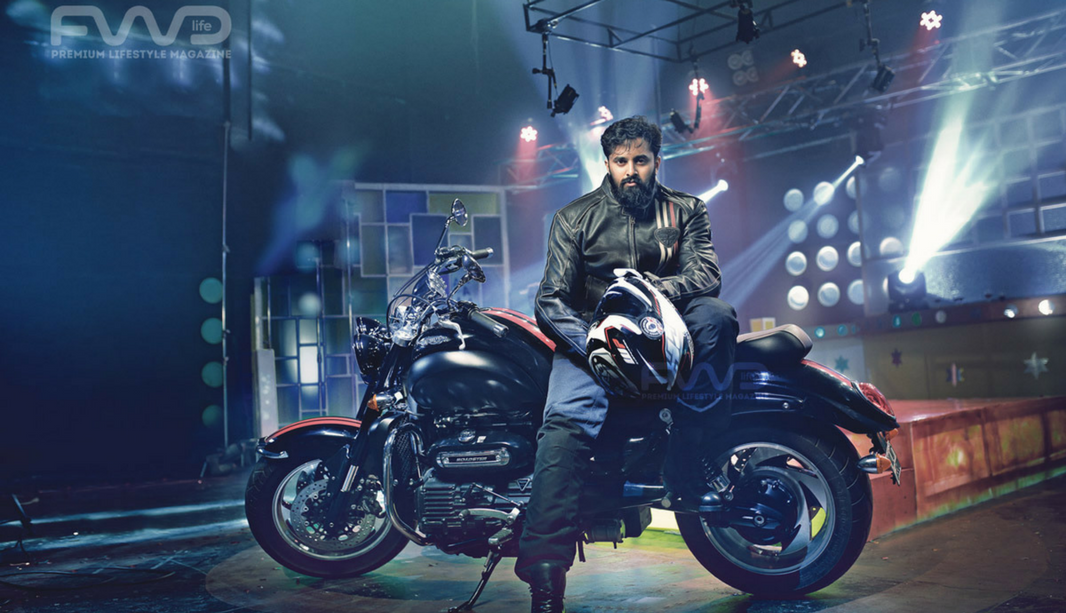 Unapologetic about his opinions, the actor opens up about life, art, and Superman
Within five years, he's become a fixture in the Malayalam movie industry. Perhaps it was a result of the confidence this fact has given him or maybe, the rapport FWD has with him, having worked with him a number of times earlier, but Unni Mukundan has become quite the conversationalist.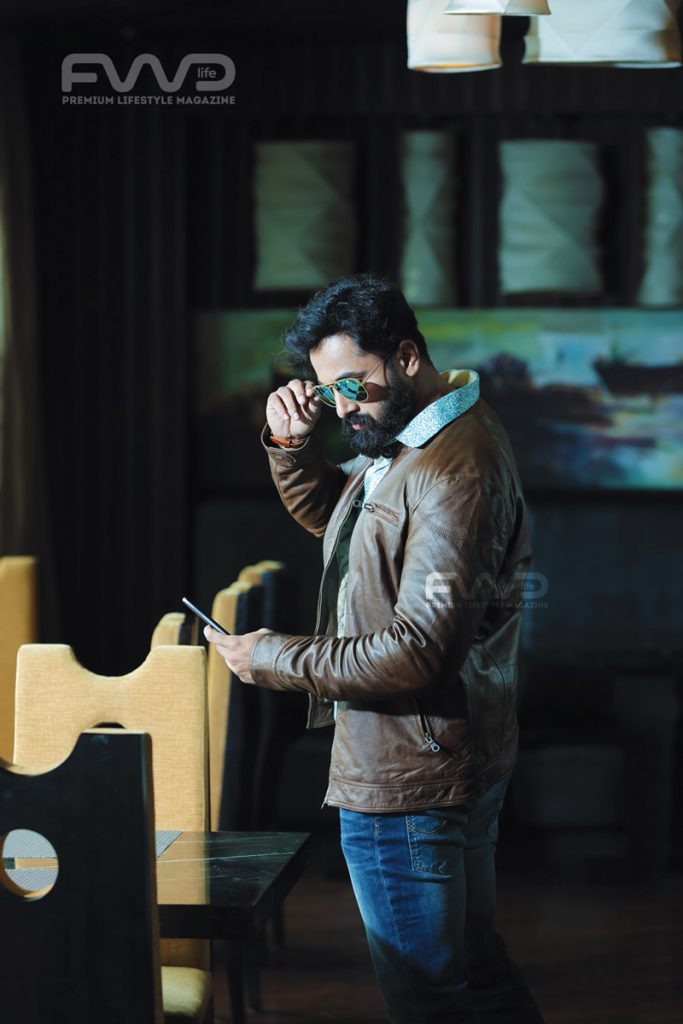 FWD Life had a long chat with this Malayali heartthrob and gained a little insight into what makes him tick. Unni isn't your ubiquitous, run o' the mill, silver-screen actor, ready with expected answers and reactions. Impenitent with responses and sudden to laugh, he is unapologetically himself.
This is your fourth cover with FWD Life. When you look back, from the first cover till the fourth, what changes do you see in yourself and the magazine?
I generally don't do covers, and the fact that I've done four with FWD in the last five years indicates that we share a good rapport. And, it's nice that FWD considered me and invited me to be a part of their growth. And this latest photoshoot that we've done, I think, dramatically, it's my best.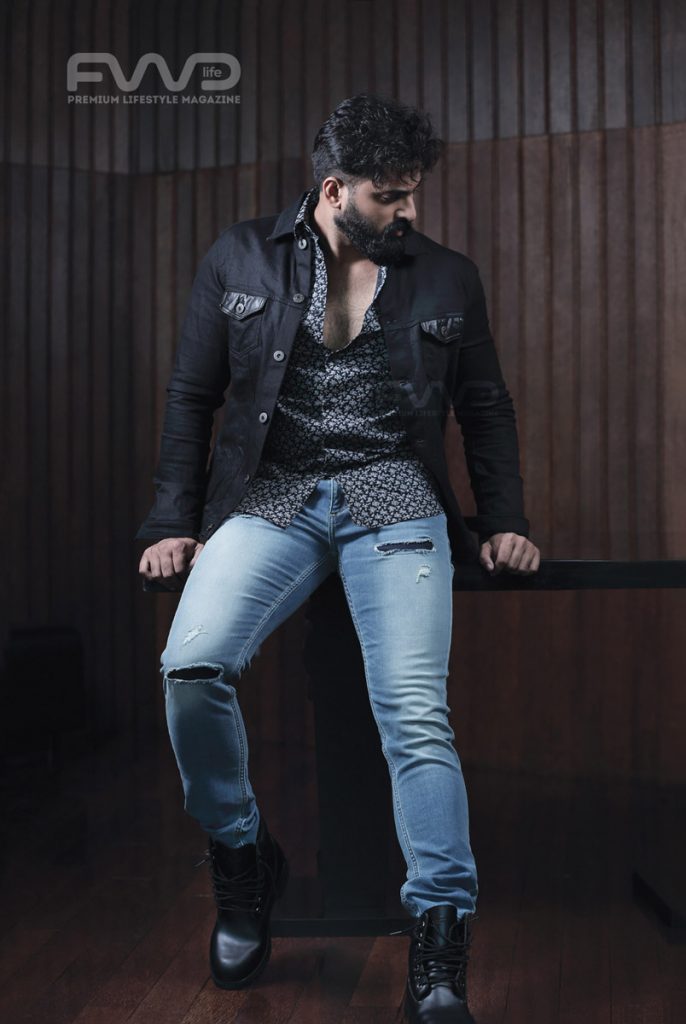 You mentioned that it's been five years since your first foray into this industry. How have your dreams changed within this time?
I don't think my dreams have changed, not at all. I guess one could say that I'm enjoying the process of realizing them. It's like when you're a bodybuilder. You don't achieve your end result in one go. You set targets for yourself and achieve those first, one by one. It's a process, it's taking shape, and I'm in the middle of it.
Would you say, then, that being in the field has influenced your perspective on life?
Definitely. The stress, the happiness, the magic of this industry has changed my perception of life, of people and of the industry. Everything has changed. I have evolved as a person. And, I think that there's nothing can be crueler than the movie-making industry. Or more fun.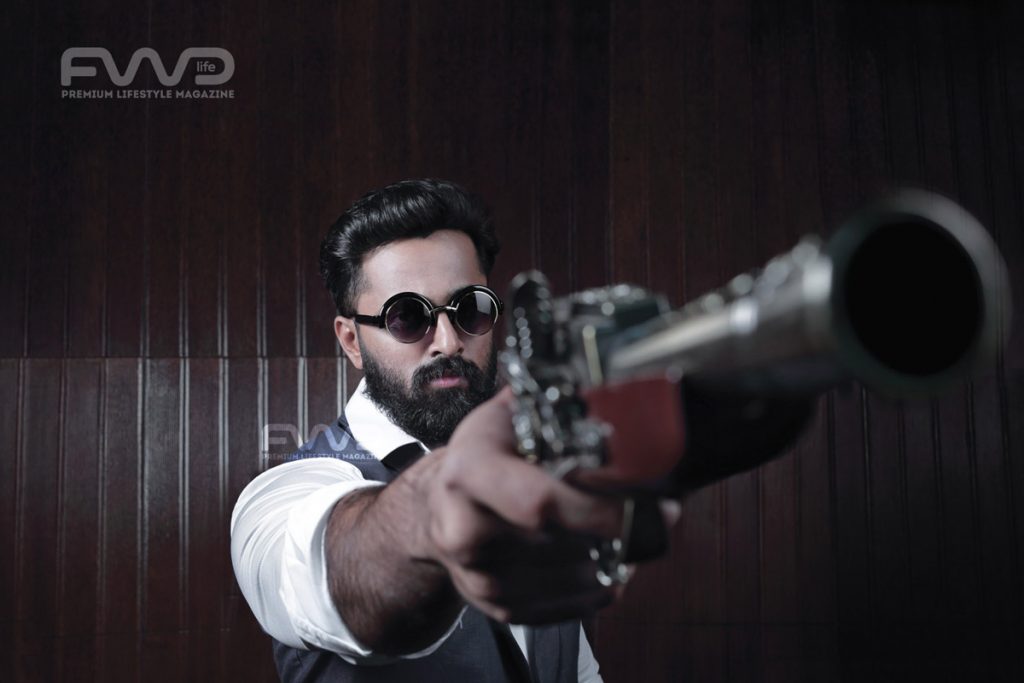 I'm sure everyone is looking forward to your latest film, Achayans, which is set to release in May. How was the Achayans experience?
It was great. At first, I was not slated to be a part of the film. I had been a little busy shooting a Telugu film, but I'd been pretty involved with the scripting. The scriptwriter of Achayans is a very good friend of mine, so I happened to know how the movie was shaping up from the very beginning. And when I got a gap in my shooting schedule, and because I already knew the script, he asked me to be a part of the movie. And, this movie was a refreshing experience for me, because I got to widen my horizons a bit. I wrote the lyrics for a song and sang it in the movie; I got to extend my repertoire from just an actor, to include singer and lyricist.
How did you find your co-stars? What were they like?
This was my second time, working with Jayaram ettan, which was wonderful. I got to work with a star cast, and it was a lot of fun. We all had a great time and were able to realise the director's vision. The movie is a definite entertainer and I hope people will like it.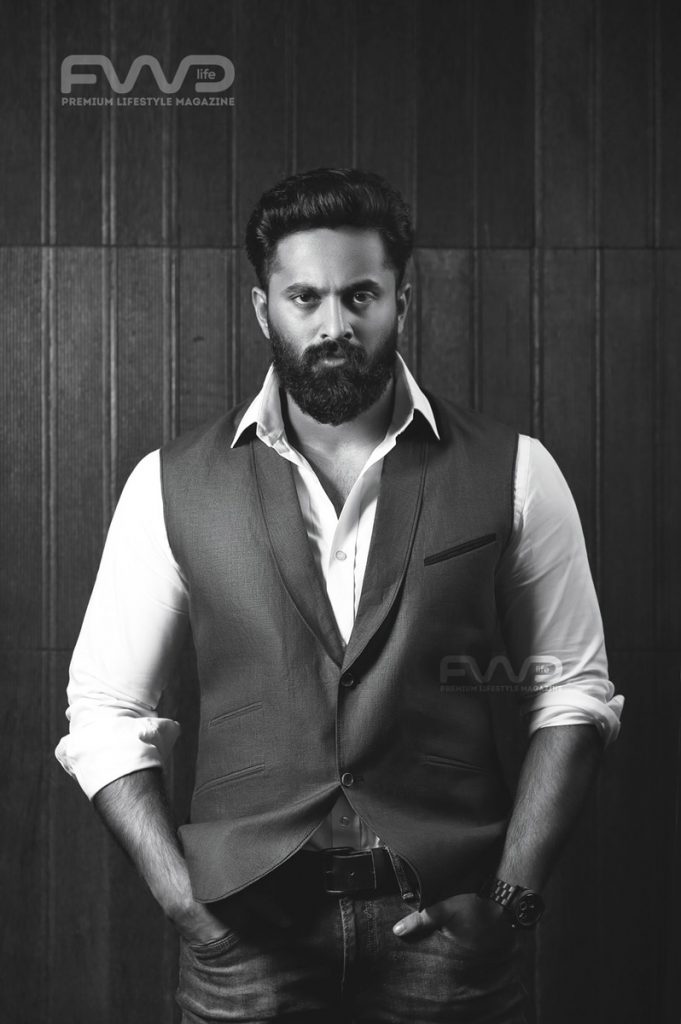 What is your definition of a true blue Achayan?
Of course, there is the traditional understanding of what or who an achayan is. You relate them to the Kottayam area and the way they've been portrayed in movies so far. But we're not doing that clichéd stuff in this movie. Rich, influential and based in Kochi. Without that accent. That's how we portrayed them.
Acting is largely about understanding your character's personality. How did you cultivate this art in yourself?
I try my best. When I go through the script, certain moments strike me, and the rest of character and his personality stem from those. I try and use experiences I've already had in life to guide most of my work, but things needn't necessarily have happened to me personally, for me to able to relate to it.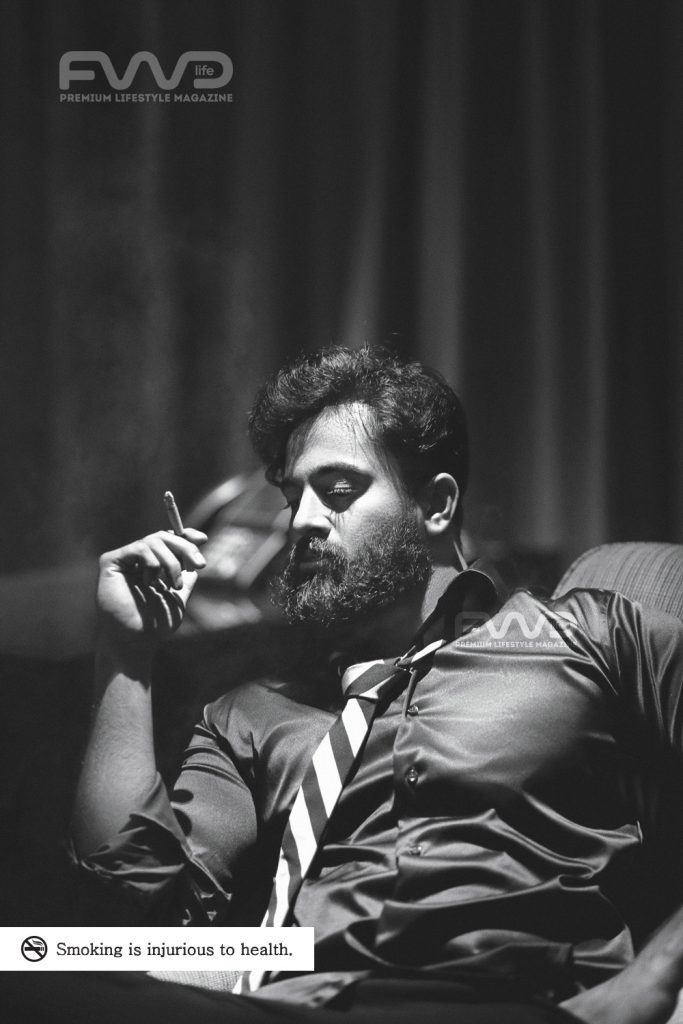 Tell us about your fascination for Superman.
I've always been fascinated by superheroes, right from childhood. But Superman, he's special. His strength is inspiring, true. But it's his moral code that I admire. He's obviously more powerful than humans, but he chooses to be restrained by the expectations of human society.
Speaking of impressive physiques, yours seems to have garnered yourself an impressive fan following. Is your relationship with them like walking down the primrose path or more along the lines of a rocky road to hell?
Well, obviously, I'm thankful to have fans. It's a good feeling, somewhat humbling and makes me want to do something good for them. But, when it comes to fans, I think guys are more loyal than girls. Guys usually like me the way I am, but girls, they demand a lot.
Conversation, an hour later, wound up with Unni telling us that though he's always wanted to visit Italy, his love for English literature makes Shakespeare's land also closer to his heart. He claimed that what the world needs today is an invention that helps us understand others' emotions because the usual ways that involved actual interaction don't happen anymore.
For a man who loves animated movies and fantastical stories, it's interesting that his all-time favorite movie is Rocky. Probably a testament to his positive attitude towards life. "Not that I'm very optimistic about things. It's positive that I try to be."
Digital Version now available on : https://goo.gl/ruLaF2 || https://goo.gl/Tsy9Cl
Triumphing Over the Odds – Vijay Babu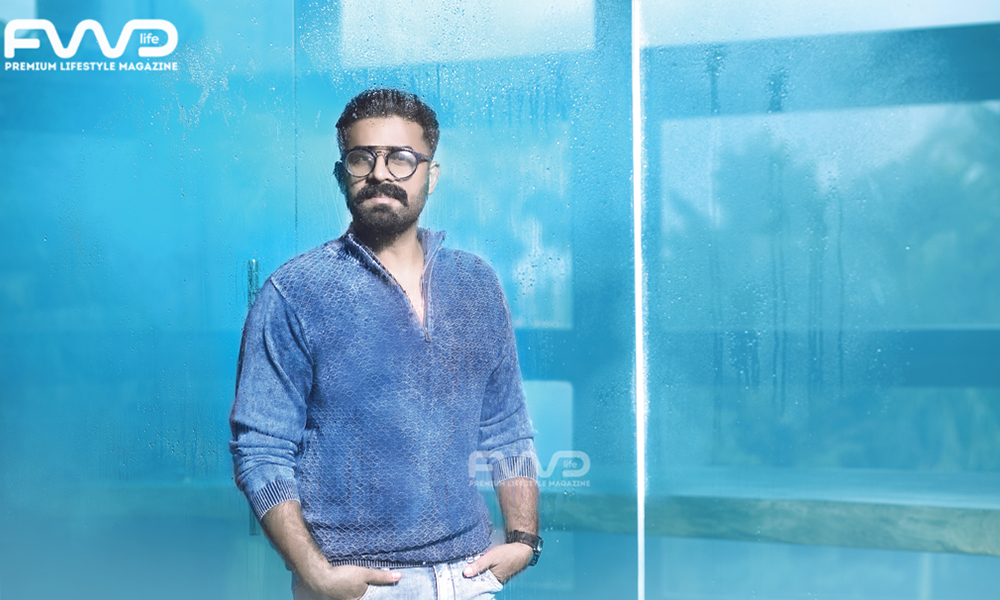 Vijay Babu is a tower of confidence, having established himself as a producer with his company Friday Film House, and is on the way to making it big as an actor
Words by Charishma Thankappan                                                Photographs by Jinson Abraham
"When you go through a lot of pain and then achieve a huge success, it is extremely rewarding." And none other than producer and actor Vijay Babu can vouch for this truth of life. After facing a setback with the initial release of the film Aadu Oru Bheekara Jeevi Aanu, 2015(Aadu), Vijay is now basking in the success of Aadu 2, a product of his production company Friday Film House. Riding high on the wave of accomplishment, the past year was one of the best for Vijay, who was part of one of the biggest hits of 2017 – Angamaly Diaries.
Read on to learn Vijay Babu's experience in the Malayalam film industry so far, in the latest issue of FWD Life, Dec-Jan 2018 edition
The Lucky Pair – Jayasurya and Ranjith Sankar
This awesome twosome, Jayasurya and Ranjith Sankar, reunite to make yet another movie, Punyalan Private Limited
Words by Rheanna Mathews   Photographs from Jinson Abraham
No Malayali is unfamiliar with Mollywood's power combination of much loved actor Jayasurya, and Ranjith Sankar, a director who has a number of successful movies on his mantel. Their fourth movie together, Punyalan Private Limited, released this November, as delighted audiences saw the actor revisit the role of Joy Thakolkaaran, from Punyalan Agarbattis.
Conversation with the duo goes as any fan would expect, with Jayasurya being his humorous, yet no nonsense self and Ranjith, with his gravitas, being a perfect foil to the actor. They spoke little about the new movie, believing their work would show for itself when theatres across the land screened it to the public, but were more forthcoming about their creative collaboration, on and off set, and the camaraderie they share with each other in real life.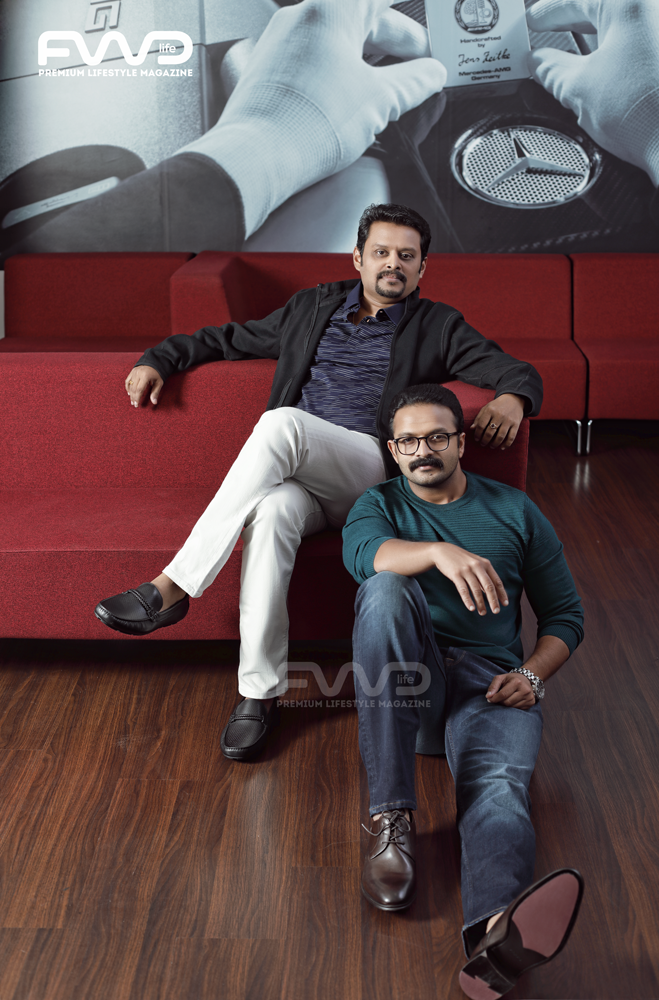 One is offered a true, but brief, glimpse into the relationship that an actor and director build over the years, perhaps offering a formula for what goes as success in the Malayalam film industry.

Find out who is the bigger foodie between the two, and who is more of a gadget geek; how does Ranjith Sankar go about his shooting schedules, and what would Jayasurya have been doing in a parallel universe. Read about all this and more in the November issue of FWD Life magazine, in stands now.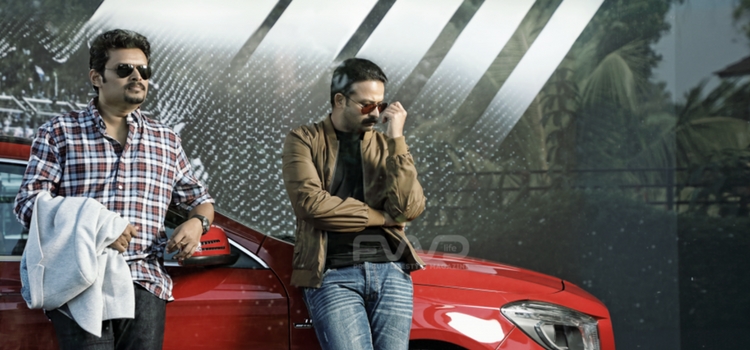 Photographed by Jinson Abraham
Makeup: Kiran Peter
Styling: Namrata George
Costumes: Marks and Spencer
Accessories: Top Grain
Watches: Oris, Swiss Watch Boutique
Shoes: ALDO Shoes – India
Retouch: Jeminighosh S
Location Courtesy: Mercedes-Benz Rajasree Motors, Aluva
Production: FWD Media
Destiny Steered her Career, Says Kajal Aggarwal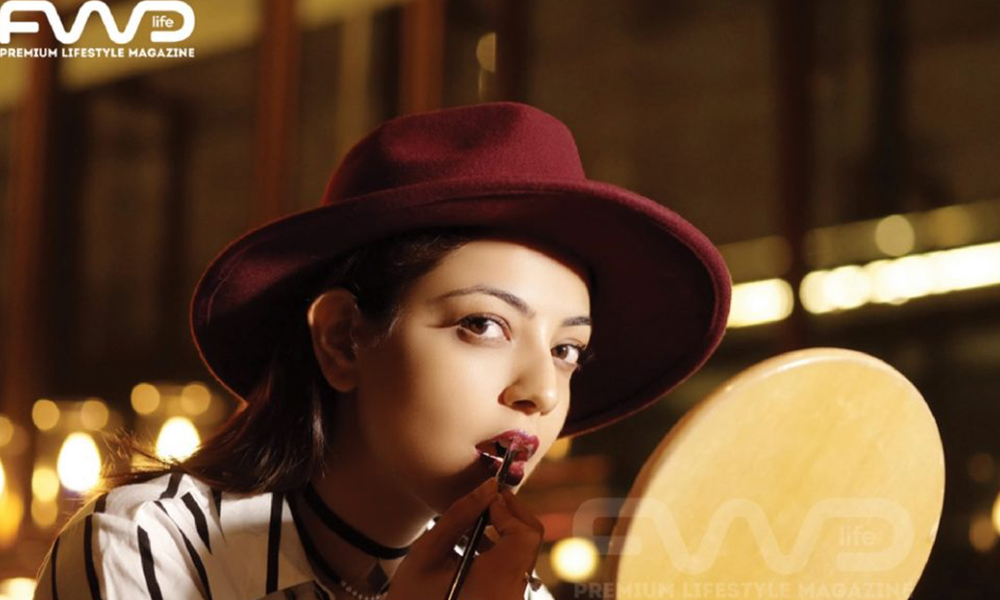 The actress speaks to FWD Life about her life, roles and success, in between promotions for Nene Raju Nene Mantri and Vivegam and shooting for Mersal
Words by: Rheanna Mathews    Photographs from: Rahul Jaghania    Makeup and Hair: Loveleen Ramchandani 
If a busy schedule is the sign of success, Kajal Aggarwal has achieved it, and then some. Amidst a whirlwind of promotions for her two upcoming movies, in between airport sprints and a few precious moments of quiet relaxation, we were able to chat over the phone.
A full plate
With two movies, Nene Raju Nene Mantri with Rana Daggubati and Vivegam with veteran actor Ajith Kumar, releasing back-to-back and shooting for a third movie, Mersal with Tamil heartthrob, [Joseph] Vijay, in between promotions, Kajal has her plate full. But her upbeat personality seems pretty elastic, as even from her conversation, one feels that she is raring to go, to do more. Her years in the industry also seem to have honed a native talent for diplomacy, for when asked who her favourite co-star is, she easily sidesteps the baited question, as "all three of them are very special in unique ways".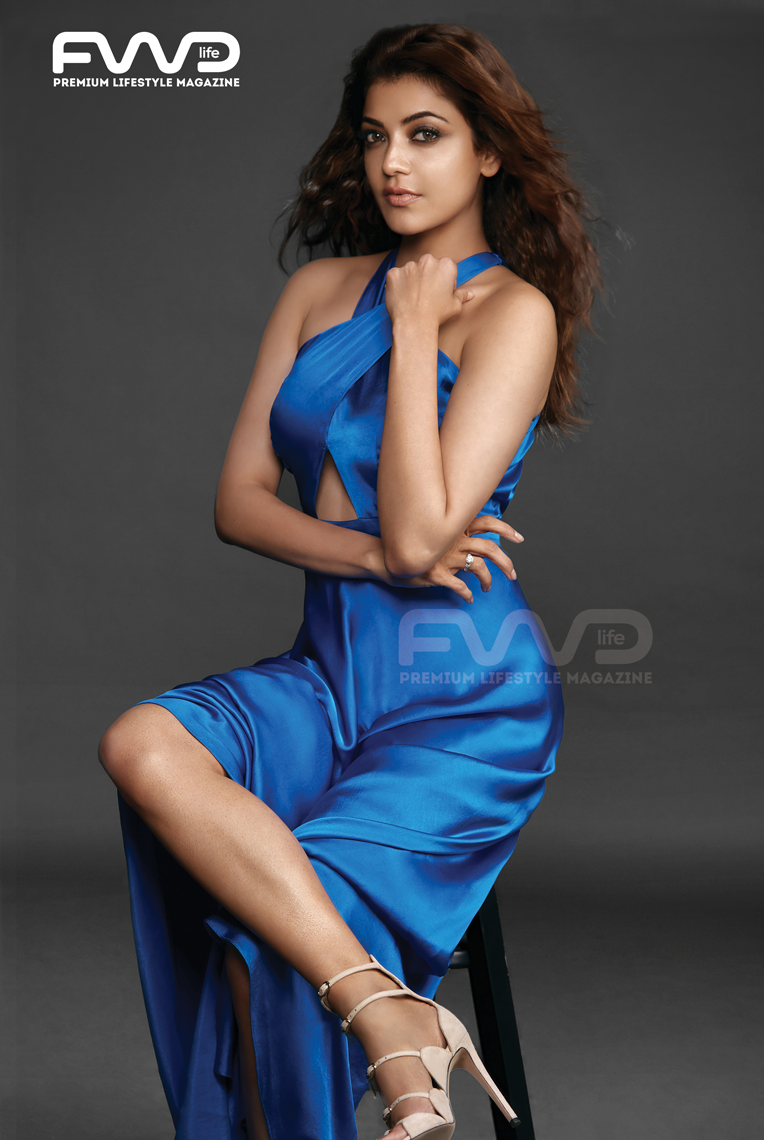 With a range of movies in different languages under her belt, Kajal has never felt language to be a barrier when it comes to acting. Whether Telugu, Tamil or Hindi, she places importance on the craft, and when that happens, a different language simply becomes a stepping stone to newer experiences and wider horizons. Then how come she hasn't stepped into the Malayalam film industry, you ask? Missed opportunities, clashing dates and that busy schedule again. Kajal reiterates that Malayalam too is a language she'd love to work in, with the industry being famous for its "technicians, stories and amazing scripts. The directors have the most creative ideas; very out-of-the-box scripts. So of course I'd like to collaborate!"
As one would expect from an actor with a decade of movies in her portfolio, Kajal places importance on quality rather than quantity, expressing a wish for roles that satisfy her creatively, with a different sort of stories and performance oriented roles that, again, places emphasis on the craft. In terms of genre, she is looking to do action and comedy movies, perhaps, in order to stave off the typecasting that we are all wont to do.
Describing her childhood self as 'Kajal the Menace', a bratty child who needed her mother's constant supervision to stay out of trouble, Kajal says that although acting was always a passion and a hobby, she never imagined in her youth that she would pursue it as a career. "I'm totally Destiny's child", she says as she credits serendipity, pure chance, for the choice of her profession.
On the meaning of 'success'
By all accounts, Kajal is scaling the heights. Counted among the stars of the industry, Kajal is much sought after, loved, and perhaps more importantly, respected, by the populace and the film industry. How does such a person define success? Is it by the sheer amount of movies generated? The people one works with? Or by the trappings of success – the designer clothes, the jet-setting lifestyle, the luxury villas and sedans, the glitz and glamour of tinsel town? Maybe a combination of all the above?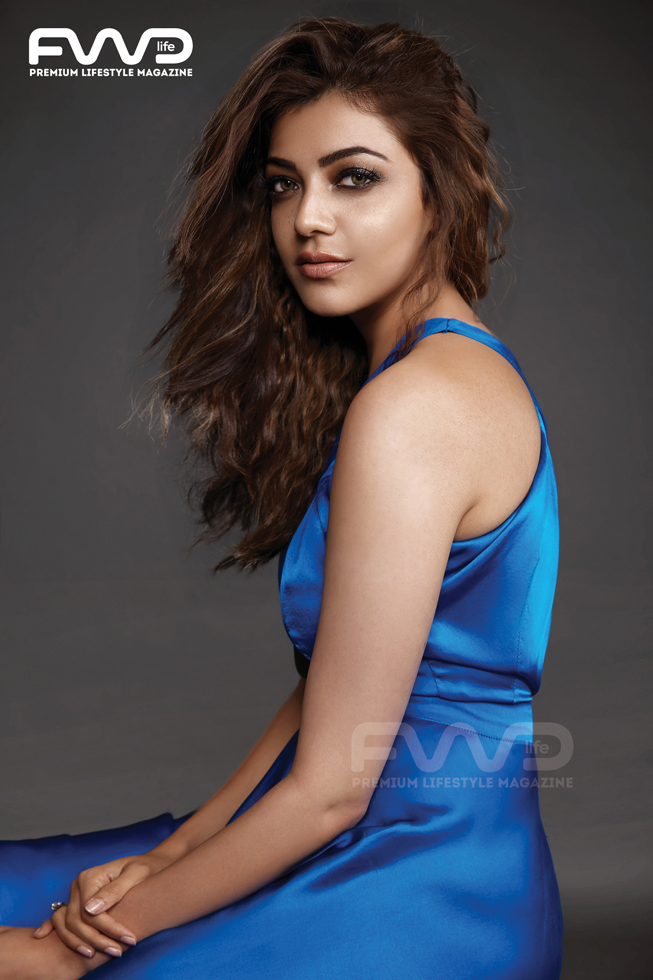 Kajal is unsure if she can chart her success with just her career graph. She looks at success as something fleeting. There a moment, gone the next. For, as fallible as human nature is, one's wants and desires keep changing. As soon as you achieve something, there's something a little further down the road that you want more. A little bigger, a little better. So then, given this constant state of desire, when do you really succeed? She says, "Maybe I'll look back in a couple of years and feel happy about my career so far, but I wouldn't call it one of the most successful runs either. Of course, I've done great films, worked with fabulous people and I'm proud of all that I've done. I have no regrets. But, I equate success to something deeper than that. It is a very personal feeling, and the minute you are able to grow in some manner or able to change yourself at any level, then, you are truly successful. This lasts longer too."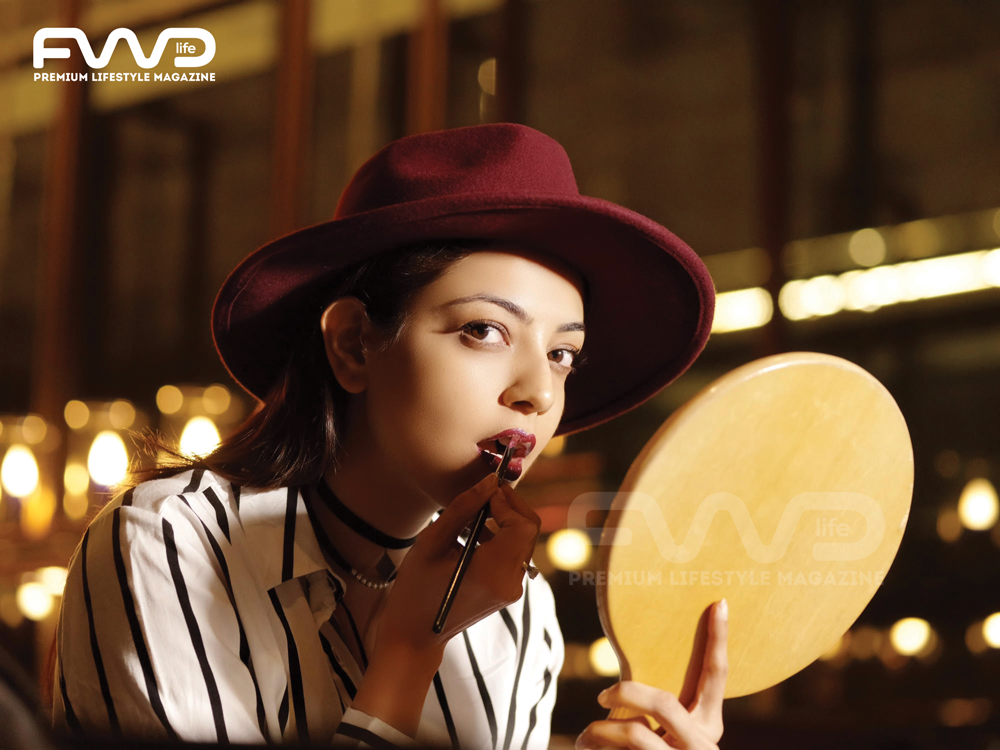 Looking now to remake the Hindi movie, Queen, Kajal is still unsure of the long term plan. She takes it as it comes, wishing to live a balanced life, and trusting to Destiny, who has steered her well so far.