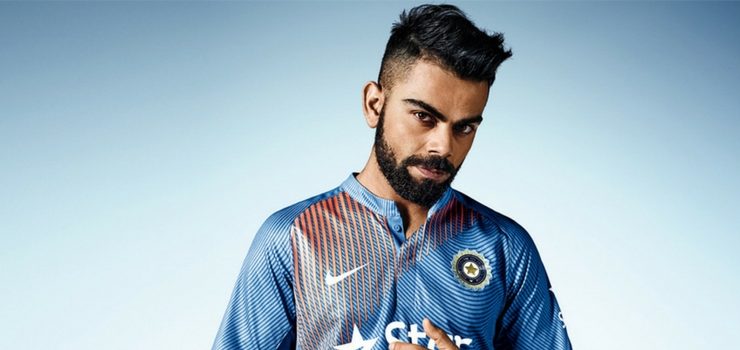 From a 19-year-old who hit fame even before he entered the Indian cricket team to a promising captain of the Indian team, Virat Kohli has come a long way. Let's have a look at his journey in terms of both, career and style.
Text Credits: Alisha Shaji                                 Feature Image
2008 – 2010: Virat Kohli rose to the limelight when he captained India's Under-19 team to a famous World Cup victory.
Virat Kohli in his late teens he had a very boyish style, where he was spotted mostly in denim, graphic tees and also wore a stud in one ear.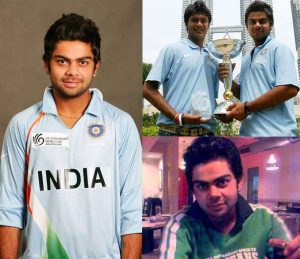 Image source: english.fashion
2012: Virat had risen sharply in the ranks of batsmen across the world and had become a staple in the team.
2012 was his turning point. It started with a jaw-dropping 133* against Sri Lanka and went on. In terms of fashion, His style too changed from this year on and dramatically so. Virat had his hair cut from the side and the top-heavy look became very popular.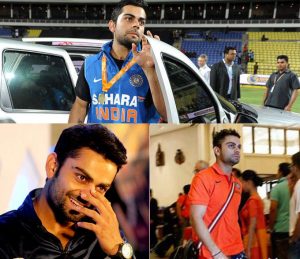 Image source: english.fashion
In 2013 Kohli made himself the heir apparent of Indian cricket. His style changed dramatically and Kohli was suddenly being admired in the fashion fraternity.
Image source: english.fashion
2014: Virat continued his brilliant run with cricket and fashion unabated.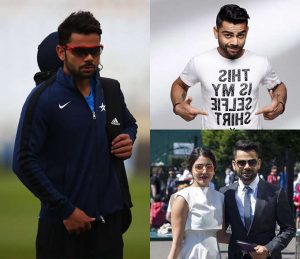 Image source: english.fashion
2015- 2016: Presiding over Team India's test captaincy.
Virat has matured amazingly well. He had a simple side parting for a long time and wore simple tees and polos for his outings. The ripped denim and flashy tees are now packed away but Virat has made the sport-luxe trend his own. He is hailed for his smart dressing and classy style.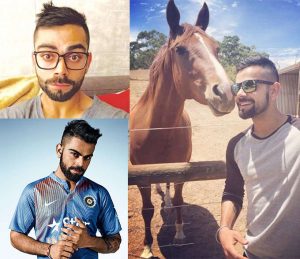 Image source: english.fashion
Recently, Virat Kohli toppled Bollywood actor Shah Rukh Khan to become the most valuable celebrity brand in the country.
Virat Kohli shot past Shah Rukh Khan to become the most valued celebrity brand in India.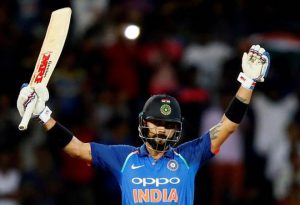 Image source: businesstoday
2017: Virat Kohli gave us husband goals.
He got married to Bollywood actress and his long-time girlfriend Anushka Sharma. From standing up for his girl, while the world trolled her on the Internet for India's loss in the World Cup finals to getting married to her, Virat is husband goals for every girl out there.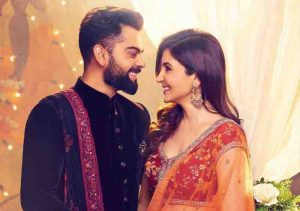 Image source: womansera