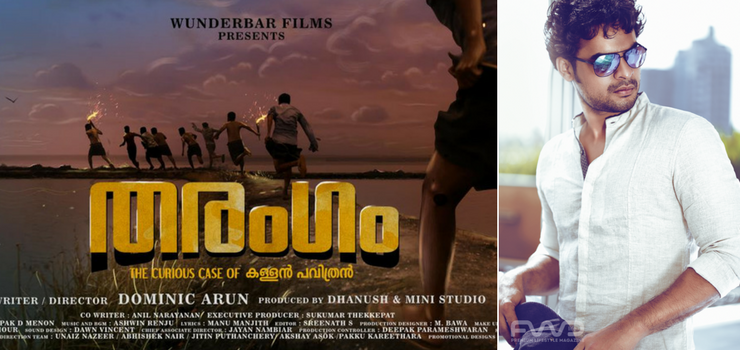 A chat with actor Tovino Thomas about his new upcoming film 'Tharangam'
Text Credits: Nikhil Wilson
Tovino comes to the big screens again with his new film Thrangam. Tharangam is the debut production project of Dhanush in the Malayalam film industry. Dominic Arun, the director of the film is an aspiring artist and an individual to look up for the film industry.
Just after the release of the trailer of the film, the video has been getting great responses and reach in less than 24 hours. "The first look poster and the song video had got very good responses and I'm glad the audiences are receiving it well. The audiences have changed their attitude towards the film industry. They have found a new level of appreciation for every artwork, regardless of the category or the genre," said Tovino.
Talking about the experience of working for the film, Tovino said "Even though we had a tight schedule, there were no problems whatsoever, due to perfect coordination among the entire crew. The people have been giving positive comments about the song and trailers and the credit goes to the filmmaker".
"The film is a comedy crime thriller and there have been movies done in this genre in the Malayalam industry. But, what makes this film different and unique is our approach towards the topic and the visuals to the edits", Tovino replied when asked about Tharangam.
Malayalees have found a new sense of respect for the film industry and I'm sure the audience will appreciate good films like we always do", says Tovino.