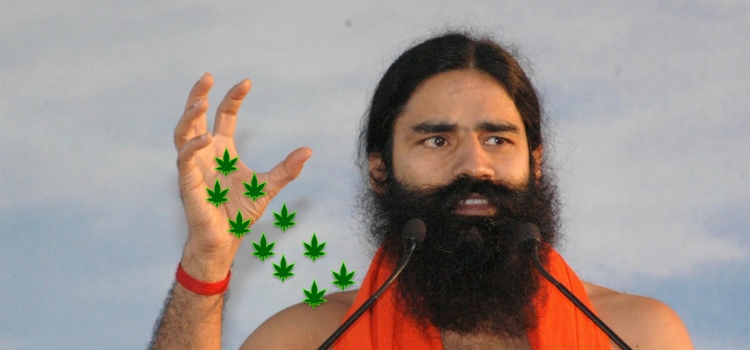 Baba Ramdev wants legalization of marijuana. Patanjali Cannabis?
Text Credit: Shibul Pavithran 
Never did we imagine we would find the words 'Patanjali' and 'cannabis' in the same sentence. Until now! In a country like ours where even the mere mention of weed and marijuana is enough to make some people feel awkward, the legalization of it seems way too far-fetched. But strangely, Baba Ramdev's 'Patanjali' is making efforts towards the same and trying to make most of our population's dreams come true. There have been been many issues which have been bouncing up and down in our country nowadays, like controversial movies, National Anthem, Beef-love/hate and many more. But 'Pot-Anjali' is definitely going to have some mixed reactions from the public. With a huge population of youth in the country using marijuana, Baba Ramdev is surely going to hit the market immensely. Patanjali's is India's highest selling consumer goods makers and their last year's turn over was a whooping 10,561 crores.
It was only last year that India handed out the first ever license to grow and study the medicinal properties of cannabis was granted to the Council of Scientific and Medical Research (CSIR), in partnership with Mumbai-based firm, The Bombay Hemp Company. The research aims to study the many purposes medicinal marijuana could serve in the treatment of epilepsy and cancer — a notion often contested globally. Co-founder of The Bombay Hemp Company (BOHECO), Avnish Pandya, stated specifically, "It won't be raw cannabis; it will be an actual product in the form of extracts, pills and patches."
Image Source: Acharya Balkrishna
Now Patanjali is pushing for the same. Acharya Balkrishna, CEO of Patanjali, has voiced his opinion on the matter before, noting that by criminalizing marijuana, the nation was being denied 'a full-fledged business opportunity'. In an  interview with Quartz,Balkrishna said, "In ayurveda, since ancient times, parts of cannabis (hemp), for instance, have been used for medicinal purposes. So, we are looking at various formulations. We should ponder over the benefits and positive uses of the cannabis plant." He went on to list how the seeds of the plant were useful, the fibre could be used for clothes and so on; the only issue is with the toxic part known as THC — Tetrahydrocannabinol, the element inducing the high often experienced due to consumption of marijuana.
But before you get all excited and hope that you'll soon be able to get your hands on 'Patanjali Stash' in the market, then we hate to break it to you that it won't really give you the 'high' that you crave. 'Toxic parts' like THC or Tetrahydrocannabinol will be removed from the cannabis oil to make it fit for medicinal use.
Nevertheles we are happy to see that the country is finally making some efforts to give the positive aspect of cannabis a chance. Who knows, it might even prove to be a boon for the country's economy.
Pushkar: A kaleidoscope of emotions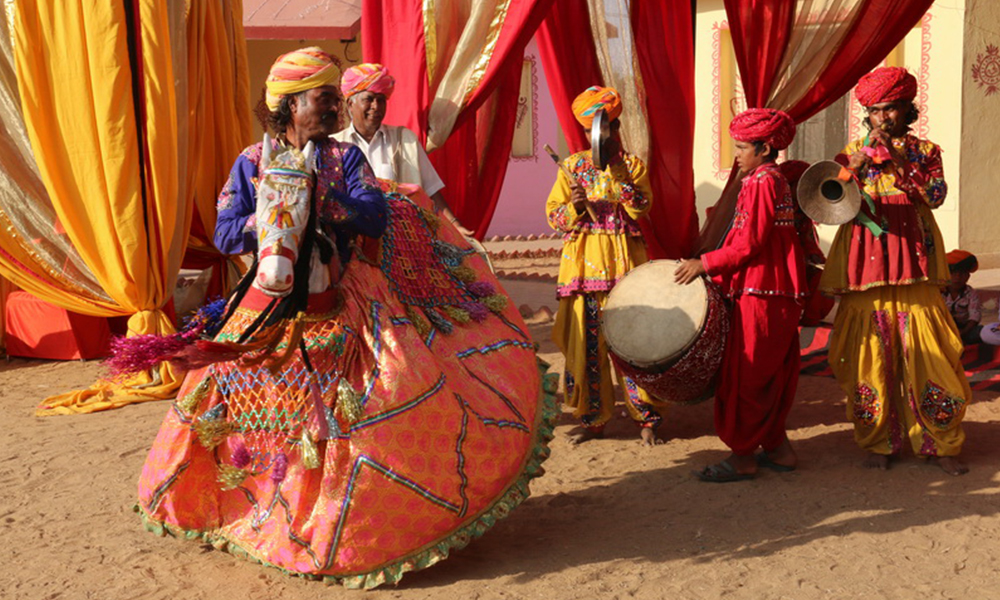 Akash Mehrotra from the blog Hand of Colors recounts his vivid experience of the Pushkar fair
Words and photographs by Akash Mehrotra
Pushkar had been hanging in my thoughts like a dream since long. The very idea of camels and traders journeying across the vast deserts of Rajasthan since time immemorial to meet, socialize, and trade; had aroused an inkling in me to experience it. I wished to wrap myself with such moments, a complete teleportation from the urbane life to a rustic one, from economy that survives on cars to one where camels form an integral part.
Pushkar has a magnetism of its own – it's very unlike the way one imagines Rajasthan. Fair or not, it will never cease to sweep you off its feet. The antiquity of the town is inspiring. The everyday world of Pushkar does more than inspire and encourage well-being, it makes the routine seem novel.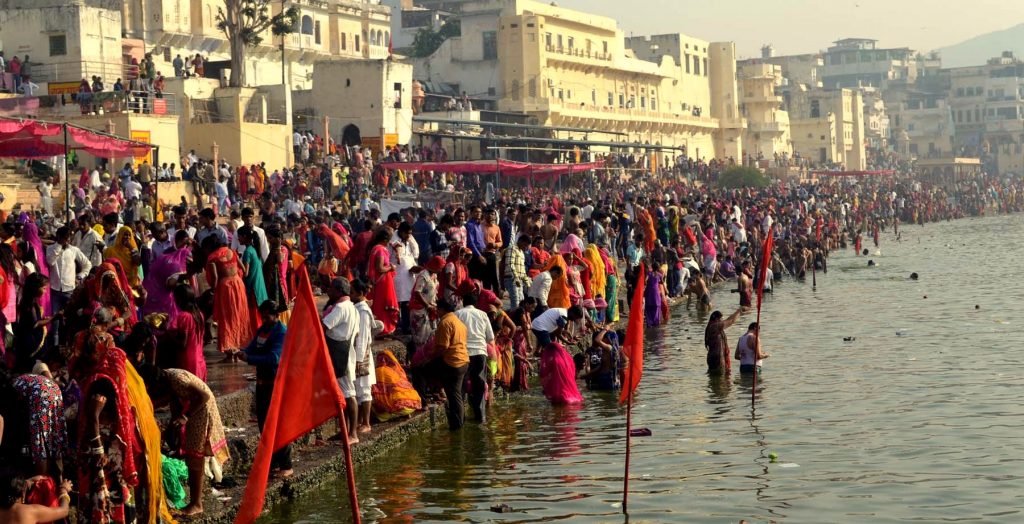 I was in Pushkar at the most appropriate time. Everywhere I turned, I could hear music, see a riot of colours, feel the exuberance, and sense Pushkar's ability to engage with tourists pouring in from across the world. And then there were the rustic hues of herders and their camels, trekking athwart the deserts.
The Pushkar fair
In the long evenings of autumn, when the moon starts its journey for the brightest night of the year, tribes from all over Rajasthan stream out onto the arid and stubbly fields of bajra, thickets, scrubs, and deserts, trudging with their beasts. Draped in turbans, they travel in rivulets of kaleidoscopic caravans. The women of the tribes are not far behind, clothed in their gypsy bright skirts swaying in autumn winds like daffodils, bright silver jewellery rivalling the smoldering sun, and sporting a big bright bindi on their forehead. And at a certain distance are scattered groups of travellers, some from different corners of the country and more from abroad. The annual animal fair has transformed into something far bigger, engaging and inviting.
Pushkar has grown, both as a colourful animal fair and an international tourist destination. While traders throng here to trade cattle, sheep, camels and thoroughbred horses; families, separated by miles, find it a common place to exchange greetings; and for tourists, it's an escape from their urban world with a great deal of craft shopping and café hopping.
Looking forward
The day started early for us. The central area of the fair was crowded with visitors thronging the shops and eateries, while the herders and traders took the plains, focusing on their business. The colonisation of backpackers have made this a model town: a place created by and for the tourists, with multi-cuisine eateries, chic cafes, schools of yoga, massage, Indian music and dance, shops selling herbal cosmetics, perfumes and the clothing that characterises the backpacker diaspora. And it's all there, shops feasting with colourful textiles, silver jewellery and crafts, town lost in backpacker's thoughtless party reverie, locals engrossed in their daily chores playfully mixed with spiritual detours, houses with open courtyards with murals to keep you on click frenzy mode, nomads exhibiting their ravishing dreadlocks and loincloths and a gastronomic culture that has evolved due to mixing of myriad of cultures and aspirations. And as you wander in the narrow lanes of the town, these images turn clearer. The rooftops of medieval buildings with exquisite jharokhas have been turned into cafes, offering new vignettes of the lake with its ghats and the sprawl of temples and the town around the sacred lake. Some ancient courtyards have been turned into meditation centres. The key is to have enough time on hand, to pencil in such moments, after all everything in Pushkar moves at its own leisurely pace. From temple to temple, take your time to discover the cultural and spiritual nuances of the place.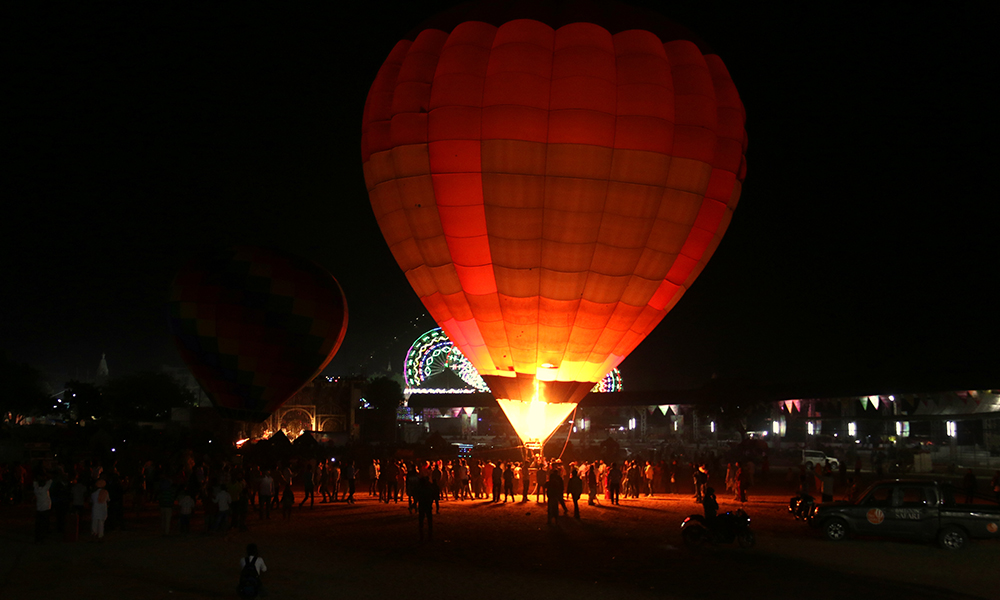 The divine in Pushkar

In the evenings, as the sun slips into the valleys, the lake comes alive with the flickering of the lamps during the scenic aarti. The Pushkar Fair ends on a full moon night, and thankfully, I was there to bear witness to his heavenly spectacle. The ambience with lights twinkling in the twilight was ethereal. Drumbeats, clash of cymbals and chiming of bells herald the aarti on the final day i.e. on Purnima (full moon). Lamps are lit and placed all around the Ghat. I had seen its jamboree, its gay abandon, the way it has engaged with all cultures and left a part of it in them, and the way it has shaped itself to be a hot tourist destination.
Apart from all the spiritual, culinary, musical, and shopping adventures, you can hire a bike and go to Ratnagiri Hill for sublime views of the sunset over the lake. Take a one and a half hour hike up to Savitri Devi Temple from where the sky appears a fabulous canvass of delight most times of the year.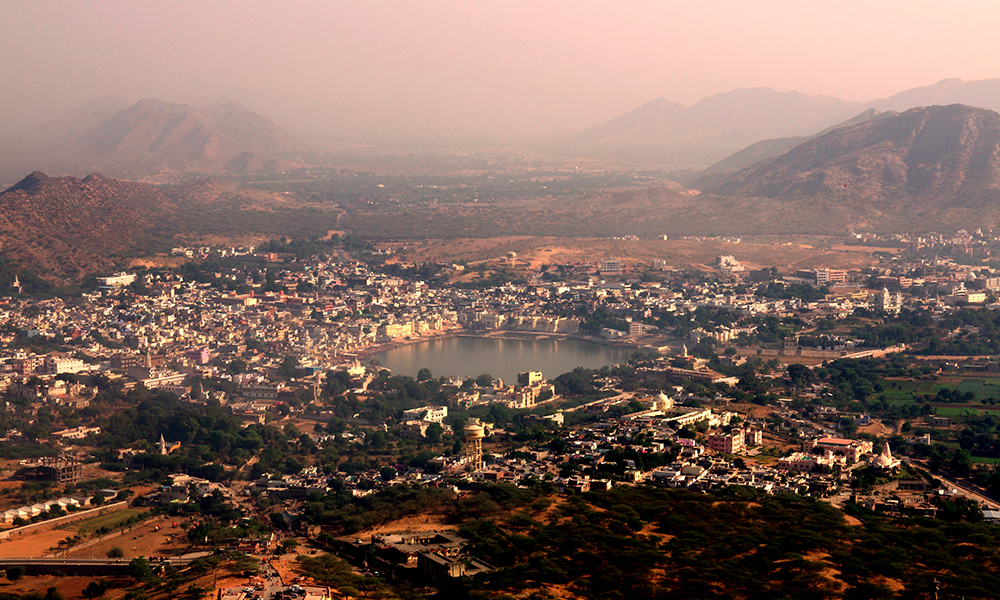 Take some tips from the world's happiest man about happiness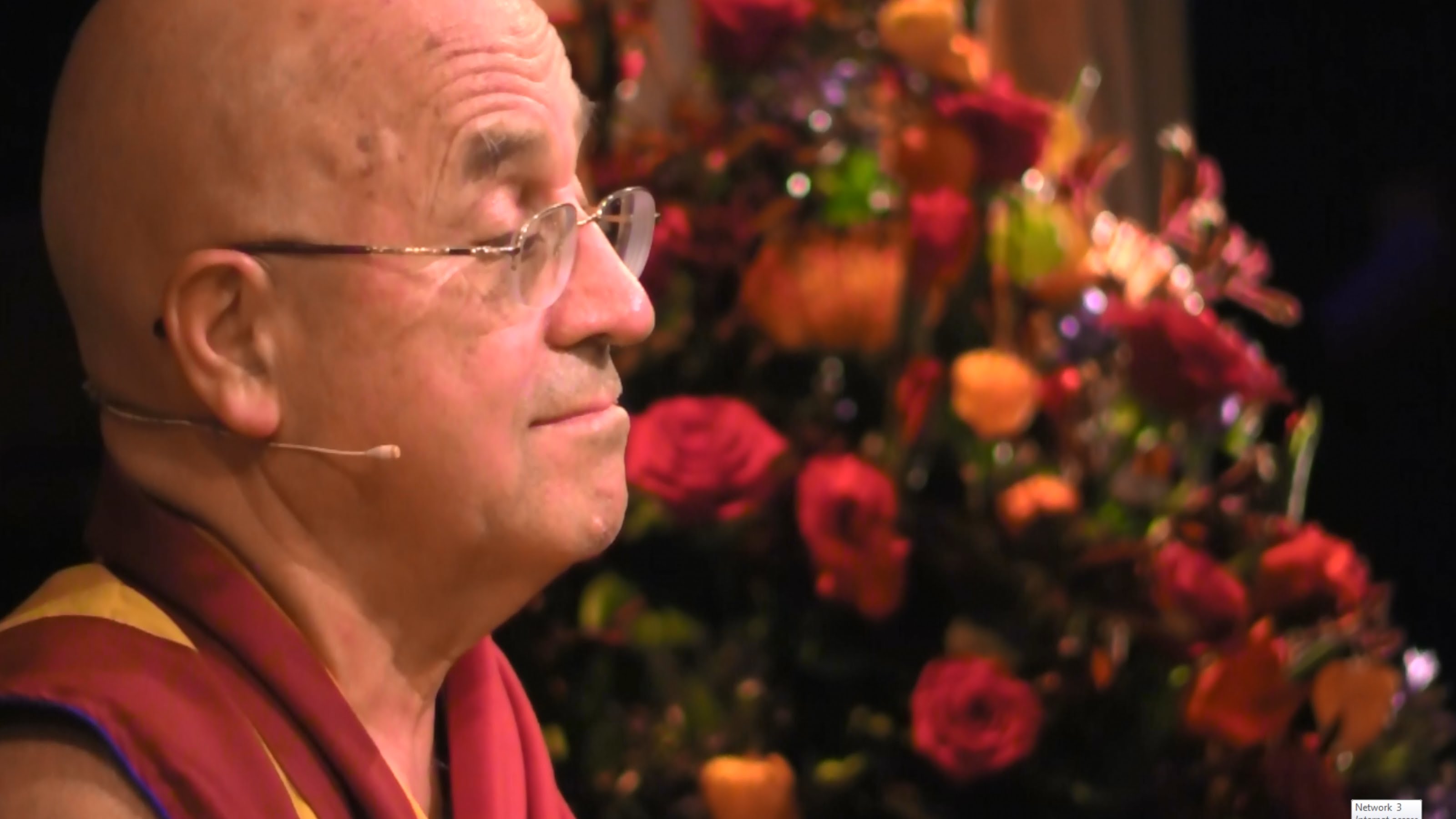 Learn the art of being happy and how it takes only 15 minutes of your time, from Matthieu Ricard
Text Credit: Shibul Pavithran 
Matthieu Ricard, a 71-year-old Tibetan Buddhist monk, has been hailed as the 'world's happiest man' by scientists. Born in France, he grew up in an intellectual atmosphere – his father was a renowned philosopher and his mother a painter. Ricard went on to earn a Ph.D degree in molecular genetics, but left it all to become a monk in the Himalayas. And has been practicing meditation everyday from the age of 20.
He participated in a 12-year-long brain study that was conducted by Richard Davidson, a neuroscientist from the University of Wisconsin. The study's focus was on the positive effects of meditation and compassion on the brain, and it was found that when Ricard meditated, his brain felt exceptionally light.
Take out 15 minutes from the day, sit down alone, and think happy thoughts. Yes, it's as simple as that. Just train your mind to not think of sad or negative thoughts during this time. Consciously, focus on positive thoughts. It might be difficult in the beginning but gradually you can train your mind as you want. Nobody is an expert, when they start.. all good things take time.
This sounds oh-so-simple that we just might be tempted to dismiss it as one of these preachy mantras we all hear often but don't have the time and patience to. Our mind is so preoccupied with a zillion things that we may find it easy to order a pizza but wouldn't find 15 minutes for ourselves, so that we can be happy. After running on routines for sometime, our mind becomes fearful of experimentation. That's the cause and culture of conditioning that we suffer from. Note: It is a self made condition.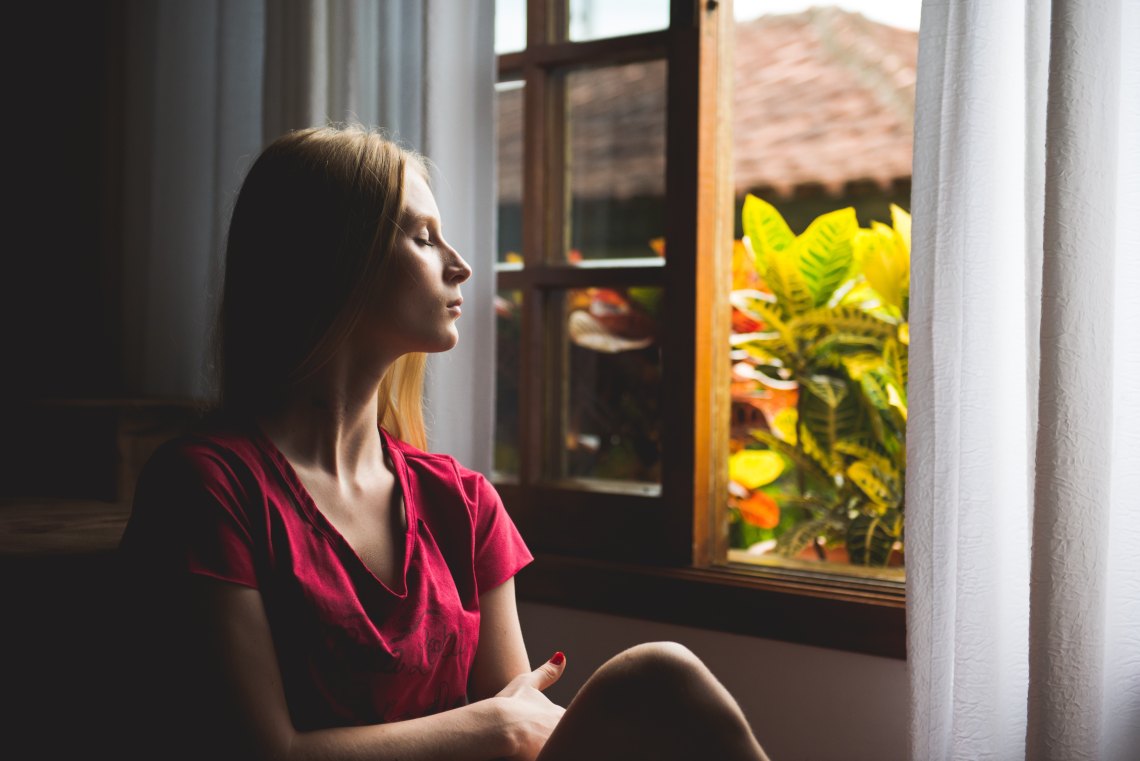 Training the mind is a very easy task, if you really try 
The human mind is a wonderful organ. It has limitless potential and is much stronger than we think it to be. It is possible to train it to do anything, even be happy. Matthieu says, "With mental training, we can always bring our level of happiness to a different level It's like running. If I train, I might run a marathon. I might not become an Olympic champion, but there is a huge difference between training and not training. So why should that not apply to the mind?… There is a view that benevolence, attention, emotional balance and resilience are skills that can be trained. So if you put them all together, you could say that happiness is a skill that can be trained."
Have a look at what Matthieu had to say when asked about happiness…
Some things which are majorly wrong with the Indian dating scene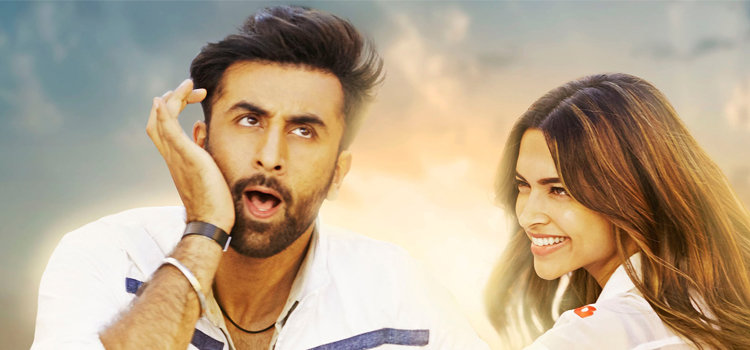 Dating is not an easy affair in India
Text Credit: Shibul Pavithran 
The proportion of men to women on dating apps like tinder is worse than the gender ratio in Rajasthan and Haryana combined. Dating in India is not easy. Ask any guy of the approximate age of twenty and you will hear the dreadful tale of heartbreaks, rejections and disappointments. Even the girls have had their fair share of bad experiences, the only difference being that they mostly have an upper hand in the game and some lag behind due to lack of exposure. The inverted conventional attitude has been suffocating our women since ages, it has also been depriving our men of fair treatment in the dating scene, and life in general .
Lets look at some dating rules and concepts in India that are fundamentally crippled that you would wonder how dating is even possible in our country, and will make you hold on to your valentine for life.
1.) The guy is expected to propose first:
Ladies, we know that you like to feel all supreme, but for a change be a little understanding and mellow out the differences. It won't demean your position in a relationship if you are the first to take that chance in the relationship. Some guys are a bit shy you know! And moreover with this whole feminazi wave hitting the ceiling, it becomes all the way tougher to approach. On the same page if we don't take that chance, we are called as a chicken without wings.
2) Women who take the lead are considered to be easy:
It is equally irritating to see men judging women who actually take the lead.  Leaving a few, most see women who take the lead as easy and low on self-esteem.Why does your interest in a women fizzle out if she proposes you first? Guys first decide whether it is the ego or principal you wanna satisfy, or is it just the desire to have women by your side.
3) If you have sex too soon, it is only a booty call, not a relationship: 
Sex is definitely an important part of a relationship, and is very different from love. Having sex too early and too often does not make the relationship shallow, rather it heats it up. What makes it shallow is not the intimacy factor but lack of love and care towards each other.
4) If she leaves him he must be a loser; if he leaves her he is the bad guy: 
Talking about how unfair we are to men, they really have a hard time making choices. If a guy decides to end a relationship, there is no way he can do it without looking like a weird guy. But if a girl decides to leave him, he must be a loser for sure, and she is better off without him. It's never a girls fault, coz she is always perfect.
5) Live-in sex is a rape if the guy refuses to marry her:
Consensual sex does not become rape in any case, even if he refuses to marry her. As an adult, it is both the man and woman's decision to move in together, and share the bed of love. Now if things haven't worked out the way that you wanted it, she shouldn't call sex as rape. This is one provision by the law and the recent outrage of the universal '#metoo  campaigns' that has taken men by the balls, and we think it can be at times slightly unfair, if it was mutual.
6) Casual dating is judged: 
We Indian's still have not got used to the concept of casual dating. Whatever happened to the idea of some harmless casual fun? Not every relationship can be a be a very serious affair, some are just for the heck of it or just to get a taste of the experience. As adults, we have the right to enjoy intimacy without the emotional atychaar of a serious relationship. No wonder, the youth of our country is frustrated.
7) A relationship has to always end in marriage:   
It is great feeling to be in love, be romantic and talk about our dreams together, but not all good love stories manage to get hitched. The fear of marriage and the responsibility of futuristic family life has nipped many of love stories right in the bud.
8)Men are easily perceived as creeps:  
Now this may stand really true, considering the current Indian dating scene, but really girls, if a guy asks you how are you at eleven in the night or tried to offer you a lift in his car, just because he saw you walk alone at night, doesn't always have to mean that the guy is a creep. He was probably too busy to message you in the day or may he just cares for someone walking alone at night, respectively. We are too quick to stereotype all men as stalkers and creeps.
9) Women have to be always wooed and pampered:
Every romantic date is always about women. Get her flowers, get her the right kinda gifts, pamper her, pick her up for dates. True, every women likes to be pampered, but not at the cost of making a guy stand on his toes. It's high time we give men their dues. For example: In Japan on Valentine's day the guy gets all the gifts and they are pampered, we should bring some kinda change in our system too.
10) Shaadi.com is good. But Tinder is bad.   
It is perfectly fine to browse through and look for someone on Shaadi.com but online dating apps like Tinder are looked down upon. Oh shizz,your mummy will even offer to pay for a membership on the matrimonial site. But tell somebody that you are on Tinder, and you will instantly be judged and may also be interrogated for your acts.
11) A married couple hanging out is cute. Lovers hanging out is pure evil and shameless act:
Marriage is seen as a official stamp of a relationship. Married couples can attend functions together, hold hands on the road, show slight levels of PDA( Public Display of Affection) and do whatever, but lovers? Oh no, sir. They will be married off  forcefully or have to face scrutiny by the state police, family and public, just for hanging out in parks and streets. Dating is definitely not an easy task in India.
These are some of the dating concepts that we feel are vintage and orthodox and really  require a change.
Do you agree?
will you be able to point out more?