Throwback Thursday: Malayalam Movie Dialogues that Still Tickle our Funny Bones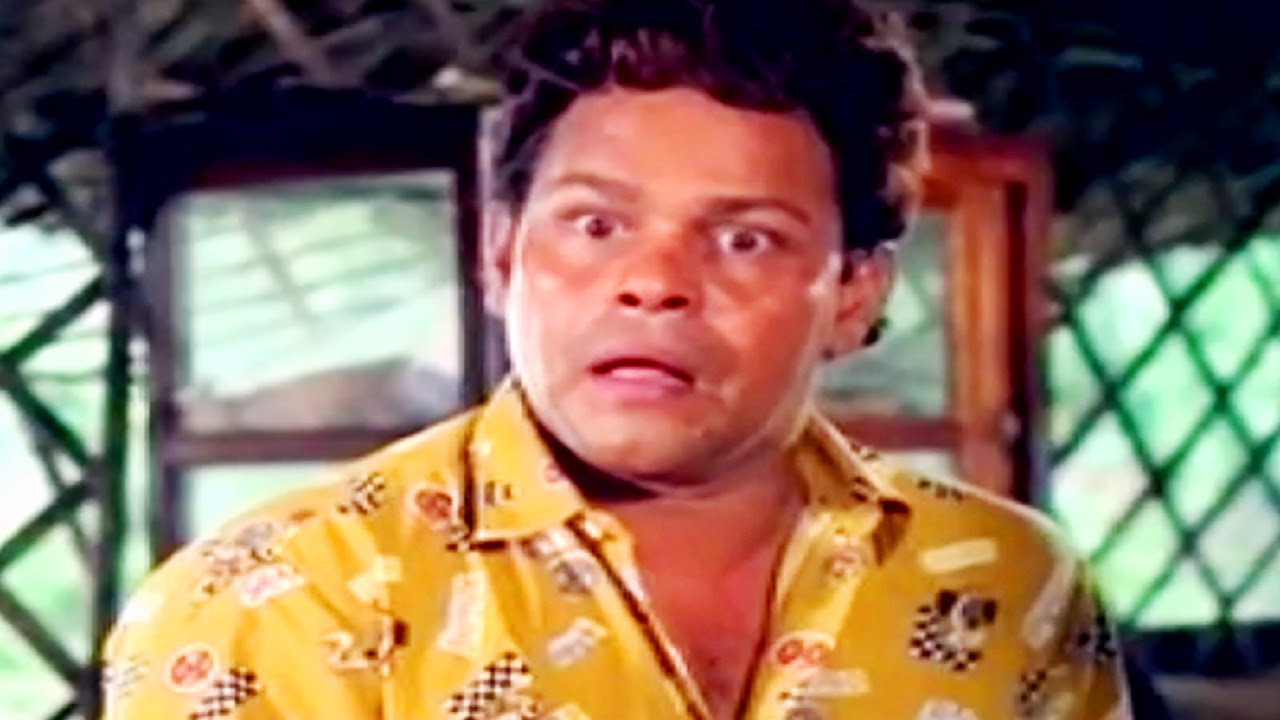 This Throwback Thursday we're celebrating some of the most hilarious moments in Malayalam cinema that'll make you LOL!
Malayalam cinema of yesteryear had the uncanny ability to leave us rolling on the floor and laughing till our eyes watered. Whether it was some amazing dialogue delivery or some very well enacted slapstick comedy most of us remember plenty of scenes from movies that still leave us giggling at the very thought of it. This Thursday we decided to go around the FWD Media office asking our team to send us their all-time favourite comedy dialogues from old Malayalam movies. The office was echoing with laughter this afternoon and we know you'll be LOL-ing at these timeless jokes too.
"Kozhide Manam…" scene from Kilukkam
Srinivasan learning driving from the movie Thalayanamanthram
Minnaram Comedy – Maniyan Pilla Raju
Innocent's Choru Scene in Kalyanaraman
https://www.youtube.com/watch?v=up8BcCWud88
Kochin Haneefa & Harisree Ashokan's scene in 'Thilakkam'
Innocent's comedy scenes from Kilukkam
Punjabi House Comedy Scene
https://www.youtube.com/watch?v=IriKQjnz6xg
Mannar Mathai Speaking
Thamarasseri Churam scene from Vellanakalude Nadu
One of the Iconic Scenes from Vandhanam
Innocent's Audition from Azhakiya Ravanan
How many kilometres from Washington DC to Miami Beach?
Old Lady scene from 'In Harihar Nagar'
Our All-Time Favourite – Music with Body Muscles from 'Kalyana Raman'
Dhanush to star in the Tamil adaptation of Akshay Kumar's Padman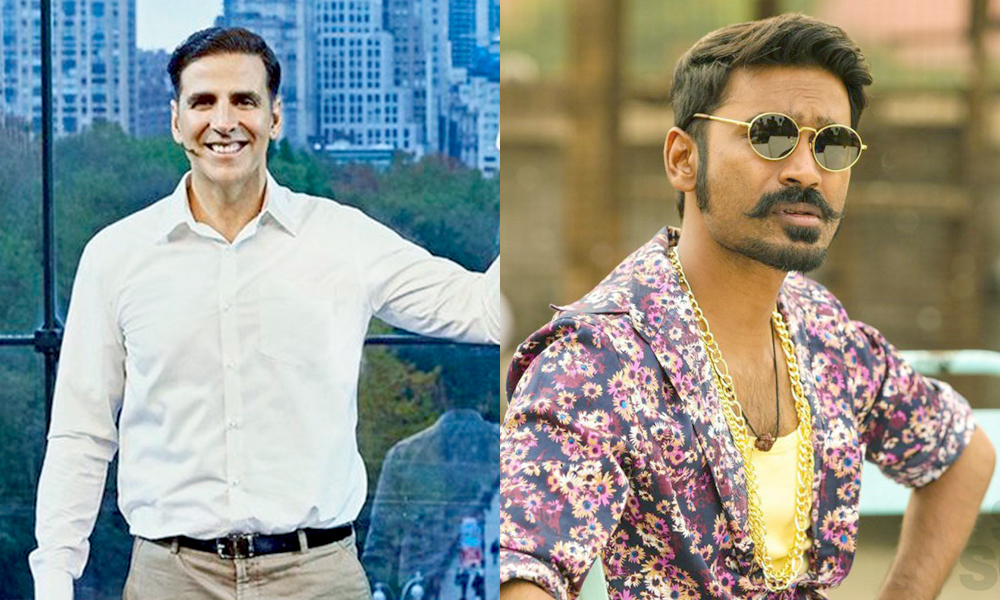 The real Padman Arunachalam Muruganantham wants Dhanush to play Akshay Kumar's role in the Tamil remake of the movie
Text Credits: Shibul Pavithran 
Akshay Kumar's latest release PadMan is doing great business at the box office. The movie has been getting highly positive reviews by the critics received and the common audience. Although the movie is facing some issues in the Arab countries, the movie has released in all places, except Pakistan. It's a great achievement in itself to see the success of such a daring story line. The movie is inspired from the real life story of Arunachalam Muruganandam, what started as a simple quest to ensure proper menstrual health for his wife Shanthi, turned into a revolution of sorts for rural women. His low-cost sanitary pads provided a cheap and healthy alternative to the dirty rags, sand bags and what not that were being used for ages by menstruating women, directed by R. Balki.
Akshay Kumar played Arunachalam's role but the movie was set in Madhya Pradesh. The makers chose Madhya Pradesh as the location as they felt the need to address such a critical issue was more relevant in a backward state. The real life Padman Arunachalam was asked by many about why he let the movie to be made in Hindi and not in his own language. While there is no doubt that Akshay Kumar gave his heart and soul to the character, Arunachalam Muruganandam feels Dhanush would be the ideal choice to play him if his story ever gets made in Tamil. Speaking at a special screening of the film last week in Chennai, Muruganantham said it'd be nice if Dhanush featured in the Tamil version of his story.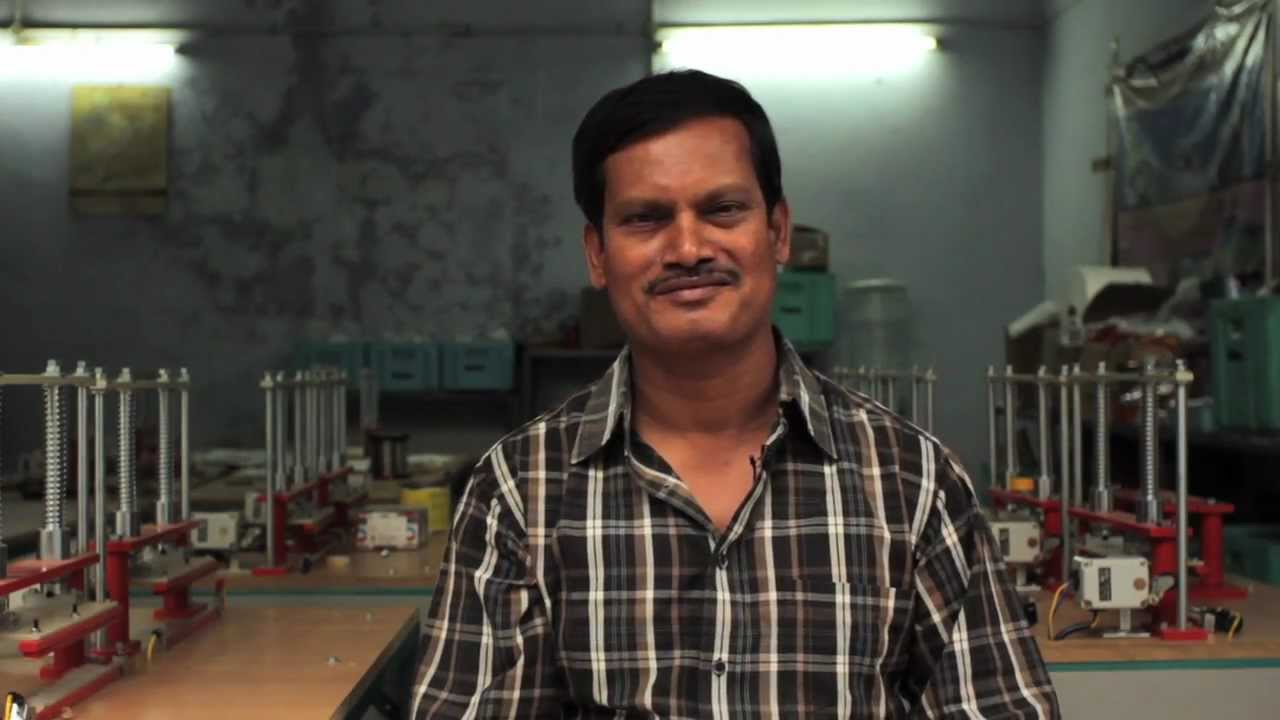 Arunachalam felt that the story and its message would reach to more people only if it was made in Bollywood. Akshay Kumar is a big star and the movie naturally reached out to a wide audience.
It will be very interesting if such a remake really materializes. Like Akshay, Dhanush is also a fabulous Actor and he will try to give his best for the movie. It'll be interesting to see if Dhanush would accept the role if he's approached with an offer. It'd be brave of him accept the offer given that it's a very unconventional role.
Dhanush is currently busy shooting for Maari 2, in which he returns as local rowdy – sporting John Lennon-like shades, wearing dhoti and twirled mustache; Dhanush also awaits the release of Enai Noki Paayum Thota, which marks his maiden collaboration with Gautham Vasudev Menon.
Priyadarshan's next film will be starring Abhishek Bachchan!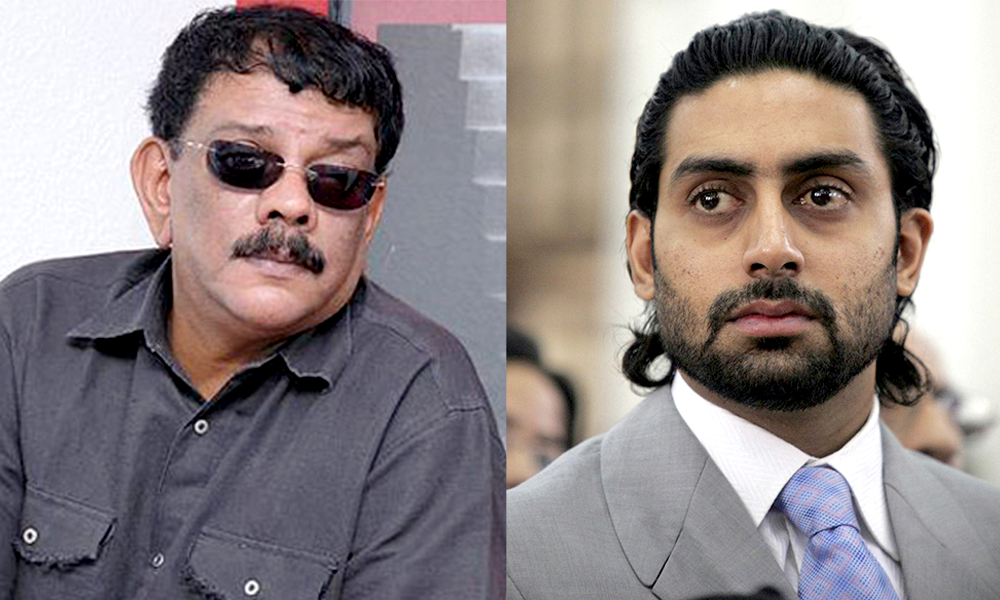 The Film will be based on theme of fantasy-comedy and will be a signature Priyadarshan style- a complete entertainer.
Text Credit: Shibul Pavithran 
After a gap of five years, ace filmmaker Priyadarshan is set to make a comeback to Bollywood. The prolific director's next movie will have Abhishek Bachchan in the lead role and will soon began shooting in Dharamsala.
This will be the 93rd film of his career that has entered in the 36th year. In Bollywood, this is going to be his 27th film as a director. Though presumptions have been doing the rounds for sometime now, it was only recently that Priyadarshan confirmed the project. Reportedly, the script works have already been completed.
Priyadarshan along with his team is now busy with the casting process. This movie will be a fun filled family entertainer in which the junior Bachchan is said to be playing the lead. It is supposedly titled 'Bachchan Singh' and will be produced by Rawail Grandsons and Kanz Films. Abhishek will be seen playing a corrupt police officer who develops supernatural powers in the story. They are planning to start shooting by the first week of June.
Priyadarshan's last release was Nimir, the Tamil remake of acclaimed Malayalam movie Maheshinte Prathikaram. The movie starring Udhayanidhi Stalin, Namitha Pramod and Parvathii Nair in the lead roles failed to click at the box office whereas Abhishek's last film was All Is Well. 
Meanwhile, there also reports about the director working on a period flick with superstar Mohanlal. This big budget movie based on the life of naval chieftain Kunjali Marakkar will be funded by Santhosh T Kuruvilla's Moonshot Entertainment.
The need for Padman Challenge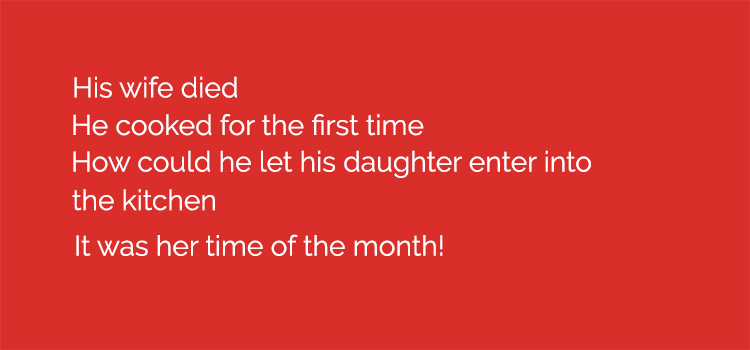 Beating the Taboo with Padman Challenge
"Take care not to touch any of these clothes when you pass through. These kids, nowadays never care to put themselves closed in a room, during their menstrual cycle", Grandma used to say while I was having my periods. It was so horrible in her days, but as we started to 'progress', such customs started to vanish. Today my Amma doesn't resist me from sleeping on a mattress or entering the kitchen. But still, there are things that haven't changed. I have never in my entire life got an opportunity to touch any Holy books or attend to a sacred gathering or visit a temple during those days.
We are still following some fallacies without knowing that they indeed are misconceptions. Proper awareness and destruction of stigma is inevitable for balancing the society. In such a situation the relevance of R. Balki's Padman is beyond words. Padman is an upcoming comedy-drama written and directed by R.Balki, based on Twinkle Khanna's book "The Legend of Lakshmi Prasad", which was inspired by the real life of Arunachalam Muruganantham, a social activist from Tamil Nadu.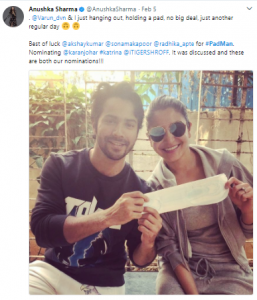 The Padman Challenge has reached a wide range of people via Twitter. Many celebrities including Sonam Kapoor, Aamir Khan, Farhan Akhtar, Karan Johar, Deepika Padukone, etc have taken part in the campaign by posting a selfie of themselves with a sanitary napkin.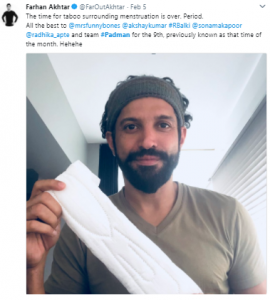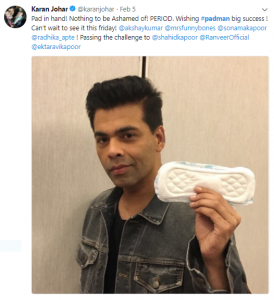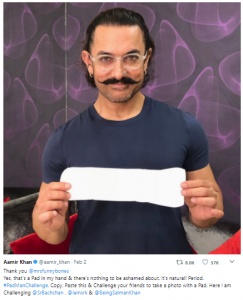 During the Sabarimala season of 2015, a conductor of a KSRTC bus asked a few women to step out of the bus, because in case if they have some untouchability(menstruation) it could spoil their Vritham. On what grounds did the conductor deny the right of a citizen to travel on a public transport system? How can a someone deny the civil rights of a group of women, just because they are Women? If we seek the actual cause of this problem, one thing is clear. The cause of the problem has started from decades. Even though we argue that this is a different era, things haven't changed at all, it just took some new forms. The entry of women at Sabarimala is still a talk of debate.  As women tend to bleed for every five days a month they can't follow the mandatory fasting, because menstruation is something against sacredness.  How can it be cursed? It's because of this curse the world still survives!
Let the taboo and stigma behind menstruation reduce with the Padman Challenge. However, applause to the team and all others those who participated in the challenge. Let these small moves be a part of drastic changes.
Text By : Silpa Rajan