Things You Need To Know About The Kochi Metro Before Your First Ride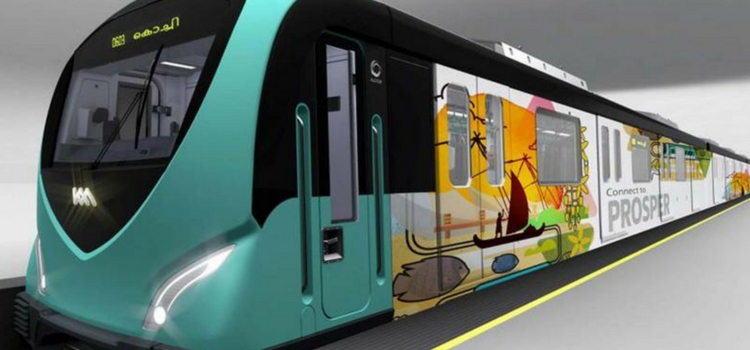 Changing the face of Kochi's infrastructure and paving way to unprecedented growth, Kochi Metro Rail Phase 1 opens to the public in May
Words: Fathima AbdulKader     Photos: Various sources
As the epicenter of advancement in the state, Kochi has taken leaps and bounds in the last 5 years and the commencement of the Kochi Metro Rail Limited (KMRL) work contributed immensely to this. The impending inauguration of the first phase of Kochi Metro is expected to take this advancement to the next level. In addition to making lives easier, Kochi Metro Rail is going to change the infrastructure of the entire city. Multi modal transportation systems, integrated water model transportation, themed stations and a socially inclusive set of employees are the highlights of this multi billion project. KMRL has provided opportunities of employment to transgenders and women from Kudumbashree. Helmed by Elias George as the Chief Executive, the first phase of KMRL covers 25.6Kms within the city and runs from Aluva to Petta, the proposed second phase plans to connect Jawaharlal Nehru Stadium to Infopark.
Kochi Metro Phase 1 in Numbers
25.6Km Distance
23 Stations
6 Unique themes
10Rs. Minimum Fare
975 passengers at a time
1st in the country to have city and feeder networks
Thematic Splendor
Showcasing the rich art, culture and literature of the state, Kochi Metro rail stations follow a themed format. The entirety of the Kochi Metro's designs attempt to highlight the beauty of the Western Ghats, but six of the stations are highlighted and follows particular themes as art, history, sports, maritime, nature. While the main design including floors and entryways has been designed by Egis India, the Indian Institute of Architecture (Kochi Chapter) developed the unique themes of the six highlighted stations.
The station at Kalamassery follows the theme of the Western Ghats with greenery and monsoon motifs.
Tales of Seas and Sailors
The CUSAT station follows the theme of Maritime History of Kerala in honor of the city's history with voyagers and explorers who have graced its shores.
The Aluva station is themed after the natural beauty of the state, featuring natural motifs.
In keeping with tradition
The station at Changampuzha Park is themed after the rich traditional art forms of the state and feature traditional murals on its walls.
The metro station at Edapally will follow the most popular export from the state and will follow the theme of spice route.
Heading for the finish line
Kaloor station will showcase the sports heritage of the state and finally, the station at M.G.Road will focus on the history of Kochi itself.
Multi modal transportation system
KMRL has an integrated multi-modal transportation system that includes a network of buses, taxis, boats, non motorized transport and the metro itself. With the aim of changing the way the people of the city commutes, the initiative attempts to migrate citizens from personal vehicles to public transportation.
KMRL is the first in the country to feature city and feeder vehicles in addition to Metro. KMRL also aims to introduce buses and taxis that are electric or run on CNG to make it more environmental friendly.
KMRL has also prepared a plan that identifies priority Non-Motorised Transport(NMT) corridors within a 2Km range of the metro to provide safe, comfortable footpaths that promote cycling, walking etc and also act as the last mile connectivity to the metro stations.
KMRL is also setting up an integrated water transport project that will function as yet another feeder service to the metro.
"If all goes well, we can transform Kochi into one of the most liveable cities in Asia, as well as a leading global tourism destination by itself, given the city's unique historical and cultural endowments and lacustrine setting." As told to FWD Media
– Elias George IAS
  Chief Executive, KMRL
World Heritage Day: Here 's A Look At The 6 Best Heritage Sites In Kerala
From Kasaragode to Kanyakumari, Kerala is known for its rich cultural heritage, natural beauty, and breathtaking sites. The state is home to some of the best heritage sites in South India and provides an ecstatic experience for travellers and locals who are interested in witnessing these wonders
Text credit: Shibul Pavithran 
Kerala is richly endowed with heritage buildings, structures, and sites, all of which are having very unique architectural and aesthetic importance. The heritage sites are not just monuments, but include buildings, artifacts, structures, areas of historical significance, aesthetic, architectural, cultural and environmental significance and even traditional skills. Some of these age-old structures speak about a fascinating period from Kerala's charming past, drawing countless history fanatics, archaeology lovers and art & architecture enthusiasts from all across the globe. If you are also amongst those who get amazed by the beauty and history of the ancient buildings and monuments, a trip to Kerala is definitely a must for you.  Not many know that this beautiful state has been a major contributor to India's rich culture and history. We have shortlisted 6 heritage sites in Kerala which may definitely fascinate you and make you want to visit them.
Bekal Fort, Kasaragod: 
Bekal fort is more than 300 years old and is believed to have been built by Sivappa Naik of the Ikkeri dynasty in1650. There is also another belief that it was originally built by Kolathiri Rajas and later captured by Sivappa Naik. The fort was occupied by Hyder Ali in 1763 AD and later by British. Bekal fort is one of the largest and best preserved Fort in the whole of Kerala, bordered by a magnificent beach.  The fort is built on 35 acre headland on the shores of Arabian Sea, rising to a height 130 feet. Bekal Fort is among the top visited locations in Kerala. The Hanuman temple near the entrance and the ancient Muslime mosque situated near the fort, hold testimony to the age-old religious harmony that prevailed in the area.
Eddakal Caves, Wayanad:
Source: Sanchari
Situated an altitude of 4000 feet, these caves were discovered by Fred Fawcett, the then Superintendent of Police of the Malabar district in 1890, during his hunting trip to Wayanad. The name 'Edakkal' literally means 'a stone in between'. It is the only place with Stone Age carvings in South India. The carvings belonging to Neolithic and Mesolithic Age include ancient stone scripts, ancient weapons, symbols, animal figures and human beings. The rock surface is filled with motifs and one can see figures, crosses, triangles, tridents, various animals and human figures. Edakkal Caves is one of the most visited places in Wayand.
Tellicherry Fort, Thalassery: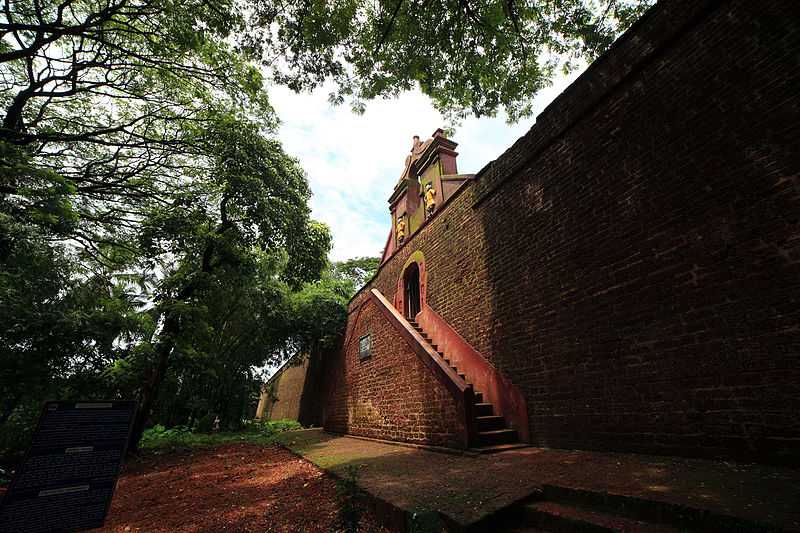 Source: holidify.com
Tellicherry Fort is located in Thalassery town of Kannur District of Kerala India. The fort was built in 1708 by the British East India Company to establish a stronghold on the Malabar coastline. It is a testament to the impressive engineering skills of  the British engineers and designers, the fort encloses a number of secretive tunnels and underground chambers that once served as hiding burrows for the defeated British military personnel. This historical fort today, is maintained by the Archaeological Survey of India and indeed, they have done a great job, making it an absolute delight for visitors who have a affinity for history and architecture. So, if you are also amongst those avid history buffs, a visit here definitely has to be marked on your travel itineraries.
Kappad Beach, Kozhikode: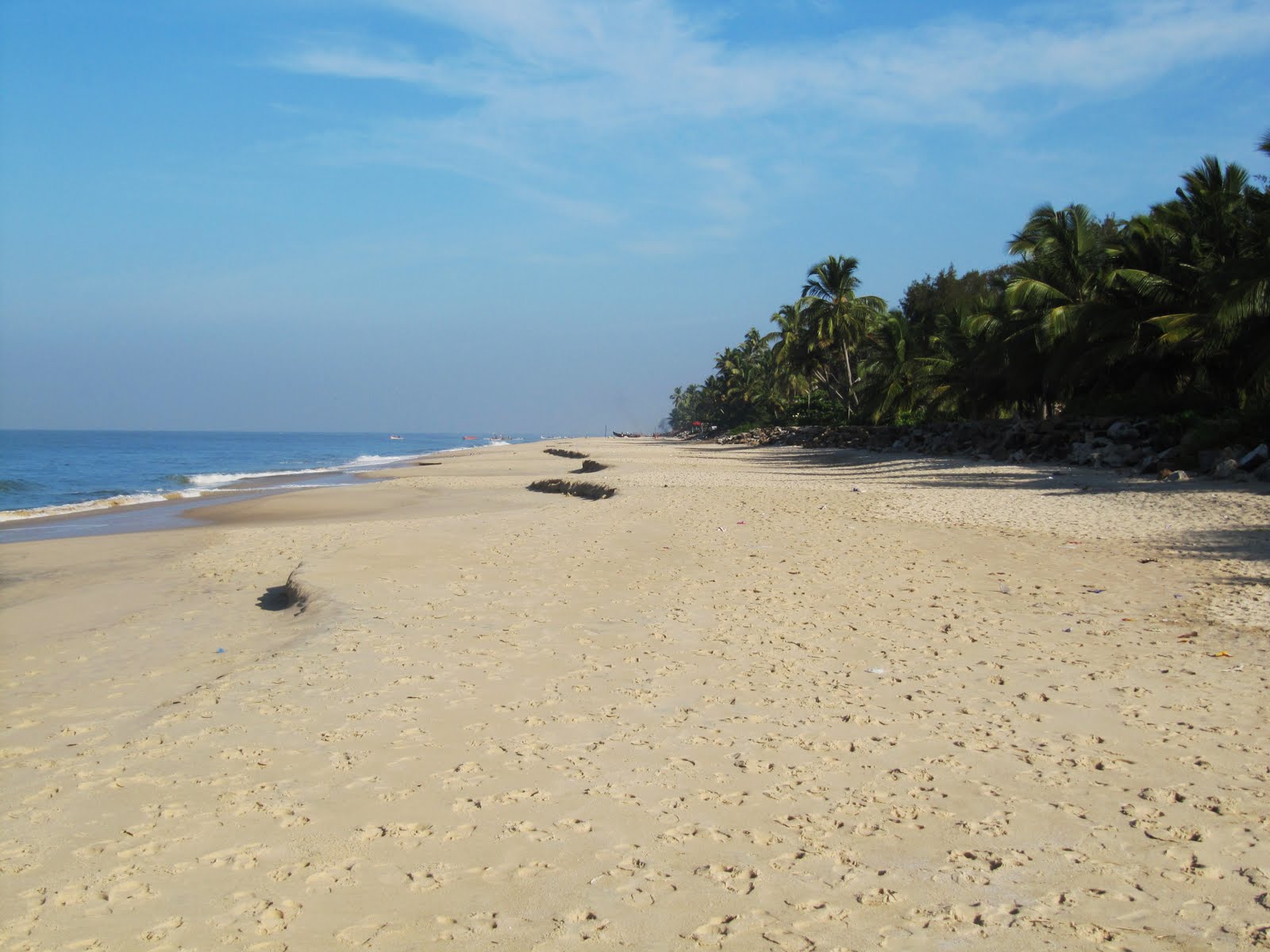 Source: placeforvacations.com
Vasco da Gama landed on Indian soil on 27th May 1498 at Kappad beach, Kozhikode along with 170 men. There is a monument on the beach that commemorates the landmark event of Vasco da Gama's arrival. This marked the beginning of a new era in the relationship between the Indians and the Portuguese which lasted for 4 to 5 centuries. The beach is ideal for relaxing and playing around with sand. Devi Temple, which is believed to be 800 years old, is situated on top of a rock near the beach. Sunset is a great site to watch here, in the combination of Sea and River.
Vadakkunnathan temple, Thrissur
Source: findmessages.com
Vadakkunnathan Temple, an ancient Hindu temple dedicated to Lord Shiva in the city of Thrissur. It exemplifies impressive Kerala type of architectural style that is quite appropriate for regions where rains are vigorous. The temple has a beautiful "Kuttambalam" – separate temple theatre for dances, etc., and monumental towers on all four cardinal directions. Vadakkunnathan Temple is the main venue of the famous Thrissur Pooram festival held every year in the month of April or May. This festival attracts more than a lakh of people, including many foreigners.  The festival goes on for seven days.
Palakkad Fort, Palakkad:
Source: Tourmet.com
The Palakkad Fort in Kerala is a beautiful historical monument that has gently integrated its high walls with its surrounding green gardens. One of the most well-preserved forts in the state of Kerala, the Palakkad fort was built in the 1766 AD by Hyder Ali, after which the fort was taken over and renovated by British in 1790. The fort is protected by Archeological Survey of India. And even today, the tough walls of the fort speak volumes about the stories of Tipu Sultan. The fort is square in shape, with massive walls and strong bastions in all four corners and in the middle. It is among the best preserved forts in South India. The thick laterite walls impress all who view it. A large ground that lies between the Fort and the Palakkad town hall is an important location for public meetings and important functions. Today it is a protected monument under the Archaeological Survey of India. It is a preferred picnic spot for everyone visiting Palakkad.
6 Travel Journals To Record Your Memories This Summer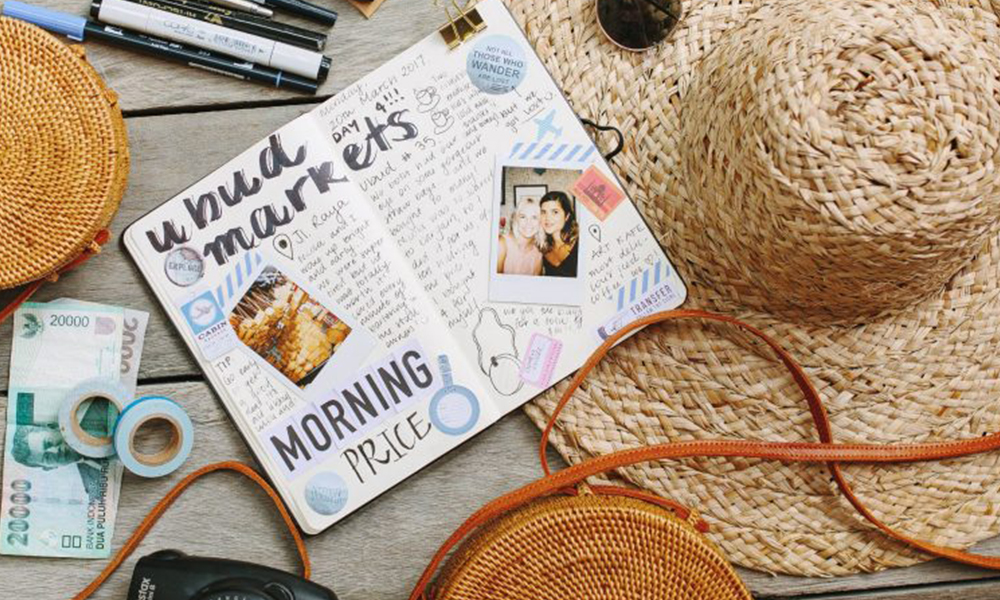 Choose among these different kinds of diaries to set down your experiences through words or art
With the travel season starting full on, there are several ways you would like to record your journeys and vacations. Camera junkies would love to fill albums with selfies and GoPro videos, digital nomads prefer to share their experiences through their travel blogs and social media. However, one of the best ways to document your impressions would be to go the old school way with travel journals. Bring out the writer or artist in you with these cool travel diaries where you can pour your heart out.
Classic diary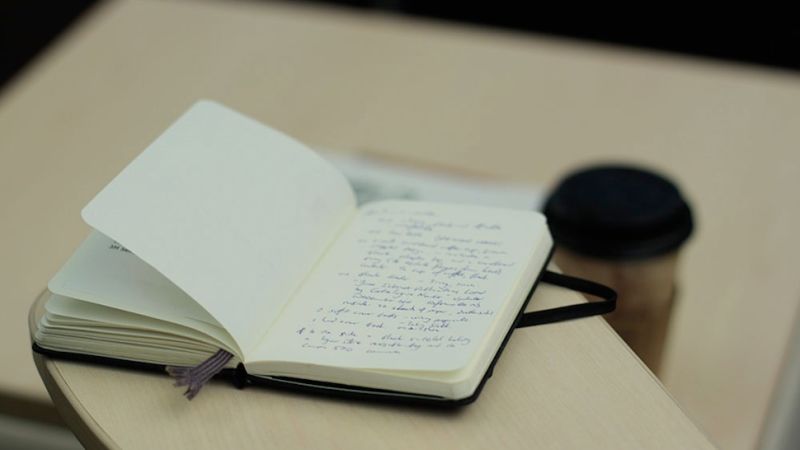 Source: lifehacker.com
The conventional old school notebook that evokes simplicity, the classic diary is for the no-nonsense traveller who just wants to pen down their travel stories and important information. Hassle-free, it is no-fluff, non-fancy, and less expensive.
Handmade Paper Diary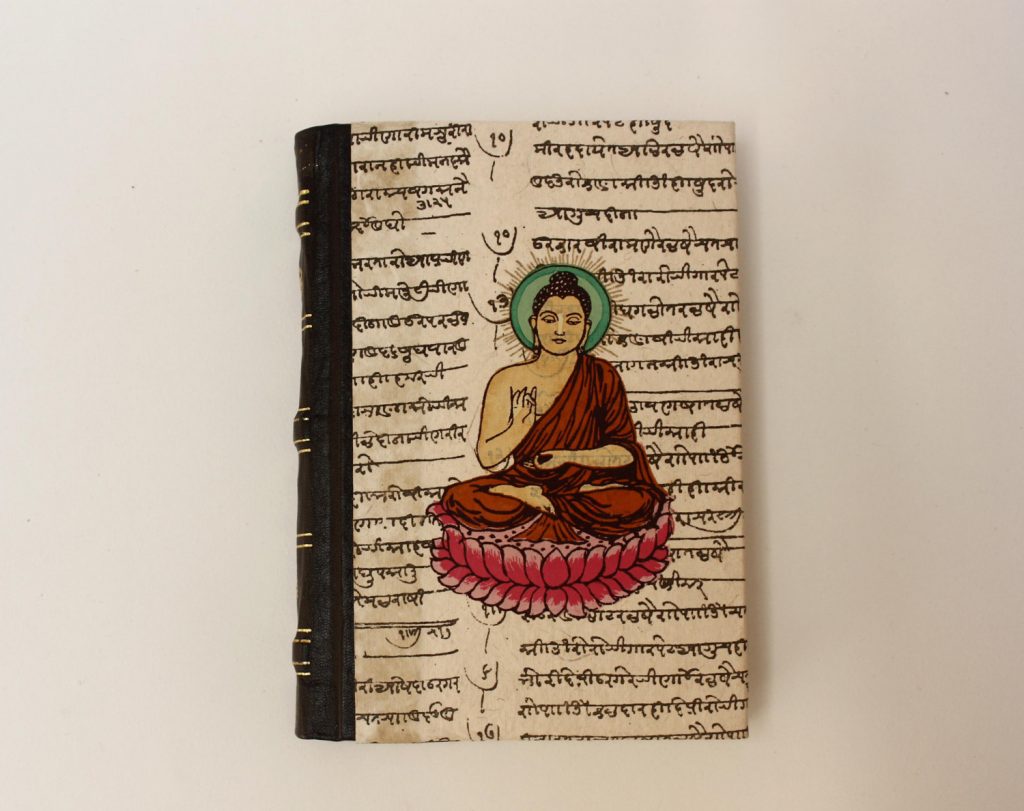 Source: Pinterest
One that appeals to the artistic wayfarer, handmade paper diaries emit an innate beauty that reflects a creative soul. It is also apt for those who like to sketch or paint their stories, as the textured paper lends a natural touch.
Leather-bound Journal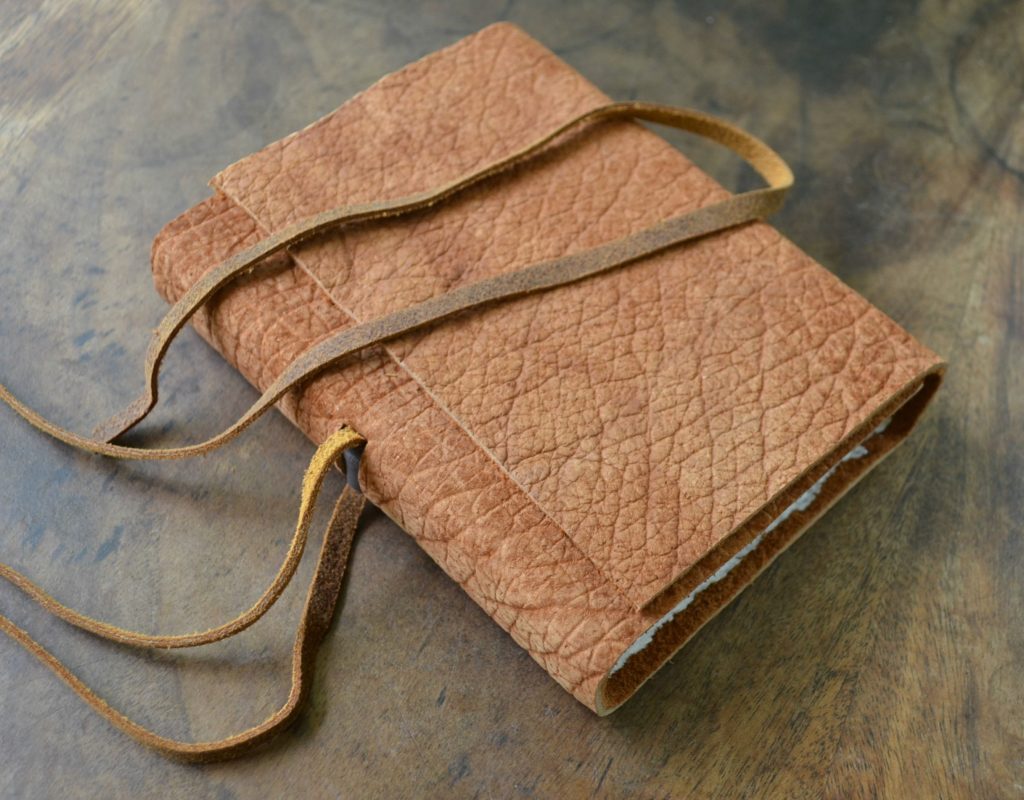 Source: Custommade.com
For the tourist with a taste, leather-bound books ooze meticulousness and a penchant for refinement. Generally expensive, the notebook may even be heavy sometimes, so be careful if you want to travel light.
Snug Button Diary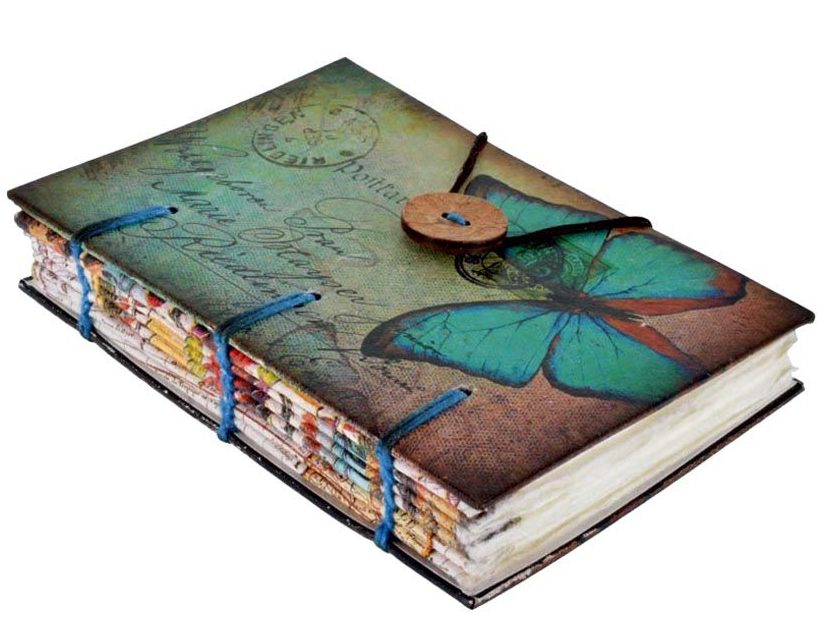 Source: snapdeal.com
The scrupulous adventurer would appreciate a button-up binder that helps keep their pages organised and orderly. A creative button, usually with a soft cover, adds an artistic touch to the memo book.
Spiral bound notebook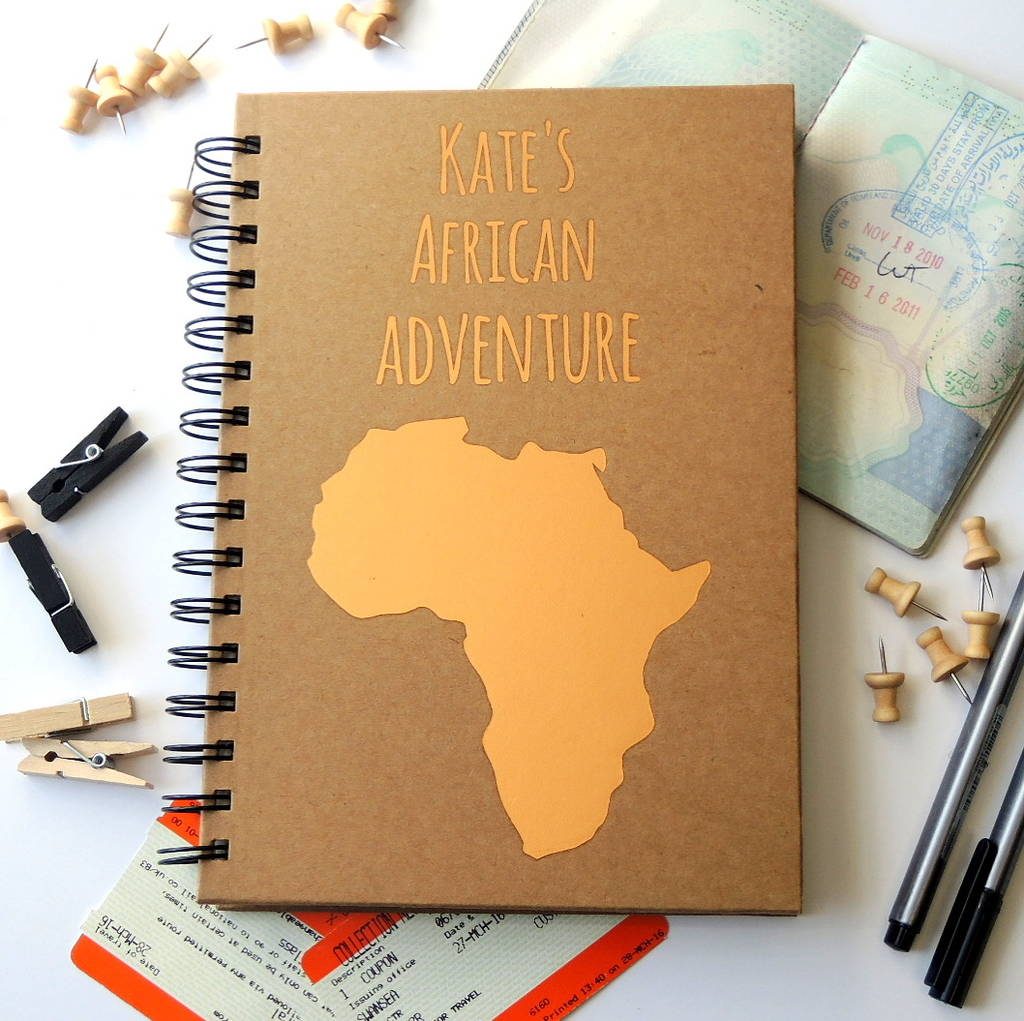 Source: cdn.notonthehighstreet.com
For the dreamy writer who often gets lost in reveries of the day past, a spiral bound journal would be perfect to keep the book in place without having to fold the middle. It also helps when you want to write or draw, often with a cup of coffee or a bowl of noodles to accompany you.
Vintage metal cover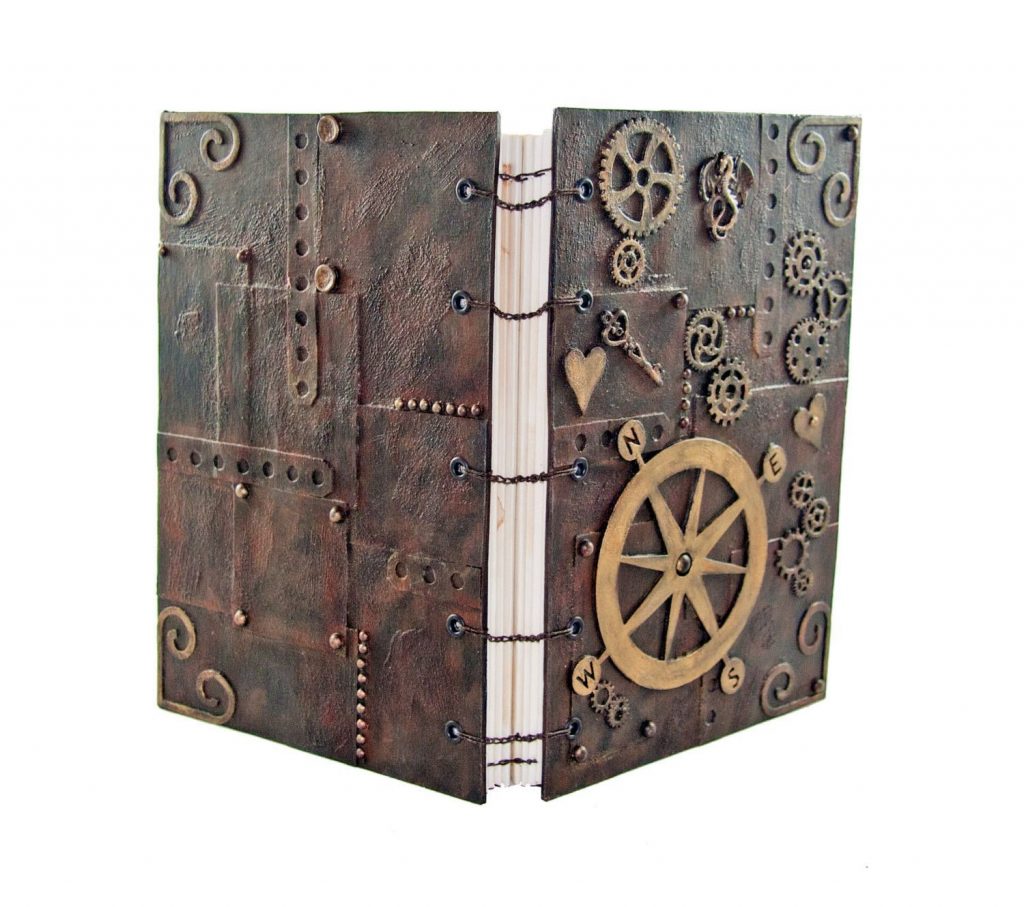 Source: Pinterest
One for the old soul who appreciates the classical, a metal cover diary exudes a feel of class. Stand out with this stylish piece which will protect your memories and experiences in a safe casing for years to come.
4 Women, 6 Nations, 7 Weeks – Women Bikers Promotes Tourism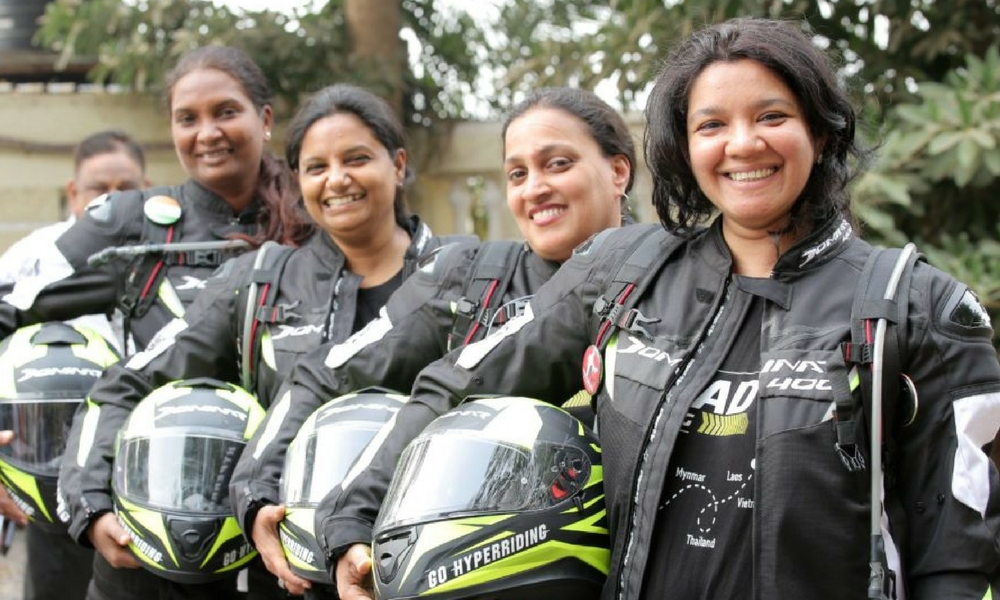 Four women bikers from Hyderabad took a motorcycle expedition to six Southeast Asian countries in seven weeks. The aim of the expedition was to promote Indian tourism, particularly Telengana
Travel the world. This would be the first thing on the bucket list of every woman travel enthusiast. Yet, many are unable to fulfill this dream. Unlike some among who stops themselves, four women bikers accomplished this achievement with their adventurous impulses.
Meet Jai Bharathi, Shilpa Balakrishnan, Shanthi Susan and Piya Bahadur – four women from Hyderabad who geared up their bikes to chase their dreams. And the goal they had? A motorcycle expedition to promote Indian tourism. These women bikers are everything that inspire women out there.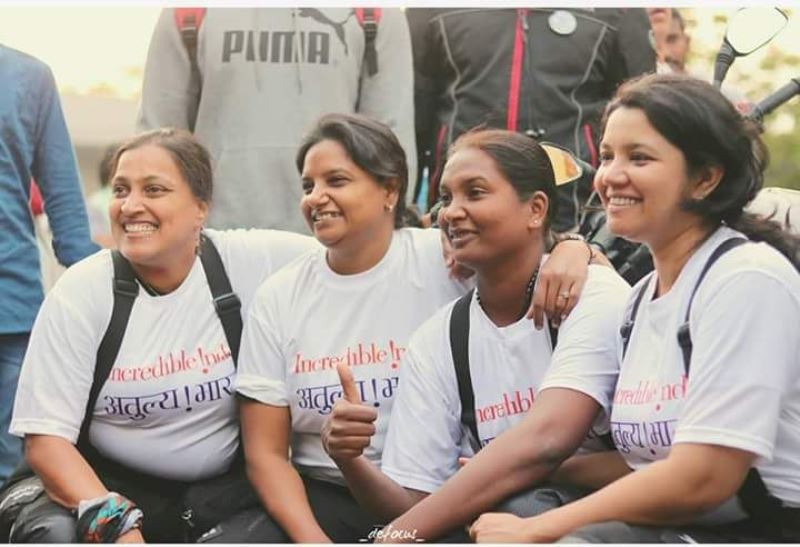 Source: riaan.tv
The four bikers, who had already ventured similar voyages in the past started their journey on February 11 from Telangana Secretariat. With the support of the central government and the state government of Telangana, the women bikers aimed at giving a wider picture to Indian tourism, Telangana in particular. All the four ladies are members of the Bikerni, an association of woman bikers.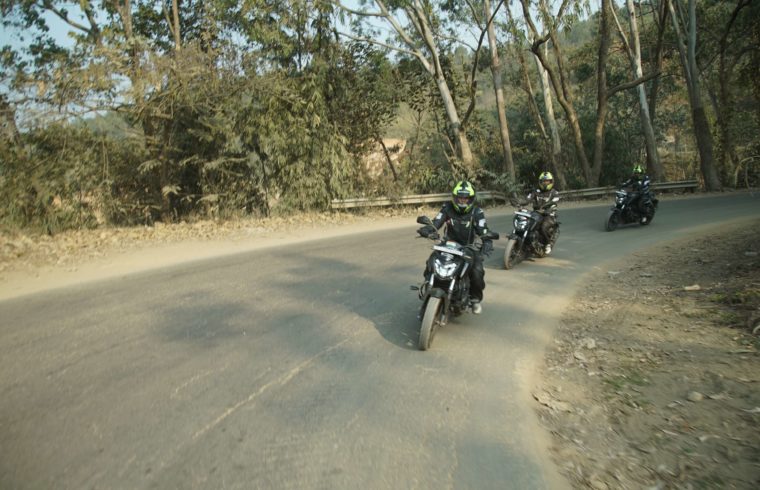 Source: riaan.tv
In the road trip named as 'Road to Mekong', the group covered 15 states in India including Telangana, Andhra Pradesh, Odisha, West Bengal, Assam, Nagaland, Manipur, Bihar, Uttar Pradesh, Madhya Pradesh and Maharashtra within 13 days on four 400cc bikes. Later, they entered Myanmar through Manipur. The group is the first in South India to take the newly opened India-Thailand-Myanmar highway. In total, the women bikers travelled around 17,000km covering six south-east Asian countries including India, Bangladesh, Myanmar, Laos, Cambodia, Vietnam, and Thailand.
Source:riaan.tv
Jai Bharathi, who won the GoUnesco challenge by covering all the 28 UNESCO sites within a year was the road captain of the trip. Piya Bahadur is an architect by profession and Shanthi Sussan, a police officer. As part of the expedition, they covered 35 UNESCO sites in India and 19 world heritage sites in the remaining six nations.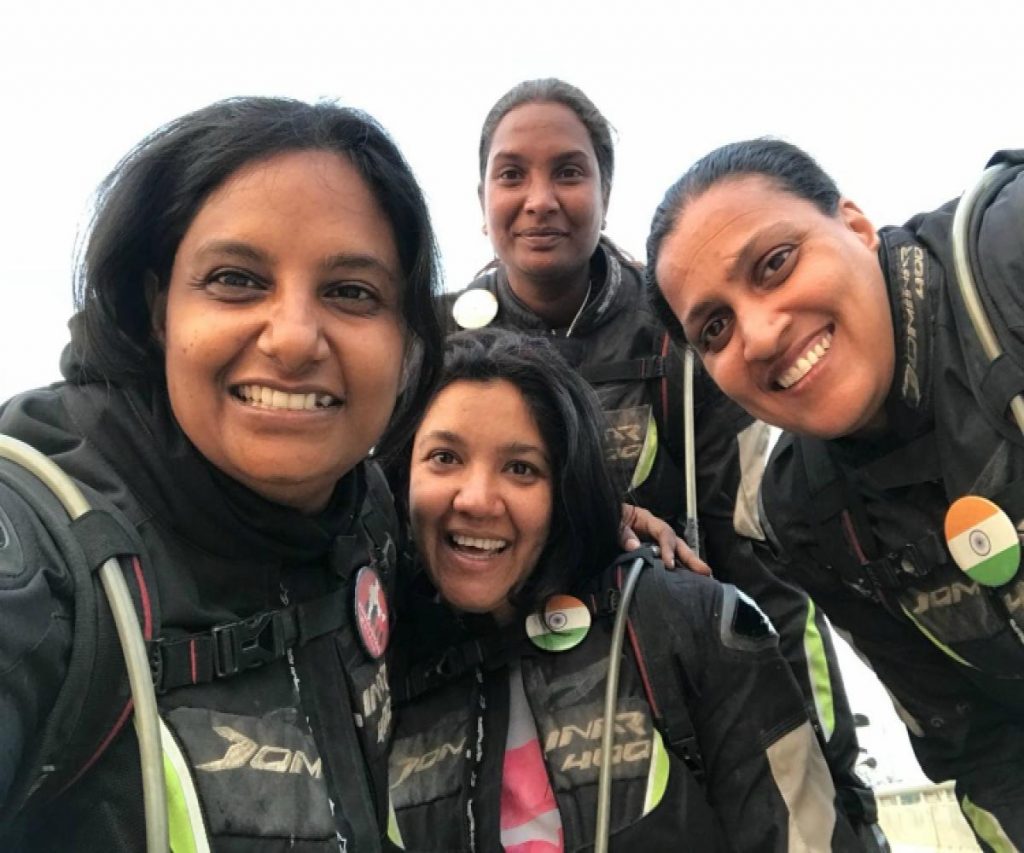 Source:newsminute.com
On their sojourn, the bikers shared details about Indian tourism –  'Incredible India' and Telangana Tourism to the people they met across the six nations. Apart from this, the group also intended to inspire women to experience adventurous expeditions at least once in their lifetime. They also provided information on women safety programmes initiated by the Telangana government for single-women travellers. The women were accompanied by four members of a film crew to document the expedition, to highlight the varied culture and lifestyle.
On April 8, they came back to Hyderabad after successfully bringing an end to their journey. The Telangana tourism department organised a function to welcome the four ladies. Talking to the media, Shanti Susan, one of the riders said that, "The experience of the journey was enriching. It changed my perspective on life and I am confident enough to face any challenge in life."
Gearing up their bikes, wearing jackets and sunglass, and travelling six nations, these four women proved that nothing is impossible for women. And now to all those ladies who stop themselves from doing things they love, believe that if it excites you, and scares you at the same time, it probably means you should do it.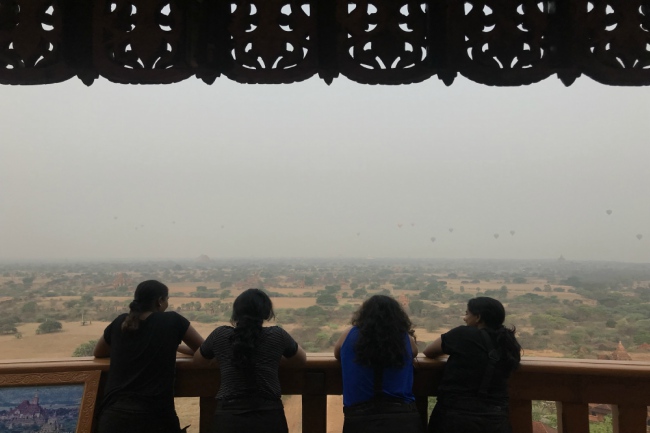 source : newsminute.com