The Raja Kumari Is Looking To Make Music In Bollywood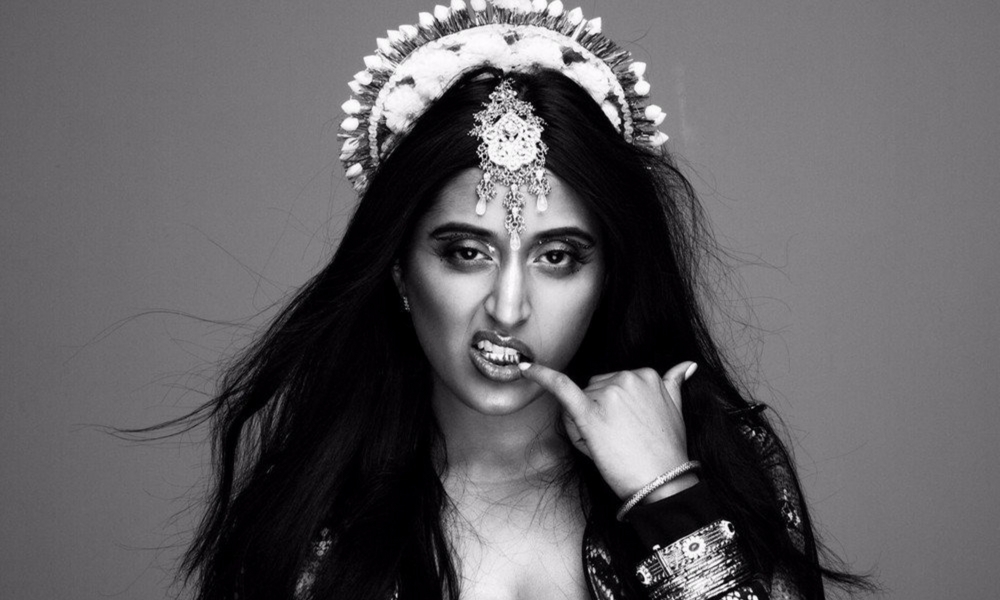 Grammy nominee Raja Kumari, dropped into the Indian music scene with her single, "City Slums", a collaboration with rapper, Divine. Now, she's planning to make Bollywood her playing field too.
Text Credit: Rheanna Mathews
American born Svetha Rao, known globally as Raja Kumari, has been living in Mumbai for around a year now. She dropped into the Indian music scene with her hit single, "City Slums". The song, which she created in collaboration with Mumbai rapper, Divine, has had over six million views on YouTube so far.
Source: lyricsmania.com
A child of privilege, maybe she isn't qualified to talk about the "hard knock" life in Indian slums, but she certainly can talk about Indian culture. She has a degree in Ancient Indian History, studied Ancient Religious Studies in college, has learnt Sanskrit and three different forms of Indian dance. And if she draws on her cultural heritage to make spectacular fashion statements, well, nobody's complaining (too busy drooling over the jewellery, we suppose).
Source: Twitter (@TheRajaKumari)
Raja Kumari is known for her unique style and the niche she has claimed in the music world. But she had her start as a songwriter for other famous artists like Iggy Azalea and Fall Out Boy…an award-winning songwriter. Small wonder that she has already been signed by Sony Music Entertainment, here in India.
Source: Twitter (@TheRajaKumari)
Having already worked on the music for a number of South Indian films, she has set her cap for Bollywood because of the "great impact"it has on the world. "I want to use my time in India wisely and explore the opportunities and try something new. I want to do more stuff in Hindi films. It (Bollywood) has such a great impact on the entire world. The idea that something I write can reach so many more people, that's exciting for me as a musician", said the artiste, who dreams of bridging the East and the West.
Tovino Starrer Kaadhale From Maradona Is Creating Romantic Ripples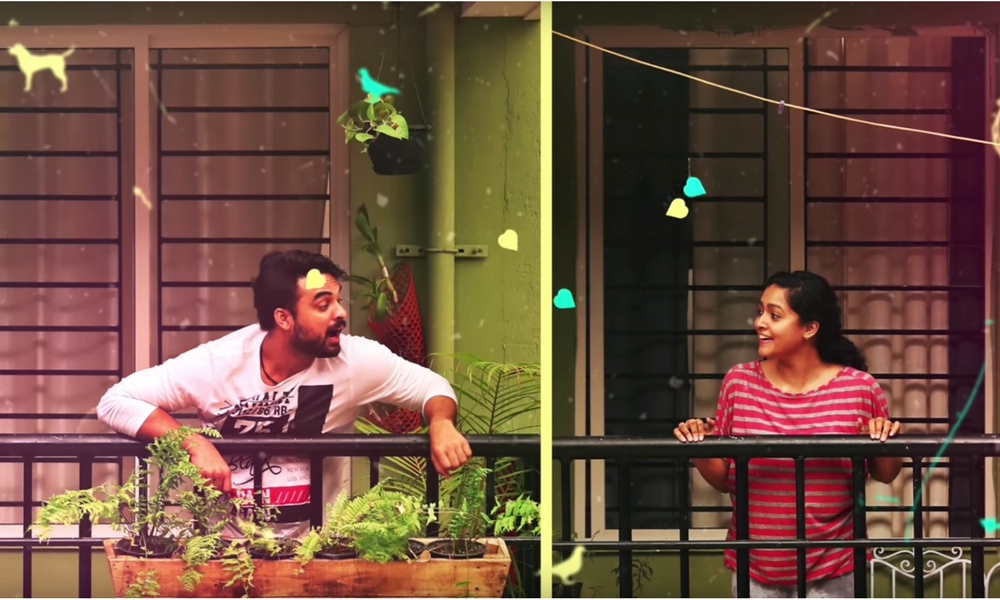 The song talks about the sweet moments when two people entering a relationship. The lyrics show the attraction and appreciation between Tovino Thomas and Sharanya, which grows like a blossoming flower. Romance is the main idea which surrounds the song
Text Credit: Shibul Pavithran 
The film, features Tovino Thomas, and debutant Sharanya in the lead role. Maradona is directed by Vishnu Narayan and is bankrolled by S Vinod Kumar under the banner Mini Studios. The film's story and screenplay have been written by Krishna Moorthy. Its song 'Kaadhale,' crooned by Sruthy Sasidharan is a mellow romantic track written by Vinayak Sasikumar, for  Shyam Sushin's tune. The song has a very romantic feel to it, and quite beautifully describes the fantastic period of getting into a relationship.
The others stars in the film include Chemban Vinod Jose, Leona Lishoy, Tito Wilson, Kichu Tellus and Jins Baskar, with Deepak D Menon handling the camera and Saiju Sreedharan being its editor.
While the title gave rise to speculations that it may be a sports drama centred around football, apparently it is not the case.  Maradona will be an action-packed romantic drama, the film is all about a youngster, played by Tovino, who raises his voice for his people. The movie is expected to hit the theaters by May.
Beyond The Clouds: Revealing Mumbai Like Never Before!
Beyond The Clouds is a movie that runs deep into the social lives of ghettos. It is about how someone in search of making quick money lands into the nasty game of the underworld in Mumbai. This movie explores the noir and sensitive aspects of playing the jackpot. It's a story about love, loss, and realisation
Text Credits: Shibul Pavithran    
Oscar-nominated Iranian filmmaker Majid Majidi, known for social realism in festival favourites such as Children of Heaven and Baran, might have travelled far from home for his latest venture, Beyond the Clouds, but his spirit of storytelling survives the jet lag. The film stars Ishaan Khatter and Malavika Mohanan and was shot extensively in Mumbai, will be released April 20th, across theatres in India.
The film revolves around two siblings, living in the Dhobi Ghat and going about their lives, when suddenly tragedy strikes. From hiding a pack of drugs to a gruesome arrest, leading to the struggle to break free, which seems to be the main crux of the film. After we watched the 2:16 minute trailer, our hearts were forced to feel the emotions of the relationship between Ishaan and Malavika's character, but in the bargain the story seemed to miss our attention. One second watch, it's easier to understand the plot that revolves around the want to make quick money and a boy who gets himself involved with a dangerous drug cartel to earn a quick buck.
It is highly unsubtle and impassioned Mumbai melodrama where Majid takes an unexpected leaf from the Bollywood book in his first step towards Indian cinema.  However, it is inevitable to draw a comparison between the feel of Beyond the Clouds and Slumdog Millionaire.
Source: youtube
Mumbai city also plays a very central character in the movie. Cinematographer Anil Mehta's (Secret Superstar, Lagaan, Veer-Zaara) lens glides, soars and dips through the dingy streets and jungle like structures with adequate majesty and filth, making it look raw and beautiful at the same time. The film pays tribute to this sleepless city, like countless films have done before — Vidhu Vinod Chopra's classic 1989 film on the underworld, Parinda; Mani Ratnam's 1995 inter-faith love story Bombay, Ram Gopal Verma's Satya, and more recently, Anand Gandhi's 2013 debut film, Ship of Theseus. Beyond the Clouds stands to join this impressive list on an equal race.
Also the music is composed by A.R Rahman and has a very entertaining and magnetic feel to it.  The film certainly has many factors that make it a must watch!
Priyanka Chopra and Salman Khan Will Lead The New Movie 'Bharat'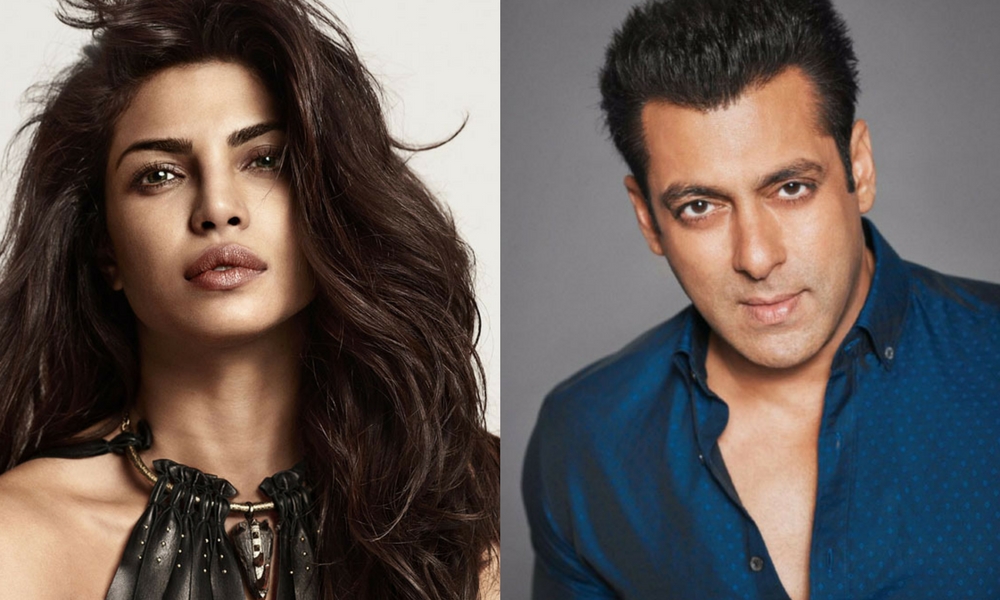 Priyanka Chopra is all set to come back to Bollywood after a long break. The actress will be seen sharing the big screen with Salman Khan for the movie Bharat
Text Credit: Nikhil Wilson
After making her presence felt in Hollywood, Priyanka Chopra is all set to come to Bollywood to reunite with actor Salman Khan for the fourth time for the movie Bharat. Even though the plot is not revealed, it is said that Salman will be seen in more than two looks. It is also revealed that Priyanka's character is one that people should keep an eye on. Her character will be the catalyst to the most crucial turning point in the film, say reports.
The film is directed by Ali Abbas Zafar. Ali has directed two major Bollywood hits Sultan and Tiger Zinda Hai. Priyanka, who has proven her talent in Hollywood, is expected to bring the film to a more of global level. Ali posted a picture showing the project has been launched in his twitter account.
And it begins "Bharat" @BeingSalmanKhan . A journey of a man and a nation together . Eid 2019 pic.twitter.com/nD05ca2FDE

— ali abbas zafar (@aliabbaszafar) April 16, 2018
Fans will be eager to see what the dynamic duo will bring to the table, with the coming together of Priyanka and Salman once again on the big screen. The film is scheduled to hit the theatres in 2019.