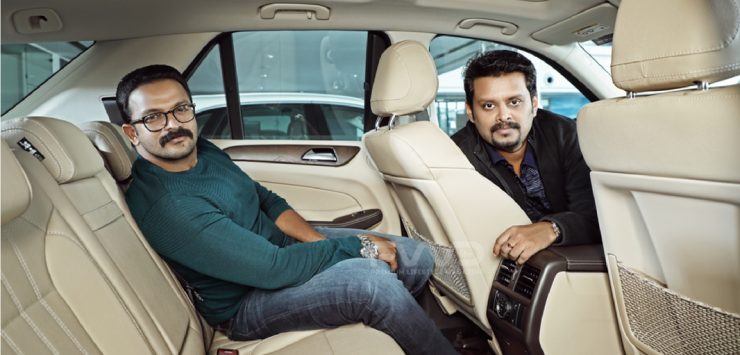 This awesome twosome, Jayasurya and Ranjith Sankar, reunite to make yet another movie, Punyalan Private Limited
Words by Rheanna Mathews   Photographs from Jinson Abraham
No Malayali is unfamiliar with Mollywood's power combination of much loved actor Jayasurya, and Ranjith Sankar, a director who has a number of successful movies on his mantel. Their fourth movie together, Punyalan Private Limited, released this November, as delighted audiences saw the actor revisit the role of Joy Thakolkaaran, from Punyalan Agarbattis.
Conversation with the duo goes as any fan would expect, with Jayasurya being his humorous, yet no nonsense self and Ranjith, with his gravitas, being a perfect foil to the actor. They spoke little about the new movie, believing their work would show for itself when theatres across the land screened it to the public, but were more forthcoming about their creative collaboration, on and off set, and the camaraderie they share with each other in real life.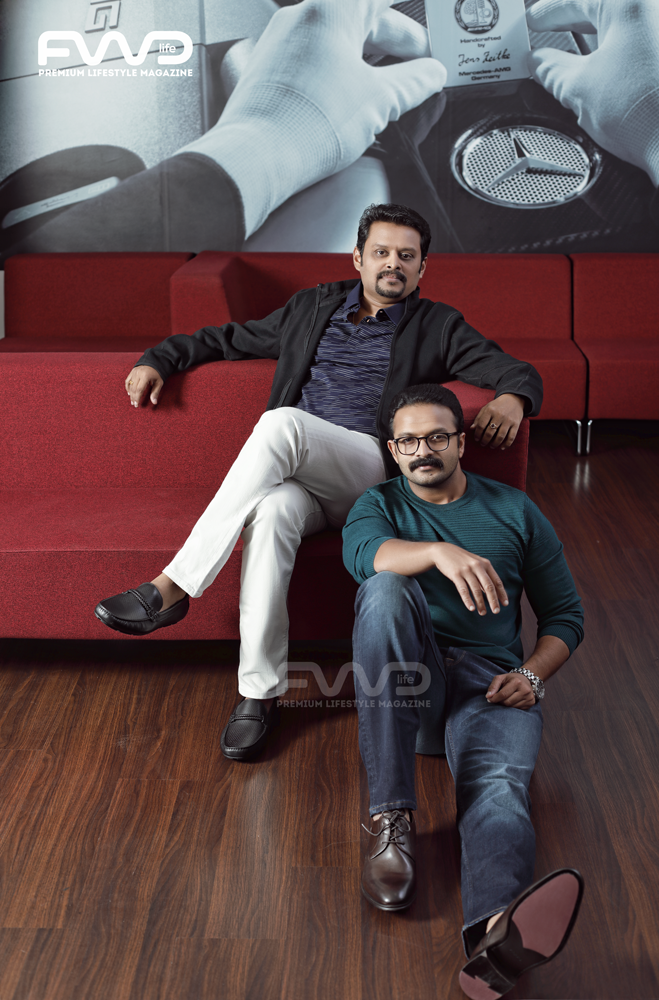 One is offered a true, but brief, glimpse into the relationship that an actor and director build over the years, perhaps offering a formula for what goes as success in the Malayalam film industry.

Find out who is the bigger foodie between the two, and who is more of a gadget geek; how does Ranjith Sankar go about his shooting schedules, and what would Jayasurya have been doing in a parallel universe. Read about all this and more in the November issue of FWD Life magazine, in stands now.
Photographed by Jinson Abraham
Makeup: Kiran Peter
Styling: Namrata George
Costumes: Marks and Spencer
Accessories: Top Grain
Watches: Oris, Swiss Watch Boutique
Shoes: ALDO Shoes – India
Retouch: Jeminighosh S
Location Courtesy: Mercedes-Benz Rajasree Motors, Aluva
Production: FWD Media