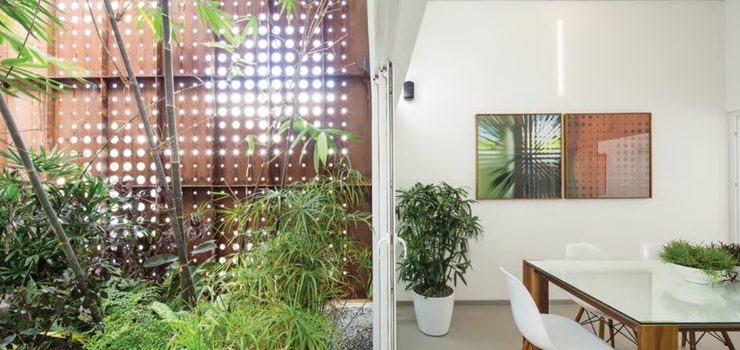 Defining Spaces, Blurring Boundaries
Text: Maria John   Photos: Various Sources
The breathing wall house is a prototype of a narrow plot, uncommon in Kerala, with an extensive long space that can be closed off into smaller, private pockets. The Breathing Wall residence, moreover, has a central atrium on the ground floor with balconies, attached to first floor bedrooms, overlooking it. This is remarkable as an evolution of the traditional nalukettu space into a green courtyard that blurs the boundaries between the external and inner spaces.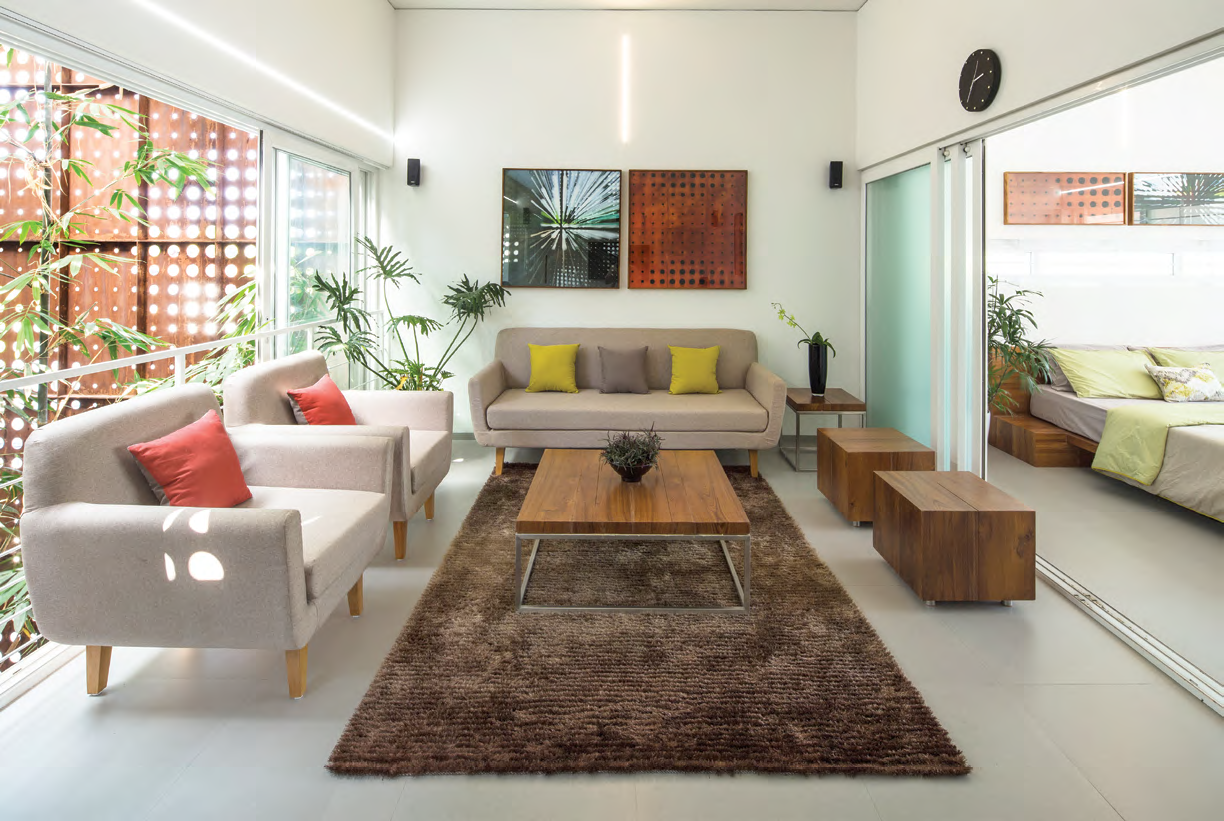 Earlier, we had rigidly defined internal and external spaces, and the in-between spaces like verandas, with clear boundaries that created compartments and ensured privacy. When you look at layouts being churned out by the younger generations of architects in Kerala, you see a large sense of openness. People are opening up, and that is reflected in the designs – kitchens have an open layout, bedrooms are opening up…there is a blurring of boundaries.
Project Brief:
Architect: LIJO.RENY.architects, Thrissur
Location: Thrissur
Site Area: 1819 sq ft
Total Built Up Area: 2200 sq ft
Year of Completion: 2015
Interiors: LIJO.RENY.architects
Landscape: LIJO.RENY.architects
Structural Consultants: Romsey, Keystone Engineers
Photographs from: Praveen Mohandas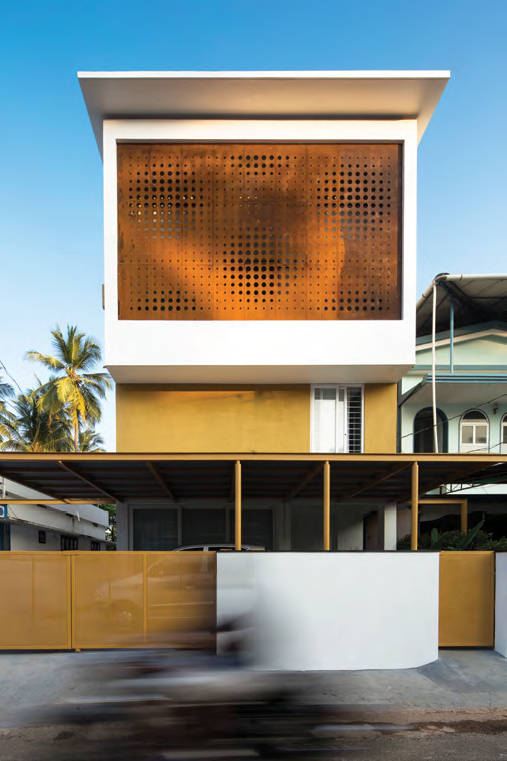 The Team:
Founded in the year 2005, LIJO.RENY.architects is a multiple award winning design studio based in Thrissur, Kerala, by Lijo Jos and Reny Lijo. The works that come out of their small studio have been instrumental in influencing the way architecture is practiced and viewed in the state. Apart from their consistent experimentation with architecture, they are also responsible for several site/space specific art installations. It's their love for art that keeps them inspired and charged to introduce interesting contemporary sensibilities in the architecture they practice. They have won numerous awards for the Breathing Wall Residence, including Monsoon Architecture Award – 2017 WINNER (Excellence in Architecture of the Monsoon Region) and IIA State Award – GOLD LEAF for Excellence in Architecture (Residences) (2015). They were also one of AD50 – The 50 most influential Architects and Interior Designers (2017). Connect with them at www.lijorenyarchitects.com.
Digital Version: https://goo.gl/Bs9vlq