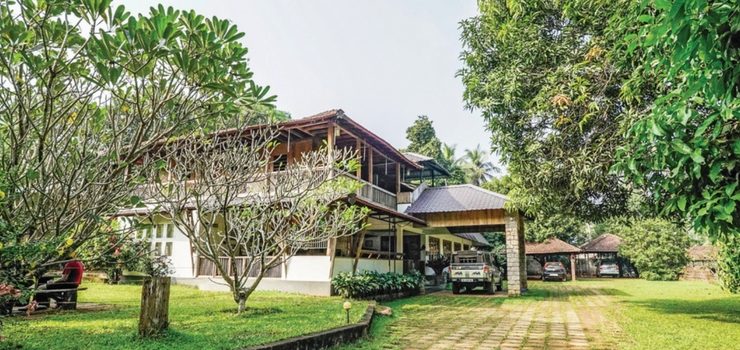 A stay in Teak Town homestay takes one back to one's childhood days, writes Divya Nambiar
Words by: Divya Nambiar   Photographs from: Wandertrails
It was like walking back in time, walking into Teak Town in Nilambur. And to make it complete, I took a train from Bangalore to Calicut, and by road thereafter. The ancestral home is set in a sprawling 6-acre estate of coconut palms and fruit orchards. Sticking true to its roots, plenty of wood is used in the interiors as well as furnishings. With beautifully done up rooms that remind one of home and hosts who treat the guests just as one of their family, Teak Town homestay took me 15 years back in time to some of the happiest memories of my life. Right from the sloping tiled roof to the thick wooden pillars, every effort has been taken to keep the traditional essence of the property intact, whilst ensuring that modern comforts are not compromised on. The home is filled with tiny little nooks where I just curled up with a book and took naps.
I spent many blissful hours walking around in the estate dotted with tall coconut and fruit trees. By virtue of being in one of the most virgin regions of Kerala, as yet untarnished by the ravages of modernisation, the property is an oasis of natural beauty. Nilambur in Malappuram district is known as the 'Land of Teak Plantations'. The place is blessed with natural bounty, rich with forests and wildlife. The dense cover of teak forests makes it one of the largest producers of teak in the country.
Any wonder that JK, the owner of the homestay, named it Teak Town? The home has been in JK's family for over 70 years. And he considers every guest as one of his own; he's throwing open his home to them, after all! A lot of love and effort has gone into refurbishing the house and making it a haven of solitude for those who are looking for that authentic God's Own Country experience.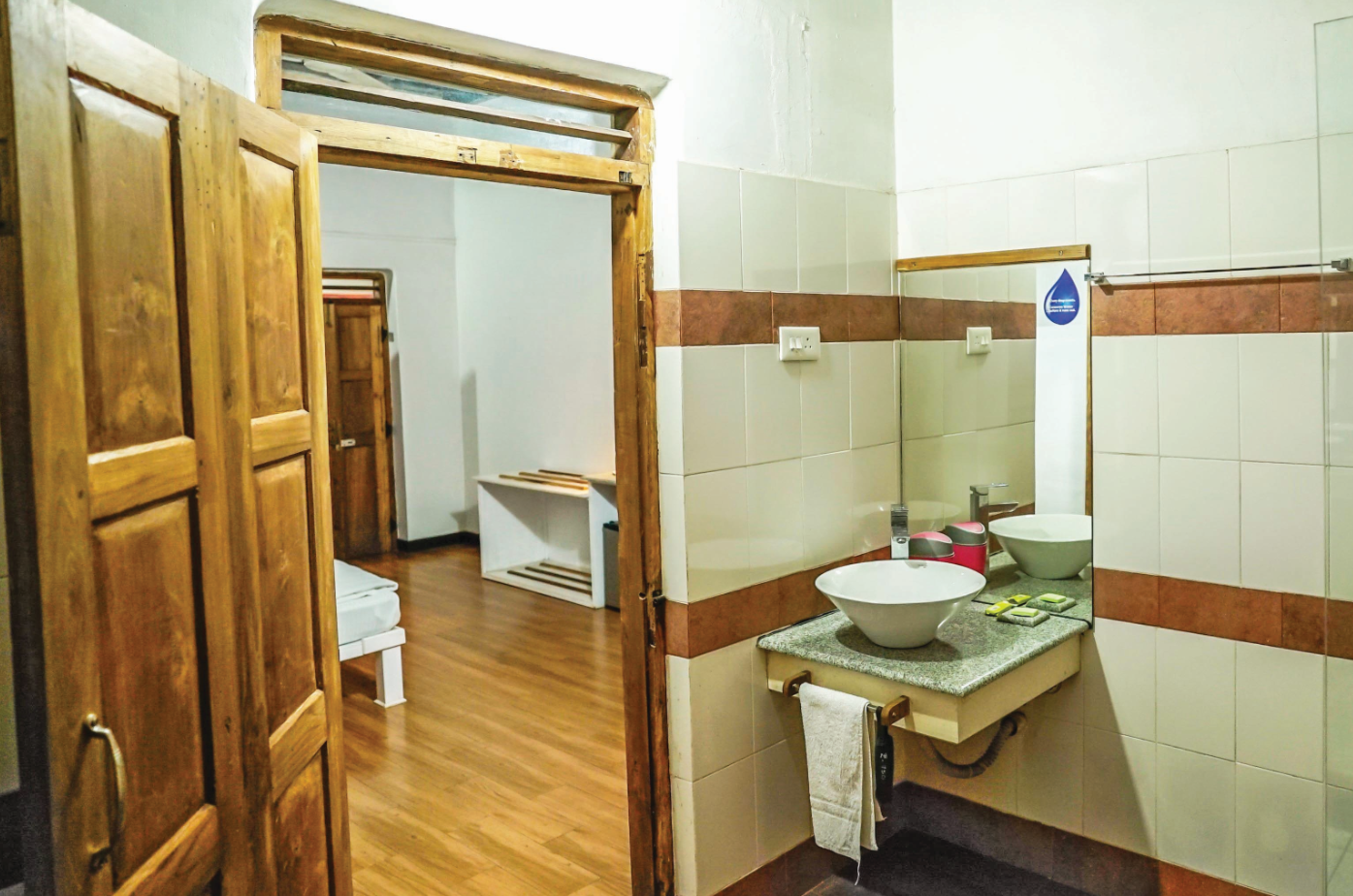 But what made the trip truly exciting was the sprawling off-road track that JK has painstakingly set up in the premises. Being an avid off-roader himself, he has put all the open space to good use by creating a 15-obstacle course track that includes trenches, thickets, slush, hillocks and what not! Not only will it give you the adrenaline fix that you crave for, it will also give you a chance to experience the gorgeous outdoors of Nilambur. There is even an off-roading academy within the property, if you fancy a longish adventure. I was a little rattled at the end of it, but boy was it thrilling!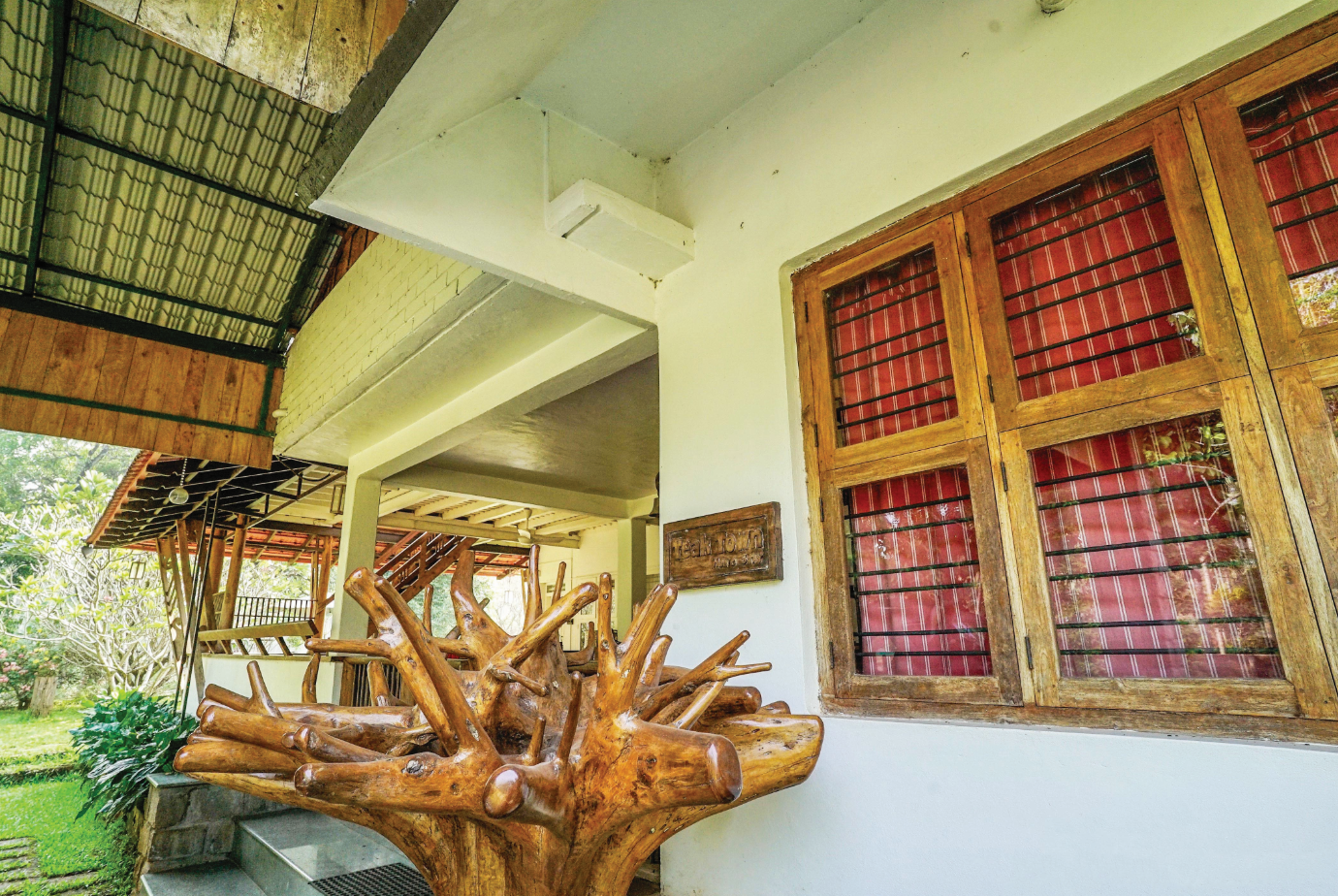 All that adventure gave me quite an appetite. Breakfast, lunch and dinner was a spread of authentic Malabar dishes like chicken varutharachathu, pulisserry, spicy fried fish, puttu kadla, appam stew, etc. If you aren't familiar with a Malayali's idea of showering love, let me warn you – they don't take no for an answer. As soon as they see an empty plate, they will pile more food onto it, despite your not-so-vehement opposition. Just when I was recovering from the afternoon's food-induced coma, there came the snack that every Malayali is proud of – pazham pori – golden fried fritters of sweet ripe bananas, accompanied by a cup of tea.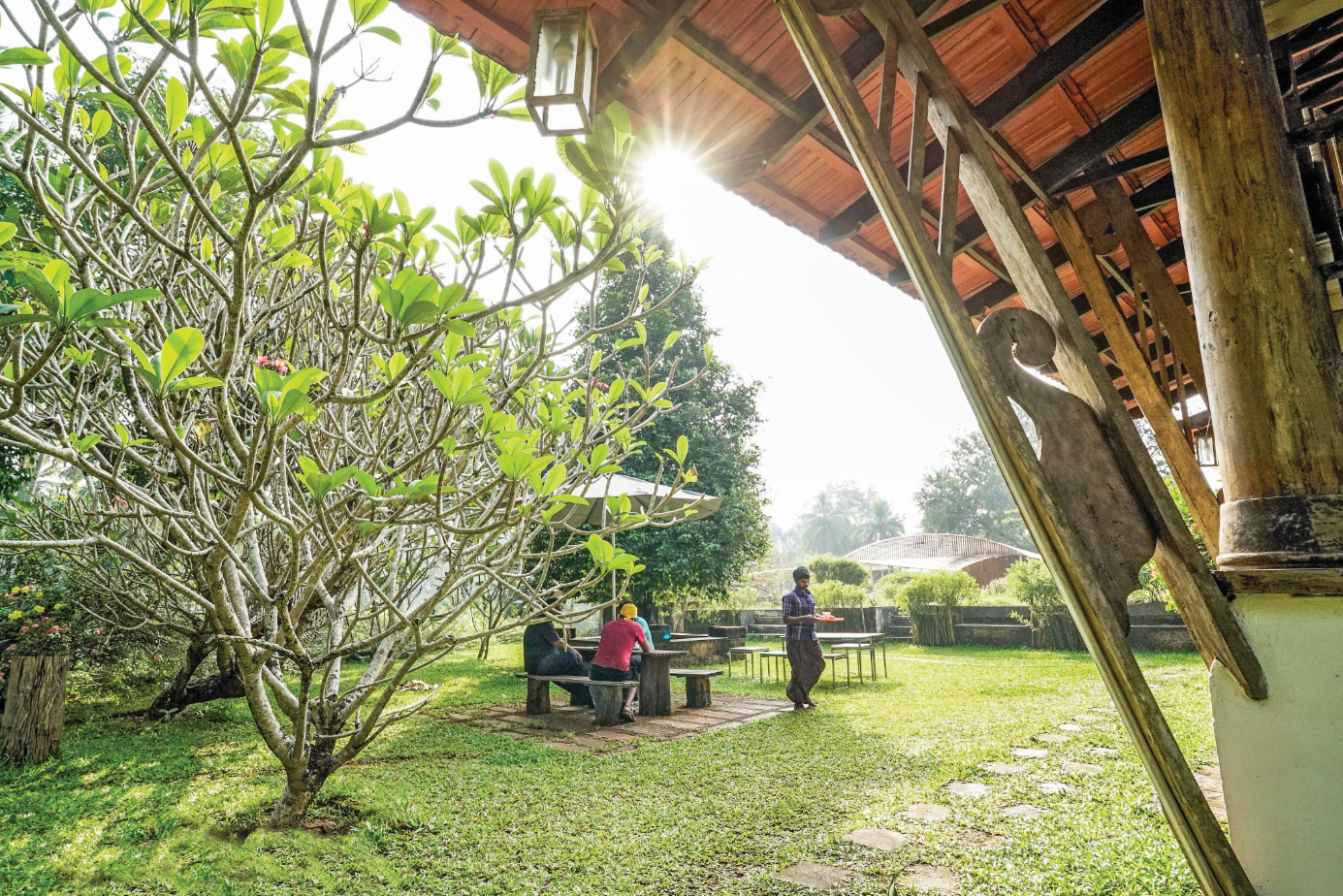 The homestay is located a stone's throw away from the world's first Teak Museum. If you are a plant and tree-nerd, go crazy. I also got to check out Conolly's Plot, the oldest and most renowned teak plantation in the world. Evening time had me being all touristy and floating around in the Chaliyar river on a boat ride. Chaliyar happens to be the fourth longest river in Kerala.
By the time I was ready to head back from Nilambur, I felt just like I used to when my summer vacations were coming to an end – happy, content, pampered, stuffed, and already a little homesick. If only I could turn back time!
Contact Wandertrails at: https://www.wandertrails.com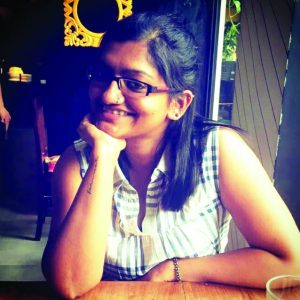 Author profile:
A Grammar Nazi for as long as she can remember, Divya Nambiar is a Content Editor with Wandertrails who has finally found a job where she can correct other people's English AND get paid to do it. When she is not busy getting exasperated at English faux-pas and bad jokes, you might find her browsing through irctc.co.in and wandertrails.com to book tickets and plan her next getaway.