Take some tips from the world's happiest man about happiness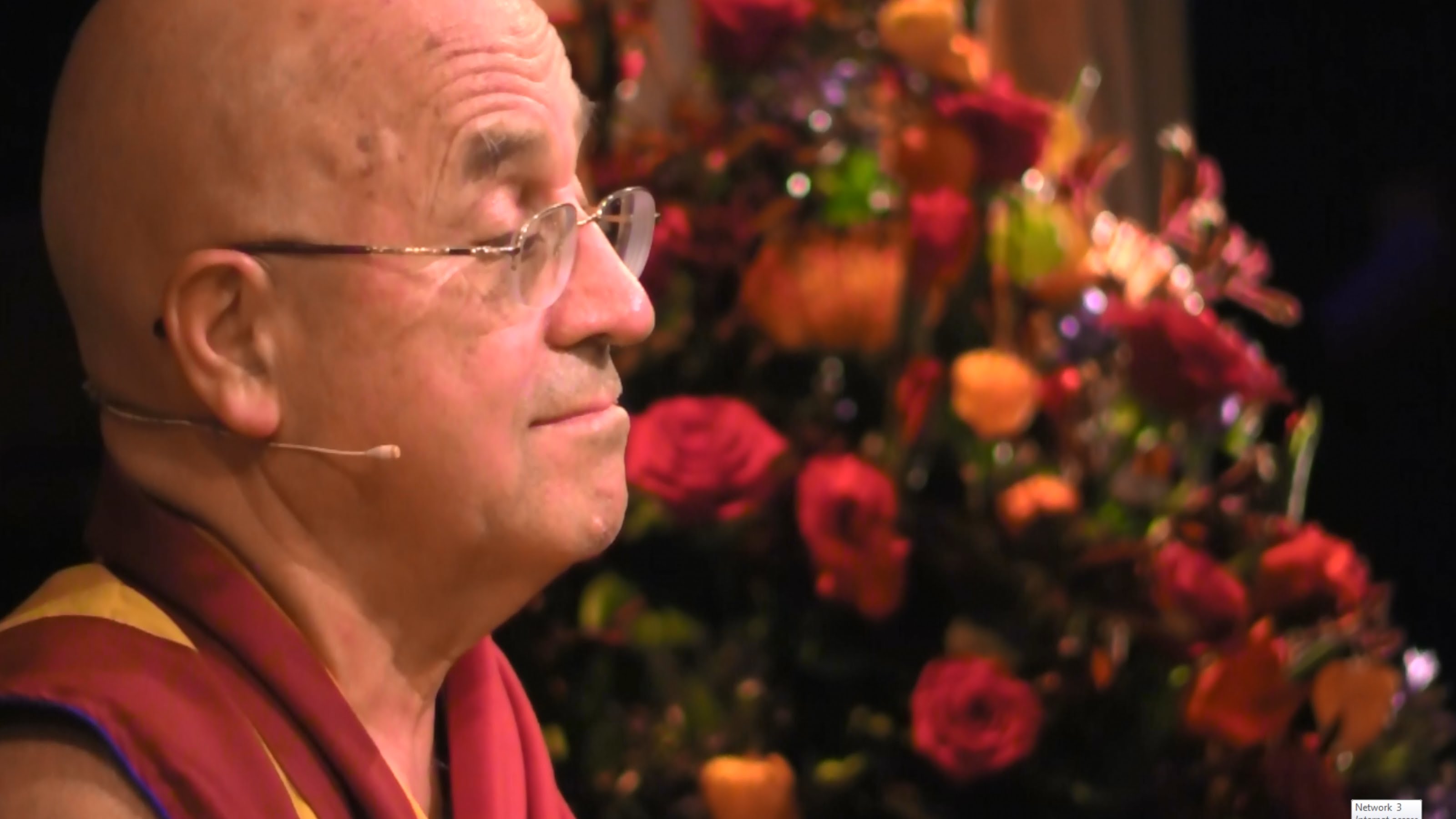 Learn the art of being happy and how it takes only 15 minutes of your time, from Matthieu Ricard
Text Credit: Shibul Pavithran 
Matthieu Ricard, a 71-year-old Tibetan Buddhist monk, has been hailed as the 'world's happiest man' by scientists. Born in France, he grew up in an intellectual atmosphere – his father was a renowned philosopher and his mother a painter. Ricard went on to earn a Ph.D degree in molecular genetics, but left it all to become a monk in the Himalayas. And has been practicing meditation everyday from the age of 20.
He participated in a 12-year-long brain study that was conducted by Richard Davidson, a neuroscientist from the University of Wisconsin. The study's focus was on the positive effects of meditation and compassion on the brain, and it was found that when Ricard meditated, his brain felt exceptionally light.
Take out 15 minutes from the day, sit down alone, and think happy thoughts. Yes, it's as simple as that. Just train your mind to not think of sad or negative thoughts during this time. Consciously, focus on positive thoughts. It might be difficult in the beginning but gradually you can train your mind as you want. Nobody is an expert, when they start.. all good things take time.
This sounds oh-so-simple that we just might be tempted to dismiss it as one of these preachy mantras we all hear often but don't have the time and patience to. Our mind is so preoccupied with a zillion things that we may find it easy to order a pizza but wouldn't find 15 minutes for ourselves, so that we can be happy. After running on routines for sometime, our mind becomes fearful of experimentation. That's the cause and culture of conditioning that we suffer from. Note: It is a self made condition.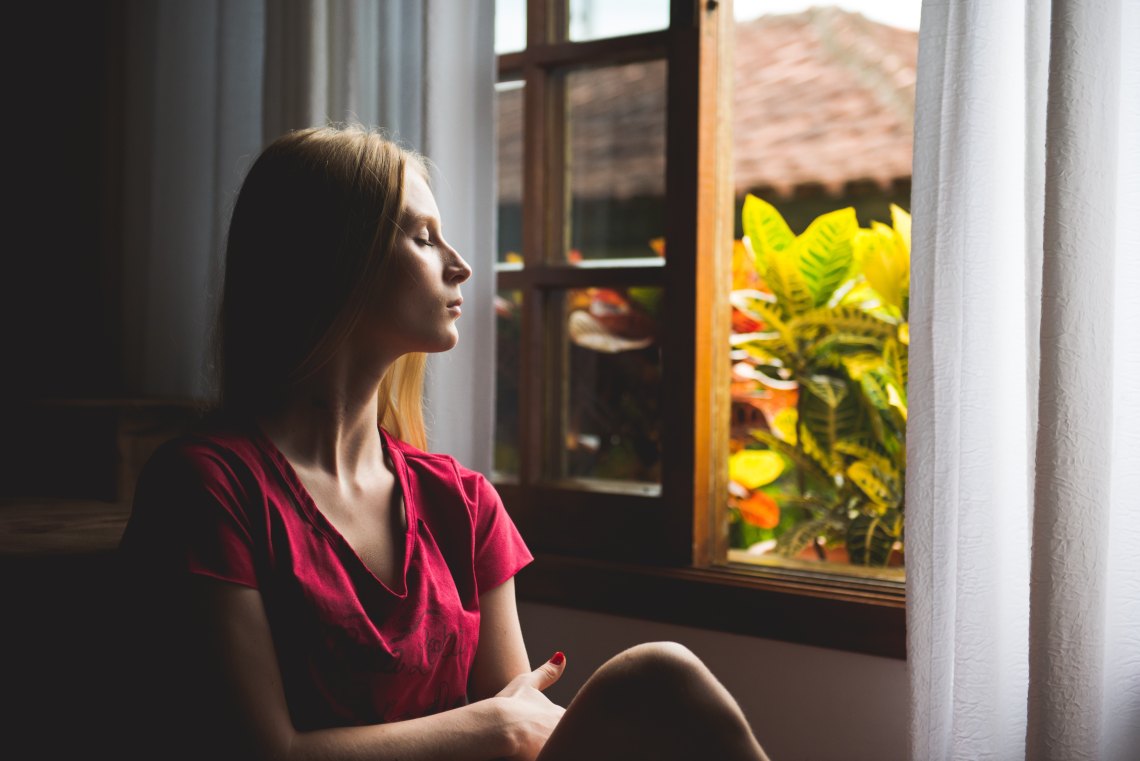 Training the mind is a very easy task, if you really try 
The human mind is a wonderful organ. It has limitless potential and is much stronger than we think it to be. It is possible to train it to do anything, even be happy. Matthieu says, "With mental training, we can always bring our level of happiness to a different level It's like running. If I train, I might run a marathon. I might not become an Olympic champion, but there is a huge difference between training and not training. So why should that not apply to the mind?… There is a view that benevolence, attention, emotional balance and resilience are skills that can be trained. So if you put them all together, you could say that happiness is a skill that can be trained."
Have a look at what Matthieu had to say when asked about happiness…
What could have been the reasons for Sridevi's death?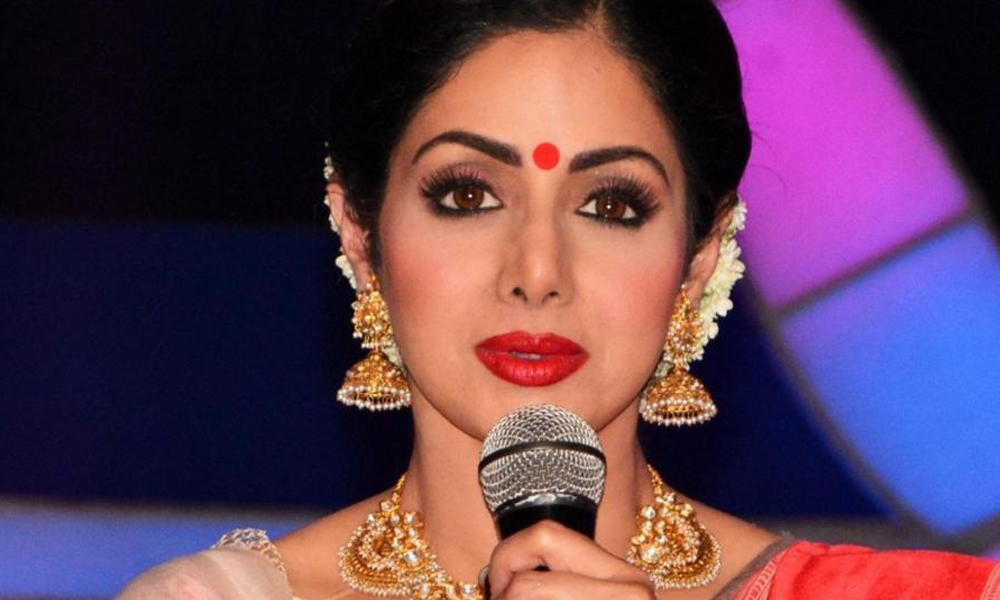 The filmy standards, social norms and the need to look perfect may sometimes prove to be hazardous in its nature. Maybe Sridevi was a victim?
Text Credits: Shibul Pavithran 
According to the media reports, Sridevi died due to cardiac arrest or heart attack. But what made the celebrity suddenly feel weak in her health condition, when last week she was seen dancing in her nephew's wedding in Dubai,  where she looked quite happy. But there is something very fishy about it, how can a healthy adult accidentally drown in a bathtub( according to the recent forensic report submitted)?? And how does a bathtub drown someone, it's not Atlantic ocean, or is it? Or is it yet another controversial/mysterious death in B-town( Jiah Khan and Divya Bharti, to name a few). It is said that she was brought to the hospital, in a dead state. Another crazy thing to imagine (or coincidental) would be that 'Jayalalitha' was born on the same date that Sridevi Died, and Jayalalitha also had a very mysterious death in a hospital, which remained unsolved, till it was forgotten. And let's not forget it's Dubai, which is 100 multiplied by Bombay in all aspects of charm and power(with unlimited immunity). Let's not complicate things further, and we don't want to get politically right or wrong. It's not our forte..
The legacy and character of Sridevi will never be forgotten, she has done fierce feminist roles, highly expressive and critically acclaimed performances in most of her films which will be cherished by the upcoming generations as well.    She was the undisputed queen of charm, had remarkable comic timing, excellent body language and had the best expressions in Bollywood, with possibly no competition to her style. She created the position for women in the film industry, where for the first time they got importance for their character in the movies, she was the only actress in Bollywood who was paid higher than her male counterparts. She created a revolution for women in the film industry by ruling the big screen at a time when the cinema was dominated by the aggressive male roles. There could be many reasons and culprits for her sudden death, let's try and understand them all..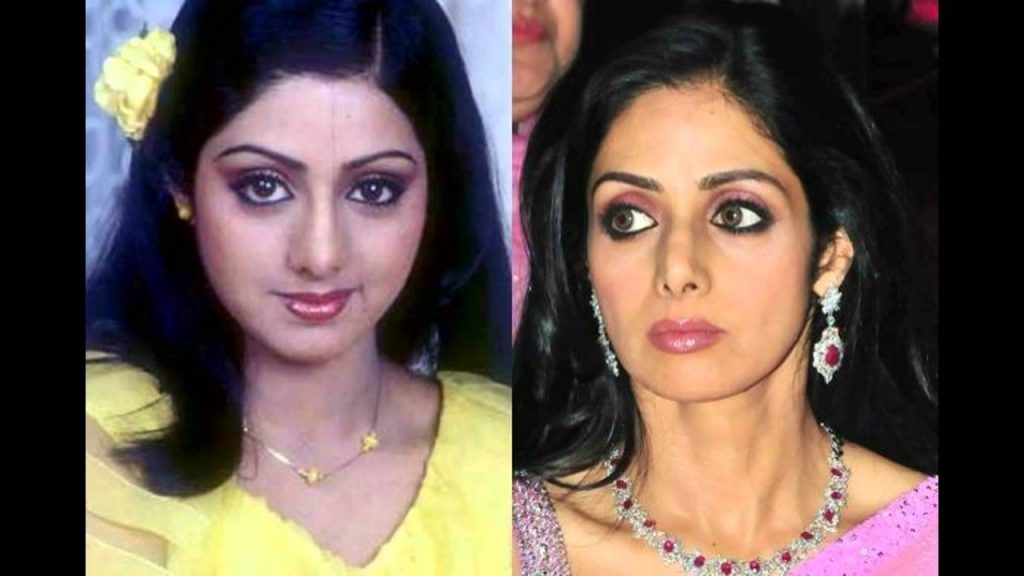 Sridevi underwent laser skin surgery, silicon breast correction, botox, face lifts, body tucks & several facial corrections. She may have looked young, but the question remains is that.. did she put her body through more than what it can handle. There have been reports which say that she was heavily into 'botox' to maintain her health and looks. It's like saying that did she took the Michael Jackson's road to look all perfect. It's ironic that Sridevi, who is hailed as the first female superstar of Bollywood, was subjected to sharp criticism about her appearance throughout her career, and now even after her death. Starting her career as a child artist, she was under public scrutiny for a long time. Earlier, it was alleged that she also underwent skin lightening treatment as the change of skin tone was "visible".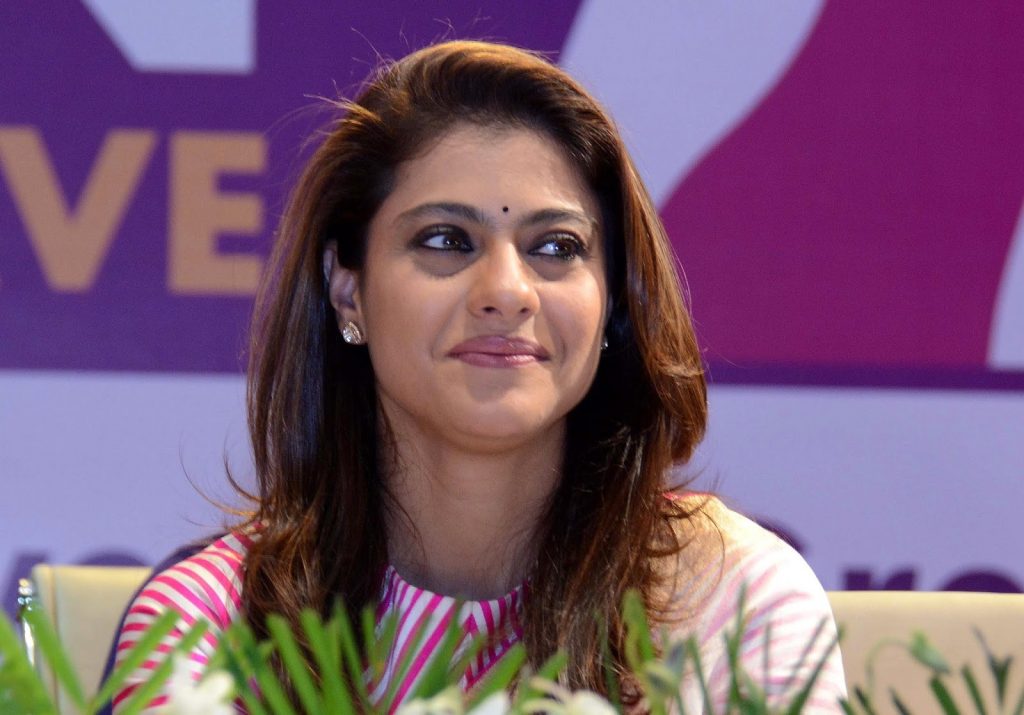 There are no possibilities in the Indian movies for a Meryl Streep; India is not a country for old women. India wants women on screens who can be lusted for and can be used for commercials; like selling Lux or Fair and Lovely. They will be fantasized and followed but not respected. Even after they bear children, actresses like Aishwarya Rai, Kareena Kapoor, and Kajol must quickly return to their earlier forms to be accepted in reel life. But, do they have a choice? Can they get roles of the kind an older male star gets? Would the average Indian audience, consisting both men and women, appreciate a movie with an elderly actress in a lead role, much like an Amitabh Bachchan? We know the answer.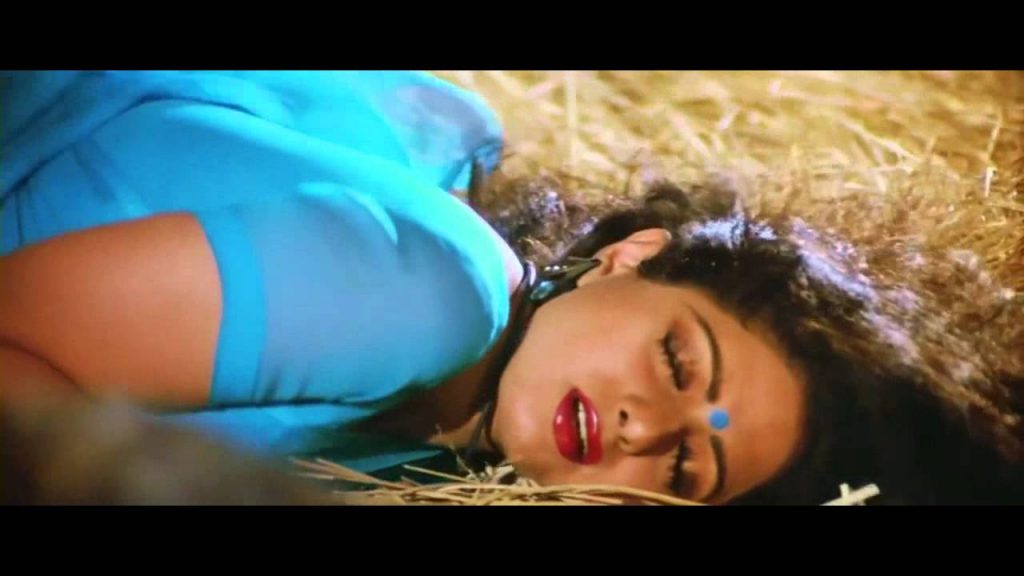 PR industry plays a major role in actors image and promotes the movies through media. Every righteous movie star, director, writer etc, gets away claiming to have made an empowering movie for women. At the same time, they are unapologetic about the movies they had made, acted in, written or produced that may have contradicted their stance( they would have demeaned women). The aggressive promotion of such movies allows the slow poison at a cost of actors image or character. Generations of boys grew up thinking women are to be routinely stalked, harassed and molested, and established rape as a legitimate weapon. The PR strives to prove that only those movies that cater to the lecherous lumpen among the Indian men are successful. It would appear that such Indian men only want to see Katrina Kaif's midriff; that was their goal and sole purpose of life. They don't want better movies.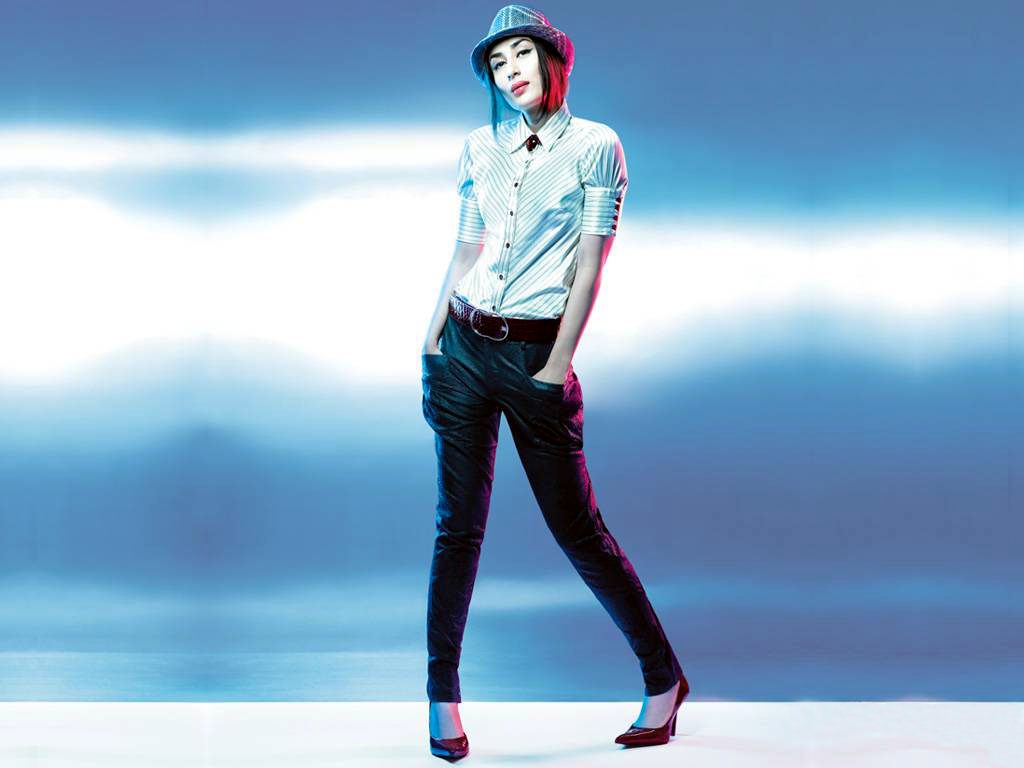 The fashion industry is also a big cause of the actions taken by the actors. Women, like men, should be free to wear what they want and look the way they want. But when a woman's look is dictated by the requirements of male approval, especially for commercial reasons, there is a huge problem with that. An air hostess, who wears a short skirt to work, has to follow rules set for her on the job. But she has been placed there to entertain a certain type of Indian male passenger, not difficult to picture, who would travel that airline again and again only for the air hostesses.
Fashion has become an easy tag to justify the misrepresentation of women through narratives of choice. But preferences must be necessarily independent to be authentic. Further, the fashion sizes into which a woman must fit, impose a form that is unhealthy and unnatural
While this debate is raging in the rest of the world, in India, the fashion designers act as if it was a nation of teenage girls, desperate to get into their size-zero dresses. The celebration of choice cannot happen in India because the choice is tightly knit with the male endorsement. Indian fashion, dominated by men, exemplifies this condition.
In the end, however, we are all to blame. A famous Indian poet's stature is enhanced when he pens a provocative item number that reduces a woman to a cheap, sexual fantasy. The director makes better money if the heroine of the movie is called 'sizzling'. Respected publications sell because of cleavages, brands sell by showing women in the kitchen, or washing clothes. Men don't care and women don't protest in India (and even if they do, they are highly discredited and intimidated). With Sridevi's death, yet another woman will fade away, only to be remembered that she was once, charming and beautiful.
Alcohol is good for your health and long life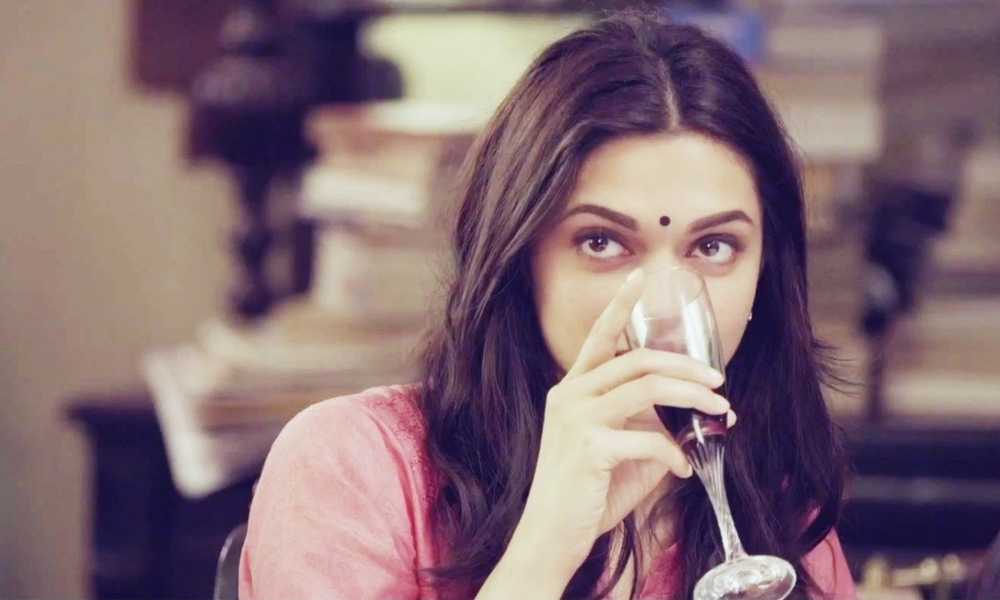 If it is consumed in moderation, Alcohol may help you live longer
Text Credit: Shibul Pavithran 
'Drinking alcohol is injurious to health', is the very popular statutory warning seen almost 'everywhere'. But let's change it a bit and say drinking excess amounts of alcohol is injurious to health. Drinking for some may be out of mere addiction and for some its just due to a casual event or occasion happening. If there's one thing that tends to blur the line between friend and foe, it's alcohol. One glass of wine or beer can easily be morph into two to three and so on.  Instead of drinking like crazy on weekends, let's try drinking in less often so we don't have to face any problems … it's like changing your favourite song from 'Saturday Night' ( Whigfield) to 'Staying Alive' (Bee Gees). Yes, let's try working the sober way out with some fun.    
Drinking about two glasses of wine or beer a day was linked to an 18% drop in a person's risk of early death—an even stronger effect than the life-preserving practice of exercise The results came from the 90+ Study, a research project out of the University of California Irvine's Institute for Memory Impairments and Neurological Disorders that examines the habits of people who live to at least 90.
Though the study has not yet been published in a scientific journal, it triggered a spate of booze-praising headlines. But can alcohol actually help you live longer? Researchers have gone back and forth on that question for years. Here's what the research really says about alcohol and health.
Alcohol linked with longevity
The new study isn't the first to link alcohol with a long life, suggests of people with mild Alzheimer's, for example, found that moderate drinkers were less likely to die during the study's follow-up period than teetotalers. A large study also found that light and moderate drinkers were less likely to die from cardiovascular disease than those who never sipped. Red wine, in particular, is often singled out for its anti-aging benefits, usually because of a compound called resveratrol — though that explanation may be over-simplified, and more research is needed.
Beverages themselves are giving longevity benefits, or if the health effects come from other lifestyle factors common among moderate drinkers, such as a strong social network. Plus, most research focuses specifically on moderate drinking, which is typically defined as no more than a drink a day for women or two drinks a day for men. Research has generally not found health benefits for people with heavier drinking habits — and, in fact, a recent report says that alcohol abuse is causing a decline in US  life expectancy.
Alcohol may or may not be good for your heart
The relationship between alcohol and cardiovascular health is perhaps the most debatable of all. Quite a few studies have linked moderate drinking with better heart health, but some researchers have questioned these findings based on something called the abstainer bias: the idea that many non-drinkers teetotal because they have other health issues, or because they're recovering from addiction. Including these folks in studies could skew the data to make people who don't drink look unfairly unhealthy, and to falsely equate booze with health benefits.
A large study suggests, however, was designed to eliminate the possibility of abstainer bias. It still found that moderate drinking may protect against heart attacks, strokes, chest pain and fatal heart disease.
Alcohol may contribute to weight gain
It's easy to forget, but alcoholic beverages are often quite high in calories. Regularly imbibing, then, can sneakily contribute to weight gain and obesity. Those can come with their own set of health problems, ranging from heart disease to type 2 diabetes.
The bottom line
There's still a lot of scientists don't know about drinking, but the research clearly suggests that moderation is key. While it's smart to cut back if your drinking veers into bingeing territory, there's likely no reason to stop drinking if you do so in small amounts — just as you probably shouldn't feel compelled to start sipping if you don't already. The healthiest game plan: Stick to drinking in moderation (one drink a day for women, two drinks for men) and avoiding binge drinking. And know yourself, adds Moore. Before popping bottles, consider your family health history, what—or how many—drinks it takes to trigger bad behavior, and whether or not you're on any meds that may have less-than-stellar alcohol interactions. And last but not the least, keep your body hydrated (drink lots of water).
Cheers! 🍷
Become virgin again at Rs. 2000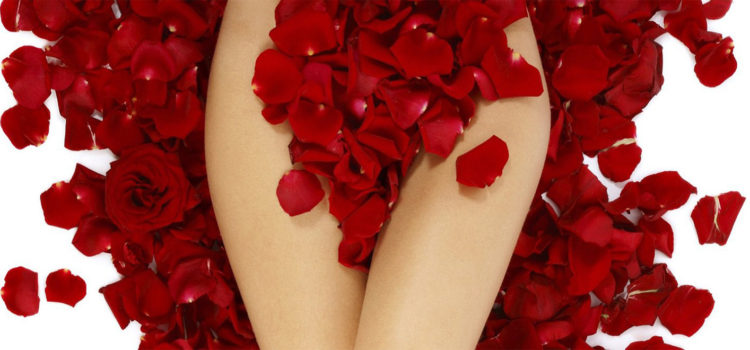 You can now restore your virginity with this miraculous product!
Soon after waking from sleep Deepak thoroughly examined the bedsheets.
"Oh, I'm lucky! Even if we were in a relationship for these long three years, it isn't wrong to check whether she was a virgin or not. After all her virginity is my right."
Many of us may argue that all these things won't happen in these days. But that's not the truth. In this 21st era, where we have the pride and prejudice, that we have become so much developed and that we have conquered the universe, there are some notions that haven't changed yet. One among that is virginity. Virginity is a term limited to women. A lion portion of people still believes in the concept of virginity. About 95% of men still want to marry a virgin bride. And if you ask whether its wrong to demand a virgin bride, it's not.It's not at all (until you are one). But the question is how can one test the virginity of a woman? There are many methods, which are pseudo-scientific, which many prefer to do. But what is the exact standard of evaluation for these things?
What is Virginity?
Virginity in women is often referred to the presence of hymen, a thin and delicate membrane, partially covering the cervix. The hymen is believed to be ruptured usually during sexual intercourse.
But in certain circumstances like heavy cycling, horse riding or participating in a game which needs much physical strength, or during the insertion of a tampon, the hymen could break. Some women are even born without a hymen. There are many surgical methods to restore hymen. Now comes the less heard thing!
You can actually buy an artificial hymen!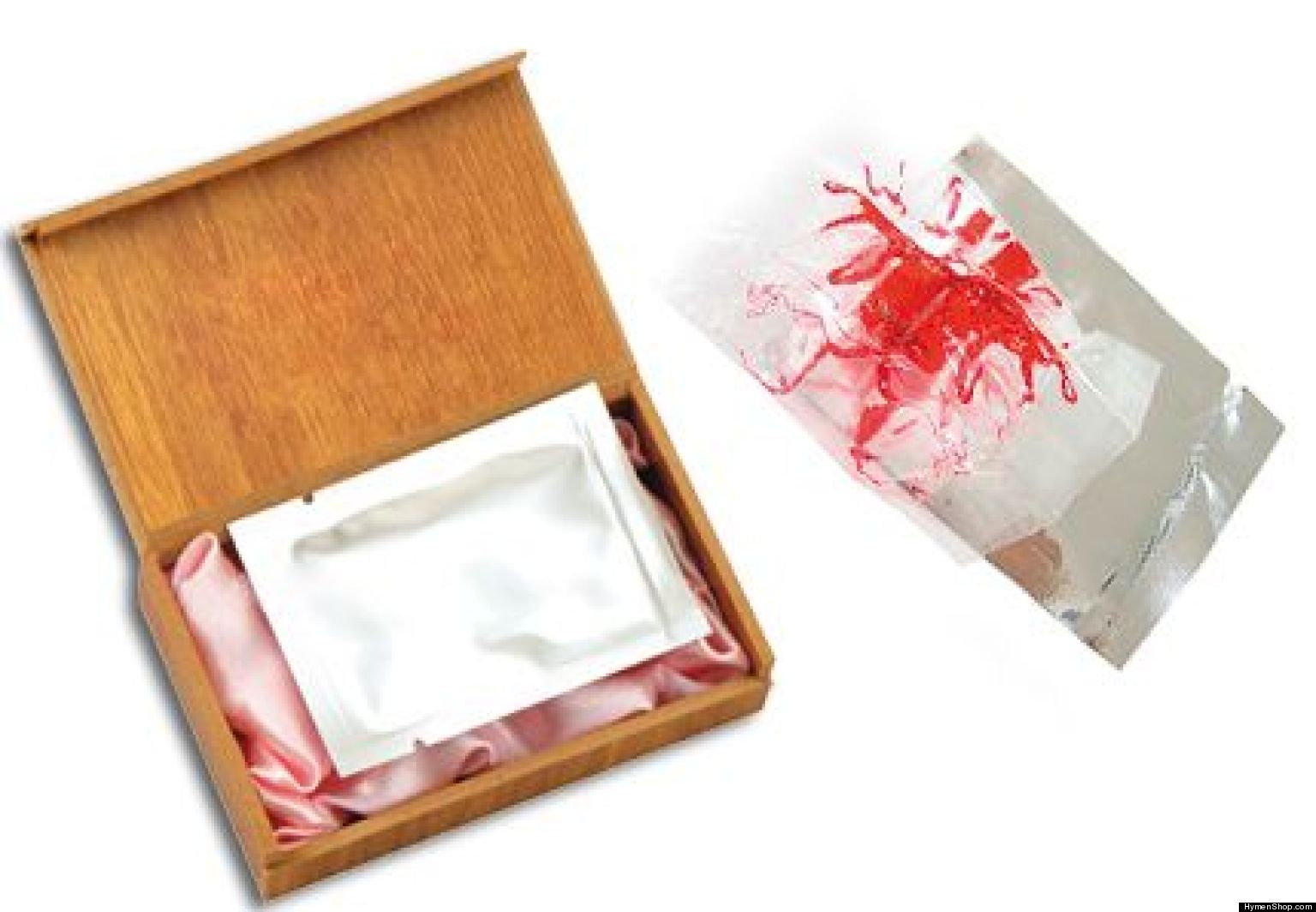 If you are willing to spend Rs. 2000, you will get the whole Artificial Virginity Kit at home. It is available online at some websites. The way to use it is detailed on the cover. A pack consists of 2 artificial hymens. One for trial and the other for that special purpose.
How to use and how it works?
The product can be inserted in the vaginal tract 10 minutes prior to intercourse without anybody's help, so that vagina will start to bleed during penetration. Artificial hymen is a synthetic material which is non-toxic and no-allergic and has no side effects. And if said according to the advertisement of the product, " The only thing you need to do is to moan at the right time". And you will bleed write amount, not less nor more but the right amount.
The question which actually strikes is, why did a product like this emerge? Was it because no one cares about virginity?
Text: Silpa Rajan