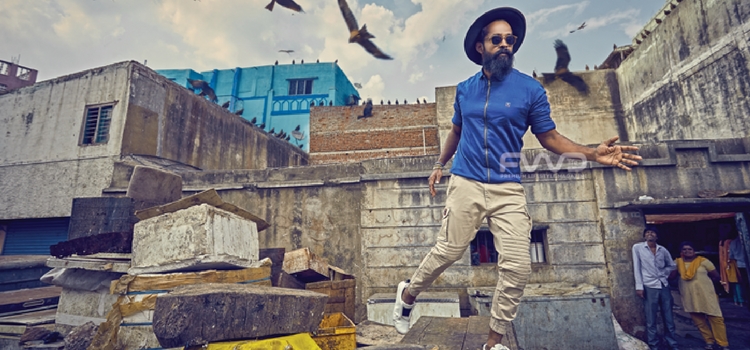 Transcending beyond the runways and the spotlights, fashion and photography take to the streets and find their place amidst grimy back alleys and bustling marketplaces
Text: Susmitha Suresh    Photos: FWD Media
Fashion, Photography & the Streets. Staying sharp in casuals that are stylish and upbeat is no easy deal. Maybe that's why most fashion shoots happen behind close doors, and on runways where the glamor is reflected off of the models with spotlights and camera techniques. Transcending beyond that, Kochi born celebrity photographer Sanoj Kumar shot a series on the theme 'Step Up To Fashion' with Shani Shaki as the model. With over 17 years in the field, his choice of the backdrop for the shoot was not specifically tailor made for the shots. They were grimy back alleys and bustling marketplaces, all bright with life but seemingly devoid of the glamor of fashion. The streets gave you the freedom to break out of stigma, the team explored it in fashion that defined the wearer no matter where they were.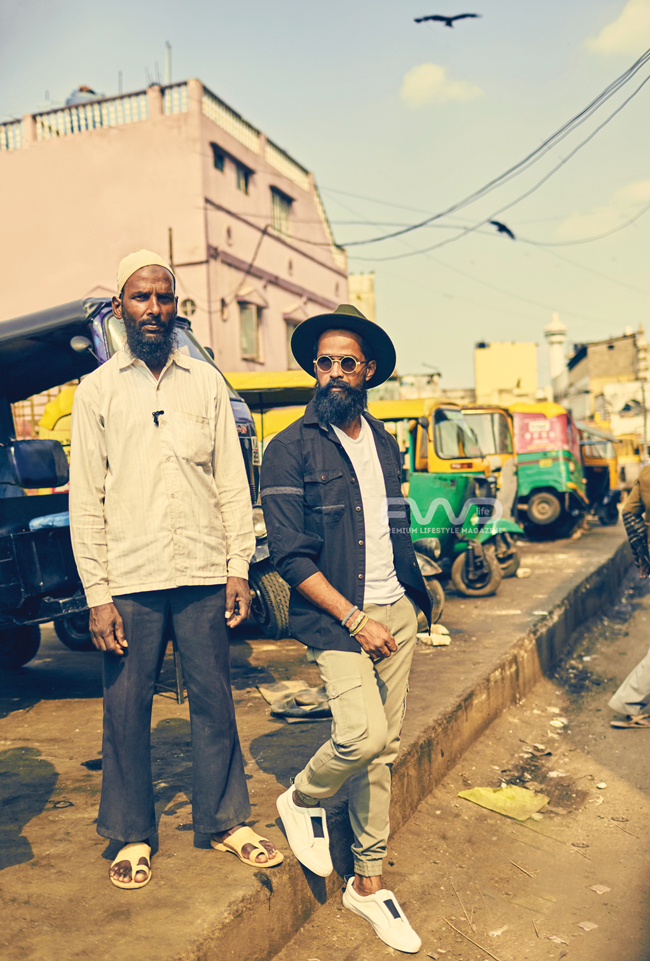 Step off the pavement in white loafers that attracts all eyes. The streets are never too grimy for a splash of white.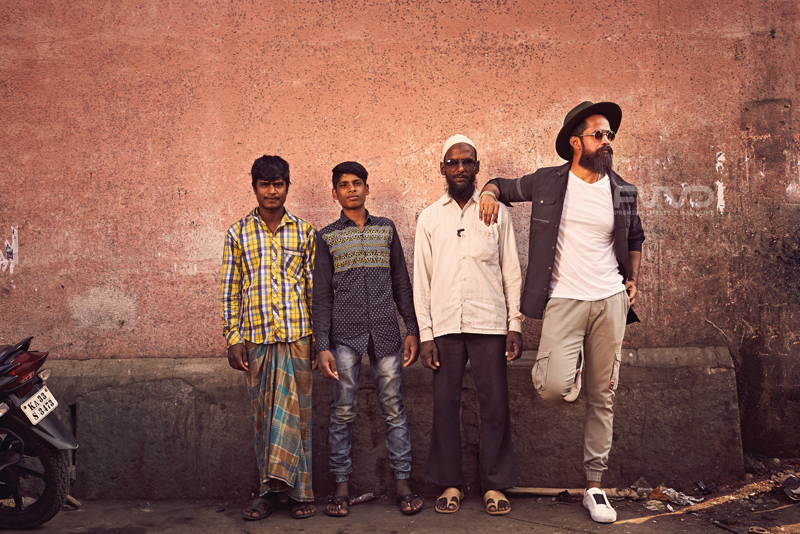 With his leg up against the wall casually striking a pose of ease, the model stands out against the blant brown backdrop in his trendy simplistic attire.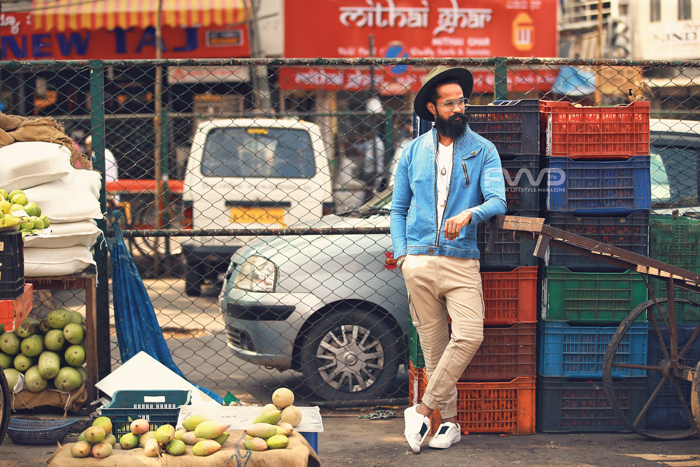 When everyday gets a little too monotonous, why not spice it up by adding a denim jacket to your style.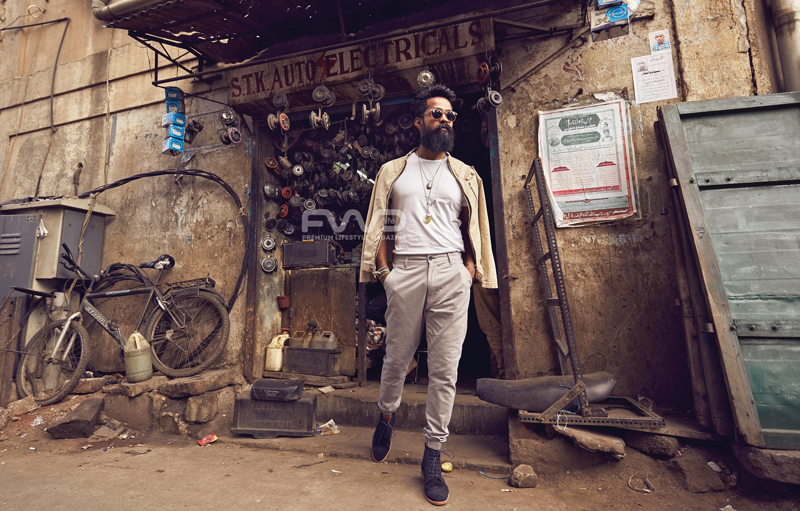 The walls may be faded, there might be rust all around, yet style always makes it presence known.
Your style defines you, mark your presence in denim and light coloured casuals. Wear a pair of shades for that extra dash of oomph.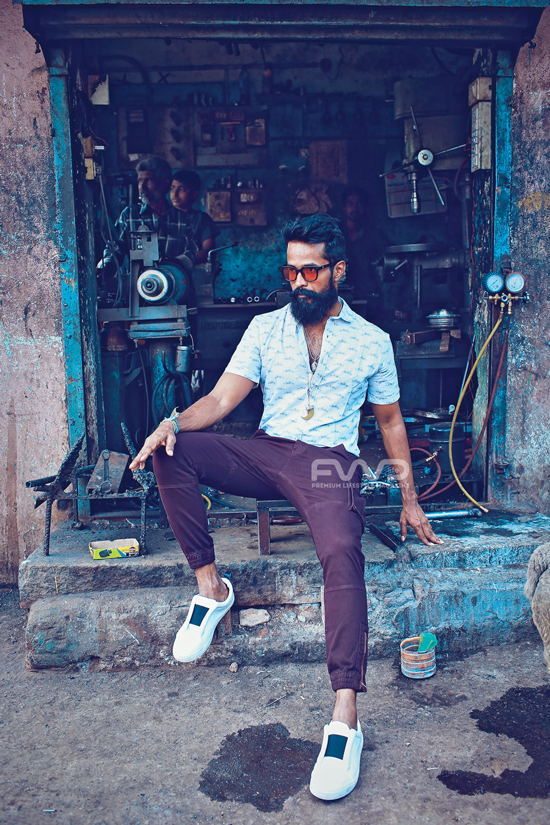 Amidst iron, oil and rust, the white loafers and the printed shirt mark a contrast. Fashion and photography can bring out glamour even in grimy, gritty, raw backdrops.
The costumes for the shoot from True Life was styled by Jackie. The model, Shani Shaki, being a photographer himself, knew how to pull off each look, even against the unusual backdrops he had to shoot in. An altogether multi talented personality, he recently ventured out into a new business called Dos Caminos Picture Company, a production house along with Director Vinay Govind. His style, and ease of carrying off the garments combined with the skilled photographers careful and artistic shots gave life to an array of photographs that are eye catchy and undeniably trendy.
Digital version : https://goo.gl/HGTOLN
The Expensive Lungi-Skirt !
Why would you buy a lungi at 5000?
Text Credit: Silpa Rajan
'Those girls, they are bold. They had the guts to wear that lungi and shirt for Onam. I think lungi must be a part of our wardrobe too! ', I still remember the praises my friend made when a group of girls from a college in Kerala slayed the campus in the Premam style lungi on their Onam celebration. But then I had no idea that her words would actually come true.
Lungi is again in news for some new reasons.  Lungi, a South East Asian attire worn by men has made its way to Bollywood through Shah Rukh Khan's Chennai Express. The Lungi dance has shaken the B-Town. Fashion always takes it shape from vibrant customs, culture, and lifestyle. The inspirations they receive always influence the way they design each piece of thread on their work. Lungi has traveled so far from parts of South East Asia to Zara, the world's largest fashion retailer. Zara has always come with unique trends that no other fashion tycoon could claim.
Zara is one of the largest fashion companies in the world. But this time Zara caught the attention of all fashion bloggers for some strange reasons. Zara introduced a skirt for Rs.4990. Why should be a skirt worth Rs.4990 in news? People are willing to spend crores on the brand.  The reason is,  Zara introduced a new skirt, which exactly resembles a lungi and the cost is 4990INR.
The lungi-skirt is actually categorized as a western wear. It comes in green-brown which is described by Zara as 'mink-colored garment'. It is described as a 'check mini skirt' with 'draped detail in the front'. It has the traditional black checks of a lungi. The only visible difference is that it is draped in a particular way but still has the slit in front. However, social media has gone mad on Zara and the garment is humiliated for possibly reasonable reasons. Why should you buy a Mink colored garment for almost 5K when you could actually buy a lungi at 150INR!
Dain Yoon- The woman who creates illusion!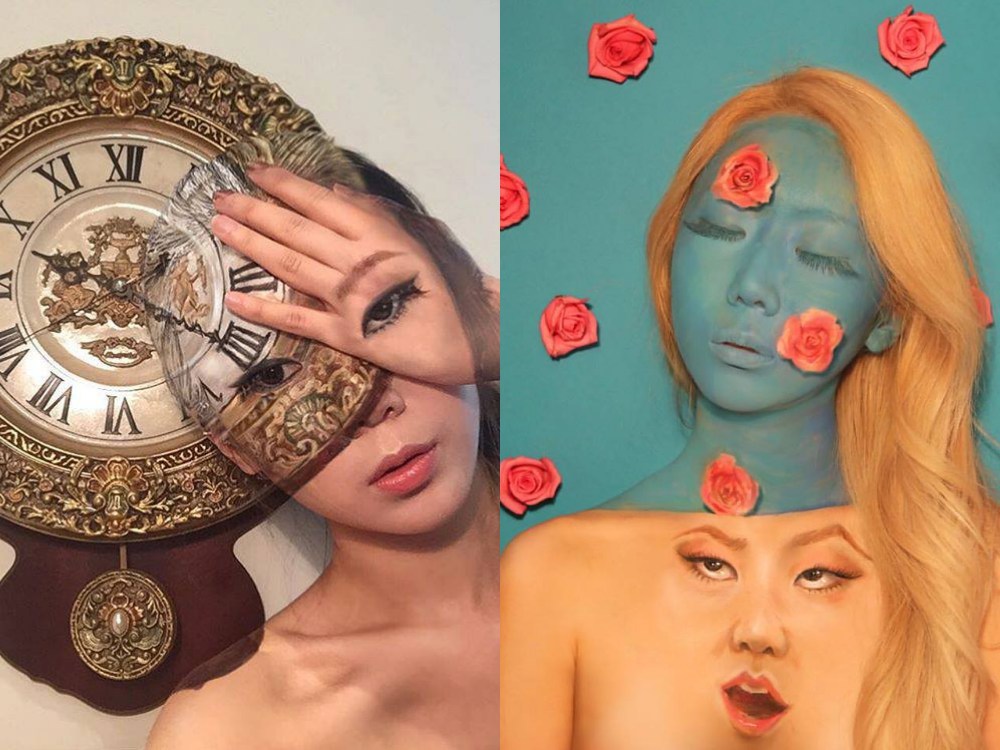 The unique and weird makeup you would see in your entire life is from Dain Yoon
Text Credit : Silpa Rajan
"People live in illusions. They see everything in their own subjective way", Dain thought. Then why should I flow with the current? The question that rose in Dain's mind paved the way for her to become the unique makeup artist on earth.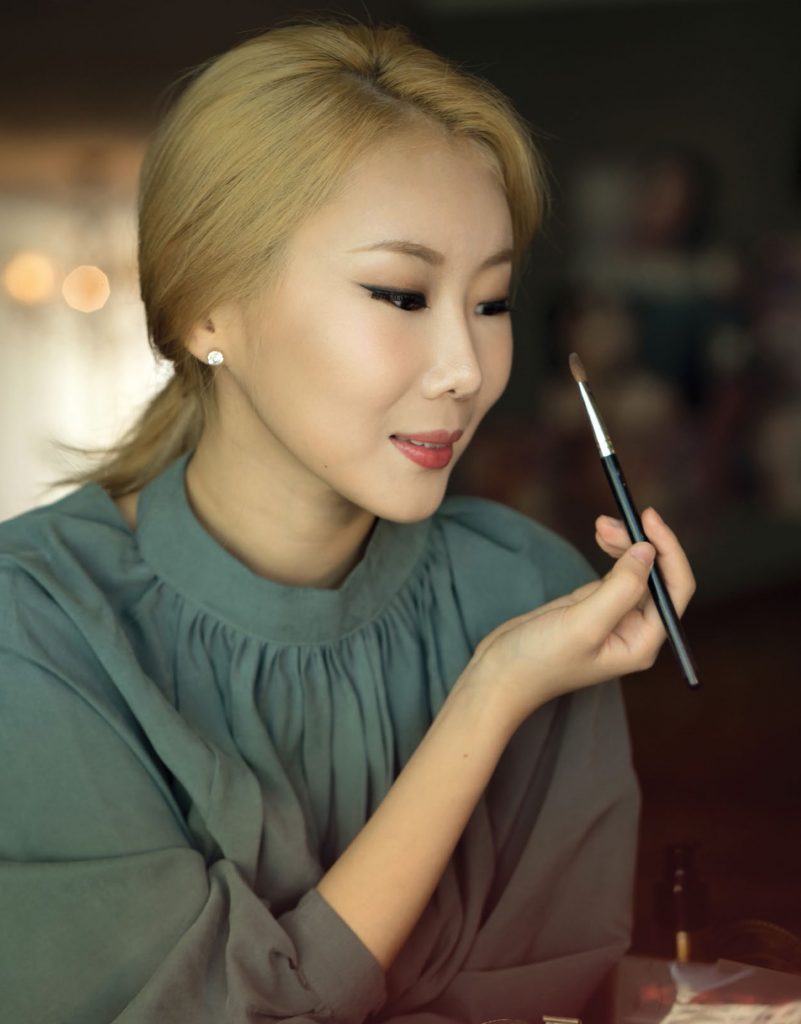 Dain Yoon is a 24-year-old makeup artist from Seoul, South Korea, who creates illusions of eyes, lips, and face that can make anyone gazing on it dizzy or freaked out. Dain Yoon is possibly the unique makeup artist you could ever meet.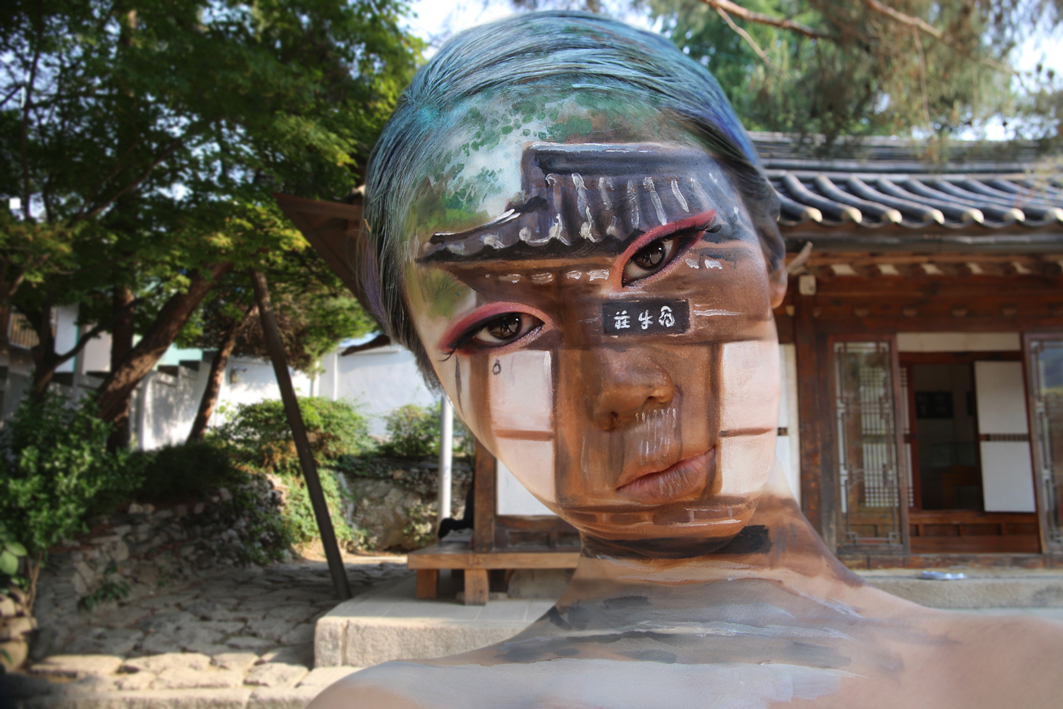 Artists give life to their ideas on some canvas. Whether it is a poet, picture, photograph or any art form, there should be a canvas. Dain Yoon only uses her body as a canvas. She had a great liking for painting since childhood, which helped her to join Yewon Arts Secondary, the most prestigious one in South Korea.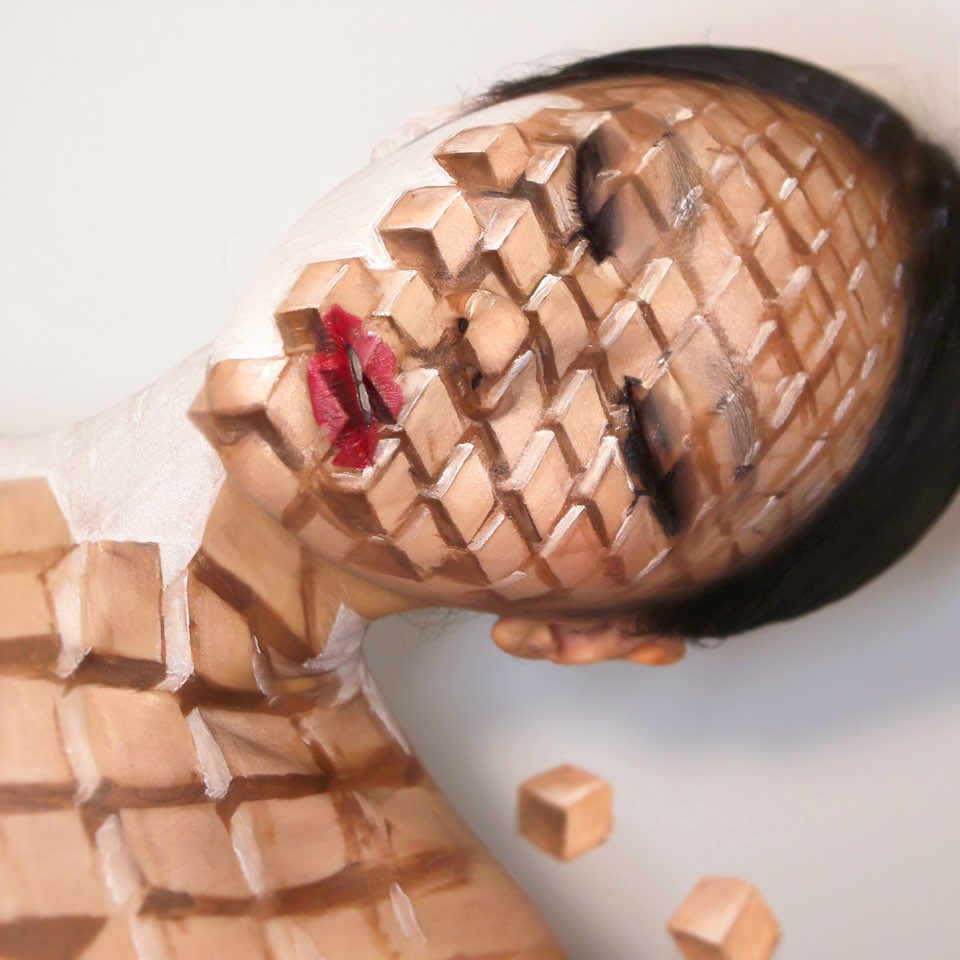 She spends hours on each work. Her illusion art makes people confused and appears like photoshopped. Her work makes us think whether its real or not. To clearly express a person's diversity and diversity, one has to portray sensations arising from the impressions of people. This exploration made her focus on 'Illusion art'.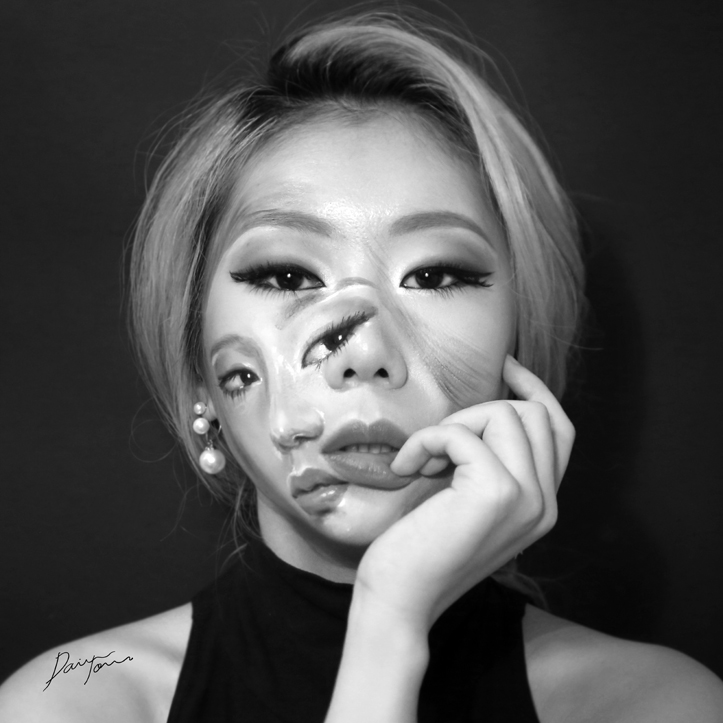 The complexity of human life inspires her for her artworks. Her Instagram account designdain, is flooded with her works. She has a personal site, Dain Yoon where she posts all her artworks and videos. The previous year she was featured at THE ELLEN SHOW, which made her really popular.
Best Fashion and Beauty trends for 2018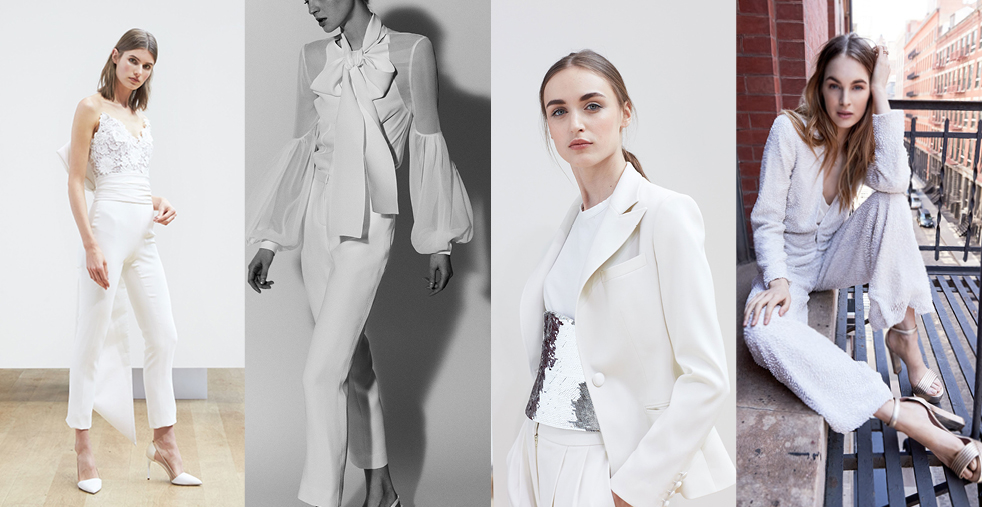 Here is your guide to stay updated on Fashion and Beauty trends for 2018.
2018 is going to be a year of unique Fashion and Beauty trends. With a lot of new fashion coming up in 2018, we will be renewing the old fashion too.
Earrings
2018 is going to be the year of oversized earrings and it will be bigger and better.
Embroidered footwear
Old school Denim is back
Hairstyle
Lip color for 2018
Large layers