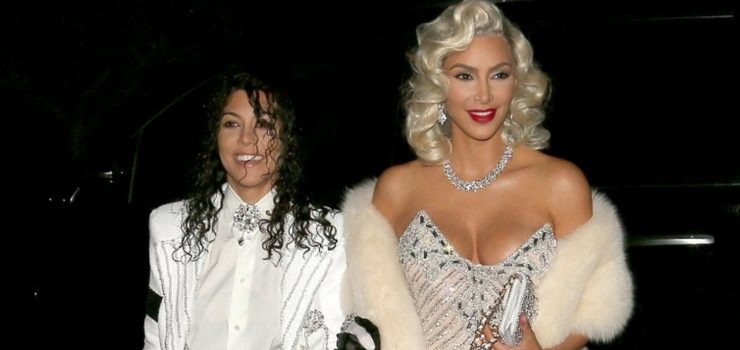 Here's all the inspiration you need for your Halloween costume
It's Halloween and while the ghosts and ghouls haunt the streets and the zombies rise up from their graves it is imperative that you get your costume just right. Bring us the fake blood and the face paint. Irrespective of what age you are, dressing up on Halloween is something we can all enjoy. Whether it's a simple Clark Kent get up (complete with formals and nerdy spectacles) that you can sport to the office tomorrow or the full-blown costume to scare the living hell out of your friends and family that takes you three hours to put together after watching a dozen youtube makeup tutorials. Here are a few pictures that help inspire your 2017 Halloween look, and we've got something for everyone!
For the Little Monsters!
How about a little Maleficent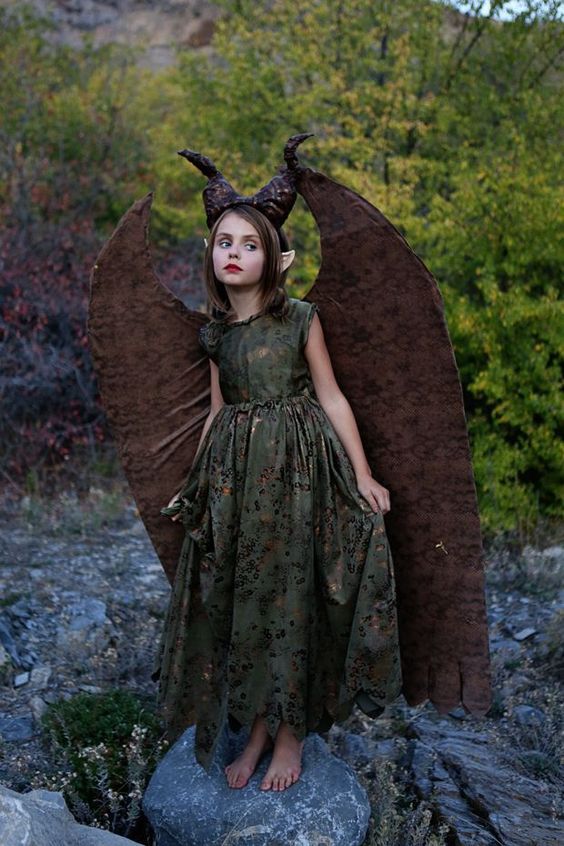 Image Source 
And if you're really in a mood to scare a few neighbours here's this year's most popular monster, Pennywise from the movie IT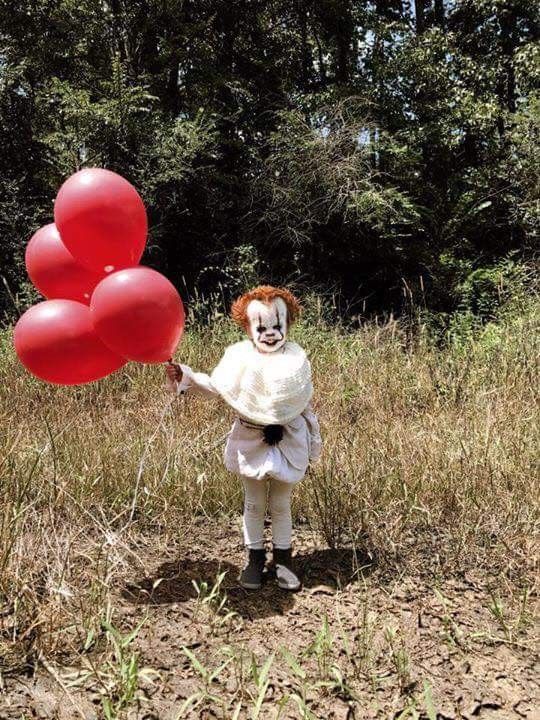 Image Source
But our favourite pick has got to be this little Cruella De'vil and her little puppy from 101 Dalmations.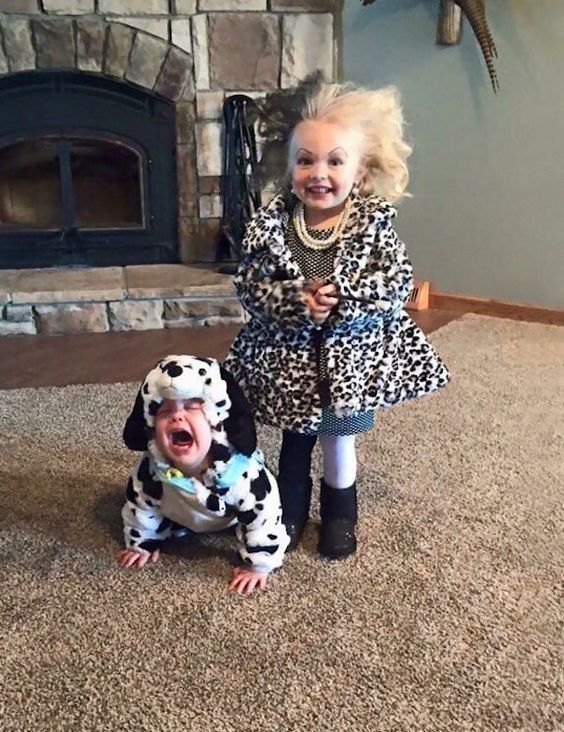 Image Source 
If your little one isn't into the whole scary look then here's a more simple look to put together. Here's one of primatologist, Jane Goodall – the world's leading authority on chimpanzees.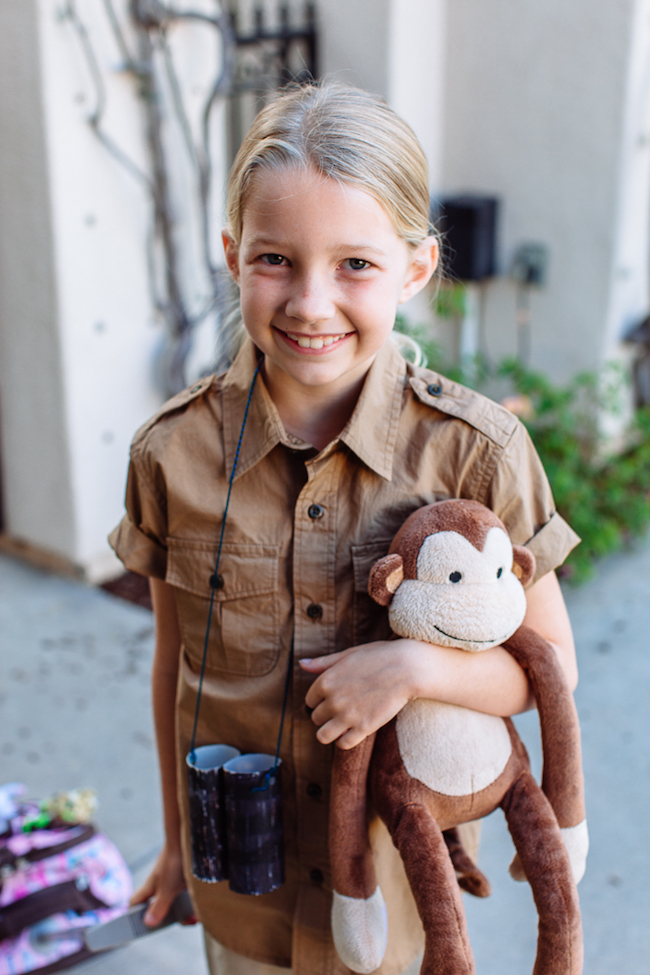 Image Source 
While most teenagers would opt to dress us as princesses and fairies and a couple dozen versions of Harley Quinn from 'Suicide Squad', here are a few 'non-cliche' ideas:
How about a little South American inspiration with this costume that's a very beautiful yet chilling mix of Frida Kahlo meets Dia de Los Muertos (day of the dead) pair it with an all black dress for the perfect look.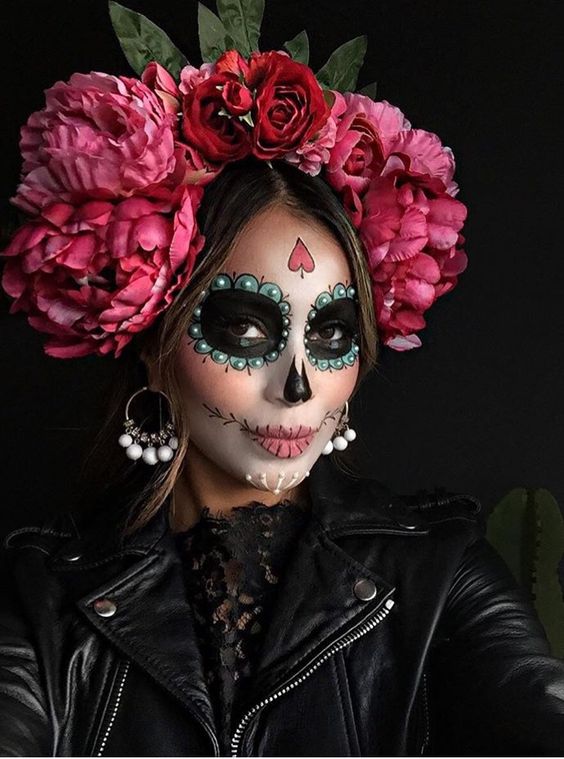 Image Source
Or this amazing Moana cosplay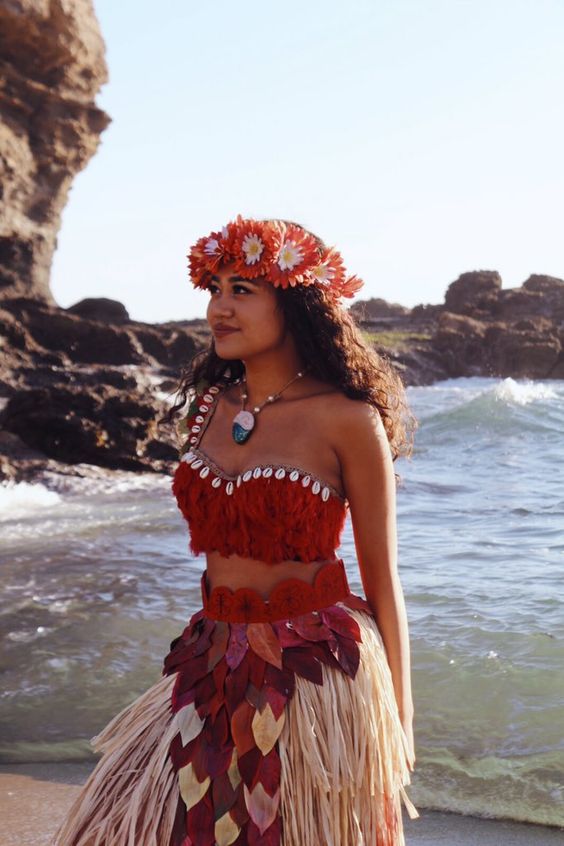 Image Source
How about a very steam-punk inspired 'Mad Max' costume to stand out in a crowd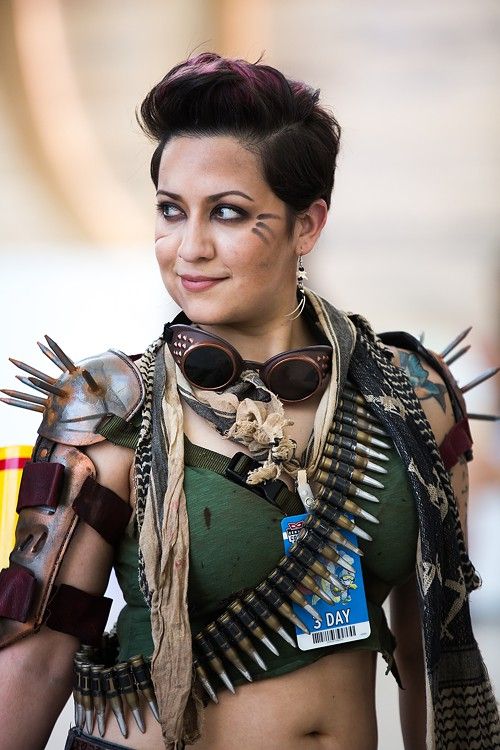 Image Source
Or gang up with your posse and dress up like the 'Mean Girls' – that look never gets old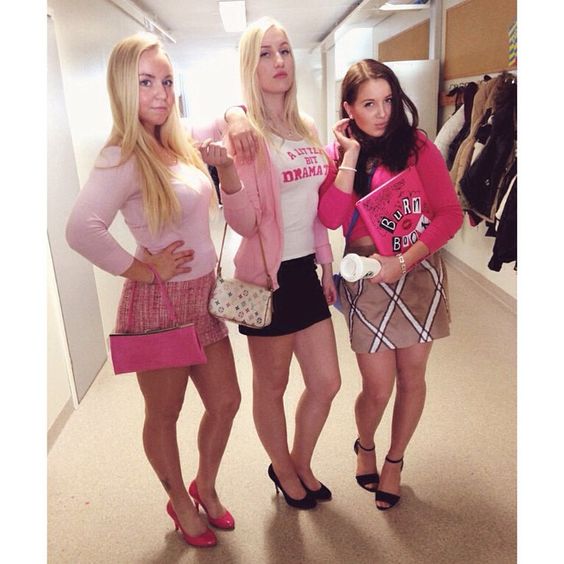 Image Source
How about some inspiration from Celebrities
You could hate them, love them or just be indifferent about them, but the one thing you have to admit about the Kardashians is that they sure know how to slay at Halloween
This year Kourtney and Kim paired up to do their version of Michael Jackson and Madonna. We love it!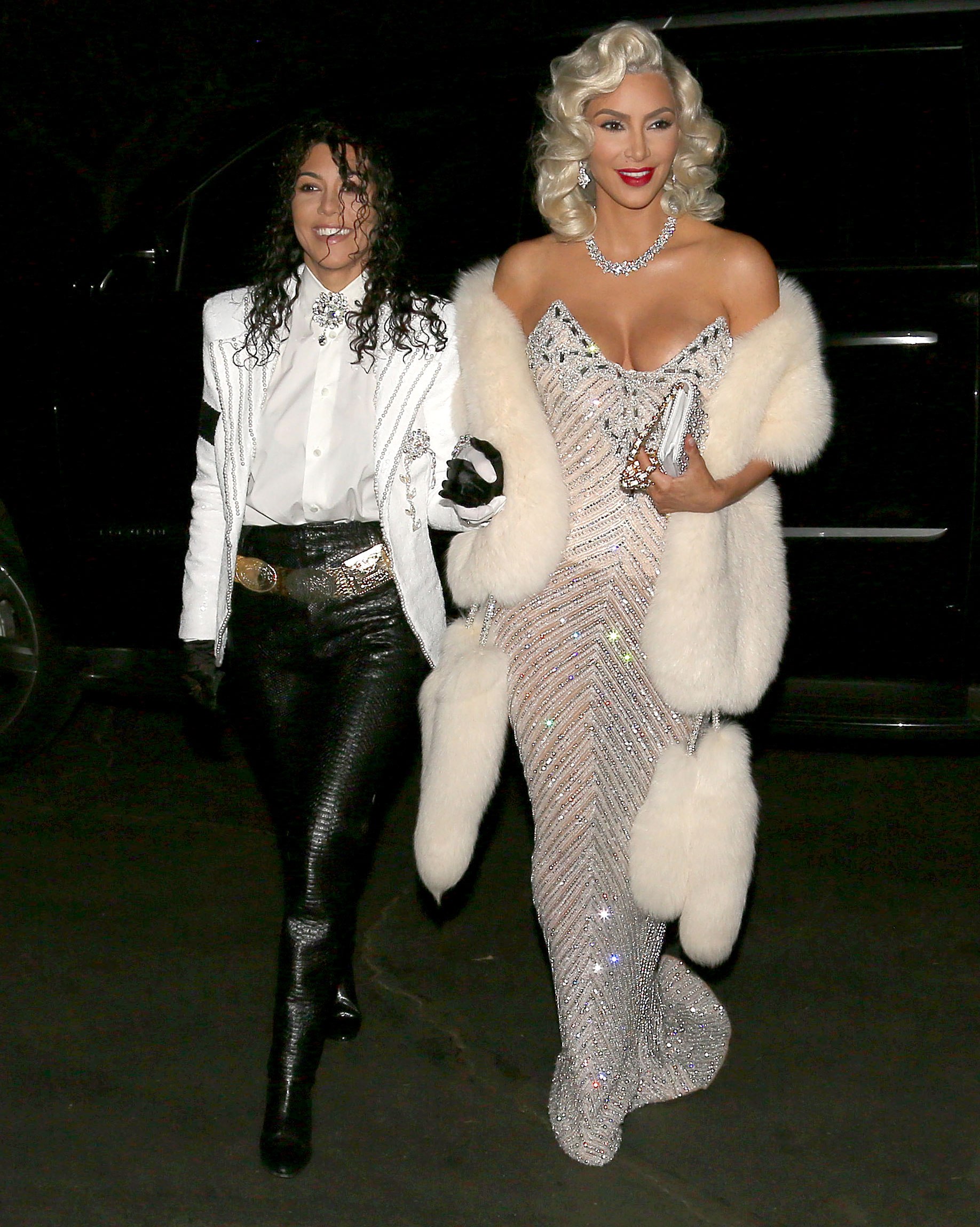 Image Source 
Gigi Hadid channels Sandy from the all-time classic Grease
Image Source 
Heidi Klum is the reigning queen of Halloween costumes with everything from multiple 'cloned' versions of herself, herself at the age of 80, and even a take on the Goddess Kali.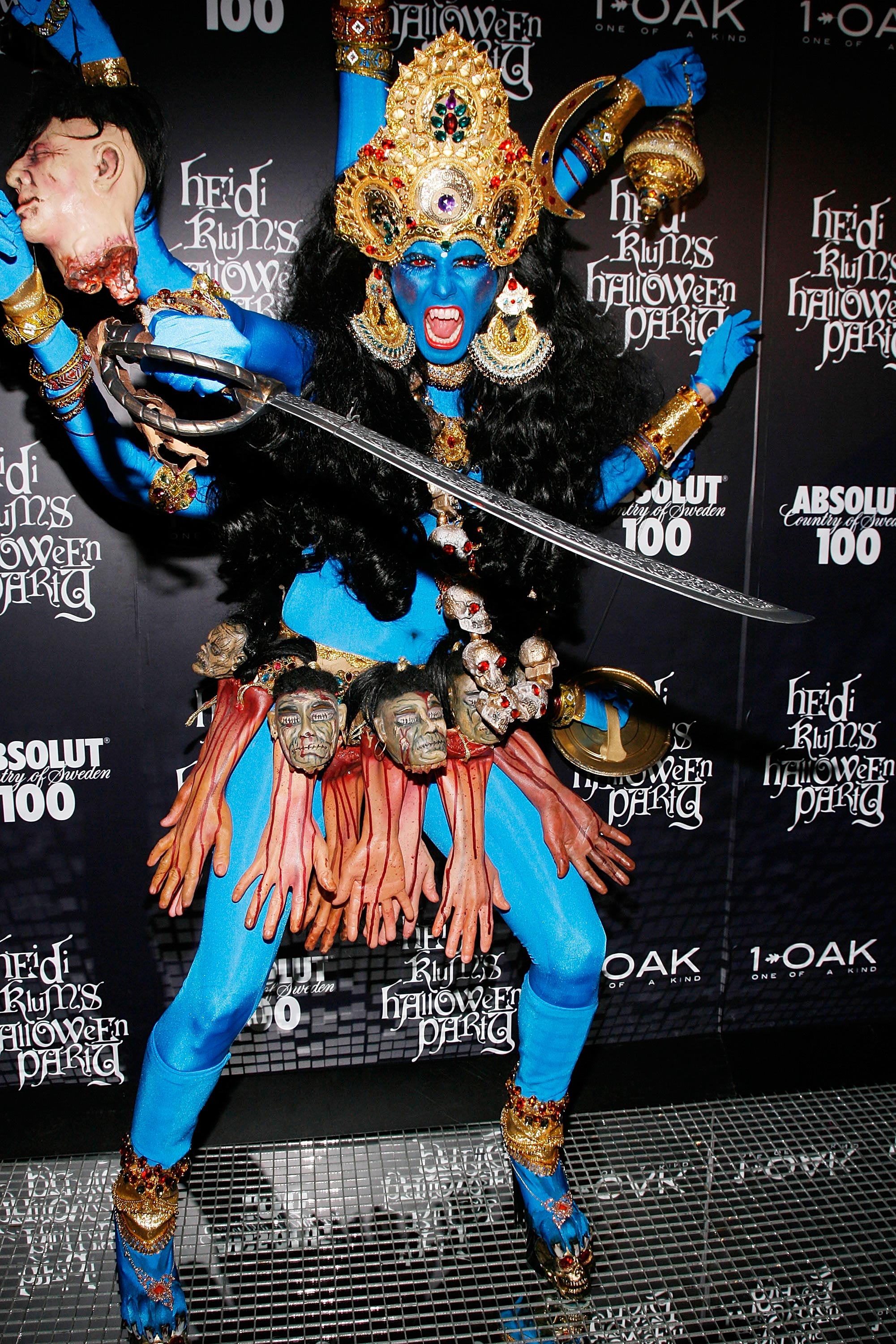 Image Source 
The First Family of Music, Beyonce, Jay-Z and Ivy make the perfect Barbie, Ken and Kelly look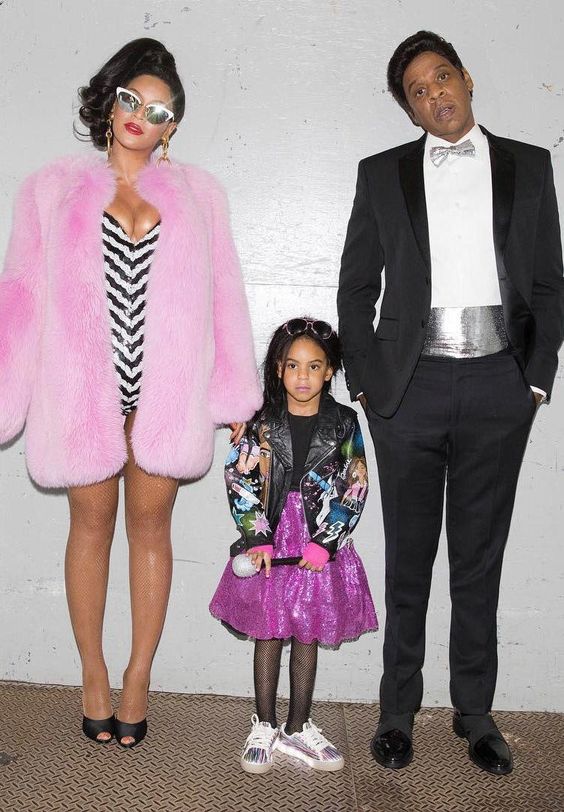 Image Source
But every year our hearts go out to 'How I Met Your Mother Star' Neil Patrick Harris and his family, who bring in the Halloween spirits together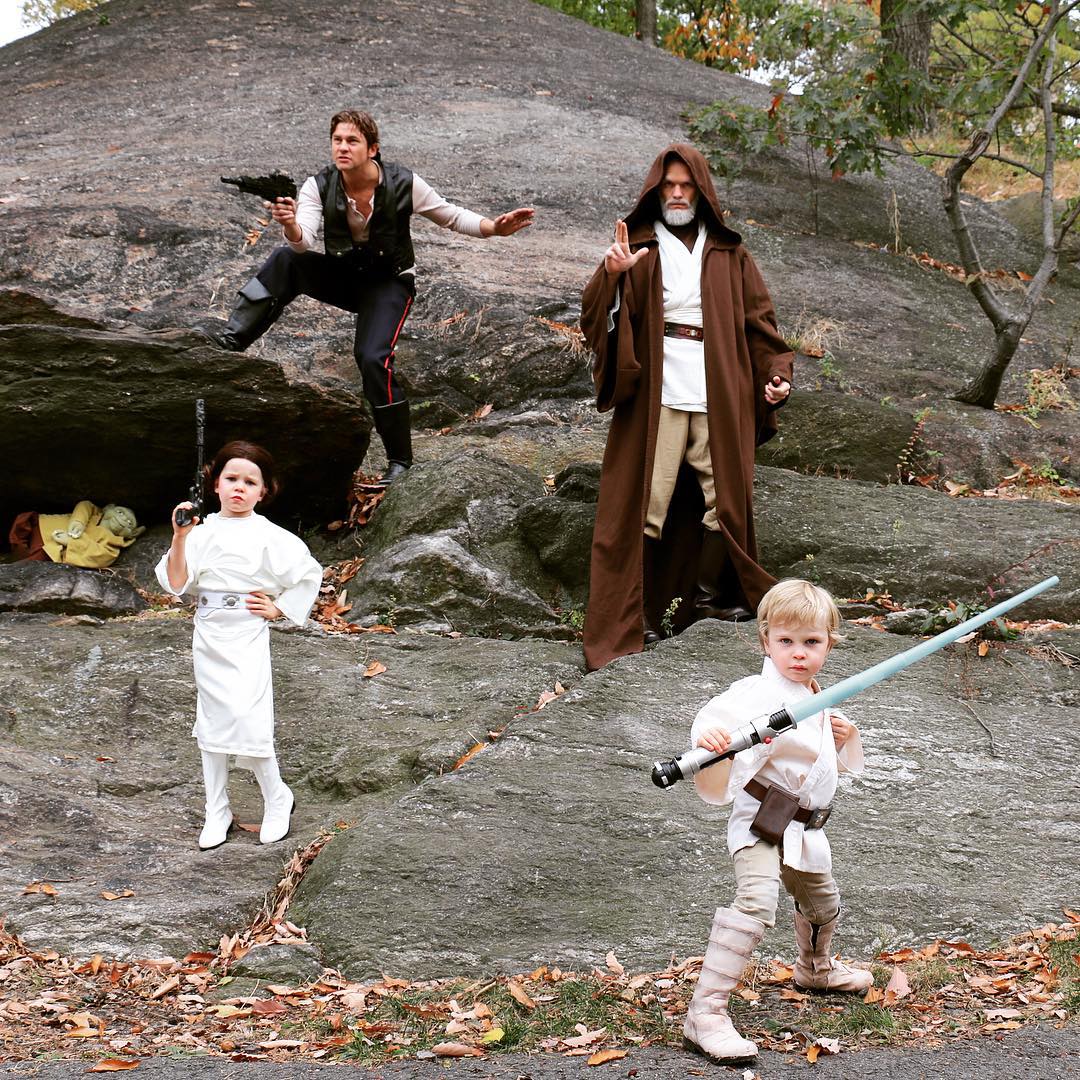 Image Source
Our Main Men
Here's a few ideas for you boys who aren't into the whole idea of putting on makeup and making a costume. How about a simple Clark Kent look?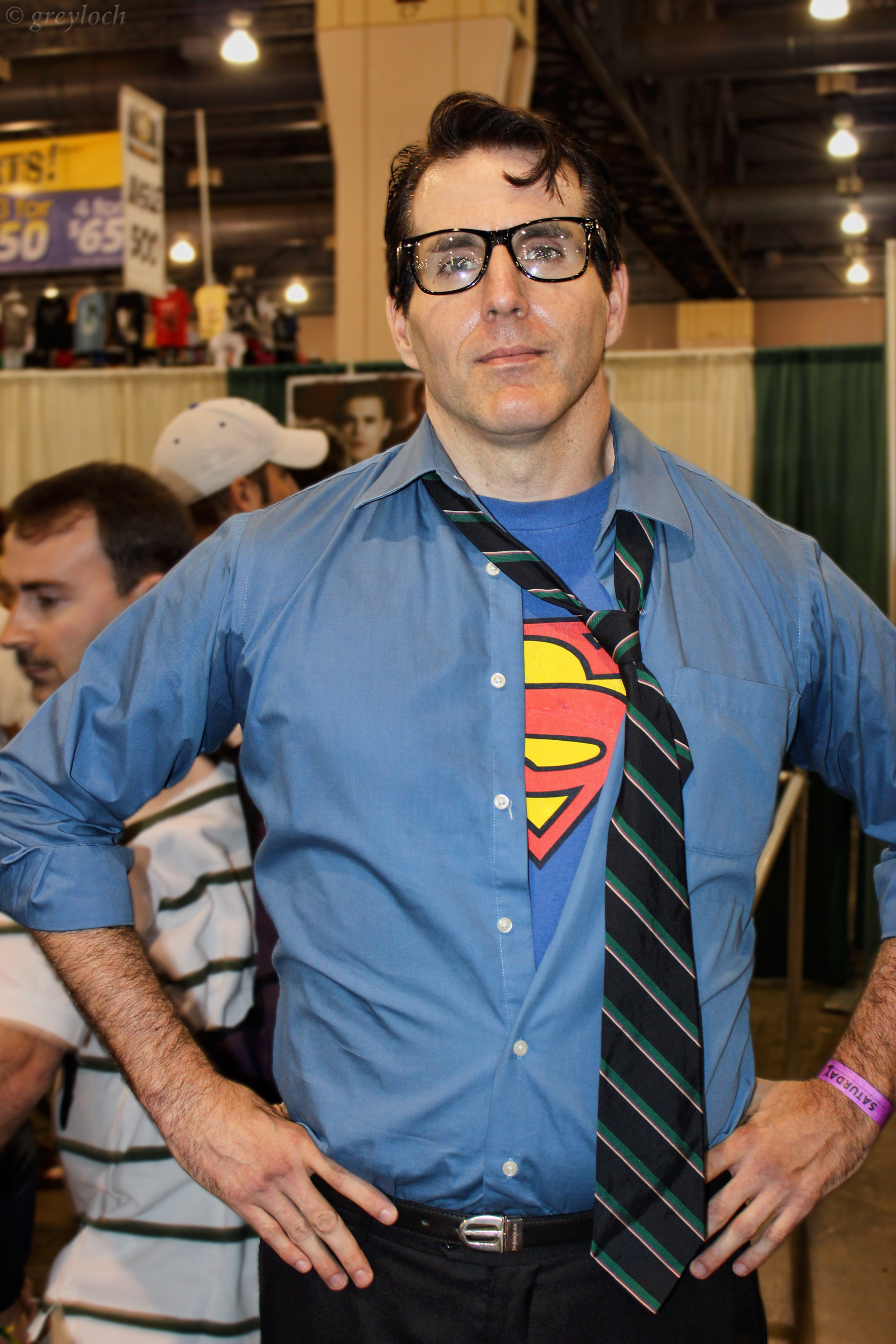 Image Source
We love this Han Solo look from Star Wars!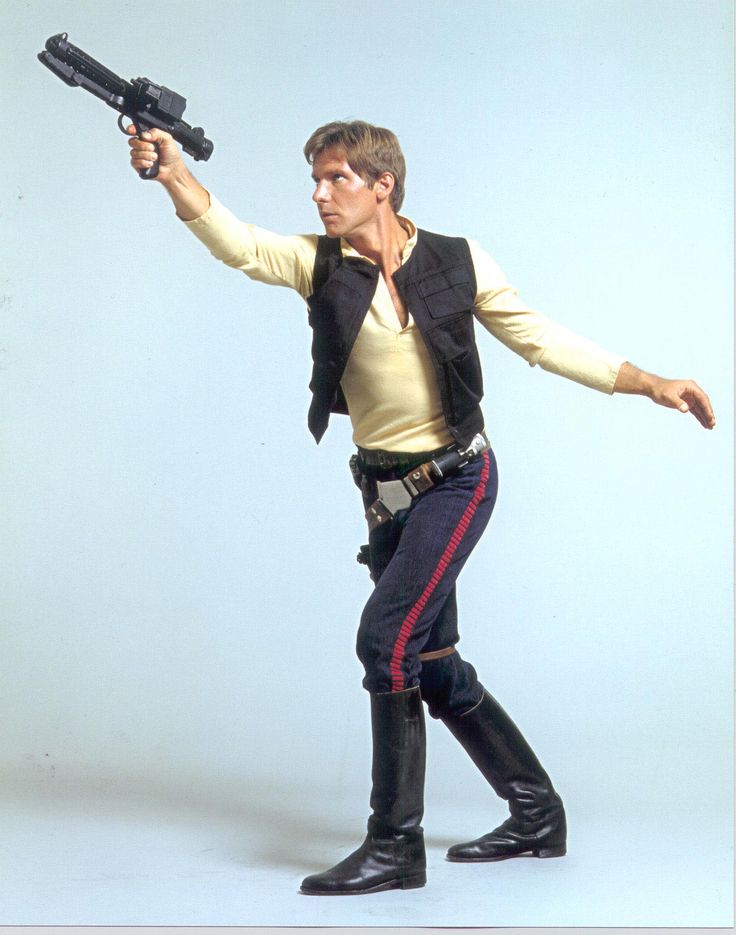 Image Source 
Or Ken Doll?!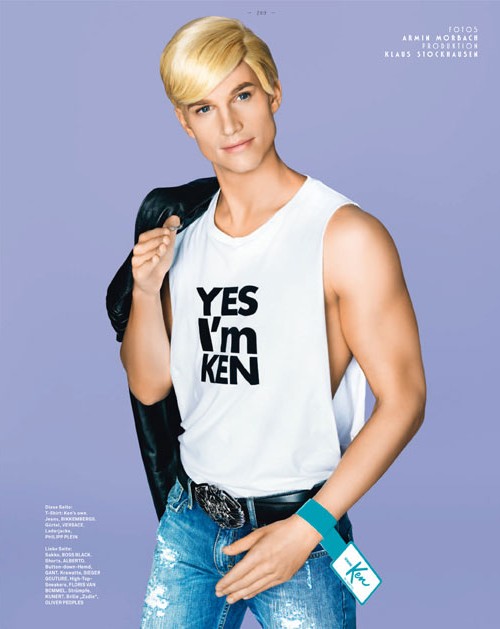 Image Source 
But Dressing up as a family is our all-time favourite!
You could be the Egyptian family, lost in time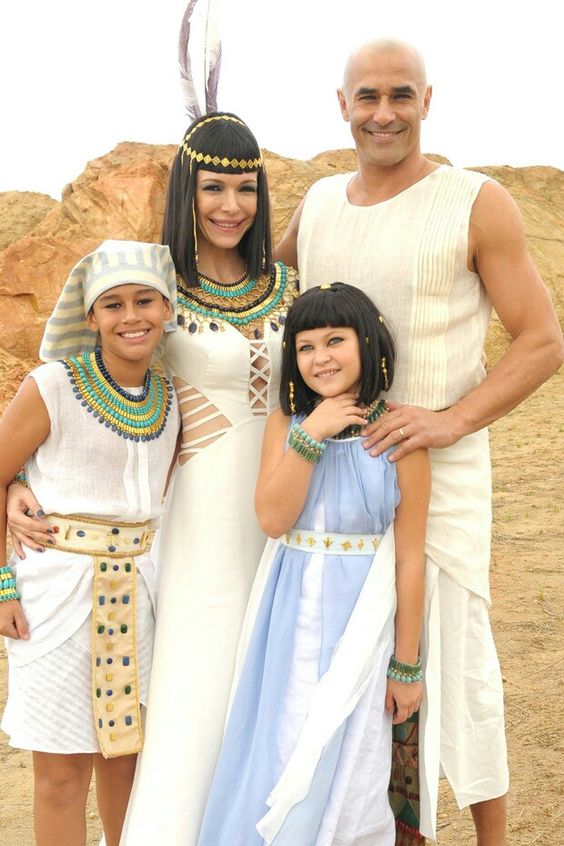 Image Source 
Or this bunch of adorable aliens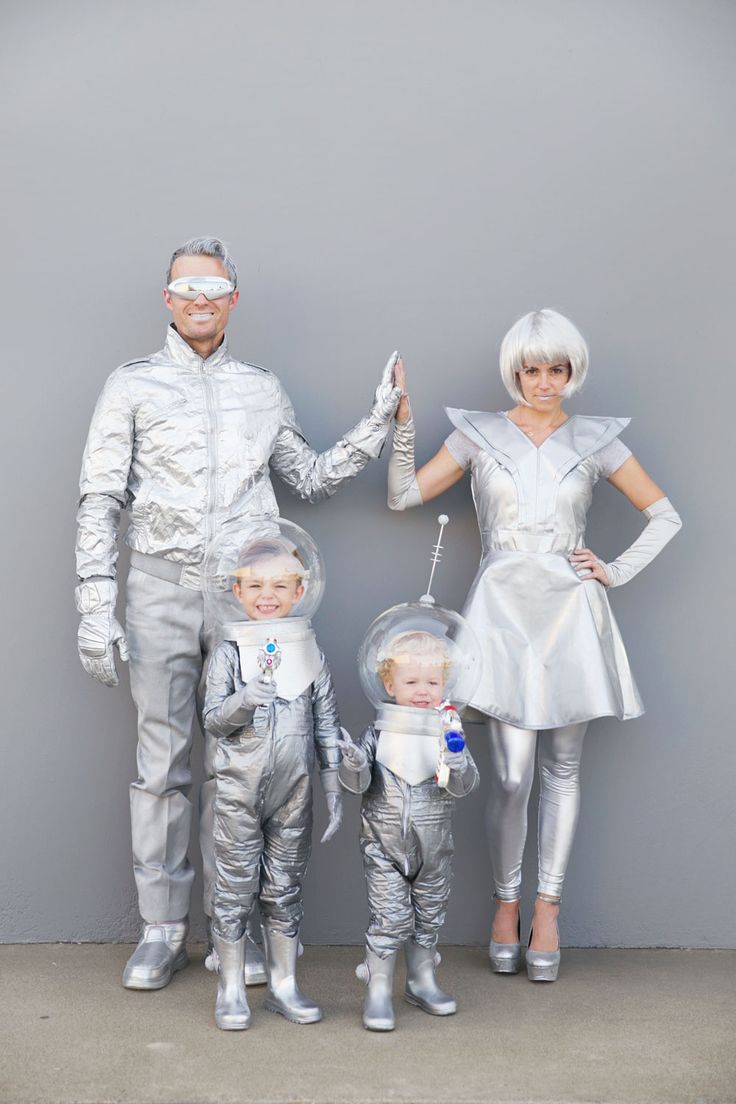 Image Source 
How about the family from the dark side. The force is definitely strong here!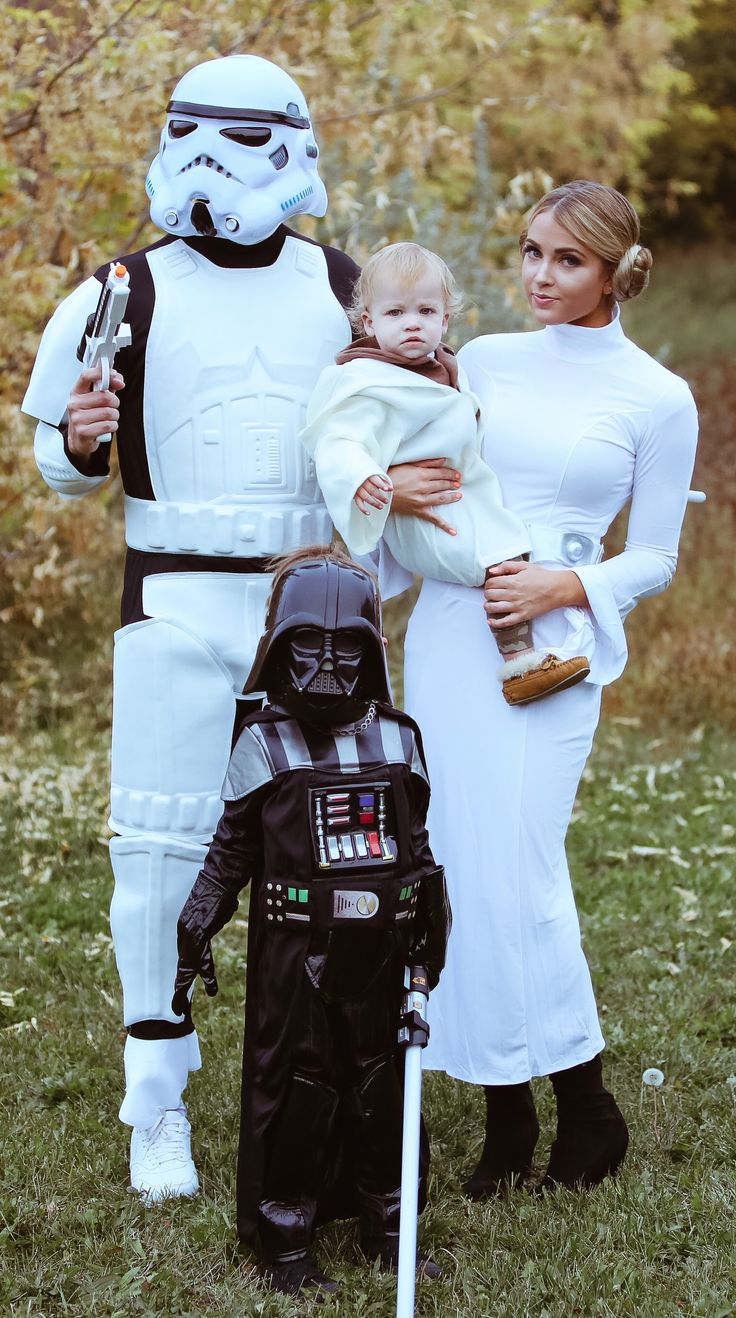 Image Source 
Here's one from our childhood, the Addams Family
Image Source 
I think we've given you plenty of inspiration. So what are you waiting for?? Go rummage through your closet, bring out the glue guns and get those outfits ready? Halloween is just a few hours away. Happy scaring!