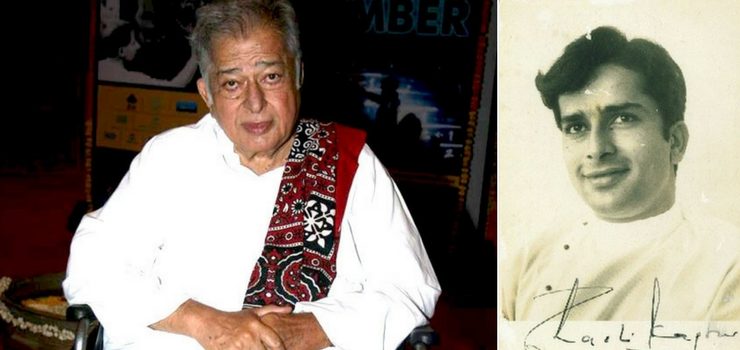 Veteran Bollywood actor Shashi Kapoor bids farewell at the age of 79
Text: Nikhil Wilson
Legendary veteran actor Shashi Kapoor passes away at the age of 79 and here are a few facts about this great actor.
1) Balbir Prithviraj Kapoor was his real name and later he changed his name to Shashi Kapoor.
2) He started his film career as a child artist.
3) He has worked not just as a Film actor, but also proved his talent as Film Director, Assistant Director and Producer.
4) He is known as the Bollywoods Romantic hero and here is a video of Shashi Kapoor showing the world, he really knows how to flirt in the movie 'Trishul'
5) He has acted in more than 100 films during his film career
6) He has been awarded the Padma Bhushan award along with other major awards.
7) He never invested his money in any other business than the film industry and theatre.
8) He has played almost every character in the Bollywood film industry and most of the times it was a romantic hero .
The world has suffered yet another great lose, with Veteran actors bidding farewell. Here are a few of the many songs which made Shashi Kapoor Bollywoods Romantic hero
– Sharmeeli
– Aa Gale Lag Jaa
– Deewar
– Aa Gale Lag Jaa
– Haseena Maan Jaayegi