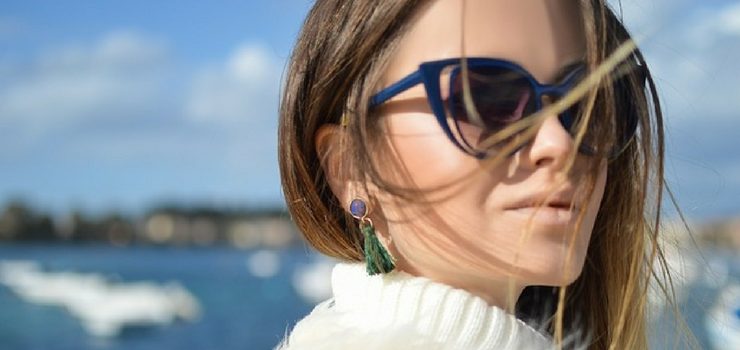 FWD life helps you pick up the perfect pair of shades to match your personality
Text: Namrata George    Photos: Opium Eyewear
The unknown truth of the universe is that, everyone needs a pair of sunglasses. Reason 1, from a health standpoint you want to keep all ultraviolet light from getting into your eyes and onto the lids and the skin around them as they might lead to causing skin cancer around that area. Reason 2, from a comfort standpoint, some people are very sensitive to brightness and glare. By cutting down brightness and glare, people will visually perform better and be more comfortable. Reason 3(the only reason that matters), from a fashion standpoint it defines your personality and style to others and well they're front and center and can literally change the shape of your face. FWD life selects the best shades from Opium eyewear to fit your personality.

Funk Lord

Funk Lord
Pop Princess
If you love pop music and look at Michael Jackson, Paul McCartney and Ringo as style icons, these fun Funk Lord aviators from Opium are perfect for you. Basic but a classic! Pair these funky and timeless aviators with any outfit and make a bold fashion statement.
Acid

Acid Sunset
Hippie Child
These frames are boho round with metal detailing to add some 21st century glamour to it and they have light colored lenses, with these you probably should book your tickets to the next Coachella music festival and relive the 60s with the Acid and Acid sunset sunglasses. Acid are the edgy shades with just the right amount of cool. The eccentric colours and fashion forward design help being out the wild side in you. Acid sunset are up-to date, trendy and in-vogue round framed number. The fun colours and striking top bar can add the right glam quotient to any look. Also the lenses are in ombre shades like the sunset.

Queen Bee
Mrs. High Fashion
An oversized frame in a cat-eye shape is not a timid look. It's bold, feminine, and very fashionista. It's a look that is subtlety, but yet purposely, meant to look expensive and refined. Pair the Queen Bee sunglasses with any look and see how it transforms into a highly sophisticated fashionable look. A chic and fierce design, these frames are all you're going to need to make head's turn.

Disco Bloom

Optimus
Retro Dancer
Look like a Hollywood starlet from the 40s with these vintage shades, which can be worn for all occasions. Rock this party season with the circular framed sunglasses. Its sharp top bar and bold colours don't fail to give any outfit that missing edge. Disco Bloom's are made for the one who loves to party wild and free. The Optimus is sure a shot attention grabber. The sharp design and striking colours make them the most versatile pair of the collection.

Empress Gold

Aphrodite
Celestial Diva
Wear one of these shades and let the inner goddess in you come out. These rounded frames can take your back to time of queens and royalty with larger than life fashion. Add a exquisite twist to your fall wardrobe with the Empress Gold frames. Trust these Aphrodite unique frames to make you look and feel as beautiful as the Greek Goddess is known to be. The round yet bold design is the perfect choice to add that certain allure to any look and make you stand out in the crowd.