Making the world dance to his Jimmikki Kammal
Acclaimed music director Shaan Rahman finds himself up on cloud nine on the back of his song Jimmikki Kammal that has sent music aficionados into a tizzy
Interview: Suhas KM     Translated: Shilpa     Words: Charishma Thankappan     Photographs: Shaan Rahman
His smile is as charming as the mellifluous music that he churns out. Shaan Rahman is now an established name in the Malayalam music industry, known for gifting some of the most memorable melodious songs such as Thiruvavani Raavu, Aaro Nenjil, and even songs from entire films such as Thattathin Marayathu, Om Shanthi Oshana, Oru Vadakan Selfie.
Known generally for creating honeyed, romantic tunes with the hit team of Vineeth Srinivasan; Shaan surprised many with his latest number that has created frenzy not just in the local circles, but internationally as well. It would surprise many to know that creator of the wildly applauded Jimmikki Kammal from the film Velipadinte Pusthakam was Shaan.
Tell us the story behind the song that's become a worldwide sensation –  'Jimmikki Kammal'?
When I was working for the movie Godha, Vinod Shornur, the producer of Oru Vadakan Selfie asked me if I could do this project. I was thrilled about it because this was a much awaited movie which would see the coming together of Lal Jose and Mohanlal for the first time in the Malayalam movie industry. Benny P Nayarambalam, the scriptwriter of the film, was the first one to sing the song during our meeting. He conveyed the way in which he wanted the music. The first four lines of Jimmikki Kammal are from an unknown song that was sung long time ago, the origin of which remains unknown. I felt that the lyrics were catchy, and so Anil Panachooran wrote the rest of it to make it into a full- fledged song. That's how this song appeared! And I am so blessed that this song has reached another level of fame.
I feel that after the song Kolaveri, Jimmikki Kammal steals the show. Did you ever anticipate this kind of a reach for Jimmikki Kammal?
I always want my songs to reach as many people as possible. I never think about anyone other than Malayalis when I make songs. I want my songs to be a hit in Kerala and as a music director, my concern was whether the director accepts this song or not. My next concern was whether this song met the situation. Thankfully, everything was perfect here. But I never imagined that Jimmikki Kammal would attain this level of fame!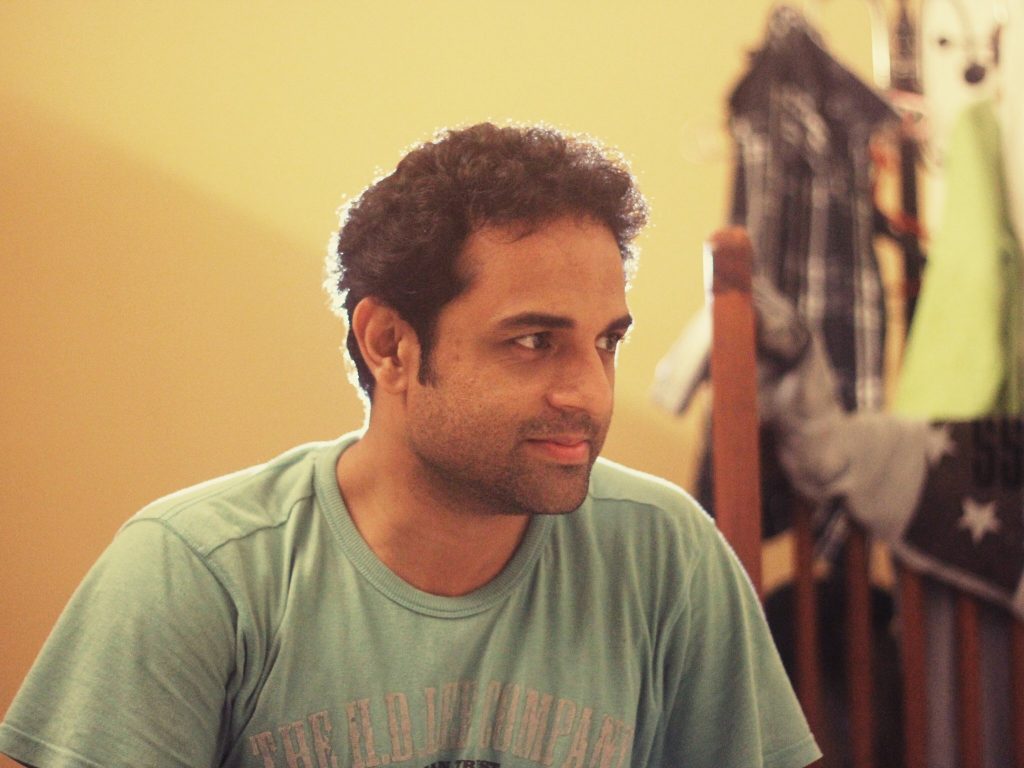 After this song released, who was the first person to call you and appreciate you saying it would be a great hit?
Before the song was out, cinematographer Joemon told me that this song would be a big hit. While the song was being mixed in Chennai, Vineeth Srinivasan heard this song later and he was so charged about it, he said that the song was enough for ten years. When the song was finally out, music directors Sooraj S kurup, Deepak Dev, and Arun Kumar Aravind called me and complimented me. Everyone was so fired up. Have been receiving several calls after that.
You have worked with a completely different team in Velipadinte Pusthakam. So how was the experience with this crew?
It was a fabulous experience. I have worked a lot with young directors and actors but this was an entirely different experience. I have wanted to work with Madhu Balakrishnan since a long time so took this opportunity. Also, it would be incomplete if there was no combination of M G Sreekumar and Mohanlal! Jimmikki Kammal was sung by Vineeth and Renjith Unni, who is a newcomer. Another new singer whom I introduced is Vrinda Shammek who sang the song Neeyum along with Madhu Balakrishnan. It is Lalettan's favourite in the film.
Godha was one of the huge hit movies of this year. Its songs and background music stand out from what you have been doing so far. Can you tell us about it?
I happened to hear the story of Godha in 2015. Director Basil told me that this movie would have a lot of songs and that it's a different genre as it is based on the sport of wrestling. So I began to think differently. The song Aaro Nenjil was initially planned as a fast number. Basil was okay with it, but in the last minute he wanted to try a reprised or an unplugged version of the song. Once he listened to the unplugged account, he asked us to cancel the other one as he loved the slower adaptation. And that's how this song happened. The success of the background music of the film can be attributed to the editor Abhinav.
Looking at your career I think you are very selective about the movies you choose. You do only a few movies in a year. Why so?
I work alone for my projects; I have no assistants or managers. So if I take up a movie, I put in great effort and I work alone for the songs. In most of the films, the directors always give me the freedom to work alone. A cinema has six reels, and if I want I can handover six reels to six different people for assisting me; but for me that doesn't sound well. For all my songs, I have to do them alone, or else I won't be satisfied.
You are known to give a lot of opportunity to new singers. Why do you always choose new singers over those who have already rooted their career in the music industry?
I give opportunities to new singers not because I want to give them a break in their career but because I know most of them are very talented. I just give them a small platform where they can show their talent, that's all. I know how difficult it is to get a chance like this. After doing Thattathin Marayathu, I got tremendous appreciation and fame with just that one movie. But it took another eight months before I got another film.
How did you start your career in Music?
Earlier I used to live in Ras-al-Khaima, where we used to get only two channels on TV – English and Arabic. Naturally, we watched the English channel, which mostly played English songs. It was the time of boybands and Backstreet Boys was the biggest. I was inspired and joined a music class to learn the keyboard. Soon, my friends and I created a band of our own and used to create music videos.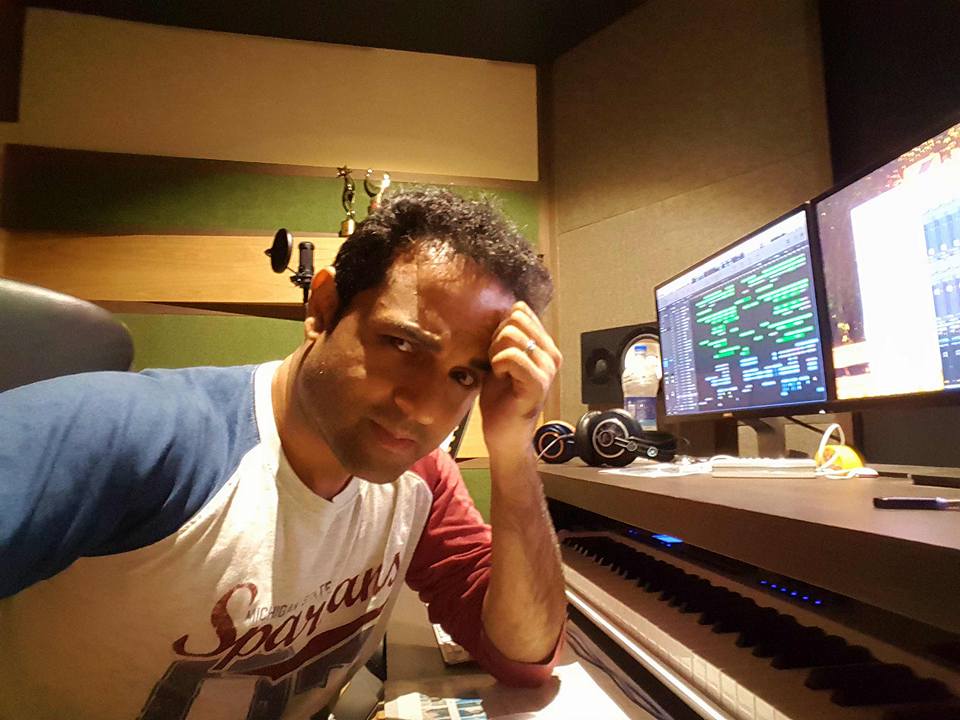 At that time, a lot of programmes were held in the Gulf where performers were brought in from India. One such occasion, a friend's brother showed our music video to the organisers of an event. They liked it and called us to perform at the show. That's when I met Vineeth Srinivasan for the first time. The two of us hit it off from there and used to collaborate for music. Later on, he once asked me if I could do the music for his album Coffee at MG Road. On the back of its popularity, I got the call from Johnny Antony to do the music for the trailer of the film Cycle. And post this; I got the break in my career as music director for the film Pattanathil Bhootham.
Your songs have a Hindustani touch?
I love Hindustani music since my childhood as my father listens to a lot of it. It has a good flow. It will make you listen to it more and more. That's how I have Hindustani influence in my songs too.
What are your future projects?
I am currently working on a project called My Story, which is the directorial debut of Roshni Dinakar, in which Parvathy and Prithviraj are the main leads. It's a movie in which I can do a lot of experiments with music. I am highly juiced up about it! Other projects are Aana Alaralodalaral, Aadu 2, Adi Naasham Vellapokkam, and I'm working on a Telugu movie too
Pulitzer Prize For Andrew Sean Greer and Kendrick Lamar Among Others
The awards for the highest honour in journalism, literature, and music were announced on Monday
The highest award for success in journalism, literature, and music in the US – the Pulitzer Prize – was announced on Monday in various categories. Prizes were announced in 14 categories within journalism and seven in arts.
The biggest winners included The New York Times and The New Yorker for public service for their coverage on Harvey Weinstein and its repercussions that led to the #MeToo campaign. Reuters bagged two honours in international reporting and photography, respectively, a first for the top agency.
In literature, the Pulitzer Prize for fiction went to Andrew Sean Greer for his book Less which is a comic story about a middle-aged novelist. Martina Majok bagged the award for drama for her work Cost of Living. The book on the life of author Laura Ingalls Wilder Prairie Fires by Carolyn Fraser won for biography. Half-Light by Frank Bidart won in poetry.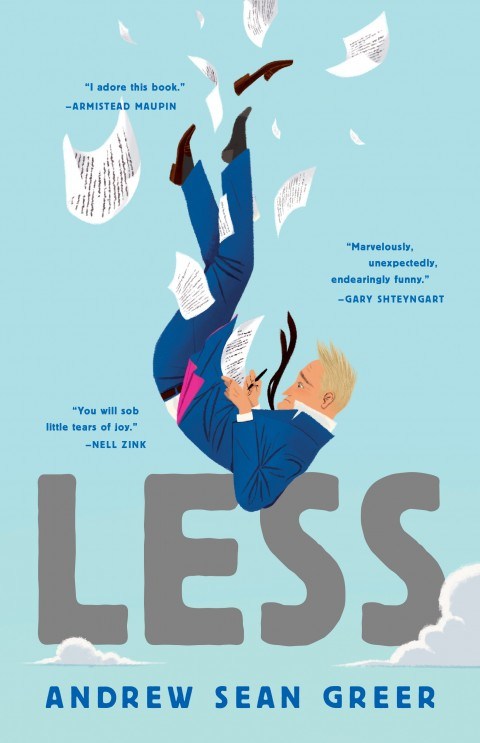 Source: Washington Post
However the biggest newsmaker was rapper Kendrick Lamar who became the first rapper to win the award in music, which has so far been awarded in classic and jazz. He won the award for his album Damn.
The following is the selected list of winners:
Fiction: Less by Andrew Sean Greer
Non-Fiction: Locking Up Our Own: Crime and Punishment in Black America, by James Forman Jr.
Poetry: Half-light by Frank Bidart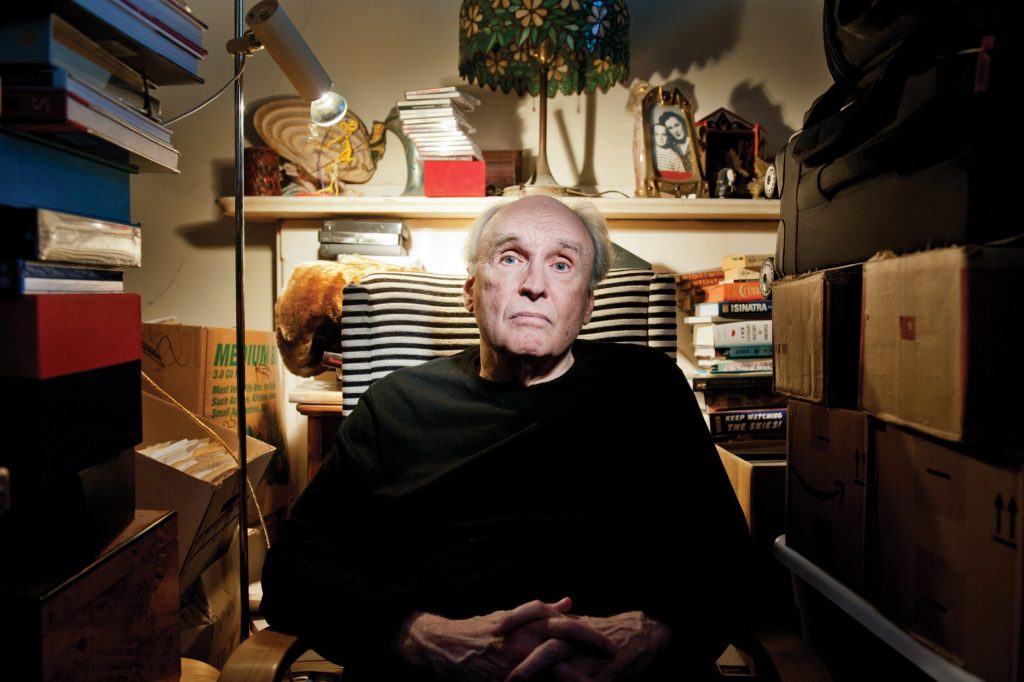 Source: pw.org
Drama: Cost of Living, by Martyna Majok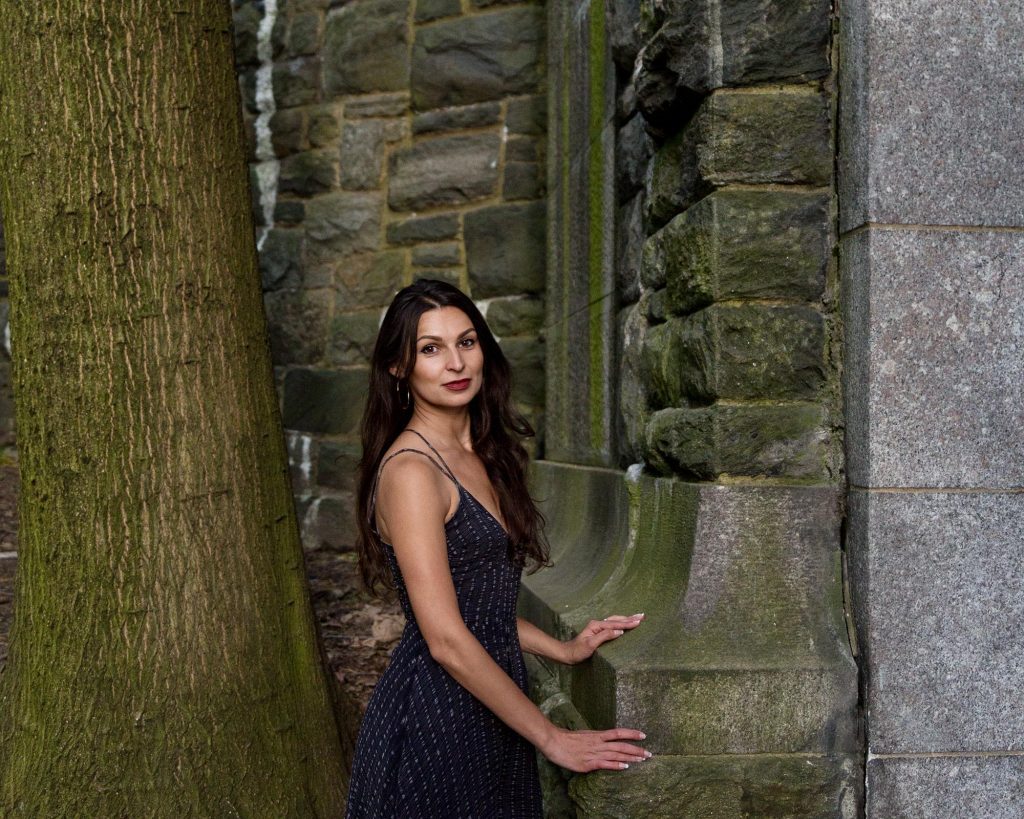 Source: stageandcandor.com
History: The Gulf: The Making of an American Sea, by Jack E. Davis
Biography: Prairie Fires: The American Dreams of Laura Ingalls Wilder, by Caroline Fraser
Music: DAMN by Kendrick Lamar
Public Service: The New York Times and The New Yorker
Investigative Reporting: The Washington Post
Feature Writing: Rachel Kaadzi Ghansah for GQ
Criticism: Jerry Saltz of New York Magazine
Feature Photography: Reuters
What is Pulitzer Prize?
Hungarian born American Joseph Pulitzer, a highly successful newspaper publisher established the awards under his name in 1917 for excellence in 21 categories. Each of the winners receives a certificate and cash award of US$15,000, with the exception of the winner of the Public Service category in Journalism, who is instead rewarded with a gold medal.
Participation in the Pulitzer Prize running is through an entry fee of US$50. Indians who have won the Pulitzer Prize are Vijay Seshadri for Poetry in 2014, Siddhartha Mukherjee for Non-fiction for his book The Emperor of All Maladies: A Biography of Cancer in 2011, Geeta Anand for investigative writings for Wall Street Journal in 2003,  Jhumpa Lahiri in Fiction for her work Interpreter of Maldies in 2000, and Gobind Behari Lal who shared the Pulitzer Prize in 1937 with other four reporters for coverage of science at the tercentenary of Harvard University.
An Ode To Raja Ravi Varma – These Memes Are Definitely Your Daily Woes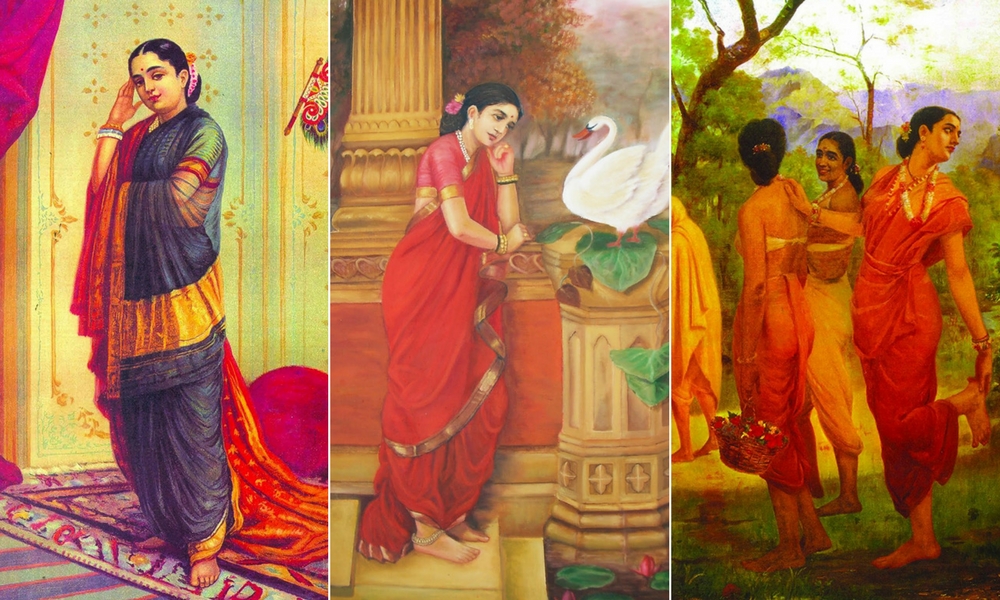 By drawing a modern version of the paintings of renowned artist Raja Ravi Varma, this Instagram page depicts the everyday struggles of women through memes
Be it Damayanti and the royal swan or Shankunthala looking for Dushyanth, Raja Ravi Varma, the renowned artist with his magical brush had bestowed the epitome of beauty upon women. Even after ages, his remarkable paintings are greeted with the same awe-struck gaze from people. But little would you have imagined a modern version of his gorgeous women. The Instagram page 'Raja Ravi Varma Memes' is up with the hilarious memes of his historical paintings with a tinge of humour. These memes are absolutely the everyday struggles of the modern women.
The owner of these witty memes is Soumya, who created them as part of her portfolio for an art course. Begun last December, this page is grabbing attention from all the meme lovers on Instagram. Her memes don't limit to daily woes but also takes a sarcastic glance into the contemporary quandaries. Here are some of her funniest memes for you to tickle your funny bones.
That tireless moment of posing even after your husband clicked your 100 photographs
That moment when you have to act 'fine' even when the stress is killing you into bits
The 'high'est moment of solace
Monday Morning: Come on baby
Me: No. 🙁
The Monday Morning Blues
The IDGAF look
The Hungry mode-on moment
When even the spell-check betrays you
And the last one on immigrants
Memes have undoubtedly conquered everyone's heart, mainly because of its witty approach towards everything in life. They not only fill us with waves of laughter but makes us take a moment to think about the matter intensely.
Talking about why Soumya choose Raja Ravi Varma for the creation of memes she said to The Better India, "There's always room for more humour in the world. I have always been very fond of memes and was confident that people in India (and the world) would appreciate art served with a side of humour. What I came up with for the portfolio made me laugh, so I decided to share it on my personal social media handles. I was highly encouraged by those who saw my posts to create an account for the same. The rest, as they say, is history."
Raja Ravi Varma's paintings are known for their realistic and original presentation. By blending the European techniques with Indian sensibilities in his painting, his artworks have travelled beyond borders. Through these memes, Soumya proves that 'Art is Freedom', and she uses this freedom to express herself the best.
Ambika Pillai: Growing From Strength To Strength With Kaytra
Seasoned celebrity hairstylist and makeup artist Ambika Pillai offers her special secrets and hair expertise through Kaytra, the latest on her ever-growing list of achievements
Thirty years of incessant work has failed to show any signs of it on her, as she beams with the same spark of excitement and eagerness that she came to be known for from the outset. It is the same that has kept her going, being deeply passionate about what she does. And while many trace a downward turn on their graph of a protracted career, Ambika Pillai has only grown from strength to strength, constantly innovating and ensuring there is a freshness in what she does.
An institution in her own right, Ambika Pillai needs no introduction when it comes to hair and makeup in India. But her greatness lies in the fact that all faces and hair are the same for her, whether it be that of a Bollywood star or the girl next door.
Knowing the pulse of the Malayali
"Kerala has its own mindset regarding hair care," says Malayalis' favourite beauty boss, who has remained close to the hearts of her followers within and outside the state. The celebrity stylist has been instrumental in changing the rigid minds of Malayalis in Kerala. Asked about the development in approach towards hair care, Ambika says that it has taken her five years to alter the mindset of Malayalis. "When I ask Malayalis when they last got a haircut, they say that it has been one or two years. But the very concept of getting a haircut is to prevent split ends and dry hair. It's taken me forever to make Malayalis understand that you don't have to wash your hair every day. It's not our religion or custom that we should wash our hair every day. It is a mindset that Malayalis are hooked on to. Now, after opening my salon in Kochi five years back, I have women coming in and saying that their hair is growing back after they have started washing their hair only two or three times a week."
Ambika understands the Indian hair so well that despite being a salon specialist, she has always emphasised natural methods of hair care. Interacting with over 8L fans and followers on her Facebook page, Ambika has avidly heard and responded to their hair care queries over the years. Not long after, the hair expert decided to venture into producing her own natural products. "I used to make my own products at home. It's easy to source raw materials in Delhi, where I used to get organic cocoa butter, shea butter, etc., and I used to make different products such as moisturisers, scrubs, creams, for my daughter, family, friends, models, and stars and they loved it and used to ask me why I wasn't bringing them out. But bringing them out is not an easy proposition; it is difficult for any person. I am not a chemist, I don't have an R&D department, manufacturing, advertising, marketing – all are a different ball game altogether. So all this time I was on the lookout for somebody who could do this and handle it."
New journey with Kaytra
That is when Ambika came across AVA Healthcare, under the aegis of Dr A V Anoop, and collaborated with them for the creation of brand Kaytra that has a range of hair care products, specially made for frizzy hair. "AVA and I are on the same page regarding organic, herbal, and ayurvedic products. It is a dream come true for me." After facing numerous setbacks with wrong business partners, Ambika is finally happy in her association with AVA. "I have finally chosen the right partner because Anoop also thinks like me. He is a calming influence. He leads me in the right direction."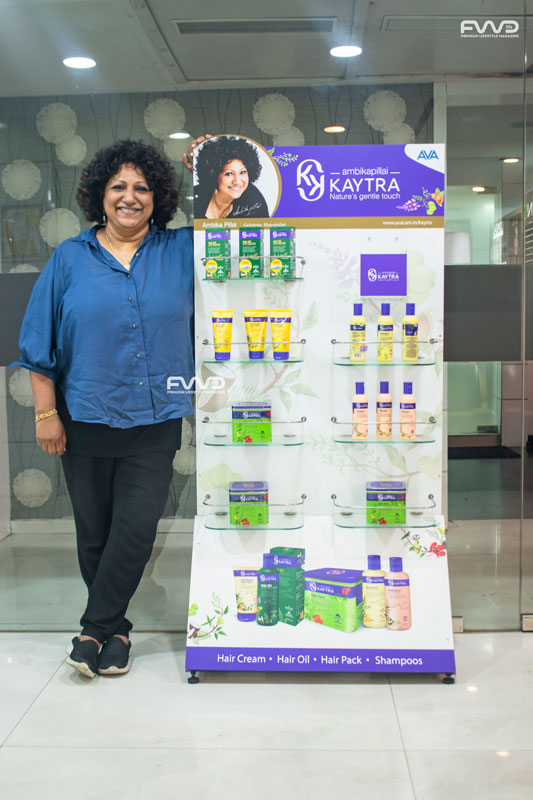 Fending off competition in a market increasingly getting exhausted with brands claiming themselves to be 'ayurvedic/ herbal/ natural', Ambika says that Kaytra stands out for its purity and strength of a holistic mix of ingredients. "I didn't want to do just kaachiya enna; I wanted a blend of oils. This is distinct because it has five different oils, cow's milk, and eight herbs. It helps in regrowth of hair. You are always running to the salons to take care of yourself; now you don't have to as here is a product that looks after you." Targeting both women and men across all age groups, Ambika says that her dream is that the products should reach every household. Kaytra is available in Kerala across 3,500 stores and through online platforms like Amazon, Flipkart, and Nykaa, and in Ambika Pillai salons.
Self-assured symbol of womanhood
A self-taught makeup artist, Ambika is self-confidence personified. "I break all rules and regulations and because of that I am a great makeup artist. I will not shy away from using colour or predicting a trend. I don't believe in short selling my creativity. I will break all boundaries and explore anything and everything. If you have a burning desire in your belly to become a makeup artist, try your hand at it. I am saying that from my own experience. Just let your creativity run away with you."
For those aspiring to enter the world of styling, the celebrity stylist has wise advice. "You can work in a parlour, movies, or the fashion world. Fashion is the most creative. In the parlour, you are doing what the client wants; whereas in fashion, you are exploring everything. For me, what completely drives my creative juices is fashion, and what drives me as a person is the salon. Being in the salon, I'm meeting not models or celebrities, but normal kids who say to me, 'Ambika ma'am, make me look beautiful'. That is what makes me happy and makes me smile."
For one whose life has been a source of inspiration to many, Ambika draws strength from herself. "My life has only been a bed of thorns and I have learnt to pull my foot out and keep moving forward. And I am still a happy person. Earlier, I was doubtful but not anymore. I don't allow anybody to walk over myself. Just because you're a woman doesn't mean you can't fly. I have wings on my feet as well. I never let anyone talk down to me. I am a woman, but I am a strong, strong woman."
Ambika's Advice:
For upcoming summer and monsoon season: Stop putting a lot of makeup. Do spot treatment instead of applying foundation all over. Use water based products like gel. Always pick and choose products that suit you.

Go for colours like burnt orange, pink, red, berry colour tones, old rose

Never leave your kit makeup lying around. Do not share your makeup products with others.

Message for women: We are no less than anybody else. Don't let anyone touch your spirit; your spirit belongs to you. Your heart and soul belong to you. Even if someone breaks your heart, learn how to mend it. Life is full of heartaches and heartbreaks and disappointments, don't let it break your spirit.