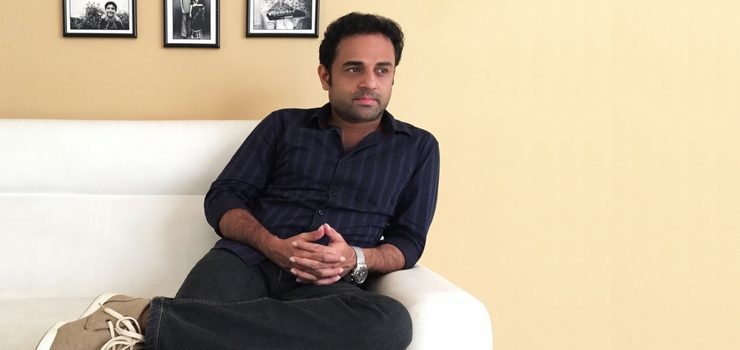 Acclaimed music director Shaan Rahman finds himself up on cloud nine on the back of his song Jimmikki Kammal that has sent music aficionados into a tizzy
Interview: Suhas KM     Translated: Shilpa     Words: Charishma Thankappan     Photographs: Shaan Rahman
His smile is as charming as the mellifluous music that he churns out. Shaan Rahman is now an established name in the Malayalam music industry, known for gifting some of the most memorable melodious songs such as Thiruvavani Raavu, Aaro Nenjil, and even songs from entire films such as Thattathin Marayathu, Om Shanthi Oshana, Oru Vadakan Selfie.
Known generally for creating honeyed, romantic tunes with the hit team of Vineeth Srinivasan; Shaan surprised many with his latest number that has created frenzy not just in the local circles, but internationally as well. It would surprise many to know that creator of the wildly applauded Jimmikki Kammal from the film Velipadinte Pusthakam was Shaan.
Tell us the story behind the song that's become a worldwide sensation –  'Jimmikki Kammal'?
When I was working for the movie Godha, Vinod Shornur, the producer of Oru Vadakan Selfie asked me if I could do this project. I was thrilled about it because this was a much awaited movie which would see the coming together of Lal Jose and Mohanlal for the first time in the Malayalam movie industry. Benny P Nayarambalam, the scriptwriter of the film, was the first one to sing the song during our meeting. He conveyed the way in which he wanted the music. The first four lines of Jimmikki Kammal are from an unknown song that was sung long time ago, the origin of which remains unknown. I felt that the lyrics were catchy, and so Anil Panachooran wrote the rest of it to make it into a full- fledged song. That's how this song appeared! And I am so blessed that this song has reached another level of fame.
I feel that after the song Kolaveri, Jimmikki Kammal steals the show. Did you ever anticipate this kind of a reach for Jimmikki Kammal?
I always want my songs to reach as many people as possible. I never think about anyone other than Malayalis when I make songs. I want my songs to be a hit in Kerala and as a music director, my concern was whether the director accepts this song or not. My next concern was whether this song met the situation. Thankfully, everything was perfect here. But I never imagined that Jimmikki Kammal would attain this level of fame!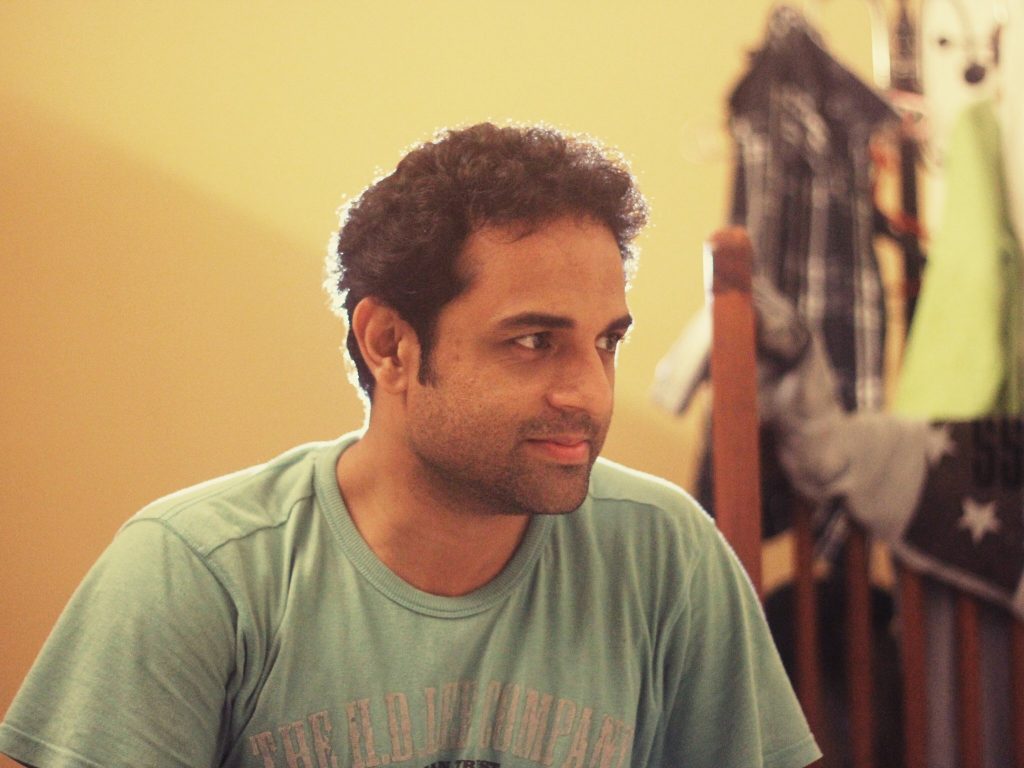 After this song released, who was the first person to call you and appreciate you saying it would be a great hit?
Before the song was out, cinematographer Joemon told me that this song would be a big hit. While the song was being mixed in Chennai, Vineeth Srinivasan heard this song later and he was so charged about it, he said that the song was enough for ten years. When the song was finally out, music directors Sooraj S kurup, Deepak Dev, and Arun Kumar Aravind called me and complimented me. Everyone was so fired up. Have been receiving several calls after that.
You have worked with a completely different team in Velipadinte Pusthakam. So how was the experience with this crew?
It was a fabulous experience. I have worked a lot with young directors and actors but this was an entirely different experience. I have wanted to work with Madhu Balakrishnan since a long time so took this opportunity. Also, it would be incomplete if there was no combination of M G Sreekumar and Mohanlal! Jimmikki Kammal was sung by Vineeth and Renjith Unni, who is a newcomer. Another new singer whom I introduced is Vrinda Shammek who sang the song Neeyum along with Madhu Balakrishnan. It is Lalettan's favourite in the film.
Godha was one of the huge hit movies of this year. Its songs and background music stand out from what you have been doing so far. Can you tell us about it?
I happened to hear the story of Godha in 2015. Director Basil told me that this movie would have a lot of songs and that it's a different genre as it is based on the sport of wrestling. So I began to think differently. The song Aaro Nenjil was initially planned as a fast number. Basil was okay with it, but in the last minute he wanted to try a reprised or an unplugged version of the song. Once he listened to the unplugged account, he asked us to cancel the other one as he loved the slower adaptation. And that's how this song happened. The success of the background music of the film can be attributed to the editor Abhinav.
Looking at your career I think you are very selective about the movies you choose. You do only a few movies in a year. Why so?
I work alone for my projects; I have no assistants or managers. So if I take up a movie, I put in great effort and I work alone for the songs. In most of the films, the directors always give me the freedom to work alone. A cinema has six reels, and if I want I can handover six reels to six different people for assisting me; but for me that doesn't sound well. For all my songs, I have to do them alone, or else I won't be satisfied.
You are known to give a lot of opportunity to new singers. Why do you always choose new singers over those who have already rooted their career in the music industry?
I give opportunities to new singers not because I want to give them a break in their career but because I know most of them are very talented. I just give them a small platform where they can show their talent, that's all. I know how difficult it is to get a chance like this. After doing Thattathin Marayathu, I got tremendous appreciation and fame with just that one movie. But it took another eight months before I got another film.
How did you start your career in Music?
Earlier I used to live in Ras-al-Khaima, where we used to get only two channels on TV – English and Arabic. Naturally, we watched the English channel, which mostly played English songs. It was the time of boybands and Backstreet Boys was the biggest. I was inspired and joined a music class to learn the keyboard. Soon, my friends and I created a band of our own and used to create music videos.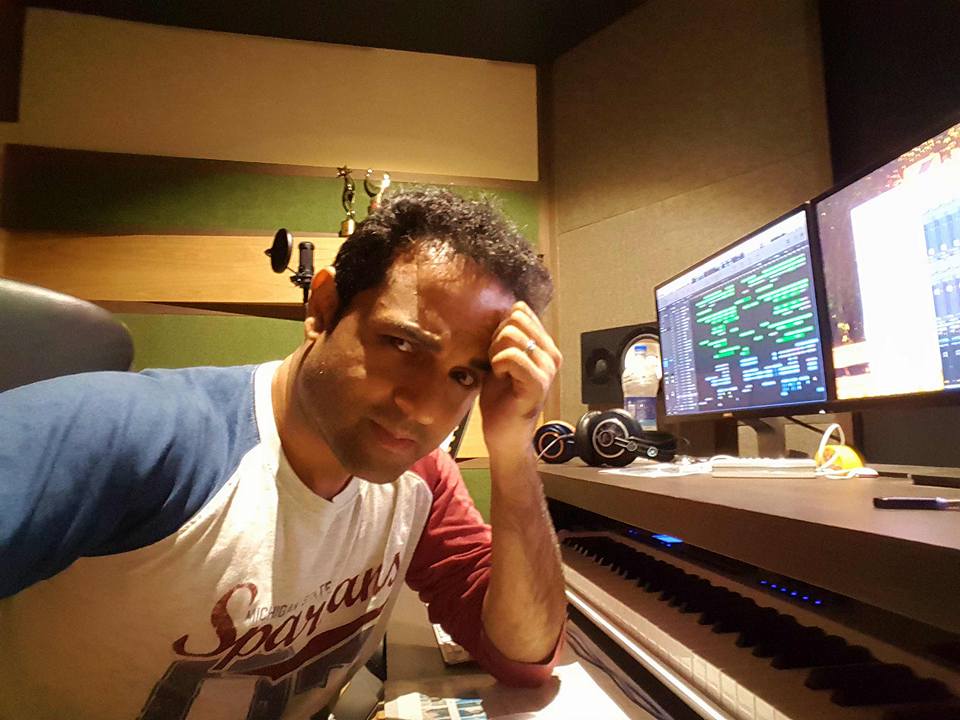 At that time, a lot of programmes were held in the Gulf where performers were brought in from India. One such occasion, a friend's brother showed our music video to the organisers of an event. They liked it and called us to perform at the show. That's when I met Vineeth Srinivasan for the first time. The two of us hit it off from there and used to collaborate for music. Later on, he once asked me if I could do the music for his album Coffee at MG Road. On the back of its popularity, I got the call from Johnny Antony to do the music for the trailer of the film Cycle. And post this; I got the break in my career as music director for the film Pattanathil Bhootham.
Your songs have a Hindustani touch?
I love Hindustani music since my childhood as my father listens to a lot of it. It has a good flow. It will make you listen to it more and more. That's how I have Hindustani influence in my songs too.
What are your future projects?
I am currently working on a project called My Story, which is the directorial debut of Roshni Dinakar, in which Parvathy and Prithviraj are the main leads. It's a movie in which I can do a lot of experiments with music. I am highly juiced up about it! Other projects are Aana Alaralodalaral, Aadu 2, Adi Naasham Vellapokkam, and I'm working on a Telugu movie too