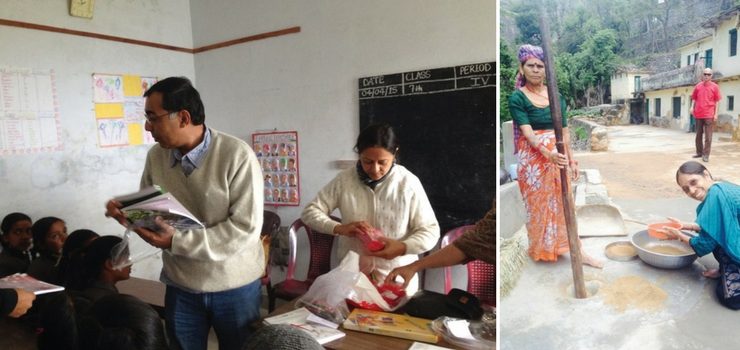 Through her social enterprise SaveAGram, Amala Menon is crusading to raise the self-esteem of villagers in India, one village at a time
Text Credits: Charishma Thankappan                      Image Credits: SaveAGram
Picture this. Walking down the river Kabini and across the tribal fields; sitting down at earthen fire kitchens and flattening a ball of rice dough to make Ari Pathal; cupping your palms to a vine that when chopped, gives pure drinking water. These may sound like some of the most exotic experiences, but it would surprise you to know, that they are part of the quotidian routines of some of the village folk from our own land. And bringing these experiences in their truest forms to the city folk is SaveAGram, an organisation started by Amala Menon.
Born in 2014, SaveAGram is a social enterprise aimed at providing villagers with a stable income through shared culinary and living experiences. It offers a unique chance to live the local lifestyle while enjoying homemade meals and indulging in a range of activities the region offers (think hiking, a dose of yoga, rustic homes and ancient dance forms) and waking up in traditional village homes. Amala explains the system's vision-mission statement, "To try and provide income streams to villagers, we leverage on their existing sustainable practices. With the income, we also try to improve their sense of self-esteem and sense of pride in who they are. Income generation can be done by anybody by just employing them, but that doesn't empower them."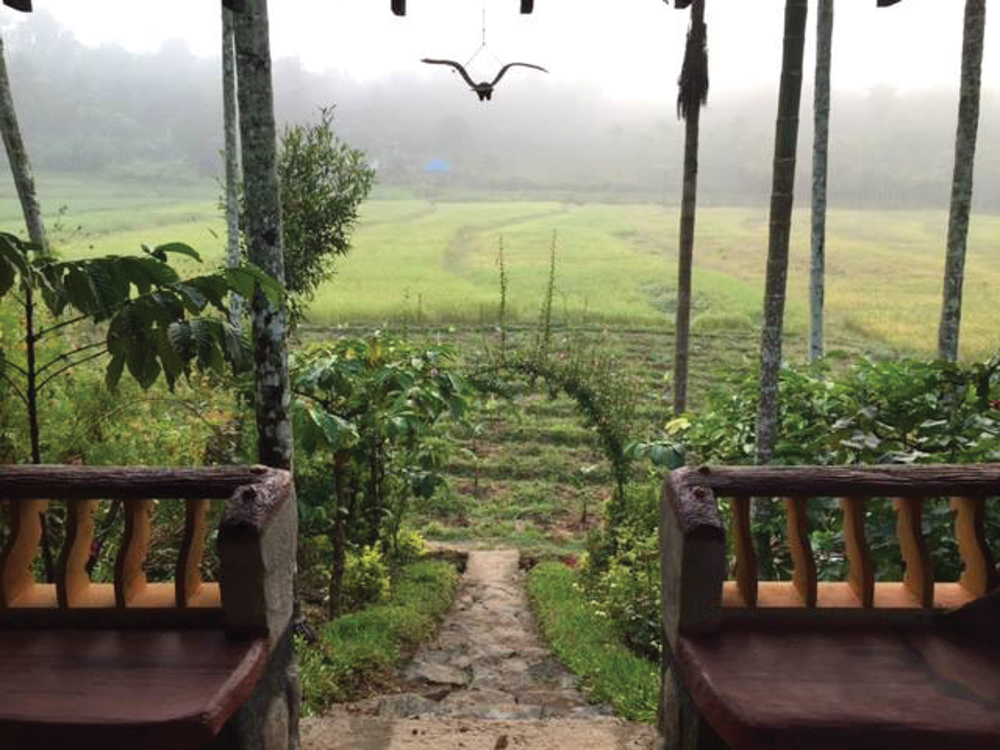 It is the need for better income that pushes villagers to live in the cities and live in poor surroundings, compared to the scenic villages that they have, says Amala. "Once during a landslide in the Himalayas, we were forced to go and stay in one of the villagers' home. I was not very comfortable initially, as I have been living in Singapore and had a sense of clinical cleanliness. We had to climb up to reach the house, and upon reaching the top, a spectacular view of the Himalayas greeted me and I was sold. I wondered why people left such beautiful places to go and live in the cities. I also saw that they are also almost as clinically clean as Singaporeans. They broom their angans at least three times a day!"
Amala, who used to work in the corporate sector till 2012, started doing recces in the Himalayas in 2013 and finally registered her company in 2014. "I never wanted to do charity or be an NGO. I wanted an organisation that is profitable, and the profits generated have to be churned back into developing the institution. So that is how we started SaveAGram, and we started in a village in Garhwal."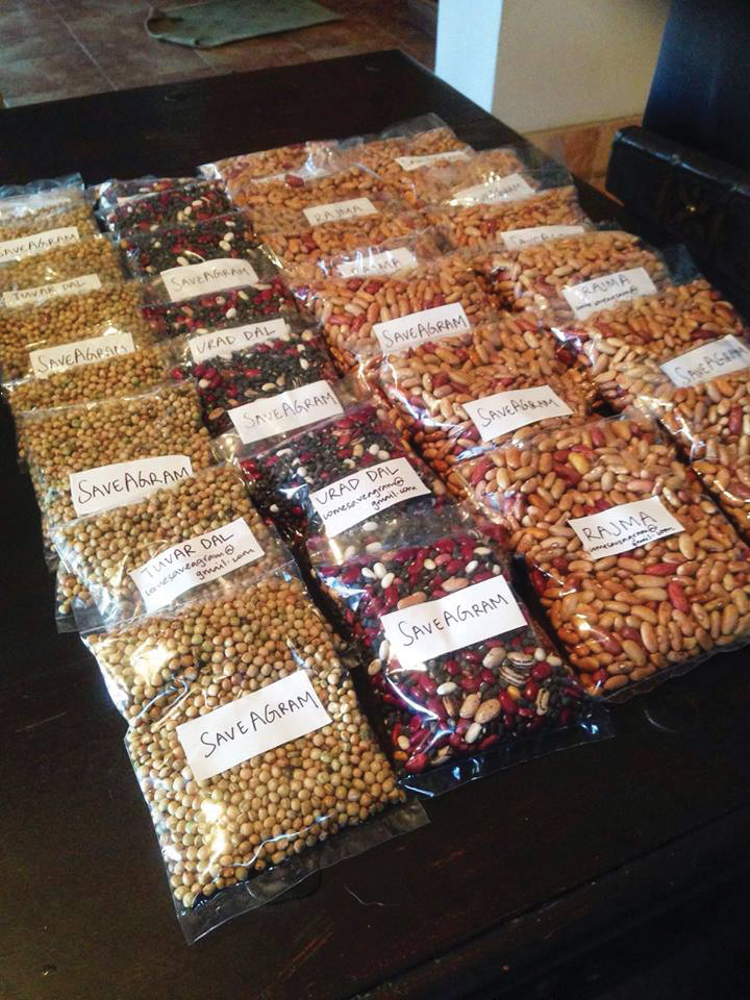 Finding a home was a big challenge, she says, as it had to be a place that attracts people. "Sometimes a home is owned by three-four people as it is passed down generations, as these homes are over a 100 years old. Each room belongs to different members of the family so you have to get their consent and sign a document. These are villages which are not accessible by road, so you have to trek up to them, and there's not a single shop there."
She later expanded to Wayanad, which is accessible by road, but one still needs to walk to the farmer's house. "I didn't want pollution and traffic," she reasons. "But by my second visit after I went to see the place the first time, the person had cut a mud road for us, and I was so upset and asked him why he had done it as I wanted it to remain as it originally was."
Amala doesn't intend to make a homestay out of all the families in the particular villages. "I encourage them to be a guide, a driver, etc. for the tourists, so that everybody gets the most out of their own capabilities. We give opportunities to women as well. I also encourage them to grow organic produce. They don't think farming is a fancy profession any more. It is still difficult to convince them that what they are doing is wonderful. There is a lot of hard work involved; it is a tough life they are living."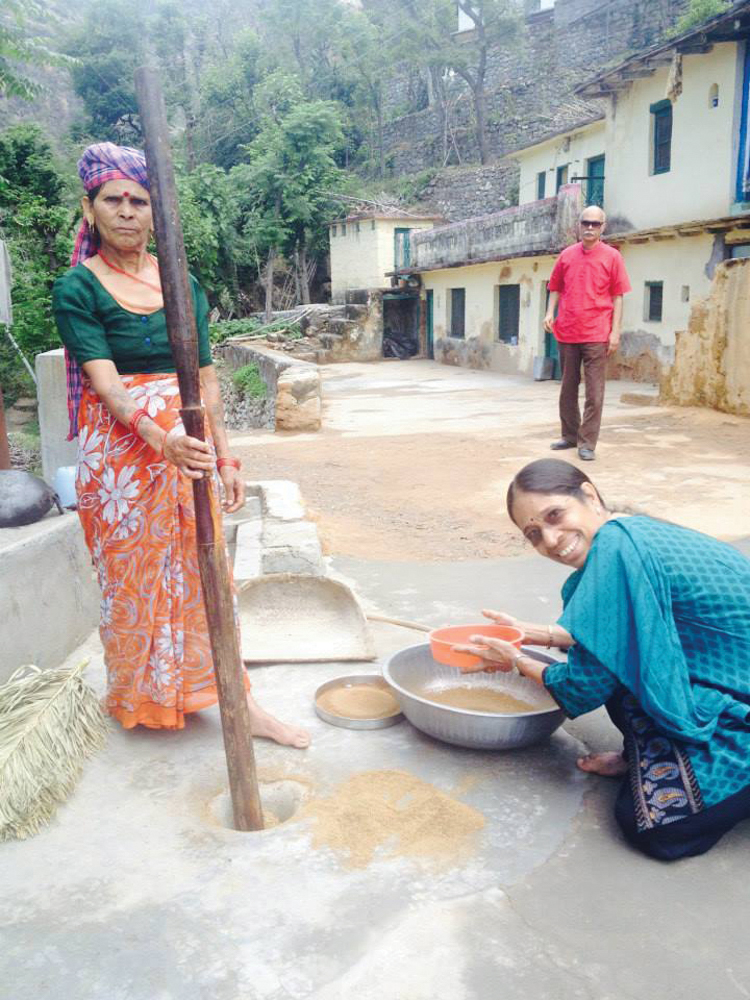 SaveAGram is a volunteer-run format. "We don't pay anyone right now except the farmers. The income is only from the tourists in the homestays in Wayanad and Garhwal," says Amala. She says that there is no support from the government for social enterprise in India, so it works to fund itself. "We also support schools in both locations. I want to look at the holistic development of each of the areas. At Wayanad is a tribal boarding school, while it is a day school at Garhwal. We are getting a sponsor for a child for one year and I want to raise that to a hundred sponsors. I don't go about asking for donations, but instead ask people to sponsor a child or a teacher."
How does SaveAGram differentiate itself from other community sustainable tourism? "Others do it for their own pockets; for me, the fundamental intention is to raise the community's level of self-esteem and income. We are not contriving a situation; we are trying to retain an existing situation that is sustainable. There are standard tourist places that other companies list, that anybody can Google and find, but we give them real experiences, things which most people are unaware of and which you can get only if you stay with the local families. We encourage the tourists to teach in the local school – whether you're an artist or a dancer. We also work with actual tribal guides who take you deep into the jungles, which you can't otherwise access. It's not your run of the mill tourist experience. We make it as authentic as possible."
On the government's role for the development of the villages, Amala says that it is "doing a lot of good things, but the problem is that once they start a project, there is no follow through. You have to check if the programme is working the way you meant it to; you cannot start a project just to win votes unless the project is self sustainable".
Amala says that making the travellers sensitive, aware, and responsible is very crucial for SaveAGram. "We tell them that it's not a contrived home – it's a real home with real families who have their own routines and schedules. We suggest things that are ethnic and cultural to the area. We engage them in experiences and activities that are native to that place. We do not share the contacts and coordinates of the village as we want to identify only those travellers who are genuine, who really want to experience what we give, instead of just wanting to check them out. We filter the guests by letting them know the real conditions, such as the unavailability of an attached toilet and bathroom. Some guests give feedback that it was a great experience and they loved it, but ask for an attached bathroom to be built. But that's something I shall never do. It is a cultural thing for the villagers – why should they feel bad that they don't have an attached bathroom or toilet?"