SaveAGram: Instilling A Sense Of Pride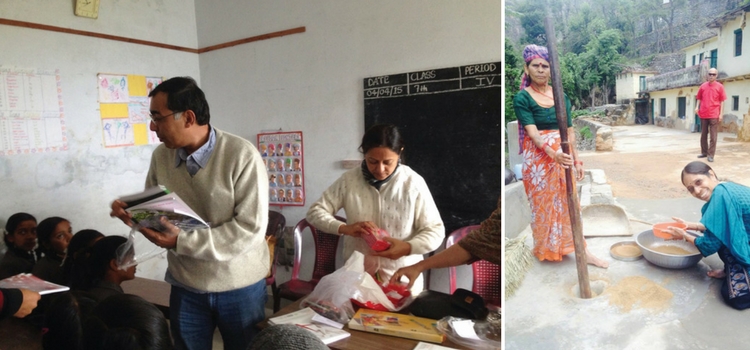 Through her social enterprise SaveAGram, Amala Menon is crusading to raise the self-esteem of villagers in India, one village at a time
Text Credits: Charishma Thankappan                      Image Credits: SaveAGram
Picture this. Walking down the river Kabini and across the tribal fields; sitting down at earthen fire kitchens and flattening a ball of rice dough to make Ari Pathal; cupping your palms to a vine that when chopped, gives pure drinking water. These may sound like some of the most exotic experiences, but it would surprise you to know, that they are part of the quotidian routines of some of the village folk from our own land. And bringing these experiences in their truest forms to the city folk is SaveAGram, an organisation started by Amala Menon.
Born in 2014, SaveAGram is a social enterprise aimed at providing villagers with a stable income through shared culinary and living experiences. It offers a unique chance to live the local lifestyle while enjoying homemade meals and indulging in a range of activities the region offers (think hiking, a dose of yoga, rustic homes and ancient dance forms) and waking up in traditional village homes. Amala explains the system's vision-mission statement, "To try and provide income streams to villagers, we leverage on their existing sustainable practices. With the income, we also try to improve their sense of self-esteem and sense of pride in who they are. Income generation can be done by anybody by just employing them, but that doesn't empower them."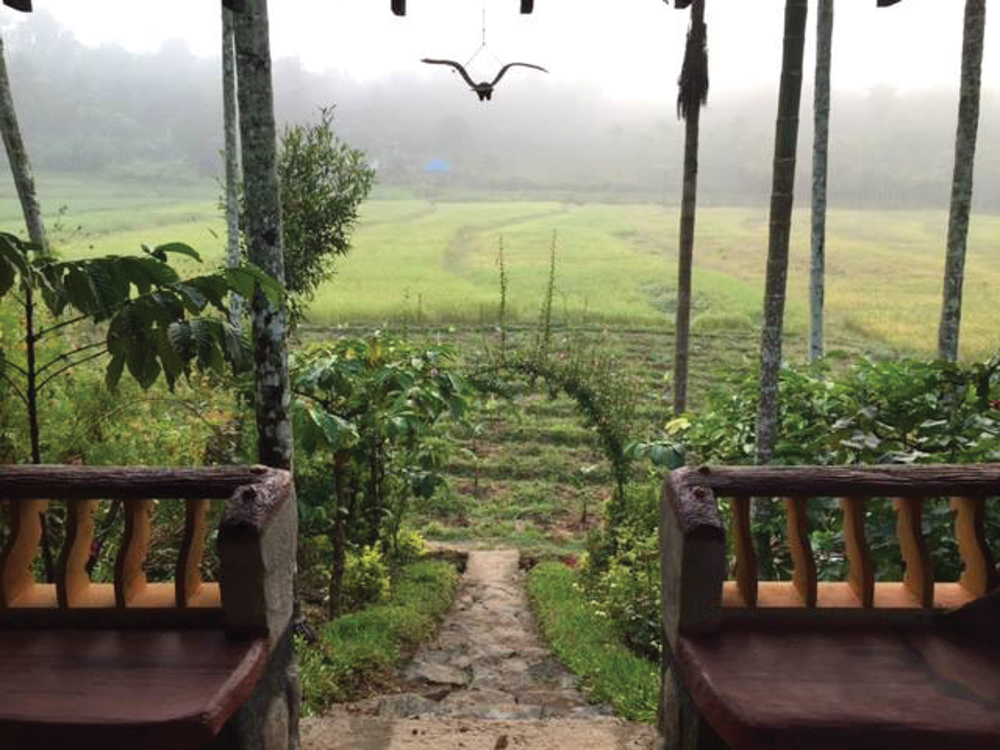 It is the need for better income that pushes villagers to live in the cities and live in poor surroundings, compared to the scenic villages that they have, says Amala. "Once during a landslide in the Himalayas, we were forced to go and stay in one of the villagers' home. I was not very comfortable initially, as I have been living in Singapore and had a sense of clinical cleanliness. We had to climb up to reach the house, and upon reaching the top, a spectacular view of the Himalayas greeted me and I was sold. I wondered why people left such beautiful places to go and live in the cities. I also saw that they are also almost as clinically clean as Singaporeans. They broom their angans at least three times a day!"
Amala, who used to work in the corporate sector till 2012, started doing recces in the Himalayas in 2013 and finally registered her company in 2014. "I never wanted to do charity or be an NGO. I wanted an organisation that is profitable, and the profits generated have to be churned back into developing the institution. So that is how we started SaveAGram, and we started in a village in Garhwal."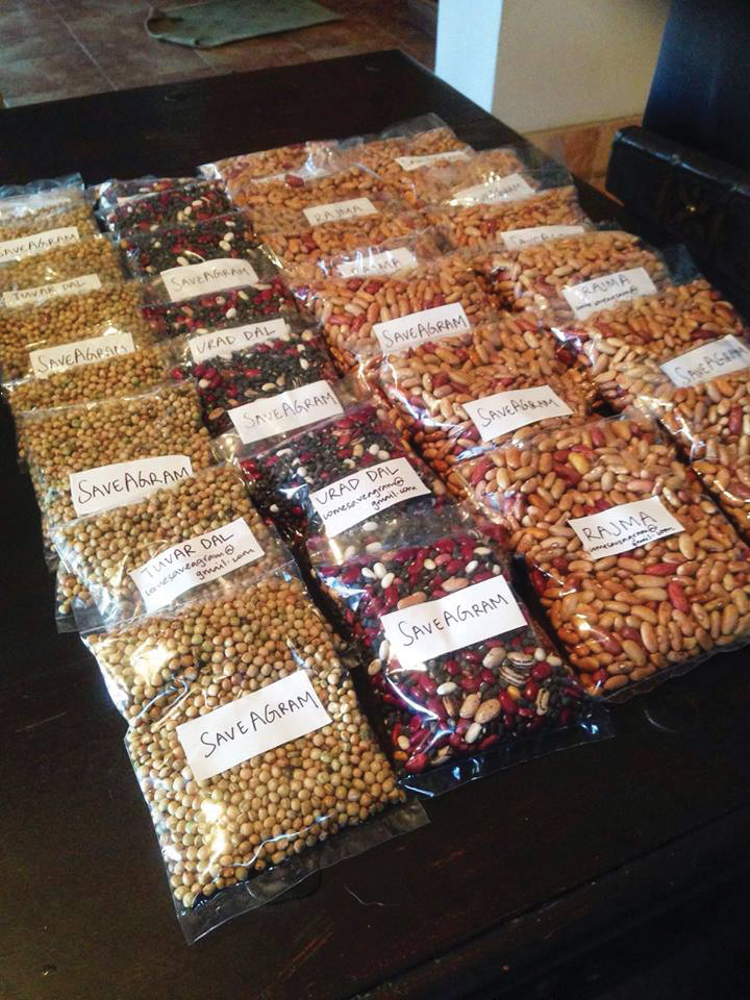 Finding a home was a big challenge, she says, as it had to be a place that attracts people. "Sometimes a home is owned by three-four people as it is passed down generations, as these homes are over a 100 years old. Each room belongs to different members of the family so you have to get their consent and sign a document. These are villages which are not accessible by road, so you have to trek up to them, and there's not a single shop there."
She later expanded to Wayanad, which is accessible by road, but one still needs to walk to the farmer's house. "I didn't want pollution and traffic," she reasons. "But by my second visit after I went to see the place the first time, the person had cut a mud road for us, and I was so upset and asked him why he had done it as I wanted it to remain as it originally was."
Amala doesn't intend to make a homestay out of all the families in the particular villages. "I encourage them to be a guide, a driver, etc. for the tourists, so that everybody gets the most out of their own capabilities. We give opportunities to women as well. I also encourage them to grow organic produce. They don't think farming is a fancy profession any more. It is still difficult to convince them that what they are doing is wonderful. There is a lot of hard work involved; it is a tough life they are living."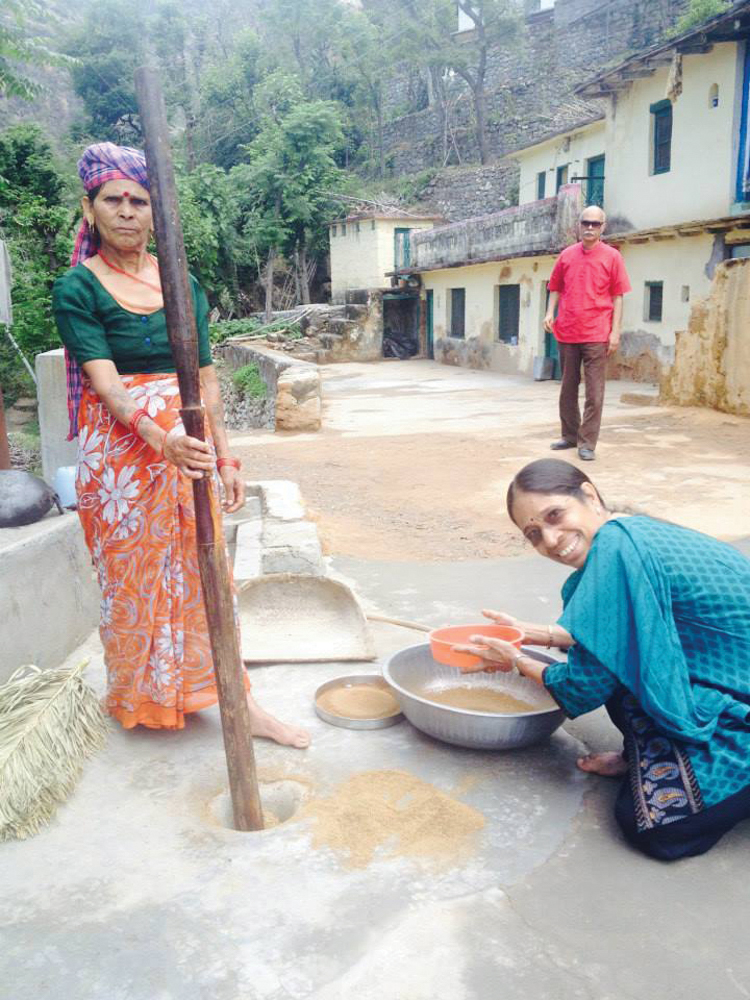 SaveAGram is a volunteer-run format. "We don't pay anyone right now except the farmers. The income is only from the tourists in the homestays in Wayanad and Garhwal," says Amala. She says that there is no support from the government for social enterprise in India, so it works to fund itself. "We also support schools in both locations. I want to look at the holistic development of each of the areas. At Wayanad is a tribal boarding school, while it is a day school at Garhwal. We are getting a sponsor for a child for one year and I want to raise that to a hundred sponsors. I don't go about asking for donations, but instead ask people to sponsor a child or a teacher."
How does SaveAGram differentiate itself from other community sustainable tourism? "Others do it for their own pockets; for me, the fundamental intention is to raise the community's level of self-esteem and income. We are not contriving a situation; we are trying to retain an existing situation that is sustainable. There are standard tourist places that other companies list, that anybody can Google and find, but we give them real experiences, things which most people are unaware of and which you can get only if you stay with the local families. We encourage the tourists to teach in the local school – whether you're an artist or a dancer. We also work with actual tribal guides who take you deep into the jungles, which you can't otherwise access. It's not your run of the mill tourist experience. We make it as authentic as possible."
On the government's role for the development of the villages, Amala says that it is "doing a lot of good things, but the problem is that once they start a project, there is no follow through. You have to check if the programme is working the way you meant it to; you cannot start a project just to win votes unless the project is self sustainable".
Amala says that making the travellers sensitive, aware, and responsible is very crucial for SaveAGram. "We tell them that it's not a contrived home – it's a real home with real families who have their own routines and schedules. We suggest things that are ethnic and cultural to the area. We engage them in experiences and activities that are native to that place. We do not share the contacts and coordinates of the village as we want to identify only those travellers who are genuine, who really want to experience what we give, instead of just wanting to check them out. We filter the guests by letting them know the real conditions, such as the unavailability of an attached toilet and bathroom. Some guests give feedback that it was a great experience and they loved it, but ask for an attached bathroom to be built. But that's something I shall never do. It is a cultural thing for the villagers – why should they feel bad that they don't have an attached bathroom or toilet?"
Drips Used to Save This 700 Year Old Banyan Tree In Telangana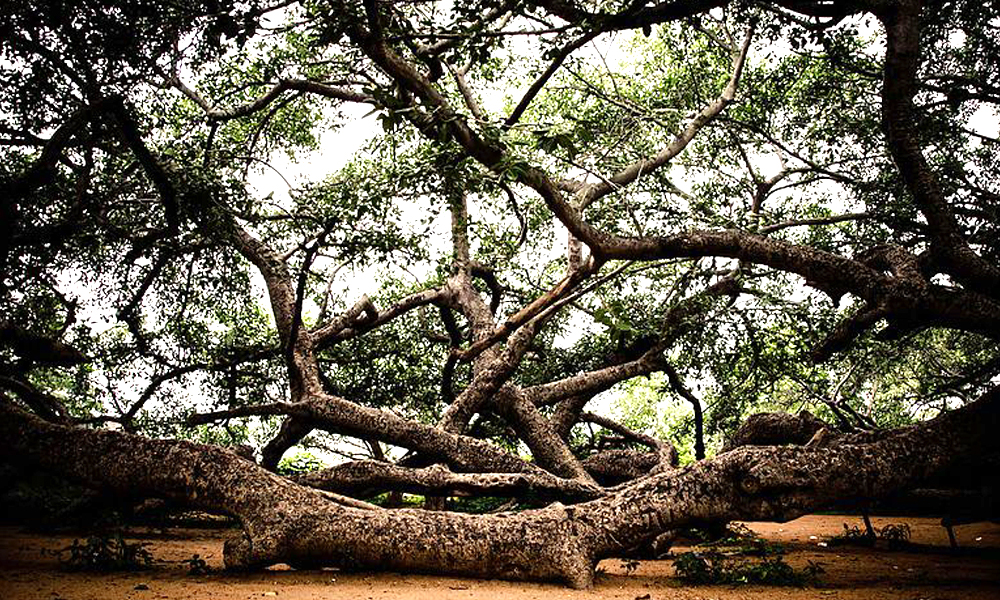 The second largest and perhaps the oldest Banyan Tree in the world has been overrun by termites, posing a danger to its life
The second largest Banyan Tree in the world underwent an emergency rescue effort as it was literally put on drips. A big tourist attraction in Telangana, the tree, known as Pillalamarri or Peerla Marri, has been infected with a severe termite infestation, threatening the life of the giant living being. Visitors have been barred from visiting the tree since last December when one of its branches came crashing down due to the plague.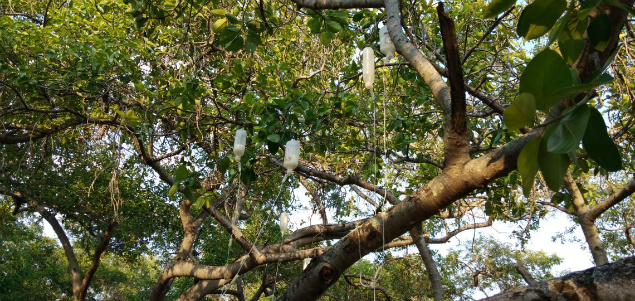 Source: Times of India
Forest officials have since determined to save the tree, by putting up drips filled with diluted pesticides to destroy the mites. Hundreds of drips with diluted chemical Chlorpyrifos have been set up every two metres around the colossal tree that expands across three acres. "We diluted the Chlorpyrifos chemical and started pushing it into the stem by keeping holes, but it didn't work out. The solution was coming back instantly. Later we started injecting solution like a saline drip. This process has been effective. Secondly, we are watering the roots with the diluted solution to kill the termites. And in a physical method, we are building concrete structures to support the collapsing heavy branches," Mahabubnagar District Forest Officer Chukka Ganga Reddy told the Times of India.
World's second largest Banyan tree in Pillalamarri of Mahabubnagar district in Telangana is on saline drip as part of the rejuvenation of the tree that is almost dying.The tree is given treatment by injecting diluted chemical to kill termite population that infested it. pic.twitter.com/0ADu5jbAd2

— ANI (@ANI) April 18, 2018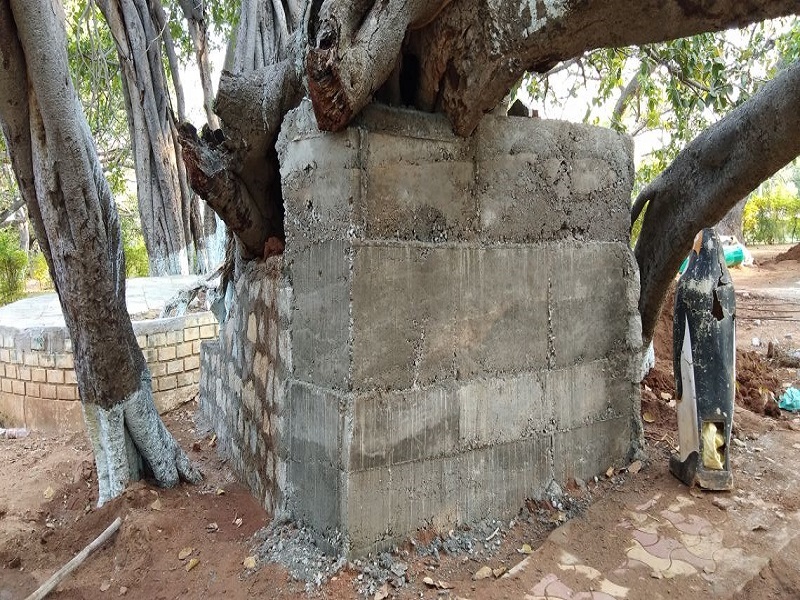 Source: Times of India
The impressive tree was under the authority of the Tourism department but after December last year, it was transferred to the care of the Forest Department. Ronald Ross, the District Collector is said to be directly overseeing the recovery of the tree. At nearly 800 years of age, Pillalamarri is perhaps the oldest Banyan Tree in the world. However, it still does not qualify to be a biodiversity heritage site as it is located inside a reserve forest, said G Sailu, scientist at Telangana Biodiversity Board. "But the forest department shall give it a heritage tree tag and conserve it," he said.
World Heritage Day: Here 's A Look At The 6 Best Heritage Sites In Kerala
From Kasaragode to Kanyakumari, Kerala is known for its rich cultural heritage, natural beauty, and breathtaking sites. The state is home to some of the best heritage sites in South India and provides an ecstatic experience for travellers and locals who are interested in witnessing these wonders
Text credit: Shibul Pavithran 
Kerala is richly endowed with heritage buildings, structures, and sites, all of which are having very unique architectural and aesthetic importance. The heritage sites are not just monuments, but include buildings, artifacts, structures, areas of historical significance, aesthetic, architectural, cultural and environmental significance and even traditional skills. Some of these age-old structures speak about a fascinating period from Kerala's charming past, drawing countless history fanatics, archaeology lovers and art & architecture enthusiasts from all across the globe. If you are also amongst those who get amazed by the beauty and history of the ancient buildings and monuments, a trip to Kerala is definitely a must for you.  Not many know that this beautiful state has been a major contributor to India's rich culture and history. We have shortlisted 6 heritage sites in Kerala which may definitely fascinate you and make you want to visit them.
Bekal Fort, Kasaragod: 
Bekal fort is more than 300 years old and is believed to have been built by Sivappa Naik of the Ikkeri dynasty in1650. There is also another belief that it was originally built by Kolathiri Rajas and later captured by Sivappa Naik. The fort was occupied by Hyder Ali in 1763 AD and later by British. Bekal fort is one of the largest and best preserved Fort in the whole of Kerala, bordered by a magnificent beach.  The fort is built on 35 acre headland on the shores of Arabian Sea, rising to a height 130 feet. Bekal Fort is among the top visited locations in Kerala. The Hanuman temple near the entrance and the ancient Muslime mosque situated near the fort, hold testimony to the age-old religious harmony that prevailed in the area.
Eddakal Caves, Wayanad:
Source: Sanchari
Situated an altitude of 4000 feet, these caves were discovered by Fred Fawcett, the then Superintendent of Police of the Malabar district in 1890, during his hunting trip to Wayanad. The name 'Edakkal' literally means 'a stone in between'. It is the only place with Stone Age carvings in South India. The carvings belonging to Neolithic and Mesolithic Age include ancient stone scripts, ancient weapons, symbols, animal figures and human beings. The rock surface is filled with motifs and one can see figures, crosses, triangles, tridents, various animals and human figures. Edakkal Caves is one of the most visited places in Wayand.
Tellicherry Fort, Thalassery: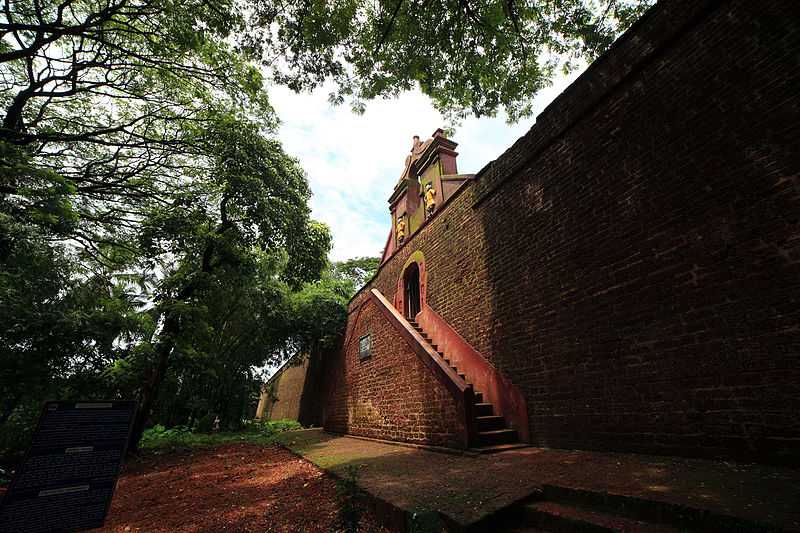 Source: holidify.com
Tellicherry Fort is located in Thalassery town of Kannur District of Kerala India. The fort was built in 1708 by the British East India Company to establish a stronghold on the Malabar coastline. It is a testament to the impressive engineering skills of  the British engineers and designers, the fort encloses a number of secretive tunnels and underground chambers that once served as hiding burrows for the defeated British military personnel. This historical fort today, is maintained by the Archaeological Survey of India and indeed, they have done a great job, making it an absolute delight for visitors who have a affinity for history and architecture. So, if you are also amongst those avid history buffs, a visit here definitely has to be marked on your travel itineraries.
Kappad Beach, Kozhikode: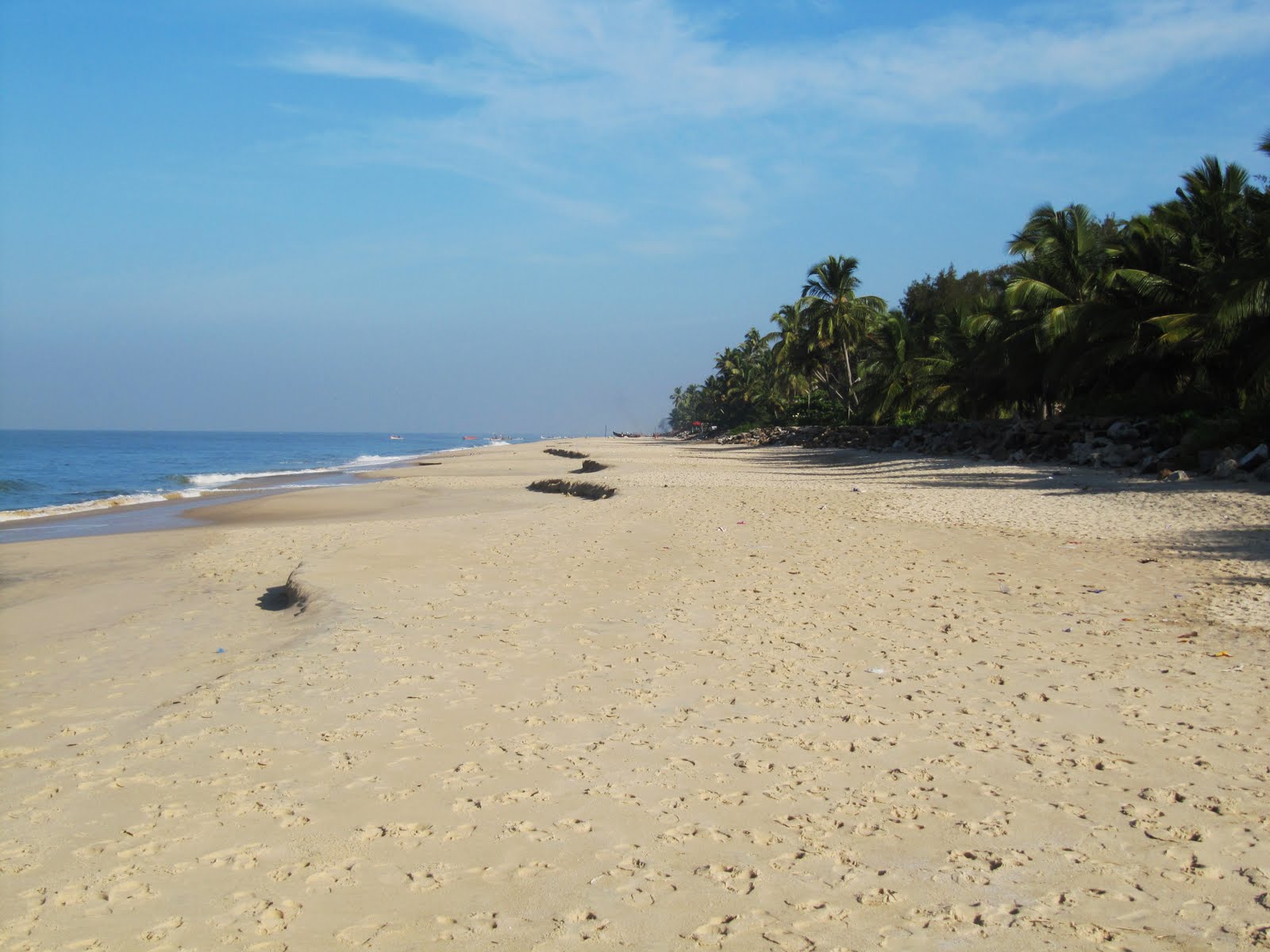 Source: placeforvacations.com
Vasco da Gama landed on Indian soil on 27th May 1498 at Kappad beach, Kozhikode along with 170 men. There is a monument on the beach that commemorates the landmark event of Vasco da Gama's arrival. This marked the beginning of a new era in the relationship between the Indians and the Portuguese which lasted for 4 to 5 centuries. The beach is ideal for relaxing and playing around with sand. Devi Temple, which is believed to be 800 years old, is situated on top of a rock near the beach. Sunset is a great site to watch here, in the combination of Sea and River.
Vadakkunnathan temple, Thrissur
Source: findmessages.com
Vadakkunnathan Temple, an ancient Hindu temple dedicated to Lord Shiva in the city of Thrissur. It exemplifies impressive Kerala type of architectural style that is quite appropriate for regions where rains are vigorous. The temple has a beautiful "Kuttambalam" – separate temple theatre for dances, etc., and monumental towers on all four cardinal directions. Vadakkunnathan Temple is the main venue of the famous Thrissur Pooram festival held every year in the month of April or May. This festival attracts more than a lakh of people, including many foreigners.  The festival goes on for seven days.
Palakkad Fort, Palakkad:
Source: Tourmet.com
The Palakkad Fort in Kerala is a beautiful historical monument that has gently integrated its high walls with its surrounding green gardens. One of the most well-preserved forts in the state of Kerala, the Palakkad fort was built in the 1766 AD by Hyder Ali, after which the fort was taken over and renovated by British in 1790. The fort is protected by Archeological Survey of India. And even today, the tough walls of the fort speak volumes about the stories of Tipu Sultan. The fort is square in shape, with massive walls and strong bastions in all four corners and in the middle. It is among the best preserved forts in South India. The thick laterite walls impress all who view it. A large ground that lies between the Fort and the Palakkad town hall is an important location for public meetings and important functions. Today it is a protected monument under the Archaeological Survey of India. It is a preferred picnic spot for everyone visiting Palakkad.
The Streets Of Mumbai Are Seeing The Last Days of The Premier Padmini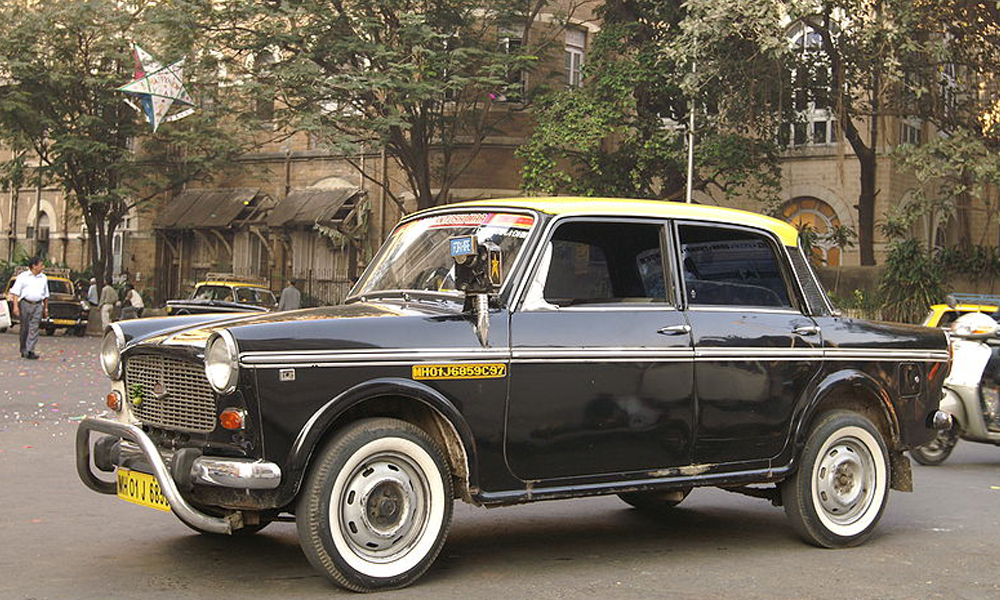 As one of the symbols of Mumbai's street life nears its end, we take a look at some of the other automobiles that were once champions of the Indian roads
Like all good things that come to an end, one of the iconic symbols of Mumbai is in its last days. The epochal yellow and black Premier Padmini taxis that were once ubiquitous in the lanes and by-lanes of the city, are on their way out.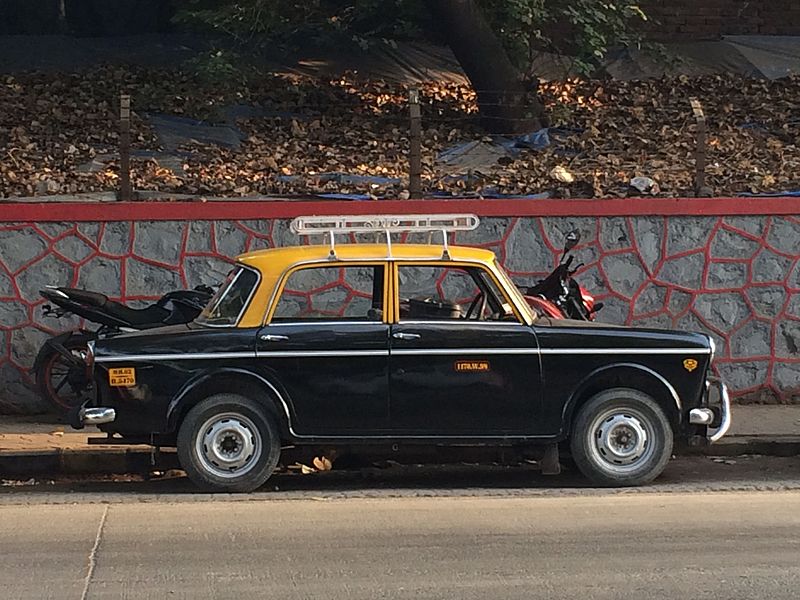 Manufactured by Premier Automobiles Limited, the omnipresent public mode of transport has been a reliable service to the people of India's Maximum City since the 1970s. The production of the city's well-loved taxi has finally ceased, even as the government's decree of phasing out automobiles older than 25 years came into place in 2008.
Taxis became swankier with time, moving from the Padmini to Hyundai Santro, to several of the new models. Eventually, the entire taxi experience has evolved from hailing one on the streets, to booking one with your fingertips thanks to the likes of Uber and Ola. However, none of the new age plush taxis can wipe off the memories of the creaking doors that needed to be slammed shut, the hand wound windows that needed to be rolled up and down, and the colourful patterns of the upholstery; that have now metamorphosed into nostalgia.
While we bid adieu to this exemplary symbol of Mumbai, let us remember the illustrious vintage fleet it will be joining, that once ruled the hearts and streets of India:
HM Ambassador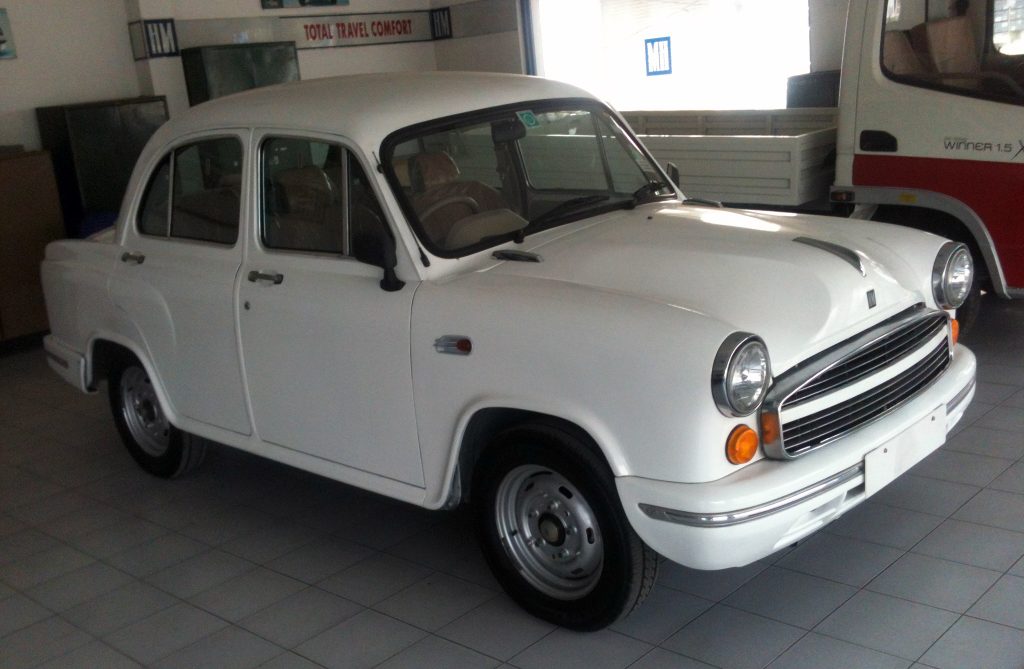 Fondly called the 'King of Indian roads', the Ambassador was the definitive Indian car that was the pride of Indian car owners from 1958 to the early 2000s. Manufactured by Hindustan Motors, it was the symbol of luxury for one of the first generation of indigenous Indian car owners. It later became the face of taxis in Kolkata.
Hindustan Contessa
Another classic from the stables of Hindustan Motors, the Contessa was the more modern face of Indian car that put it at par with American cars in terms of looks and design. In production from 1984 to 2002, the car was popular for its contemporary appearance but lost out for its underpowered engine.
Maruti 800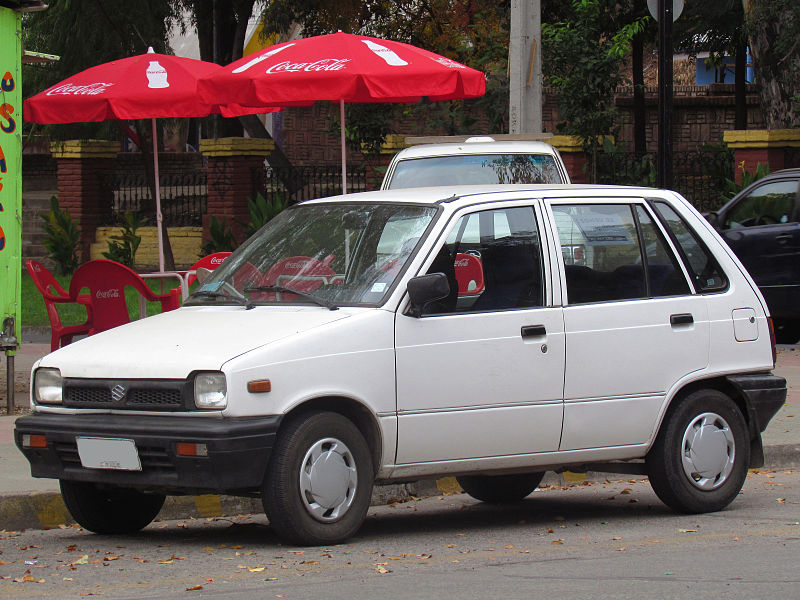 The first of the city cars that became the mass car, the Maruti 800 captured the Indian auto market like a storm. Affordable, yet meeting the requirements of a modern family car, it remained the 'best selling car' in India till 2004 from its inception in 1983.
Bajaj Chetak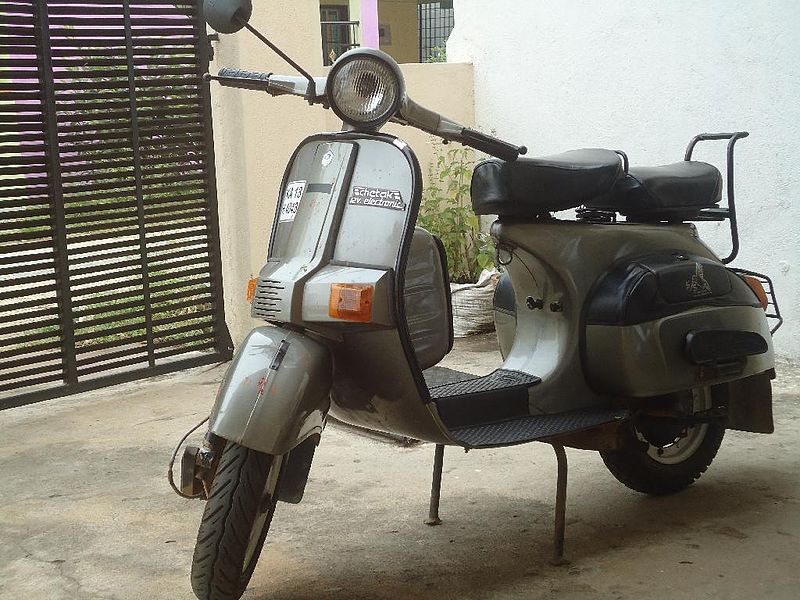 The handy all-time go-to vehicle for all Indians, the Bajaj Chetak was the forefather of Scooters in India. From solo riders to accommodating the entire family, the Bajaj Chetak pervaded the heart and soul of the country for its affordability and ease of use. It was a collective emotional moment when its production was halted in 2006 after its birth in 1972. It was what truly proved to be "Hamara Bajaj" for millions of Indians.
Yamaha RX 100
The bike that gave the youth of India wings of freedom and mobility, the Yamaha RX 100 was an instant hit when it was launched in 1985. It rose to a cult status and set into motion the beginning of the biker generation in India. The Japanese company ceased its production in 1996.