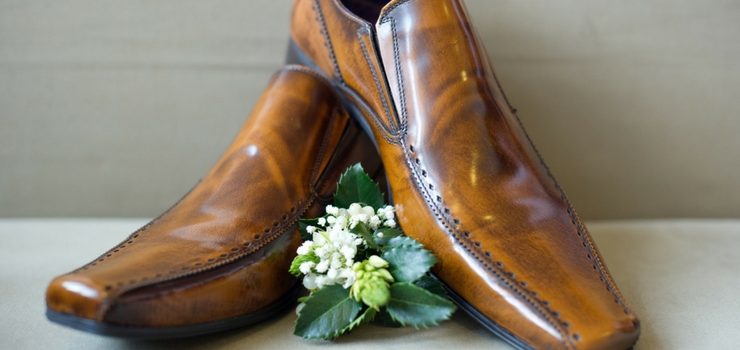 Shoes maketh the man, and it doesn't get bigger than on your wedding day
Text: Namrata George    Featured image: beverleyperkinsphotographer.co.uk
While you may get caught up with the perfect garment to make you look like the truly splendid bridegroom, it is the little details that equally matter and ensure that you look flawless to the finish. Do not underestimate the power of your footwear during your wedding and make sure to give time and thought to pick out a superlative pair that complements your garb. Here are some options to smoothen your choice in your search.
The Oxford
The Oxford, also known as Balmoral, is in reference to its shoelace eyelet tabs stitched underneath the 'vamp' – the part of the shoe upper that covers the top of the foot and toes. This type of construction is known as 'closed lacing' and offers the cleanest and as such most formal appearance of any lace up shoe. Oxfords are a timeless classic that will serve you well at any occasion and will be a sensible choice for you on your wedding day.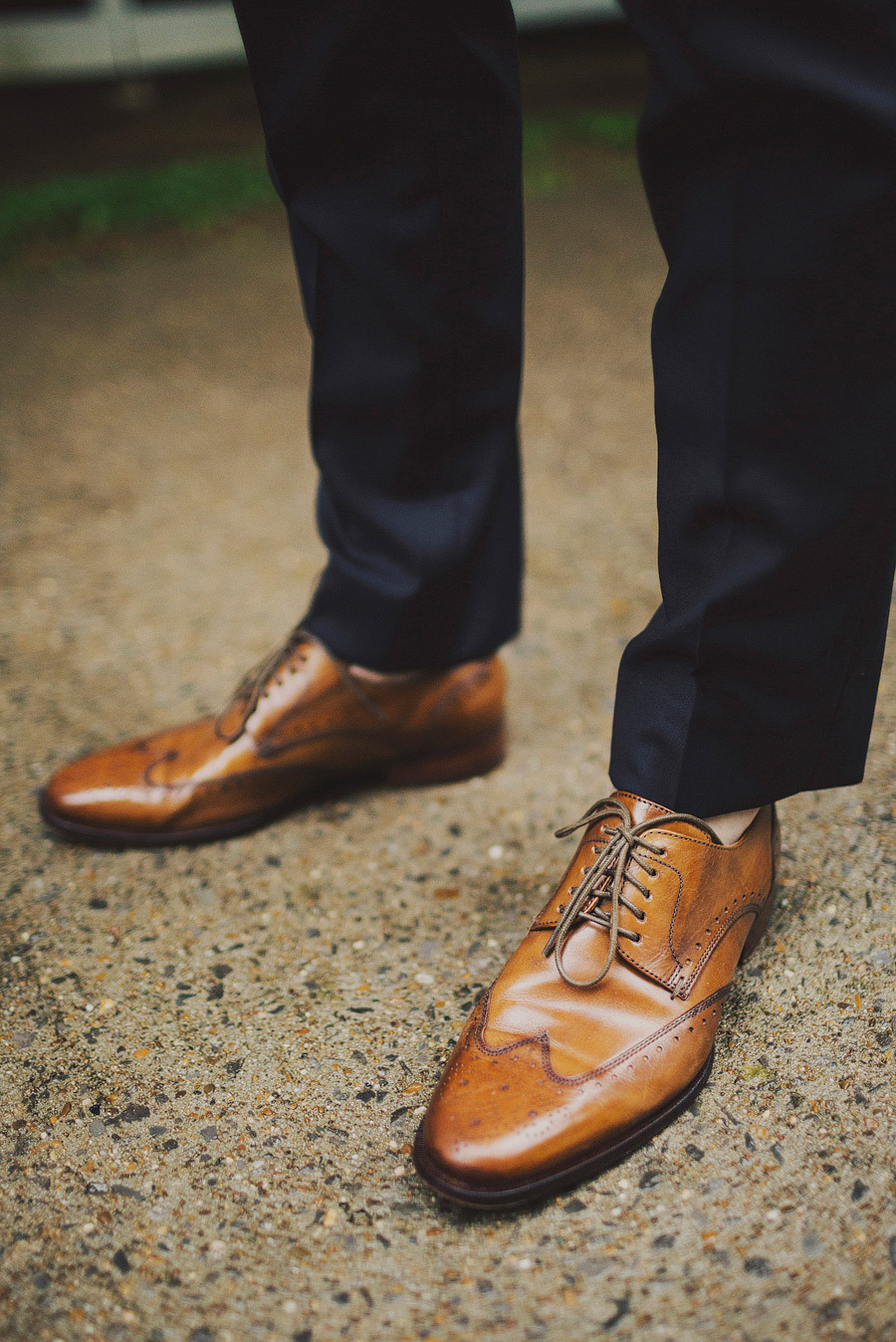 The Loafer
From Venetians to Moccasins, the loafer is more for comfort and freedom of movement. For this very reason, the loafer can hardly be considered to be formal shoes and yet there are some styles out there that really do look like it can be worn for all important occasions. Find something with more elegance and class and you might be able to pull off a pair of these with your wedding suit.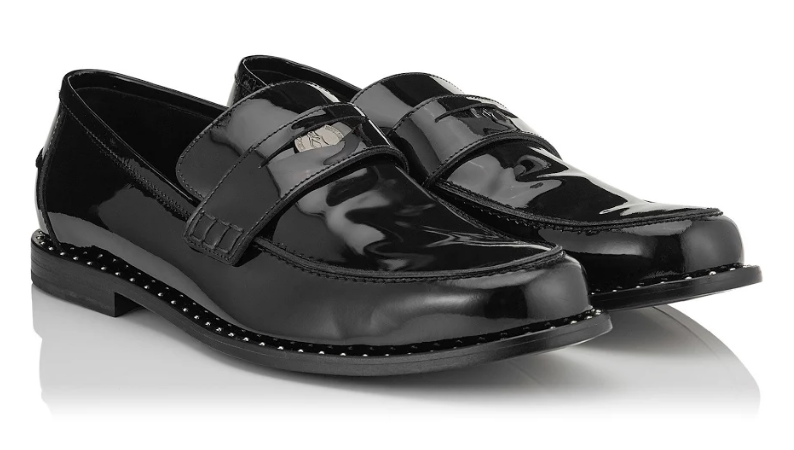 The Derby
While the Oxford is 'close-laced'; the Derby makes the most of 'open-lacing'. Here the shoelace eyelet tabs are sewn on top of the vamp to create two 'flaps' that wrap around the tongue of the shoe. Originally designed to be a more comfortable and sturdy shoe for hunting in, the Derby is traditionally considered to be unsuitable for formal occasions. Since there are plenty of lovely Derbys out there, if you are buying a new pair of shoes for the wedding, try to find a pair with the most appropriate details to it.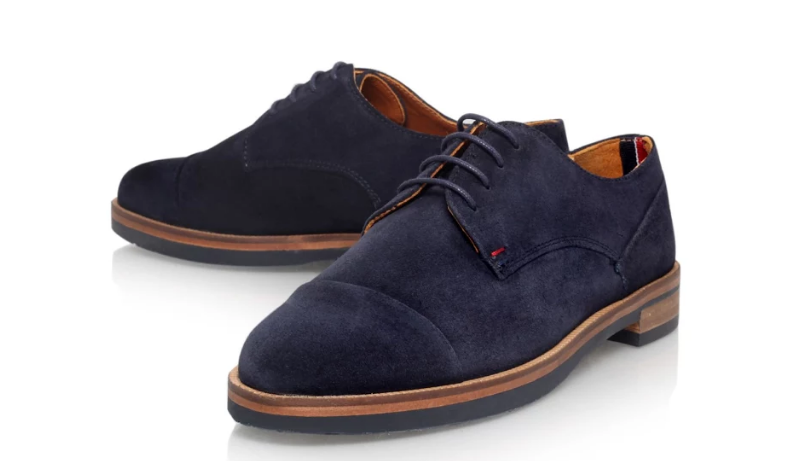 Kolhapuris
Kolhapuris are open-toed sandals, originally from Maharashtra. They are primarily made of leather and also have beautiful thread-work and other embroidery designs on them. The soles of Kolhapuris are quite sturdy. They are easy on the feet, which makes them one of the best choices for long wear. The work on them come in many shades and is ideal for a relaxed time during your wedding ceremonies.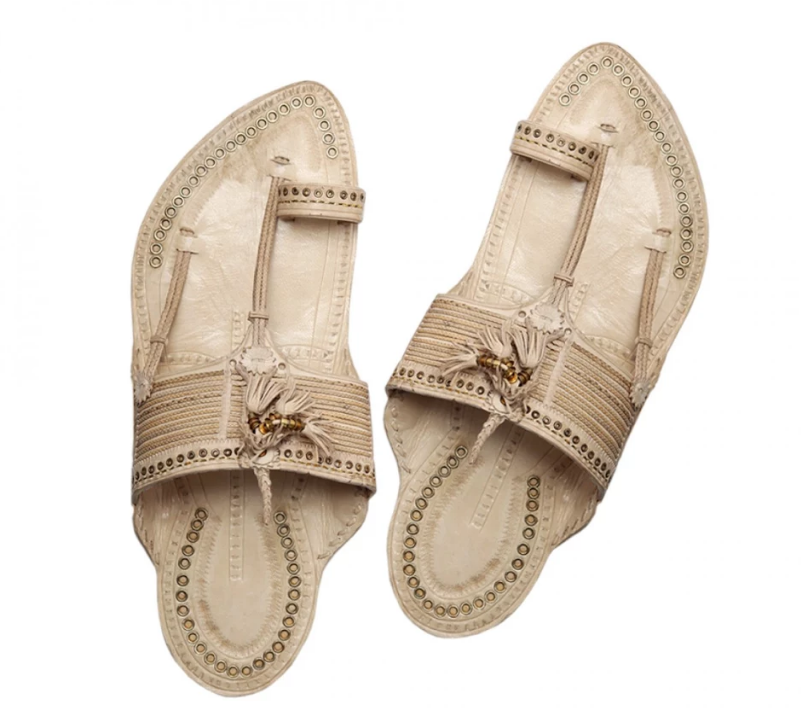 Jodhpuri Jutti
Jodhpuri juttis look very royal and elegant. They have sharp cuts, which give them an edgy look. From rough tans to royal golds and blues, they come in many colours and designs. They look great with bandhgalas and Nehru jackets. They perfectly complement every Indo-western outfit.