Priya Prakash Varrier to make her bollywood debut with Ranveer Singh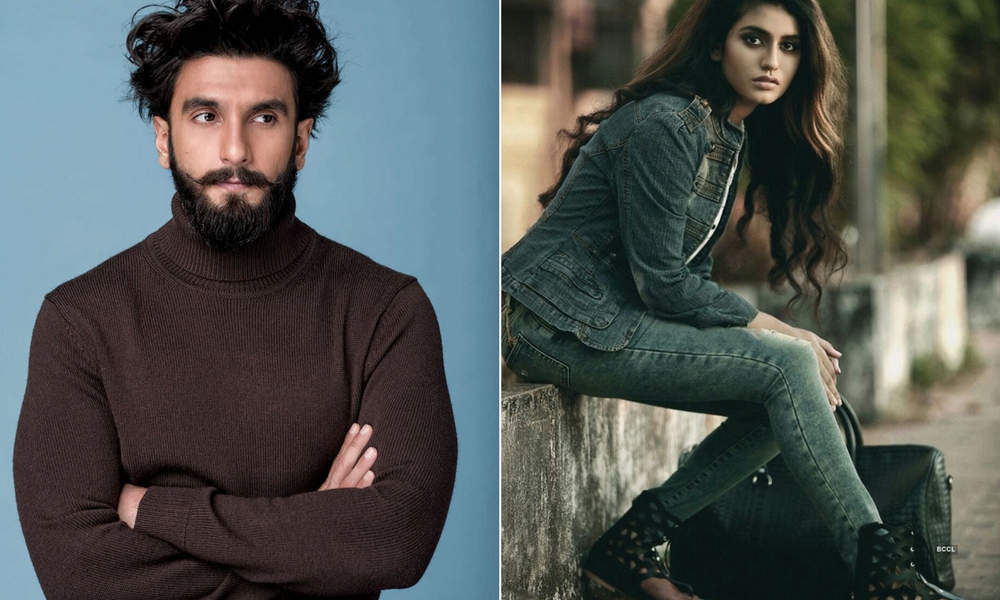 Simmba is an official remake of Telugu superhit starring N T Rama Rao Jr and Kajal Aggarwal. Karan Johar, who is co-producing Simmba, is keen to have her on board for the film
Text Credit: Shibul Pavithran 
Internet sensation Priya Prakash Varrier has been a headline maker ever since her 'wink' video went viral. The buzz maker has become quite active on social media as well—all thanks to her rising popularity.
Now, the latest rumor doing the rounds is that she might be seen opposite powerful of talent, Ranveer Singh in Rohit Shetty's upcoming venture Simmba.
According to BollywoodLife.com and Deccan Chronicle, the buzz is that Priya might make her Bollywood debut opposite Ranveer Singh in the film. The film is going to be directed by Golmaal director Rohit Shetty and produced by Karan Johar's Dharma Productions. Simmba' is an official remake of Telugu super hit starring N T Rama Rao Jr and Kajal Aggarwal. This will be the first time ever when Rohit and Ranveer join forces for a big screen venture.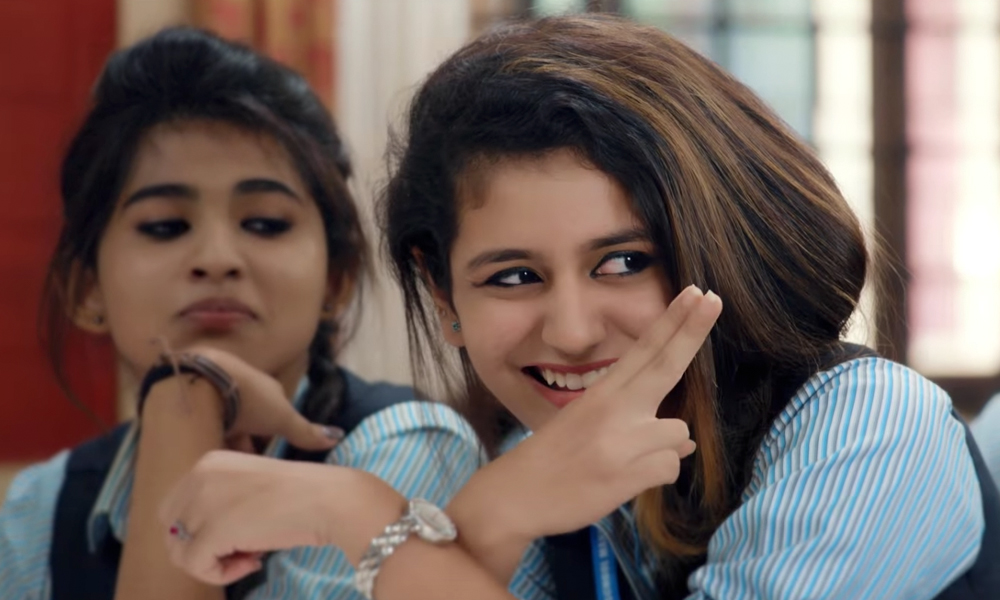 The 18-year-old Priya shot to viral fame in hours and had filmmakers queueing up outside her door. Apparently, Karan Johar, who is co-producing Simmba, is keen to have her on board for the film. Incidentally, Priya is a fan of Ranveer Singh, and has expressed interest in working with him in several interviews.
Karan Johar is the dream launch pad for any newcomer in Bollywood. Starting from Rani Mukerji (Kuch Kuch Hota Hai) to Alia Bhatt (Student of the Year) and now Janhvi Kapoor (Dhadak), Johar has been instrumental in making their presence felt in the Bollywood filmdom. He has given all these newcomers a brand name since they have worked with him. Will Priya also make a big mark in Bollywood?
Simmba, which will have Ranveer Singh playing a cop, is slated to hit the screens on December 21 this year.  Even though there hasn't been an official confirmation regarding Priya's casting in Simmba from the director or the production house. But there are huge expectations from the south Indian heartthrob.
Click here, to read more about Priya Prakash Varrier
Kerala's first Global IT Summit, #FUTURE on March 22-23 at Le Meridian, Kochi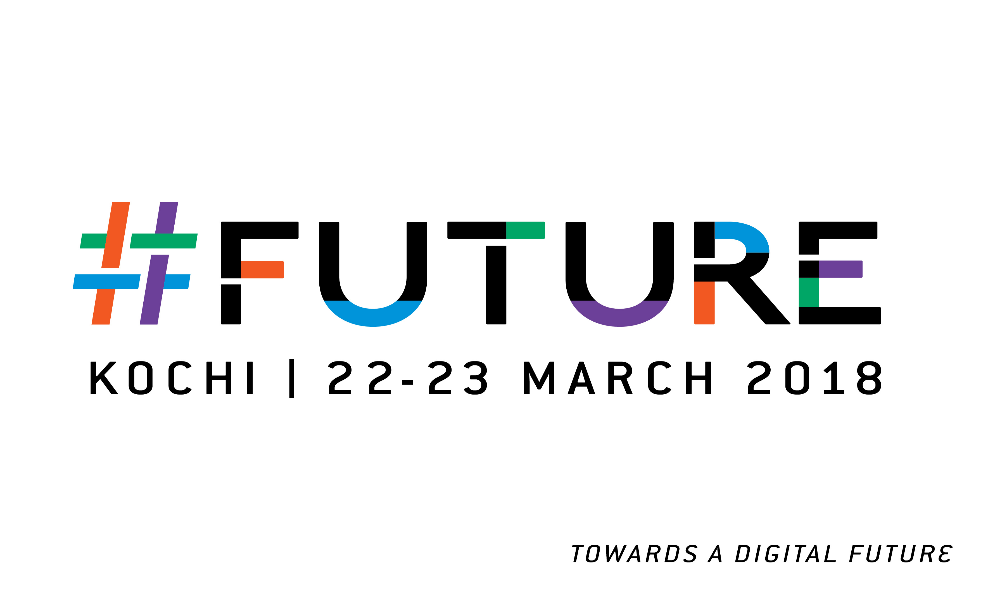 Top business leaders of the knowledge industry from all across the globe will assemble here for the Kerala government's two-day global digital summit #FUTURE, on March 22-23. It will be the most high-profile IT event ever conducted in Kerala
Text Credit: Shibul Pavithran 
'Technology Disruption and Inclusion' is among the major topics for panel discussions at the two-day brainstorming event, to be held at Le Meridien hotel in Kochi on March 22-23, being viewed by the State government as a path-breaking initiative that would offer various innovative solutions for transforming the lives of people by leveraging digital and other emerging technologies.
The event will have heavyweights from technology, finance and academia sharing the stage at Kerala's first ever Global Digital Summit #FUTURE, to debate and analyze the phenomenal changes in the conduct of businesses that are likely to be unleashed by new age disruptive technologies in the next 5-10 years.
The panel on "Technology Disruptions and Inclusion" has six speakers, and it is to be moderated by noted journalist Sagarika Ghose. The speakers at this session are: Dinu John Parel, Global CIO -Dover Corporation; Harish Krishnan, MD, Public Affairs and Strategic Engagement, Cisco Systems; Dr Subramanian Rangan, Professor, Strategy and Management, INSEAD; Thomas Zacharia, Director, Oak Ridge National Laboratory; Vinod Vasudevan, Group CEO, Flytxt; and S D Shibulal, Chairman of Kerala government's High Power IT Committee (HPIC).
The speakers at #FUTURE will also put their ideas on how Kerala can benefit from such opportunities or contribute to the changes for making technology inclusive and sustainable. The session will look into vital aspects of the emerging global scenario such as the changing needs of the global population in the next two decades, the role of technology in meeting these changing needs and how it can be designed for inclusion at all levels.
S Durga film is finally approved and ready to hit the theatres on March 23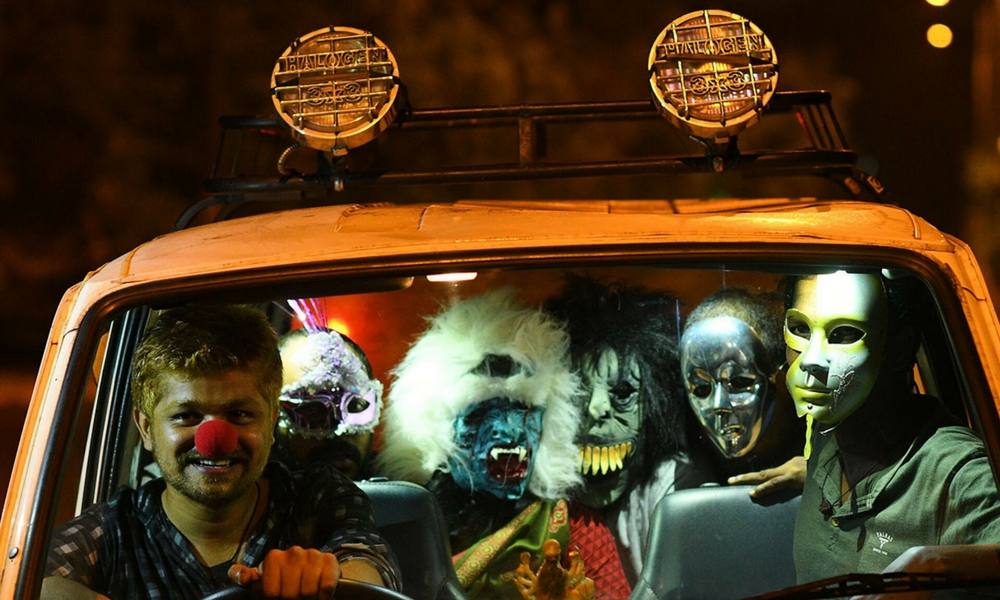 Malayalam film S (sexy) Durga grabbed much attention during the International Film Festival of India (IFFI) in Goa and was refused to be viewed by the jury as they alleged that the film had indecent content. The film is finally being approved for release on March 23 after a long struggle with the government bodies
Text Credit: Shibul Pavithran   
S(exy) Durga film made headlines when it was when it was dropped from the Indian Panaroma section during International Film Festival of India (IFFI) from Goa. Sanal Kumar Sasidharan, the director of the film, decided to approach the Kerala High Court regarding the matter. Also, the verdict too was ruled in their favour.
Considering the ruling, the film was also screened for the Central Board of Film Certification (CBFC). However, a re-examination of the film was ordered later. Eventually, the film couldn't be screened at IFFI. The CBFC was not convinced with the way Sexy was replaced in the film's posters. They alleged that the patches of the four letters (Sexy) covered on the poster weren't acceptable.
On the other hand, an eight-member Revising Committee decided to review the film on January 23, 2018. However, this resulted in favour of the film. They cleared the same without any cuts. This time around, the film was screened without any such patches or replacements. Post the screening, the committee has also ordered for the makers to exhibit this particular version only. Whereas Sasidharan has already asserted that the international rights of the film have already been sold in the name of Sexy Durga. However, considering the Indian objection, he had to change the title. However, he did agree to the change and has made all the necessary changes.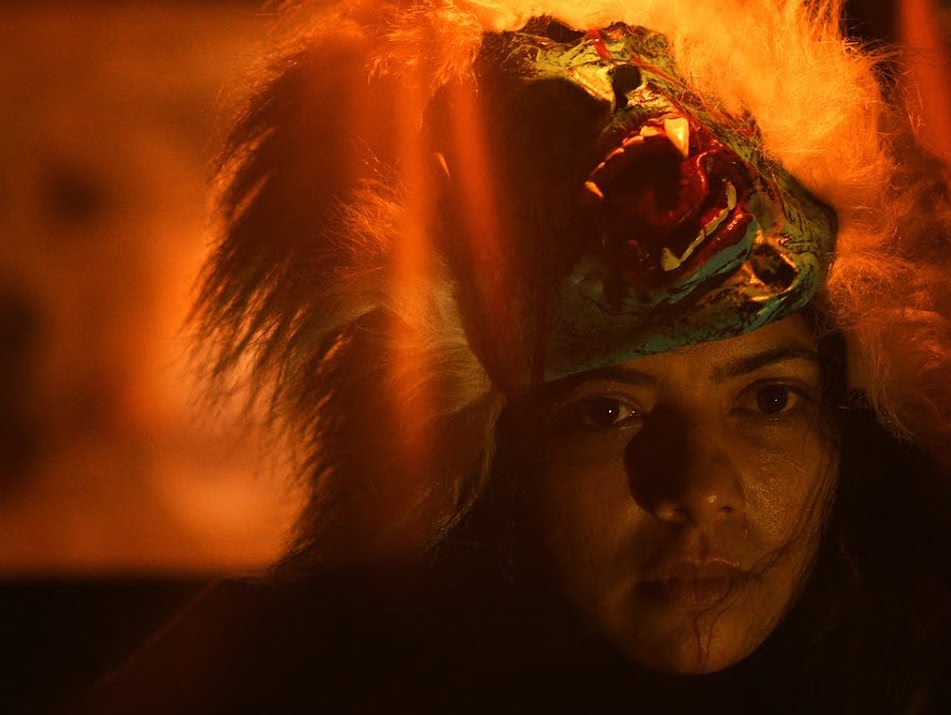 Finally,  the film is all set to begin its theatrical journey and will be released on March 23, 2018, after a long struggle with government bodies like Ministry of Information and Broadcasting.
Mr. Sasidharan is also trying out a new, parallel system of distribution, involving cinephiles. S Durga will be distributed by local cinema lovers who have formed groups for the purpose. Since last week some 25 such groups, with about 100 members each, have got together across Kerala — from Thiruvananthapuram to Kasargod — to publicise the film at the grassroots and also lobby for it with the local theatres.
The groups have been negotiating with wary theatre owners in their respective localities to screen the film commercially, assuring them that even such a small indie can have a loyal, dedicated viewership; and if tapped sensibly, can yield fairly good returns. Some 20 theatres have already come on board and the number is likely to increase in the coming week.
The trailer of the film, which has won laurels at many international feats, was recently released. It offers a glimpse into the plight of a woman who travels alone in a car in the company of a few men at night, and how she goes through the dirty dance of masculinity. The film makes you question the goodness of religion and the sense in following blind rituals in today's world, where devil might be more of Saviour than god in whose name maximum atrocities happen in the country.
Kunchacko Boban's Kuttanadan Marpappa will get released on 23 March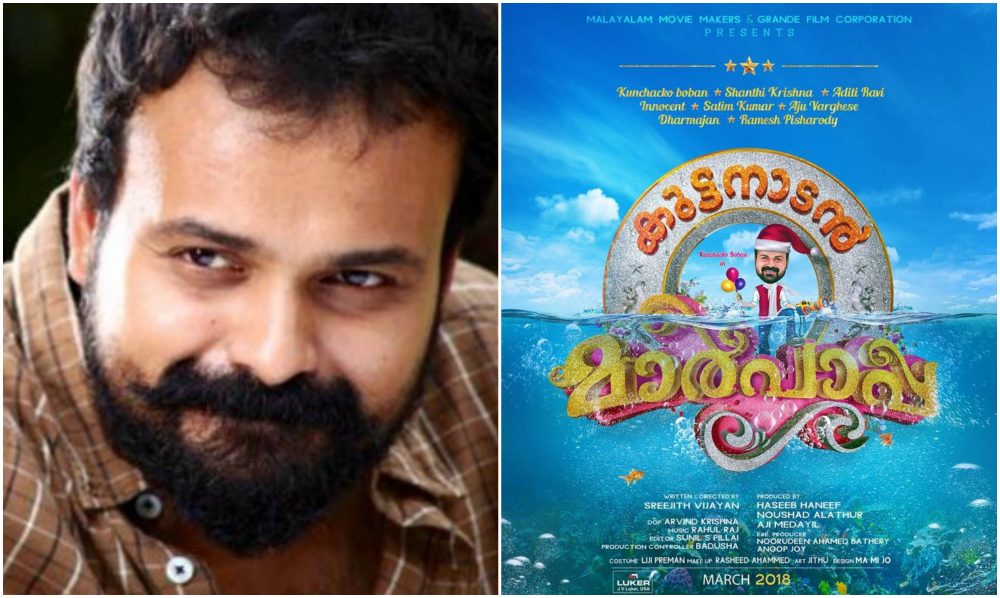 Kuttanadan Marpappa's trailer is everything about a photographer named John Paul, played by Kunchacko Boban. The Film is a complete family entertainer
Text Credits: Shibul Pavithran
Malayalis will never get over Kunchacko Boban's charming personality, which had swept fans off the floor back in 1997 when Aniyathipravu was released and Niram in 1999 which was like a trendsetter for college going people back then. It looks like his magic has never died down over the past few years, and given that he is still noted for his persona, it seems he is aging backwards. The charming actor's next movie is Kuttanadan Marpappa's which is all set to hit the theatres on 23 March 2018.
Kunchako Boban and Aditi Ravi are teaming up for the debut directorial of Cinematographer Sreejith Vijayan. Kuttandan Marpappa is about John Paul, a local videographer cum photographer and revolves around his interesting life set in the backdrops Aalapuzha. Lining up a few fun moments from the movie including the cool mom's character, played by Shanthi Krishna, asking her son to take a chance and impress girls, it is an entertaining watch. The film also has Hareesh Kanaran, Ramesh Pisharody, Soubin Shahir and Dharmajan in important roles.
Check out the latest trailer.