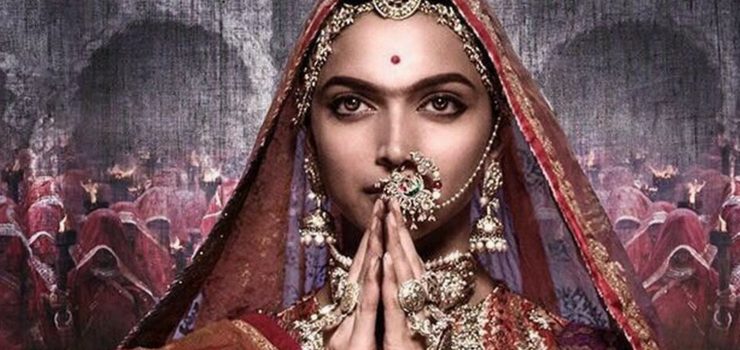 Deepika Padukone is shimmering in her new look for the period-drama film Padmavati
Text: Shilpa Ann Stanly    Featured image source: hindustantimes.com
First as Mastani, and now as Rani Padmini of Chittod, Deepika Padukone is proving to be a Bhansali-favorite as she dons the role of the "Goddess Queen" in Sanjay Leela Bhansali's upcoming period-drama 'Padmavati'. The actress left the world speechless on September 21 as she stunned in exquisite heavy Rajasthani baubles, while being beautifully enrobed in an opulent red dress in the first of Padmavati's movie posters.
While Deepika personifies the titular Rani Padmini (sporting a rather questionable unibrow!), her rumoured boyfriend Ranveer Singh takes on the role of Alauddin Khilji.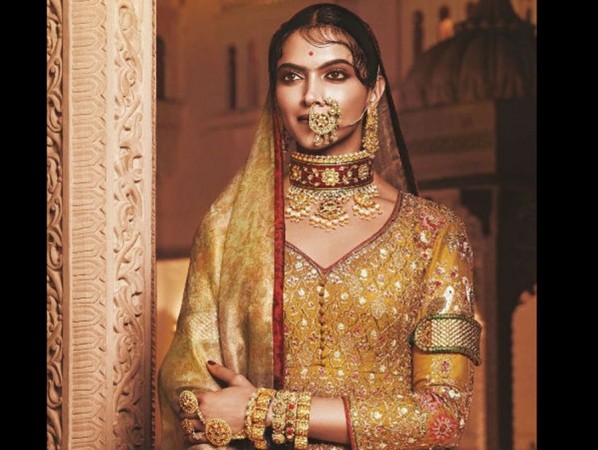 Shahid Kapoor is another addition to the star-studded cast and will be seen as Rawal Ratan Singh, Padmini's husband in the epic. Exuding power and aristocracy, the first look into Deepika's role in the movie makes us excited to think she will be doing full justice to her persona of Rani Padmini of Chittod.
In totality, the attire in the period-drama perfectly mirrors the personalities of each character; Padma's dignified beauty and bravery, Alauddin Khilji's passion, and Rana Rawal Ratan Singh's belligerent spirit. The designer-duo Rimple and Harpreet Narula being the women behind the exquisite costumes, have paid full attention to even the most diminutive of details in terms of colours, compositions and textures, contours, so as to assure the most idyllic visual statement.
The film is scheduled to hit the box office on December 1.