ON FLEA.K: A HOP, SKIP, AND A STEAL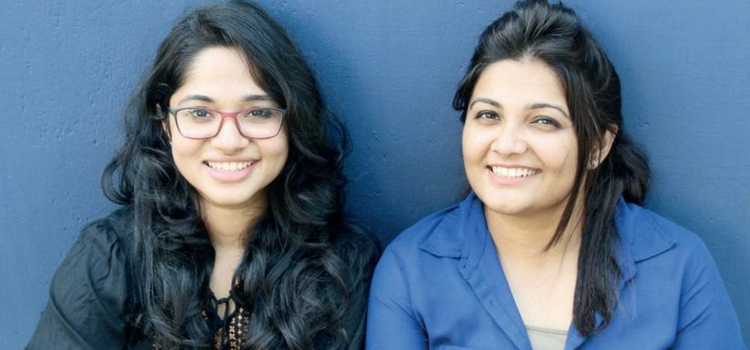 Young entrepreneurs Bhavya Babu Mathew and Leah Rachel Abraham fill us in on what Kerala's first flea market, On Flea.K, has in store for you this September
Text: Aiswarya John    Photos: Leah Rachel Abraham and Bhavya Babu Mathew, WTZUPCITY.COM
There's nothing quite like coming home with an incredibly unusual, rare, one-of-a-kind find from a neighbourhood garage sale, and bought for a steal. I can safely state that I would have a skip in my step if I got a hold of the perfect calfskin East West leather jacket (remember Sophia Marlowe from Girlboss?) at the bargain price of Rs 600, and a pair of Frye boots to match!
If words such as 'bargain', 'bric-a-brac', or 'collectible' send your hearts racing, Kochiites have yet another reason to pop open the sherry as 'On Flea.K' is making its way back in our calenders on September 9, at TocH Public School.
The brainchild of best friend duo Bhavya Babu Mathew and Leah Rachel Abraham, Kochi's first flea market is garnering a lot of attention, and sounds like the perfect binge for a soul that is desperately in need of a change in the city's shopping scene. Leah Rachel Abraham and Bhavya Babu Mathew tell us all about it.
What inspired the concept of 'OnFlea.K'?
(Bhavya) I was on holiday with my friends in Delhi, and we had decided to pay a visit to Dilli Haat. It was a permanent structure, housing various stalls based on a particular state's culture. They even showcased dance performances, and at the time, all the stalls were Rajasthan-centric. I was immediately inspired and wanted to bring this experience to Kerala. After much deliberation, it was agreed upon that acquiring a permanent structure would be an expensive affair, as we would have to purchase the land, and that's when the idea of 'OnFlea.K' hit me. There are a number of flea markets in and around India – Bengaluru has Soul Sunday, and Mumbai has its own little flea market. So we decided that it's time Kochi had one as well.
Who came up with the name 'OnFlea.K'?
(Leah) After a couple of brainstorming sessions, I put across the name. Colloquially, 'on fleek' means 'to the point', and that's what we wanted 'OnFlea.K' to stand for as well. However, quite a few people think the 'K' in 'OnFlea.K' stands for Kochi, which is really not the case.
How were you and Leah introduced to one another?
We are childhood best friends! We've known each other since Kindergarten, and our sisters are best friends to this date.
Tell us about your experience of kick-starting the venture.
The concept was brand-new to Kerala, and convincing the vendors and explaining the idea behind 'OnFlea.K'was probably the trickiest part of all. The first time was a bit of a task, but now it has picked up momentum as people are now aware of the concept. We conducted our research, and formed a good enough database. We had a client list of 200, and thought that acquiring 40 of them from the lot would be good enough. However, convincing them was harder than we expected, as they were skeptical about the idea being new, and whether it would be a successful affair. But now, it has picked up and is doing quite well.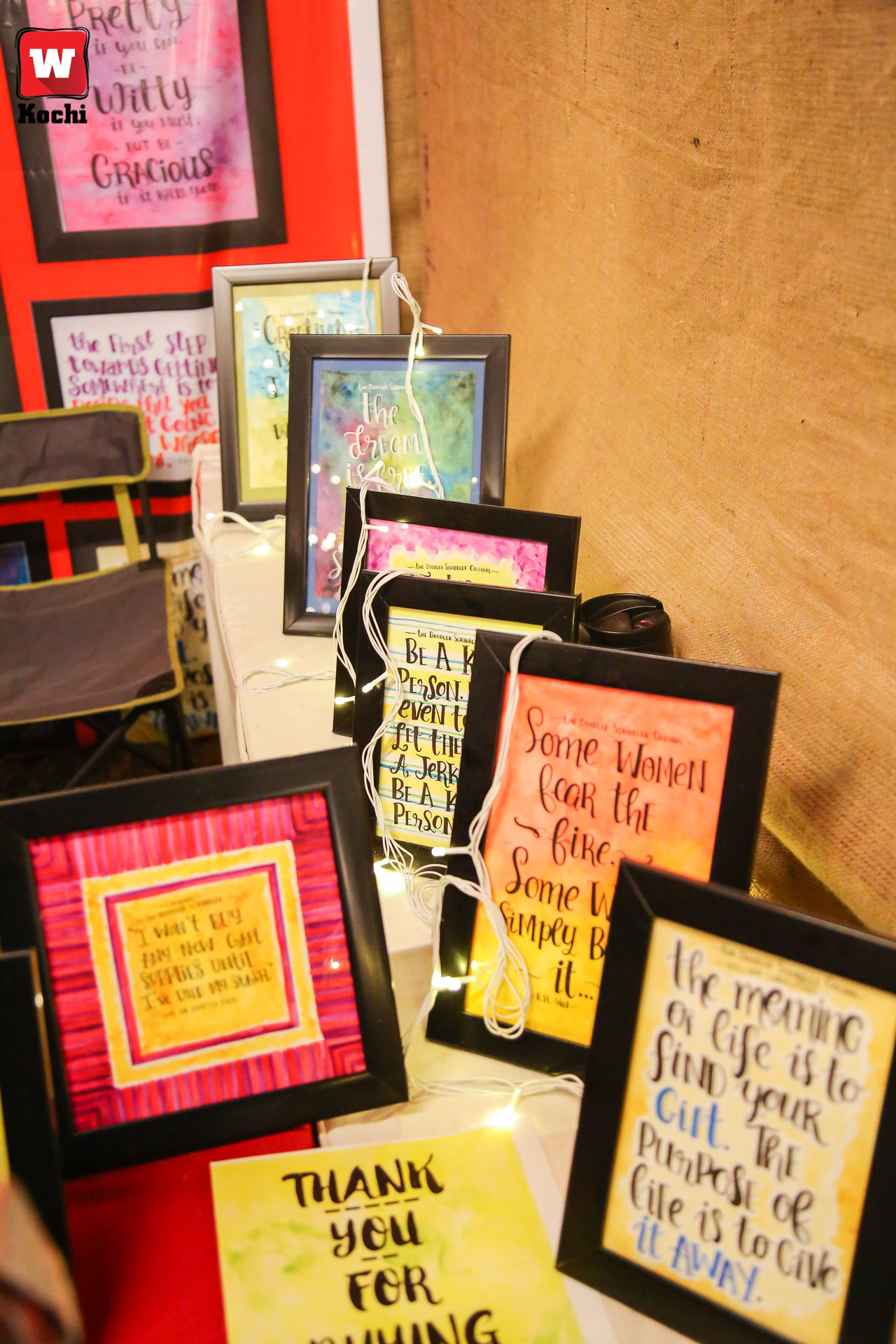 What are the major highlights at this year's event?
This year marks the entry of brands from Bengaluru and Delhi. Amongst the 100 stalls, Harley Davidson is to take up a space at the event, and sponsor gifts for the games to be held. A myriad of items will be on display, from clothes from brands like Clothes Without Borders, to food magnets as small as a coin! We even have stalls from Mumbai, boasting of alluring jewellery and charming décor. The idea of a band playing is still in discussion, as we have an all-girl band called Void. Focusing on women empowerment is what we aim to do, keeping in mind that it is well within the theme. Last year, we had a female lead singer to close the show. This year, we will also be looking at 'book swapping', where one can bring in a book and exchange it for another. Nail art, face painting, and other activities for children add to the festivities. Decathlon is planning to set up a trampoline to attract toddlers and keep them engaged.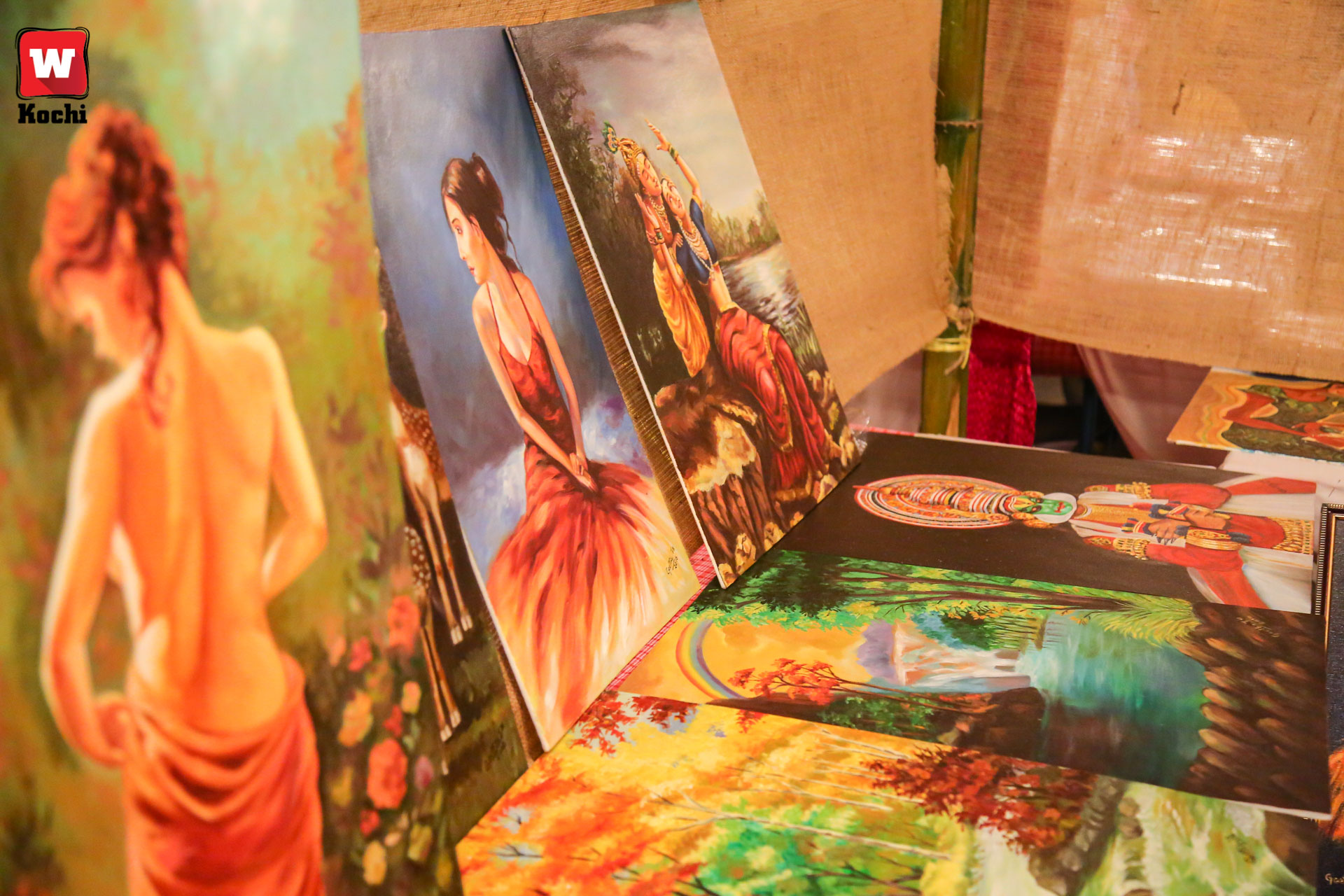 How does Kerala fair as a market for such events?
We have been receiving positive feedback, with people calling us from Thrissur, Calicut, and Kottayam. We would love to expand to other cities, and are working on it slowly. However, we do not wish to go out of Kerala, as we think these cities have great potential. Social media has proved to be our best advertiser, with people coming in from out of town, after learning about the event on different digital platforms.
Which of the stalls are you most excited about?
The book stalls, nail art, and face painting. This year, we have a stall for men's casualwear, and are eager to see the response from their side.
Tell us more about the Book Swapping stall.
We will be stacking a couple of books together, and people can come in with any number of books from their bookshelves, and exchange them for the same number, found at the stall. No magazines will be accepted at the stall.
I hear the refreshment stalls are going to be great this year.
Last year, we had around ten food stalls. This year, we are bringing in 16 stalls, solely dedicated to food and refreshment. We'll have everything, from burgers and nachos, to rolls, hot dogs and milkshakes. We also have a couple of bakers on board, serving everything from heavenly cupcakes and chocolates, to delectable French pastries.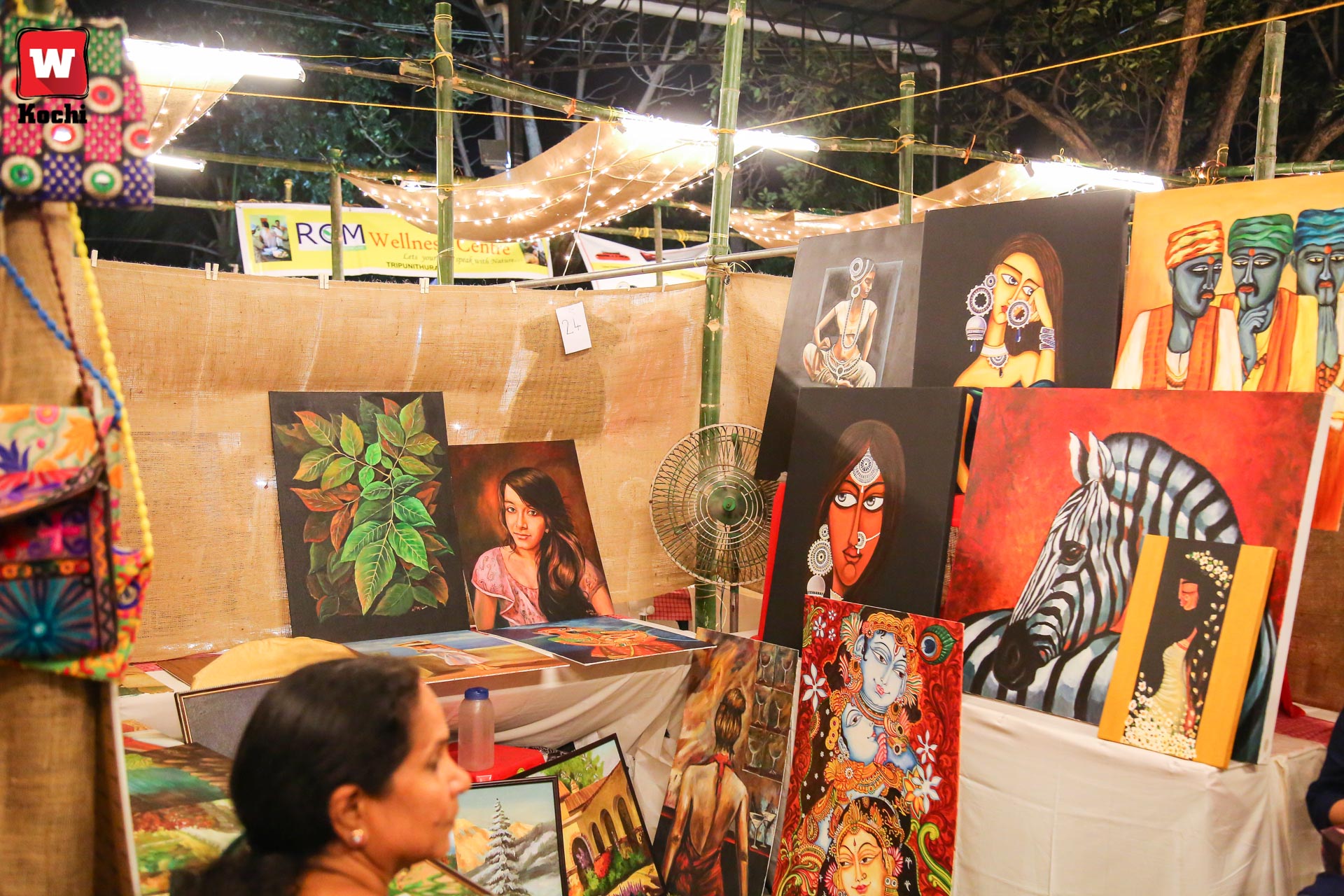 Do you agree 'OnFlea.K' could be a benchmark for budding businesses and young entrepreneurs?
Absolutely. We came up with the idea of 'OnFlea.K' with the intention of wanting to do something for women entrepreneurs. We especially wanted to help those from home, who started out from scratch, and are looking for a platform to showcase their talent. And this is precisely why we don't focus on high-end brands. There have been a number of people who didn't have a store of their own, and 'OnFlea.K' turned out to be the first platform for them to display their creativity. The success from their showcasing at 'OnFlea.K' translated into them finally owning their own stores, and for that, they are eternally grateful to have been part of the venture.
How does 'OnFlea.K' make it a point to prove its stance with women empowerment?
We invite women who are home-based vendors, or have an online store. They come here to test the market, and after assessing the pros and cons, they decide whether to give it a shot. There are also chances of people coming in to invest in businesses they deem worthy. There are also brands that come for publicity, and probably have a store that people aren't aware of. So this has proved to be a great centre-stage for making your brand visible to the people.
What does the future hold for 'OnFlea.K'?
To be honest, we never thought the concept would click in Kerala. For the first event, we were expecting a walk-in of 200 people, but were pleasantly surprised to see the event hosting close to 4000 visitors. So this year, we have upped the number of stalls from 40 to 100, and are expecting around 8000 to 10,000 people walking in. We have also been advertising outside the city, with the intention of hosting the event two to three times a year, and are planning to bring a change in venue each time.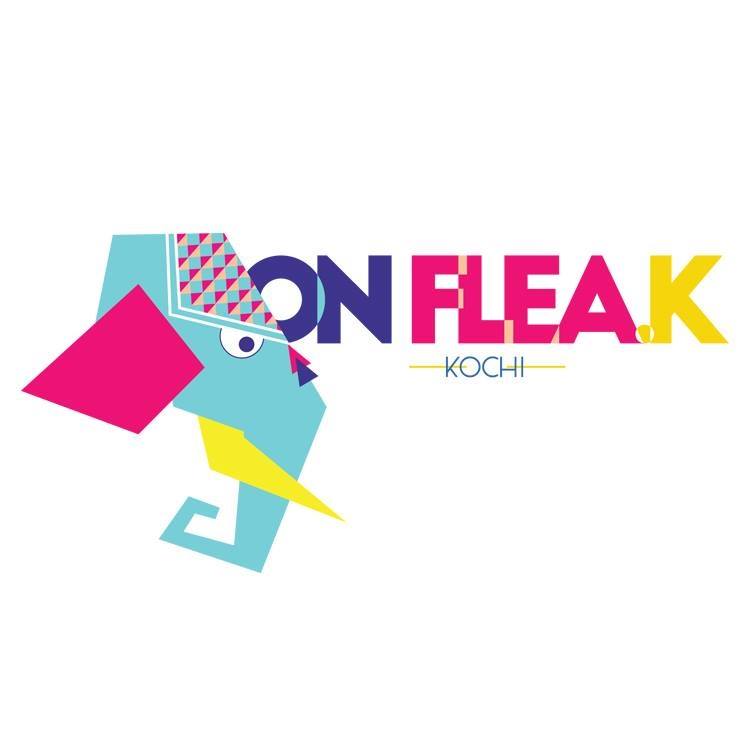 Sufjan Stevens, Andra Day and many more will be performing at 90th Oscars 2018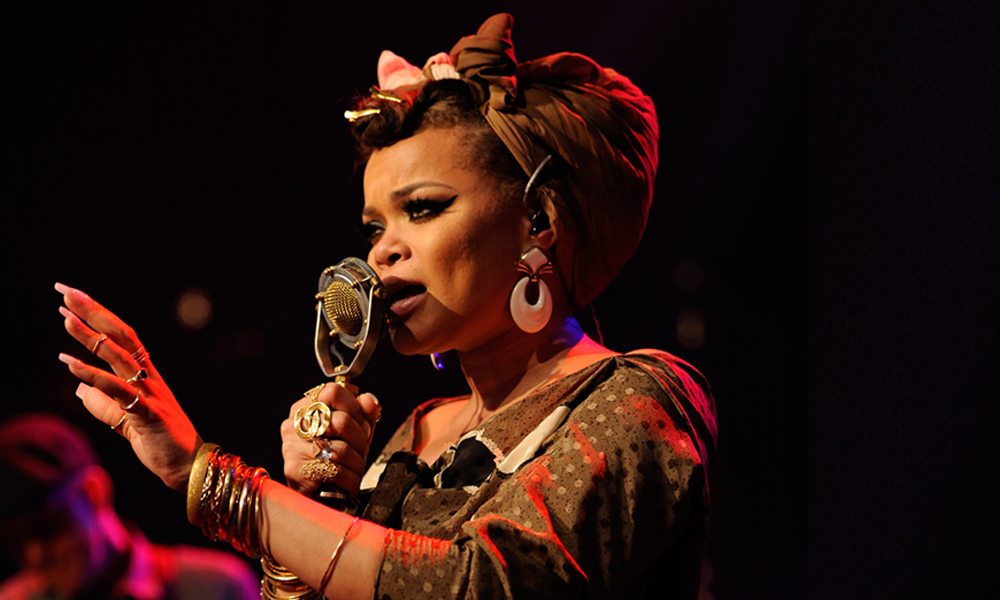 The 90th Oscars will have a live performance of this year's best-nominated songs
Text Credits: Nikhil Wilson
The 90th Academy Awards is sure to be a magical ride as some of the great names in the music industry will be seen performing the Oscar-nominated songs during the event. Gael García Bernal, Mary J. Blige, Andra Day, Natalia LaFourcade, Miguel, Keala Settle, Sufjan Stevens and Common will perform the Oscar-nominated songs at the 90th Oscars. With a huge number of talents competing for one of the most prestigious awards, these performances are sure to give the competitors a change of  ambiance. Here is the list of songs and artists that will be seen performing at the 90th Oscars
Remember Me from the movie 'Coco' by Gael García Bernal, Natalia LaFourcade, and Miguel
Mighty River by Mary J. Blige
Stand up for Something from  'Marshall' by Common and Andra Day
This is Me from 'The Greatest Showman' by Keala Settle
Mystery of Love by Sufjan Stevens
The Announcement was made by the Academy Awards show producers Michael De Luca and Jennifer Todd. Late night show host Jimmy Kimmel will be seen hosting the 90th Oscar awards.
Justin Trudeau Is In Town And This Is All You Need To Know
Canadian Prime Minister Justin Trudeau visits India along with his wife and children, and we LITERALLY can't stop talking about it.
Text Credit: Roshan D
If India is gushing about something right now, it is the Canadian Prime Minister, Justin Trudeau's visit to India along with this wife Sophie Gregoire Trudeau and children Hadrien, Ella-Grace Margaret and Xavier James Trudeau. The Trudeaus landed in Delhi as the first stop of their week-long visit to India, which is expected to deepen the ties between India and Canada. Making a halt at Agra on the first day of their visit, he visited the iconic Taj Mahal along with his family. With a nostalgic caption to his image on his personal Instagram page, he recollected his first trip to Taj Mahal that he made almost 35 years ago.
Following their visit to Taj Mahal, the Trudeaus flew to Gujarat and visited Mahatma Gandhi's Sabarmati Ashram and paid respect in front of a portrait of Mahatma Gandhi. During his visit to Gujarat, he, along with his family also visited the famous Akshardham Mandir, which is considered to be an architectural marvel which was built from 6,000 metric tons of pink sandstone. He and his sons, along with the religious leaders paid tribute to Swaminarayan and his life and teachings at Gandhinagar.
Making Mumbai the next stop on his visit to India, he met with various leading business leaders of India including Kumar Mangalam Birla, Chairman of Aditya Birla Group, Natarajan Chandrasekaran, Chairman of Tata Sons, Salil Parekh, CEO of Infosys and Chanda Kochhar, CEO of ICICI Bank, and spoke about the importance and benefits of women empowerment in a country. They spoke about the key investments that these Indian business tycoons have made in Canada, resulting in increased number of jobs for Canadians and more than $1.1 billion in contracts and deals. Though this is a great news for Canada and its people, it is no less of a news for us as it has strengthened the Indo-Canadian partnership to a greater extent.
Really insightful session with the leaders at our roundtable on women in business today in Mumbai with @ICICIBank CEO Chanda Kochhar. When governments support women who push their dreams forward and succeed, we all benefit. pic.twitter.com/KSxRjugmS2

— Justin Trudeau (@JustinTrudeau) February 20, 2018
Today's announcements mean more than 5,800 new jobs in Canada, and more than $1 billion in contracts and deals. Great news for the Canada-India relationship. pic.twitter.com/iAjAprMizb

— Justin Trudeau (@JustinTrudeau) February 20, 2018
While a meeting with PM Modi is scheduled on February 23, where the two leaders are expected to focus on trade, defense, civil nuclear cooperation, space and education, he made up time to meet the notable faces of Hindi film industry, while he was in Mumbai. While he was decked up in a traditional Indian Sherwani, his wife Sophie draped a detailing off-white saree, making the heads turn. Many celebrities from the Bollywood film industry attended the meeting including Farhan Akhtar, R Madhavan, Anupam Kher, Kalkhi Kochelin and the king of Bollywood, SRK himself. This marked and celebrated a stronger and new co-production opportunities between Bollywood and the Canadian film industry.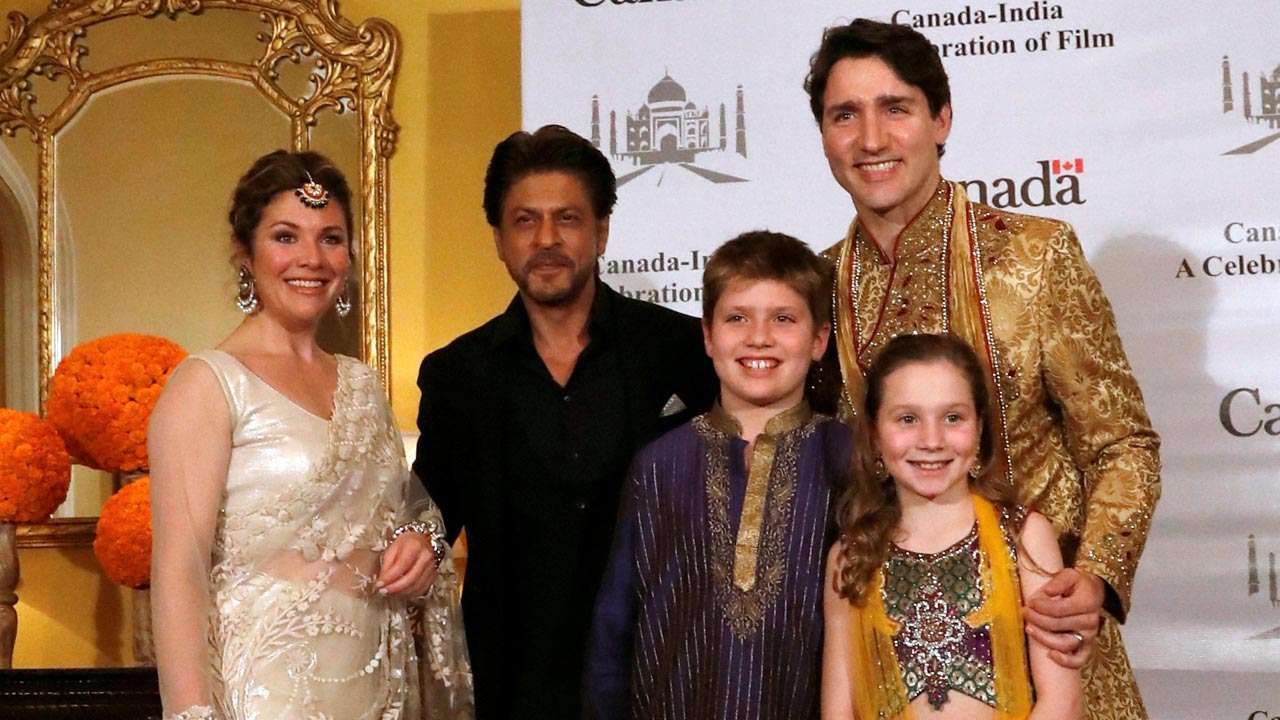 @JustinTrudeau such a pleasure and honour meeting you sir. Your relatability, grace and charm was most endearing and its easy to see why you are the Pride and toast of Canada.Have a lovely rest of the tour.🙏🙏 pic.twitter.com/yNpZV6l4Vo

— Ranganathan Madhavan (@ActorMadhavan) February 21, 2018
Although people on social media can't stop gushing about the Canadian Prime Minister's meeting with the Bollywood celebrities, the Trudeaus have landed in Amritsar, as the next destination of their week-long India visit. His family and he were received by Hardeep Singh Puri and Navjot Singh Sidhu at the airport. Later, he visited the Golden Temple along with his family and attended langar, the community kitchen at the Golden Temple. It is stated that the Shiromani Gurdwara Parbandhak Committee has arranged a specially crafted 24-carat gold-plated portrait of the shrine and a gold-plated 'Siri Sahib" (a small six-inch sword) to be presented to the Canadian Prime Minister along with 'siropa' (robe of honor) and a shawl.
Techno Extravaganza with Ash Roy, Dj Ram Nair and DJ Nash
Atma brings producer and DJ Ash Roy, DJ Ram Nair and DJ Nash to one platform at Casino Hotel on Feb 17, 2018
Text Credit: Shibul Pavithran
Atma is a event label which brings the top electronic music artists from all over the world to Kochi.
They have done many successful events over the past several years in Kochi, which was attended by countless  music and art lovers.
Atma is conducting a techno dance music event at, Casino hotel, Willingdon Island , Kochi on the Feb 17 2018. World famous DJ and Producer Ash Roy from Berlin, will be playing some pumpy baselines and minimal techno beats to get the temperature rising at Casino Hotel, along with DJ Ram Nair aka Modul 8, DJ Nash aka BIAR(boy in a room) from Kochi and Visual Jockey: Bee Vee from Bangalore.

Ash Roy: Ash Roy's illustrious 20 year career has seen him perform around the world, including Germany, USA, India, Sweden, Netherlands, Canada, Malaysia, Singapore, Dubai, Denmark, Nepal, Sri Lanka, Bahrain and more!
In the year 2014, Ash Roy also won two prestigious awards – MyFav India's 'Best Techno DJ' for the year 2014, as well as VH1 Sound Nation's 'Best Electronic DJ'. These coveted awards along with his acclaimed release on Trapez Ltd. were the highlights of Ash's career in 2014. Also has performed at the magnificent Burning Man festival, which is one of the best electronic festival in the world.
Ash has shared headliner space with The Chemical Brothers, Prodigy, Modeselektor and Carl Cox, played with the likes of Richie Hawtin, Sasha, Cari Lekebusch, Fergie, Nic Fanciulli, Ambivalent and Kasey Taylor individually and appeared on publications such as Rolling Stone, Euphoric mag and more. He is a big daddy in the electronic music industry and originally has his roots from Kolkata, India.
Ram Nair aka Module 8: A South Indian So(u)ldier of Sound, Ram has been owning the decks for over 10 years, playing electronic dance music in over 15 cities in India. Highlights include United by Music Carnival, Café Rasta, Bangalore, Dunes Dessert & Music Festival, Rajasthan, Spring Zouk Music Festival, Malpe and Go Madras Music Festival – the largest music festivals in India catering to electronic dance music. Within his hometown Kochi, Ram has played an instrumental role in building the electronic music scene, Playing the latest tracks from deep house, techno and trance from around the world packaged with his superior mixing skills.
Ram has played with high-profile international artists such as Ad Brown, Matan Caspy, Ben Coda, Ronski Speed, Chris Ortega, Kelly Marie, Chris Montana, Arjun Vagale, Ma faiza, Jalebee Cartel, Dualist Inquiry, Shaair & Funk, Lost Stories, Tuhin Mehta, Sanjay Dutta, and DJ Ivan.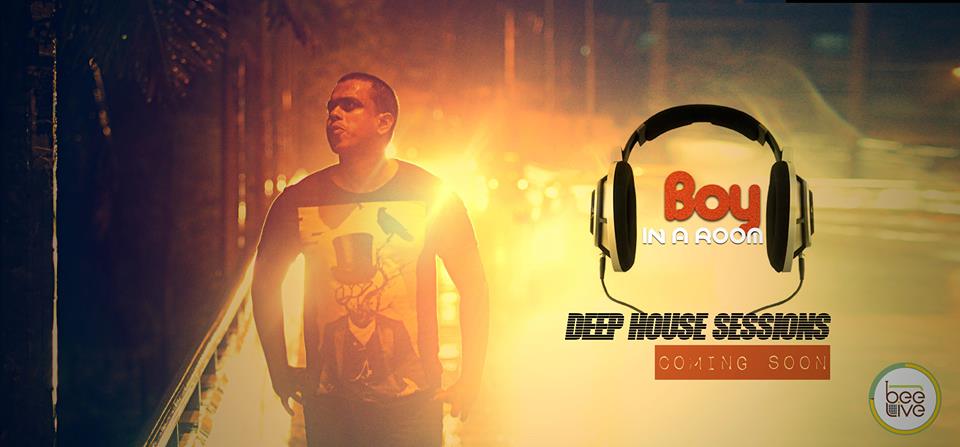 DJ NASH aka BIAR (boy in a room):   Nash has an experience of 11 years in DJing and has successfully played all sorts of music for the his audiences. He was the first person in Kerala to start as a resident DJ for Tandav nightclub/discotheque at Le Meridien Kochi, even the place was first of its kind in whole of Kerala, way back in 2006. He is one of the pioneers in introducing the concept of electronic music to God's own country.  His electronic project called 'Boiler room' won the best DJ award in 2015, this competition was held in association with Tenzi Fm and point Blank Music School London. He has been the resident DJ for almost all the clubs in Kerala. To name a few, resident DJ for Longevity Club, resident DJ for AVA Lounge in Dream Hotel and Resident DJ for Club 1100 in Ramada Resort in Kochi. Currently working as resident DJ of a night Club by NOI( Naval Officers institute).
Nash has shared the stage with many biggies of the industry like: Tenishia, Ad Brown, Alexe Sonar, Rohit Barker, Tuhin Mehta, Vachan Chinnappa, Vijay Chawla( Chennai) and Vinayaka( Bangalore).