Nithya Menen plays a lesbian character, and will be seen sharing a lip lock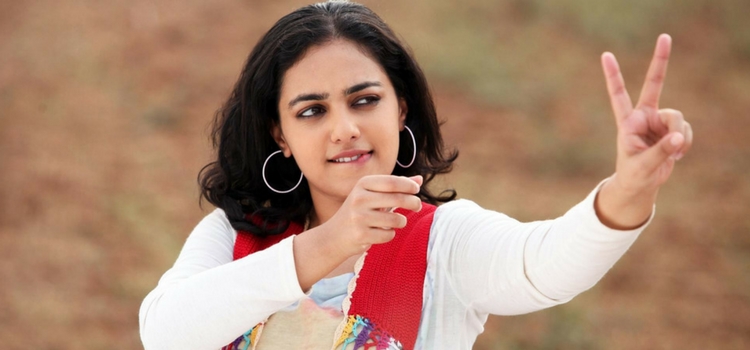 Nithya Menen will challenge stereotypes in her next Telugu Film Awe, releasing on February 16, 2018
Text Credit: Shibul Pavithran 
Nithya menen is a trusted name from South Indian cinema. Starting from the beginning of her career, Nithya has taken up versatile roles with varying significance which has impressed cinema lovers all over and also given her unique space and class in her arena. She has some incredible hits to her credit in almost all South Indian languages, namely Malayalam, Tamil, Kannada and Telugu.
The Ustad hotel actress is going to take up another gender challenging role in her next Telugu film Awe. According to Nithya, her next Telugu film will showcase a side of her that people have never seen before. But as per the information that we have gathered so far from various sources, it is said that she will be playing a role of a lesbian with her co-star Regina Cassandra and would also be seen sharing a lip lock. It would be first time in South Indian cinema that two lead actresses would be seen lip locking and canoodling in one of the scenes, which can definitely create some friction with the censor board.
Have a look at the trailer..
Directed by Prasanth Varma, who is making his directorial debut with this film, it is a heroine-centric film, it has Kajal Aggarwal, Nithya Menen and Regina Cassandra playing the main leads, and the story revolves around these ladies. Interestingly, two leading heroes of the Telugu film industry, Ravi Teja and Nani, have done the voice-over for this film. While one has lent voice for a fish, the other has done it for a tree, and the film is told from their perspective. It may be mentioned here that Awe is Nani's first production venture. Awe has created enough intrigue with its character introduction posters. And, the trailer does justice to its leading ladies in terms of timing and importance.
Sufjan Stevens, Andra Day and many more will be performing at 90th Oscars 2018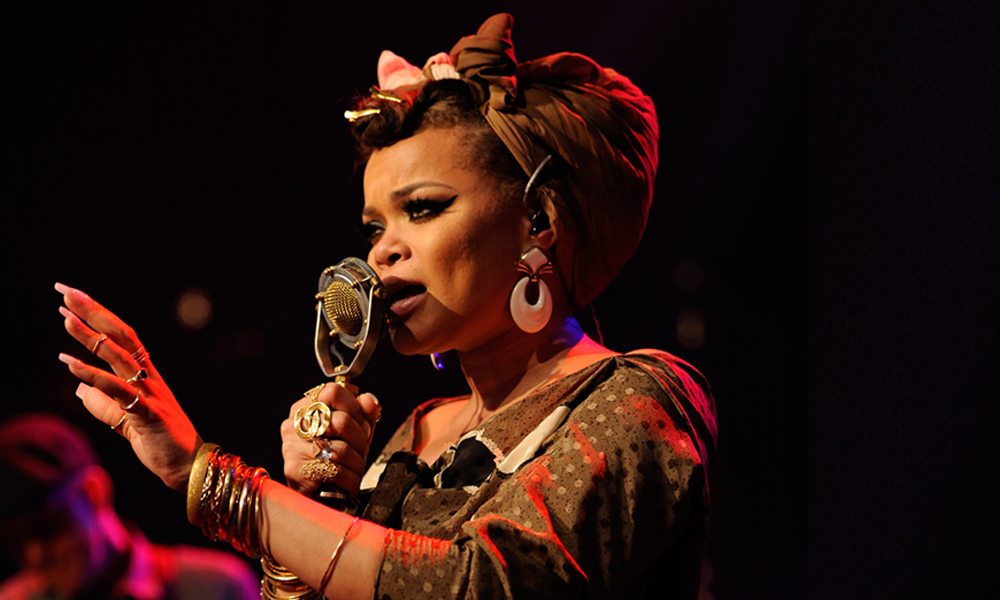 The 90th Oscars will have a live performance of this year's best-nominated songs
Text Credits: Nikhil Wilson
The 90th Academy Awards is sure to be a magical ride as some of the great names in the music industry will be seen performing the Oscar-nominated songs during the event. Gael García Bernal, Mary J. Blige, Andra Day, Natalia LaFourcade, Miguel, Keala Settle, Sufjan Stevens and Common will perform the Oscar-nominated songs at the 90th Oscars. With a huge number of talents competing for one of the most prestigious awards, these performances are sure to give the competitors a change of  ambiance. Here is the list of songs and artists that will be seen performing at the 90th Oscars
Remember Me from the movie 'Coco' by Gael García Bernal, Natalia LaFourcade, and Miguel
Mighty River by Mary J. Blige
Stand up for Something from  'Marshall' by Common and Andra Day
This is Me from 'The Greatest Showman' by Keala Settle
Mystery of Love by Sufjan Stevens
The Announcement was made by the Academy Awards show producers Michael De Luca and Jennifer Todd. Late night show host Jimmy Kimmel will be seen hosting the 90th Oscar awards.
More pictures are emerging from the secret birthday party that Mohanlal was celebrating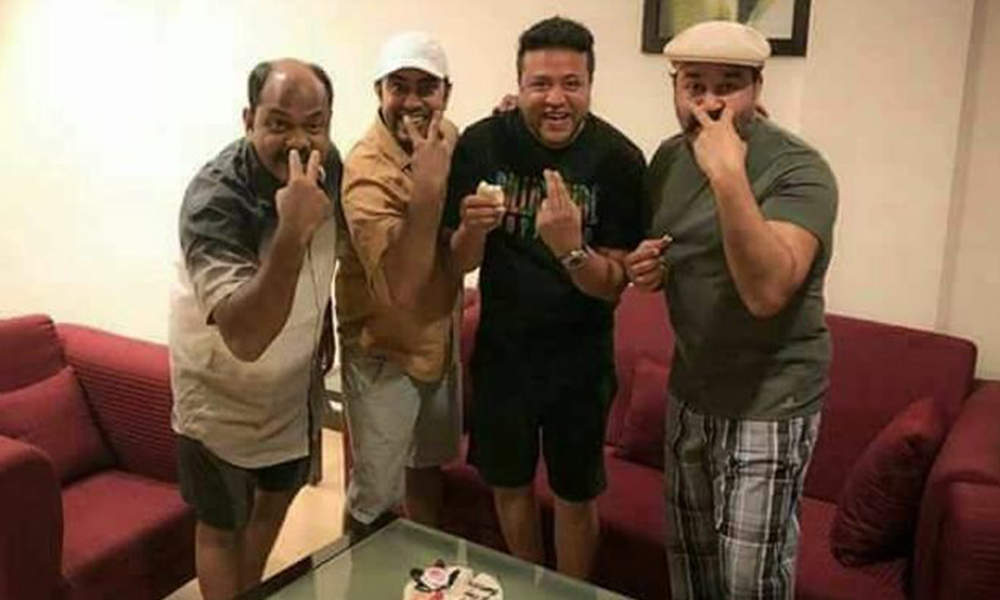 Sameer Hamsa's birthday was definitely celebrated in supreme style, but not many have had the opportunity to see these picture anywhere on the internet
Text Credit: Shibul Pavithran 
Sameer hamsa is Mohanlal's closest confidant and their friendship goes back to many years. The megastar celebrating his good friend's birthday was a hot topic of discussion in Mollywood, amongst their followers and was also on trending social media platforms. But something that is nowhere to be found on the internet, is some of these images that you will see. These are the inside pictures that we were able to dig out from Sameer's birthday.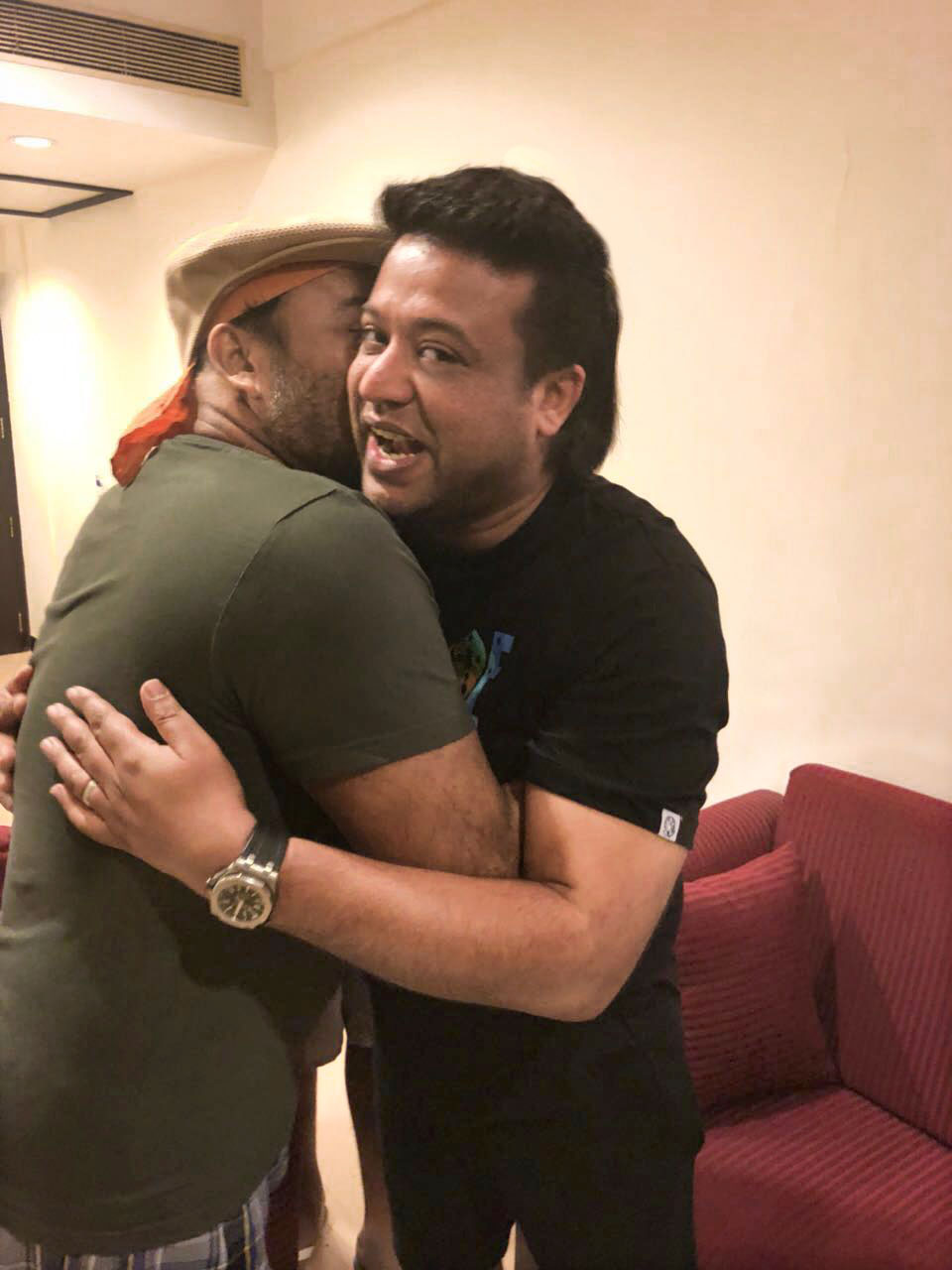 Mohanlal is currently staying in Mangalore for the shooting of his upcoming film Kayamkulam Kochunni. Actor Nivin and director Rosshan Andrrews too took part in the celebration.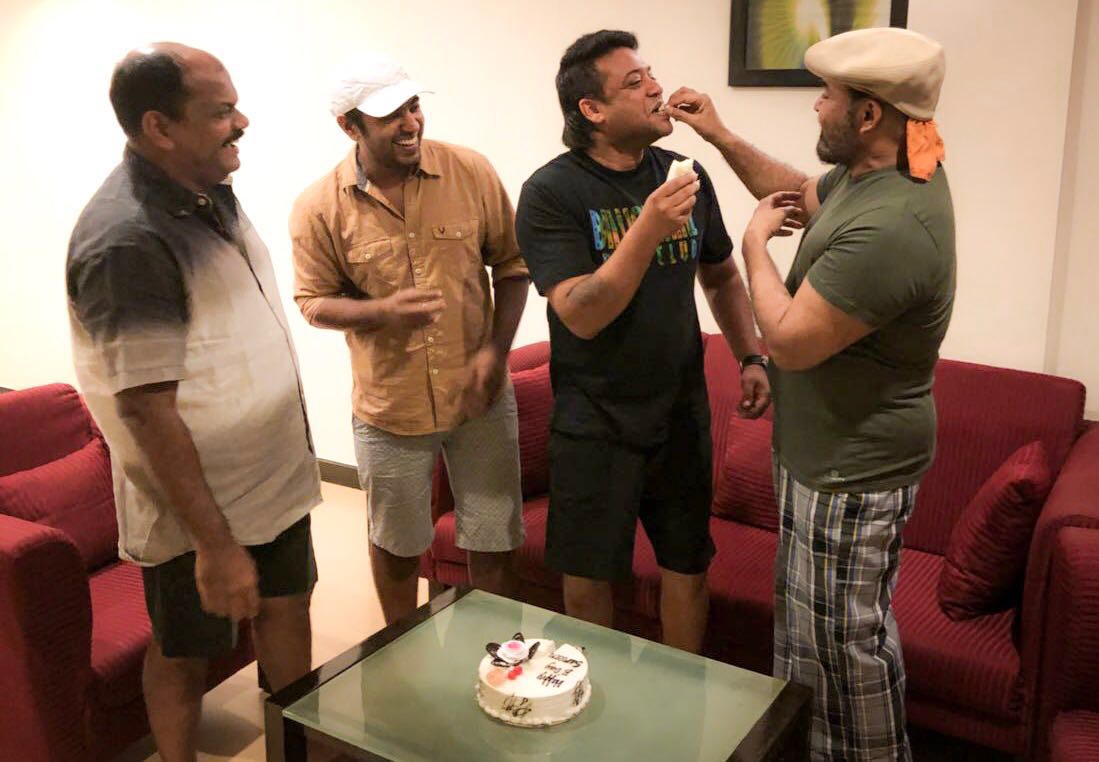 All three of them were seen having a pleasurable time at Sameer's Birthday.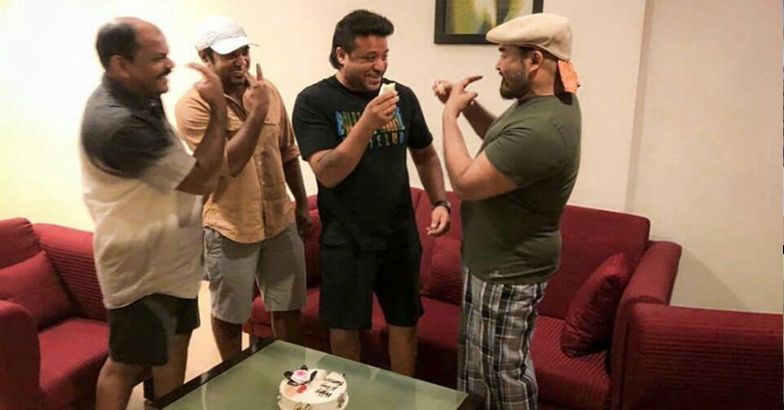 Nivin Pauly will be playing the lead role in the film directed by Rosshan Andrrews, whereas Mohanlal will be making a cameo appearance in the film as Ithikkara Pakki.
Priya Prakash Varrier has more Instagram followers than Mark Zuckerberg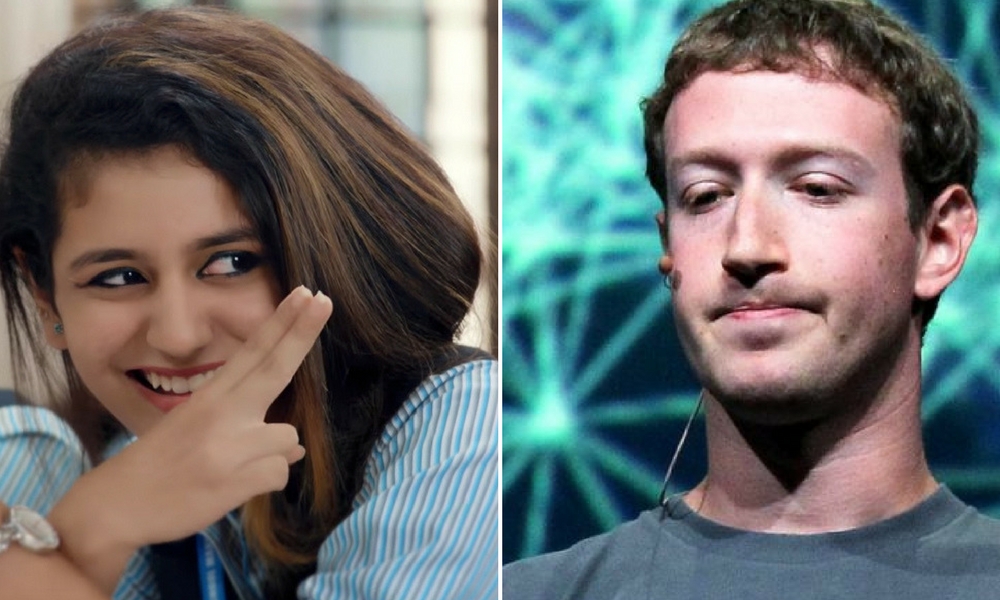 Priya Prakash Varrier who became an Internet sensation overnight has defeated Instagram owner Mark Zuckerberg in his own game by garnering more Instagram followers even before her first film hits the theatres
Text Credits: Shibul Pavithran 
Unless you have been living like a hermit, without your phone, then missing out on Priya Prakash Warrier and her now witty wink would have been impossible. Ever since the Malayalam actress' expressive wink exchange from her song Manikya Malaraya Poovi from the upcoming film Oru Adaar Love took over Valentine's Week, she's been everywhere in the world of internet. So much so, that the young actress awaiting her debut has amassed around 4.5 million followers on Instagram, on last check. That's more than facebook founder and now the owner of Instagram Mark Zuckerberg, despite the fact that he joined the social media app way back in 2010.
While Priya currently has 4.5 million followers, Zuckerberg has merely 4 million followers on the platform. With just 92 posts, the young actor has gained quite a stardom in such small time span. However, the tech prodigy is not just the only celebrity whom she has 'killed' with her wink. National Award winner and actor Malayalam Superstar Mohanlal, who has 714k followers on Instagram, has also been left far behind. And the hunt list does not end there, she has demolished the fame of many others on Instagram like: Dulquer Salmaan 1.9 million, Trisha Krishnan just 1.5 million, Nazriya 1.1 million, Prithviraj 465k and Nivin Pauly just 38k followers.
It would be interesting to see what this stardom gives to the newcomer and how it helps her to build a successful career in the film industry. She has now fans both in India and abroad, with possibilities of making it to Bollywood, Kollywood and Mollywood( for obvious reasons).  Meanwhile, the song Manikya Malaraya Poovi has garnered over 37 million views on YouTube.