A Picture of Poise – Niranjana Anoop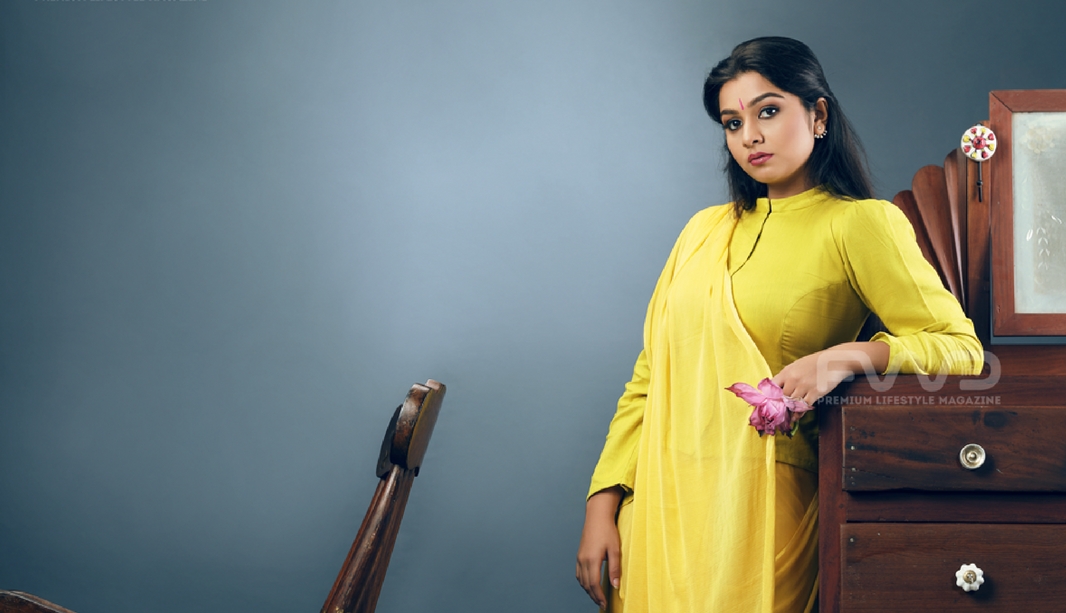 Actress Niranjana Anoop strikes a self-assured mien as she looks forward to her budding career in the film industry
Words by Charishma Thankappan     Photographs from Jinson Abraham
It is not just her cascading hair and eyes full of depth that belie her age. Niranjana has a steady head on her young shoulders and a cultivated outlook towards her flowering career in films that places her far beyond her actual years. "I am a very direct, simple person. I generally don't have a mask and whatever I have to say, I say directly. I am very much the same as an actress – a very rooted person."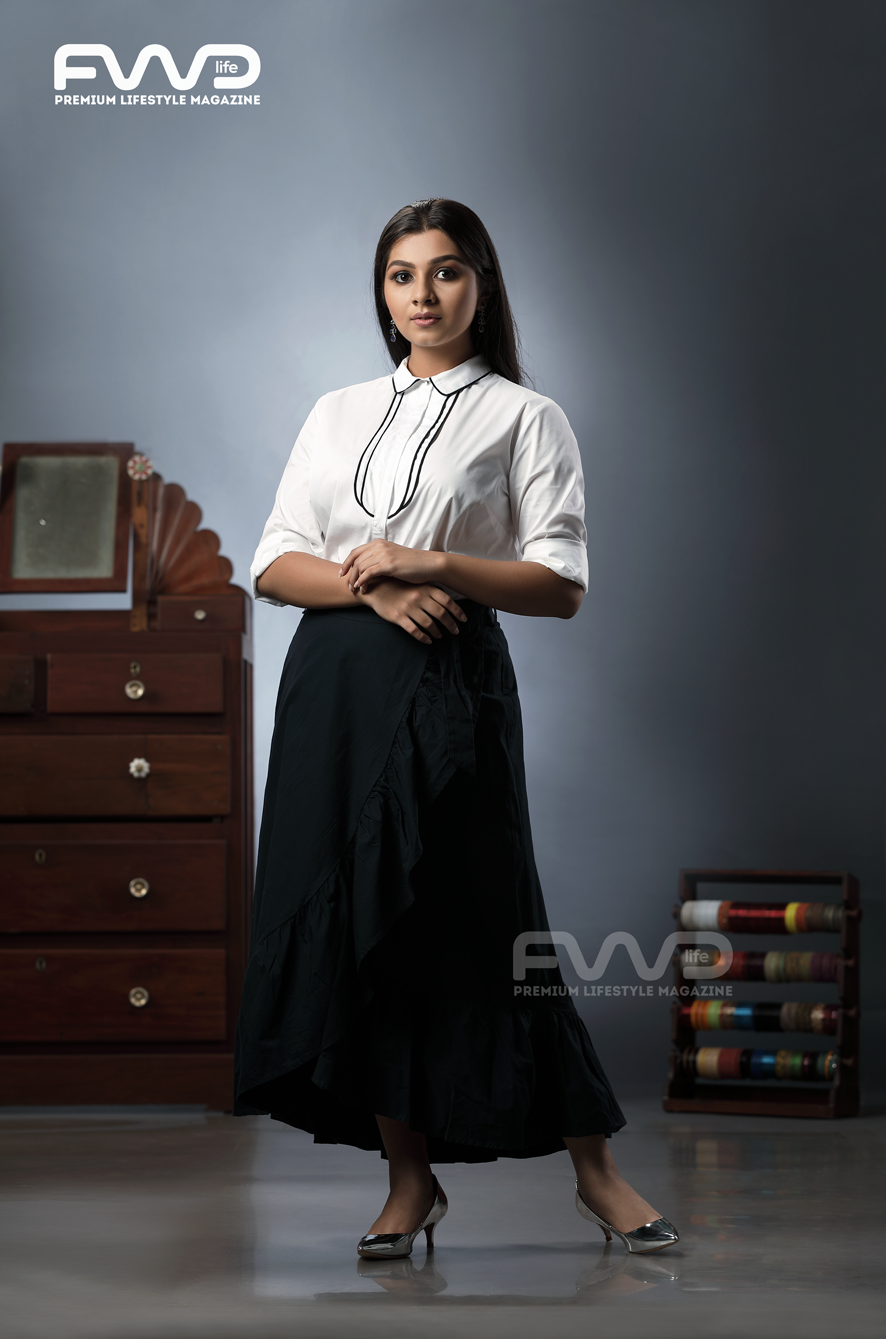 Having made her debut in Loham with Mohanlal, Niranjana has gone on to act with the top actors of the Malayalam film industry in her subsequent films – C/O Saira Banu (Manju Warrier) and Puthan Panam (Mammootty). Asked if she found it intimidating to find herself on the same stage along with the veterans of the field, Niranjana said, "No. In fact, it is their quality to make the newcomers feel extremely comfortable that makes them so great."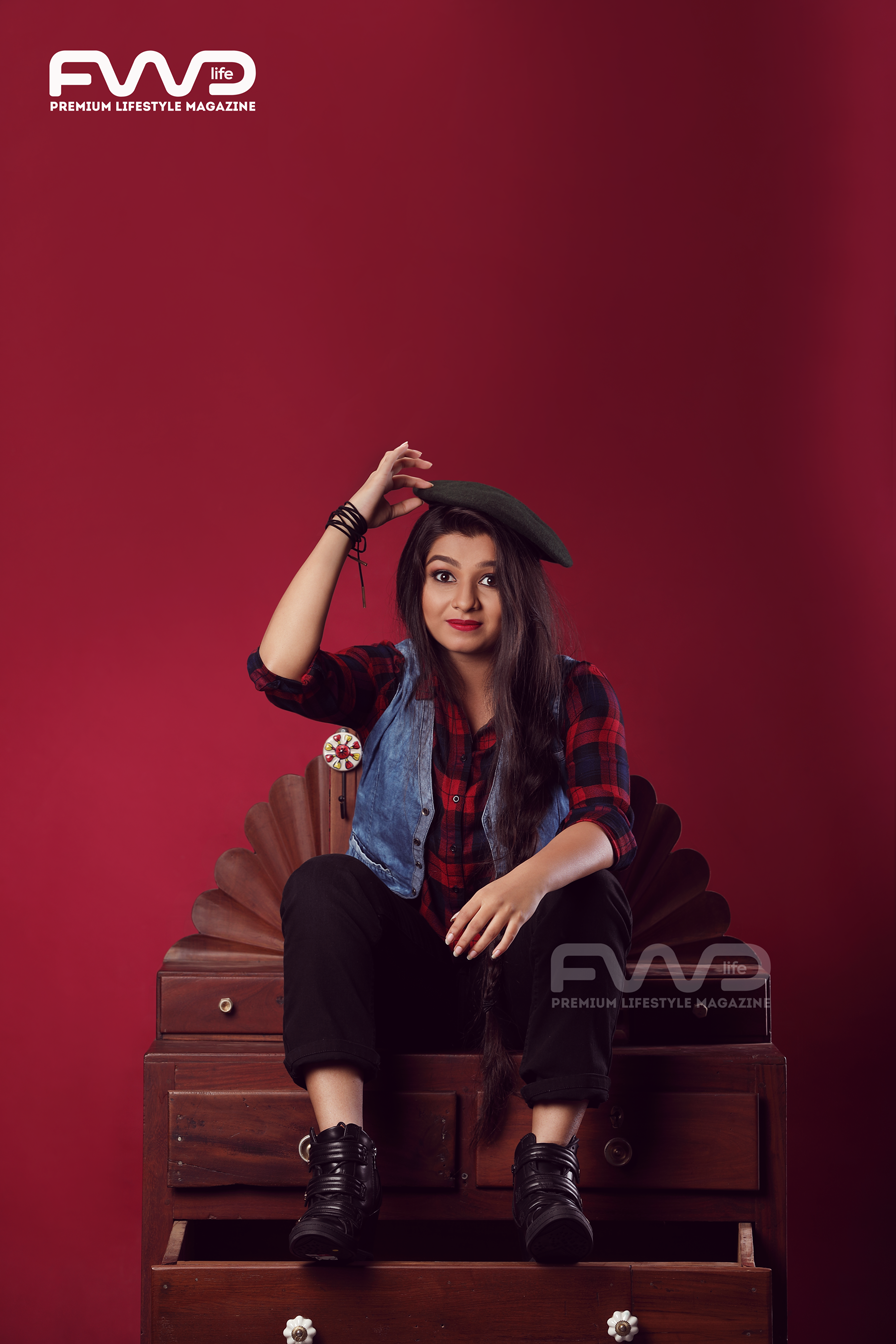 Not a stranger to cinema, Niranjana's entry into filmdom was thanks to director Ranjith, who is also her uncle. "When I was in 8th Std, I pestered him with my desire to act. At that time he did not encourage me to enter the field of movies. But as I was relentless over the years, he finally gave in, and that's how I got the chance to act in Loham," she says. That gives rise to the stereotypical question that every beginner with a film background is targeted with – is it, therefore, easier to be in the industry thanks to her famed aunt and uncle? Niranjana replies with vehemence, "It's a very common misconception that people have – that coming from a film background makes it easy for you; but no, it actually makes it a little harder. One can always dream and aim higher, but there's always the role of luck and blessings – it's just destiny whether you go on to succeed."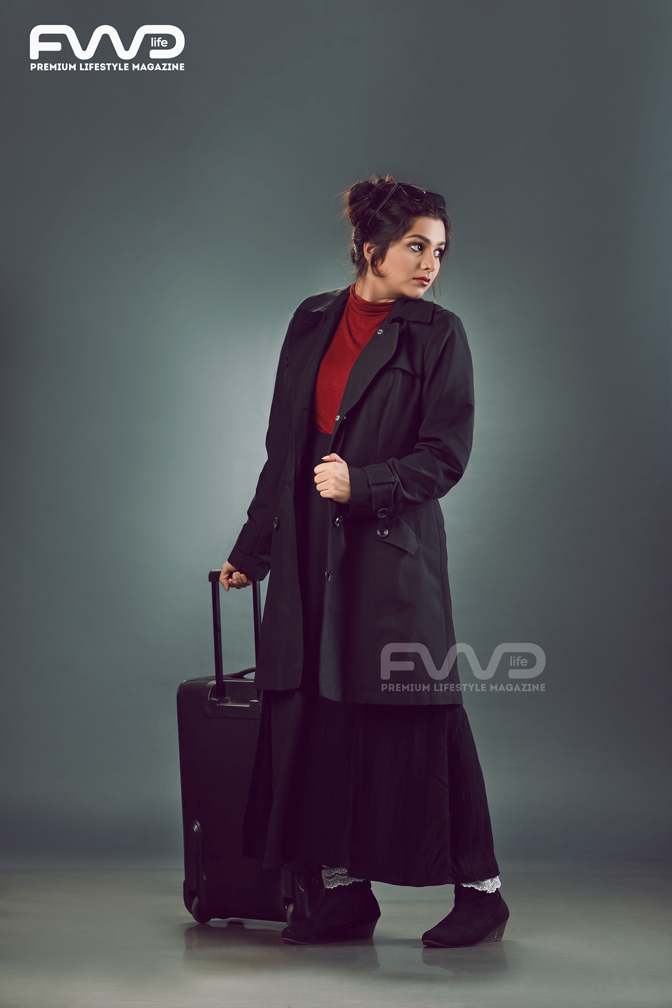 Working with seasoned actors right at the outset has exposed her to the various styles and approaches adopted by them towards their profession. Niranjana relates her experiences with Mohanlal and Mammootty, which she claims are completely diverse. "Lal uncle wouldn't let me sit idle any time. As we had many combination scenes, he would make me practice the dialogues. He did so by making it like a game, where he would come and ask me a dialogue out of the blue, even when I was wondering about." Mammootty, on the other hand, "switches off from the environment and then suddenly comes straight to the scene," she says. "I guess he depends on spontaneity, which is amazingly easy for him; but really difficult for others!"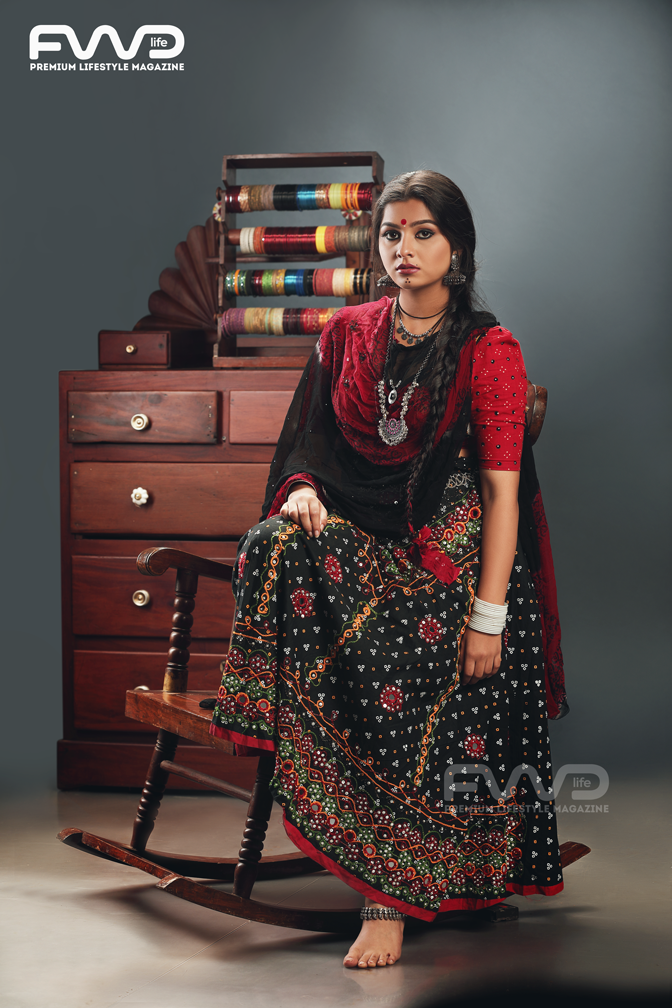 Talking about her experience with FWD Life's cover shoot, Niranjana says that she was very happy with all the characters that were chosen for her "because it would be a dream for me to be like them and the fact that I was able to be them even for those brief moments, was something I'm extremely happy and feel blessed about". With the opportunity enabling her to take a trip back in time, are there any fond personal memories she likes going back to? "I enjoy living in the present. I don't like going back – I would just cherish a memory but wouldn't long for it," she says matter of factly.
Though she is still finding her feet in the trade, like every neophyte who comes with dreams in their eyes, does she have a dream role she secretly aspires to? "I do not have any dream role because whatever I imagine will be derived from something I've seen, and that won't work out because it has already been done by someone else in its best and highest potential."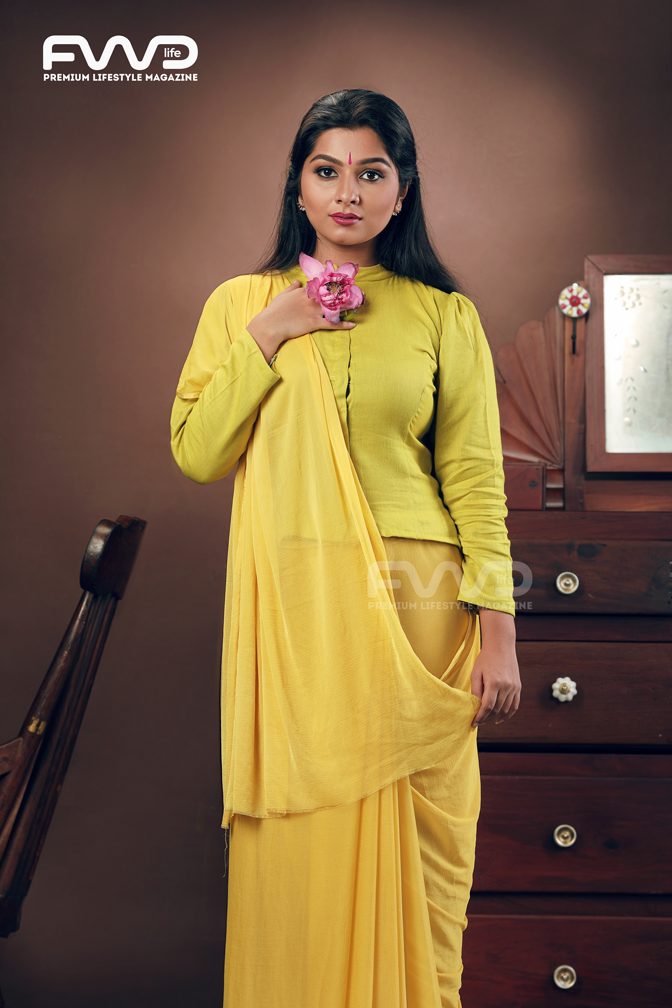 Not one to mince her words, the youngster is also averse to fixating over a role model. "I don't have a particular favourite role model as then I will end up mimicking that person. I take the best of the many strong personalities or role models whom people look up to – everybody who is able to teach me something."
As she takes baby steps into the film arena, Niranjana has managed to acquire big life lessons. "I have learnt that tension and anxiety – my weaknesses – don't get me anywhere. I used to get myself worked up before any major event by overthinking. So I have started to tone down on that by taking every moment as it comes. I've started taking things a little more lightly and it has done me good."
Styling: Teresa Boban & Sangeeth Vempala
Makeup & Hair Styling: Miranda
Costumes: AMRA by Soha, Marks & Spencer, Splash, Lulu Mall
Footwear and Accessories: ALDO, Lulu Mall
Retouch: Jemini Ghosh
Magazine Digital Version : https://goo.gl/7xMhuK
Sunny Wayne and Reba John: Up close with the future of Malayalam cinema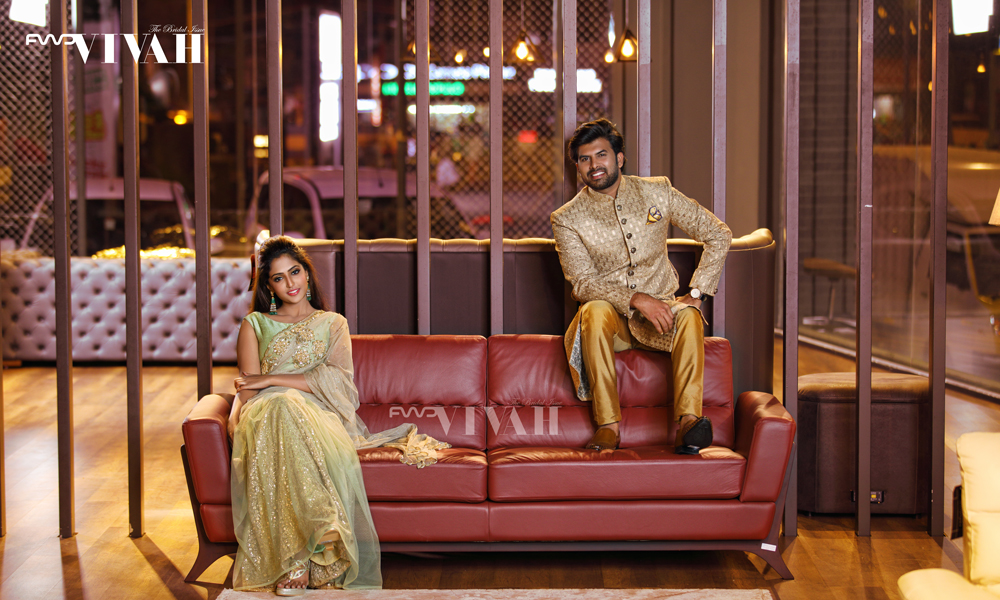 Actors Sunny Wayne and Reba Monica John talk about their journey in film industry and share their thoughts on weddings and relationships for FWD Vivah
Words by: Shibul Pavithran
Sunny Wayne has acted in many big movies as lead and supporting actor. Some of his memorable performances were in movies like Second Show, Annayum Rasoolum, Neelakasham Pachakadal Chuvanna Bhoomi, Aadu Oru Bheegara Jeeviyanu, Annmariya Kalippilannu and Aadu 2. He is a trusted name in the Malayalam film industry and is known for his versatility and genuine portrayal of his character.
Reba Monica John has the ability to perform diverse roles with grace with effortless ease. She stands out in the list of newcomers in the Malayalam film industry. Reba rose to fame with her debut role in Jacobinte Swargarajyam. And in her second movie was Paipin Chuvattile Pranayam, in which she donned a very different role as compared to her previous film. She currently has plans to venture into Tamil Cinema
FWD Vivah asks both the actors some pertinent questions about their film career so far, their personal preferences and some questions about their wedding plans. Buy our latest copy to read the full-fledged interview with the charming stars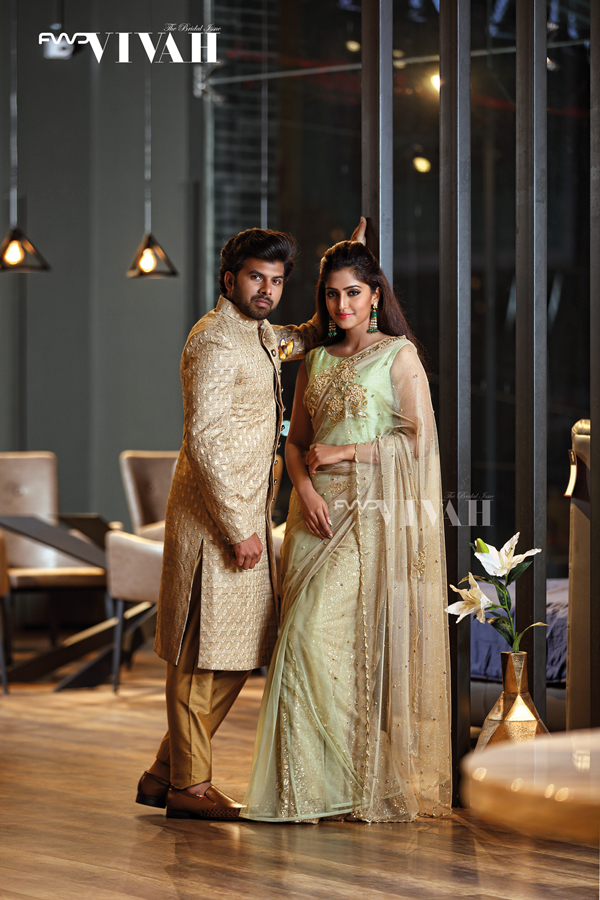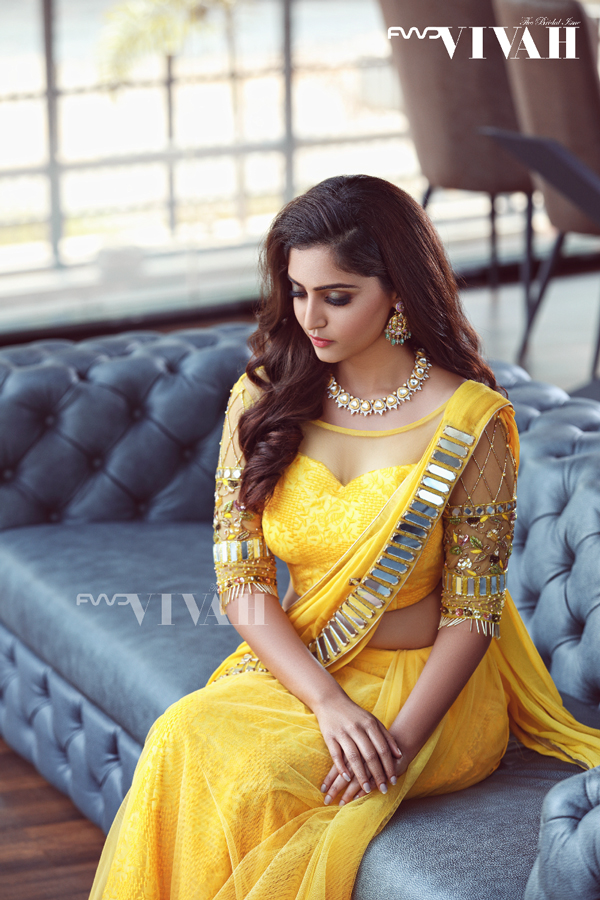 Models: Sunny Wayne & Reba Monica John
Photographer: Jinson Abraham
Styling: Namrata George
Makeup & Hair: Unni Ps
Retouch: Jemini Ghosh
Location: Homesoul Theyyampattil, Ernakulam
Production: Maxxo Creative
Costume – Reba John: T&M By Maria.Tiya.Maria, Kochi
Sunny Wayne: The Raymond Shop, M G Road , Marine Drive, Lulu Mall and Tripunithura
Jewellery Courtesy: M.O.D Signature Jewellery, Kochi
Footwear: Sylcon
Triumphing Over the Odds – Vijay Babu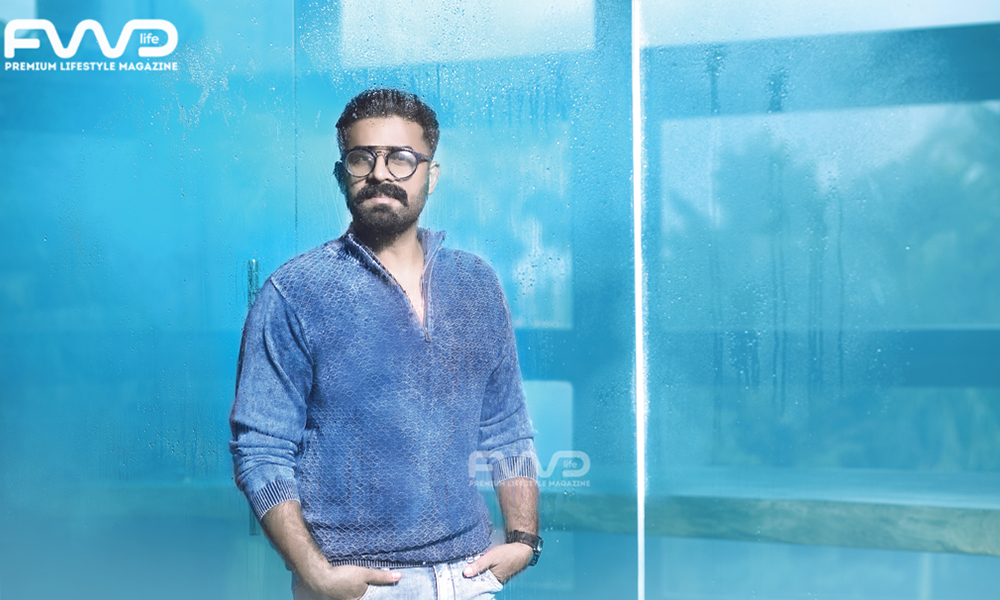 Vijay Babu is a tower of confidence, having established himself as a producer with his company Friday Film House, and is on the way to making it big as an actor
Words by Charishma Thankappan                                                Photographs by Jinson Abraham
"When you go through a lot of pain and then achieve a huge success, it is extremely rewarding." And none other than producer and actor Vijay Babu can vouch for this truth of life. After facing a setback with the initial release of the film Aadu Oru Bheekara Jeevi Aanu, 2015(Aadu), Vijay is now basking in the success of Aadu 2, a product of his production company Friday Film House. Riding high on the wave of accomplishment, the past year was one of the best for Vijay, who was part of one of the biggest hits of 2017 – Angamaly Diaries.
Read on to learn Vijay Babu's experience in the Malayalam film industry so far, in the latest issue of FWD Life, Dec-Jan 2018 edition
The Lucky Pair – Jayasurya and Ranjith Sankar
This awesome twosome, Jayasurya and Ranjith Sankar, reunite to make yet another movie, Punyalan Private Limited
Words by Rheanna Mathews   Photographs from Jinson Abraham
No Malayali is unfamiliar with Mollywood's power combination of much loved actor Jayasurya, and Ranjith Sankar, a director who has a number of successful movies on his mantel. Their fourth movie together, Punyalan Private Limited, released this November, as delighted audiences saw the actor revisit the role of Joy Thakolkaaran, from Punyalan Agarbattis.
Conversation with the duo goes as any fan would expect, with Jayasurya being his humorous, yet no nonsense self and Ranjith, with his gravitas, being a perfect foil to the actor. They spoke little about the new movie, believing their work would show for itself when theatres across the land screened it to the public, but were more forthcoming about their creative collaboration, on and off set, and the camaraderie they share with each other in real life.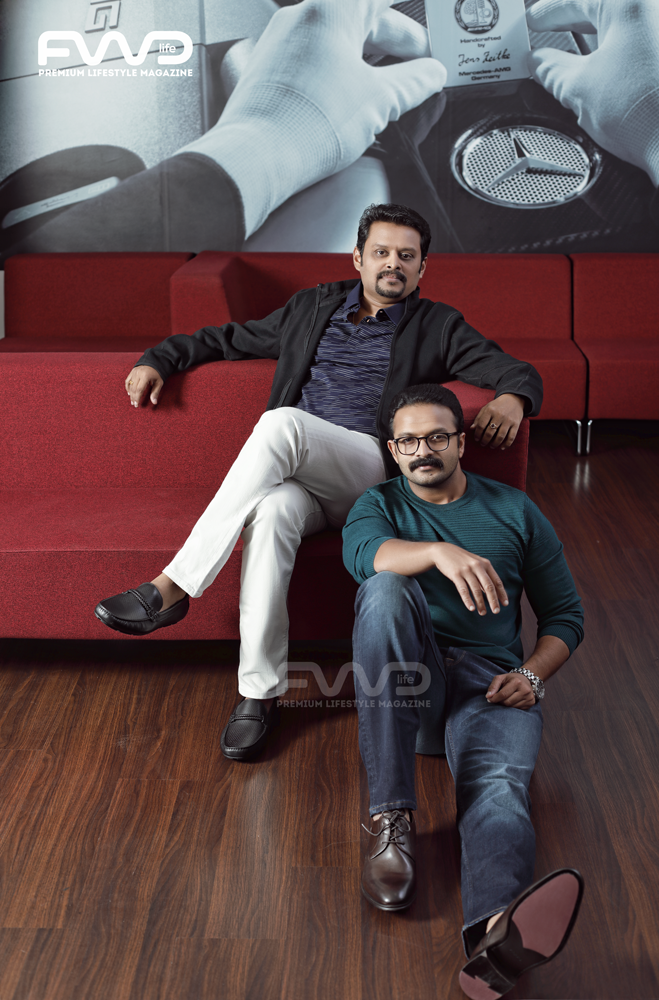 One is offered a true, but brief, glimpse into the relationship that an actor and director build over the years, perhaps offering a formula for what goes as success in the Malayalam film industry.

Find out who is the bigger foodie between the two, and who is more of a gadget geek; how does Ranjith Sankar go about his shooting schedules, and what would Jayasurya have been doing in a parallel universe. Read about all this and more in the November issue of FWD Life magazine, in stands now.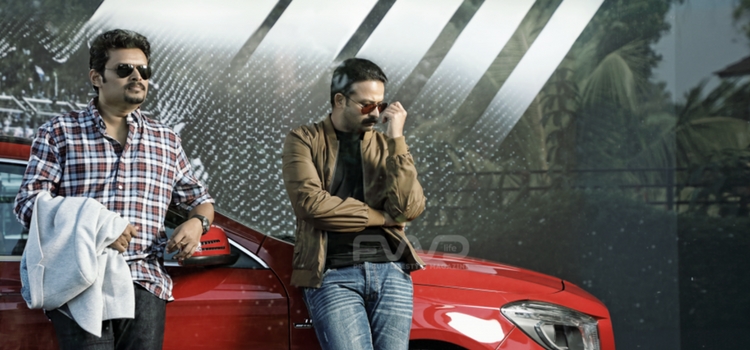 Photographed by Jinson Abraham
Makeup: Kiran Peter
Styling: Namrata George
Costumes: Marks and Spencer
Accessories: Top Grain
Watches: Oris, Swiss Watch Boutique
Shoes: ALDO Shoes – India
Retouch: Jeminighosh S
Location Courtesy: Mercedes-Benz Rajasree Motors, Aluva
Production: FWD Media