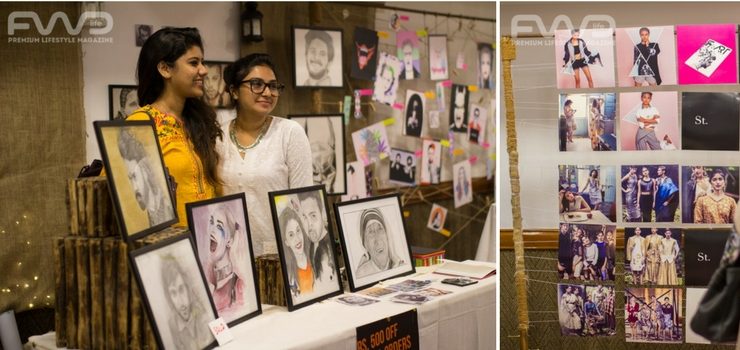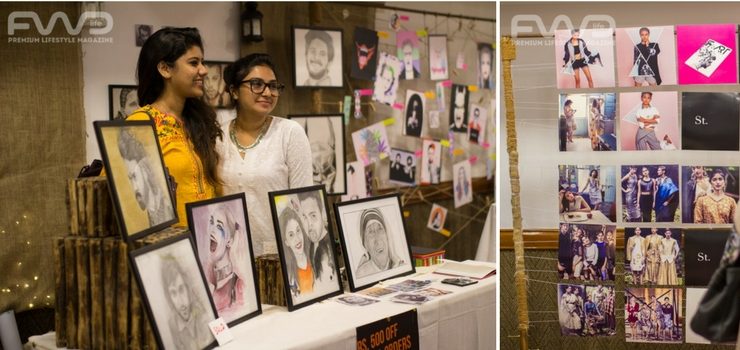 Sustainable fashion is the new fad!
Text:  Aiswarya John   Photos: Aghil Menon
The crisp Saturday morning on the 1st of July marked the very first edition of The Designer's Edit held at The Center Hotel, Panampilly Nagar. The never-before-seen show explored the new realms of fashion in Kochi, proving to every fashion junkie out there that Kochi is not far behind in the run for becoming the next fashion destination in India to watch out for.


The day-long event was the ideal platform for emerging designers and artists with a fresh take on sustainable hand-crafted designs, while focusing on artistic exploration of clothing and accessories.

Put together by a team of NIFT Chennai graduates, the event received a phenomenal response from interested buyers from all over town, with clothes and accessories flying off the racks like hot cakes, proving yet once again the power of word-of-mouth and social media advertising. "As graduates, we know the pressure and struggle of being recognized in this industry and hence, we came up with The Designer's Edit to be the ideal space for us to showcase our talent and what we are capable of," says Sangeeth Vempala, who organized the event along with fellow NIFTians Teresa Boban, Namrata George, Tony Peter Jacob and Celia Palathingal. Apart from the line-up of fifteen labels including Label Ishana, Alter Ego, Munaver CH's range of handcrafted vegetable tanned leather backpacks, The Inkblot and The Penscribe to name a few, the event shed spotlight to Kavitha Chandran's Chennai-based Urmi, an up-scaled range of hand-woven totes and clutches made of recycled plastic braids, inspired by the age-old basket weaving techniques.


According to 21-year-old Teresa Boban, the Designer's Edit plans to expand and hold shows in Chennai and Bengaluru as well, depending on the response.
"It may even turn out to be an annual event, depending on how the first edition goes. We are just kids and this is the first time we are holding an event like this without any help, so we are excited to see what the future holds for us!" laughs Teresa.
Well mark your calendars ladies, this might just turn out to be the most fashionable events of the year for Kochi!