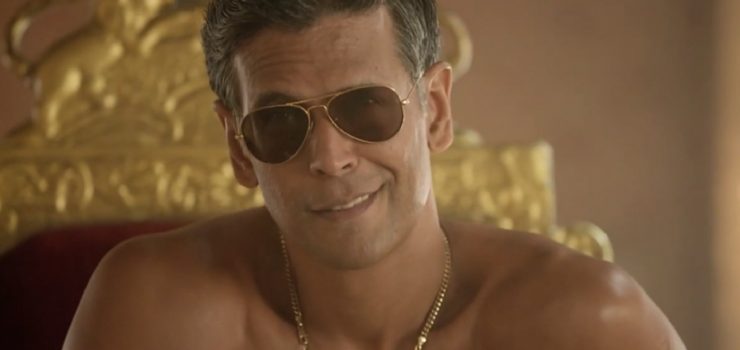 It's Throwback Thursday and we're conjuring up this sexy beast from the box he first emerged out of!
In the year 1995, Alisha Chinai released her hit song 'Made In India'? Most of us were children back then, and although Alisha had created a lyrical rhythmic tune that would be stuck in our hears forever, the most memorable part of that music video was the moment that that wooden box, that was oh-so-ceremoniously carried in, opened up in a cloud of smoke and out came this gorgeous 'Made in India' hunk.
(Insert swooning noises and **drool**)
Unbeknown to Alisha, what she had in fact done, was create an undying and everlasting crush in the minds of every 90's girl for this magical beast that emerged out of the box, better known to us today as Milind 'The-Man-of-my-Dreams-I-Wish-he-was-Mine-Forever' Soman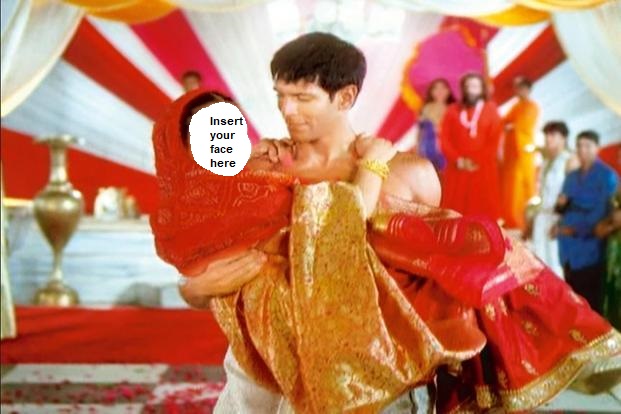 They say that age is just a number but we never believed that until we met him. Over the years this 52year old has not just aged in ways we could only wish for, but has gone above and beyond proving that age is no bar for being fit, acting and faaaaaaine! But, may we remind you, Milind 'too-good-to-be-true' Soman isn't just all about the looks and the body either. Commemorating Throwback Thursday, we take a trip down memory lane blissfully wrapped in the muscular arms of this gorgeous man! **sigh**
Ladies, hold on to your knickers.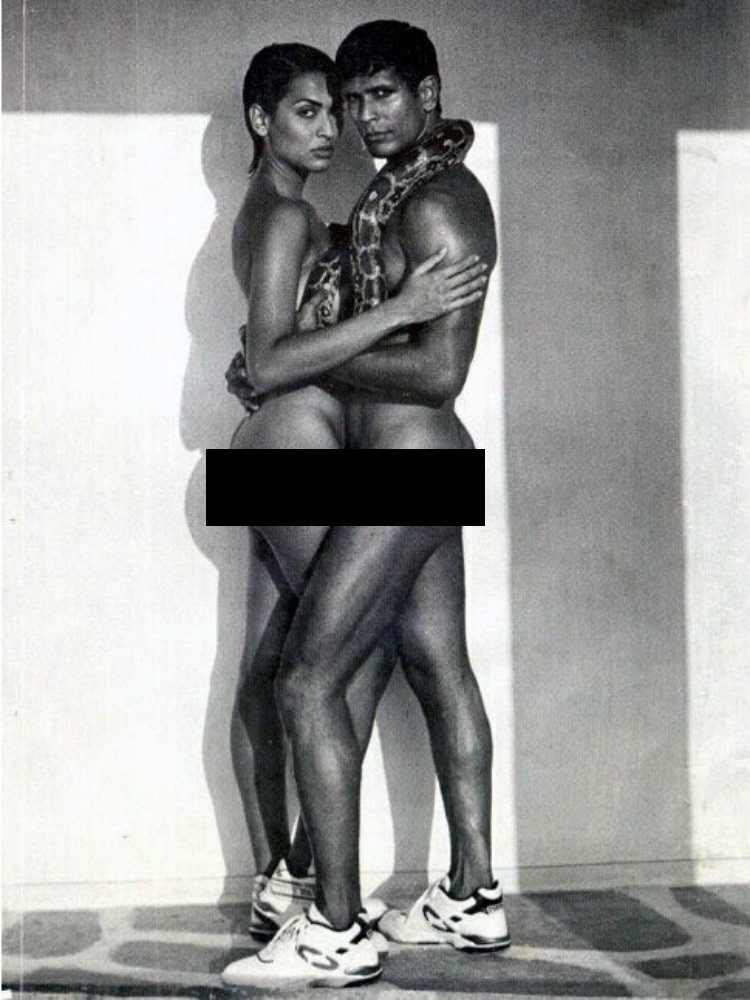 (Image source – Censored for your own safety)
Milind was born in Glasgow, Scotland in 1965 and later moved to Mumbai at the age of 4. He began his career ( of stealing hearts) in 1988. An electrical engineer by profession, he drop out before completing his degree as he knew he would never professionally work as an engineer. This stunner found his true passion in modelling – and we're so glad he did. As impossible as this may sound, Milind faced rejection in his initial years as a model.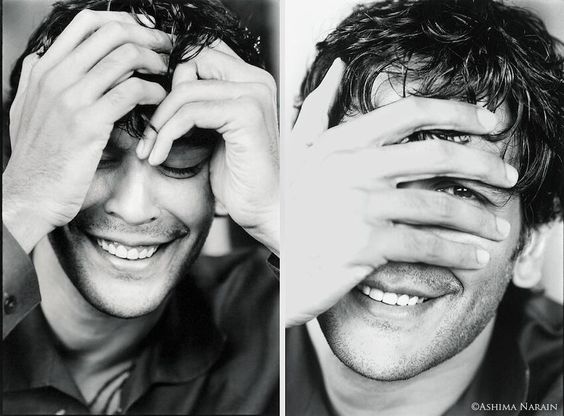 (Image source)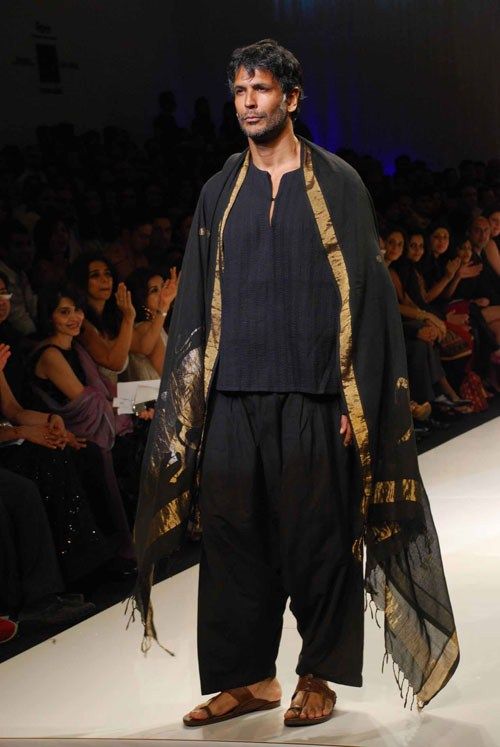 (Image source)
After leaving us in a drooling mess in Alisha's Made in India video in 1995 he went on to secure the lead role in the Indian science fiction TV Series Captain Vyom.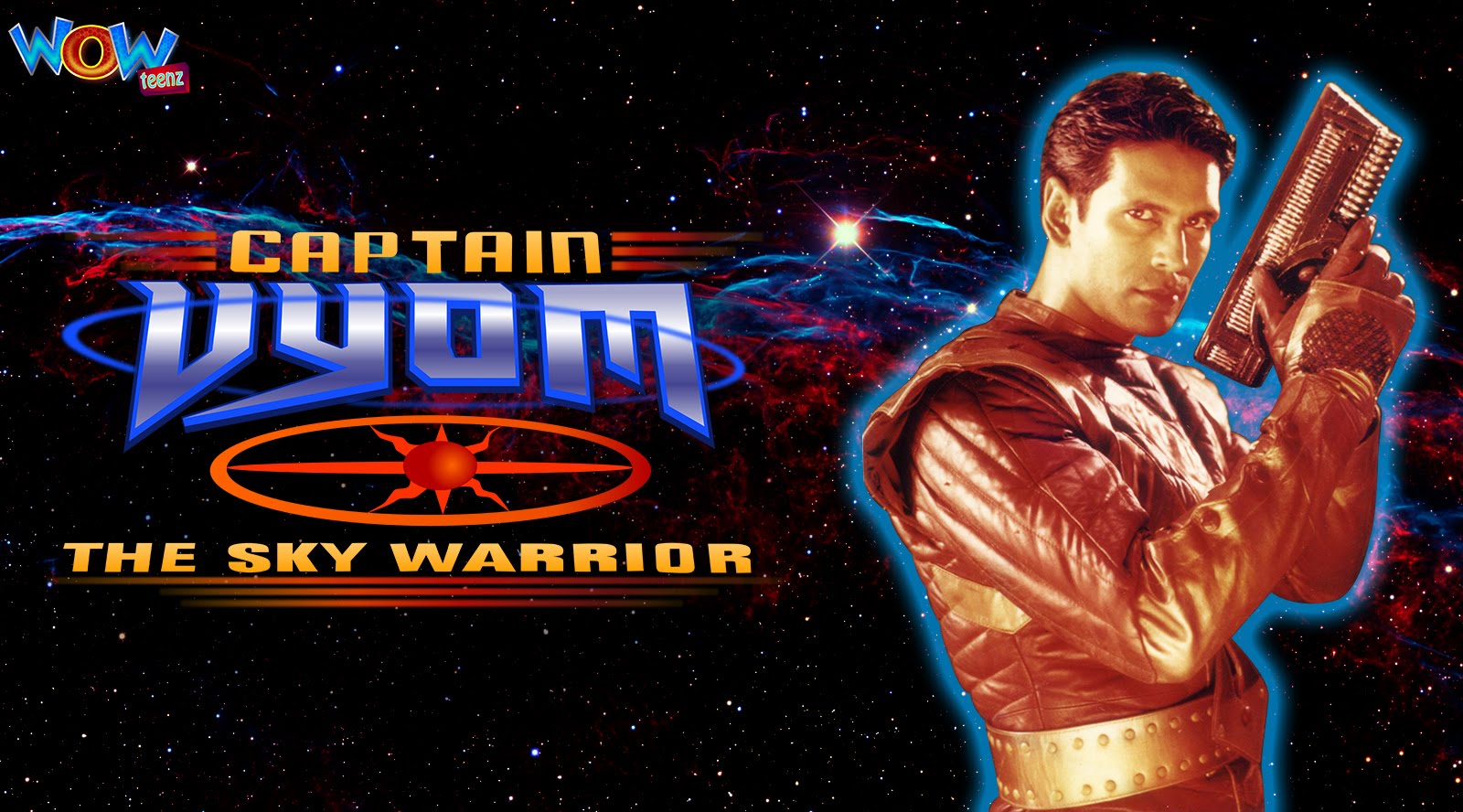 (Image source)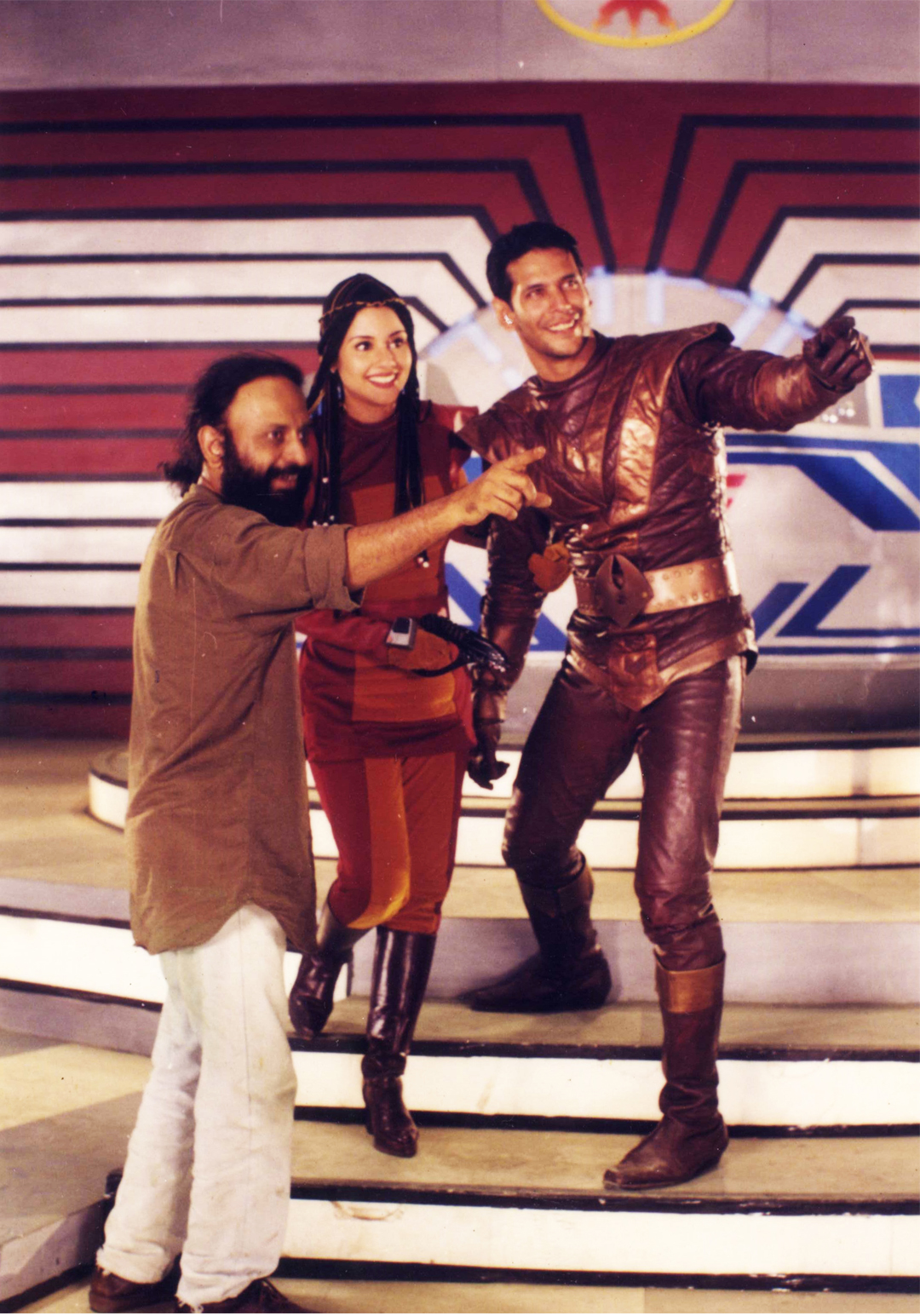 (Image source)
Mil then simultaneously spent his time gracing the sliver screen. In 1995 he debuted in 'A Mouthful of Sky' the first english TV soap opera in India. Since 2000 he worked his way into films and could have been in the blokcbuster film 'Jo Jeeta Wohi Sikandar' as he was Deepak Tijori's first choice for the role of Shekhar Malhotra. He has also acted in a number of English language and other foreign language films and television series, including Valley of Flowers and The Flag. and Swedish film Arn. His last apparence was in a character role in the 2016 hindi film Bajirao Mastani.
One of our most memorable roles was that of him in Sea Hawks as an Indian Coast Guard Officer, Commandant Vikram Rajpoot. His role reinforced our 'thing' for men in uniform.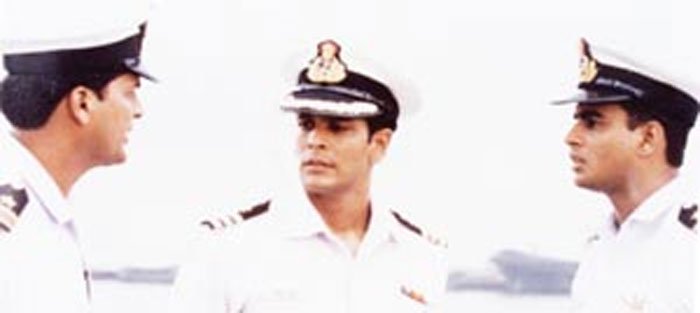 (Image source)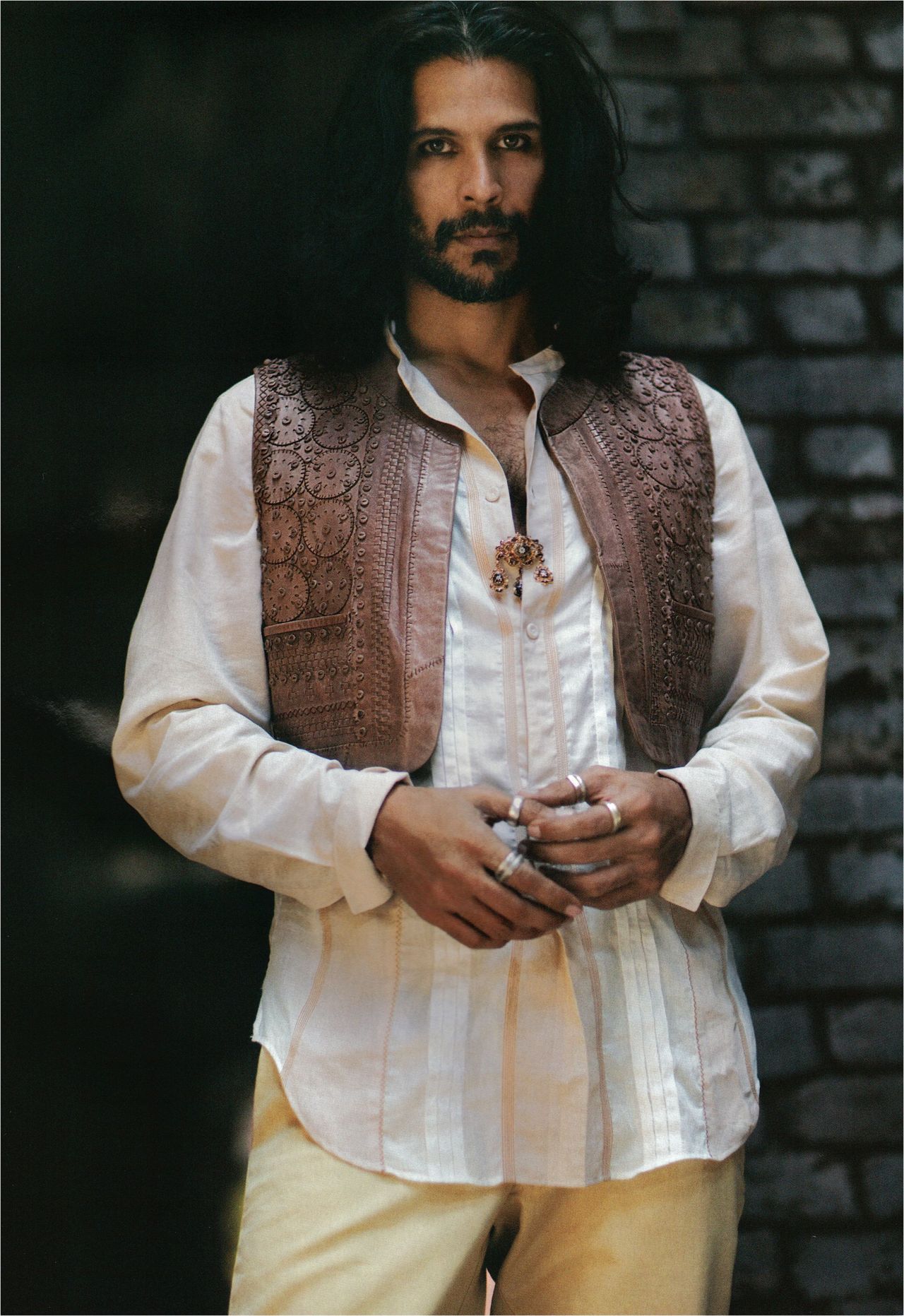 (Image source)
Is it just us, or is it getting hot in here??
A jack of all trades, Milind has been in the event management business for almost 30 years and runs a successful event management company called Maximus Mice and Media Solutions Pvt. Ltd. He also happens to be the face of many ad campaigns and products, most popularly Old Spice – We watched his 'mantastic' ad about 5000 times.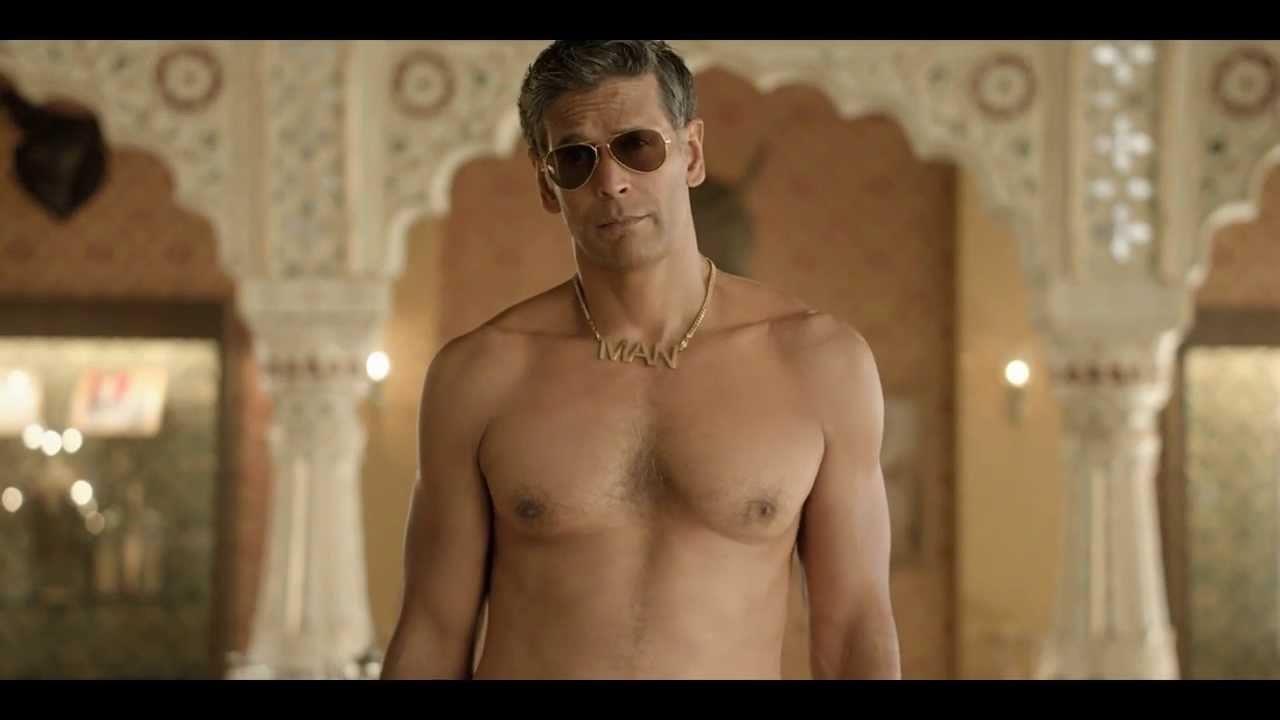 (image source)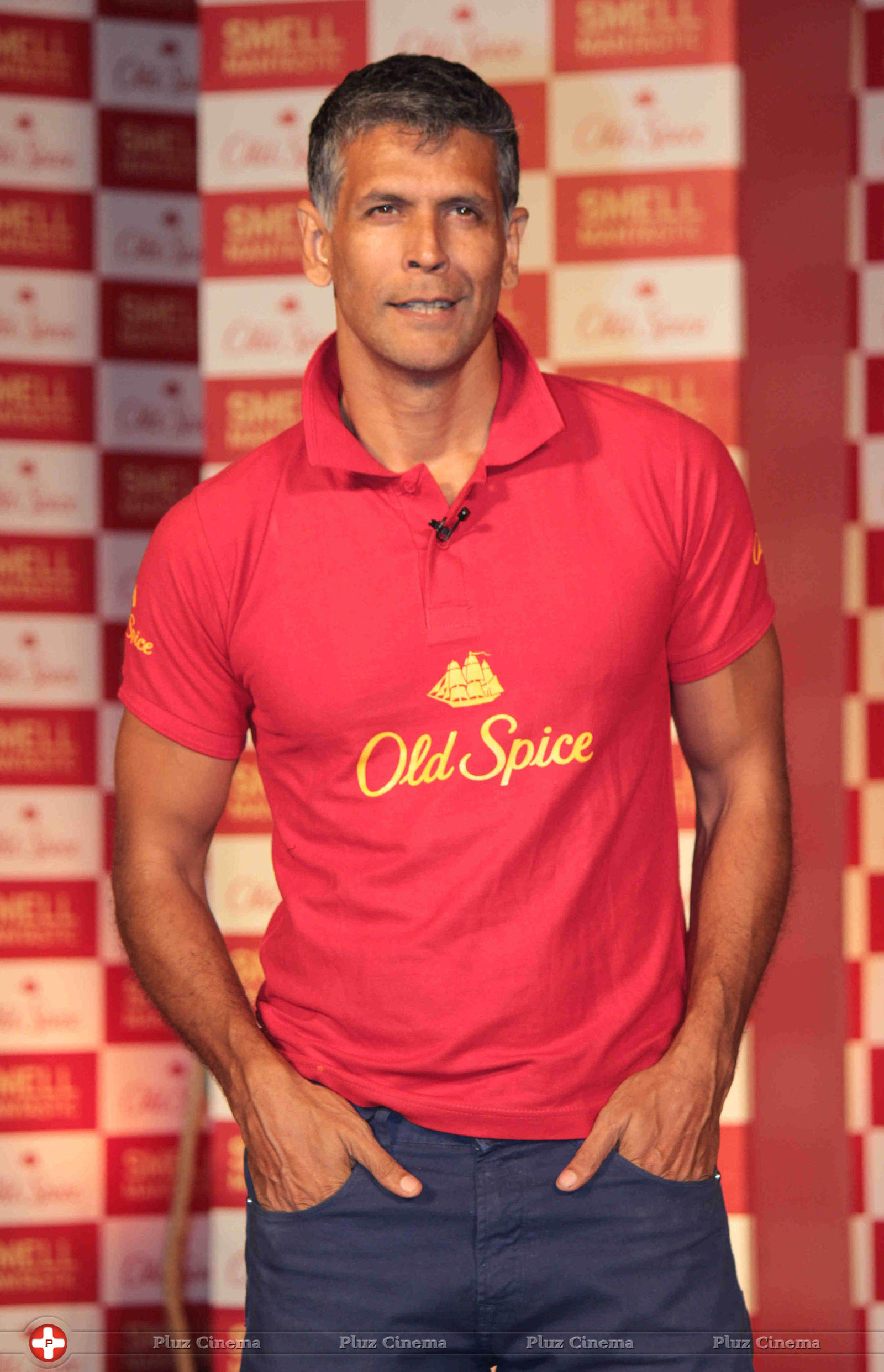 (image source)
That trademark smile is every woman's kryptonite!!!
Milind is also the founder and ambassador for Pinkathon a truly noble cause that raises awareness on breast cancer. (Because he truly care about us ladies and 'our ladies' *wink wink*). Every year as a part of the pinkathon Milind runs numerous marathons across the country and wins first place in our hearts every single time.
(Image Source)
Pinkathon marathons apart, Milind has always been extremely sporty and active all though his life. An ace swimmer, he won his first national championship medal at the tender age of 9 and held the title of national champion breaststroke swimmer for 4 consecutive years in 1984. He also holds a place in the Limca book of records for running 1500 kms from Delhi to Mumbai in a span of 30 days in 2012.
He then made women swoon and men jealous over his fabulously fit body and determination as he made his way to complete one of the world's toughest races, The Ironman Triathlon, at the age of 51. and then the Ultraman challenge.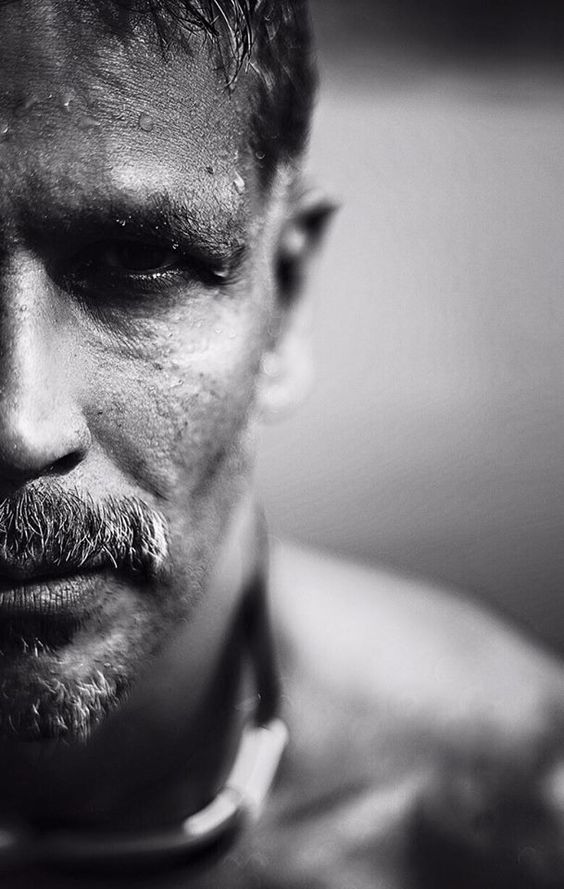 (Image source)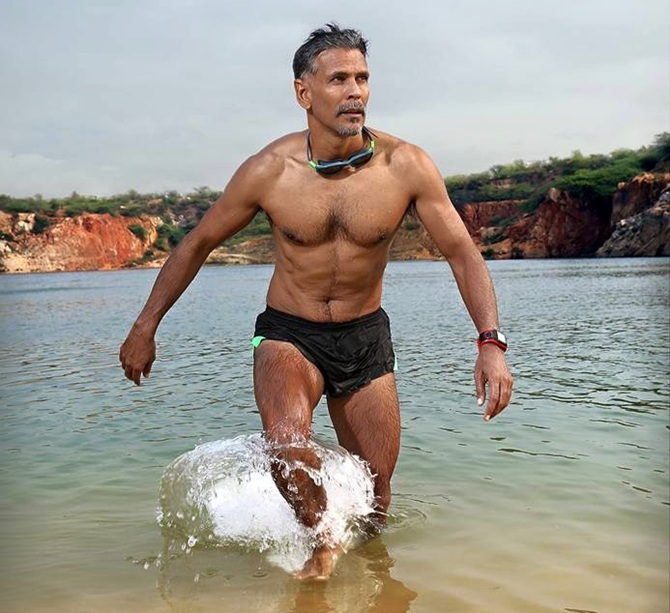 (Image source)
Like all men, Milind is a 'Mama's Boy'. Usha herself is one of the most active women you'll ever meet (and if I told you how old she was you'd hide yourself in shame and eat cake) but Milind's mother Usha says that she does not find him good looking and still wonders how he ever made it big in the modelling world.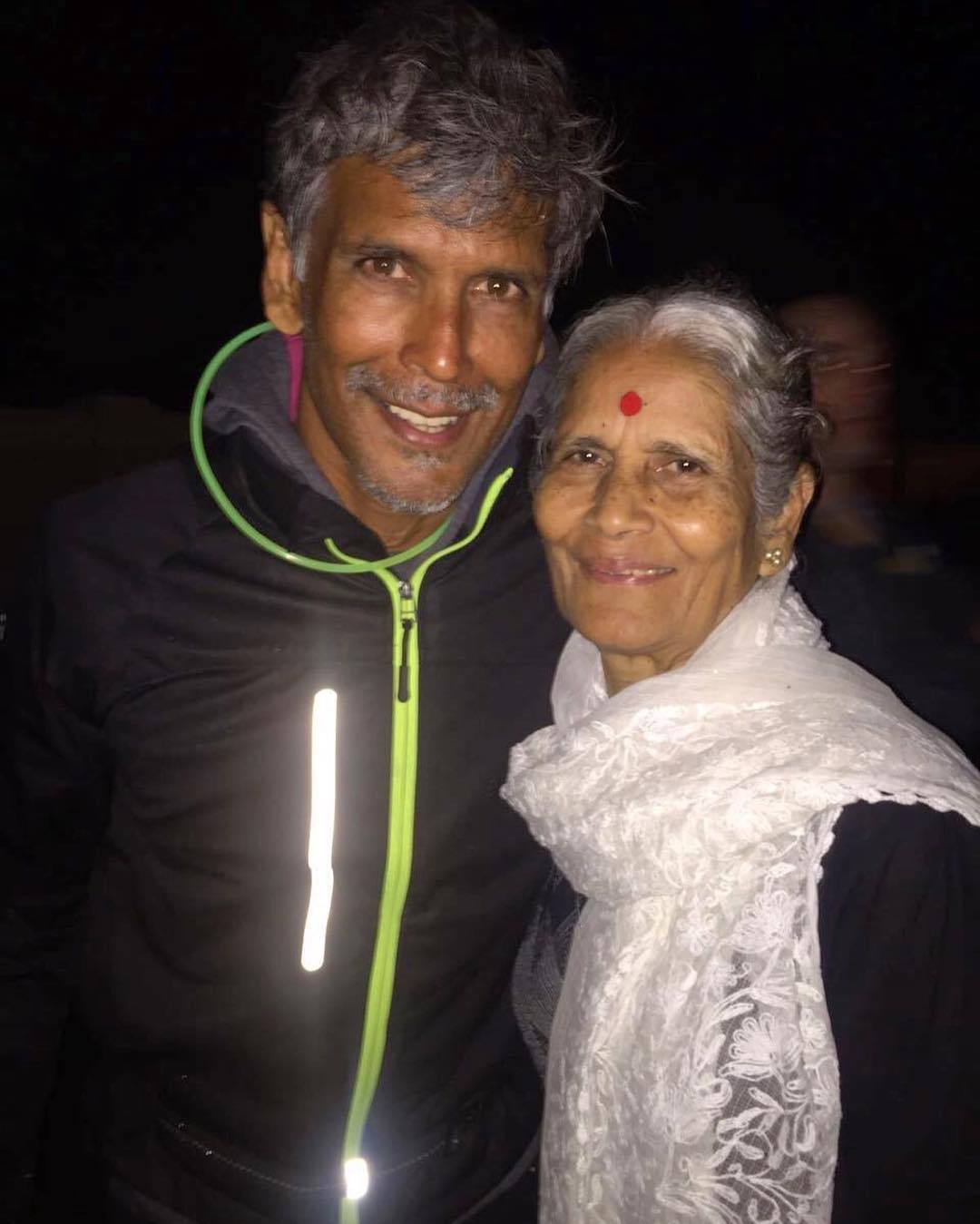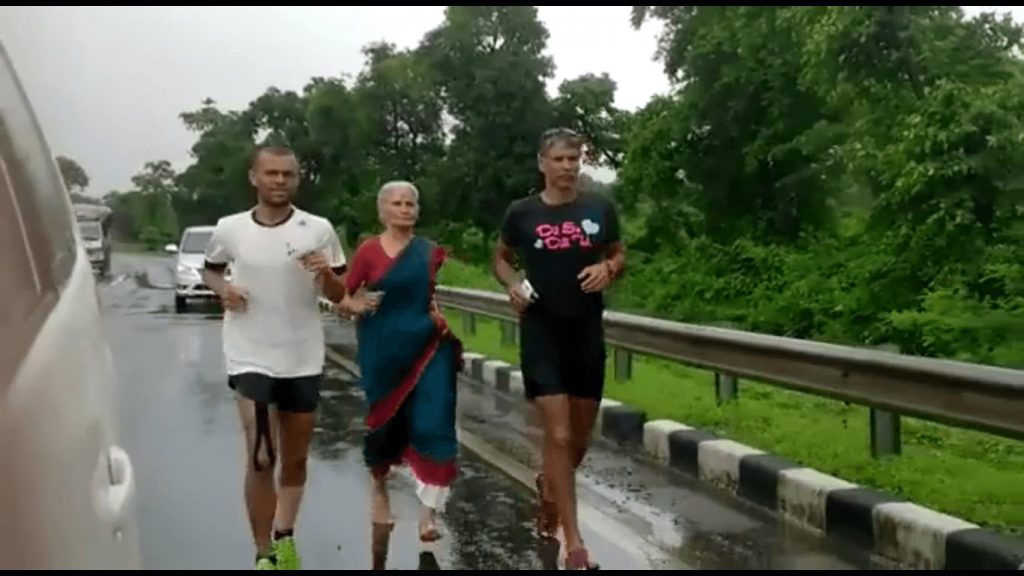 (image source)
But, (get your tissue boxes ready, girls!)
A few weeks ago, the shattering of our collective hearts could be heard all the way till the moon when Milind posted pictures on Instagram with his new girlfriend Ankita Konwar.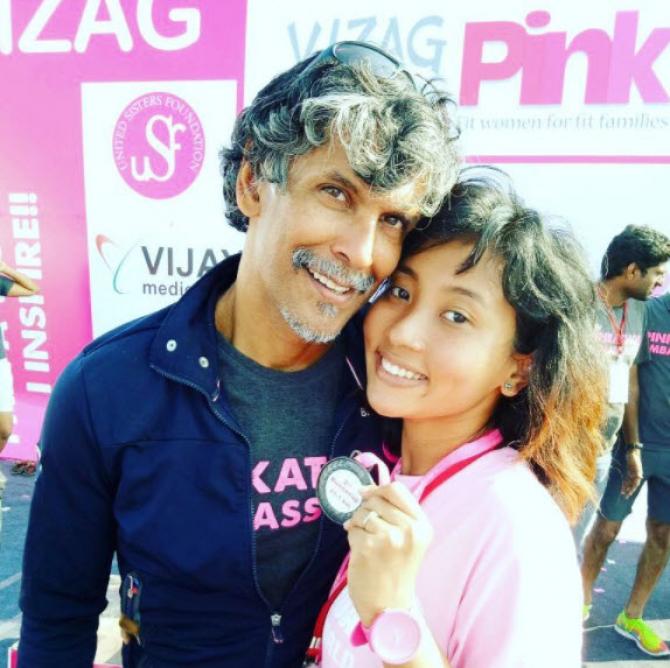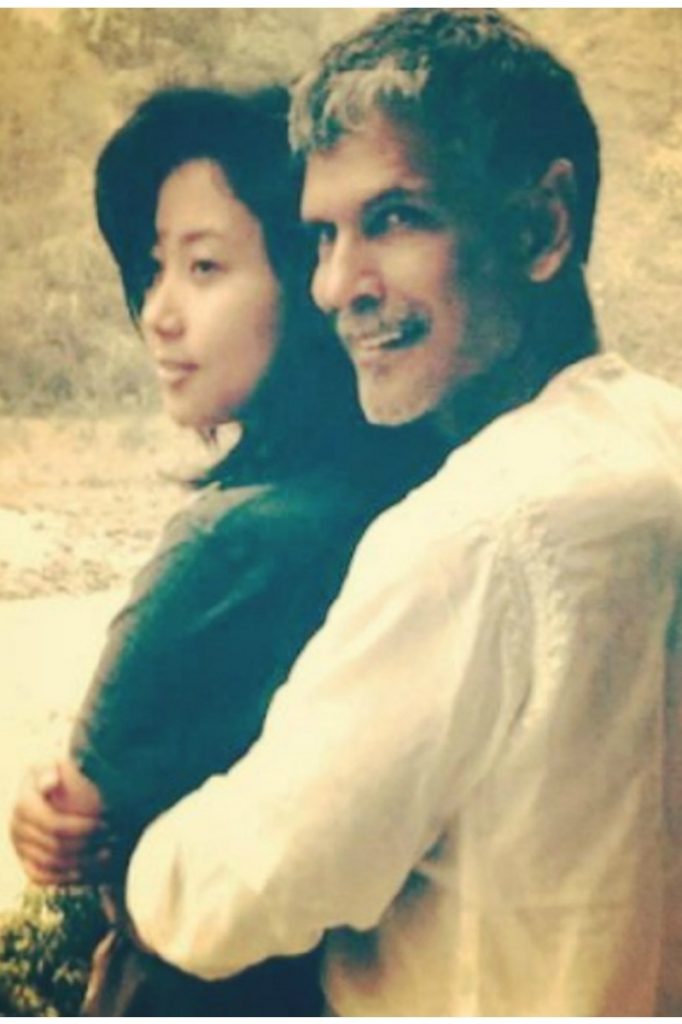 Though our initial reaction was to curl up in a ball and wait to die while occasionally screaming 'PICK ME INSTEAD!' , and though the world had plenty of judgement to pass about their relationship, these two love birds look very much in love and we're very happy for them. (Though heartbroken, we genuinely mean that!)
But, whatever said and done, Milind So-man(ly) will always be the love of our lives and has, forevermore set the bar sky high for every man out there, not just in terms of his looks, but also his actions and deeds.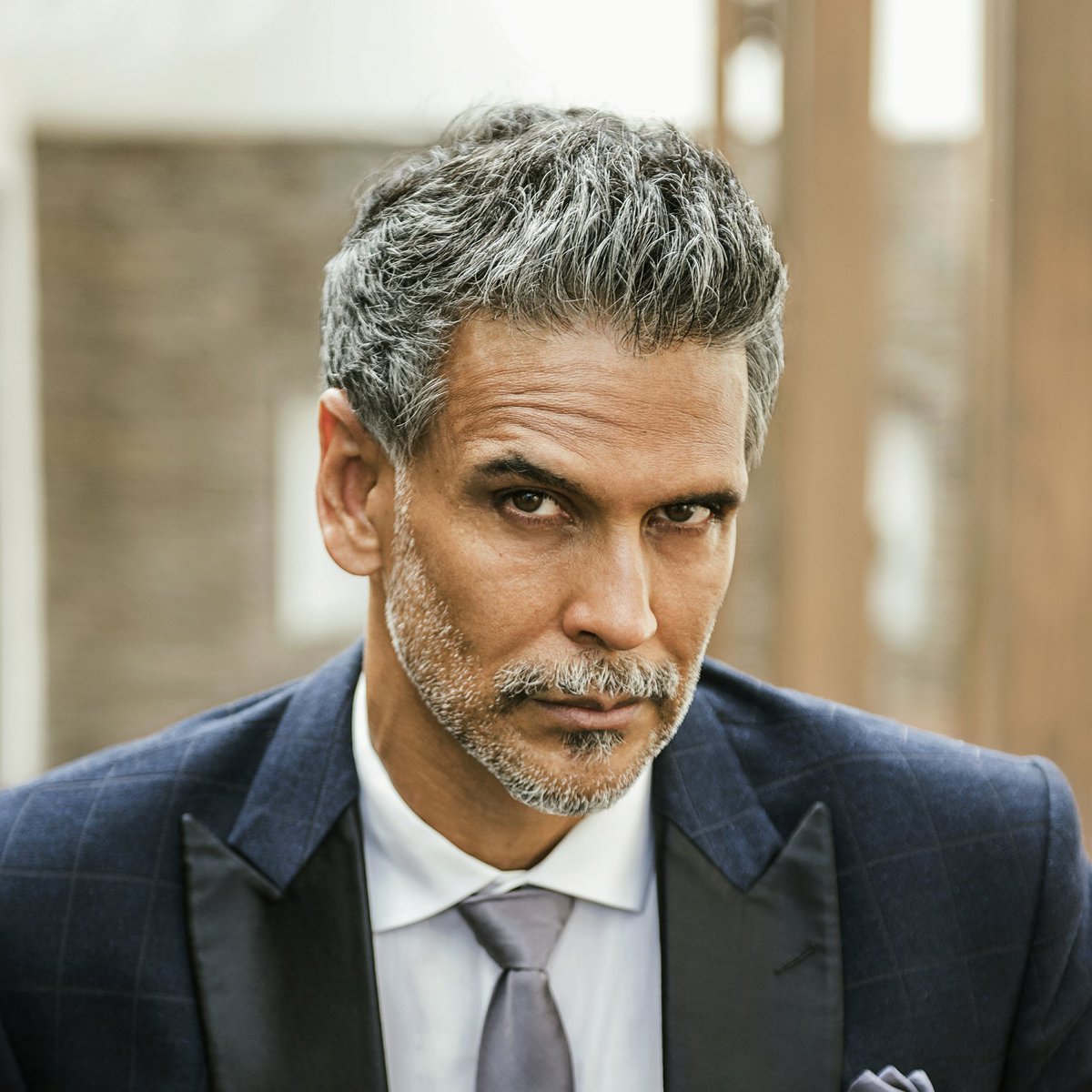 (Image source)
(The writer has been madly in love with Milind Soman since the tender age of 10 and has vowed to continue doing so forevermore – forgive the over-enthu-ness. And Milind, if you ever see this, I love you!)