Milind Soman: Our Man Crush FOREVER!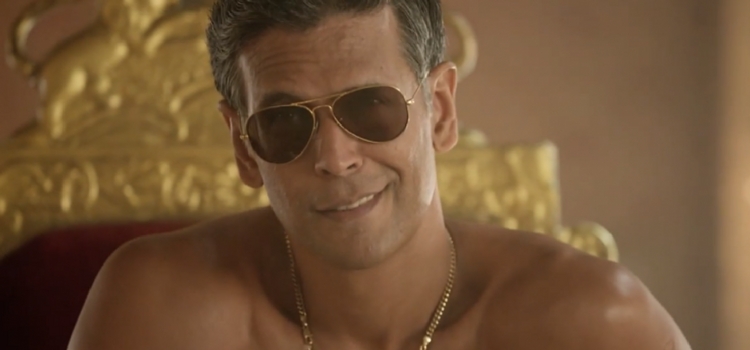 It's Throwback Thursday and we're conjuring up this sexy beast from the box he first emerged out of!
In the year 1995, Alisha Chinai released her hit song 'Made In India'? Most of us were children back then, and although Alisha had created a lyrical rhythmic tune that would be stuck in our hears forever, the most memorable part of that music video was the moment that that wooden box, that was oh-so-ceremoniously carried in, opened up in a cloud of smoke and out came this gorgeous 'Made in India' hunk.
(Insert swooning noises and **drool**)
Unbeknown to Alisha, what she had in fact done, was create an undying and everlasting crush in the minds of every 90's girl for this magical beast that emerged out of the box, better known to us today as Milind 'The-Man-of-my-Dreams-I-Wish-he-was-Mine-Forever' Soman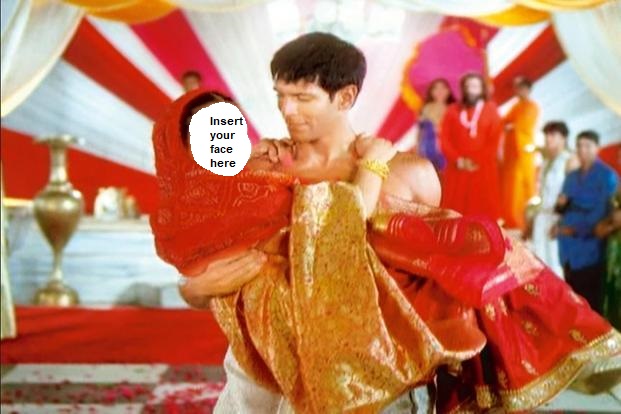 They say that age is just a number but we never believed that until we met him. Over the years this 52year old has not just aged in ways we could only wish for, but has gone above and beyond proving that age is no bar for being fit, acting and faaaaaaine! But, may we remind you, Milind 'too-good-to-be-true' Soman isn't just all about the looks and the body either. Commemorating Throwback Thursday, we take a trip down memory lane blissfully wrapped in the muscular arms of this gorgeous man! **sigh**
Ladies, hold on to your knickers.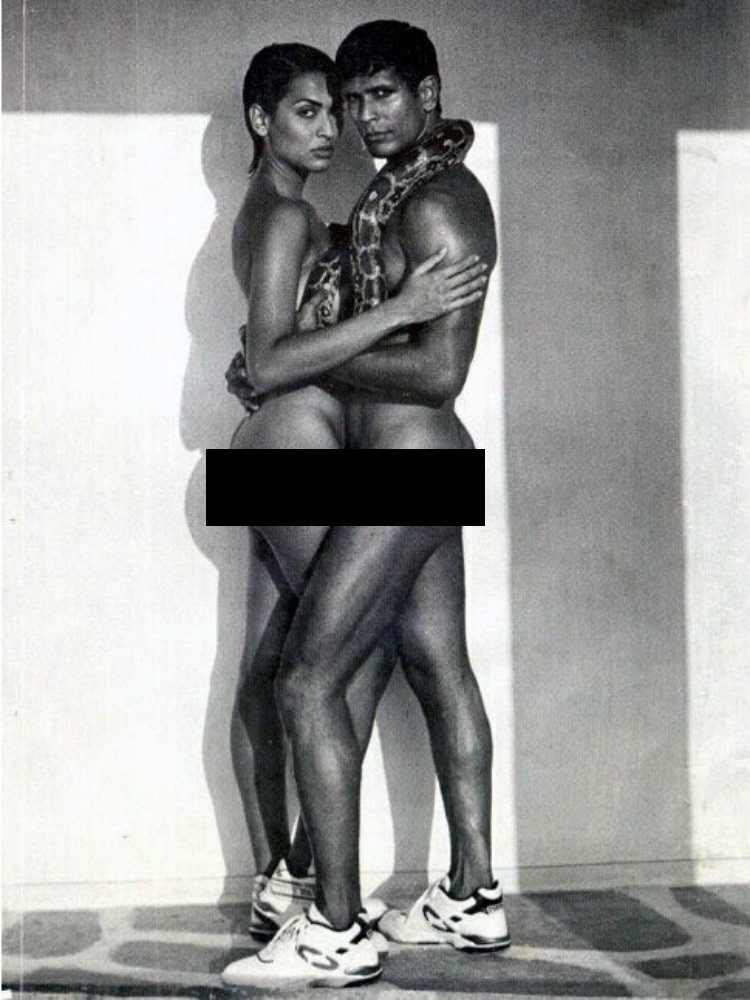 (Image source – Censored for your own safety)
Milind was born in Glasgow, Scotland in 1965 and later moved to Mumbai at the age of 4. He began his career ( of stealing hearts) in 1988. An electrical engineer by profession, he drop out before completing his degree as he knew he would never professionally work as an engineer. This stunner found his true passion in modelling – and we're so glad he did. As impossible as this may sound, Milind faced rejection in his initial years as a model.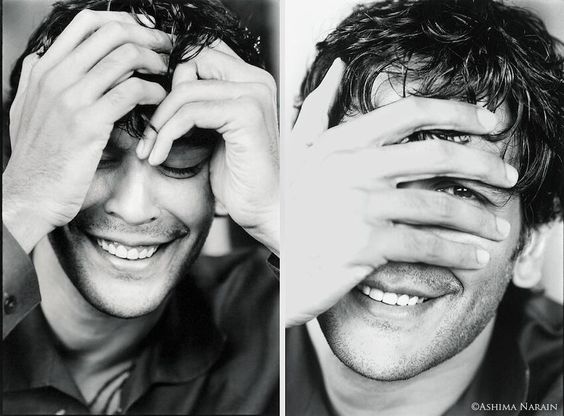 (Image source)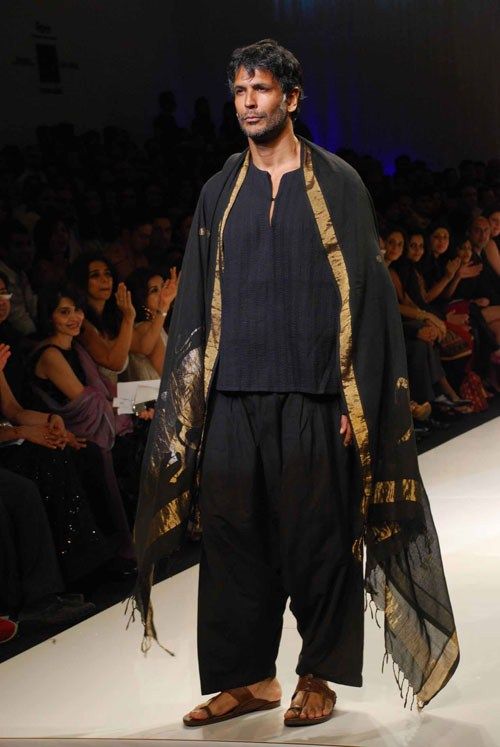 (Image source)
After leaving us in a drooling mess in Alisha's Made in India video in 1995 he went on to secure the lead role in the Indian science fiction TV Series Captain Vyom.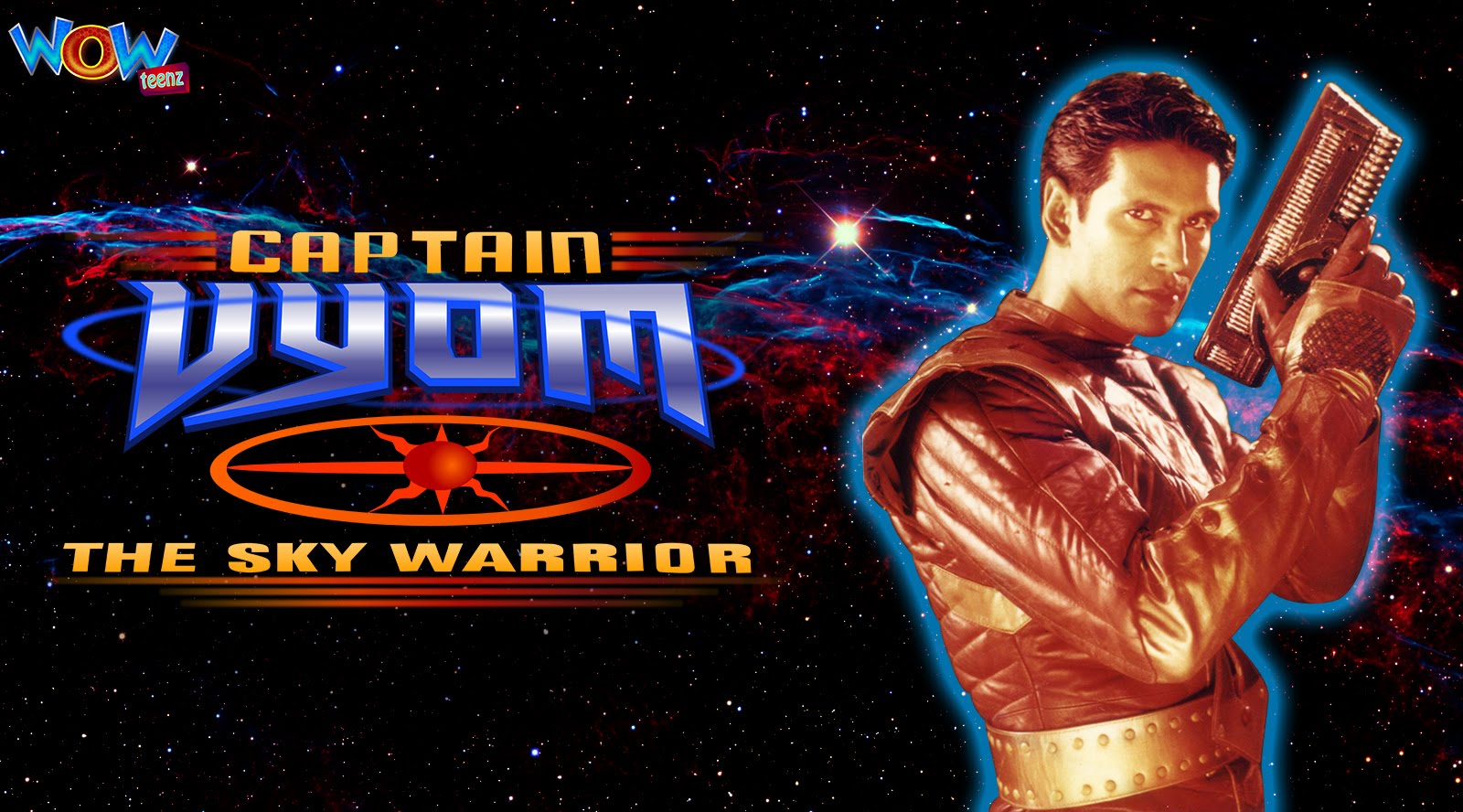 (Image source)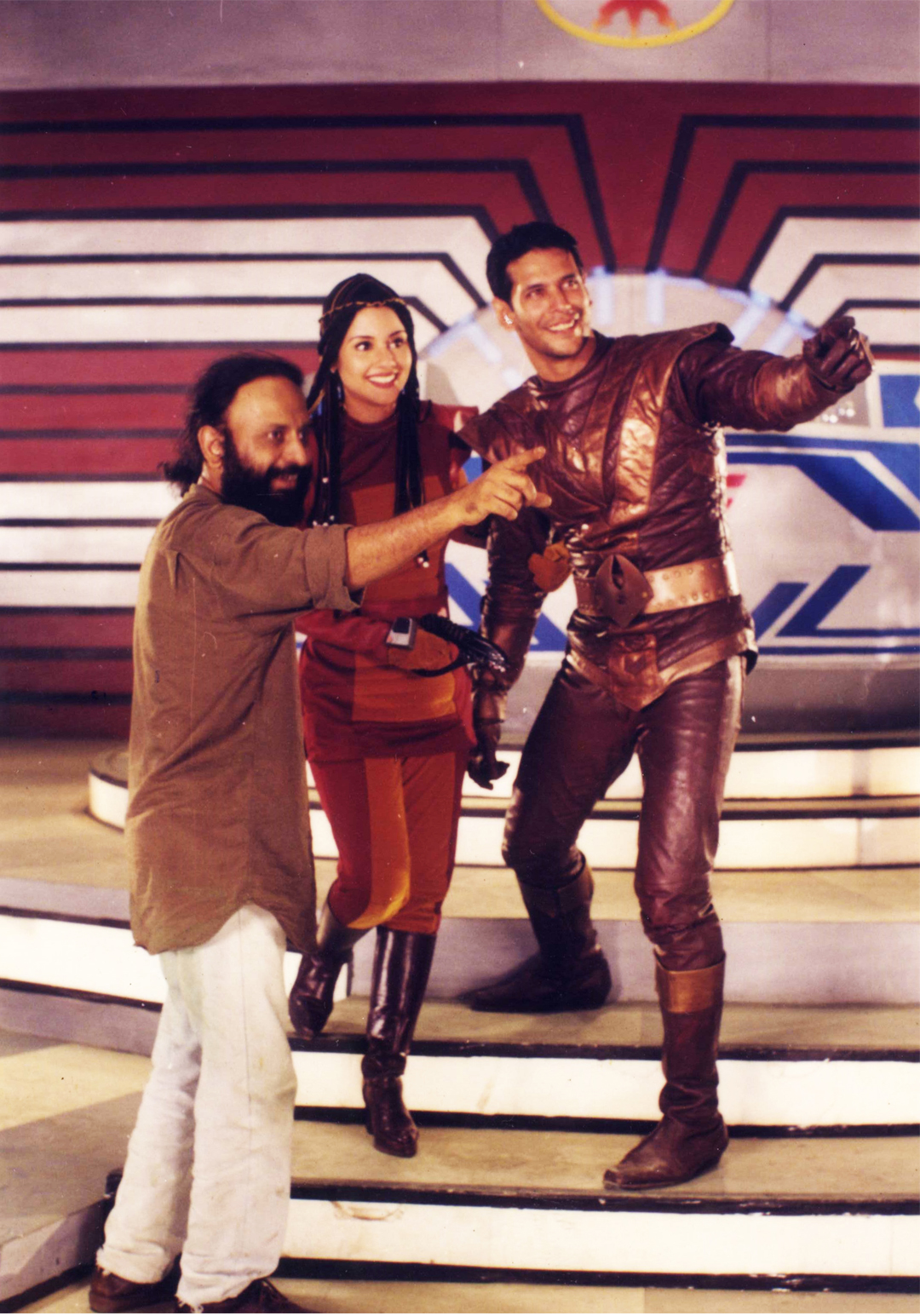 (Image source)
Mil then simultaneously spent his time gracing the sliver screen. In 1995 he debuted in 'A Mouthful of Sky' the first english TV soap opera in India. Since 2000 he worked his way into films and could have been in the blokcbuster film 'Jo Jeeta Wohi Sikandar' as he was Deepak Tijori's first choice for the role of Shekhar Malhotra. He has also acted in a number of English language and other foreign language films and television series, including Valley of Flowers and The Flag. and Swedish film Arn. His last apparence was in a character role in the 2016 hindi film Bajirao Mastani.
One of our most memorable roles was that of him in Sea Hawks as an Indian Coast Guard Officer, Commandant Vikram Rajpoot. His role reinforced our 'thing' for men in uniform.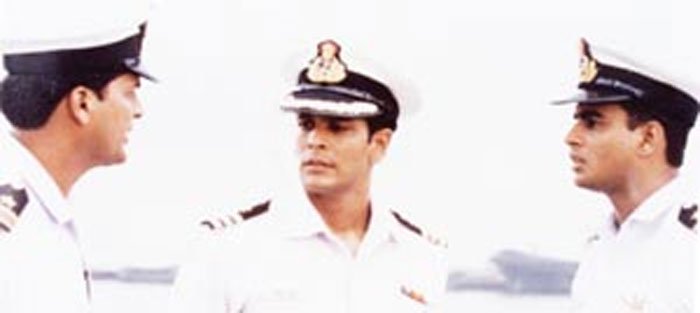 (Image source)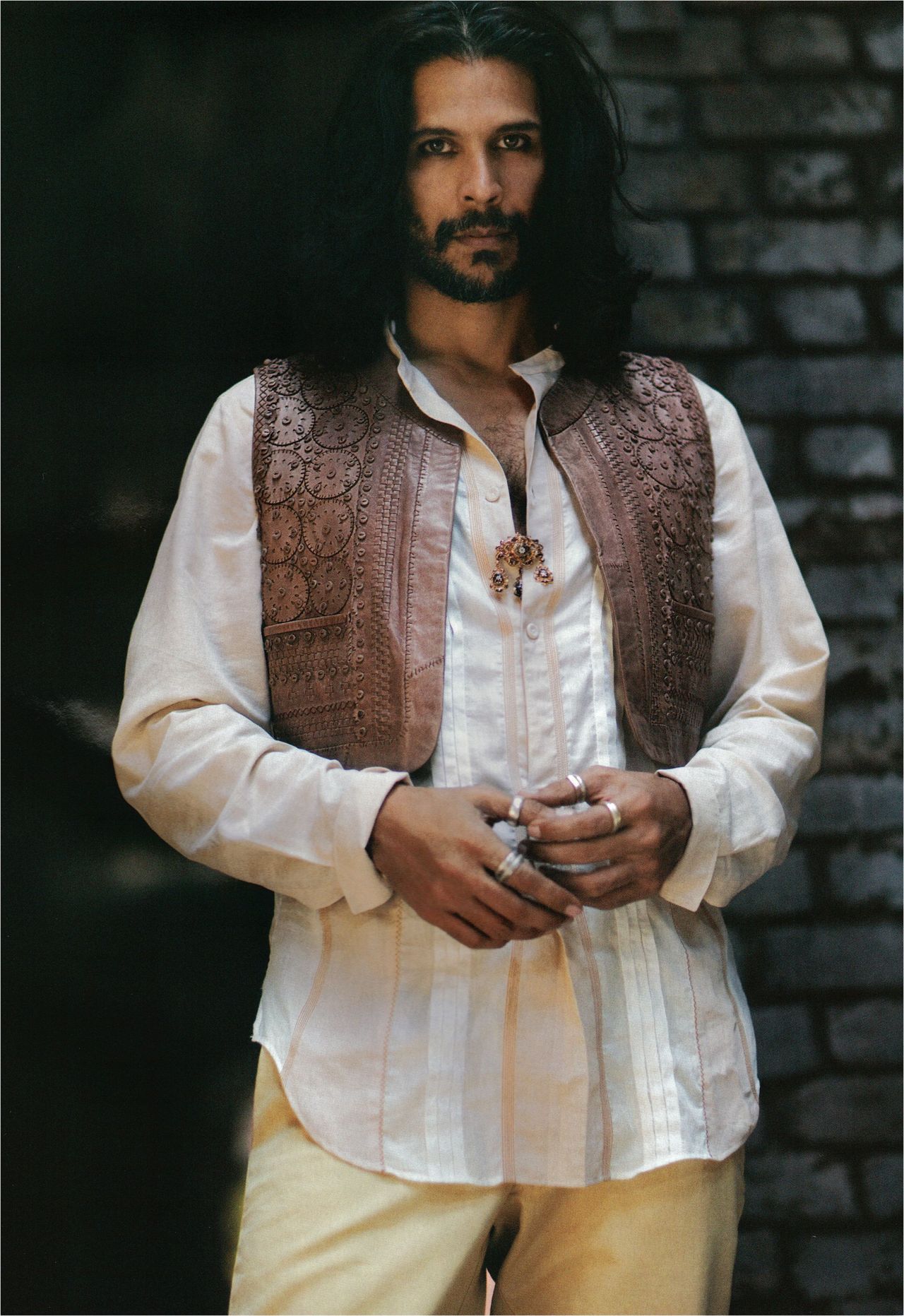 (Image source)
Is it just us, or is it getting hot in here??
A jack of all trades, Milind has been in the event management business for almost 30 years and runs a successful event management company called Maximus Mice and Media Solutions Pvt. Ltd. He also happens to be the face of many ad campaigns and products, most popularly Old Spice – We watched his 'mantastic' ad about 5000 times.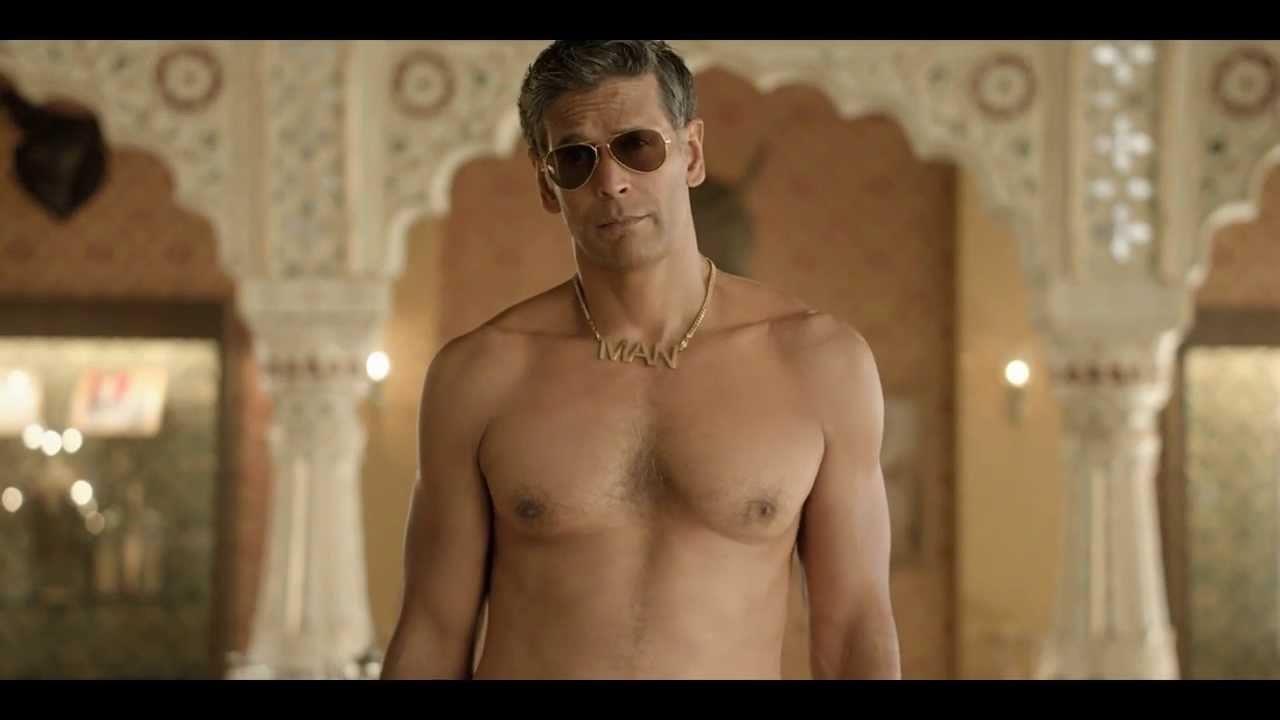 (image source)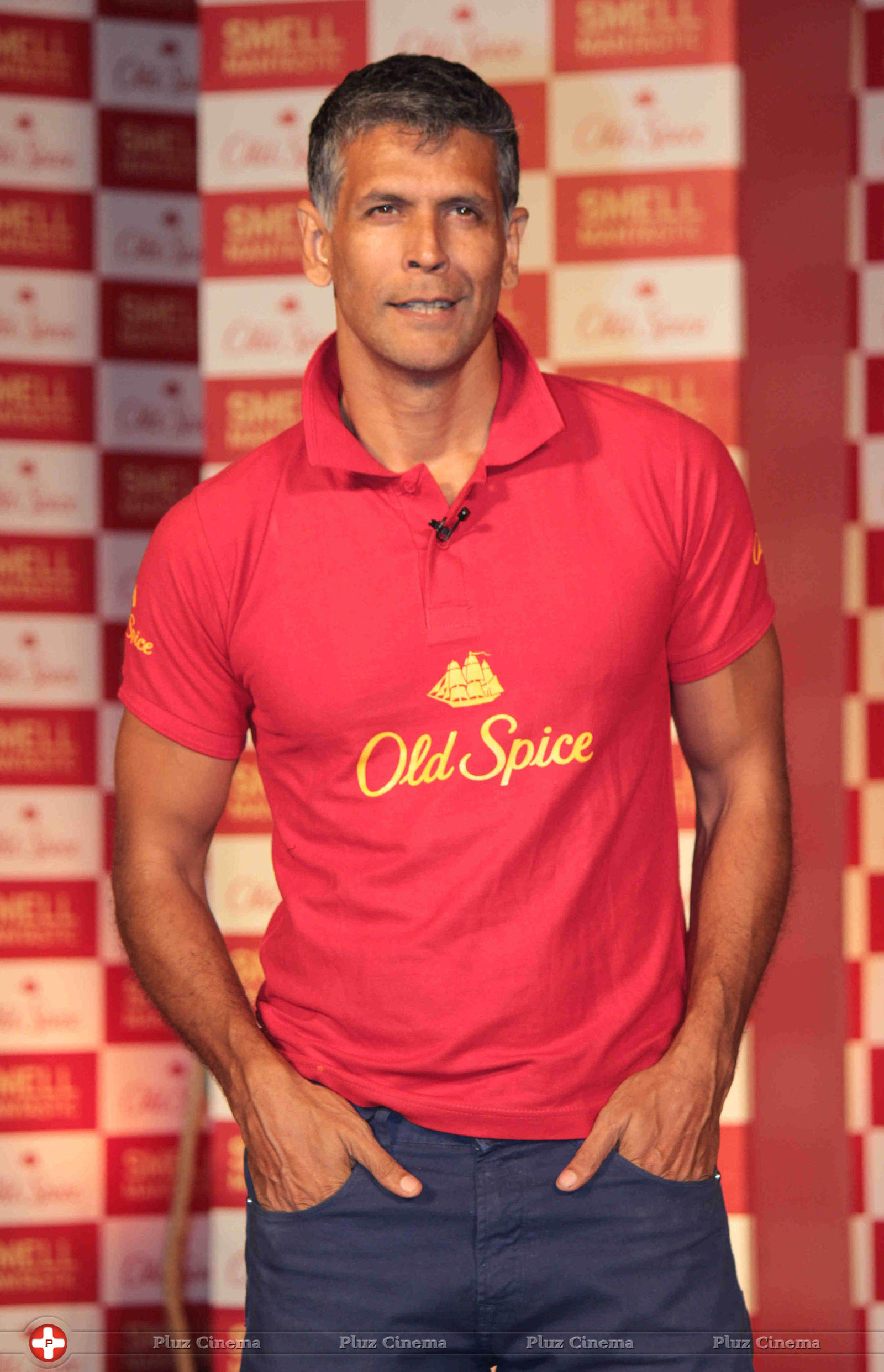 (image source)
That trademark smile is every woman's kryptonite!!!
Milind is also the founder and ambassador for Pinkathon a truly noble cause that raises awareness on breast cancer. (Because he truly care about us ladies and 'our ladies' *wink wink*). Every year as a part of the pinkathon Milind runs numerous marathons across the country and wins first place in our hearts every single time.
(Image Source)
Pinkathon marathons apart, Milind has always been extremely sporty and active all though his life. An ace swimmer, he won his first national championship medal at the tender age of 9 and held the title of national champion breaststroke swimmer for 4 consecutive years in 1984. He also holds a place in the Limca book of records for running 1500 kms from Delhi to Mumbai in a span of 30 days in 2012.
He then made women swoon and men jealous over his fabulously fit body and determination as he made his way to complete one of the world's toughest races, The Ironman Triathlon, at the age of 51. and then the Ultraman challenge.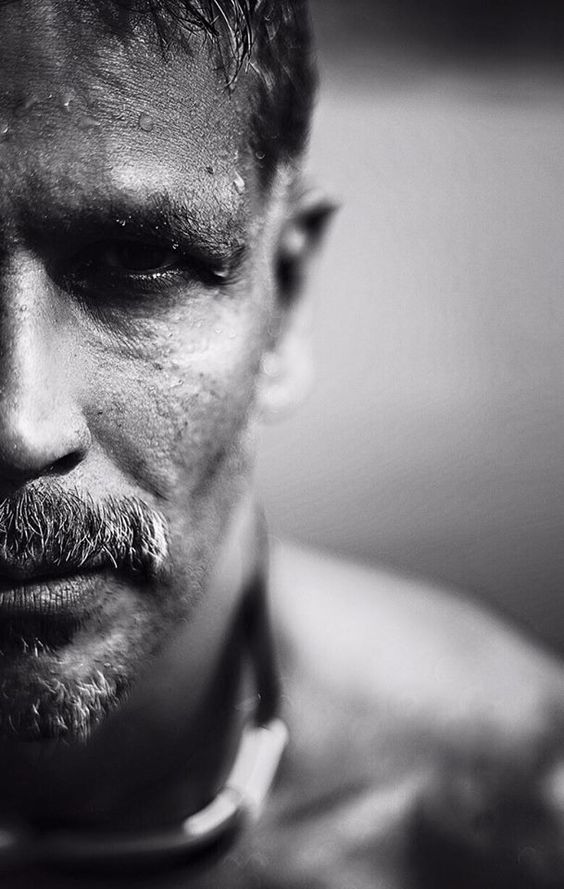 (Image source)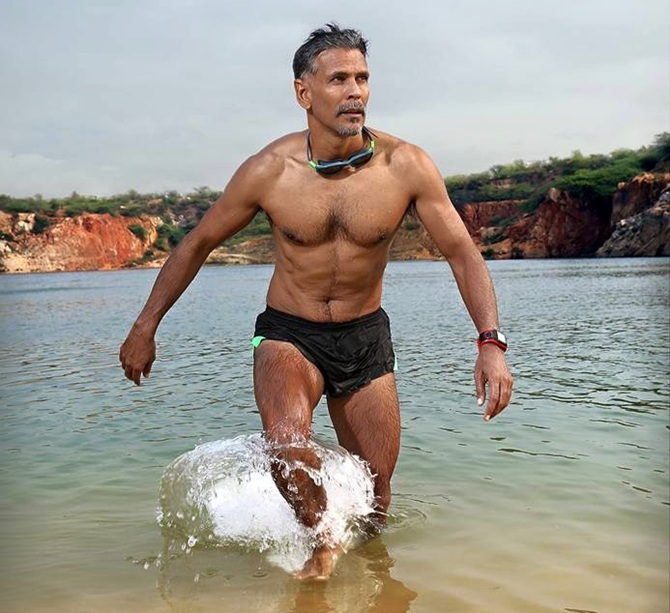 (Image source)
Like all men, Milind is a 'Mama's Boy'. Usha herself is one of the most active women you'll ever meet (and if I told you how old she was you'd hide yourself in shame and eat cake) but Milind's mother Usha says that she does not find him good looking and still wonders how he ever made it big in the modelling world.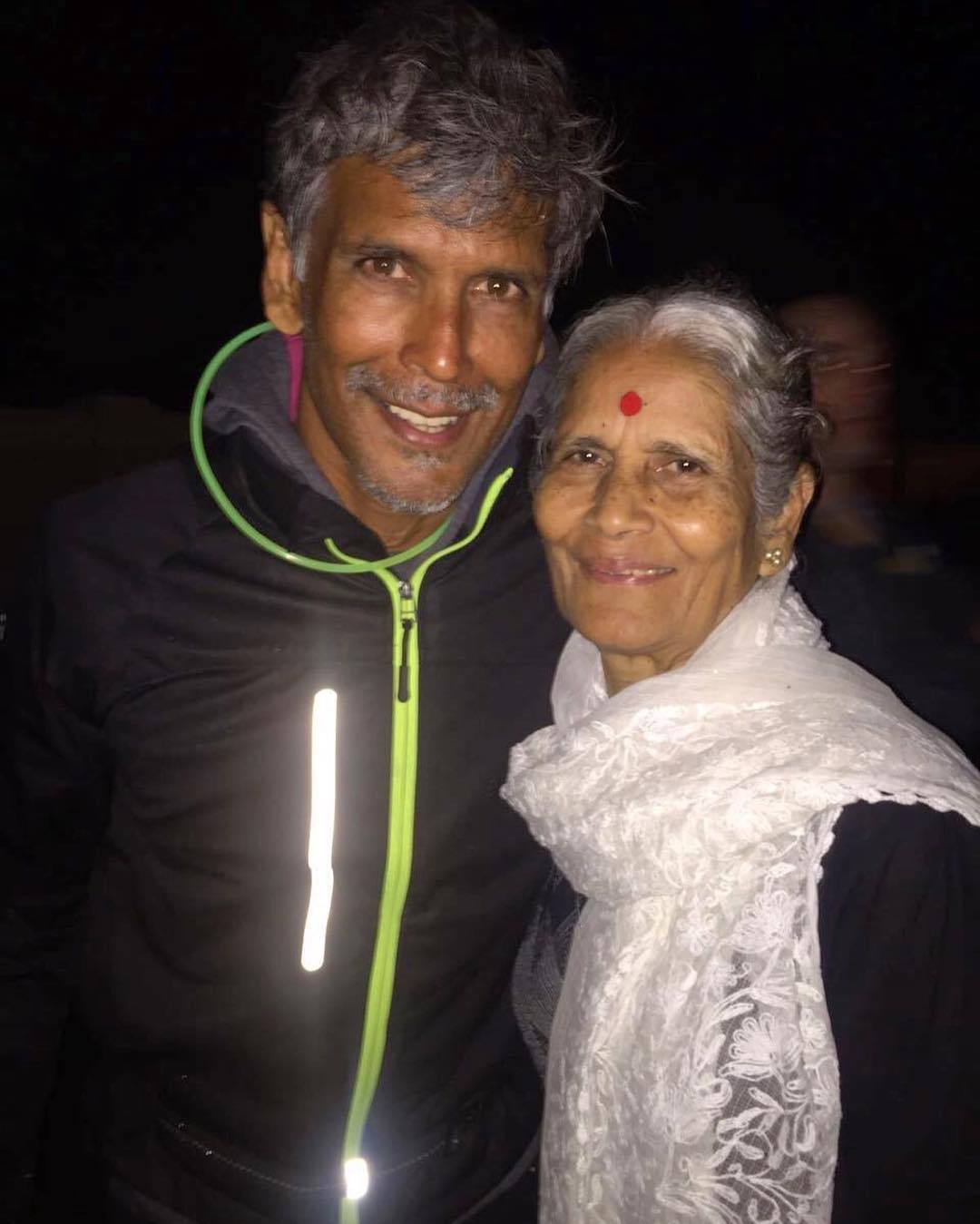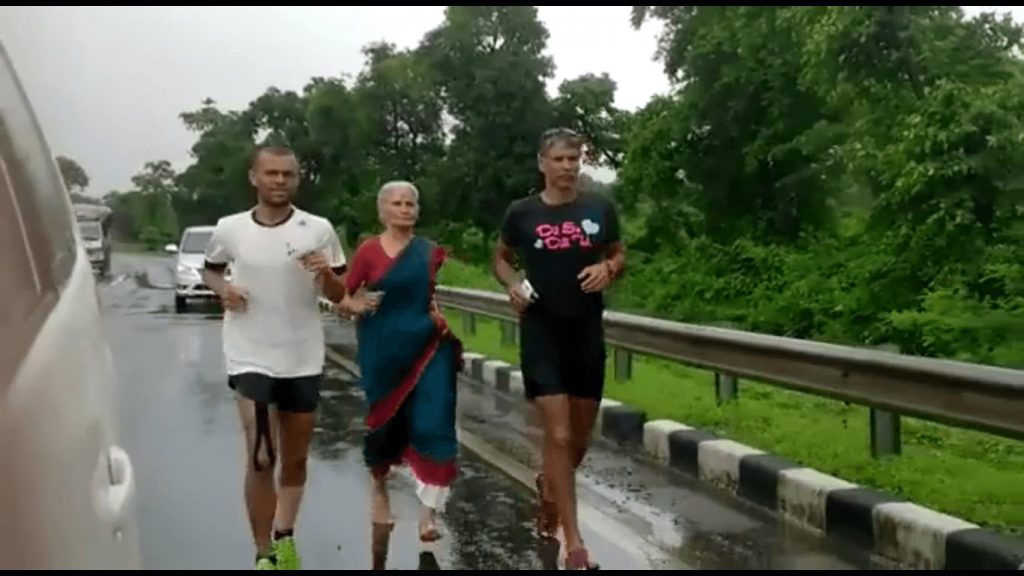 (image source)
But, (get your tissue boxes ready, girls!)
A few weeks ago, the shattering of our collective hearts could be heard all the way till the moon when Milind posted pictures on Instagram with his new girlfriend Ankita Konwar.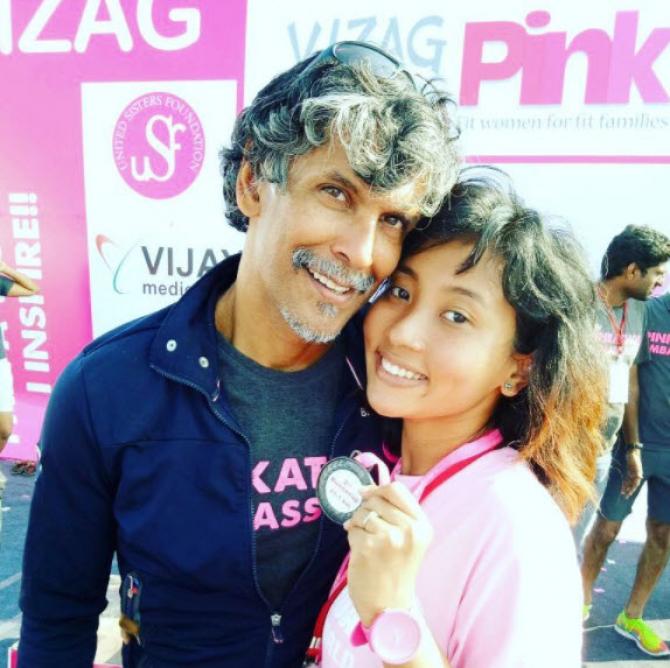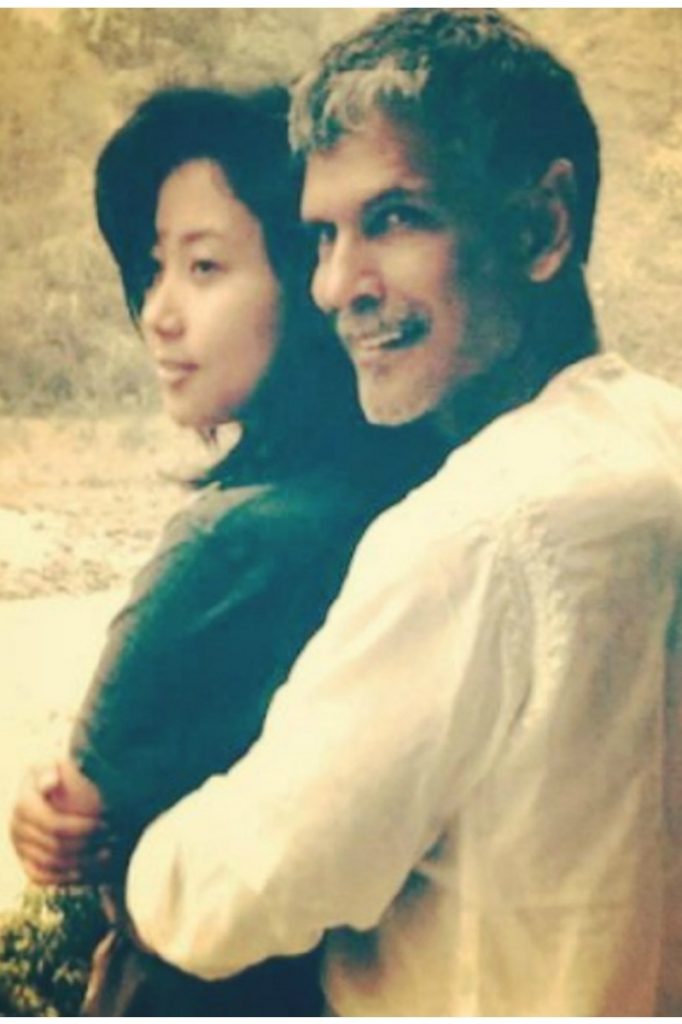 Though our initial reaction was to curl up in a ball and wait to die while occasionally screaming 'PICK ME INSTEAD!' , and though the world had plenty of judgement to pass about their relationship, these two love birds look very much in love and we're very happy for them. (Though heartbroken, we genuinely mean that!)
But, whatever said and done, Milind So-man(ly) will always be the love of our lives and has, forevermore set the bar sky high for every man out there, not just in terms of his looks, but also his actions and deeds.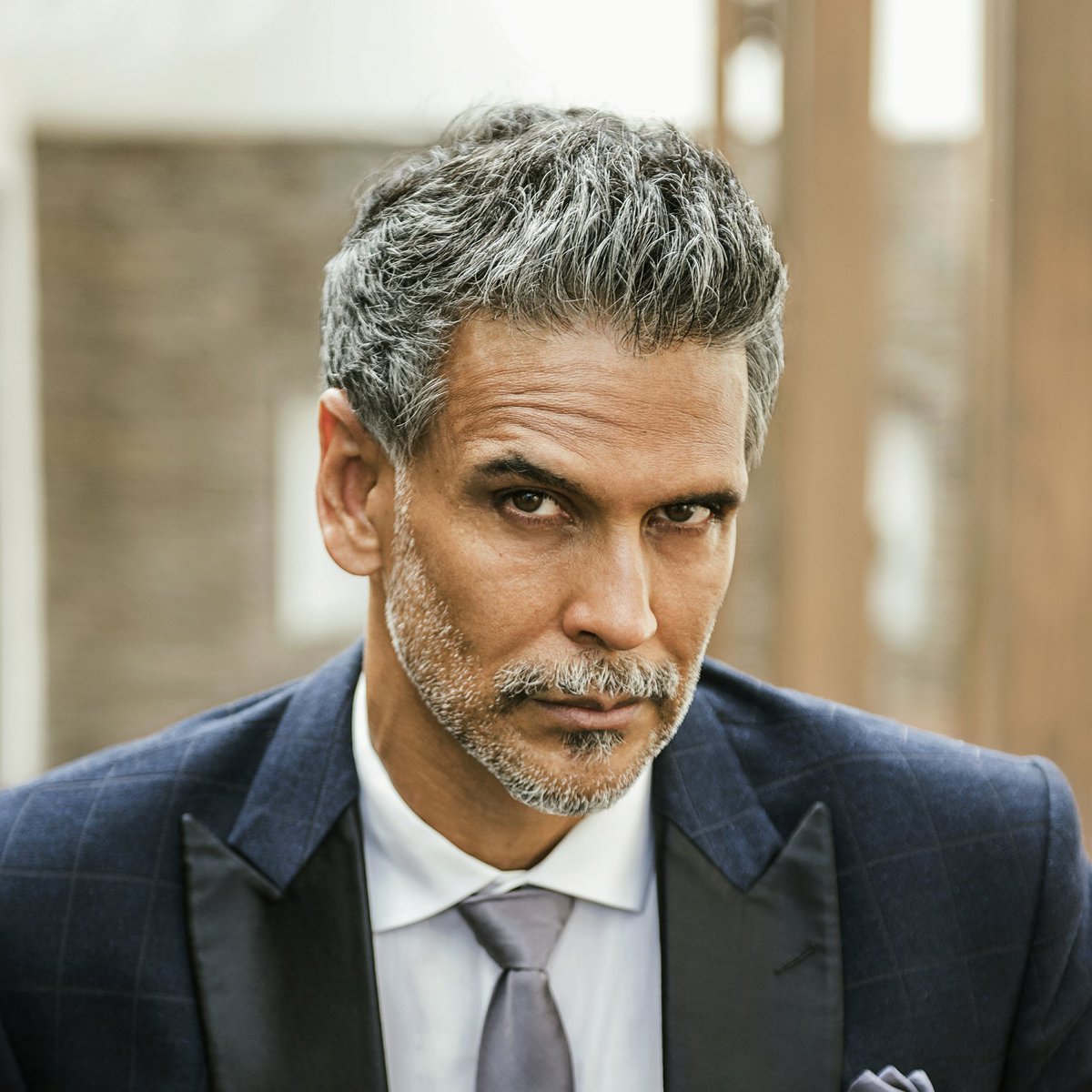 (Image source)
(The writer has been madly in love with Milind Soman since the tender age of 10 and has vowed to continue doing so forevermore – forgive the over-enthu-ness. And Milind, if you ever see this, I love you!)
Cochin, you owe this award, says Mr. Krishnamachari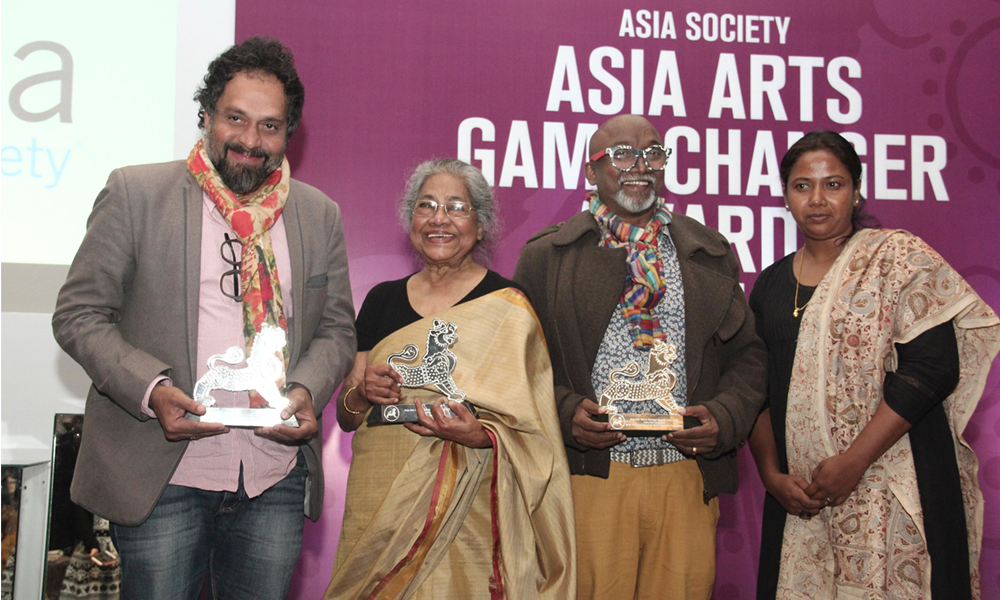 Kochi Biennale Foundation bagged  Asia Arts Game Changers Award 2018
Text Credit: Silpa Rajan
Asian Society Center honoured Mr. Bose Krishnamachari and Mr. Riyas Komu, the founders of Kochi Biennale Foundation with Asia Society Asia Arts Game Changers Award 2018, on Thursday at Delhi, for their priceless contribution in the development of modern and contemporary art.
The felicitation was conferred with Asian Arts Vanguard award. Mr. Krishnamachari, the director of KBF said that both of them were glad for receiving such an honour. He added that " The project is only possible through the support of an ever growing art eco-system in India and we are proud of an ever-growing art eco-system in India and we are proud to play a role in its evolution. Our work and mission continue and we hope this award will encourage greater philanthropy, corporate giving and government support for the arts across India".
Mr. Komu, the Director of Programmes, while expressing his happiness said that he would like to dedicate the award to the people of Kochi, a  community which lives and celebrates the diversity of human existence. He also congratulated the other three winners.
The event honours artists and art professionals, who had made a significant contribution to contemporary art. This signature event also collaborates major art collectors, artists, gallerists, dignitaries from the world of art.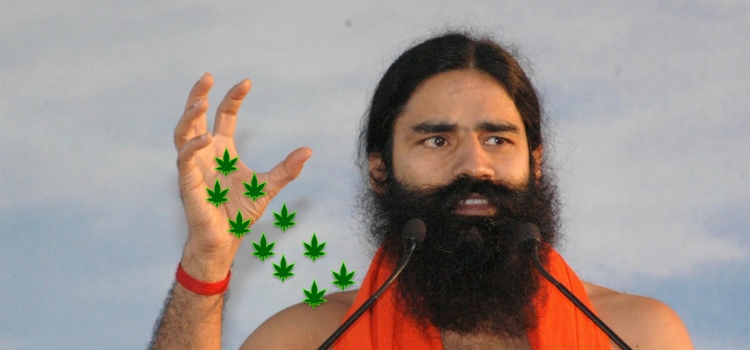 Baba Ramdev wants legalization of marijuana. Patanjali Cannabis?
Text Credit: Shibul Pavithran 
Never did we imagine we would find the words 'Patanjali' and 'cannabis' in the same sentence. Until now! In a country like ours where even the mere mention of weed and marijuana is enough to make some people feel awkward, the legalization of it seems way too far-fetched. But strangely, Baba Ramdev's 'Patanjali' is making efforts towards the same and trying to make most of our population's dreams come true. There have been been many issues which have been bouncing up and down in our country nowadays, like controversial movies, National Anthem, Beef-love/hate and many more. But 'Pot-Anjali' is definitely going to have some mixed reactions from the public. With a huge population of youth in the country using marijuana, Baba Ramdev is surely going to hit the market immensely. Patanjali's is India's highest selling consumer goods makers and their last year's turn over was a whooping 10,561 crores.
It was only last year that India handed out the first ever license to grow and study the medicinal properties of cannabis was granted to the Council of Scientific and Medical Research (CSIR), in partnership with Mumbai-based firm, The Bombay Hemp Company. The research aims to study the many purposes medicinal marijuana could serve in the treatment of epilepsy and cancer — a notion often contested globally. Co-founder of The Bombay Hemp Company (BOHECO), Avnish Pandya, stated specifically, "It won't be raw cannabis; it will be an actual product in the form of extracts, pills and patches."
Image Source: Acharya Balkrishna
Now Patanjali is pushing for the same. Acharya Balkrishna, CEO of Patanjali, has voiced his opinion on the matter before, noting that by criminalizing marijuana, the nation was being denied 'a full-fledged business opportunity'. In an  interview with Quartz,Balkrishna said, "In ayurveda, since ancient times, parts of cannabis (hemp), for instance, have been used for medicinal purposes. So, we are looking at various formulations. We should ponder over the benefits and positive uses of the cannabis plant." He went on to list how the seeds of the plant were useful, the fibre could be used for clothes and so on; the only issue is with the toxic part known as THC — Tetrahydrocannabinol, the element inducing the high often experienced due to consumption of marijuana.
But before you get all excited and hope that you'll soon be able to get your hands on 'Patanjali Stash' in the market, then we hate to break it to you that it won't really give you the 'high' that you crave. 'Toxic parts' like THC or Tetrahydrocannabinol will be removed from the cannabis oil to make it fit for medicinal use.
Nevertheles we are happy to see that the country is finally making some efforts to give the positive aspect of cannabis a chance. Who knows, it might even prove to be a boon for the country's economy.
The need for Padman Challenge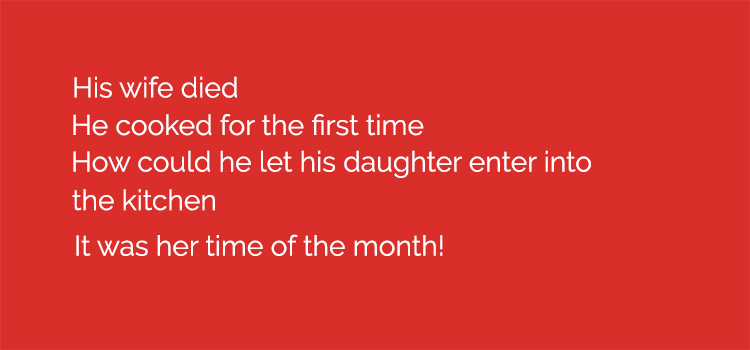 Beating the Taboo with Padman Challenge
"Take care not to touch any of these clothes when you pass through. These kids, nowadays never care to put themselves closed in a room, during their menstrual cycle", Grandma used to say while I was having my periods. It was so horrible in her days, but as we started to 'progress', such customs started to vanish. Today my Amma doesn't resist me from sleeping on a mattress or entering the kitchen. But still, there are things that haven't changed. I have never in my entire life got an opportunity to touch any Holy books or attend to a sacred gathering or visit a temple during those days.
We are still following some fallacies without knowing that they indeed are misconceptions. Proper awareness and destruction of stigma is inevitable for balancing the society. In such a situation the relevance of R. Balki's Padman is beyond words. Padman is an upcoming comedy-drama written and directed by R.Balki, based on Twinkle Khanna's book "The Legend of Lakshmi Prasad", which was inspired by the real life of Arunachalam Muruganantham, a social activist from Tamil Nadu.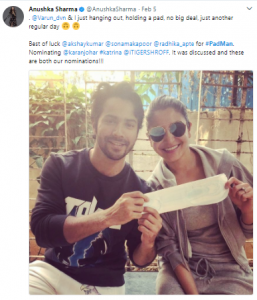 The Padman Challenge has reached a wide range of people via Twitter. Many celebrities including Sonam Kapoor, Aamir Khan, Farhan Akhtar, Karan Johar, Deepika Padukone, etc have taken part in the campaign by posting a selfie of themselves with a sanitary napkin.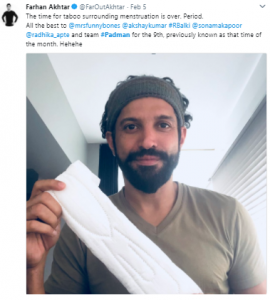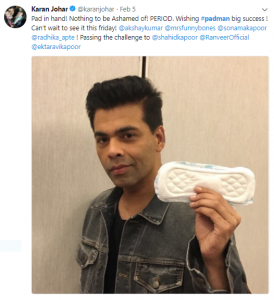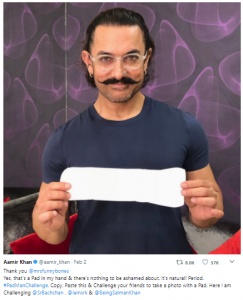 During the Sabarimala season of 2015, a conductor of a KSRTC bus asked a few women to step out of the bus, because in case if they have some untouchability(menstruation) it could spoil their Vritham. On what grounds did the conductor deny the right of a citizen to travel on a public transport system? How can a someone deny the civil rights of a group of women, just because they are Women? If we seek the actual cause of this problem, one thing is clear. The cause of the problem has started from decades. Even though we argue that this is a different era, things haven't changed at all, it just took some new forms. The entry of women at Sabarimala is still a talk of debate.  As women tend to bleed for every five days a month they can't follow the mandatory fasting, because menstruation is something against sacredness.  How can it be cursed? It's because of this curse the world still survives!
Let the taboo and stigma behind menstruation reduce with the Padman Challenge. However, applause to the team and all others those who participated in the challenge. Let these small moves be a part of drastic changes.
Text By : Silpa Rajan