McDonald's flips it logo for Women's day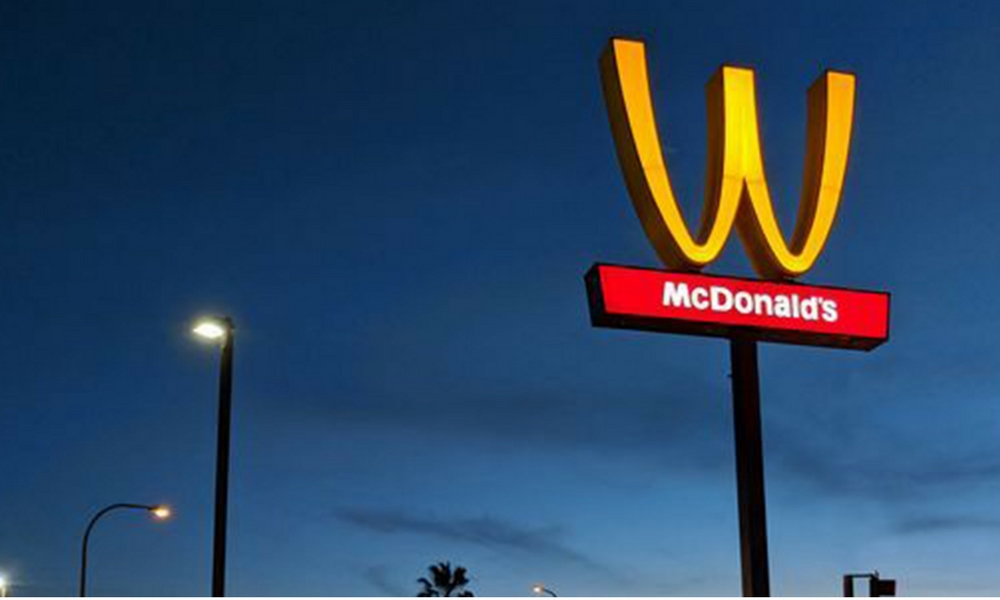 McDonald's Changes it's iconic arches upside down to show complete support for Women's Day
Text Credit: Shibul Pavithran 
People driving by a McDonald's location in Lynwood, California, might be baffled by a sign that has been turned upside down. The golden arches, typically standing as a proud "M," have been flipped over to serve as a "W."
But this isn't a wierd prank or a careless mistake.
Franchisee Patricia Williams flipped the sign at her restaurant in Lynwood, California, in honor of International Women's Day. Thursday, McDonald's will turn its logo upside down on all digital channels, such as Twitter and Instagram. Additionally, 100 restaurants will have special "packaging, crew shirts and hats and bag stuffers" to celebrate International Women's Day.
"In celebration of women everywhere, and for the first time in our brand history, we flipped our iconic arches for International Women's Day in honor of the extraordinary accomplishments of women everywhere and especially in our restaurants," McDonald's Chief Diversity Officer Wendy Lewis said in a statement.
Lewis continued: "From restaurant crew and management to our C-suite of senior leadership, women play invaluable roles at all levels and together with our independent franchise owners we're committed to their success."
Proud Parents of 3 – Sunny Leone and Daniel Weber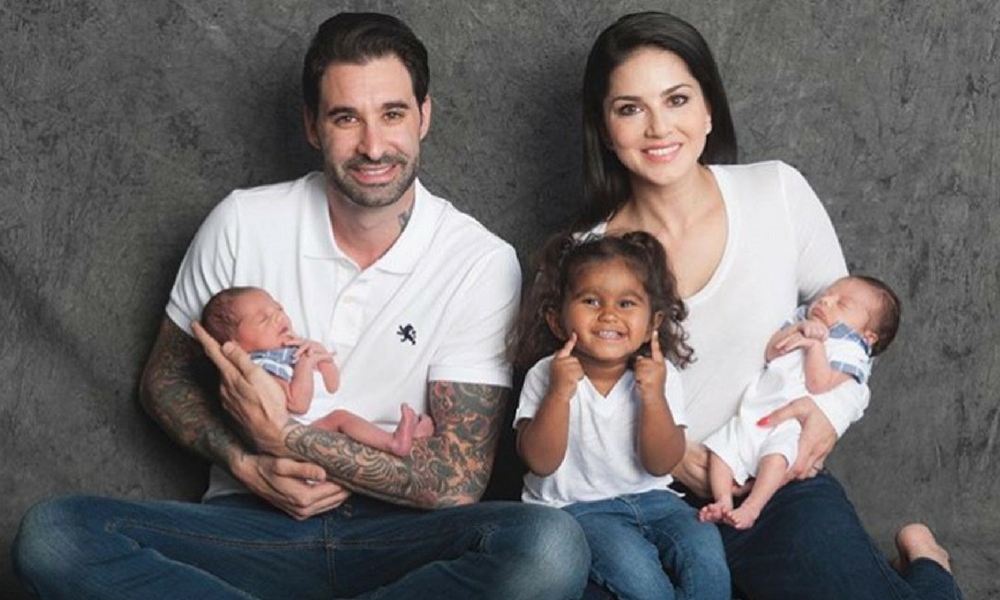 A happy family indeed. Bollywood actor Sunny Leone and husband Daniel Weber say that their family is now complete with Nisha, Asher, and Noah.
Text credit: Roshan D
It was July 2017, that the Bollywood actor Sunny Leone and husband Daniel Weber adopted and welcomed Nisha to their family. But in little less than a year from that glorious moment, it's time for the couple to celebrate again.
The actor officially announced the arrival of her twin boys in a very emotional post on Instagram and states that her family is now complete with Nisha Kaur Weber, Asher Singh Weber, and Noah Singh Weber. She wrote that the baby boys were born just a few weeks before, but they were all alive in their hearts for many years.
Though the actor's dream of having a family one day came true with the arrival of her baby boys, she also cleared the air of confusion in many by taking it to her twitter handle, saying that the baby boys are her biological children as the couple has opted for surrogacy years ago.
Just so there is no confusion Asher and Noah are our biological children. We chose surrogacy to complete our family many years ago and it's now finally complete 🙂 so happy!

— Sunny Leone (@SunnyLeone) March 5, 2018
While the baby boys and Nisha show them the world of joy and complete their family, we wish the couple and their family nothing but happiness.
Click here to find out if Priya Prakash Varrier is a competition to Sunny Leone.
Hollywood actors slaying it in black, but this time for a reason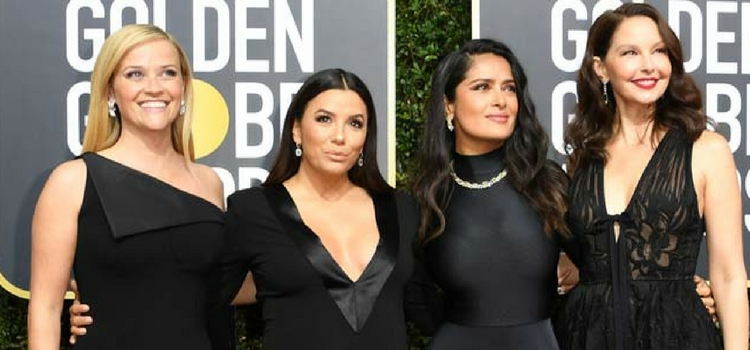 Hollywood actors wear black to Golden Globes 2018 to honor victims of sexual harassments
It was the first major Hollywood awards ceremony since the film industry was hit by sexual harassment scandals, with stars wearing black to pay respect to victims. "Three Billboards Outside Ebbing, Missouri" and "Lady Bird" won top honors at the Golden Globes on Sunday, capping off a ceremony defined by stirring speeches and caustic jokes about the sexual misconduct scandals roiling Hollywood.
Here's a list of our favorite celebrities who looked best on the red carpet.
REESE WITHERSPOON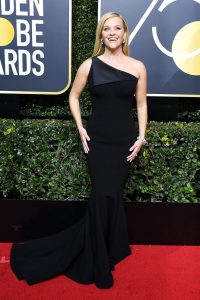 Image source: vanityfair
MERYL STREEP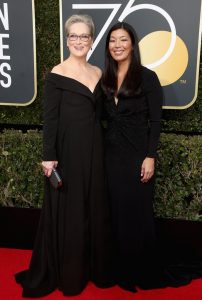 The flowy off-shoulder black dress looked ravishing on Meryl Streep.
Image source: popsugar
ANGELINA JOLIE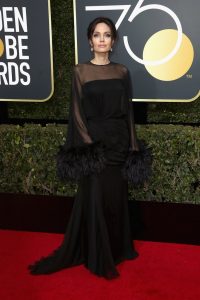 Sheered sleeves and feathered cuffs of this dress made Angelina Jolie have her fashion moment at the Golden Globes 2018.
Image source: popsugar
JUSTIN TIMBERLAKE and JESSICA BIEL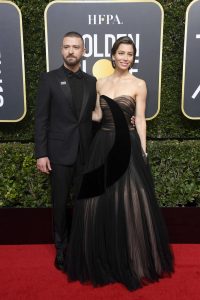 Justin Timberlake and his beautiful wife Jessica supporting the cause by wearing black and also giving us couple goals.
Image source: popsugar
MILLIE BROWN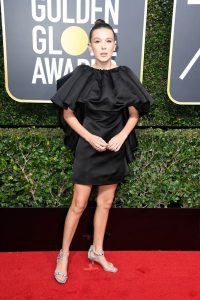 The Stranger things actor Millie Brown killed it on the red carpet with a streamlined top knot, mini and pockets. It rarely gets better than this!
Image source: popsugar
ZAC EFFRON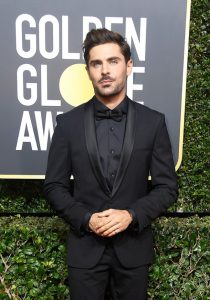 The red carpet was awash with men in black and Zac Effron is definitely on the list for the best-dressed men.
Image source: pinkvilla
CHRIS HEMSWORTH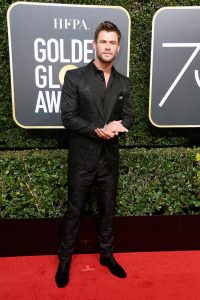 Many actors wore the pin 'Time's up' to show support for the sexually harrassed actors.
KATE HUDSON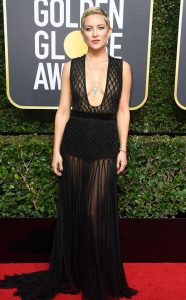 Black can be anything, but boring.  Hudson's new close crop looks perfect with this sheer dress.
Image source: eonline
The highlight of the night was Oprah Winfrey's speech where she stood up for women all around the world.
Tovino Thomas and Aishwarya Lekshmi have been winning hearts after Mayanaadhi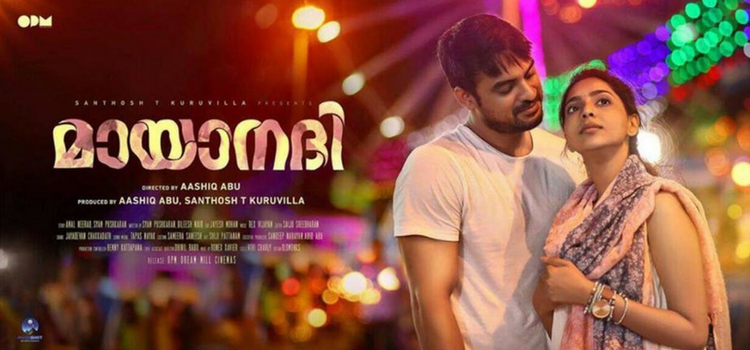 The duo has set a benchmark for  Malayalam Industry
2017 was a year of success for Tovino Thomas.From featuring on our cover to giving us movies like Godha, Oru Mexican Aparatha, Ezra, Tharangam, and now, Mayanadhi Tovino has enlightened us with his presence on the big- screen.  He made his debut through Prabhuvinte Makkal and there was no turning back ever since then. Tovino was listed as the Most Desirable Man 2016 by Kochi Times.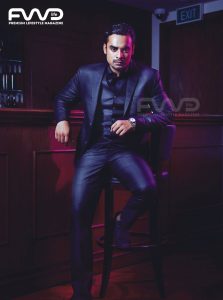 Aishwarya Lekshmi, the new girl in M-town has taken her place in the hearts of Malayalees all around the country. The model turned actress, who was also an MBBS graduate was featured on our cover before her debut film 'Njandukalude Nattil Oridavela'. After 'Njandukalude Nattil Oridavela' she gave a mesmerizing performance in Mayaanadhi.  It is a delight to see her conquer her dreams one step at a time.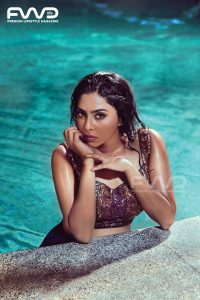 Mayaanadhi has been compared to Padma Rajan's classic film 'Thoovanathumbikal', for the benchmark it has set for the new age romantic Malayalam movies.The movie is a great combination of romance, Drama, and thriller.The weekend is here! Go watch Mayaanadi if you haven't.