Mashrou' Leila's 'Roman': is song a about empowerment with beautiful intersectionality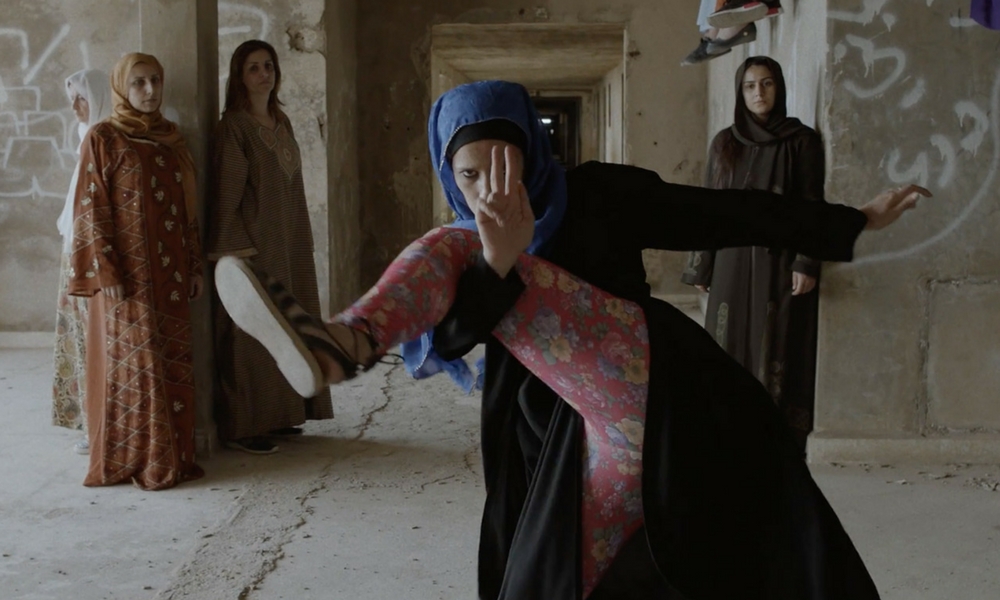 With a gay frontman and anti-establishment lyrics, the Beirut-based band is out to stir a musical rebellion in the Middle East. The Multifaceted Appeal Of Mashrou' Leila's 'Roman' has been creating a lot traction by smashing the stereotypes of Muslim women
Text Credits: Shibul Pavithran 
Mashrou' Leila, the biggest Indie rock band in the Middle East, was formed nearly a decade ago by Lebanese students at the American University of Beirut. The quintet's frontman, Hamed Sinno, is openly gay—a rarity in Arab pop culture even in more liberal Beirut. This Lebanese band is successfully changing the face and tune of Arab politics. In spite of the attraction they garner, it comes with a huge cost of controversies and aggressive rebellion from some narrowminded Arab's.
Mashrou' Leila has come under fire for the bluntness and openness of their lyrics, sung by frontman Hamed Sinno. Their bold decision to sing about sexuality in a region where this is not readily accepted is unprecedented. They could brutally be punished for what they are doing, but does it stop them???   Not at all!  True to how the saying goes; 'What doesn't kill you makes you stronger' – Friedrich Nietzsche, they just go on, only much louder again.
The band is composed of five members: Hamed Sinno (lead singer), Haig Papazian (violinist), Firas Abou Fakher (guitarist), Carl Gerges (drums) and Ibrahim Badr (bass guitar).
Just as the Arab-world protests show that people will no longer accept the political status quo, Mashrou' Leila shows there's also an appetite for music that doesn't conform to the Arabic pop status quo. Mashrou' Leila's song Roman unexpectedly became an anthem for women's empowerment in the Arab world.
Its opening lyrics are dark: "I don't intend on swallowing your lies / The words will burn my throat." Later, lead singer Hamad Sinno cries: "Worms carve my body and the earth embraces my skin / How could you sell me to the Romans?" The music is slow, painful yet beautiful. Its chorus is a rebellion in a single word: "alehum," which means "Charge" in Arabic. It's a total shout out to resistance..
Mashrou' Leila's video, Roman, explodes Western stereotypes of Muslim women being submissive, stoic and mysterious. The inverts the male gaze and offers lush visuals and expressive choreography.
In the video, a woman in a hijab contorts in a modern dance in an abandoned concrete building. She leads other women, many in brightly colored abayas —the conservative, loose-fitting robe worn by some Muslim women — to a beach. They hold hands and make kaleidoscope patterns through dance. Their expressions are defiant; they radiate self-respect. Later, a covered woman rides a galloping white steed. The song seeks to disturb the dominant global narrative of hyper-secularized (white) feminism, which increasingly positions itself as incompatible with Islam and the Arab world, celebrating the various modalities of Middle Eastern feminism.
Another famous song by Mashrou' Leila is Fasateen,  which was released in 2009, which had around 4.8  million views on YouTube. This song was about a guy and a girl who agreed to be together just for love's sake, without any of the traditional trappings of marriage and domesticity, but in the end, she changes her mind and leaves him.
Saregama Padhaneesa song from Abhiyum Anuvum talks about crazy love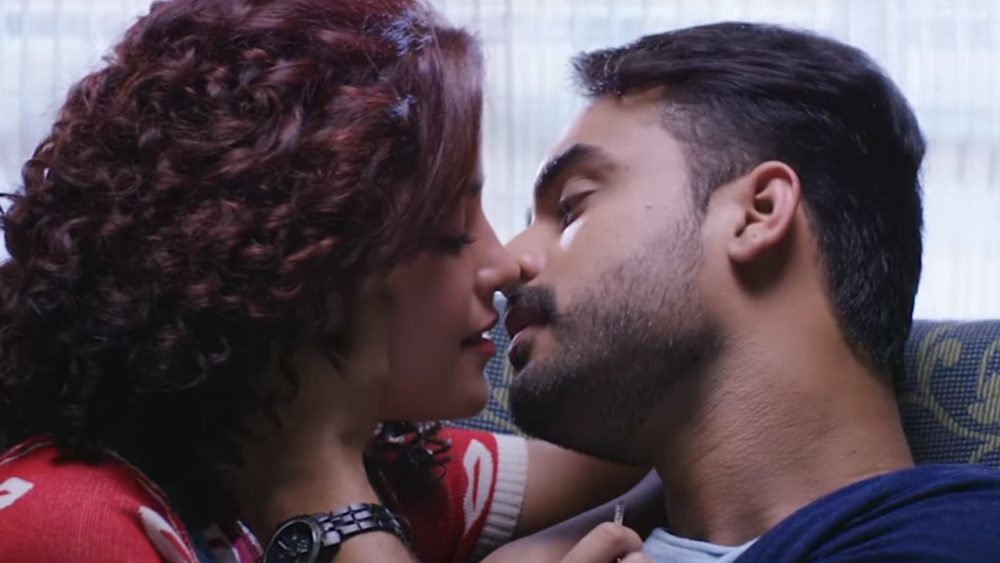 Tovino Thomas starring song Saregama Padhaneesa, from the movie Abhiyum Anuvum has a very pleasing feel to it and can take people back to the days of romantic nostalgia
Text Credit: Shibul Pavithran 
Tovino Thomas and Pia Bajpai are starring in the upcoming romantic thriller Abhiyum Anuvam. The song from the movie was released recently on social media.
Piya Bajpayee play's the lead actress in this film along with Tovino. The song is sung by Haricharan and Shashaa Tirupathi, and the lyrics are written by Madhan Karkhi. The song shows the sweet and magical moments of being in a relationship with an added advantage of social media tools like internet, phone, and Whatsapp. From falling in a relationship to being addicted to each other, this song has all those features which make it a nice background for a good love story.
This film marks Tovino's entry into Tamil cinema. Titled as Abhiyum Anuvum in Tamil and Abhiyude Katha Anuvinteyum in Malayalam, the romantic drama is being directed by veteran cinematographer BR Vijayalakshmi. Written by Uday Mahesh, the film tells a very intense love story of two youngsters living in different situations. Tovino is playing a role of a software engineer and Pia Bajpai plays the character of a peasant.
Zayn Malik's Cover Of Teri Deewani Will Make You Fall In Love With Him All Over Again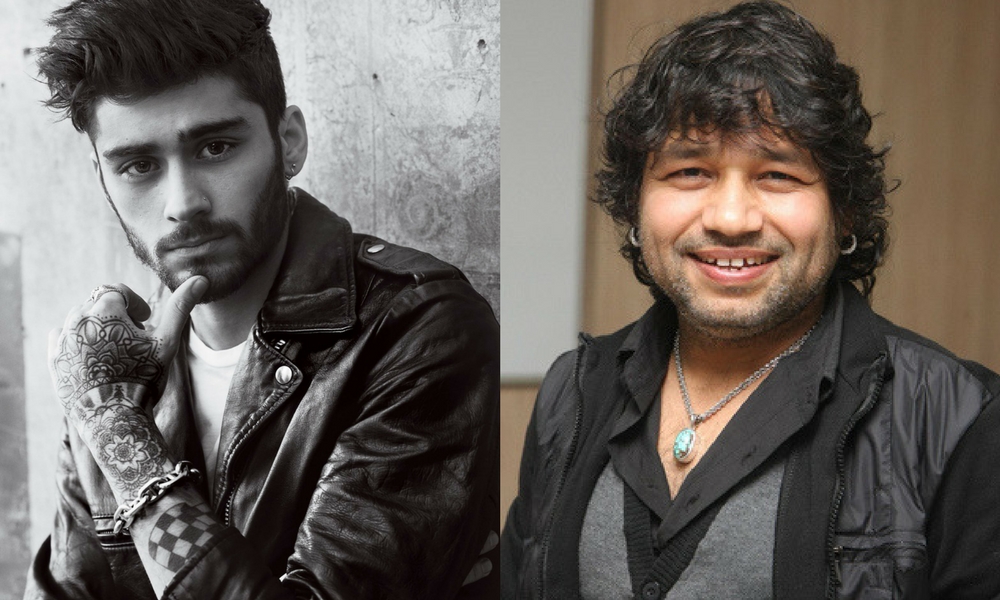 Zayn's cover of Kailash Kher's iconic Teri Deewani is an absolute delight and we can't stop gushing about it.
Text credit: Roshan D
Zayn Malik, the former member of One Direction has been a heartthrob for many in the country and worldwide. But everyone went gaga over him when he uploaded a cover version of Kailash Kher's iconic song Teri Deewani.
While he left us with a small clip of his soulful rendering, the internet literally couldn't stop talking about him.
.@zaynmalik uploading Teri Deewani and Allah ke Bande all on one day!! We're loving your desiness coming through 😊

— Noreen Khan (@DJNoreenKhan) February 27, 2018
Yes KING!! Your both covers of Bollywood songs 'Allah ke bande' and 'teri deewani' just got me goosebumps. You're so damn amazing. Your Indian covers are just making us love u more n more. You're doing really well. I'm feeling so proud to hear those songs from you. @zaynmalik

— Simran Kaur (@Simrankaur2748) February 27, 2018
@zaynmalik singing Teri Deewani by @Kailashkher got me like 😍

— Divya Vyawahare (@divya__v) February 28, 2018
Though the internet can't stop gushing about this heartfelt cover, this is what Kailash Kher has to say.
Kailash Kher talking about Zayn covering his song "Teri Deewani"
📹: tommysandhu on Instagram pic.twitter.com/DXIi7VYFbq

— Zayn Malik Updates (@ZaynReport) February 27, 2018
While this made most of us happy, it was announced earlier this month that Zayn will be making his Bollywood debut. Besides this, Zayn also worked with A R Rahman for his upcoming album, where he confirms a usage of Urdu, qawwali and bangra vibes.
Vocal about his admiration towards King Khan, we are sure that Indian audiences will appreciate his Bollywood debut and show him some B-town love.
Sufjan Stevens, Andra Day and many more will be performing at 90th Oscars 2018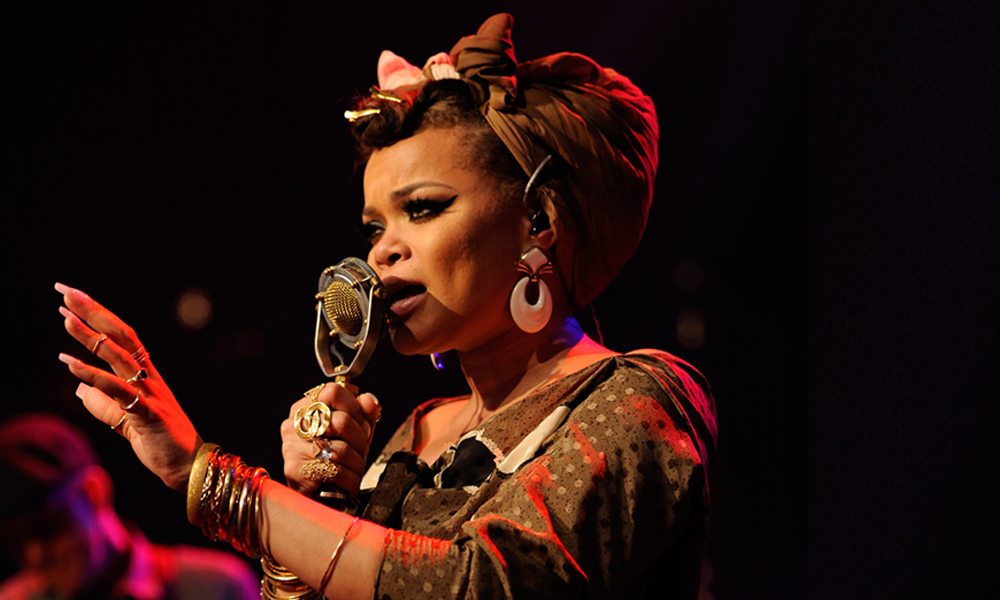 The 90th Oscars will have a live performance of this year's best-nominated songs
Text Credits: Nikhil Wilson
The 90th Academy Awards is sure to be a magical ride as some of the great names in the music industry will be seen performing the Oscar-nominated songs during the event. Gael García Bernal, Mary J. Blige, Andra Day, Natalia LaFourcade, Miguel, Keala Settle, Sufjan Stevens and Common will perform the Oscar-nominated songs at the 90th Oscars. With a huge number of talents competing for one of the most prestigious awards, these performances are sure to give the competitors a change of ambiance. Here is the list of songs and artists that will be seen performing at the 90th Oscars
Remember Me from the movie 'Coco' by Gael García Bernal, Natalia LaFourcade, and Miguel
Mighty River by Mary J. Blige
Stand up for Something from  'Marshall' by Common and Andra Day
This is Me from 'The Greatest Showman' by Keala Settle
Mystery of Love by Sufjan Stevens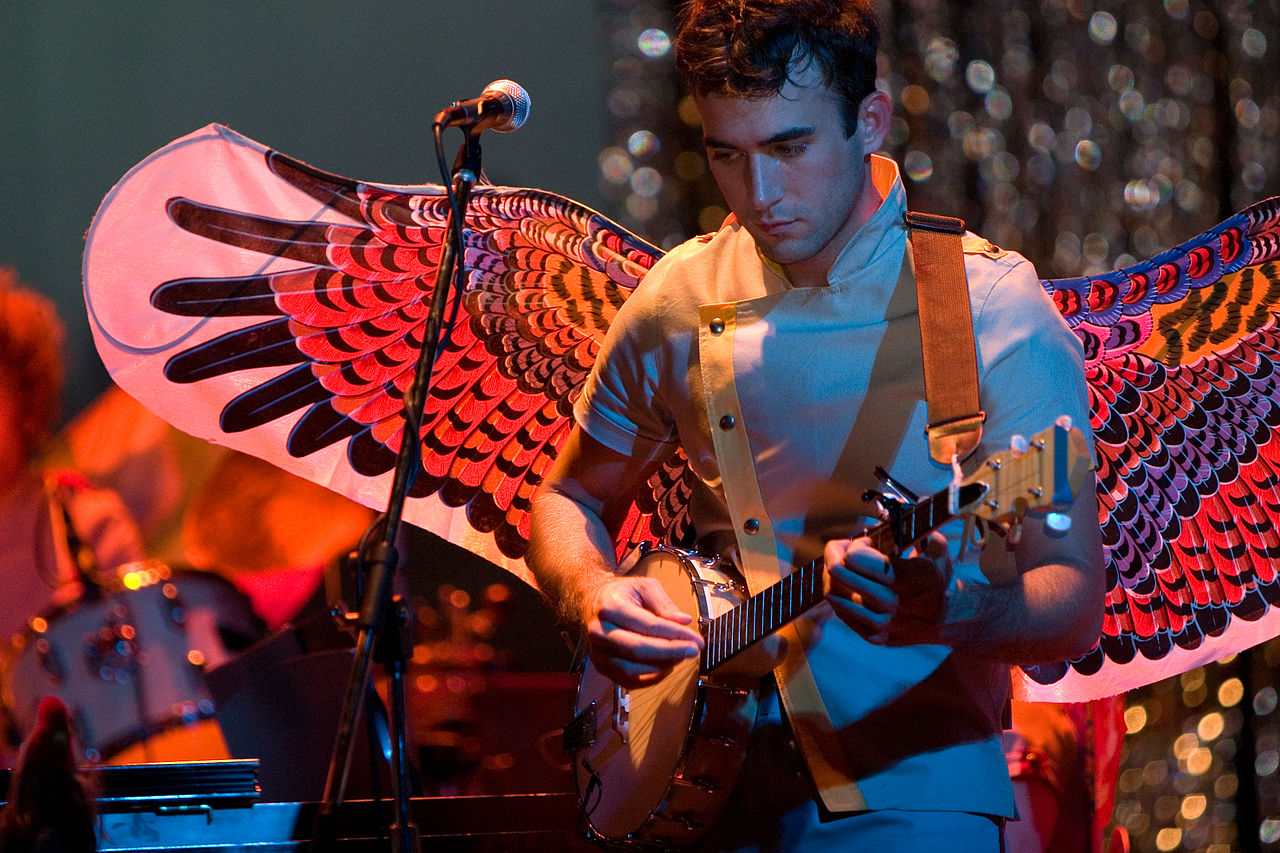 The Announcement was made by the Academy Awards show producers Michael De Luca and Jennifer Todd. Late night show host Jimmy Kimmel will be seen hosting the 90th Oscar awards.