Manchester City Wins The Premier League Championship With Ease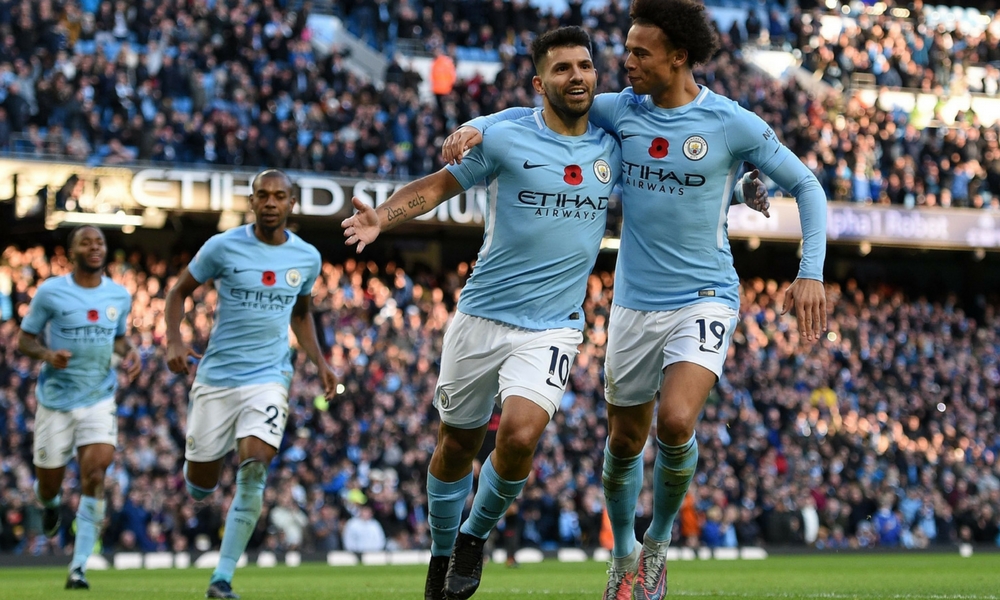 Manchester City won the title at Old Trafford (United's Home stadium) without even making an appearance on the field, as Manchester United helped them to win the championship by losing to West Bromwich Albion. This is Manchester City's third title in seven seasons and first title under Pep Guardiola guidance
Text Credit: Shibul Pavithran 
Manchester City were crowned Premier League champions on Sunday after Manchester United crashed to a shock 1-0 defeat against West Brom. City manager Pep Guardiola might have missed one of the best moments of his career, however, after admitting on Saturday that he had a round of golf booked with his son and was not planning to watch United's game. Raheem Sterling was relaxing on his sofa. Vincent Kompany, trailed by the cameras of Manchester City's in-house television station, was with his family. Infact, none of them needed to do anything for Manchester City to be crowned Premier League champion.
Jay Rodriguez's second-half header gave West Brom an unlikely win at Old Trafford and sent the Premier League title to the Etihad (Manchester City).
Source: West Bromwich Albion
It is Abu Dhabi-owned City's third title in seven seasons and their first since former boss Manuel Pellegrini achieved the feat in 2013-2014, this one being under Pep Guardiola.  He is the first Spanish manager to win the Premier League title — a prize he says is the hardest to claim in Europe (he said, that its tougher than Champions League). Guardiola's team still could have won the league with record margin, having won more games and scored more goals than any team before them. His critics will point to the money his team has spent, and to the inconsistency of the Premier League's other big beasts, but that he has crafted a side vastly superior to anything else in England this year should not be questioned, a team so good that it could win the league without kicking a ball.
Source: The National
From a slow start at the beginning of the season to the becoming the champions by the end, Pep Guardiola has pulled the team, all the way to the top. A man with a mathematical brain for football and one of the best managers in the world to play under. Guardiola's qualities as a coach are sometimes underplayed and the possibility that it might have taken time to entrench such a specific approach into his players should not be overlooked. His style is designed to eliminate mistakes, positional errors, and poor decision-making – and it is noticeable how Leroy Sane and Raheem Sterling, in particular, appear to have been the beneficiaries of this approach. From game knowledge to game management to tactical awareness is not something many coaches teach, but for Guardiola it comes naturally- to teach his boys, the real deal.
Source: SAYS Malaysia  
The result has been a Premier League title that has been achieved with wonderfully entertaining football, with no serious threat from those hoping to be Manchester City's rivals. This is one of the best examples of why you call football, ' The Beautiful Game'.
Majiziya Bhanu, The hijab wearing body builder from Kerala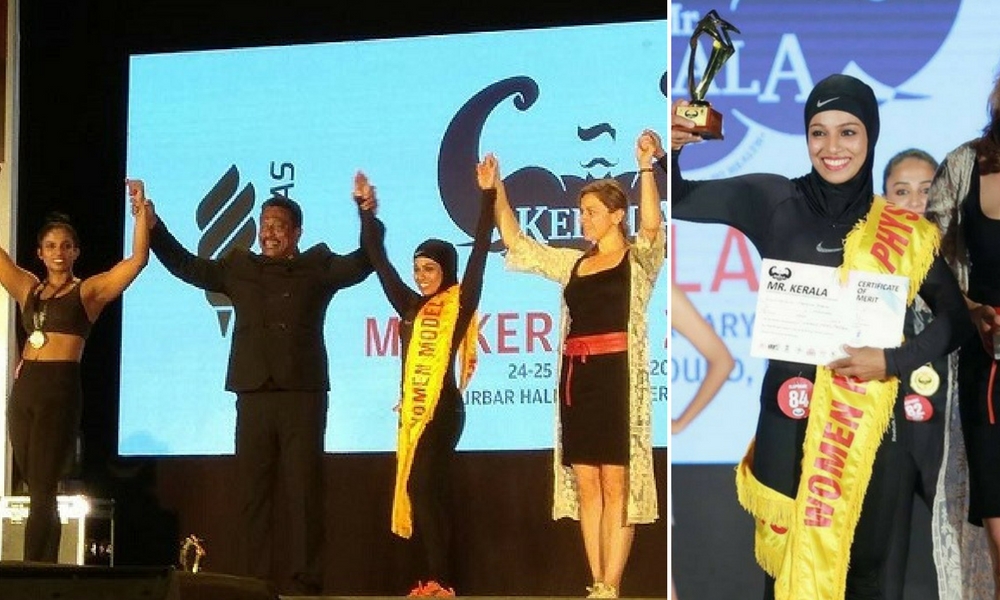 Majiziya Bhanu who has been training for just one year has changed the typical standards of bodybuilding in Kerala and has successfully made her way to the archives with her sporty hijab and never giving up attitude. She is definitely an agent of change
Text Credit: Shibul Pavithran 
When 23-year-old Majiziya Bhanu was announced the winner of Mr Kerala Bodybuilding championship in Kochi, the spectators gave her a standing ovation due to awe and respect. Dressed in a full-sleeved black leotard and a hijab secured around her head, Majiziya stands with her competitors on stage. She had entered the bodybuilding circuit, which is mostly a male-dominated arena, and managed to reconstruct the familiar image of the woman bodybuilder. The 23-year-old posed in a hijab, probably the only woman in the State to do so. And, it was her first time in such a contest.
A final-year BDS student at Mahe Institute of Dental Sciences, Bhanu, hailing from Orkkatteri in Kozhikode is a professional weightlifter but had never taken part in a bodybuilding competition before. But as a child, she was into athletics and other sports and had maintained a strong physique.
"I did not intent to participate in this at all. I am a powerlifter and had never thought of participating in a body-building competition. One reason was that I will be required to expose my body. So when I came across a Facebook post on the event, I was still sceptical. But my fiancé sent me photos of Muslim women from other countries who participated in body-building competitions wearing a hijab. That's how I decided to participate; it was just an attempt. I did not expect to win the title!" Majiziya laughs, reported TNM.
Bhanu, who has been training for over a year to be a powerlifter, had little to no experience in bodybuilding and said that she had to ask her powerlifting coach for help, and he would, in turn, send her photos of poses to be displayed, on WhatsApp.
Majiziya didn't hold herself back to showcase her true potential and is a wonderful inspiration to young women. She says "I don't defy my religion as I cover my body. I am quite confident about attending more powerlifting championships in future."
She considers her family and fiance, who encourages her in her endeavors, as her greatest strength. Majiziya, who competes in the 52-kilogram category, now dreams of taking part in the World Powerlifting Championship.
Tracing The Evolution Of India's Fast Machine, Virat Kohli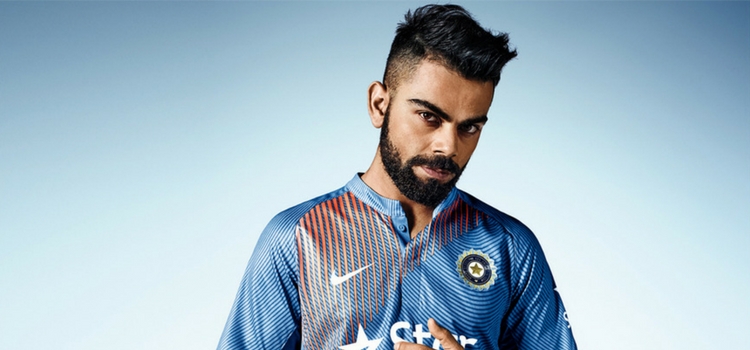 From a 19-year-old who hit fame even before he entered the Indian cricket team to a promising captain of the Indian team, Virat Kohli has come a long way. Let's have a look at his journey in terms of both, career and style.
Text Credits: Alisha Shaji                                 Feature Image
2008 – 2010: Virat Kohli rose to the limelight when he captained India's Under-19 team to a famous World Cup victory.
Virat Kohli in his late teens he had a very boyish style, where he was spotted mostly in denim, graphic tees and also wore a stud in one ear.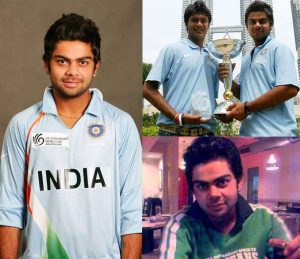 Image source: english.fashion
2012: Virat had risen sharply in the ranks of batsmen across the world and had become a staple in the team.
2012 was his turning point. It started with a jaw-dropping 133* against Sri Lanka and went on. In terms of fashion, His style too changed from this year on and dramatically so. Virat had his hair cut from the side and the top-heavy look became very popular.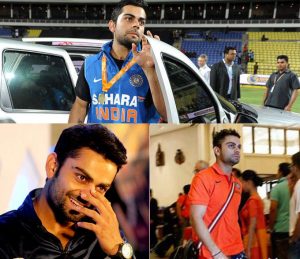 Image source: english.fashion
In 2013 Kohli made himself the heir apparent of Indian cricket. His style changed dramatically and Kohli was suddenly being admired in the fashion fraternity.
Image source: english.fashion
2014: Virat continued his brilliant run with cricket and fashion unabated.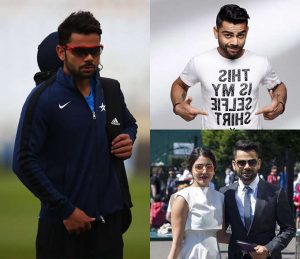 Image source: english.fashion
2015- 2016: Presiding over Team India's test captaincy.
Virat has matured amazingly well. He had a simple side parting for a long time and wore simple tees and polos for his outings. The ripped denim and flashy tees are now packed away but Virat has made the sport-luxe trend his own. He is hailed for his smart dressing and classy style.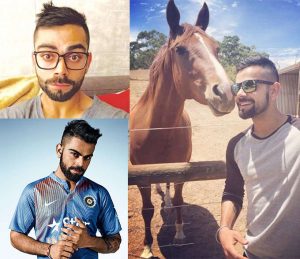 Image source: english.fashion
Recently, Virat Kohli toppled Bollywood actor Shah Rukh Khan to become the most valuable celebrity brand in the country.
Virat Kohli shot past Shah Rukh Khan to become the most valued celebrity brand in India.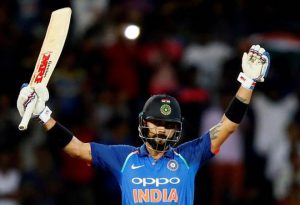 Image source: businesstoday
2017: Virat Kohli gave us husband goals.
He got married to Bollywood actress and his long-time girlfriend Anushka Sharma. From standing up for his girl, while the world trolled her on the Internet for India's loss in the World Cup finals to getting married to her, Virat is husband goals for every girl out there.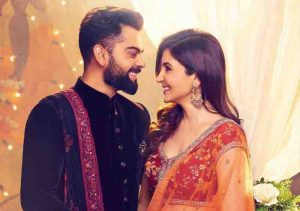 Image source: womansera