Man behind Old Monk Passes Away at 88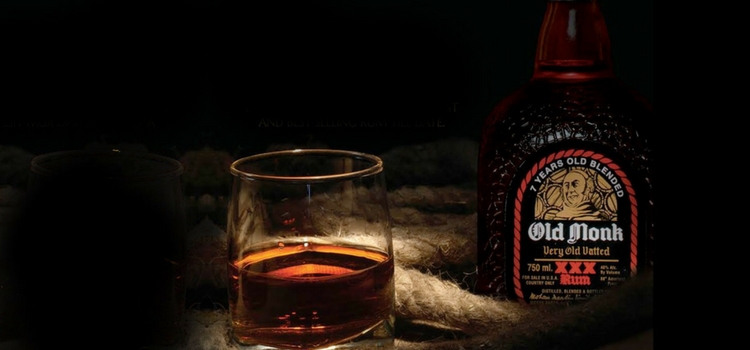 Kapil Mohan, creator of Old Monk dies due to Cardiac Arrest.
Indian Entrepreneur Kapil Mohan, the chairperson and managing director of the brewery Mohan Meakin and the creator of Old Monk rum, died on Saturday. He was 88. He is said to have suffered a fatal cardiac arrest at his residence in Ghaziabad. Launched in 1954, Old Monk was for a long time the largest selling dark rum in the world. It was, for many years, the biggest Indian Made Foreign Liquor brand as well. He was awarded the Padma Shri in 2010.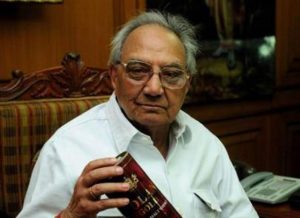 Image source: deccanherald
The company did not believe in advertising too, according to the Business Standard. The report states that in an interview in 2012, Mohan had said, "We do not advertise. I will not, and as long as I am in this chair, we will not (advertise). The best way of my advertising is the product: When it comes to you and you taste it, you look at the difference and ask what is it. That is the best advertisement."
It was indeed a sad moment for all the rum lovers.
This is how Twitter reacted to Kapil Mohan's death.
Sad to hear of the passing of Brig Kapil Mohan — and it does unreported in the news media! He is the man who ran Mohan Meakin and the face beind the Old Monk rum brand that is global. Remember meeting him for a family feud story. This is the stuff of business history.

— Madhavan Narayanan (@madversity) January 8, 2018
Can't belive… The man who's Brand ' Old Monk ' i drank as a teenager with my College folks is no More … will miss u! But the Monk will be alive in Hearts of all #OldMonk #KapilMohan pic.twitter.com/XzdtcnPwMi

— Poonam Pandey (@iPoonampandey) January 8, 2018
Beyond The Clouds: Revealing Mumbai Like Never Before!
Beyond The Clouds is a movie that runs deep into the social lives of ghettos. It is about how someone in search of making quick money lands into the nasty game of the underworld in Mumbai. This movie explores the noir and sensitive aspects of playing the jackpot. It's a story about love, loss, and realisation
Text Credits: Shibul Pavithran    
Oscar-nominated Iranian filmmaker Majid Majidi, known for social realism in festival favourites such as Children of Heaven and Baran, might have travelled far from home for his latest venture, Beyond the Clouds, but his spirit of storytelling survives the jet lag. The film stars Ishaan Khatter and Malavika Mohanan and was shot extensively in Mumbai, will be released April 20th, across theatres in India.
The film revolves around two siblings, living in the Dhobi Ghat and going about their lives, when suddenly tragedy strikes. From hiding a pack of drugs to a gruesome arrest, leading to the struggle to break free, which seems to be the main crux of the film. After we watched the 2:16 minute trailer, our hearts were forced to feel the emotions of the relationship between Ishaan and Malavika's character, but in the bargain the story seemed to miss our attention. One second watch, it's easier to understand the plot that revolves around the want to make quick money and a boy who gets himself involved with a dangerous drug cartel to earn a quick buck.
It is highly unsubtle and impassioned Mumbai melodrama where Majid takes an unexpected leaf from the Bollywood book in his first step towards Indian cinema.  However, it is inevitable to draw a comparison between the feel of Beyond the Clouds and Slumdog Millionaire.
Source: youtube
Mumbai city also plays a very central character in the movie. Cinematographer Anil Mehta's (Secret Superstar, Lagaan, Veer-Zaara) lens glides, soars and dips through the dingy streets and jungle like structures with adequate majesty and filth, making it look raw and beautiful at the same time. The film pays tribute to this sleepless city, like countless films have done before — Vidhu Vinod Chopra's classic 1989 film on the underworld, Parinda; Mani Ratnam's 1995 inter-faith love story Bombay, Ram Gopal Verma's Satya, and more recently, Anand Gandhi's 2013 debut film, Ship of Theseus. Beyond the Clouds stands to join this impressive list on an equal race.
Also the music is composed by A.R Rahman and has a very entertaining and magnetic feel to it.  The film certainly has many factors that make it a must watch!
Priyanka Chopra and Salman Khan Will Lead The New Movie 'Bharat'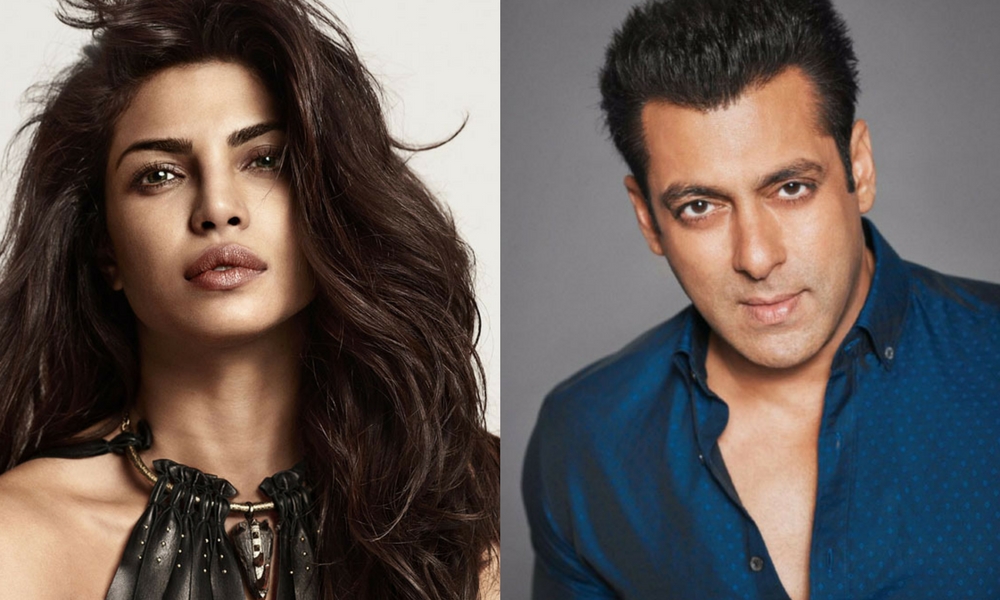 Priyanka Chopra is all set to come back to Bollywood after a long break. The actress will be seen sharing the big screen with Salman Khan for the movie Bharat
Text Credit: Nikhil Wilson
After making her presence felt in Hollywood, Priyanka Chopra is all set to come to Bollywood to reunite with actor Salman Khan for the fourth time for the movie Bharat. Even though the plot is not revealed, it is said that Salman will be seen in more than two looks. It is also revealed that Priyanka's character is one that people should keep an eye on. Her character will be the catalyst to the most crucial turning point in the film, say reports.
The film is directed by Ali Abbas Zafar. Ali has directed two major Bollywood hits Sultan and Tiger Zinda Hai. Priyanka, who has proven her talent in Hollywood, is expected to bring the film to a more of global level. Ali posted a picture showing the project has been launched in his twitter account.
And it begins "Bharat" @BeingSalmanKhan . A journey of a man and a nation together . Eid 2019 pic.twitter.com/nD05ca2FDE

— ali abbas zafar (@aliabbaszafar) April 16, 2018
Fans will be eager to see what the dynamic duo will bring to the table, with the coming together of Priyanka and Salman once again on the big screen. The film is scheduled to hit the theatres in 2019.
Is The Break Up Of Nikki Bella And John Cena A Part Of WWE's Script?
John Cena and Nikki Bella ends their six-year-long relationship just weeks before the ceremony
Text Credit: Nikhil Wilson
It surely is one of the toughest jobs to go up to your love and propose them. Last year, World Wrestling Entertainment (WWE) superstar and actor John Cena proposed his girlfriend Nicole Bella (Nikki) in front of 75,000 people at the grandest stage of them all, Wrestlemania 33
BREAKING NEWS: @JohnCena and Nikki @BellaTwins get engaged at #WrestleMania! https://t.co/VGJu50onI4 pic.twitter.com/xxWwzCmeWT

— WWE (@WWE) April 3, 2017
However, the couple announced earlier today that they have called it quits just weeks before their wedding ceremony, after having got engaged in April last year. The duo has been dating for the last six years and this news has made the WWE fans go crazy. While some suspect it's just a part of the WWE script, there are many who still believe this is truly the end of the power couple. The pair has been part of their own TV reality show named Total Bellas.
There have been up and downs in WWE's couple plots and let's just hope this would be just like what happened between Elizabeth Ann Hulette (Miss Elizabeth) and Randy Savage after they had their big break up and were finally reunited at WrestleMania 7.
This is the second major celebrity split so far this year, after Hollywood actors Jenna Dewan and Channing Tatum.