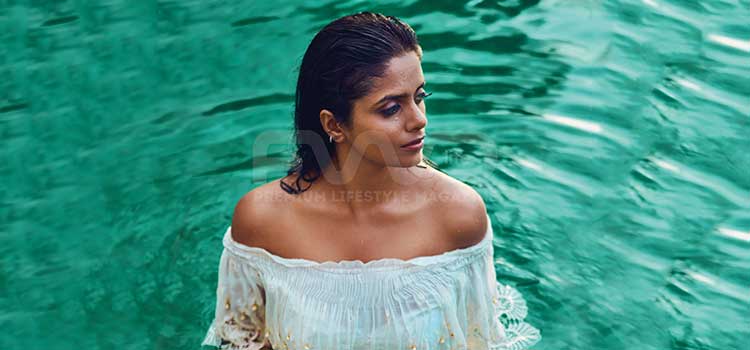 An abode of lost stories was hers to visit again.
Words by Atheena Wilson      Photos by Jinson Abraham Exclusively shot on Nikon D810
There were times and people she left behind, she can't remember when and whom. Not even when she waved goodbye to her defeated moments. Somewhere in the sprint of landscapes on her train ride, she got a glimpse of her ancestral home. She heard murmurs of familiar sounds echoing in her mind, sounds of her grandparents' meek voices over their antiquated telephone, how they always asked whether she had grown out her gangly legs. But she couldn't remember the stories of the trees, the paths she crossed or her home where her youth was left behind, where the rivers ran its length of her grandmother's tall tales and a solitary swim in the nearby pond took her breath away.
For we are all people shaped like memories of things we left behind. But she, she was water. Some days, she could flow, lush out and capture banks. But lost in those woods that day, she was floating, like a leaf above a thick current. Still, suave, serene. If there was anything she loved more than her freedom, it is the way water sunk into her skin, Effortless, convincing, subtle.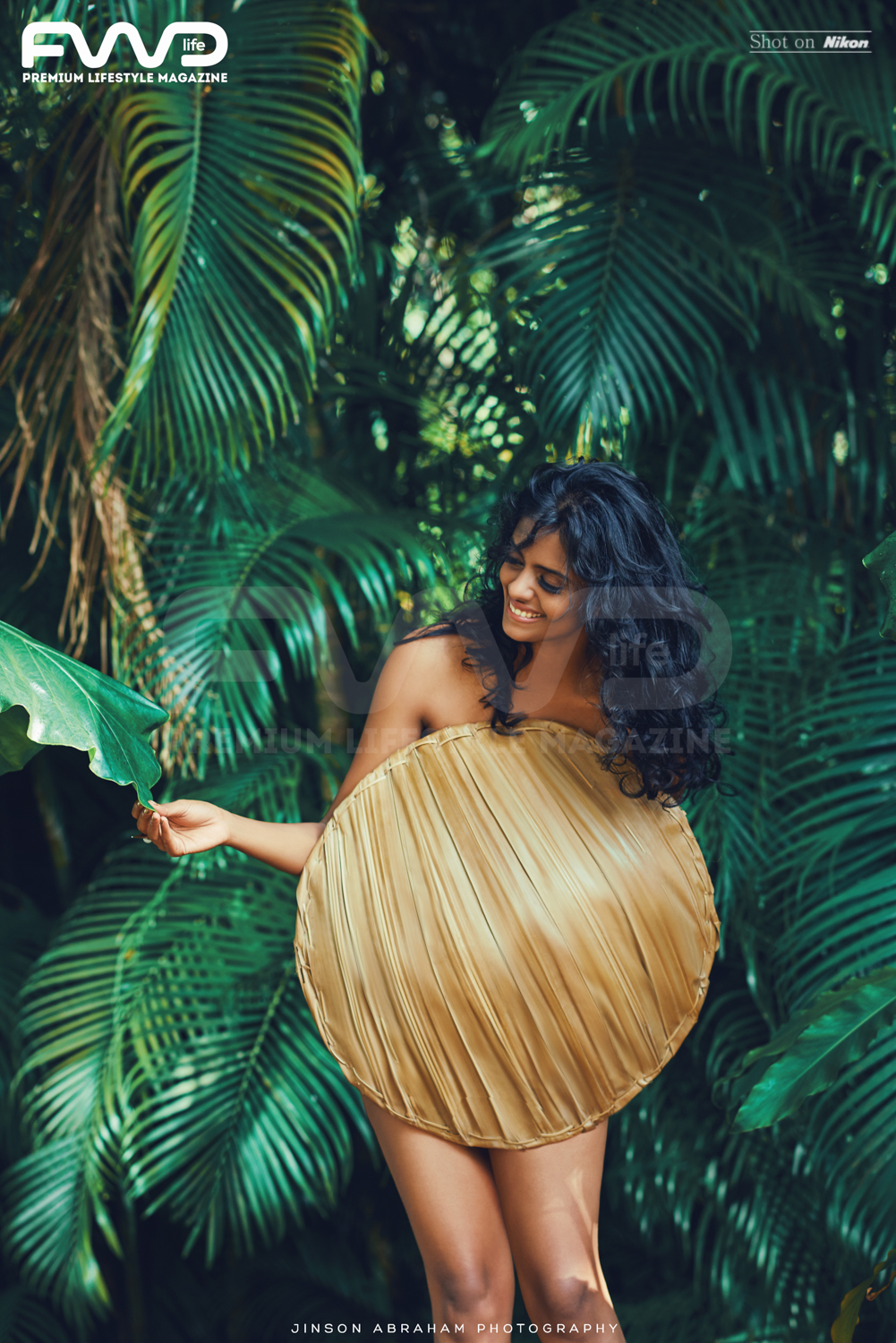 The morning was shrill as the cool air prickled her skin after the swim. Draped in a thin cheesecloth, she ran into the deep forests of the estate and finally rested under the canopy of towering trees. She grew familiar to the colour of morning. Amidst the flowers she lingered, she slipped into her sewn petticoat lined with the scents of cardamom and sandalwood.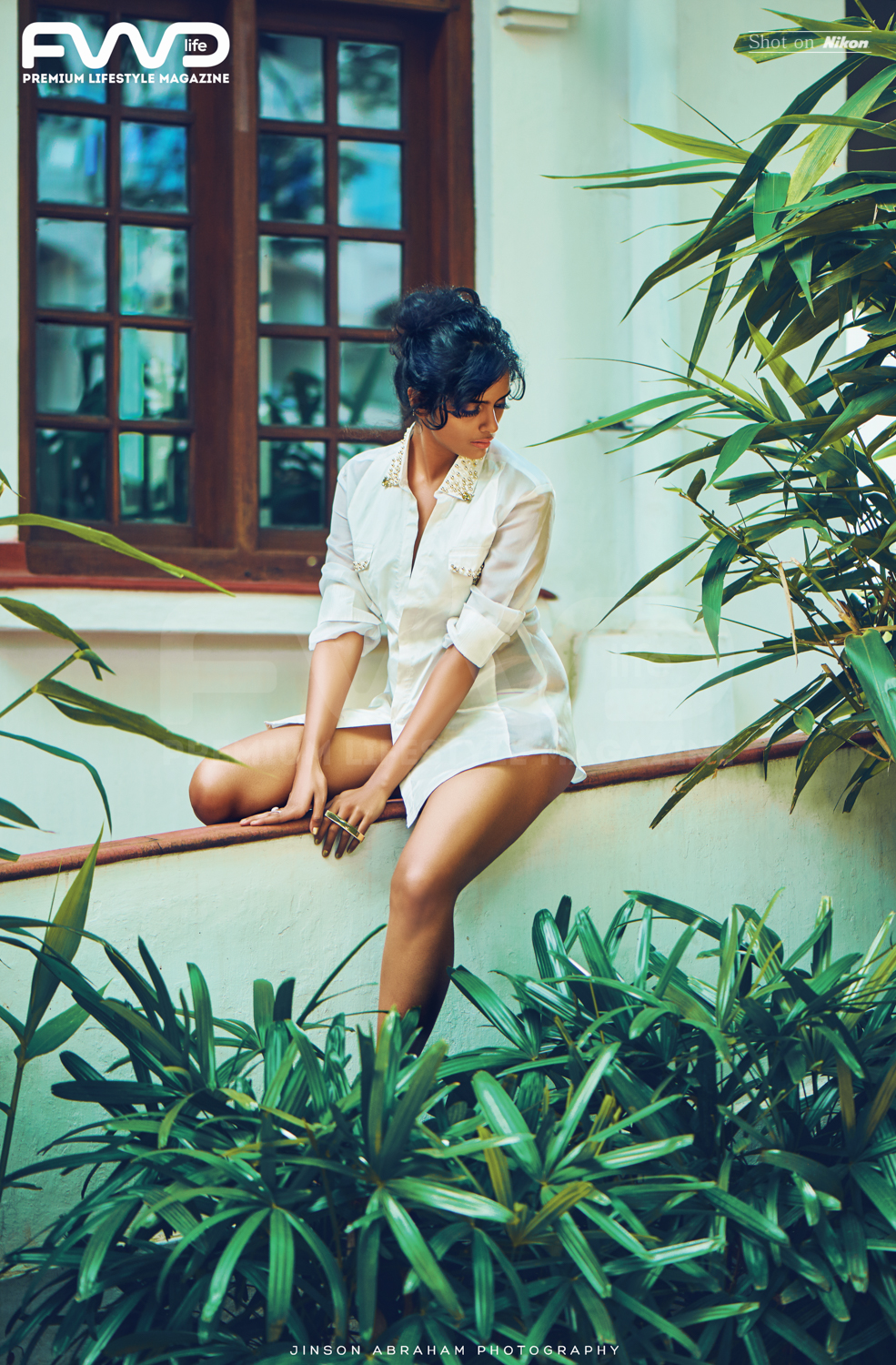 On the bark of the tree, she scribbled secrets and felt reassurance of protecting them in the roots of the ageing trees. Revisiting the old terrains, what was once written seemed so germinal, yet fresh as the fauna. As her feet seeped into the lush soil, her once forgotten lane suddenly seemed so clear.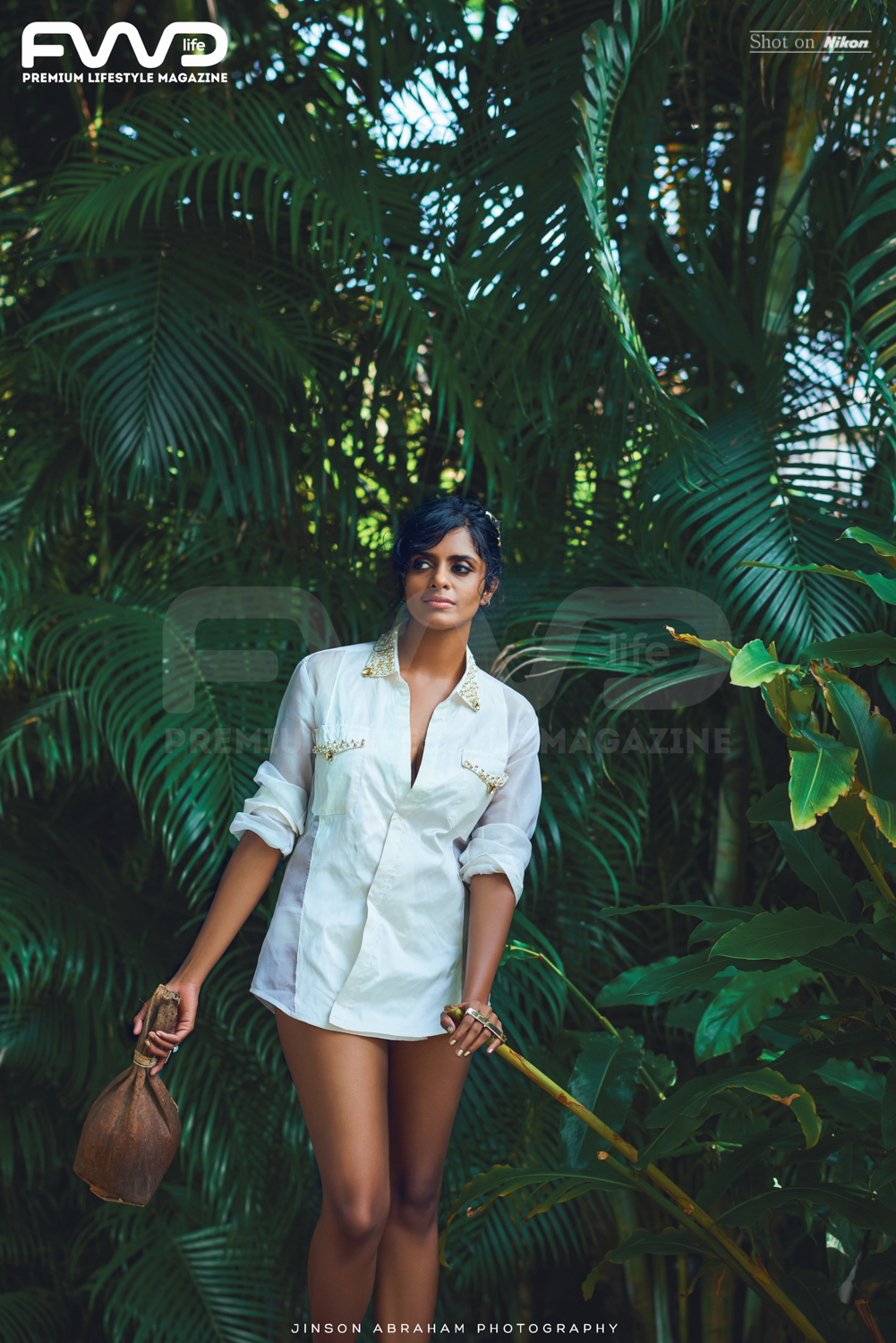 The misty nights grumbled with the trundle of the train. She couldn't believe that the house was a receding memory. For something that almost distanced itself to nowhere in her mind, was the nearest thing to her now. The train came to a halt, there was silence, smug.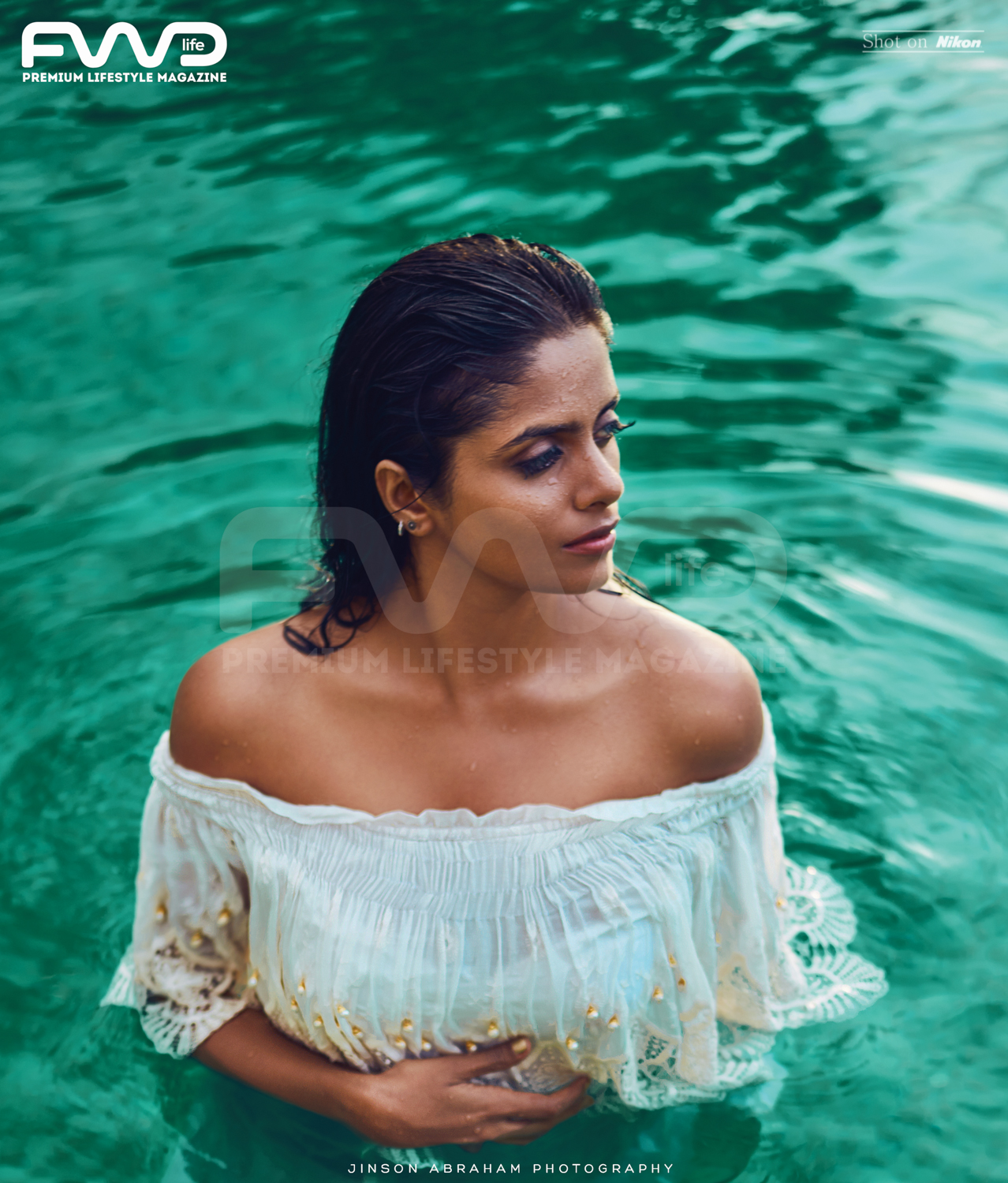 The passenger seats seemed unfamiliar all over again. She laughed at it all, how her mind yearned for a childhood that was never hers. She wished for her grandparents' peace. She closed her eyes and walked into a library of estranged wisdom. The train chugged along, she carried herself to a land of many stories, never to be who she was meant to be.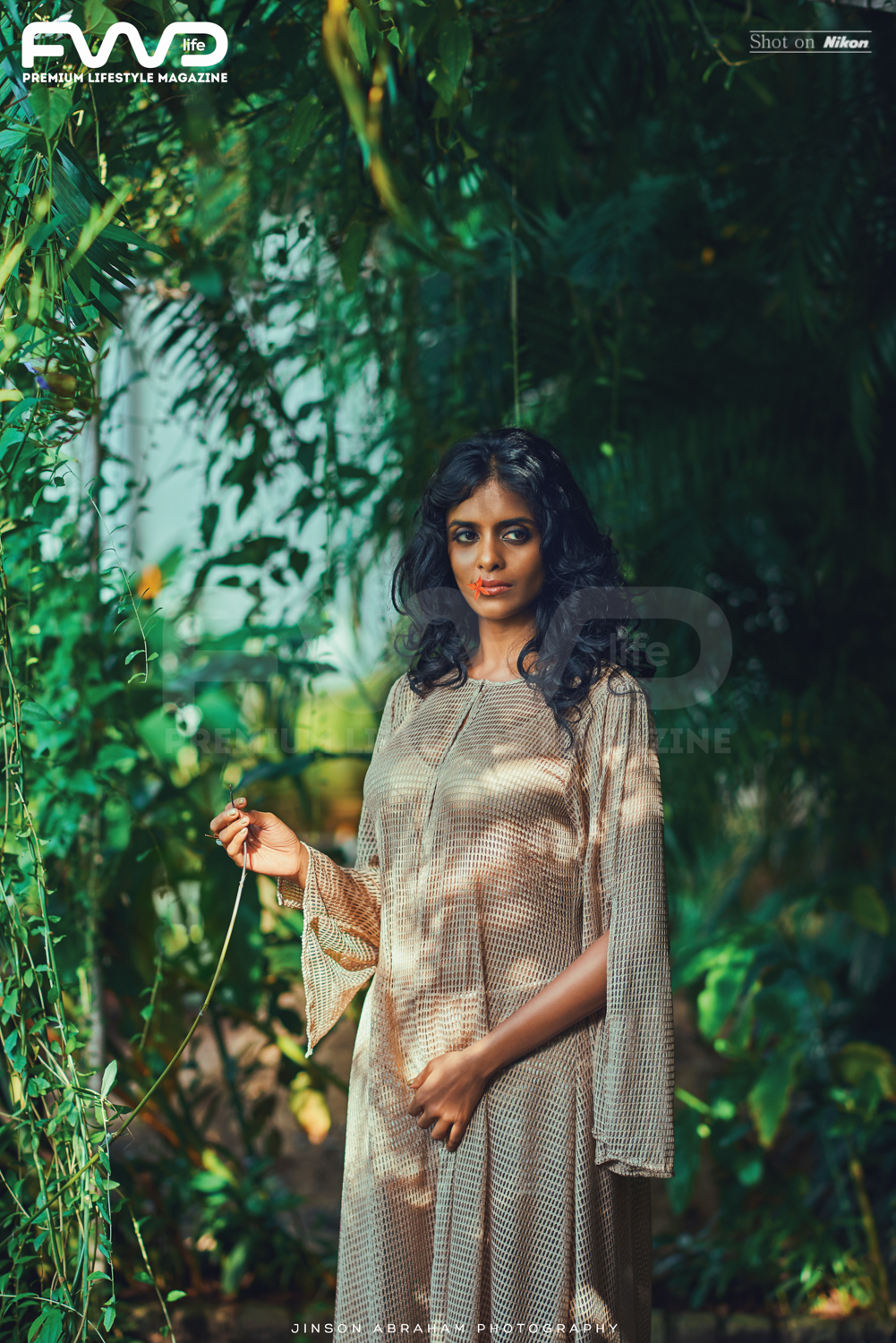 As the sun dipped, she awaited her grandmother's tea parties. The garden was wellspirited with the hearty laughs of her cousins. She always felt the grass was greener on the other side, with the bloom of cotton sarees. There was something lighthearted in their conversations, tatters mentioning neighbour's names.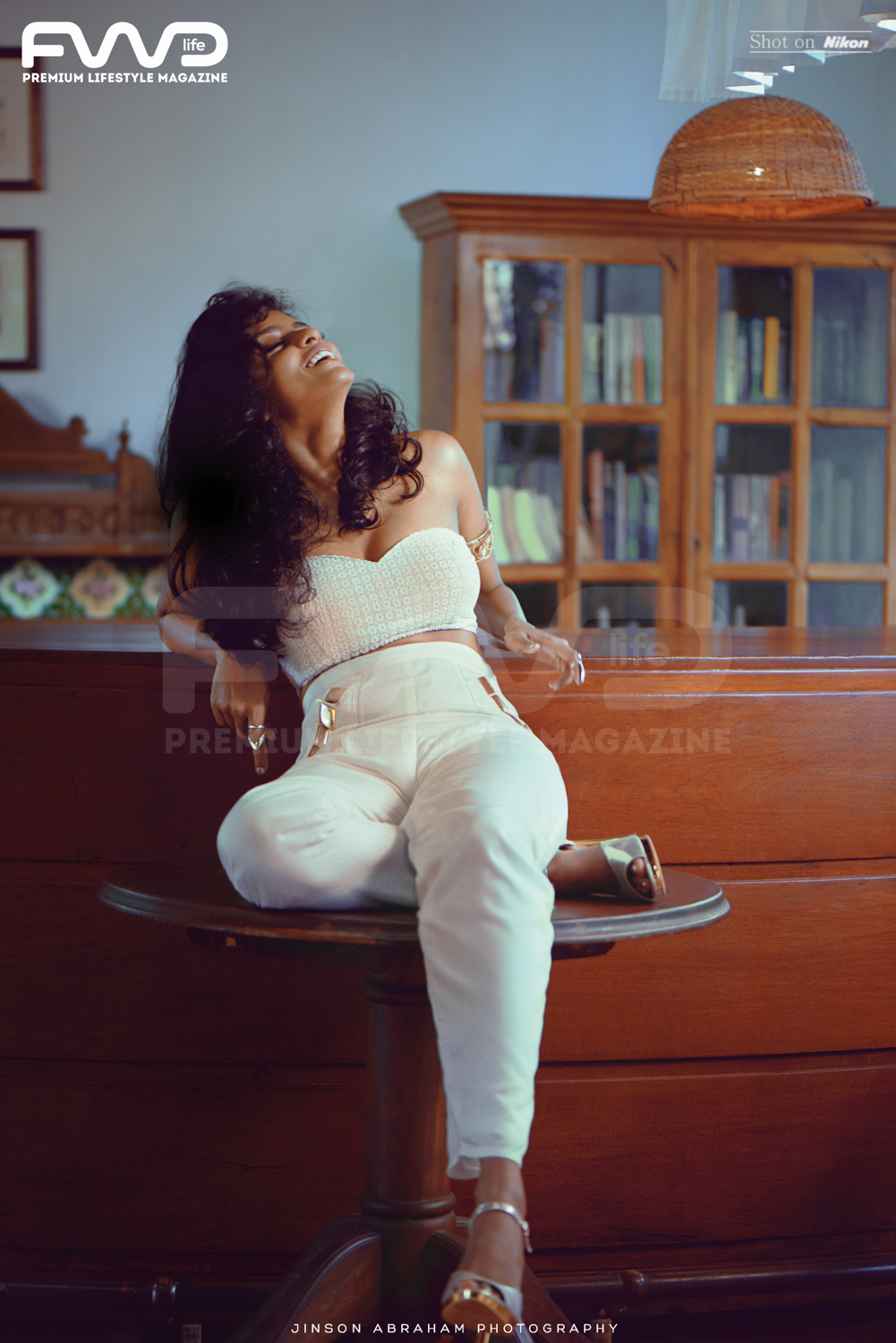 Just an ear away, she hid against the stairwell to hear stories she would never read in her grandfather's library. So temptingly she eavesdropped and learned how girls became women. But in time she realised she couldn't take a step back, she was a woman now. The patio now stood idle with rusted tables, overlooking a garden that retired to a company of creepers.
Photographer: Jinson Abraham, Shot on: Nikon D810
Model: Kani Kusruti
Styling: Lakshmi Babu
Costumes: Anoop Aravind
Makeup & Hair Styling: Jeena
Retouch: Jemini Ghosh
Location Courtesy: Brunton Boatyard, Fort Kochi
The expensive Lungi-skirt !
Why would you buy a lungi at 5000?
Text Credit: Silpa Rajan
'Those girls, they are bold. They had the guts to wear that lungi and shirt for Onam. I think lungi must be a part of our wardrobe too! ', I still remember the praises my friend made when a group of girls from a college in Kerala slayed the campus in the Premam style lungi on their Onam celebration. But then I had no idea that her words would actually come true.
Lungi is again in news for some new reasons.  Lungi, a South East Asian attire worn by men has made its way to Bollywood through Shah Rukh Khan's Chennai Express. The Lungi dance has shaken the B-Town. Fashion always takes it shape from vibrant customs, culture, and lifestyle. The inspirations they receive always influence the way they design each piece of thread on their work. Lungi has traveled so far from parts of South East Asia to Zara, the world's largest fashion retailer. Zara has always come with unique trends that no other fashion tycoon could claim.
Zara is one of the largest fashion companies in the world. But this time Zara caught the attention of all fashion bloggers for some strange reasons. Zara introduced a skirt for Rs.4990. Why should be a skirt worth Rs.4990 in news? People are willing to spend crores on the brand.  The reason is,  Zara introduced a new skirt, which exactly resembles a lungi and the cost is 4990INR.
The lungi-skirt is actually categorized as a western wear. It comes in green-brown which is described by Zara as 'mink-colored garment'. It is described as a 'check mini skirt' with 'draped detail in the front'. It has the traditional black checks of a lungi. The only visible difference is that it is draped in a particular way but still has the slit in front. However, social media has gone mad on Zara and the garment is humiliated for possibly reasonable reasons. Why should you buy a Mink colored garment for almost 5K when you could actually buy a lungi at 150INR!
Dain Yoon- The woman who creates illusion!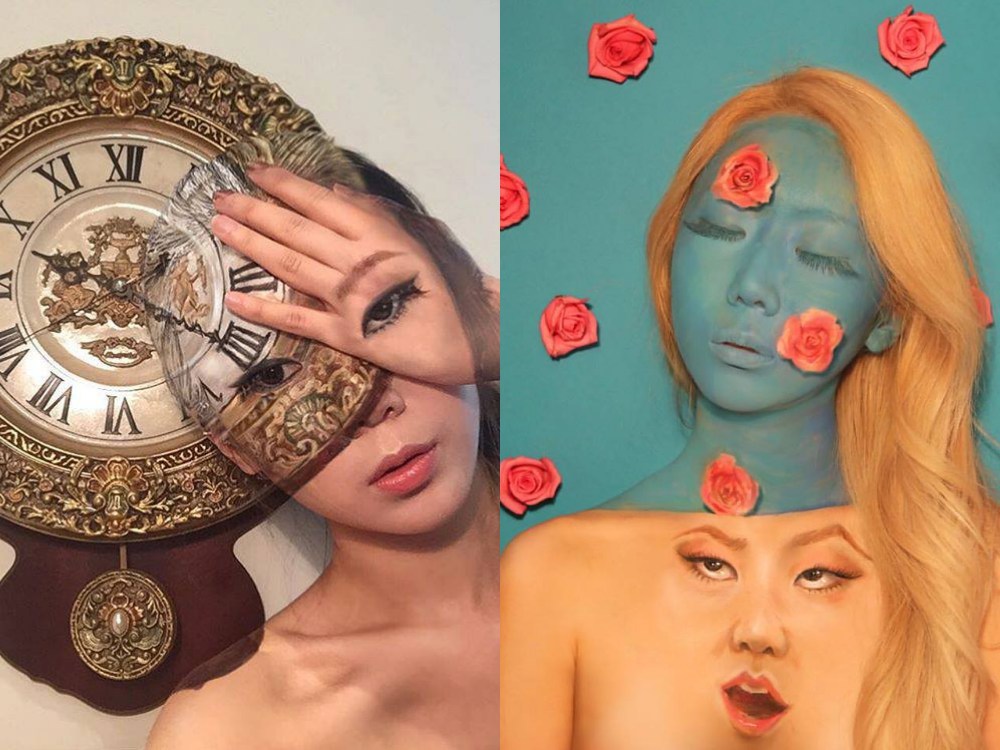 The unique and weird makeup you would see in your entire life is from Dain Yoon
Text Credit : Silpa Rajan
"People live in illusions. They see everything in their own subjective way", Dain thought. Then why should I flow with the current? The question that rose in Dain's mind paved the way for her to become the unique makeup artist on earth.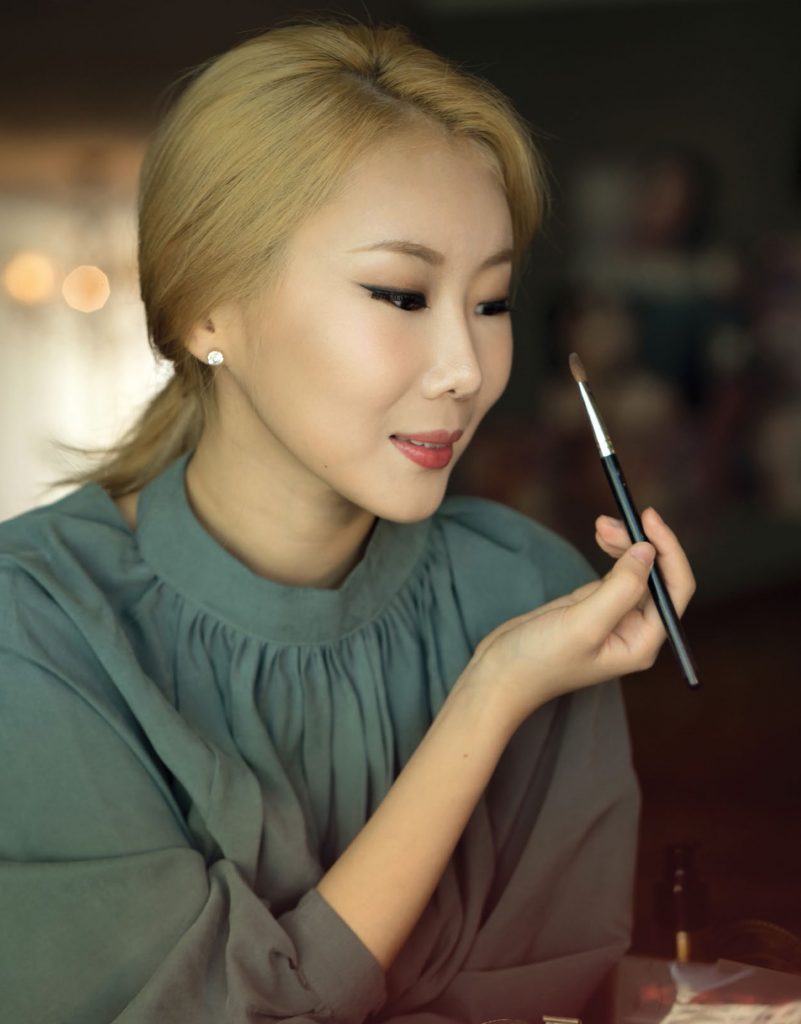 Dain Yoon is a 24-year-old makeup artist from Seoul, South Korea, who creates illusions of eyes, lips, and face that can make anyone gazing on it dizzy or freaked out. Dain Yoon is possibly the unique makeup artist you could ever meet.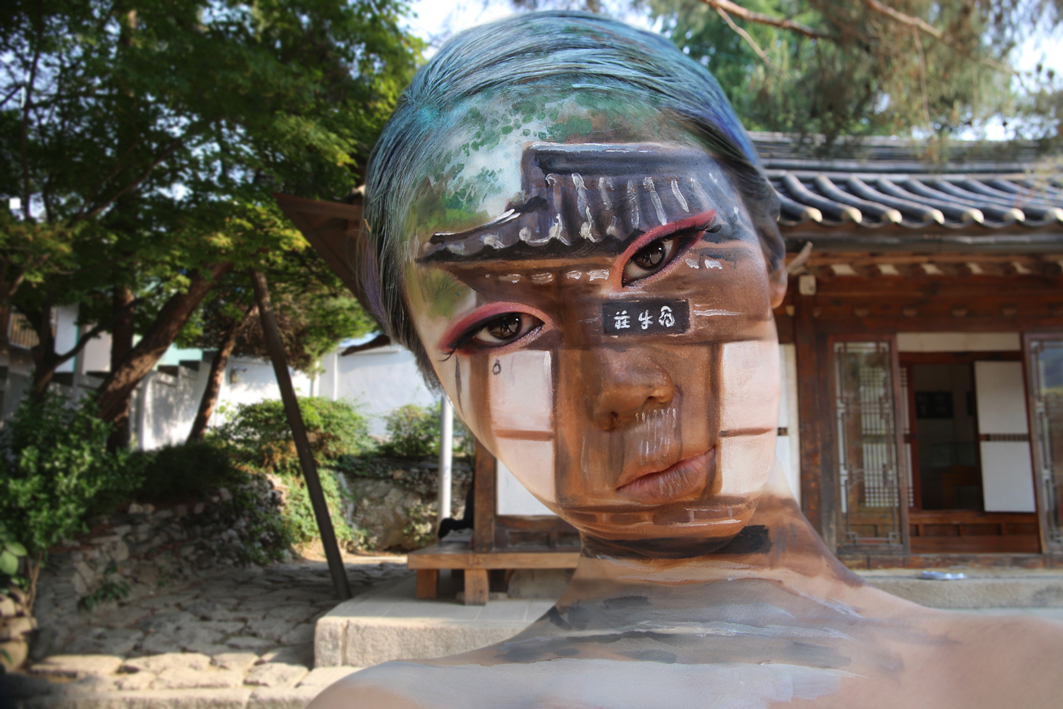 Artists give life to their ideas on some canvas. Whether it is a poet, picture, photograph or any art form, there should be a canvas. Dain Yoon only uses her body as a canvas. She had a great liking for painting since childhood, which helped her to join Yewon Arts Secondary, the most prestigious one in South Korea.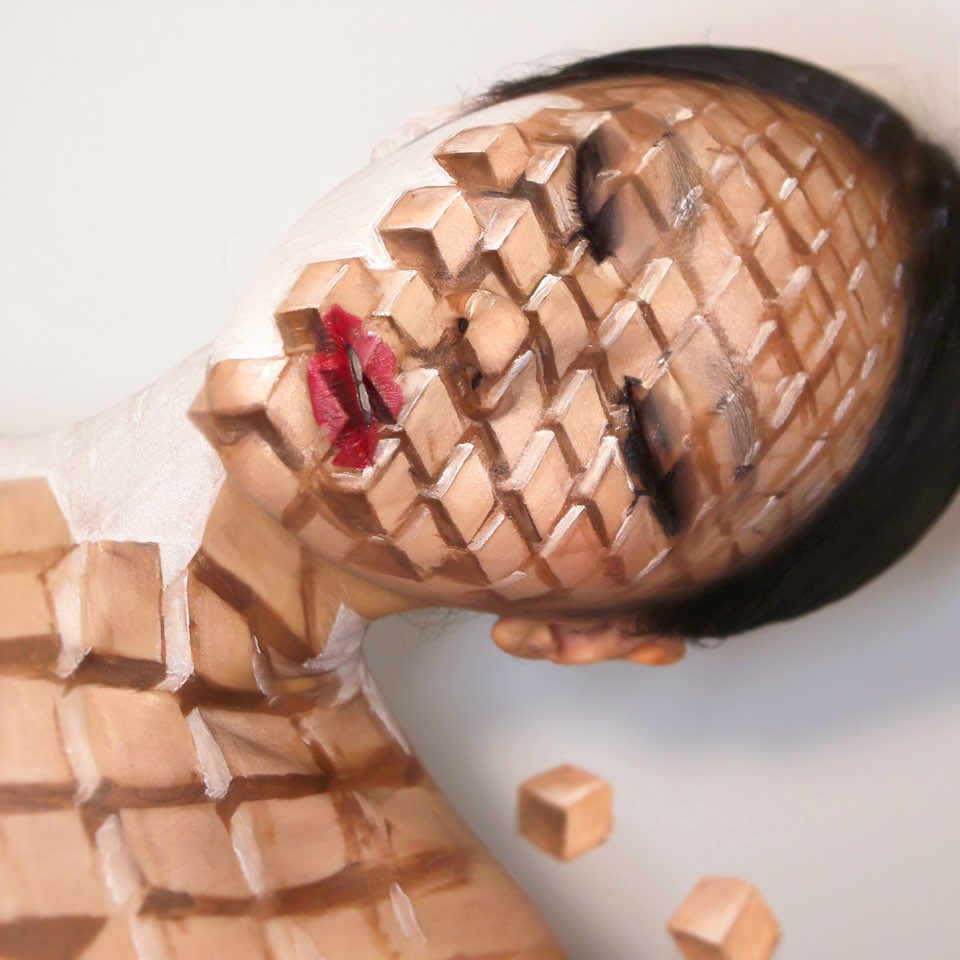 She spends hours on each work. Her illusion art makes people confused and appears like photoshopped. Her work makes us think whether its real or not. To clearly express a person's diversity and diversity, one has to portray sensations arising from the impressions of people. This exploration made her focus on 'Illusion art'.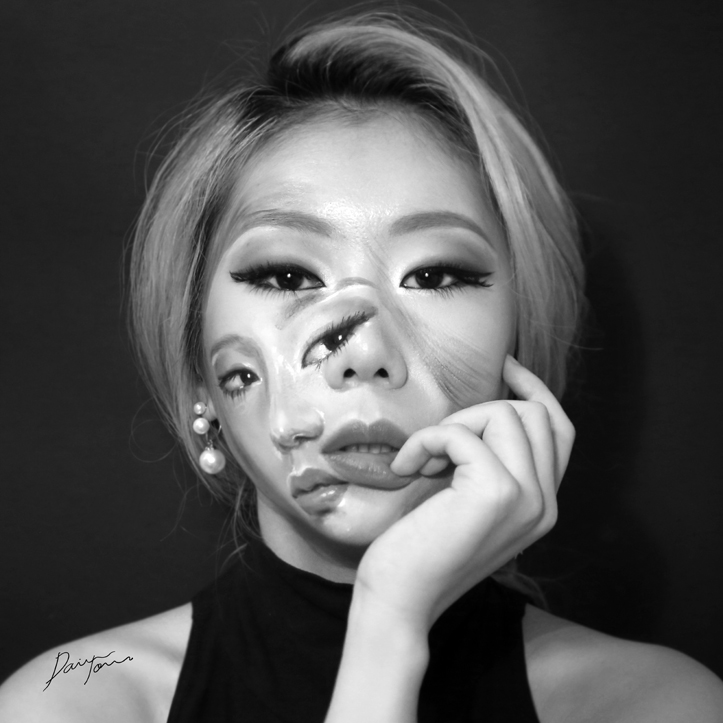 The complexity of human life inspires her for her artworks. Her Instagram account designdain, is flooded with her works. She has a personal site, Dain Yoon where she posts all her artworks and videos. The previous year she was featured at THE ELLEN SHOW, which made her really popular.
Best Fashion and Beauty trends for 2018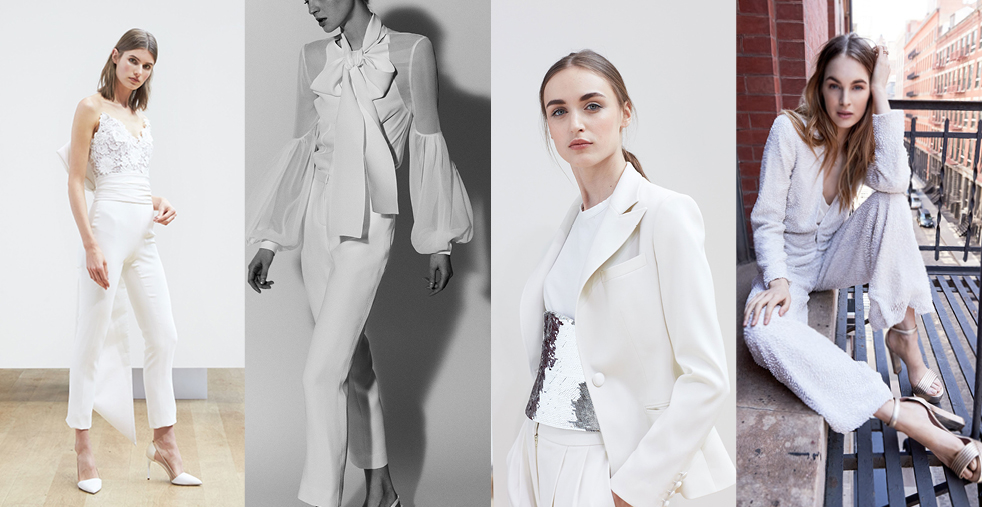 Here is your guide to stay updated on Fashion and Beauty trends for 2018.
2018 is going to be a year of unique Fashion and Beauty trends. With a lot of new fashion coming up in 2018, we will be renewing the old fashion too.
Earrings
2018 is going to be the year of oversized earrings and it will be bigger and better.
Embroidered footwear
Old school Denim is back
Hairstyle
Lip color for 2018
Large layers