Kovilakam's USP is that full regime of food, daily activities and even the intake of the kind of water relies on the doctor's diagnosis report.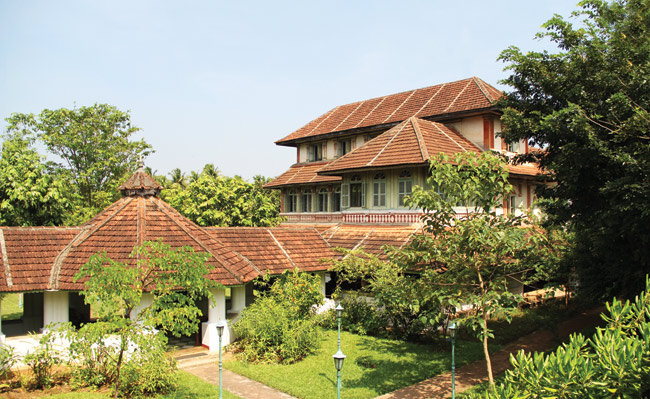 A long drive from the madding crowd of Kochi and we set off for Kalari Kovilakam , a palace beholding age old stories, traditions and mysteries of royal clan.
Located in Kollemkode  it's a palace which was built on rage by Dhatri Rani against the stifling atmosphere created within the family. The palace has the authentic form of age old Ayurveda apart from the 21st century comfort and 19th century Romance. The guests are received at the poomukham with a tikka , a spray of rose water and a cup of refreshing coconut drink. As one sits in the arrival room front of the poomukham they are very politely listed about the do's and dont's.
Only the pair of kurta pajamas provided to you are you  suppose to wear within these palace premises.Guests are then  given a pair of mat soled slippers and led to the luxury suits. Surviving without Tea/ coffee, without laptop, without cell phones and without every option that helps one to kill time may be a tough task though.
Luxuriously giant rooms of Kovilakam with exquisite wood carvings, paintings and books reiterate a trunkful of stories. One has to be really lucky for a day out at a palace that was once home to the 19th century Vengunad Kings of Old Malabar. An excellent opportunity to explore the vibrant history and rich traditions preserved for eternity.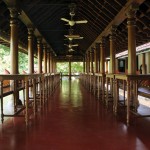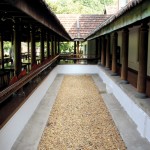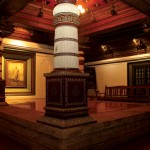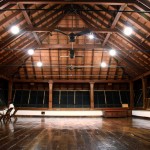 The name Kalari Kovilakam came up as it was once the ritual space reserved for Kalari Payattu . But soon after British banned the martial arts it fell to disuse and the mud walled structure was demolished. Every nook and corner of the palace reflects the vibrant history associated with it.
The 'Agrasala' of Kalari Kovilakam serves natural flavors cooked in age old kalchattis.Gleaming brass thali is used to serve fibre rich red rice, creamy bitter gourd and lentil curry, beans toran curry etc. The Kovilakam's long spread yard is full of herbs like Cannon ball tree, Black Plum, Sappam wood, Dye fig, Beach Naupaka.
Kovilakam's USP is that full regime of food, daily activities and even the intake of the kind of water relies on the doctor's diagnosis report.
Kovilakams Kulam is still preserved as a part and parcel of the royal lifestyle. Just next to the kulam is the water bar (a space that's meant for the patients to sit back, relax, draw, paint or engage in any leisure time activities.)
All the constructions have been made strictly keeping in mind the vaastu .The poomukham walls have vegetable dye paintings that narrate mytholical stories like Sita Kalyanam, Anantashayanam and different incarnations of Lord Krishna. Yet another interesting fact is the age old legendary and spiritual stories of Shakthan Tampuran (the guardian )  whose spirit is believed to strode through these corridors.
Dinner options at Kovilakam will get you to experience dishes like tomato soup, Roti's ,Steamed beetroot etc. Half an hour is set apart for cultural programmes every day after dinner that depicts and displays the extravagant cultural art forms of Kerala. Once the sun dusk's in here a wave of unusual silence and tranquility sets in changing the whole mood .With the sculptures, age old paintings, cool breeze, the jingling chimes the whole palace seemed to put on a spooky feel.
Kalari Kovilakam is definitely not a place to drop by if you are looking to visit a tourist spot that amuse. Instead it's a place perfect for you to have a journey into yourselves.
Contact
Kalari Kovilakom,
Kollengode, Palakkad,
Kerala, India
Distance
From Cochin 138kms
From Trivandrum 375kms
Nearest Railway Station
Vadankkenchery
Must go places
Nelliampathy Hills
Mangalam dam
Parambikulam Tiger reserve
Pothundy Dam

—
Photographer : Jinson Abraham