iTraveller is a cloud-based, online travel startup, which provides an extensively automated product platform (iTravelPlanner) for its users, who can create their own vacation plans by selecting destinations, hotels, room types, transportation mode etc. Its seamlessly integrated modules handle every process in vacation planning, ranging from hotel reservations to the transportation and client management.
iTraveller's business revolves around the philosophy of extreme personalization of travel planning, by way of using suitable technological and process innovations.
Quitting his job after a stint of nearly a decade, iTraveller was founded by Shiju Radhakrishnan along with Chitra Parija and Prashant Varghese in 2011. Shiju has his MBA from SPJIMR, Mumbai, Chitra is a graduate in Commerce from Anna University, Chennai and Prashant has MBA from TAPMI, Manipal. While working at Wipro Technologies, Singapore, by investing a mere sum of Rs 3000, Shiju launched the first website of iTraveller.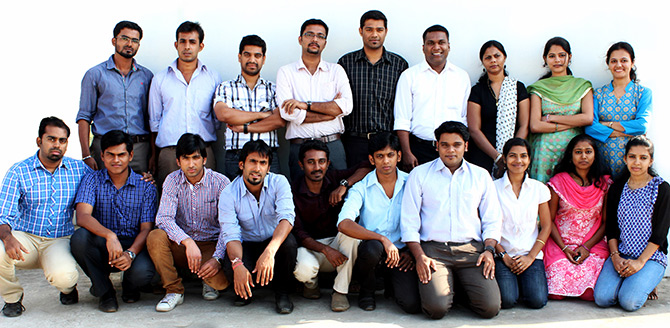 Growth story
iTraveller has grown from a small team of five in 2011 to 22 members in 2013. iTraveller gets to latch with the best of the talents in the industry and work with some of the most reputed mentors in the startup space.
It's one of the first few companies to get incubated at Startup Village. The firm has been able to achieve its traction by handling an average of 200 clients, clocking about Rs 40 lakh in revenue every month.
This year, the company expects to reach Rs 4 crore in annual sales.The leading team of Startup Village, which includes Sijo Kuruvilla and Sanjay Vijayakumar has always been the guiding force.
One of the most important aspects of iTraveller is that it's not a one-stop-alltravel-services-shop.
Instead, here it's about experiencing holidays, towards which the technology and process automation are heavily leveraged.
How does it work?
The technology platform being hosted on cloud, Destination Partners (DPs) are seamlessly integrated with the core of the organization.
It operates only in those destinations where it has setup own infrastructure and ground handling systems. iTraveller has chalked out an ambitious plan for three years,to grow as a global travel brand, expanding beyond India, delivering services to Europe, South East Asia and US.
Its primary focus will be in enhancing the product platform and consolidating the three core service offerings– the technology platform, lead generation and branding.