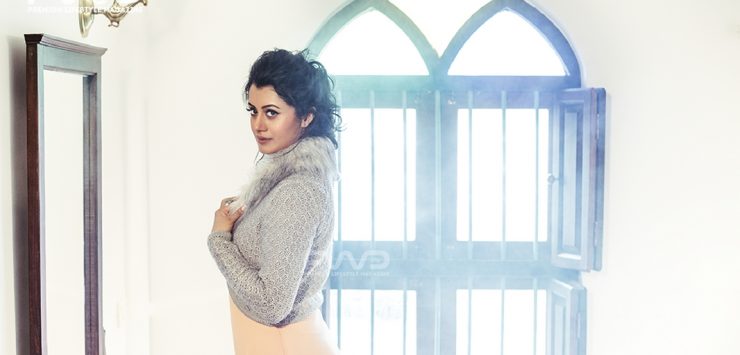 Juggling two careers, the talented Reenu Mathews beckons you to follow your dreams
When you meet Reenu Mathews, you really don't get what you expect. The last the public had seen her was onscreen as the gun expert Madhumita in Lord Livingstone 7000 Kandi. In 2015, Reenu had broken out of her saree clad quintessential Malayali female roles into roles that were more urban. Just 7 movies old, Reenu Mathews had already made a mark in the industry working with exciting directors and acclaimed actors. Whether it was sharing screen space with Mammootty or Mohanlal, this air hostess cum actress had captured the imagination of the audience. So where was Reenu Mathews now?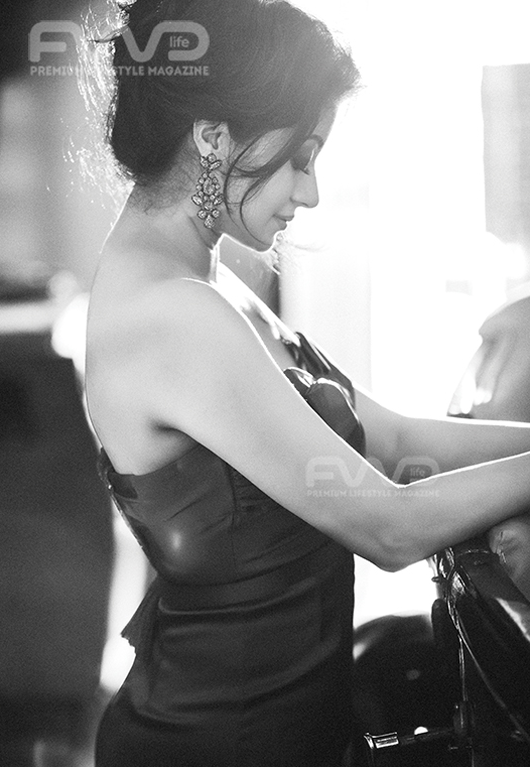 Model: Reenu Mathews       Photographer: Clint Soman
In a flowing white blouse and jeans, shades on top of her head and a fresh juice in her hand to beat the summer heat, Reenu was relaxing by the backwaters in Mattancherry when I went to meet her. Stereotypes of actresses with a heroine complex and air hostesses with their nose in the air ran through my head. So imagine my surprise when she stood up to meet me and pulled a chair out. "Do you want something to drink? It is a warm day." I nodded my head as I noticed how tall she was. She ticked all the boxes of a first impression of an air hostess. She had a million questions for me and was super excited about my now evident baby bump. " You are an achayathi too!" Reenu remarked on my accent. And as every Malayali, we connected on where we were from and the interview felt like two college friends catching up after semester break.
It has been two years. Where have you been Reenu Mathews?
I have been very much here! Well if you are talking about movies, I had couple of offers come my way, but there were issues regarding schedules as I also am a full-time air hostess. I haven't disappeared anywhere. There were a couple of movies that came my way which I didn't want to do because they were the typical wife role.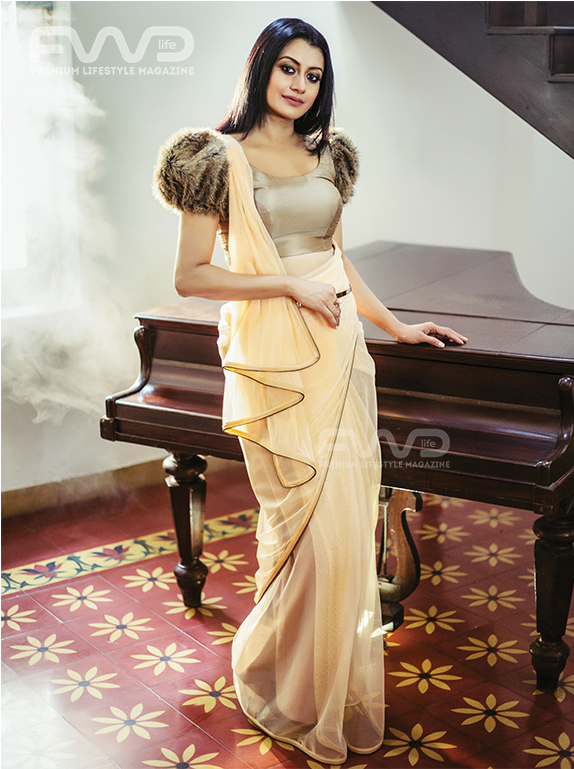 Model: Reenu Mathews       Photographer: Clint Soman
How is this photoshoot different?
I have been wanting to do this shoot for a while and it is actually happening now. People have seen me in very traditional looks, and this is very different. The team has been professional and things are going to plan. I feel ten years younger now.
You have been all around the world!
86 countries I think. I love Brussels because I'm a chocolate freak. Singapore and Bangkok are great for shopping. I love places rich in history and would love to go back to Vienna or Prague.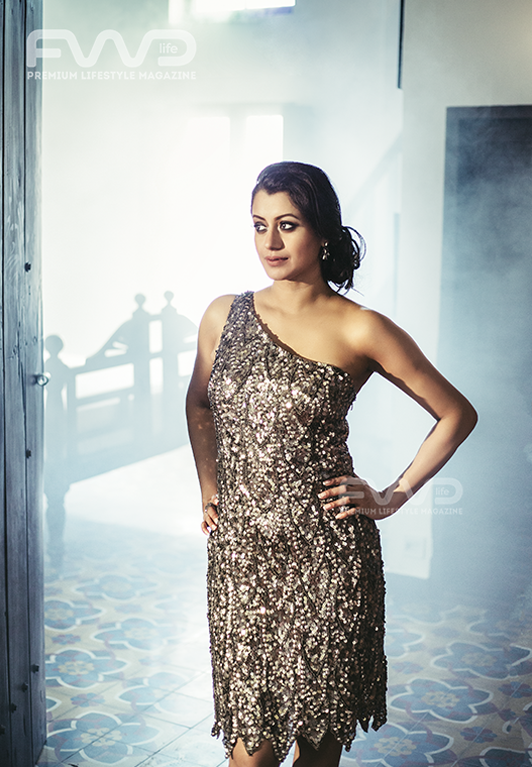 Model: Reenu Mathews       Photographer: Clint Soman
Do you get recognized in other countries?
I was in grocery shopping in Australia. There was a Malayali family there and I could hear them discussing how Reenu Mathews would be in the country and doing grocery shopping. I was enjoying the conversation. Same thing happened in Malaysia and the family was very confused.
Celebrities shop for groceries?
(Reenu breaks into laughter). It has happened so many times when I shop in Dubai, as people don't expect to see me doing regular things. They move to a corner to have a discussion. If I am feeling naughty, I' ll hover over the tomatoes taking my time to hold them up and act as if I was keenly deciding which one to pick. Sometimes you do feel like it is an invasion of your privacy.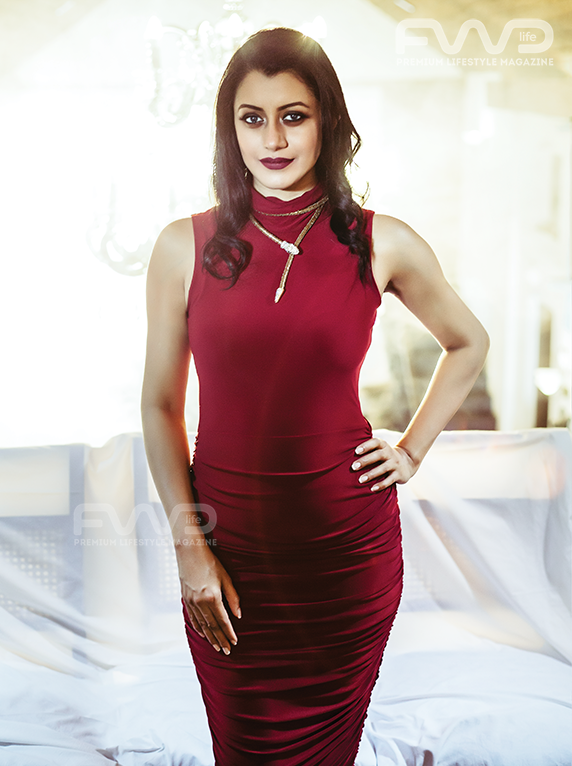 Model: Reenu Mathews       Photographer: Clint Soman
Thirteen years as an air hostess. Are air hostesses stereotyped too much?
Yeah they always say we are party animals. I'm not a party person at all. It depends on the person. Many who know me have told me that I'm not meant for movies and also the air hostess job as well. But I enjoy this.
Would you say you are an independent Malayali woman?
I have been doing things on my own since the age of sixteen. There are certain things I do depend on my mom for, but I can take care of myself. I travel a lot on my own and it makes you very self-confident.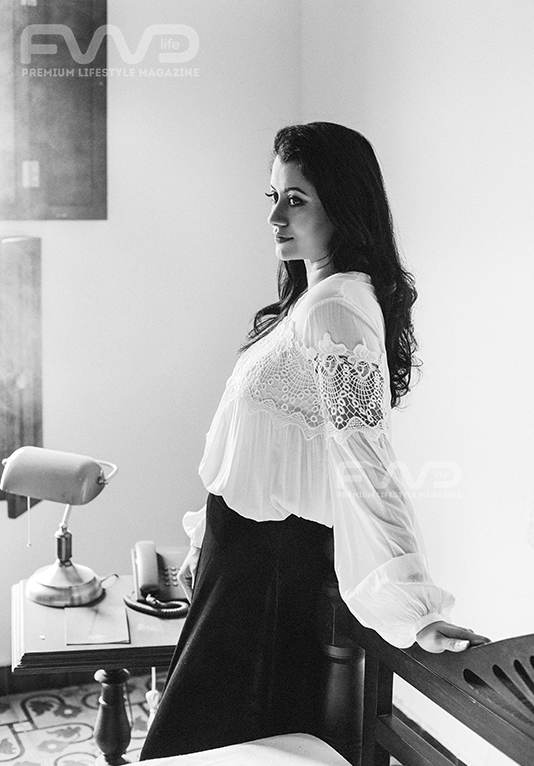 Model: Reenu Mathews       Photographer: Clint Soman
Where do you see yourself in five years?
I will be sitting in a small cottage listening to music and peacefully living my life.
Reenu messaged me few days after to enquire about my health and reflect on the great day we had. "Make sure you eat well", advised the foodie and I know she means it. Reenu was in Dubai, waiting for her next assignment. The photographs had come in and the photographer had managed to capture her for who she is – a classic. An easy person to work with, Reenu had captured all our hearts and I know that we will be seeing a lot more of this talented woman soon.
Words: Maria John
Model: Reenu Mathews
Photographer: Clint Soman
Stylist: Lakshmi Babu
Makeup & Hair: Renju Renjimar
Location Courtesy: The Waterfront Granary Museum Hotel, Mattancherry
Special Thanks: Ela by Jisha
Digital Version: https://goo.gl/Bs9vlq