From Lake Shores
Located adjacent to backwaters, the picturesque Kayal Resort at Kumarakom redefines solitude.
As Friday's enthusiasm was knocking our doors with weekend plans, we, five friends, sat together to plan something out-of-the-box for the weekend. Selez, who never gets tired of her routine stress buster, surprised us saying, "Too many parties, crowd and noises. I am sickened of it. Let's do something different. A short trip to a peaceful destination would be nice." As we decided to get rid of the kerfuffle of city, we began surfing the Internet for serene hangout spots to spend a day. Backwaters were everybody's choice; so we constrained our Google search to Kumarakom.
Abhishek whose choice is always thumbs up said, "Hey, how about this place, Kayal Resort at Kumarakom. The feedback seems to be good. And guess what… Rahul Gandhi had been here last year to attend a wedding. It should fairly be a decent place." What a reason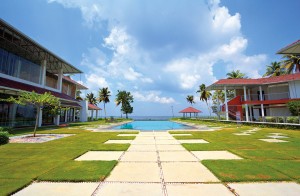 for him to presume it to be good? Going through their website, we fell in for its description. Keeping our fingers crossed, we decided our weekend destination. Wishing good night we dispersed with a lot of expectation and excitement thinking about the next day.
By 6.30 am the quorum was complete and we started off keeping in mind that we need to halt at a food station. So before we drove off the outskirts of the city, we stopped the car at a restaurant. We ordered for egg roast with appams. After a few minutes, steamy hot appams and spicy chilli red egg roast were served. The flavour of spices was so much that we all thought it to last on our palms for hours.
Destination
Clarifying routes with the help of local smokers at the roadside and the people at tea shops, around 8 am we entered the long stretch of road with glistening paddy fields on both sides.
On the way, we saw men climbing areca palm and swaying it to hop on to its neighbouring palm. As there were many dilapidated shacks all around (read toddy shops!), we got to see a good number of bare-bodied toddy collectors with plastic barrels tied around their waist hurriedly climbing palm trees and dropping-off sliding with the grip of a handmade coconut leaf which functions to be a safety belt for smooth landing.
After some visual rejuvenation, we moved on. But it was a bumpy ride in the next one-and-a-half hour and we reached the wooden entrance of the water engulfed Edassery Kayal Resort. The gates creaked open painstakingly to an unsullied gift of nature.
The resort
After parking our car, we treaded on to the gaped stony bridge, an architectural opening which showed us the dawdling water underneath. On arrival, we were served with a glass of tangy fruit juice, the welcome drink. We sat at the reception enjoying the breezy air which carried along with it a strong fragrance of the backwaters.
The silence of the place was often rhythmically disturbed by the shell chandelier which swayed to the moods of the wind. The foyer was craft fully adorned by wooden tress, brass accessories and water-filled antique vessels sprinkled with rose petals, adding grandeur to the ethnicity of the building. Its walls have indigenous terracotta murals depicting birds in the lakes perching on tree trunks pecking on tiny fish. As we were admiring the artist's creativity and imagination carved on the wall, Shaji, in-charge of the resort, joined us. He gave a vivid description of the uniqueness of the resort.
"All the 24 well-planned cottages are built in slanted parallel rows which make it possible for all our guests to have an uninterrupted ringside view of the serene backwaters. This construction is one-of-its-kind," says Shaji. The credit for this architectural masterpiece goes to architects Ramesh J. Tharaka and Monalitha Chatterjee who won the IIA Asia Gold Leaf Award for Resorts in 2009.
A stony passage from the reception led us to the six-feet deep crystal clear swimming pool and then to the accommodation. We were escorted to the resort boudoir which looked modern and luxuriously spacious with uncluttered styling, well-groomed wooden furniture with a semi-open air bathroom decked with bamboo shoots and white pebbles scattered around its roots. I slid open the white frilly curtain and there I saw how close we were to the edges of the water body.
Getting out of the room, we walked to the sheltered deck where we could sit down for hours together enjoying the incredible boundless beauty. The peace and solitude we enjoyed there got spoiled with the interruptions caused by 'Anthoni', 'Thoma' and more of their kind. These were passenger boats commuting people.
As it was hot and humid, we took cover under the canopy of trees.  We sat down and chatterboxes continued jabbering with no room for gossips. It was more of childhood talks about how we used to fish with towels, collect pebbles and some dangerous encounters we had with water. We had a whale of time there.
Bon appétit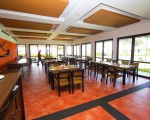 As we had already decided to have authentic Kerala fish curry rice, we didn't take much of captain's time. Masala pappads, fried fish, fish curry, salads and rice filled our table. It was a hearty meal, freshly cooked and served at Rani Restaurant. To sum up our meal, we ordered for some puddings and payasams. An hour back, we were tired of the heat, but now it was heavy stuffing which made us feel exhausted.
Then we went to the banquet hall 'Marthandam,' coffee shop 'Spain' which is furbished with cane furniture, an entertainment zone and an executive bar furnished with rugged cart wheel designed furniture. This place provides a romantic milieu to surprise your loved one by gifting her a romantic candle-lit dinner by the waterside.
Twilight beauty
The sweltering heat prompted us to take a dip in the pool. There we met Steve, Anne and their twin girls, from the UK. We became friends. It was a kaleidoscopic view to see the herons flocking across the sun, which was about to be swallowed by the waters, and the far off palm trunks kissed by water fading overtime in darkness.
It was around six in the evening, so we thought of having some high tea before we return to Kochi. It was hard, but time was up for us to pack our bags. The twilight lent an ornate appearance to the resort and our footsteps bid adieu to the beautiful place.
Beat The Heat This Summer At The Palazzo Versace Dubai
When the sun drains you out this summer, it's always best to relax in luxury
Words: THRS      Images: THRS
Reminiscent of a 16th century Italian Palace, Palazzo Versace Dubai is a Neoclassical masterpiece with subtle traces of Arabian architecture. Featuring a striking entrance, high ceilings, landscaped gardens, and a range of well-crafted Italian furnishings, the hotel is truly symbolic of the Versace lifestyle.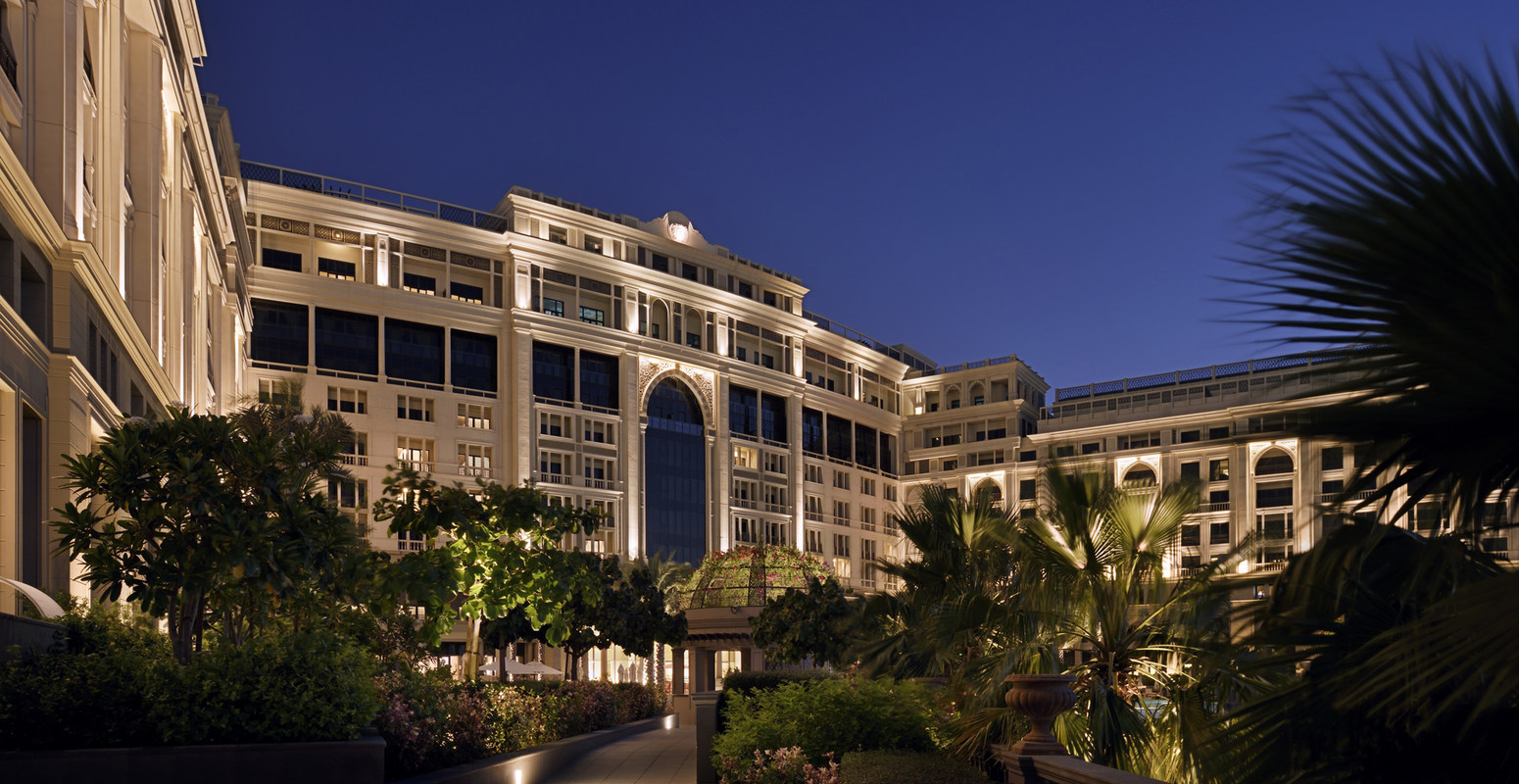 Set in the heart of the Culture Village, less than 15 minutes away from Dubai International Airport and 8 minutes away from Burj Khalifa and Downtown Dubai, Palazzo Versace Dubai is conveniently located along the shores of the historic Dubai Creek.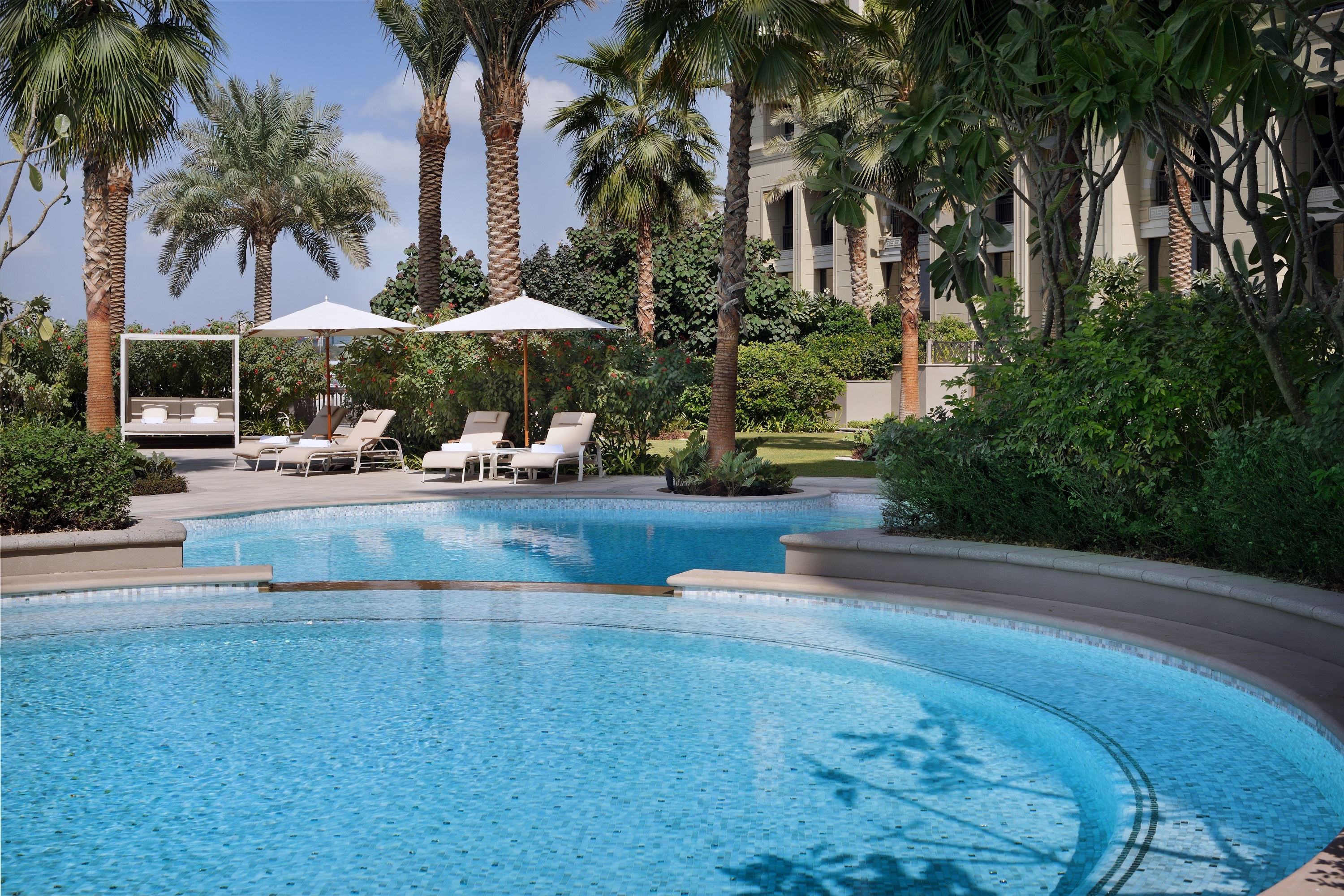 Immerse yourself this summer with a luxury escape to Palazzo Versace Dubai. Book your stay before 30 September 2017 and enjoy this summer deal which includes great savings of up to 35% off your room or suite. If you're keen to save up this summer, but still indulge in a luxury getaway to Dubai's most fashionable urban resort, this is an offer that you should take advantage of.

The offer began on 23rd April and ends on 30th September 2017 with the starting rate set at AED 850++ per room per night. The package includes accommodation in a luxuriously appointed room or suite designed exclusively by Versace, breakfast for 2 adults and 2 children below 12 years, 20% discount on Food and Beverage (except Q's Bar and Lounge), 20% discount on Spa treatments, complimentary internet access, complimentary shuttle service to Dubai Mall and Dubai Festival City Mall and an extra bed that can be arranged for a child at AED 170 per night.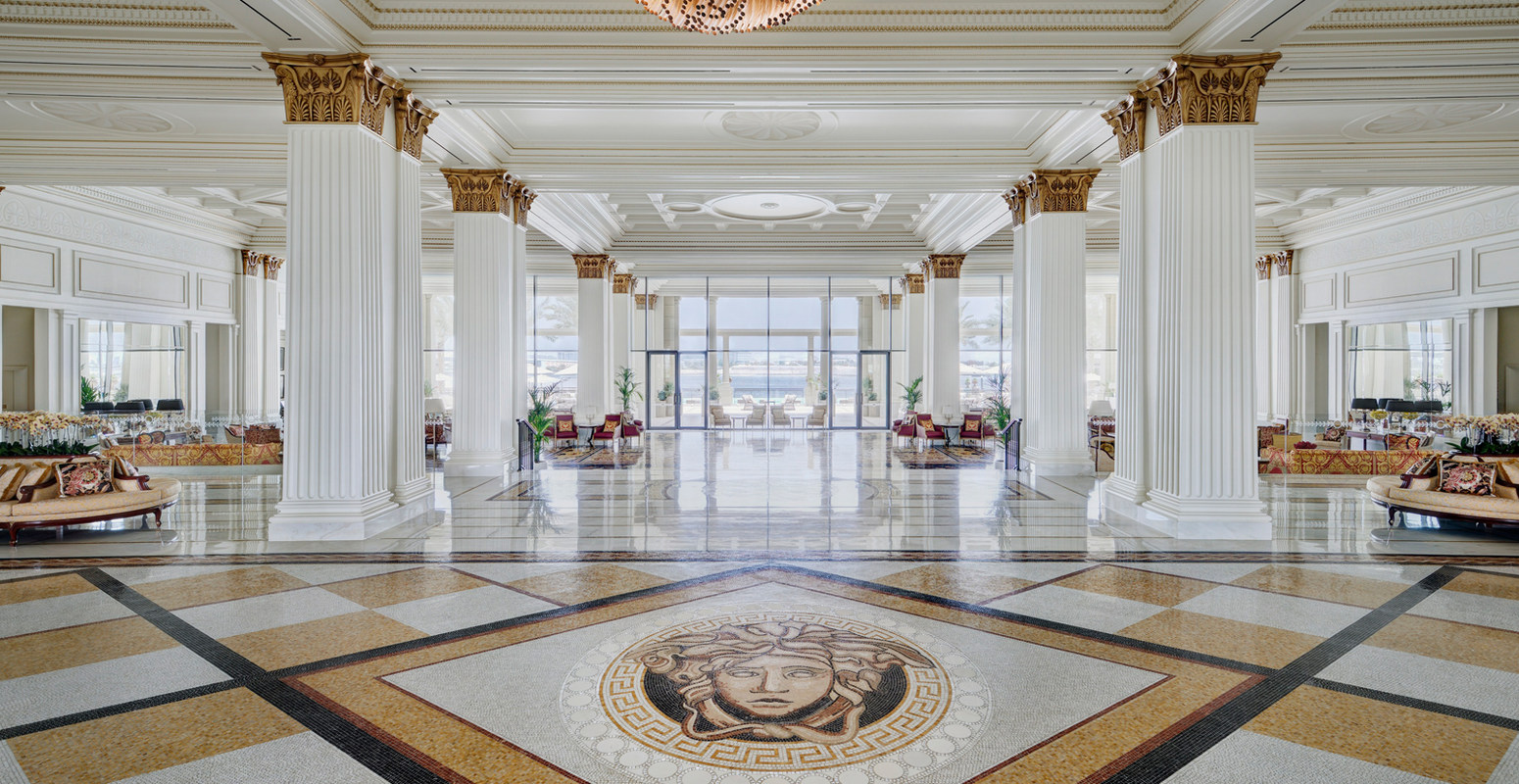 The rates are exclusive of 10% municipality fee, 10% service charge and AED 20 tourism Dirham fee per bedroom per night on Bed and Breakfast basis. The offer is also subject to availability and black-out dates apply as well.
For Bookings, Contact: +91 124 430 9300 or Email at [email protected] For further information, you can contact THRS at: Smiti Talwar Rohra, +91 999 9384214 ; [email protected]
Auctions in 2013 That Made History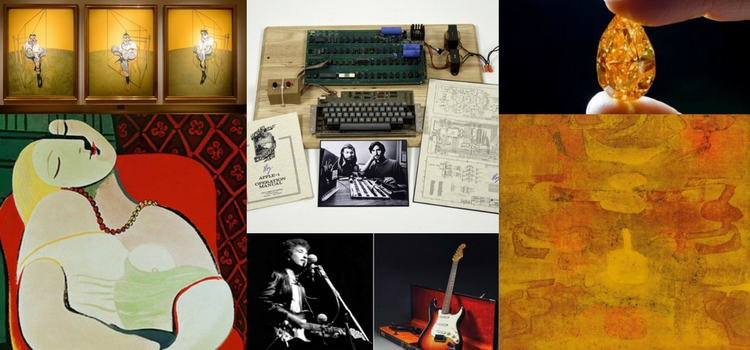 From Francis Bacon's "Three Studies of Lucian Freud" to the Original Apple-1 Computer, here are eight artworks and other memorables that were auctioned off in the year 2013.
Text: FWD Media      Photos: Various Sources
The Forbes indicates that the world's super-wealthy are turning ultra-wealthier. Even after the recession the wealth of mega-rich has been mounting, making the art-market activities more vigorous. A lot of money is being pooled into art-market which is considered to be an alternative investment.
Francis Bacon's "Three Studies of Lucian Freud":$142 million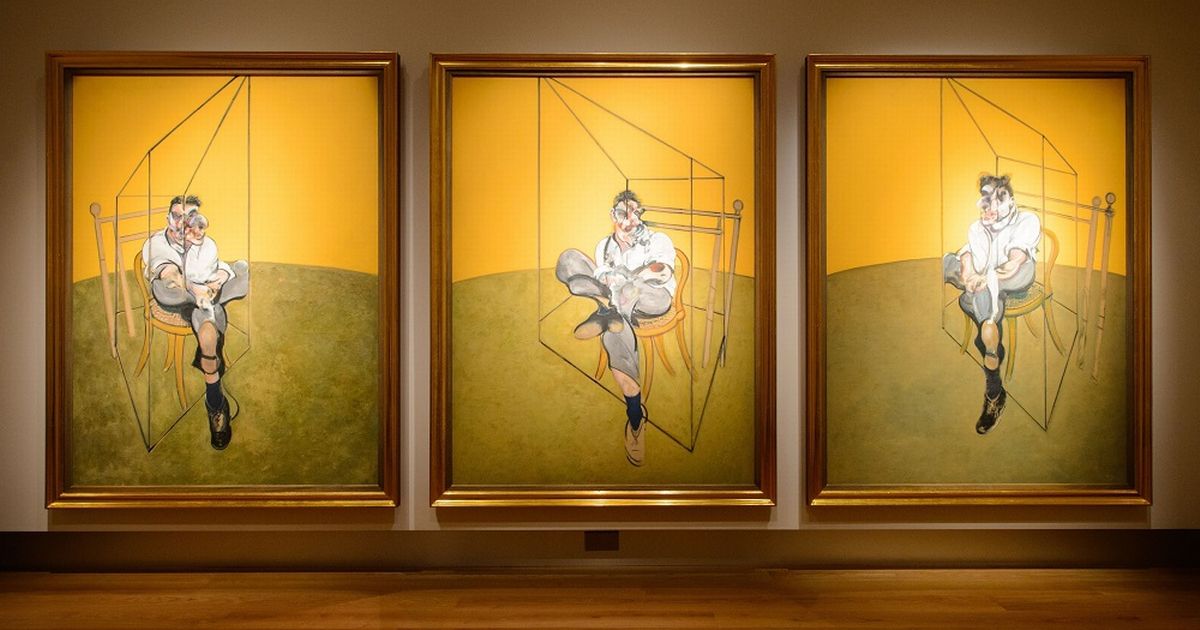 The 1969 painting by the late Irish painter Francis Bacon was sold for a whopping $142 million this November at Christie's in New York City, making it the most expensive artwork ever sold at an auction. "Three Studies of Lucian Freud", depicts Freud seated on a wooden chair against an orange background.
Pablo Picasso's "Le Reve" for $155 million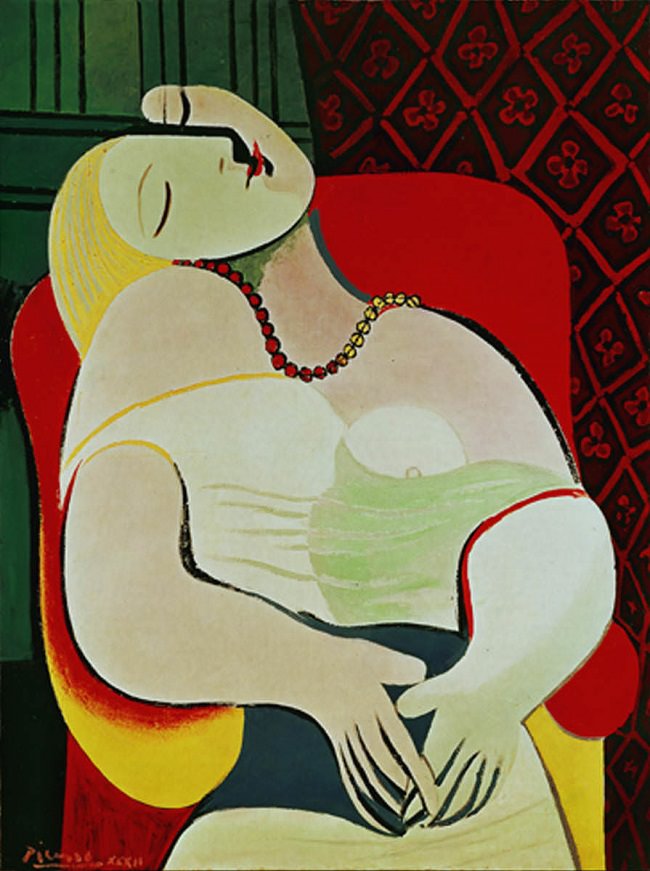 American hedge fund manager Steven Cohen bought Pablo Picasso's "Le Reve" for $155 million from casino owner Steve Wynn. The 1932 oil painting by Pablo Picasso was earlier set up for auction in 2006 when Steve Wynn accidentally put his elbow through the painting. Steve Cohen, however never gave up on the deal, and after the extensive restoration work has managed to shell out the princely amount for the rare work of art. The private sale happened in March of 2013.
Gaitonde's untitled painting goes under hammer for record Rs. 23.7 crore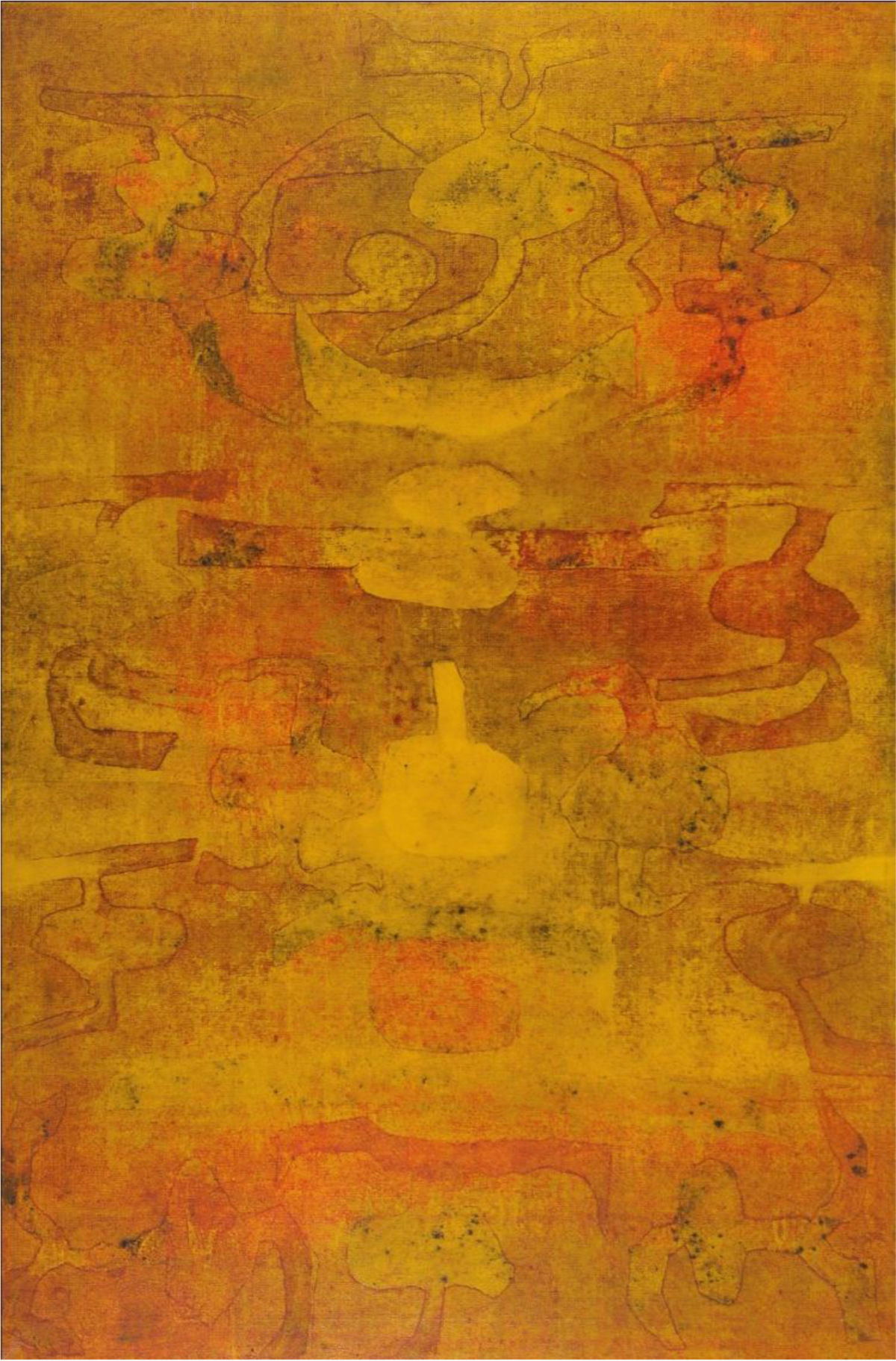 World's largest fine arts auction house, Christie's debut auction, which took place at the Taj Mahal Palace in Mumbai on was memorable, for the sale of a painting by Vasudeo S Gaitonde; it went under the hammer for Rs. 23.7 crore ($3.7 million), which marks a record sale for an Indian artist at any auction. The untitled artwork is an oil-on-canvas abstract painting portraying Zen Buddhism. It was sold to a telephone buyer after about seven minutes of bidding.
1967 Ferrari 275 GTB/4*S Nart Spyder Sold for $27,500,000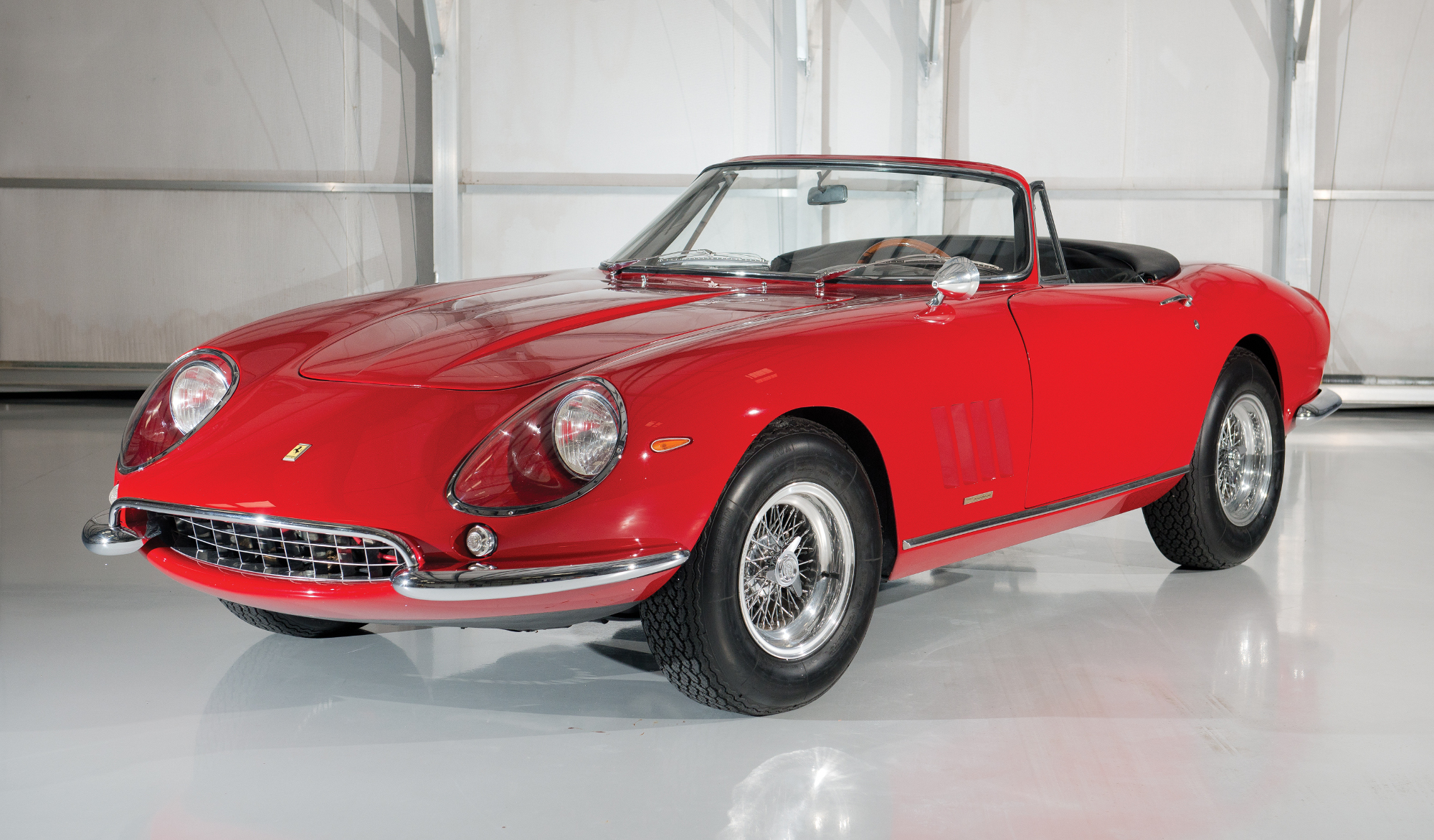 Widely considered to be one of the most beautiful Ferraris ever made, the NART Spider is named for the company's North American Racing Team, an early effort to promote Ferraris when they were just another Italian car trying to enter the U.S. market. Bidding started at $10 million, and quiItalianse to $16 million , before hammering at $25 million plus commission to an undisclosed bidder in the room.
Bob Dylan's Stratocaster sold for $1 million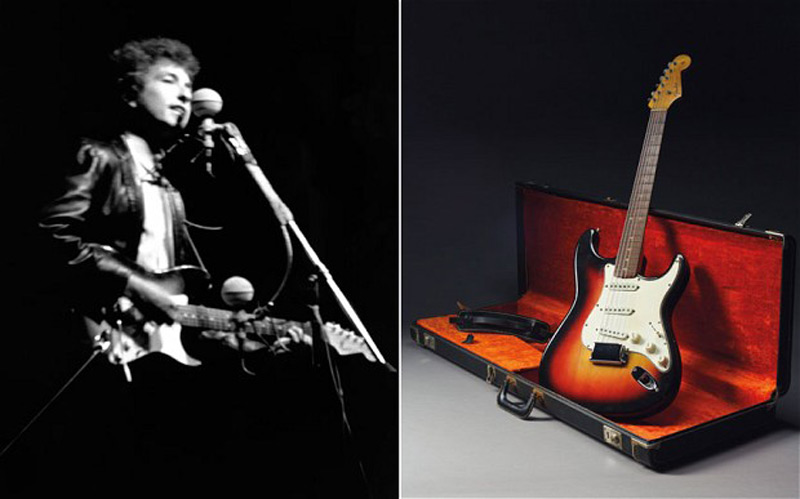 The Fender Stratocaster that Bob Dylan plugged in when he famously went electric at the 1965 Newport Folk Festival was sold for nearly $ 1 million- the highest price ever paid for a guitar at auction. The Sunburst Fender Stratocaster made rock history when he played it at the 1965 Newport folk festival. The Newport festival, in Rhode Island, was a defining moment for Dylan, marking his move from acoustic folk to electric rock'n'roll. Dylan's guitar had been in the possession of a New Jersey family for nearly 50 years after the singer left ot on a private plane.
World's largest orange diamond goes for $31.5M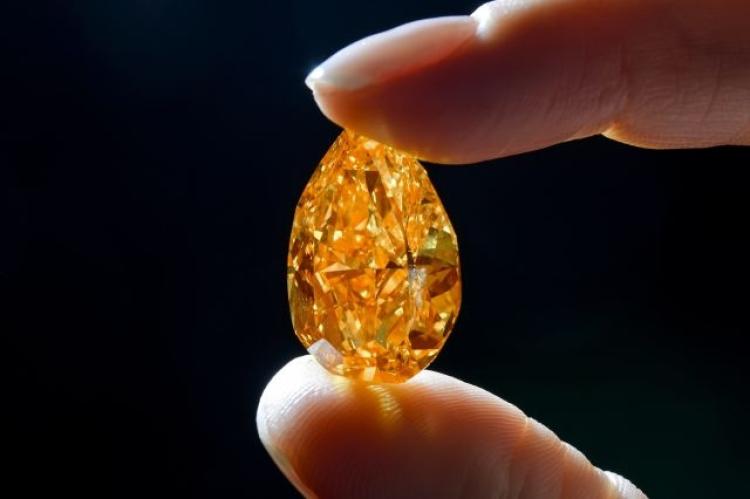 A rare orange diamond, the largest known gem of its kind, was auctioned off for a record $31.5 million in Geneva. The price excluded another $4.04 million in taxes and commission. Christie's have not revealed the identity of the man who made the purchase. The deep orange gemstone, which was found in South Africa, weighs a whopping 14.82 karats. Pure orange diamonds, also known as "fire diamonds", are extremely uncommon and very few have been auctioned, with the largest never more than six karats.
Original Apple-1 Computer Auctioned for $387,750M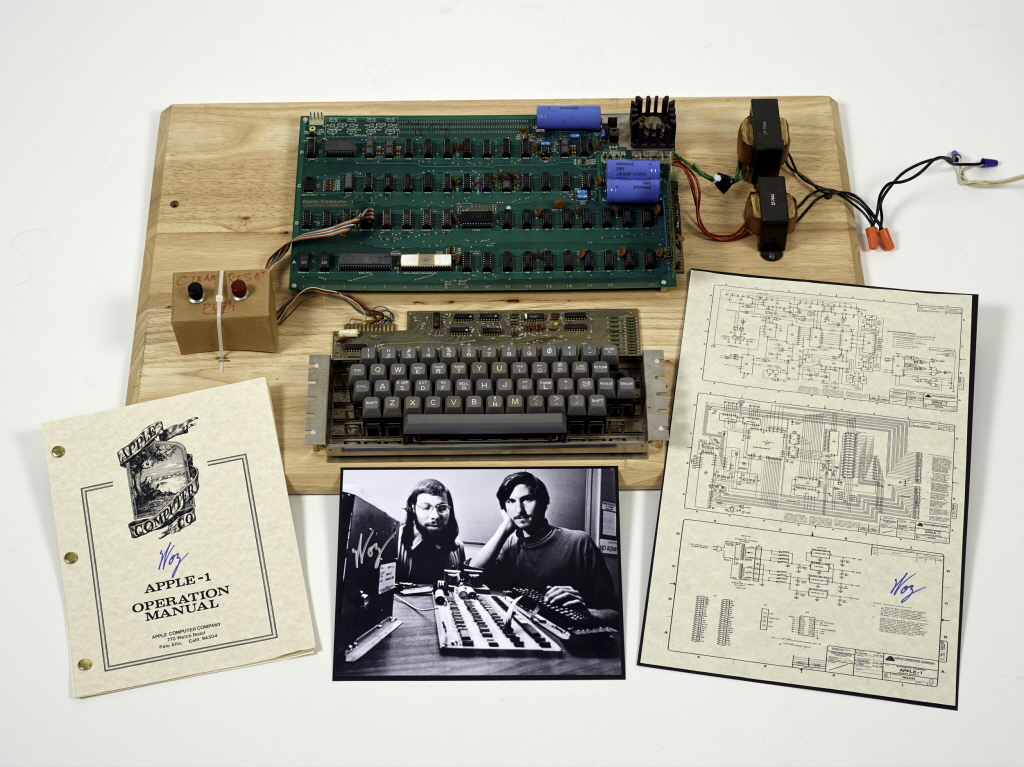 One of the first 25 Original Apple-1 Computers that were hand-built by Apple co-founder Steve Wozniak was recently sold for $387,750. The Apple-1 computer assembled in 1976, is inscribed with the serial number 01-0025, along with Wozniak's signature, "Woz" . Beginning in 1976, the Apple Computer Company produced approximately 200 Apple-1 computers. The devices, which were designed by Wozniak and hand-built in Steve Jobs' parents' garage, were originally sold for $666.66.
Fetches $ 14M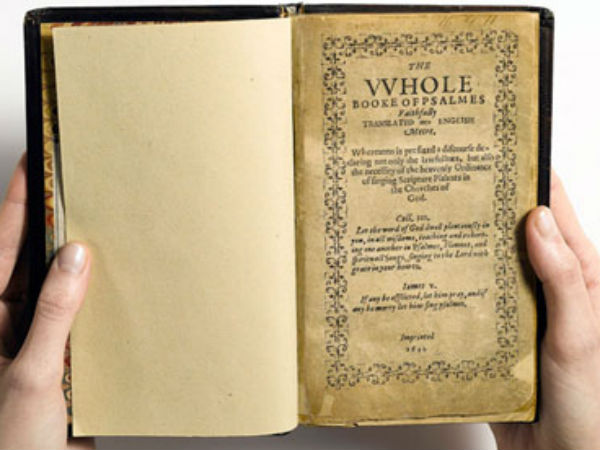 The first book written in USA fetched $ 14.2 million in becoming the world's most expensive printed book sold at auction. The translation of Biblical psalms "The Bay Psalm Book" was printed by puritan settlers in Cambridge, Massachusetts in 1640. Sotheby's named the buyer as David Rubenstein, the billionaire American financier and philanthropist. He was in Australia and his bid was conducted by telephone.
Mercedes-Benz Luxe Drive to visit the city of Kochi in God's own country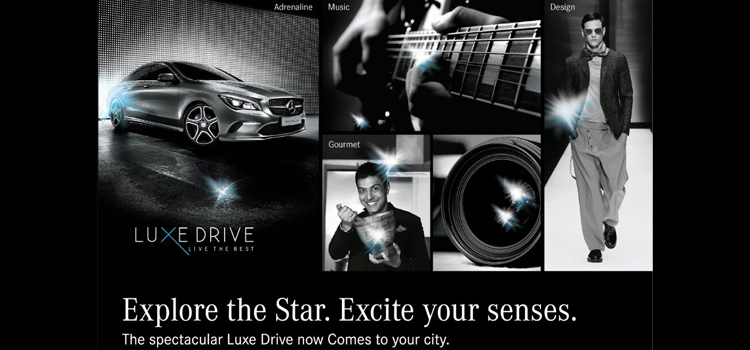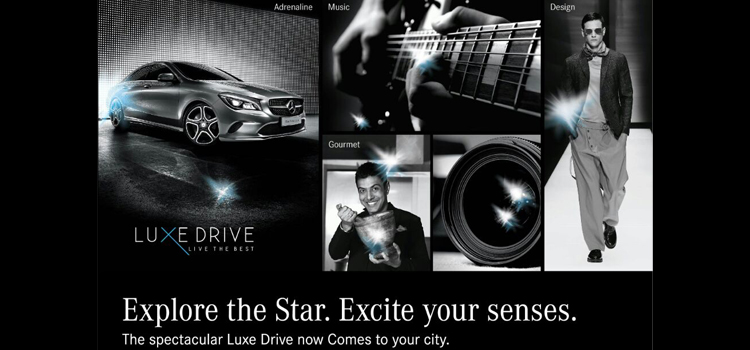 After winning hearts in the city of gardens, Bangalore, Mercedes-Benz Luxe Drive is all set to visit the city of Kochi to expand its footprint in the Southern state of Kerala. This unique customer engagement programme will entice the people of Kochi with its luxurious brand experience and engage with its strong and evolving customer base. Luxe Drive is based on the three strong pillars of Adrenaline, Gourmet and Lifestyle. This event will also give patrons an opportunity to experience Mercedes-Benz cars on a specially designed track. Mercedes-Benz has also associated itself with Chef RanveerBrar for the event who will be preparing some delicious cuisines for the patrons present there.
Apart from these attractions, Genesis Luxury will have an exclusive lifestyle boutique at the venue that will offer luxurious souvenirs. Along with this, Luxe Drive will also facilitate a complementary car evaluation and provide patrons an opportunity to pick up exclusive Mercedes-Benz merchandise from the venue. Many more attractions like live band music along with the display of New Generation Cars are also lined up for more fun and frolic.
Other Highlights:
Merchandise Zone – A special zone for the sale of exclusive Mercedes-Benz merchandise
Kids Zone – Special games to engage the tiny toddlers while their parents get the feel of the Luxe Drive
MercedesTrophy Zone – Exclusive golf section that will highlight the popularity of the MercedesTrophy and educate patrons about the renowned golfing tournament
Vehicle Evaluation Counter – The pre-owned car sales team will conduct a free car evaluation for all the participants and will also provide an opportunity for special trade-in with personalized finance offers
Mercedes Benz Financial provides innovative and customer friendly finance solutions, focused at increasing sales of Mercedes-Benz cars. The aim is to identify the best ownership solution for our customers by offering differentiated products and services via leasing, financing & insurance. Association with events like Luxe Drive gives MB Financial a great opportunity to interact with customers & showcase their offerings
Details:
Date : 25th and 26th March, 2017
Venue : Samudrika Convention Centre, Cochin Port Trust, North East, Willingdon Island, Kochi, India 682009
Time : 11:00 a.m. to 6:00 p.m