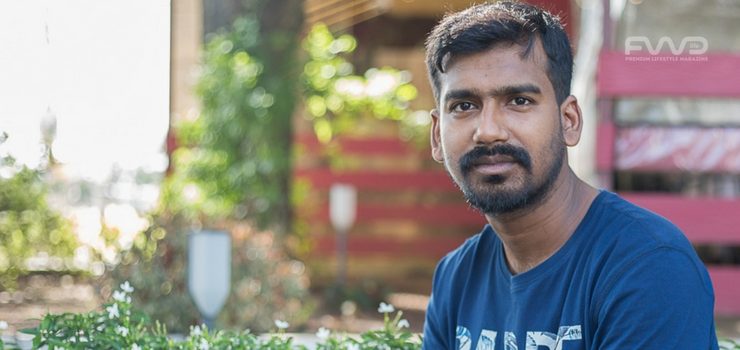 The man with a story behind every incident in his life
Text: Devika V Menon   Photos: FWD Media
I head over to Tonico Cafe in Kakkanad to interview Abhilash Choudhury, who released his single 'Guzaarish' only last week. Making casual conversation, I ask him why he chose to stay in Kakkanad, assuming he worked in some company in Infopark. His answer quite literally left me shocked. He quit his job to pursue his dreams! Way to go!
Guzaarish has gained a lot of attention on social media.How does it feel?
It feels good! It's been around a year since I wrote this song. I have been planning this EP for more than a year. Even though I'm part of a band, we all have our own musicalities, and our own messages to convey. People are giving a lot of positive feedback, which is great! For an artist, that's the greatest gift if people are able to connect to your music in a personal way.
Through Guzaarish, you're telling people to love themselves more. Any specific reason?
Everyone is special in their own way. I think it's something everyone should do. It starts from within. There is no particular reason for me to convey this message through my song, but this is something that I believe in.
How was your transition from a software engineer to musician?
When I was a kid, I always loved music. My mom is a trained singer. Thought I have never received any formal education in music, I always had the passion. I was always a bright kid in school. After my 10th, I moved places, and was in the hostel, which is where I met a few people from the North East who were way into music. I noticed they had a different style, and they all had guitars. So, for my first birthday away from home, I asked my dad to send me money to buy a guitar. I got my first ever guitar on July 17, 2008.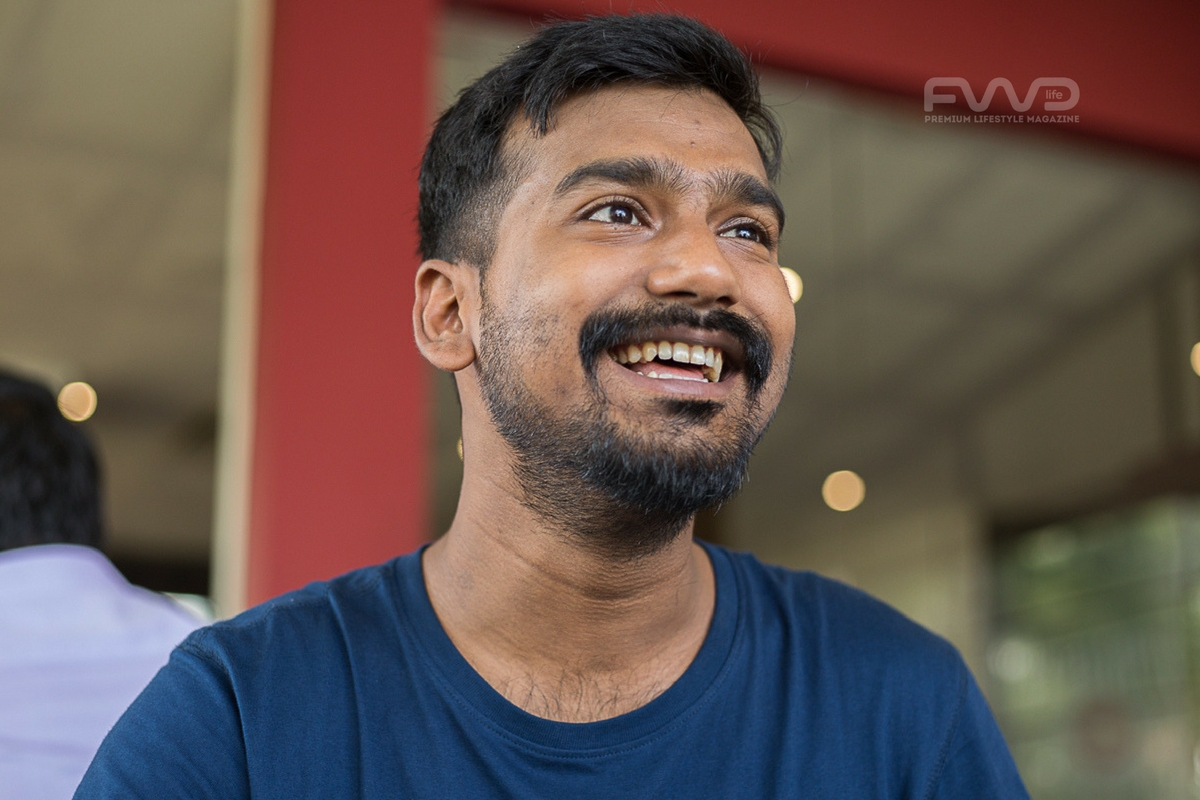 And your musical journey?
Yes, so after I got my guitar, I focused more on music and less on studies. My 12th results came and they were not really that great. So when it came to choosing an engineering college, I had to pick a private college in Tamil Nadu. I spent around 14 hours a day on my guitar, which left me with no time to focus on my studies, but I realised I had to find a balance between it all. After my degree, I got into NIT Calicut. We had a lot of cultural fests, and somehow a friend found out that I write my own songs. I agreed to participate and there started my first ever performance. That's also where I met my band member Vaishakh.
When you perform in front of a live audience, you get instant reviews. Is that better than recording at a studio?
I guess so, since the studio has only a handful of people and they're pretty much biased to like my music *chukles*. But when it's in front of a live audience, the results can be pretty gruelling. You'll know how your song is that very instant. I've played at places where there were hardly five people in the audience.
What's your most memorable performance?
I'd have to say the recent launch of Guzaarish has to be my favourite. I expected only a handful of people to turn up, but it was a happy surprise to see the entire place housefull with a lot of people who I did not know, there just to enjoy my music. Also, I loved performing live at Pondicherry and NIT Calicut!
Future plans?
For now, I have enough cash to get me through a couple more months, since I quit my job. I've only released one song in my album, there are more to come. I wish to finish them on time. Do a few more gigs and get on with my musical career!
You can watch his latest track here: