Singer/Songwriter Abhilash Choudhury releases first track from his debut EP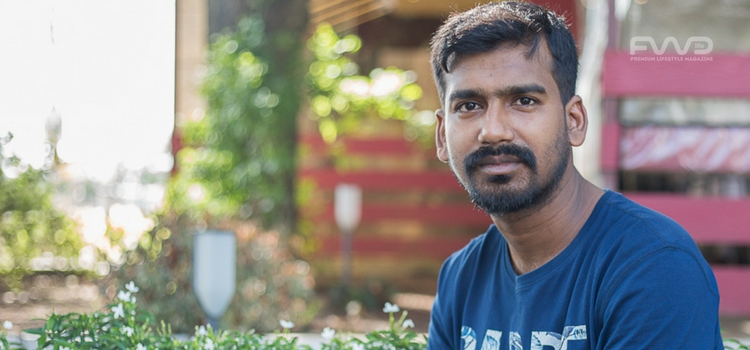 The man with a story behind every incident in his life
Text: Devika V Menon
I head over to Tonico Cafe in Kakkanad to interview Abhilash Choudhury, who released his single 'Guzaarish' only last week. Making casual conversation, I ask him why he chose to stay in Kakkanad, assuming he worked in some company in Infopark. His answer quite literally left me shocked. He quit his job to pursue his dreams! Way to go!
Guzaarish has gained a lot of attention on social media.How does it feel?
It feels good! It's been around a year since I wrote this song. I have been planning this EP for more than a year. Even though I'm part of a band, we all have our own musicalities, and our own messages to convey. People are giving a lot of positive feedback, which is great! For an artist, that's the greatest gift if people are able to connect to your music in a personal way.
Through Guzaarish, you're telling people to love themselves more. Any specific reason?
Everyone is special in their own way. I think it's something everyone should do. It starts from within. There is no particular reason for me to convey this message through my song, but this is something that I believe in.
How was your transition from a software engineer to musician?
When I was a kid, I always loved music. My mom is a trained singer. Thought I have never received any formal education in music, I always had the passion. I was always a bright kid in school. After my 10th, I moved places, and was in the hostel, which is where I met a few people from the North East who were way into music. I noticed they had a different style, and they all had guitars. So, for my first birthday away from home, I asked my dad to send me money to buy a guitar. I got my first ever guitar on July 17, 2008.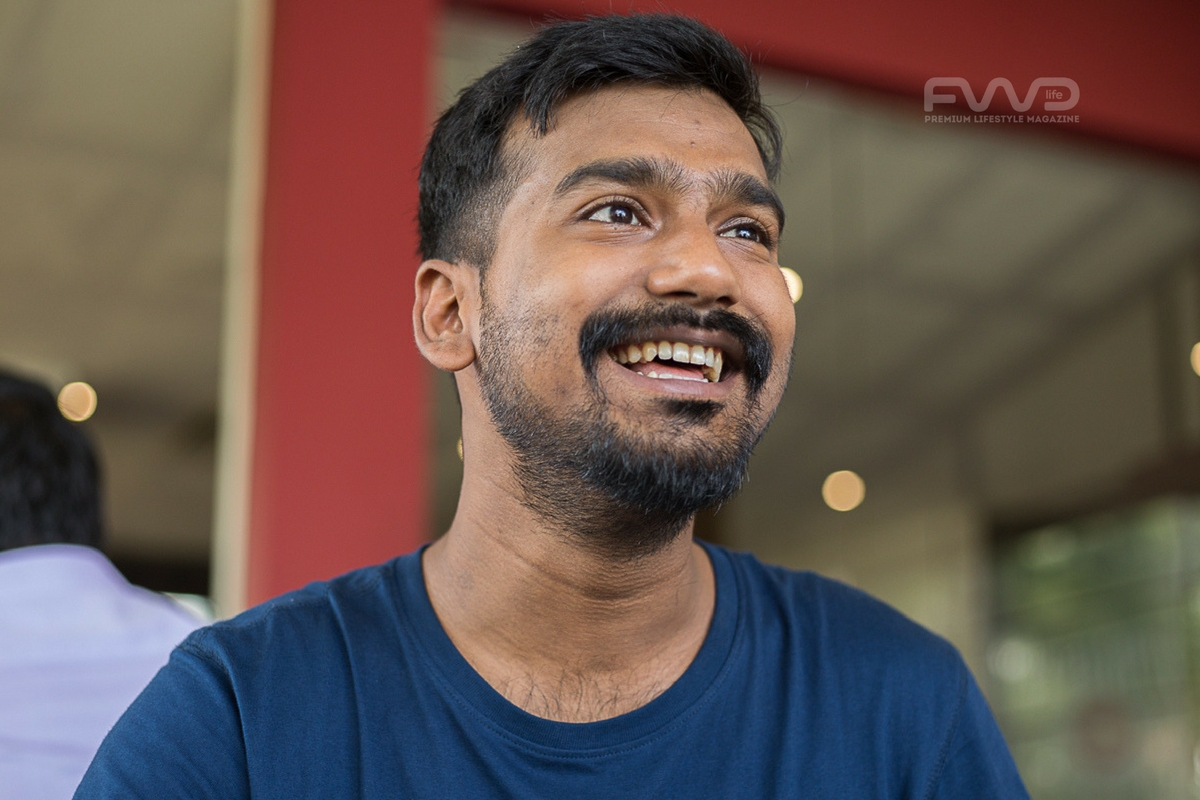 And your musical journey?
Yes, so after I got my guitar, I focused more on music and less on studies. My 12th results came and they were not really that great. So when it came to choosing an engineering college, I had to pick a private college in Tamil Nadu. I spent around 14 hours a day on my guitar, which left me with no time to focus on my studies, but I realised I had to find a balance between it all. After my degree, I got into NIT Calicut. We had a lot of cultural fests, and somehow a friend found out that I write my own songs. I agreed to participate and there started my first ever performance. That's also where I met my band member Vaishakh.
When you perform in front of a live audience, you get instant reviews. Is that better than recording at a studio?
I guess so, since the studio has only a handful of people and they're pretty much biased to like my music *chukles*. But when it's in front of a live audience, the results can be pretty gruelling. You'll know how your song is that very instant. I've played at places where there were hardly five people in the audience.
What's your most memorable performance?
I'd have to say the recent launch of Guzaarish has to be my favourite. I expected only a handful of people to turn up, but it was a happy surprise to see the entire place housefull with a lot of people who I did not know, there just to enjoy my music. Also, I loved performing live at Pondicherry and NIT Calicut!
Future plans?
For now, I have enough cash to get me through a couple more months, since I quit my job. I've only released one song in my album, there are more to come. I wish to finish them on time. Do a few more gigs and get on with my musical career!
You can watch his latest track here:
Pulitzer Prize For Andrew Sean Greer and Kendrick Lamar Among Others
The awards for the highest honour in journalism, literature, and music were announced on Monday
The highest award for success in journalism, literature, and music in the US – the Pulitzer Prize – was announced on Monday in various categories. Prizes were announced in 14 categories within journalism and seven in arts.
The biggest winners included The New York Times and The New Yorker for public service for their coverage on Harvey Weinstein and its repercussions that led to the #MeToo campaign. Reuters bagged two honours in international reporting and photography, respectively, a first for the top agency.
In literature, the Pulitzer Prize for fiction went to Andrew Sean Greer for his book Less which is a comic story about a middle-aged novelist. Martina Majok bagged the award for drama for her work Cost of Living. The book on the life of author Laura Ingalls Wilder Prairie Fires by Carolyn Fraser won for biography. Half-Light by Frank Bidart won in poetry.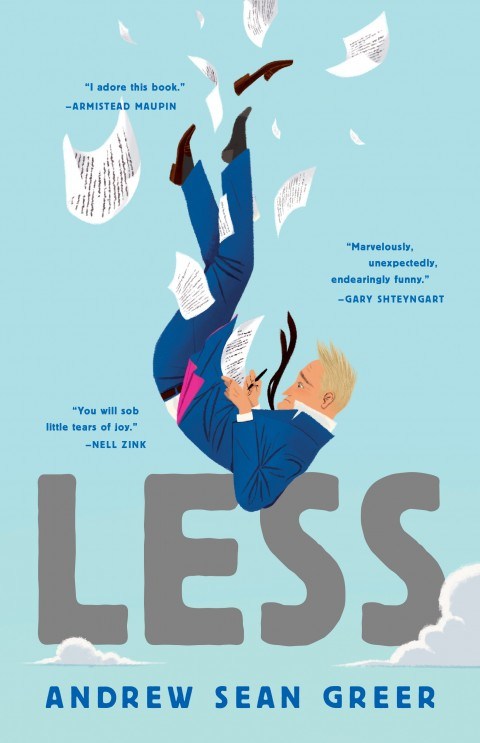 Source: Washington Post
However the biggest newsmaker was rapper Kendrick Lamar who became the first rapper to win the award in music, which has so far been awarded in classic and jazz. He won the award for his album Damn.
The following is the selected list of winners:
Fiction: Less by Andrew Sean Greer
Non-Fiction: Locking Up Our Own: Crime and Punishment in Black America, by James Forman Jr.
Poetry: Half-light by Frank Bidart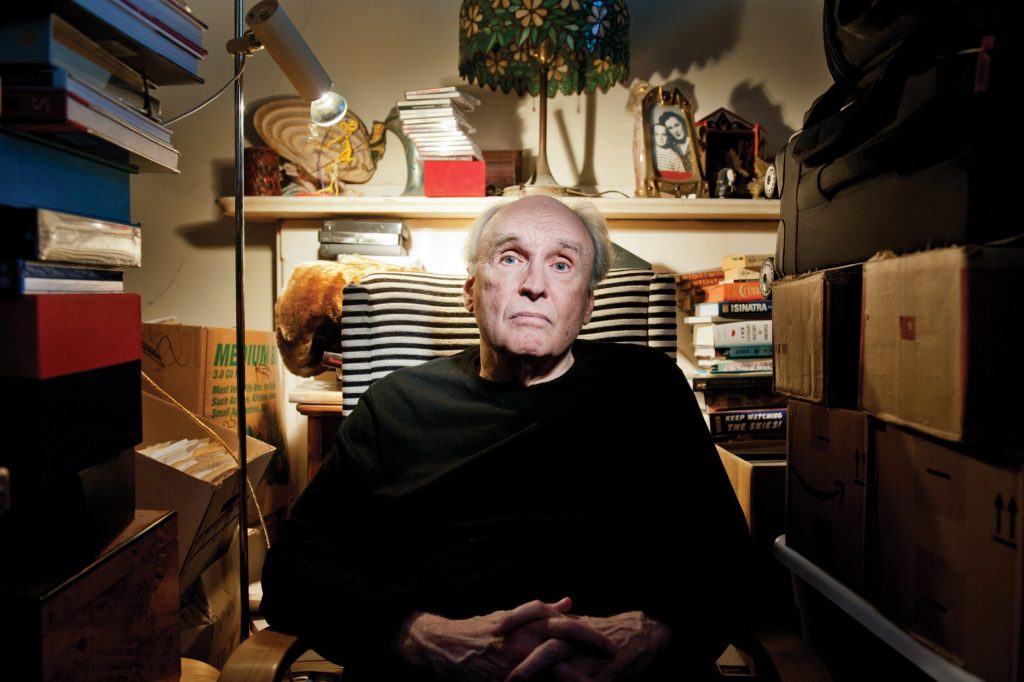 Source: pw.org
Drama: Cost of Living, by Martyna Majok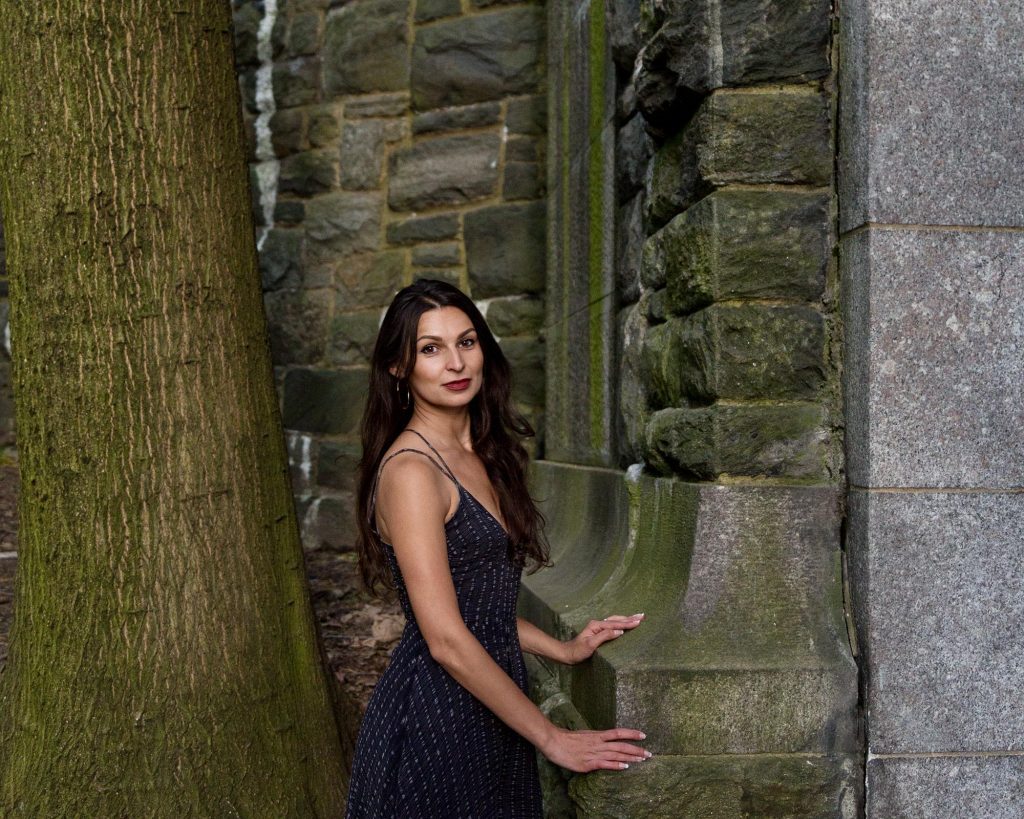 Source: stageandcandor.com
History: The Gulf: The Making of an American Sea, by Jack E. Davis
Biography: Prairie Fires: The American Dreams of Laura Ingalls Wilder, by Caroline Fraser
Music: DAMN by Kendrick Lamar
Public Service: The New York Times and The New Yorker
Investigative Reporting: The Washington Post
Feature Writing: Rachel Kaadzi Ghansah for GQ
Criticism: Jerry Saltz of New York Magazine
Feature Photography: Reuters
What is Pulitzer Prize?
Hungarian born American Joseph Pulitzer, a highly successful newspaper publisher established the awards under his name in 1917 for excellence in 21 categories. Each of the winners receives a certificate and cash award of US$15,000, with the exception of the winner of the Public Service category in Journalism, who is instead rewarded with a gold medal.
Participation in the Pulitzer Prize running is through an entry fee of US$50. Indians who have won the Pulitzer Prize are Vijay Seshadri for Poetry in 2014, Siddhartha Mukherjee for Non-fiction for his book The Emperor of All Maladies: A Biography of Cancer in 2011, Geeta Anand for investigative writings for Wall Street Journal in 2003,  Jhumpa Lahiri in Fiction for her work Interpreter of Maldies in 2000, and Gobind Behari Lal who shared the Pulitzer Prize in 1937 with other four reporters for coverage of science at the tercentenary of Harvard University.
Malayali Women Are Ready To Booze Up, But Men Are Withdrawing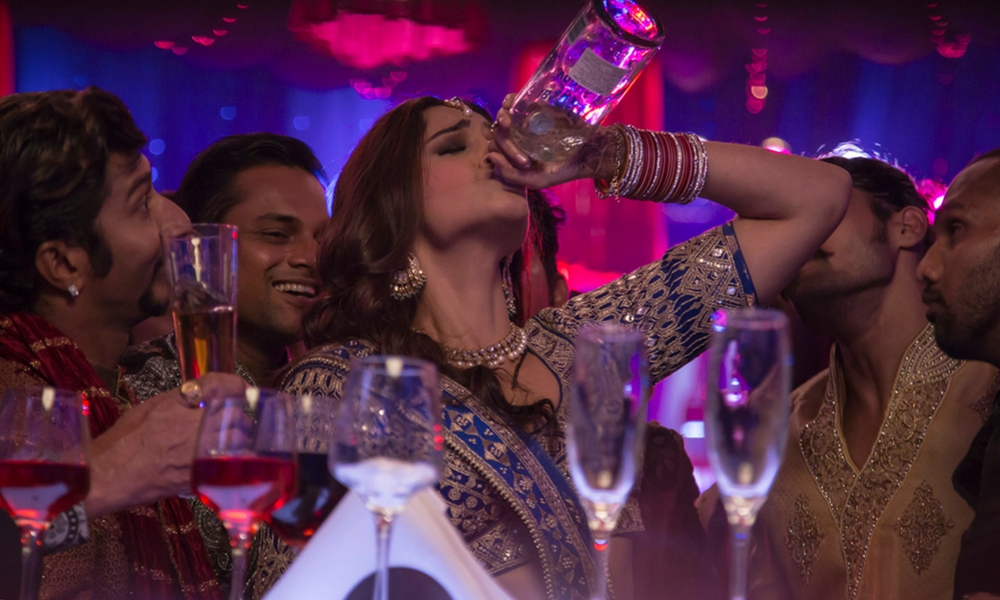 According to the National Family Health Survey, there has been a considerable reduction in men who drink alcohol but increase in the percentage of women. The survey shows alcohol consumption by women is slowly getting accepted in Kerala
Text Credit: Shibul Pavithran 
Drinking liquor in Kerala may not be an easy task, given the fact that there are high taxes levied by the government for alcohol, unavailability of enough wine and beer shops and taboo of drinking in public places (might be worse, if you are women). Still, Kerala was regarded as one of the top consumers, when it comes to Alcohol consumption in the country.
The National Family Health Survey 2015-2016 (NFHS-4) has shown a considerable reduction in the proportion of men who drink alcohol in Kerala while the number of women who consume liquor has increased. A report by Malayala Manorama said that the percentage of men who drink in Kerala have also reduced to 37% from the 45.2% in the previous NFHS survey of 2005-2006. But, women who consume alcohol in Kerala have increased from 0.7 percent to 1.6 percent. This is when the nation-wide data of women shows a decrease from 2 percent to 1 percent.
The survey shows that in Kerala, women who drink are slowly getting accepted, but still face stiff resistance.
When American ­television host Jimmy Kimmel retwe­eted the video of girls clad in Kerala saris dancing to the ­Jimmiki Kammal song with the words "Love it", it ­created an instant internet sensation (with record views on YouTube). But the lyrics also tell another story—the ­story of a certain normalisation of the idea, and images, of women drinking in ­Malayalam films.In 2017, at least 2-3 films show women in a pleasant drunken haze, not to mention the mother who downs a whole ­brandy bottle in the song. In ­Angamaly ­Diaries, Lichi does a happy-go-lucky tipsy walk, while, in Sarvopari Palakkaran, a very pleased ­matriarch is poured a drink at the onset of ­marriage celebrations. Many old movies also have good representation of women having alcohol on screen, one scene from Olympiyan Anthony Adam, where Valsala Menon kills it with Jagathy Sreekumar over a few drinks, was quite popular among Malayalam movie lovers.
According to the report, this change is in sync with the national trend as the proportion of men who consume alcohol in the country also declined slightly from 32 percent to 29 percent. The National Sample Survey Office (NSSO) data also back the declining trend.
Kerala's notorious liquor queues, which usually extend all the way from the beverage-store counters out on to the roads, are not a place for the sober or the weak of hearted. These queues would make for an interesting sociological study: tenanted as an all-male preserve, unashamedly misogynistic. Women rarely venture there for fear of falling victim to the "righteous" wrath of male dipsomaniacs.
The idea that only "loose" women drink was a prejudice reinforced by popular cinema and Orthodox communities. Media and cinema both should bring back or heal that image of women, where they were shown as some old-fashioned lame women, acting all lusty, with her curls let loose and appearing to be submissive for their male counterparts, after a having one or two drinks. But rather show the real side of women in today's time, who is a fierce feminist; one who is decently educated and independent, unapologetic, highly sarcastic and prudent enough to handle herself, even after she chugs a few drinks down.
This Hippie Packed Her Bags For India, Now Made $35mn Selling 'Chai'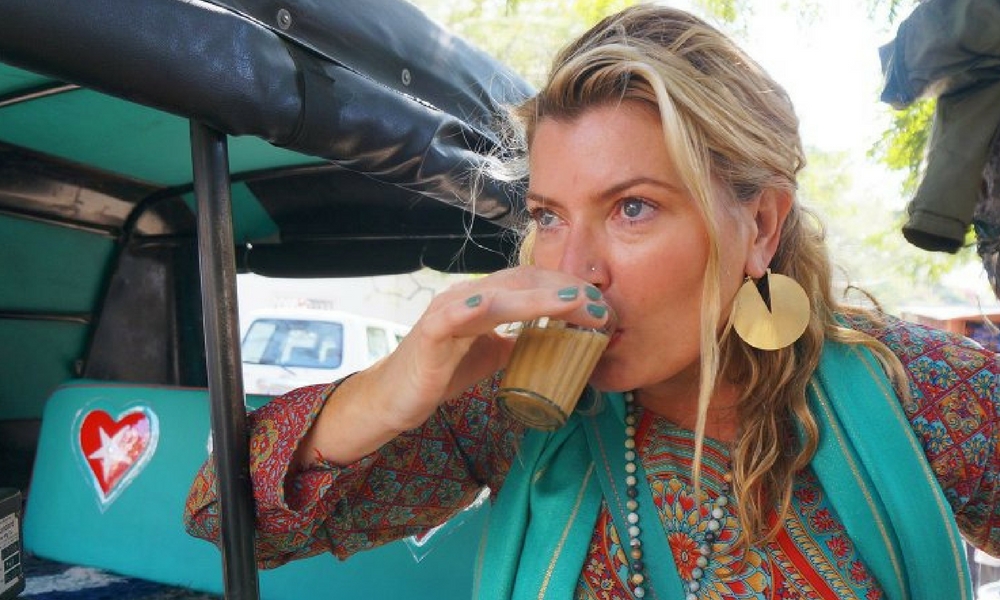 Brook Eddy founded Bhakti Chai after falling in love with India's most favoured drink. Apparently, she crafted adrak (Ginger) and masala chai all by herself. She can taste the subtle differences in its aroma all throughout India, and has been able to make a brilliant market for it in the United States
Text Credit: Shibul Pavithran 
An American woman named Brook Eddy, an ardent tea lover, started a company called Bhakti Chai in 2007 after she failed to get India-like tea back to her hometown in Colorado. In 2018, her company's projected revenue is 35 million dollars, her cold-drink product can be found on Whole Foods, Costco, and Target shelves across the U.S.
Ms. Eddy's love for tea grew during her visit to India in 2002. But when she came back to the US in 2006, she craved for the same brew she had in India but the local cafe's in Colorado had nothing close to what Ms Eddy tasted in India. In 2006, she decided to build a company based on ideals of Bhakti (devotion), for which she primarily visited India. She started selling mason jars with her one-of-a-kind infusion from the back of her car and in no time she had the huge fan following.
Source: Twitter (@brookbhakti)
Just a year later, Bhakti Chai launched its first website and the company grew from a home-spun operation into a viable business. The path to becoming a tea mogul was challenging and unexpected. The divorced mother of twins had no background in manufacturing, and her experience in food was limited to small-scale catering.
In an interview with Conscious company media from US: she said,  "If I bring in a sample, I know I'm going to start a company. Because it's really good. Would I want to start a company? I could call it Bhakti Chai, and it could be based on all this stuff I learned in India. And I could kick ass, because all these other chai companies suck." I've always had this kind of competitive spirit in me.
India continues to be Eddy's muse and she returns frequently for fresh ideas. According to an American weekly magazine: She said, "I'm a white girl born of hippie parents in Glenwood Springs, Colorado, and then raised in Michigan, right? I shouldn't really have this pulse for India, but I do. I love the chaos and vibrancy. Every time I come I'm introduced to something new. It's just real."
Her brand; Bhakti Chai, makes an effort to source fair-trade and non-GMO ingredients, has a zero-waste manufacturing facility, and has a philanthropic arm, GITA Giving, that supports small social projects around the globe primarily benefiting women and girls.