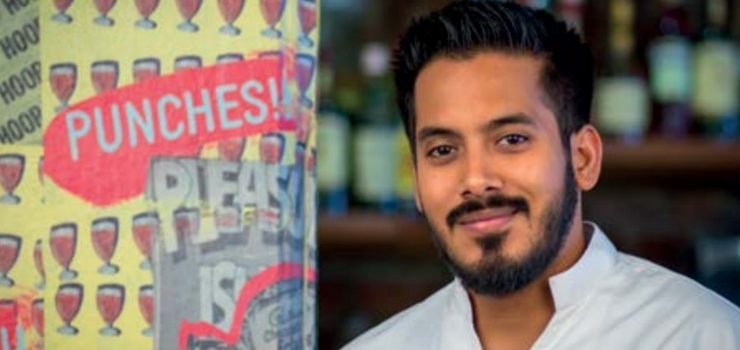 The story of how and why Thomas Zacharias became Chef Partner at The Bombay Canteen
Words by Rheanna Mathews    Photographs from The Bombay Canteen
To hear him talk about his life, kismet seems to have had an active role in guiding his choices. Or perhaps he was just dealt a particularly good hand, since he didn't have to go on that agonising search for a vocation that most of us are cursed with. Thomas Zacharias always knew he wanted to do what his ammamma did; he wanted to see people's faces light up when they ate his food. And so he became a chef.
Retrospective advice
Having been cooking in a professional kitchen only for ten years, Thomas has been executive chef at a renowned restaurant in Mumbai, The Bombay Canteen, for three of them. But the speed with which he rose to that height is something he doesn't like to dwell on. "I should have worked in other kitchens, under other seasoned chefs," he insists. "If I could go back, I'd choose to gain a lot more experience before helming my own kitchen." An alumnus of the Culinary Institute of America, New York, you get the idea that Thomas, known fondly as Thoma, despite what he says, must have shown potential early on, routinely inspiring others to place their faith in him. Soon after his return to India, chef Manu Chandra, also an alumnus of the CIA, suggested that he become sous chef at The Olive, Mumbai, and a scant three years later, the offer to be head chef at The Bombay Canteen came his way.
The journey to the top though, did in no way come easy. As a chef, one needs to constantly reinvent oneself; having learned the basics of cooking at Manipal, the finer aspects of it at the CIA, which were then honed at Le Bernardin, the French Seafood restaurant where he worked for a year, Thomas went on a four-month jaunt through Europe, enticed from one point to the next by the promise of exceptional food experiences.
An Italian epiphany
One such experience in Modena, Italy gave him the epiphany that then dictated the course of his career. The chef patron at world famous restaurant, Osteria Francescana, Massimo Bottura, remarked that though he cooked modern Italian food, his inspiration came from his grandmother's cooking. "That struck a chord in me," says Thomas. "This was in 2013 and I'd been cooking professionally for a while, and I realised then that I'd forgotten where I'd come from. I had been making food as it had been taught to me at school. I suddenly wanted to look into creating Kerala inspired food and putting my own spin on it. When Bombay Canteen came my way, and told me of their concept to create modern dishes with locally available produce, my mind was blown. Yet, I only saw it as a segue into what I eventually wanted to do, until Bombay Canteen became way bigger and more than any of us ever expected. For me, then, it became about Indian cuisine as a whole."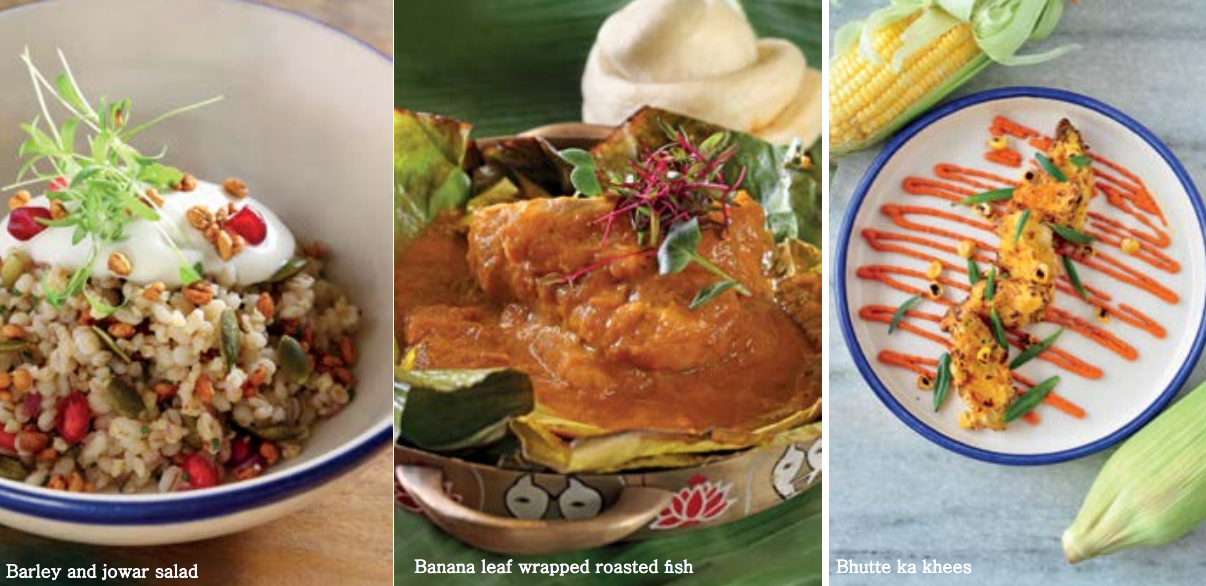 Thomas' quest to explore Indian food at the Bombay Canteen thus saw him travel like he did before, but this time, he was exploring the native cuisines of his own land. He began to define his style of cooking as "an essential reimagining of Indian food, making it more fun, more approachable. At the root of it, food needs to taste good, has to be something people would crave and come back for. Everything else is really secondary". Though his vision of food had expanded to include the tastes of the entire country, he had by no means forgotten his own enterprising Malayali roots. The Bombay Canteen routinely serves
up Kerala-inspired dishes like their famous Meen Pollichathu that sustainably uses local fish instead of the karimeen we are familiar with, the KFC or Kerala Fried Chicken, and the olan inspired soup they currently have on the menu. Favourite ingredients, however, are a rarity, as he appreciates whatever is in season. Driving to the market to check out the winter vegetables that would have just come in, while having our conversation, he enthusiastically called out the names of the produce he expected to buy – fresh toor, hara channa, mango ginger, green garlic, moras bhaji, ponkh – the few names I caught.
Tasting throughout the day
When it comes to eating food himself, however, Thomas is prey to what most professional chefs suffer from – the inability to have proper meals on time. Even though in his blog, Memoirs of a Chef, he has exalted the need to have proper sit-down meals, he admitted that it hardly ever happens. How then does he survive the strenuous work day of a chef? He explains, "One thing I'm really particular about is tasting. There's a Mallu inspired chutney which we serve with our most popular dish, Eggs Kejriwal. From when we began serving it, till now, for around two and a half years, I still taste that chutney every day. That's just an example", he laughs and goes on, "I keep tasting everything throughout the day, and that sort of fills me up." But one meal he makes sure he has is the duck curry his grandma used to make, with puttu, every time he returns to his hometown of Cochin – "my perfect comfort food", he says.
Thomas strikes you as quiet and mild, yet fun loving chef, a far cry from the mercurial chefs one has heard about. When the difference was pointed out, he said, "I'm actually a strong proponent of the opposite. I'm well aware of the stereotype and also aware that's how a lot of kitchens here in India and abroad are run. It need not be that way." He then outlined the unusual policy he follows, "In my kitchen, there's a super positive environment where people learn and grow and have fun. This might be more challenging than the other route, but the results can't be denied – happy cooks make better food."
He went on to clarify that even when it came to hiring, he places more weight on attitude – even hiring career changers and newcomers – rather than experience. "You can teach someone how to cook anything, but you can't really change their attitude. So, I find people who are positive, driven, passionate, and want to learn."
"Being a professional cook is a thankless job if you don't have a passion for it. But if you do, and you thrive on the energy and the pressure, and the excitement that comes out of seeing people enjoy your food, then it's incredible." And where does this passion come from? From experience collected throughout his life, the most resilient – and perhaps most poignant – of which is perhaps that of 'Pazham peechi day'. "My cousins and I used to spend our evenings after school at ammamma's house and she'd make us something she called pazham peechi, essentially mashed bananas mixed with flour and sugar, and deep fried. We were so excited when it was pazham peechi day…I know it sounds corny, but I'm a chef because I get to be the person who brings joy to people's lives. Like she did."
Well, Thoma, Ammini would be proud.