Five Must-Reads from Indian Authors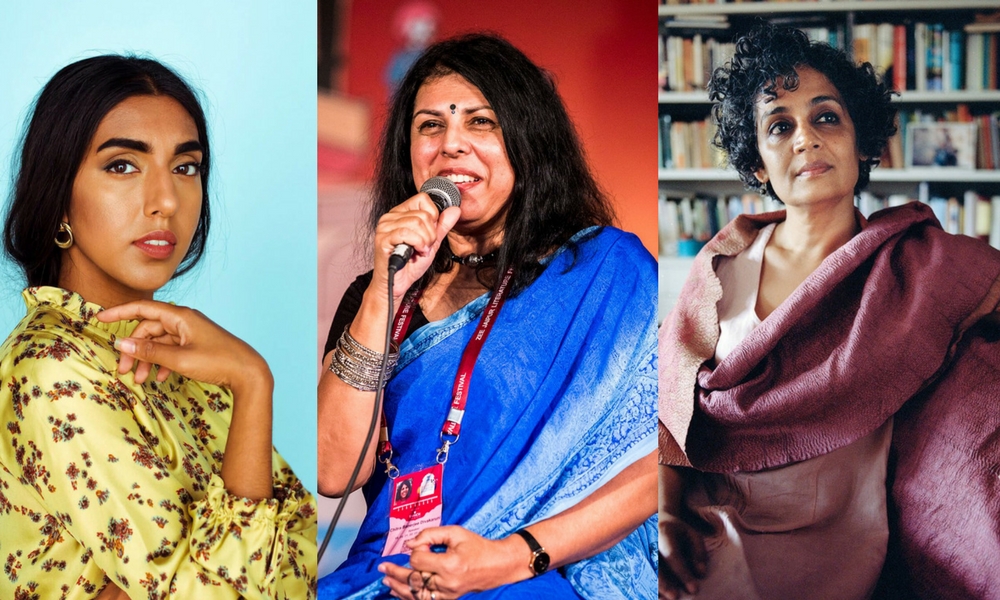 Flip through the pages of our top picks from our favorite Indian authors.
Text Credit: Roshan D
Books are considered to be a person's best friend. It does everything that you'd expect your best friend to do. It tells you stories about the people that you might have once heard about or stories about a complete stranger. While it lets you experience different emotions and lets you walk alongside with the characters of the story, it sometimes lets you want to be the character. So, taking this into account, let's explore five books written by Indian authors that are a must read.
A God of Small Things by Arundhati Roy
Set in the backdrops of a small village in Kerala, it is a story about the childhood experience of fraternal twins. With a few unfortunate turn of events, their lives completely changed and took a detour.
This was Roy's debut novel and was published in the year 1996, making it one of the all-time favorites of the readers. In 1997, The God of Small Things won the Man Booker Prize for Fiction and was listed as one of the New York Times Notable Books of the Year.
The Palace of Illusions: A Novel by Chitra Banerjee Divakaruni
Have you wondered what if Mahabharata, the Sanskrit epic of ancient India was retold from a woman's perspective? Well, The Palace of Illusions: A Novel is an execution of Hindu epic Mahabharata from Draupadi's viewpoint, namely, that of a woman living in a patriarchal world.
A book that captured the true emotions of Draupadi, it was critically acclaimed by many with positive reviews. The novel written by the award-winning Indian-American author and poet, this is considered to be one of the finest works by the author.
Looking for a twist in the plot and a different perspective, you know where to lay your hands.
Nacropolis by Jeet Thayil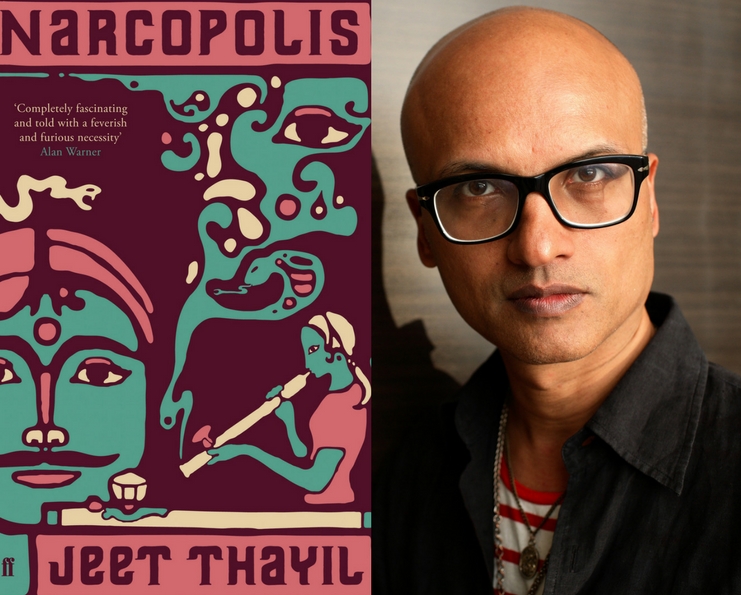 Set in the 1970s Old Bombay, Narcopolis tells the story about the city of intoxication, intoxicated in the influence of opium. The novel draws on his own experiences as a drug addict, but the story expands with characters that are closely associated with the drug scene of the city.
As a novel that took the author five years to write, this book was nominated for Man Booker Prize in 2012. As a book that talks about the darkest side of the drug scene in a city, some might find depressing and some exciting. But it's worth a read.
Milk and Honey by Rupi Kaur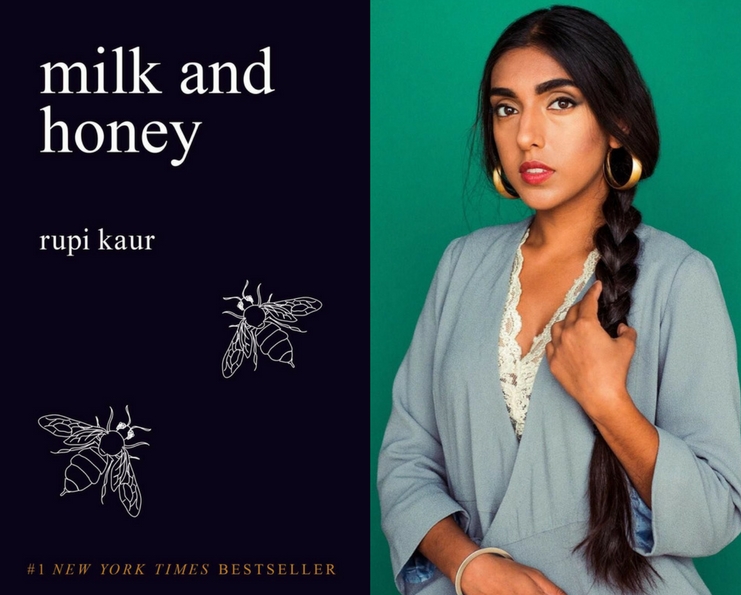 Written by Rupi Kaur, an Indo-Canadian poet and illustrator, this book is a collection of poetry, prose and hand-drawn illustrations dealing with themes of violence, abuse, love, loss, and feminism.
Critically appreciated by all around the world, the book topped the New York Times bestsellers list and remained on it for 52 consecutive weeks. While emotions are a thing for all the readers, Milk and Honey will make you experience all kinds of emotions, empowering you to do things that you haven't do before.
Midnight's Children by Salman Rushdie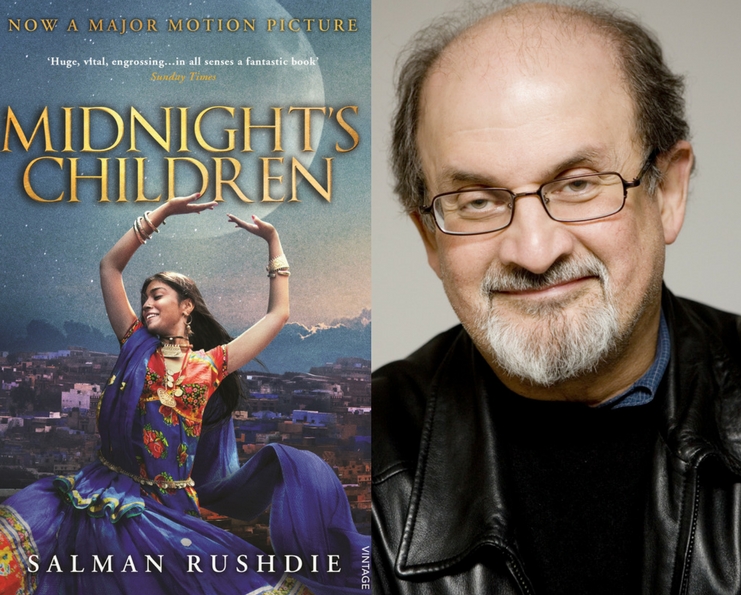 A recipient of Man Booker Prize 1981, the story is set in the context of actual historical events. The story told by Saleem Sinai, the chief protagonist was born in the midnight of the independence of India and the partition of British India.
Written by Sir Ahmed Salman Rushdie, a British Indian novelist, and essayist, this novel is considered as an example of postcolonial, postmodern and magical realist literature. In addition to the positive acclimations received, the book was also awarded Booker of Bookers prize and was listed as the best-loved novels on the BBC's The Big Read poll of the UK.
Fantastic Beasts Are Out to Get You a Second Time!
The much awaited sequel to the Harry Potter spin-off, Fantastic Beasts and Where to Find Them, is slated to hit cinemas in November this year
Text credit: Rheanna Mathews
According to the recently released trailer, Newt Scamander, the unassuming Hufflepuff hero, who quietly stole hearts in Fantastic Beasts and Where to Find Them, will return in November this year along with his mismatched set of friends in the sequel, Fantastic Beasts: The Crimes of Gellert Grindelwald. Eddie Redmayne, Katherine Waterston, Dan Fogler and Alison Sudol shall reprise their roles as they set off to Paris this time, to thwart the greatest wizarding terror before Voldemort, Gellert Grindelwald.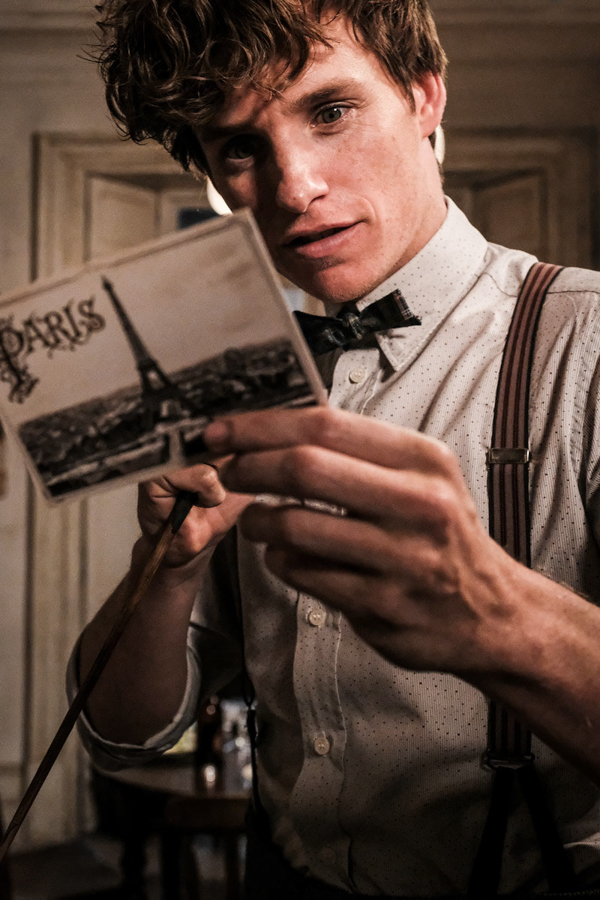 The darkly breathtaking trailer reveals that Rowling and director David Yates, however, had a surprise up their sleeves – the return of Dumbledore. And quite deliciously, the mantle of Albus Dumbledore shall be worn by a rather debonair Jude Law. A wonderful choice in our opinion, as this image will attest.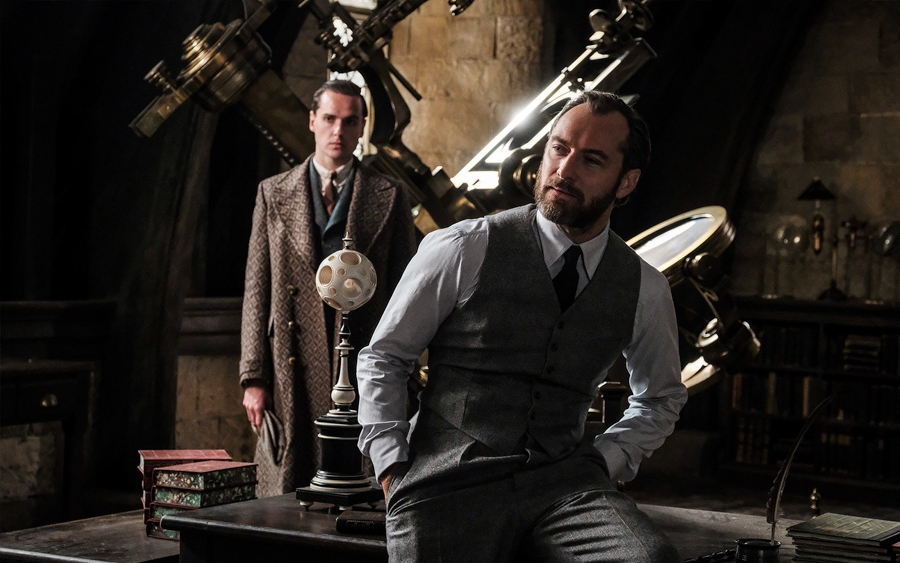 Zoe Kravitz makes her appearance as Leta Lestrange, the woman we heard broke Newt's heart by choosing his brother Theseus. Now, though the other Lestrange woman we know was a crazed "b***h" according to Molly Weasley, perhaps it might be too soon to put Leta in the same category?

Johnny Depp, despite controversy, remains Grindelwald, the villain and supposed love of Dumbledore's youth. Supposed love, because though Rowling had mentioned the relationship to fans some time in 2007, Yates stated that the movie will not be focusing on the romantic relationship Dumbledore and Grindelwald might have shared, causing fans to accuse Rowling of "shirking her responsibility". Time will tell, we suppose.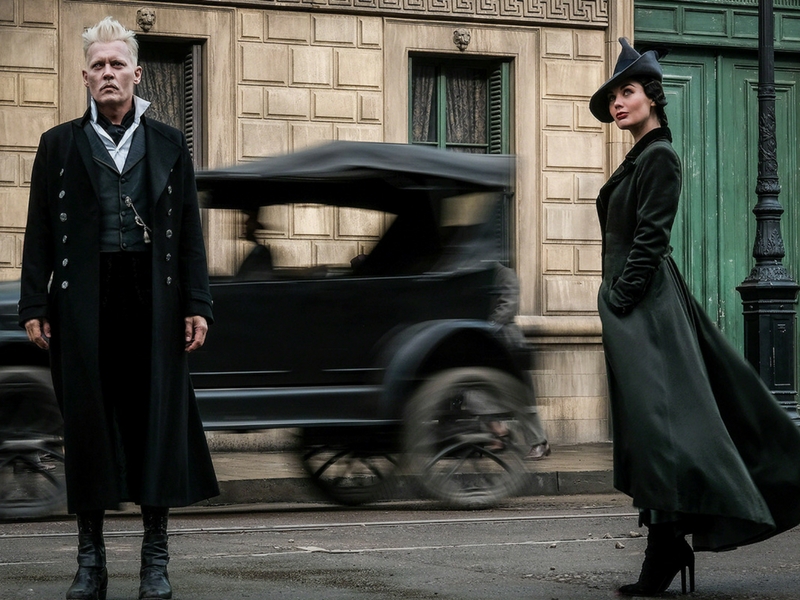 The trailer also offers glimpses of our beloved Hogwarts, making fans' hearts overflow with emotion at the sight of what many consider their fantastical home. To get your full of the latest the magical wizarding world of Harry Potter and now Newt Scamander have to offer, take a look at the trailer below.
FWD's Top 10 Picks from Krithi International Book Fair
FWD's top picks at the international book fair to invoke the reader in you
Text Credits: Roshan D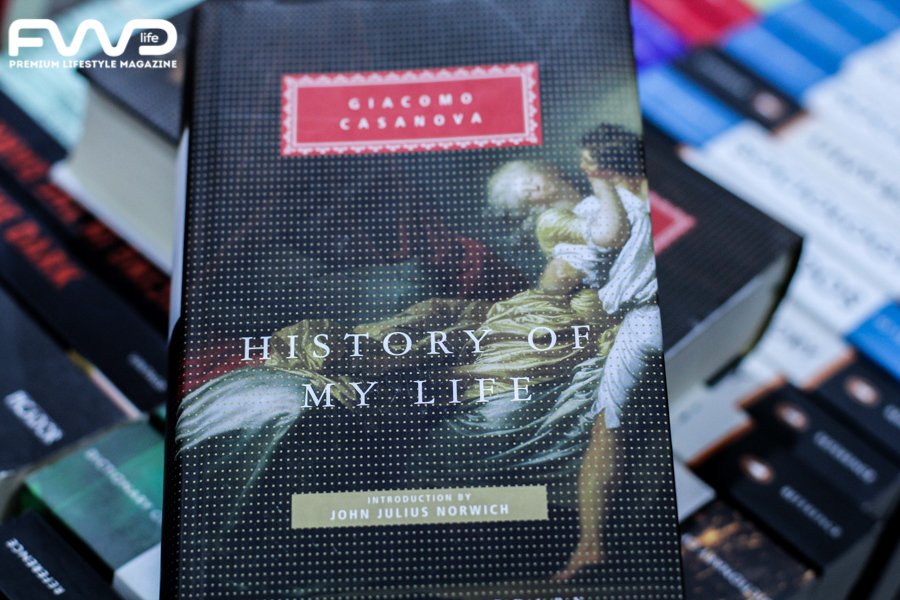 History of my life
Author: Giacomo Casanova, Chevalier De Seingalt
Publisher: Everyman's Library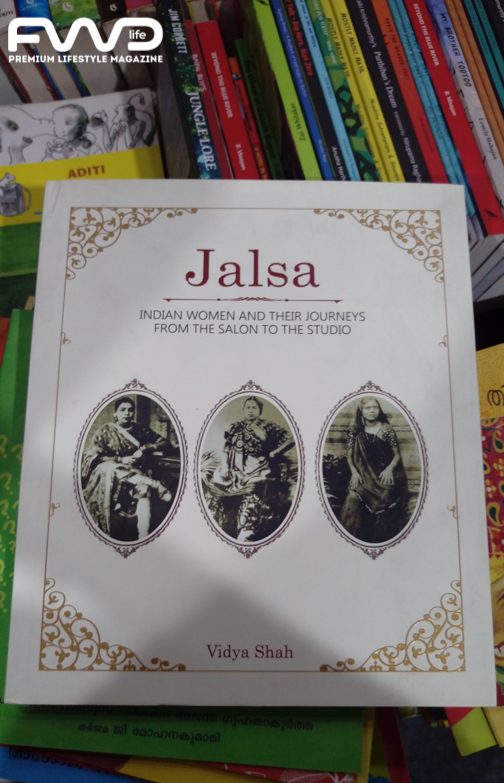 Jalsa: Indian Women and Their Journeys from the Salon to the Studio
Author: Vidya Shah
Publisher: Tulika Books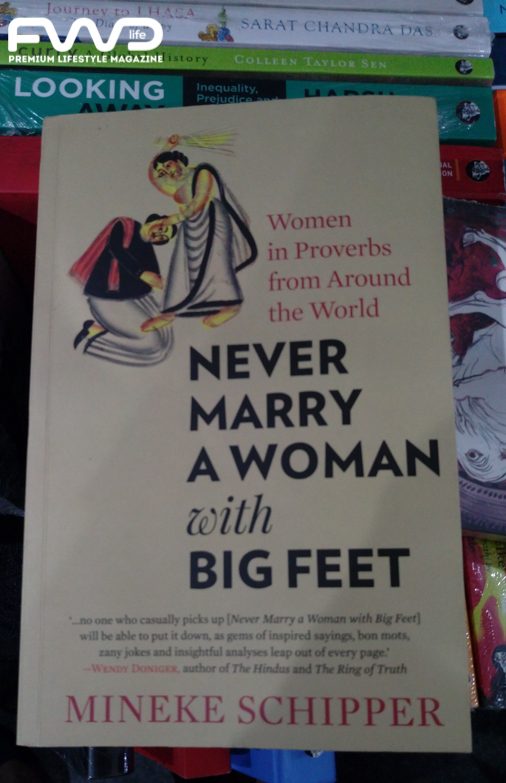 Never Marry a Woman With Big Feet
Author: Mineke Schipper
Publisher: Speaking Tiger Publishing Private Limited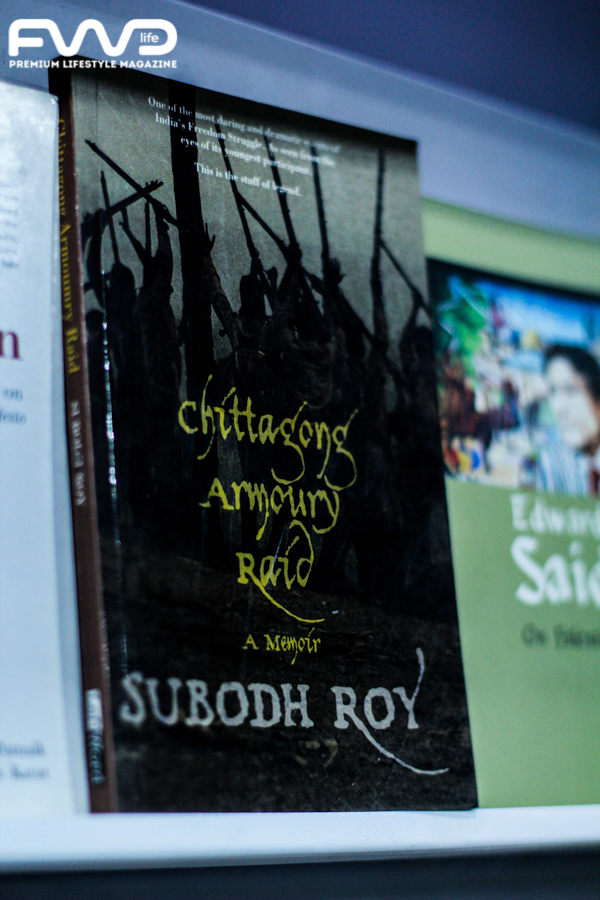 Chittagong Armoury Raid – A Memoir
Author: Subodh Roy
Publisher: LeftWord Books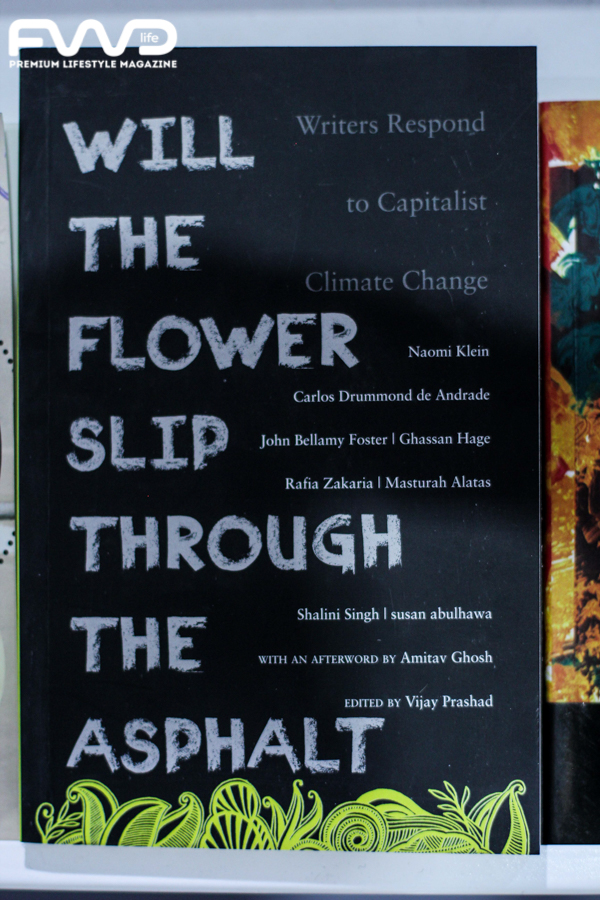 Will The Flower Slip Through The Asphalt
Author: Naomi Klein, Amitav Ghosh, Carlos Drummond de Andrade, John Bellamy Foster, Ghassan Hage, Rafia Zakaria, Masturah Alatas, Shalini Singh, Susam Abulhawa, Vijay Prasad
Publisher: LeftWord Books
Do We Not Bleed?: Reflections of a 21-st Century Pakistani
Author: Mehr Tarar
Publisher: Aleph Book Company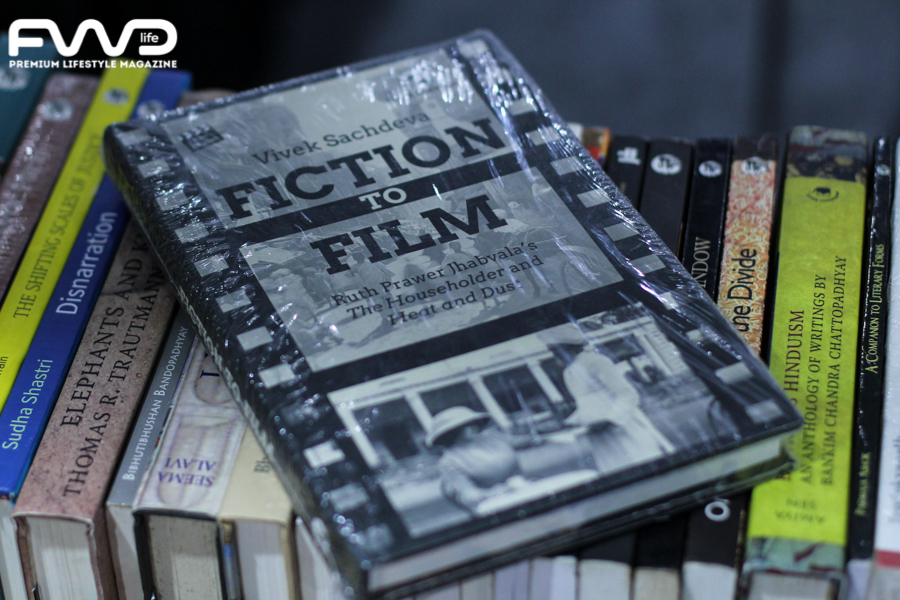 Fiction to Film – Ruth Prawer Jhabvala's The Householder and Heat and Dust
Author: Vivek Sachdeva
Publisher: Orient BlackSwan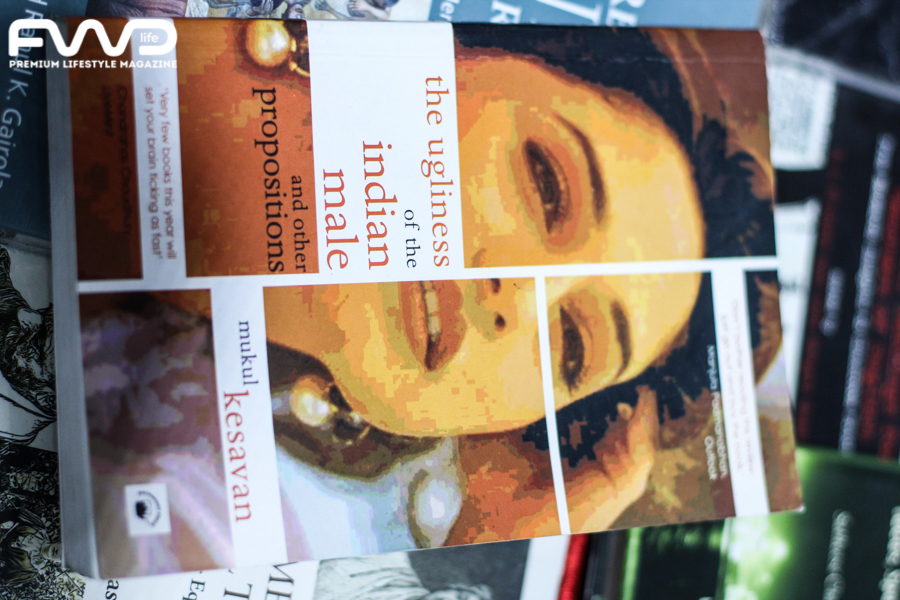 The Ugliness of the  Indian Male and Other Propositions
Author: Mukul Kesavan
Publisher: Permanent Black
Kalpramanam
Author: Rajeev Shivashankar
Publisher: SPCS (Sahithya Pravarthaka Cooperative Society)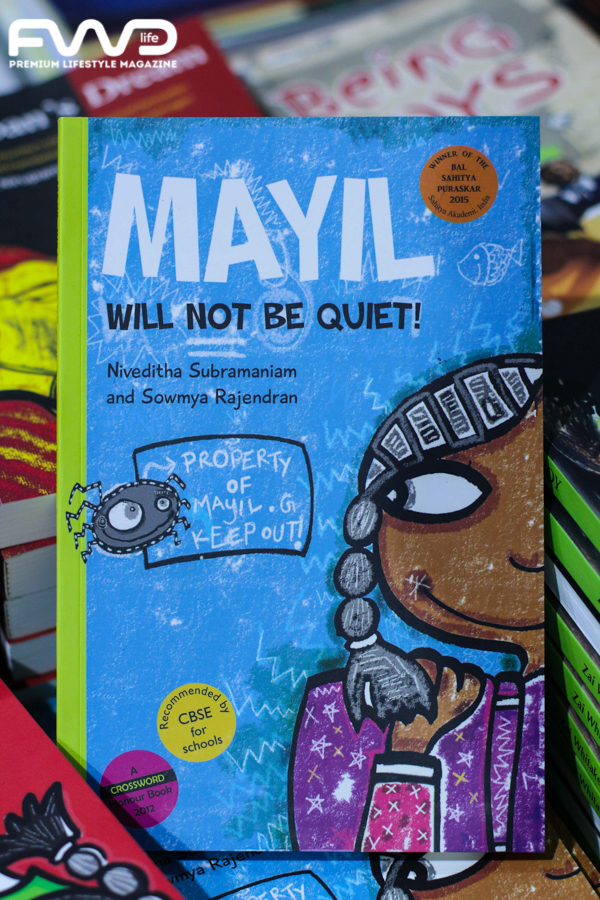 Mayil Will Not Be Quiet
Author: Niveditha Subramaniam, Sowmya Rajendran
Publisher: Tulika Publishers
Click here to read more about Krithi International Book Fair
Arundhati Roy and Meena Kandaswamy running for the 2018 Women's prize for fiction
The Women's Prize for Fiction announced its 2018 longlist of 16 novels on International Women's Day in London. Two Indian authors are amongst the 16, from around the world to be shortlisted
Text Credit: Shibul Pavithran 
The Women's Prize for Fiction, previously known as the Baileys Prize, announced its longlist for 2018 on March 8. (International Women's day)
Arundhati Roy's The Ministry of Utmost Happiness and Meena Kandasamy's When I Hit You: Or, A Portrait of the Writer as a Young Wife are among the 16 novels longlisted this year.This year's longlist covers both new and well-established writers, like Booker Prize-winning Arundhati, and a range of genres. There are six debut novels on the list and four nationalities are represented including India, the UK, US, and Australia.
Arundhati, 56, who won the Booker Prize for her debut novel The God of Small Things in 1997, had been longlisted for the 2017 Booker for The Ministry of Utmost Happiness, but missed out being shortlisted. The sprawling story that it is, has two main strands. One follows Anjum, a hijra, or transwoman, struggling to make a life for herself in Delhi. The other follows Tilo, a thorny and irresistible architect turned activist (who seems to be modeled on Arundhati herself), and the three men who fall in love with her…..
Image Source: Meena Kandaswamy
When I Hit You: Or, A Portrait of the Writer as a Young Wife; by Meena Kandaswamy is a dazzling and provocative novel of an abusive marriage. It's a slightly difficult book to read despite the stark beauty of her language and despite the fact that this is a fictionalized telling of her own marriage. But it's definitely a powerful book with substance and brutal honesty.
The Women's prize was set up in 1996, following a year when not a single female author was shortlisted for the Booker prize. Sarah Sands, 2018 chair of judges and Editor of BBC Radio 4's Today Programme,  said the longlist this year demonstrated that the prize was not "a special-pleading award" for writers who wouldn't make it in other circumstances.
Any woman writing in English – whatever her nationality, country of residence, age or subject matter – is eligible. Sarah leads this year's team of judges that include British Indian journalist and broadcaster Anita Anand, comedian Katie Brand, Women's Equality Party co-founder Catherine Mayer and actor Imogen Stubbs.
"What is striking about the list, apart from the wealth of talent, is that women writers refuse to be pigeon-holed. We have searing social realism, adventure, comedy, poetic truths, ingenious plots and unforgettable characters," said Sarah Sands.
On #InternationalWomensDay we're thrilled to reveal the 2018 #WomensPrize longlist!

Congratulations to all of our longlisted authors: https://t.co/tnDDGyFl66 pic.twitter.com/uUo0bnunvF

— Women's Prize (@WomensPrize) March 8, 2018
The prize will be awarded on June 6 at an awards ceremony in central London.
The Longlist:
H(A)PPY, Nicola Barker
The Idiot, Elif Batuman
Three Things About Elsie, Joanna Cannon
Miss Burma, Charmaine Craig
Manhattan Beach, Jennifer Egan
The Mermaid And Mrs Hancock, Imogen Hermes Gowar
Sight, Jessie Greengrass
Eleanor Oliphant Is Completely Fine, Gail Honeyman
When I Hit You: Or, A Portrait Of The Writer As A Young Wife, Meena Kandasamy
Elmet, Fiona Mozley
The Ministry Of Utmost Happiness, Arundhati Roy
See What I Have Done, Sarah Schmidt
A Boy In Winter, Rachel Seiffert
Home Fire, Kamila Shamsie
The Trick To Time, Kit de Waal
Sing, Unburied, Sing, Jesmyn Ward
Click Here, to read more about Arundhati Roy: http://www.fwdlife.in/pen-is-mightier-than-the-sword
http://www.fwdlife.in/tell-shattered-story-ministry-utmost-happiness