Fitting in with Shaun and Amalda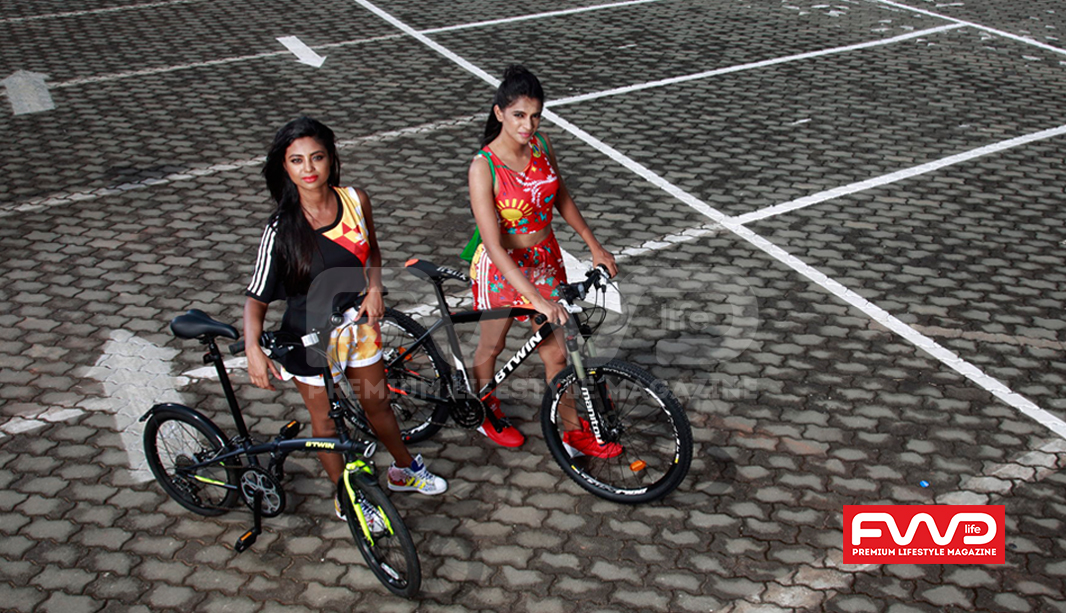 Model-turned-actors Shaun Romy and Amalda Liz tells us how a paradigm shift in their careers only proved to be a greater opportunity to showcase their charm and talents.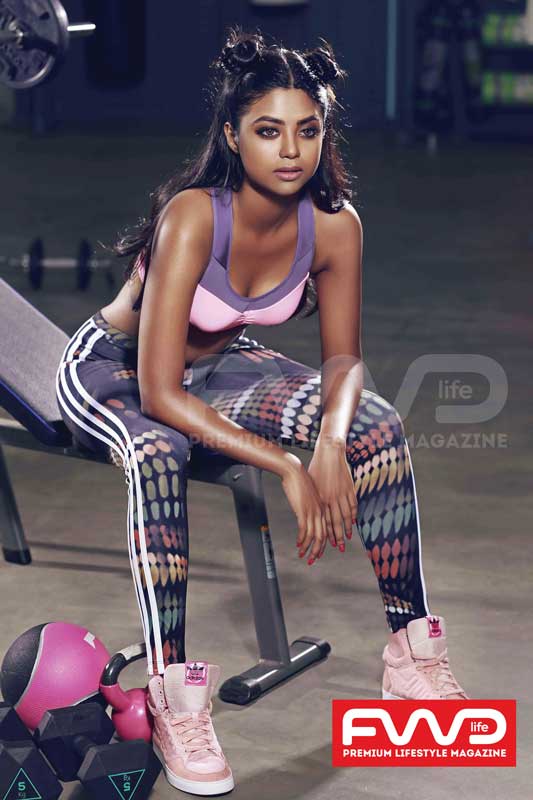 On Shaun:Top Bra Comfort Pink and Grey By Decathlon,Multicolour AJ4765 Women's Sport Urban Street Leggings, Bankshot Mid Shoes By Adidas Originals
Props: Abs Bench 500, Medicine Ball 1 Kg, Hex Dumbbell 5 Kg, 4 Kg Kettlebell From Decathlon
Posing in pink, vibrant jackets, and frisky sneakers, Shaun Romy and Amalda Liz appeared unperturbed by the blistering heat, outside the massive Decathlon sports store in Kalamassery. Unheeding of the heads they were turning, the duo indulged in a surreal conversation with the camera that meticulously soaked up their mien. Shaun seemed like a natural at the location, effortlessly riding on a fourwheeled scooter. None the lesser of a striker, Amalda soon joined; both geared and ready to be shot.
The Hang of It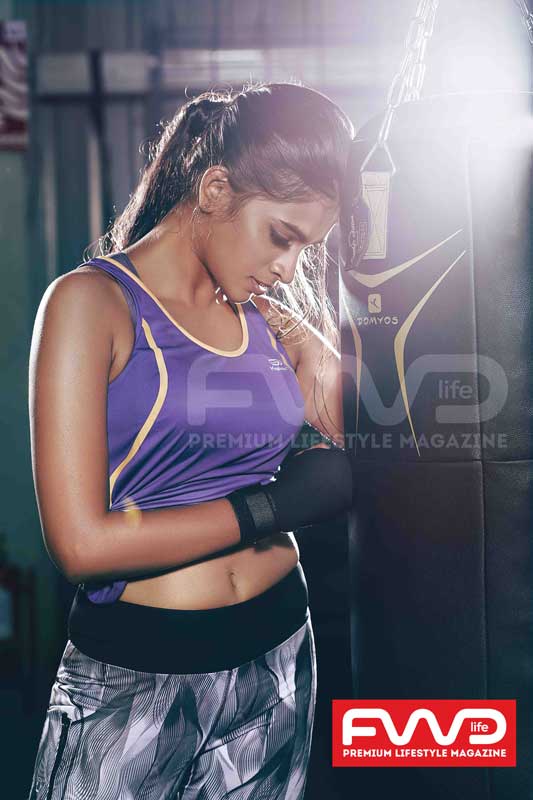 Amalda is wearing a Kiprace Blue Purple Tank, Elio ¾ Tight Black Print Cropped Leggings : Both By Decathlon
Props: Fkt180 Boxing Gloves, TB1200 Punch Black Bag From Decathlon.
When Adidas' "all in" commercial featuring Katy Perry and Caroline Wozniacki hit the screens, it was a wake-up call for many. Patriarchal societies around the world have always hesitated to show or see the strength and vigour in their women. Though trivial, this social incongruity is a paradox that we, as a tolerant civilisation need to address. This thought is the inspiration behind FWD's cover shoot for our health issue, and we welcomed onboard two young, talented women to iconise sport and fitness. After many years of rapport with cameras, Shaun Romy and Amalda Liz recently proved their talents on the big screen as Anitha and Rosamma in the hit movie "Kammattipaadam". FWD speaks to them about life, health, and stardom.
What has fascinated you the most about being in front of the camera?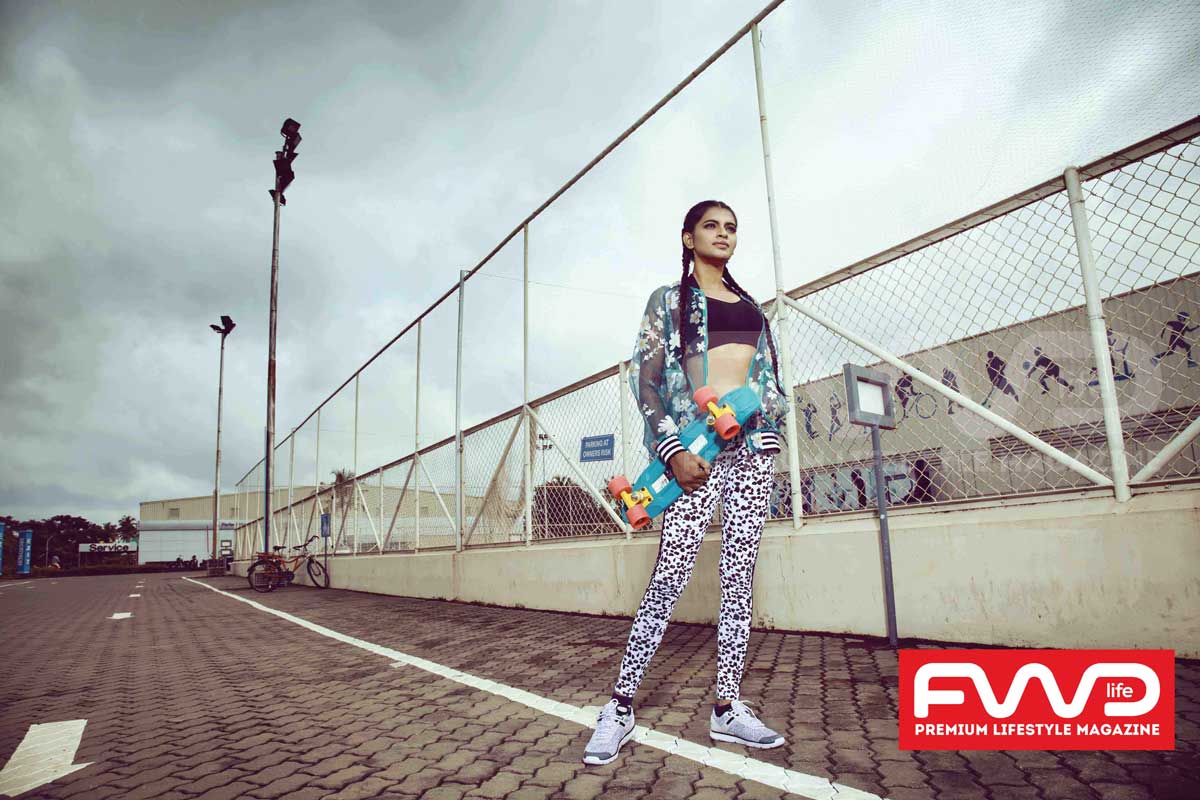 Amalda is wearing a Pharella Kauwela Track Top, Women Originals Inked Leggings : Both By Adidas Originals Top Comfort Virtual Black, Black Del Sot 530 Ay White Spotted
Shoes: Both By Decathlon
Props: Yamba Blue Corail From Decathlon
Shaun: I happened to do a fashion shoot in college once, and many of my photographer friends told me that I looked good on camera. That is when the idea of being a model dawned upon me, although it was always more like a hobby. Professionally, I saw myself doing what I learned, which is bio-tech engineering.
Amalda: I was fascinated about being an actress ever since I was a child. Then while in college in Kochi, I was selected for the Miss Kerala competition and that was a formal start. I shifted to Kochi then, from Wayanad, and it has been five years of modeling so far.
Maintaining a good lifestyle is very important for your profession. How do you manage that?
Shaun: I think it is important for everyone. I make it a point to exercise every day. Ever since I started modelling, I have been hitting the gym. But in the last two years, I have shifted to interval training and I practice yoga at home. Workout helps you feel healthy and good about yourself, you feel fresh. And I recommend everyone to find time for their kind of work out.
Amalda: I love swimming. I swim for an hour, four days a week and it helps me stay fit and maintain my weight. I used to go to the gym and even practiced kalari for a bit, but I found swimming to be very comfortable. I think everyone has their own comfort of exercise. You just need to find one you can stick to. After all, we all have different tastes. The important thing is to have a cycle to everything.
The modelling vs food debate has been going on for ages. What are your thoughts on dieting?
Shaun: I wouldn't endorse dieting, rather I would endorse a good, healthy diet. I usually eat when I am hungry, but then I make sure I workout to compliment that. I don't believe in starving myself. I do, however, avoid junk food as much as I can.
Amalda: I like to keep my food healthy and simple. I make sure I don't overeat. Avoiding fried and oily items, and keeping a limit for your food intake can be healthy on a regular basis. For "Kammattipaadam" I had to lose 10 Kg to fit the role of a younger character. Losing weight like that is a whole different strategy and I followed some Ayurvedic methods to do so.
Cinema and modelling are related. How was the transition for you?
Shaun: Oh, it is entirely a different world! I think being an actor needs you to be honest. When you pose for a picture, it only takes five seconds of pretending to feel some way. But being in a movie is about internalising your feelings.
Amalda: I used to do theatre for a while, and when you are doing a scene, it takes you to get in touch with that character. I think it is a process, unlike doing a photo shoot.
Kammattipaadam was a movie set in a different time frame and social set-up which portrayed women as being timid. What were your challenges while doing the movie?
Shaun: I love movies. And I was more intrigued than challenged. I read up on the lives of Dalits, the oppression they faced and how the women were timid and never had a voice. I have seen women like that, and it was easier for me to empathise. It was a contrast for me, as I am the exact opposite of it. But versatility is an important factor in acting.
Amalda: I travelled to a few places, and met a few people who inspired the characters in the movie. It was something new, something different. I had to prepare myself to feel like Rosamma. I guess these things are unavoidable as an actor. You cannot always stick to a comfort zone. There is no growth in that.
What would you like to be known as? An actress or a model?
Shaun: Actress. I am fascinated by movies as a medium for storytelling. I would like to be recognised as a character telling a story.
Amalda: Actress, of course. Modelling was only a path that got me where I wanted to be.
How important is individuality of style for an actor/ model?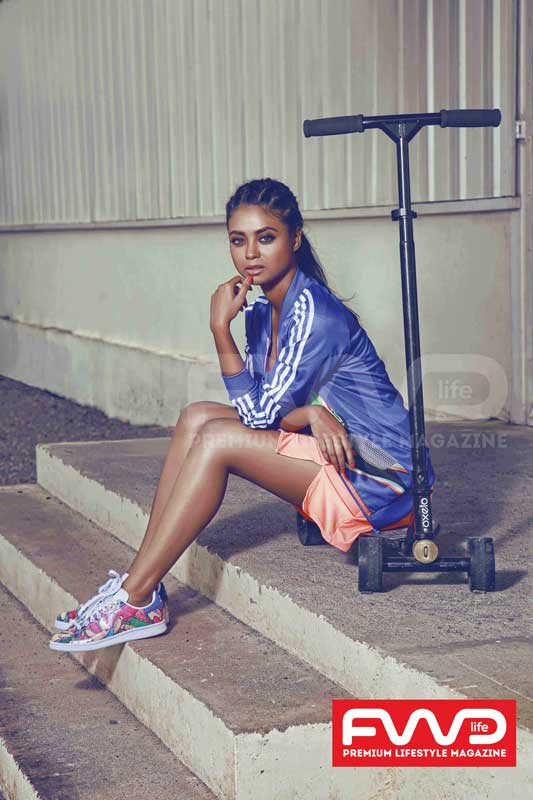 On Shaun: in wearing a Tukana Supergirl track top, Stan Smith Shoes: Both By Adidas Originals
Props: Oxelo Stune Street Scooter From Decathlon
Shaun: I have always had my own sense of style. I think your style is your character, and every person needs to develop it on his/her own.
Amalda: Style for me is about comfort. I wear what would help me blend in and feel at ease no matter where I am.
What would you describe as your dream role?
Shaun: I love strong characters played by women. If I have to pick out, I would say something like Priyanka's role in Mary Kom.
Amalda: The role that Jennifer Lawrence played in American Hustle. Something like that would be my dream role.
What is your favourite food?
Shaun: I am a fan of local Malayali cuisine, like rice and fish curry. Nothing beats that for me.
Amalda: Wow! that is a tough question (laughs). I like all kinds of cuisine. Healthy food has been my priority for too long!
Where do you see yourself in five years?
Shaun: I see myself being a known name in the creative field. Above all, I see myself being happy.
Amalda: Successful actress. That is what I am working towards.
What is in store for you now? Any new projects?
Shaun: Not so far, I am just going to keep doing what I am doing.
Amalda: I will be working on a project with Antony Sony with Manju Warrier as the lead. Shooting should start next month.
This cover shoot was all about sports and physical activities. Are you into sports?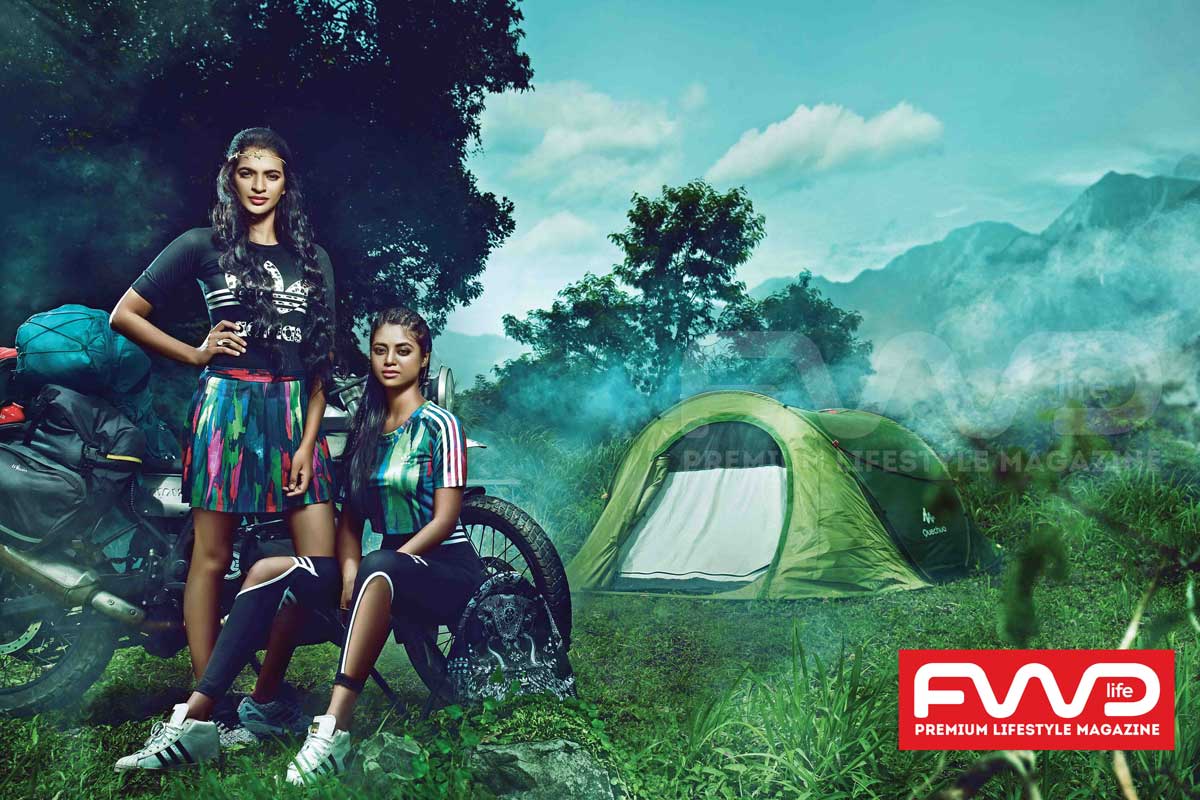 On Amalda: Inked pack Fitted Tee, Pharrell Cammo Tree Skirt: Both By Adidas Originals Black Del Sot 530 Ay White Spotted Shoes, From Decathlon.
On Shaun: Camoflauge Tree Cropped Multicolour Tee, Womens Original Leggins: and Novinka Adidas Pavao Ess Bp Bag All From Adidas Originals Pavao Ess Backpack, By Adidas.
Props: Quechua Pop Up Camping Tents (Tent), Quechua Forclaz 60 Backpack Travelling Bag, Arm Chair from Decathlon Royal Enfield Himalayan from Royal Enfield Brand Store Edappally, Kochi.
Shaun: Not lately. In school, I used to run hundred metres. Nowadays I jog sometimes. But I guess fitness is a very vital concept. This is the first time I am doing a sports shoot. Though I have always loved dressing up in sporty clothes, this shoot was a brilliant opportunity.
Amalda: I must admit, I have always been bad at sports. But I loved the costumes and set up today. Dressing up like this made me feel a certain kind of strength and I really enjoyed it. A full day of shoot in the scorching heat didn't dampen their spirits a notch. Despite shooting since four in the morning, they were all smiles and buoyed with energy throughout the day. At 2PM, under a merciless sun, the duo walked into the location with an aura of confidence that lingered around them. Seeing these ladies throw in their best angles, words by Eleanor Roosevelt crossed my mind – "A woman is like a tea bag – you can't tell how strong she is until you put her in hot water."
SHEDDING CALORIES THE RIGHT WAY
Amalda had to shed about 10 Kg to act a role younger to her age in the movie Kammattipaadam. Here are a few of her recommendations
Skip dinner – Your body can easily shed calories. This is also the time you feel the least hungriest when you are into a diet. Just like your body needs rest at night, so as the digestive system.
Fasting – Going on an only-water diet for two to five days is great for your body, for weight loss and to detox. Your body utilises the energy it uses to digest, for repairing and revitalising the system. It's a little tedious but worth it once you start seeing the results.
Eating once a day – This is partial fasting. Eating one meal a day, in particular lunch, at a fixed time regularly helps shed fat and calories. It seems tough but you will end up getting the hang of it. No pain, no gain.
Models: Amalda Liz & Shaun Romy
Photographer: Toonus
Styling: Lakshmi Babu
Makeup & Hair Styling: Shalu George
Costumes: Adidas Originals, Lulu Mall & Decathlon, Kalamassery, Kochi
Retouch: Jemini Ghosh
Location Courtesy: Decathlon, Kalamassery
Production: FWD Media
Words by Likhitha P Nair  and Photos by Toonus
Sunny Wayne and Reba John: Up close with the future of Malayalam cinema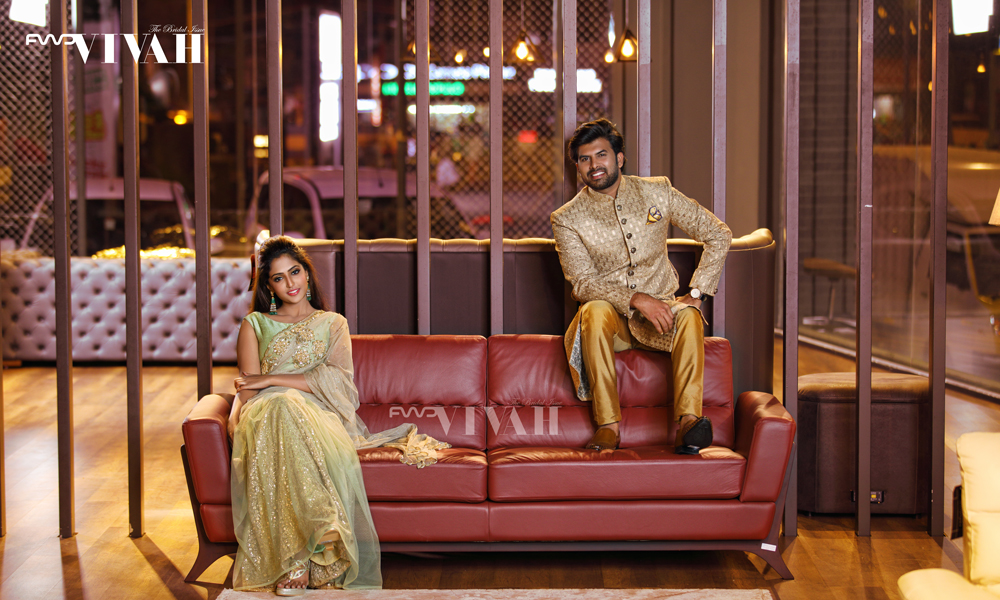 Actors Sunny Wayne and Reba Monica John talk about their journey in film industry and share their thoughts on weddings and relationships for FWD Vivah
Words by: Shibul Pavithran
Sunny Wayne has acted in many big movies as lead and supporting actor. Some of his memorable performances were in movies like Second Show, Annayum Rasoolum, Neelakasham Pachakadal Chuvanna Bhoomi, Aadu Oru Bheegara Jeeviyanu, Annmariya Kalippilannu and Aadu 2. He is a trusted name in the Malayalam film industry and is known for his versatility and genuine portrayal of his character.
Reba Monica John has the ability to perform diverse roles with grace with effortless ease. She stands out in the list of newcomers in the Malayalam film industry. Reba rose to fame with her debut role in Jacobinte Swargarajyam. And in her second movie was Paipin Chuvattile Pranayam, in which she donned a very different role as compared to her previous film. She currently has plans to venture into Tamil Cinema
FWD Vivah asks both the actors some pertinent questions about their film career so far, their personal preferences and some questions about their wedding plans. Buy our latest copy to read the full-fledged interview with the charming stars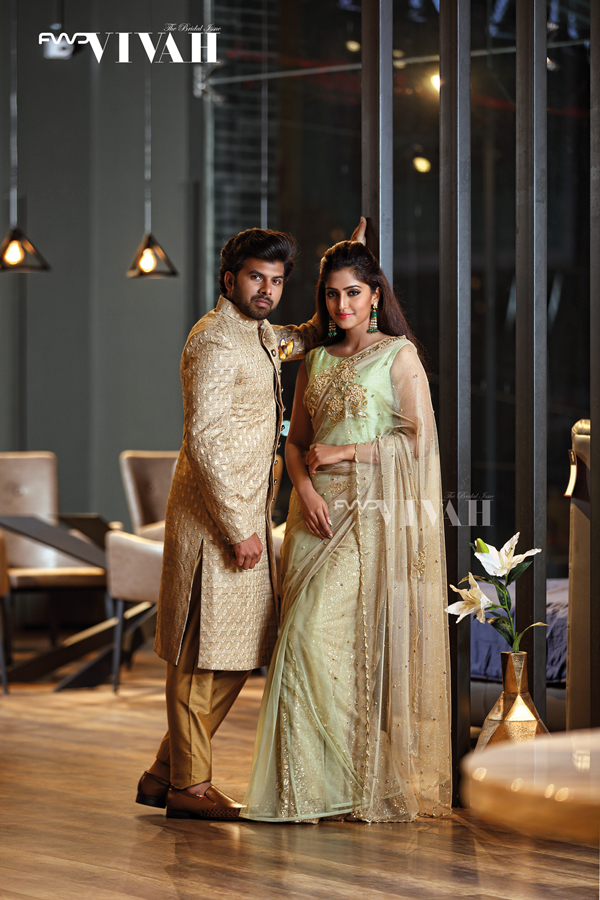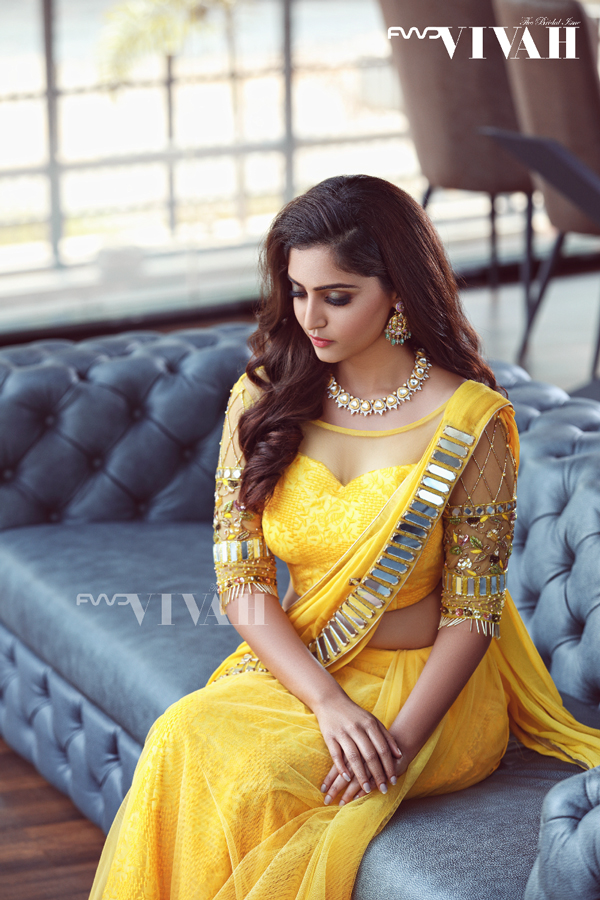 Models: Sunny Wayne & Reba Monica John
Photographer: Jinson Abraham
Styling: Namrata George
Makeup & Hair: Unni Ps
Retouch: Jemini Ghosh
Location: Homesoul Theyyampattil, Ernakulam
Production: Maxxo Creative
Costume – Reba John: T&M By Maria.Tiya.Maria, Kochi
Sunny Wayne: The Raymond Shop, M G Road , Marine Drive, Lulu Mall and Tripunithura
Jewellery Courtesy: M.O.D Signature Jewellery, Kochi
Footwear: Sylcon
Triumphing Over the Odds – Vijay Babu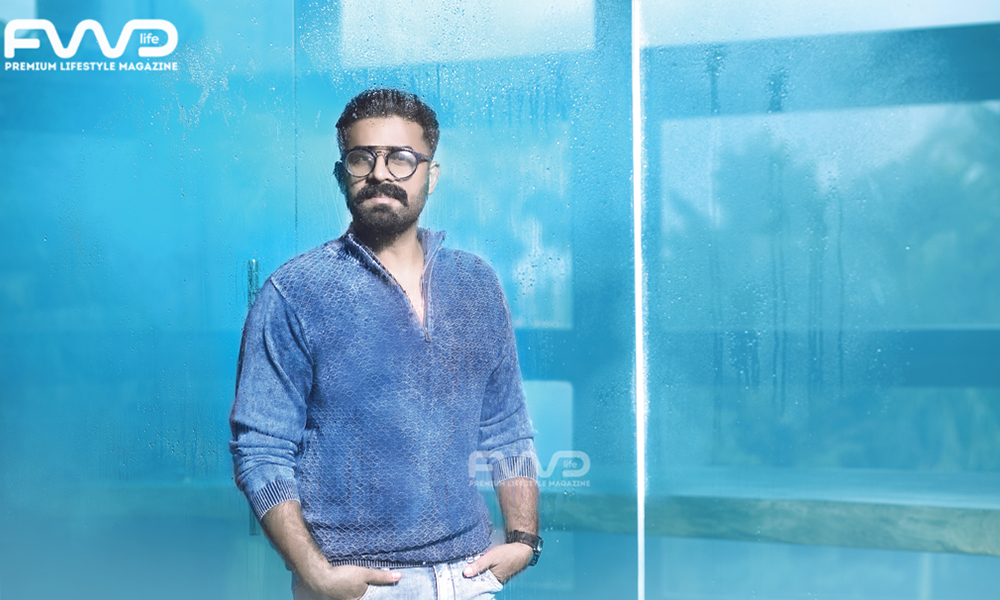 Vijay Babu is a tower of confidence, having established himself as a producer with his company Friday Film House, and is on the way to making it big as an actor
Words by Charishma Thankappan                                                Photographs by Jinson Abraham
"When you go through a lot of pain and then achieve a huge success, it is extremely rewarding." And none other than producer and actor Vijay Babu can vouch for this truth of life. After facing a setback with the initial release of the film Aadu Oru Bheekara Jeevi Aanu, 2015(Aadu), Vijay is now basking in the success of Aadu 2, a product of his production company Friday Film House. Riding high on the wave of accomplishment, the past year was one of the best for Vijay, who was part of one of the biggest hits of 2017 – Angamaly Diaries.
Read on to learn Vijay Babu's experience in the Malayalam film industry so far, in the latest issue of FWD Life, Dec-Jan 2018 edition
The Lucky Pair – Jayasurya and Ranjith Sankar
This awesome twosome, Jayasurya and Ranjith Sankar, reunite to make yet another movie, Punyalan Private Limited
Words by Rheanna Mathews   Photographs from Jinson Abraham
No Malayali is unfamiliar with Mollywood's power combination of much loved actor Jayasurya, and Ranjith Sankar, a director who has a number of successful movies on his mantel. Their fourth movie together, Punyalan Private Limited, released this November, as delighted audiences saw the actor revisit the role of Joy Thakolkaaran, from Punyalan Agarbattis.
Conversation with the duo goes as any fan would expect, with Jayasurya being his humorous, yet no nonsense self and Ranjith, with his gravitas, being a perfect foil to the actor. They spoke little about the new movie, believing their work would show for itself when theatres across the land screened it to the public, but were more forthcoming about their creative collaboration, on and off set, and the camaraderie they share with each other in real life.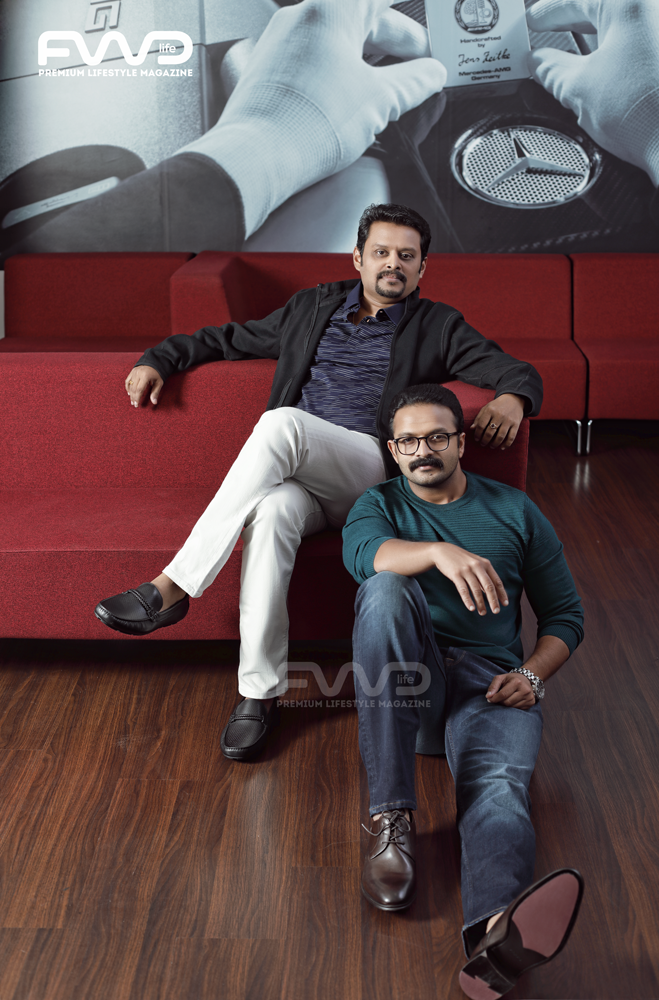 One is offered a true, but brief, glimpse into the relationship that an actor and director build over the years, perhaps offering a formula for what goes as success in the Malayalam film industry.

Find out who is the bigger foodie between the two, and who is more of a gadget geek; how does Ranjith Sankar go about his shooting schedules, and what would Jayasurya have been doing in a parallel universe. Read about all this and more in the November issue of FWD Life magazine, in stands now.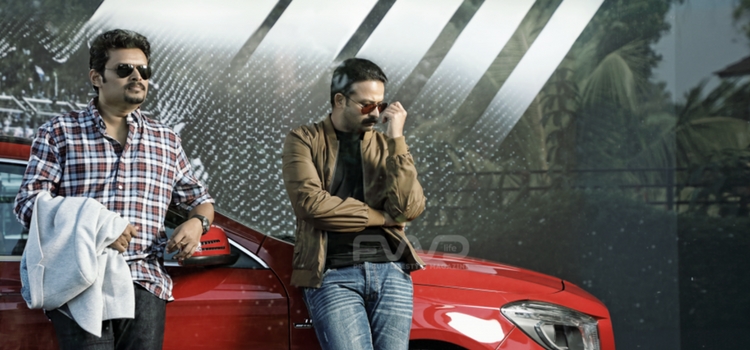 Photographed by Jinson Abraham
Makeup: Kiran Peter
Styling: Namrata George
Costumes: Marks and Spencer
Accessories: Top Grain
Watches: Oris, Swiss Watch Boutique
Shoes: ALDO Shoes – India
Retouch: Jeminighosh S
Location Courtesy: Mercedes-Benz Rajasree Motors, Aluva
Production: FWD Media