Casino shows why a 'fine' with dining is like a crab with some wine. Chef Asif Ali, Chef Ashwin Jaymohan, and Chef Jemson Jose take us through their masterpieces
Nestled on the tiny isle, Willingdon Island, Casino Hotel has stood on a land that's treasured the stories of travelers on the quest for spice. For more than three decades, Casino, part of the CGH Earth Hotels, has catered to a plethora of guests as well as occasions including weddings, corporate events, and others. Most popular for its seafood and tailor-made cuisine, the hotel has a reputation of adding a dash of art onto its plates and dining experience.
On the left side: Seafood cornetto On the right side:Goat Cheese & Parmesan Basket and Scotched QuailEggs &Prawn Roast on Polenta Cakes

In before the Entrée
Sous Chef Ashwin Jaymohan presented a fine set of appetizers. On a delicately draped parmesan cheese basket, Chef Ashwin piped some fresh goat cheese that had a balance of acidity with sherry vinegar and the sprinkle of fresh herb sprigs. Things got a bit spicier with prawn roast on polenta cakes and finally some classic quail Scotch eggs that rested on a nest of shredded lettuce. The scotch eggs had very subtle flavors of Victorian pâté. Going with the theory of small portions and the art of deconstructing food, came an interesting construct of a seafood cornetto, plated on textured sesame seeds and striking Viola. Helming the kitchen at CGH is Chef Shaik Asif Ali, Executive Chef of Casino. A stickler for bringing out the best of the coast, he brought to our table the newest offering, Kerala Seafood Basket. Casino is famous for their menu that features 'the catch of the day' -straight off the harborthat's fused with naadan flavors.This staple choice of dish is presented in gourmet style; served in a rattan weaved basket, neatly lined with a banana leaf. On it is the mélange of yesteryear recipes showcased by the wonders of the sea including a tangerine-colored grilled seer fish, jumbo prawns, and the classic crab fry. The dish comes with an accompaniment of rice, all decked with its crown of curry.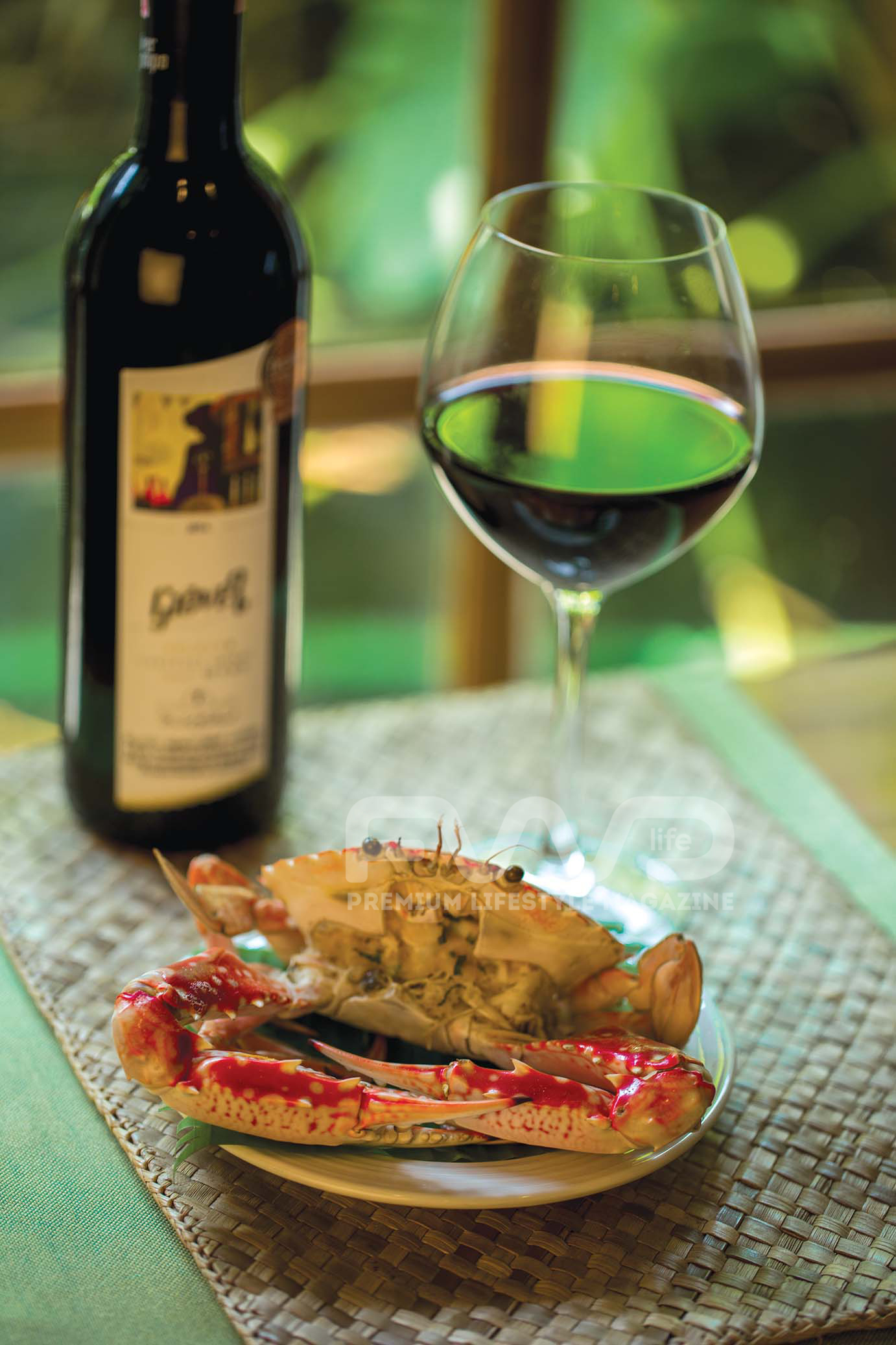 Complementing the restaurant's fine gourmet is a fine taste in décor too. The Fort Cochin Restaurant is fenced with bamboo which lend a garden view of burgeoning flora and the swimming pool. During our meal, we were also treated to red wine in Bordeaux glasses, on which its rim caught the reflection of the garden. For a late lunch, we were served with a plate of baked stuffed crab. Beyond its claws, we had to scoop in the meat that simmered in cream with the distinctive taste of shallots.
Ending on a Sweet Note
For over three decades, Casino looks into the arrangement for private parties specialized in off premise and on-site gourmet catering. Welcomed to a private table adorned with lilies and orchids, we enjoyed a soiree on the manicured lawns amidst the praline colored architecture. Courtesy of Chef Ashwin, we were served a plate of earthy and salubrious saffron brown rice risotto. Unlike most risottos that are luxuriant in cheese, this dish was dominated by the essence of saffron. And, it was all too well complemented with scrumptious shiitake fait fondre . Though the saffron compassed its way to the East, the shiitake fait fondre had a gustatory subtlety of the French Riviera.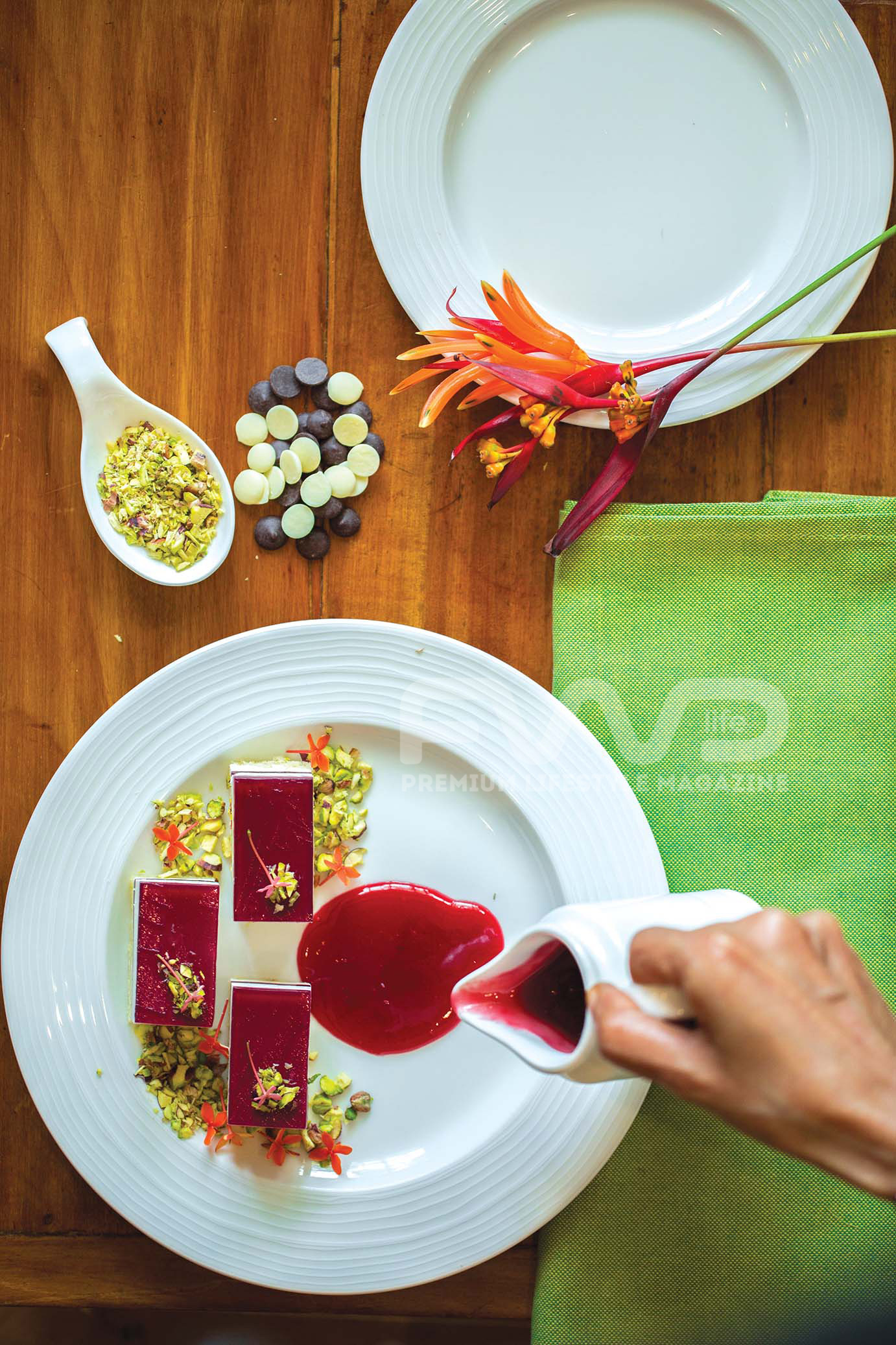 Caught between the East and the West, we landed the confection island on a late afternoon. Pastry Chef Jemson Jose presented us with some lemon meringue. It looks hard to tackle with its stiff peaks but when sliced, the lemon filling looks luscious. Settling for tea and biscuits, we were treated with raspberry shortcake blended with some sour cream. Looking very glossy with its framboise hue, there was an element of rustic with the punctuated pistachios.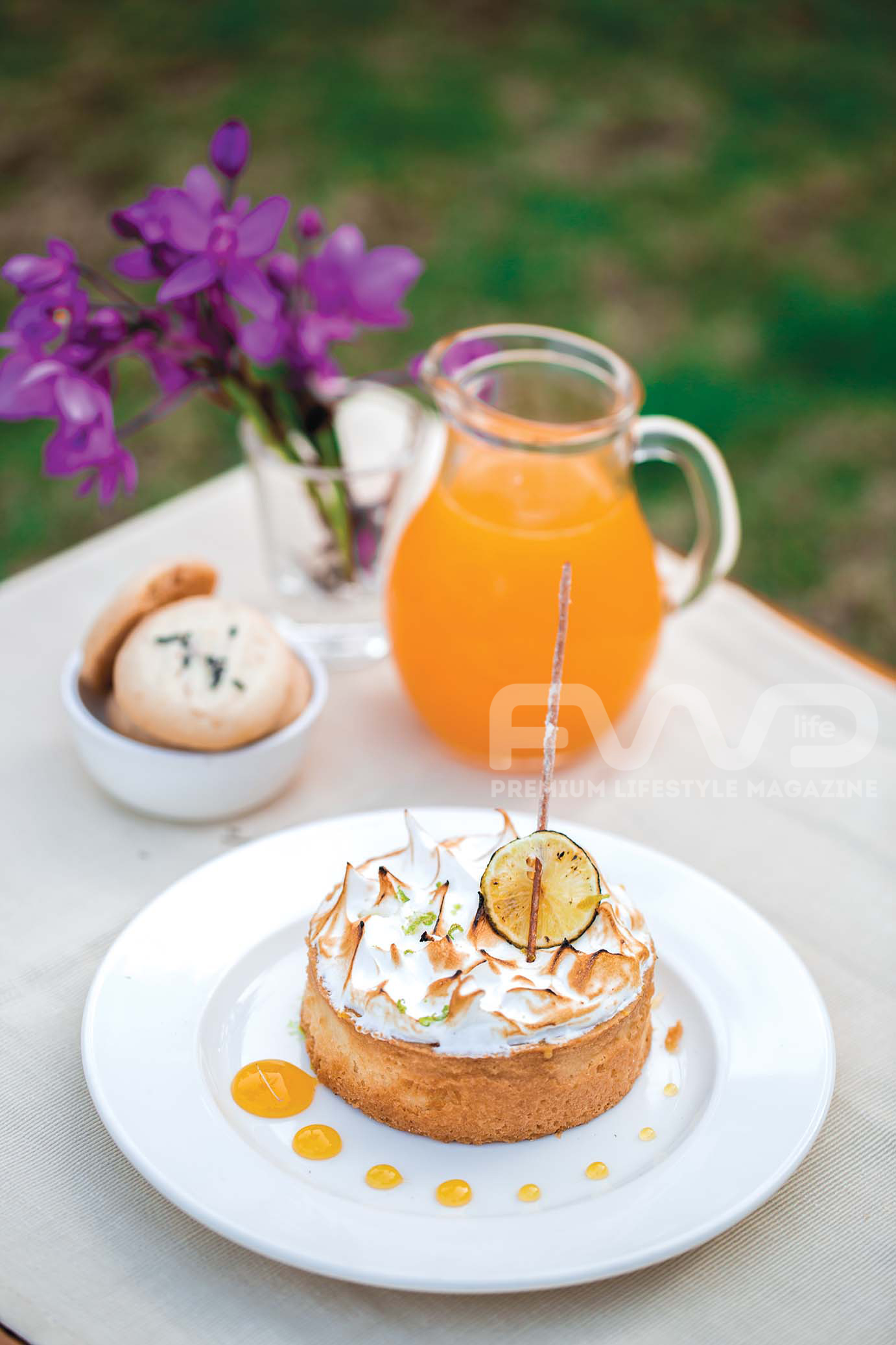 At Casino, you enjoy the food set in the backdrops of tradition. The Chefs took us on a three-course culinary journey where everything plated was well crafted and laced with fine ingredients. What sets this restaurant apart is how it is able to combine the enjoyment of fine dining as a form of art. One would never part by saying goodbye but 'We shall dine again."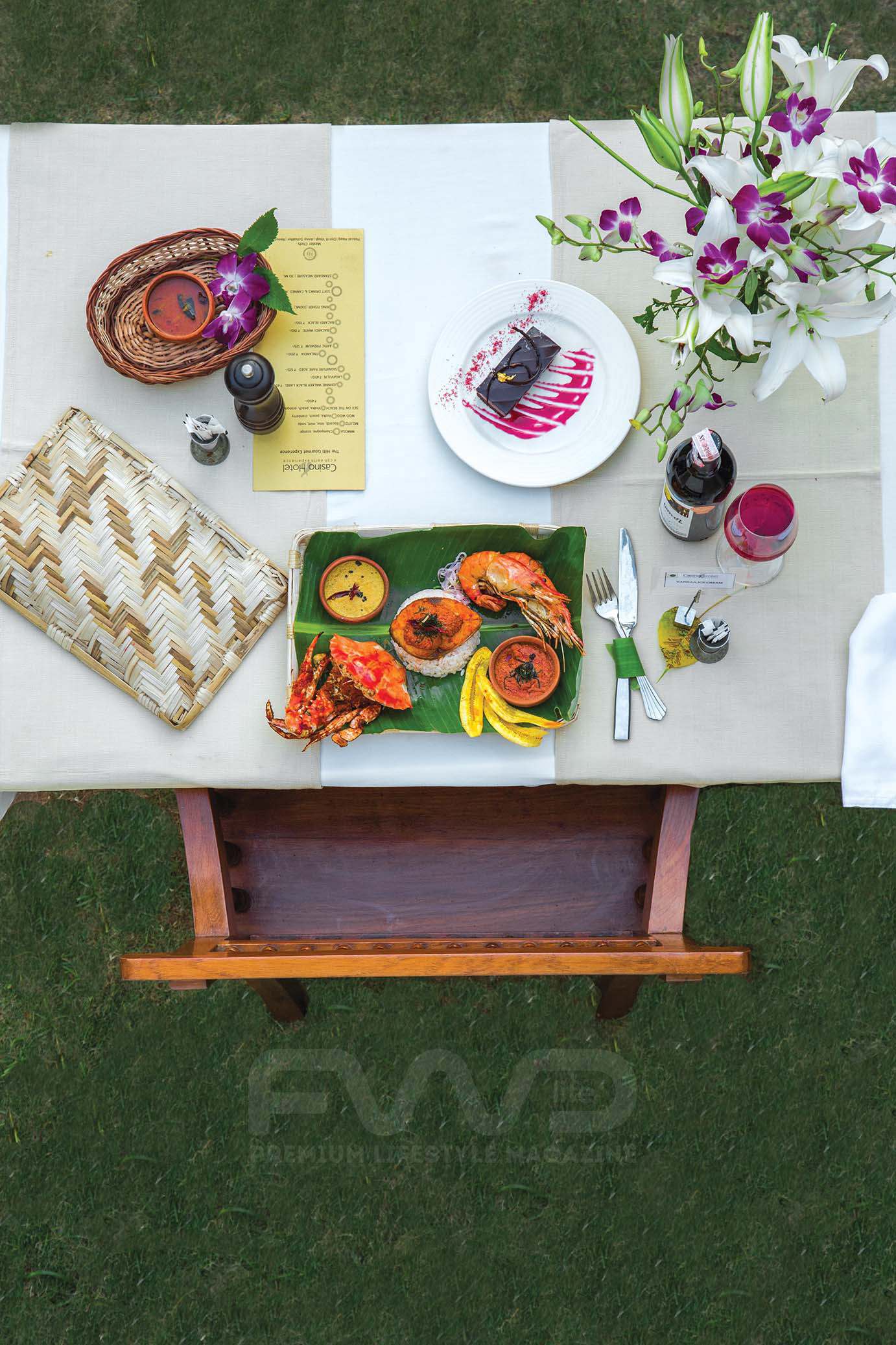 Words and Styling by Atheena Wilson,
Photographs by Arun Menon
Location Courtesy: Casino Hotel, A CGH experience