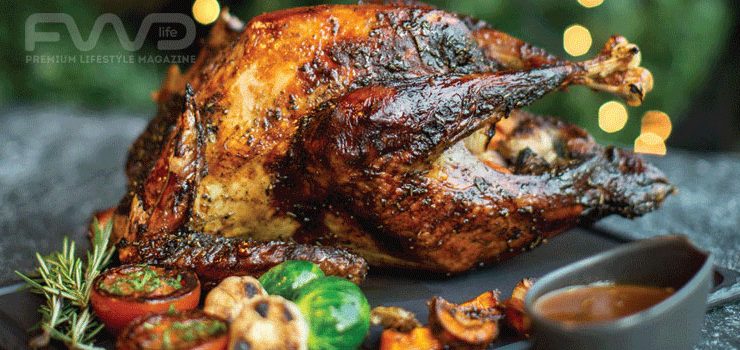 With a spread that strings together dishes from around the world, Hotel Crowne Plaza is ready for the holiday season with a delectable Christmas menu
Words by Fathima Abdul Khader    Photographs from Midhun Vijayan
While the weather outside is far from frightful and enjoying a delightful fire inside is another rarity in our coastal state, we can always partake in the other best thing about the festive season, a delicious Christmas spread. All set with a Christmas menu that strings together the old and the new holiday table staples from around the world, Hotel Crowne Plaza is ready to have people singing "It's the most wonderful time of the year". In the warmly lit, wood paneled restaurant Inside Hotel Crowne Plaza, we were treated with one delectable dish after the other; nothing like being treated to such a spread to put one in the holiday mood.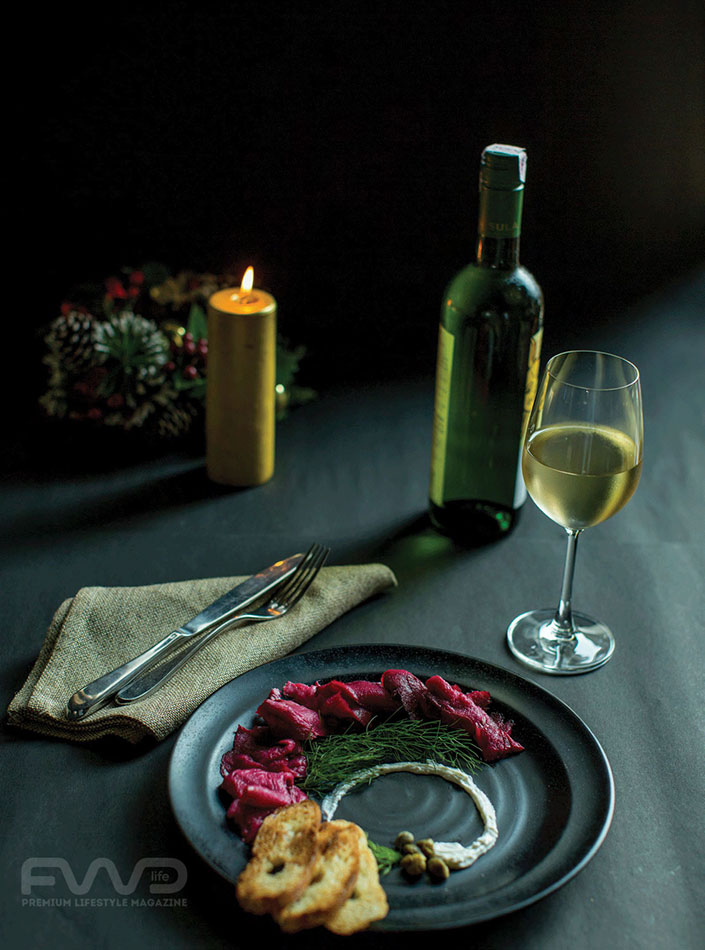 Hues of the Holiday
The menu started with a rather bold choice of Beetroot Salmon Gravlax, a dish so pink, one would be a bit taken aback, but offers an explosion of flavor to the senses. Chef Kalesh KS, the Executive Sous Chef at Hotel Crowne Plaza told us the tale of how a salmon fillet is repeatedly coated in a mixture of beetroot, salt, sugar, and dill for this dish to become what it is. Served with cream cheese, dill and fresh greens, the salmon makes for a perfect appetizer for the Christmas feast to follow.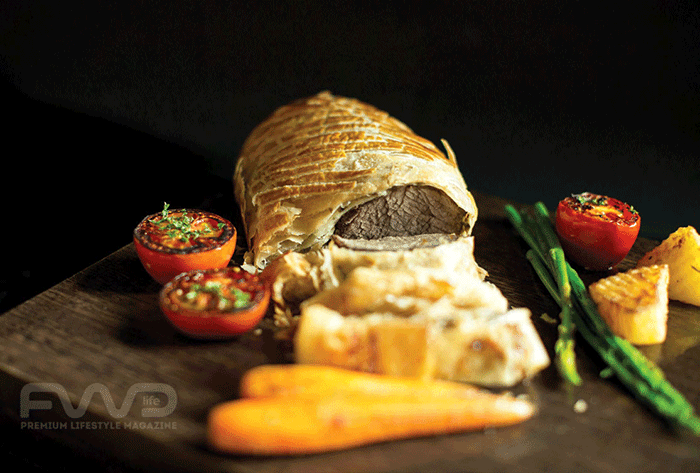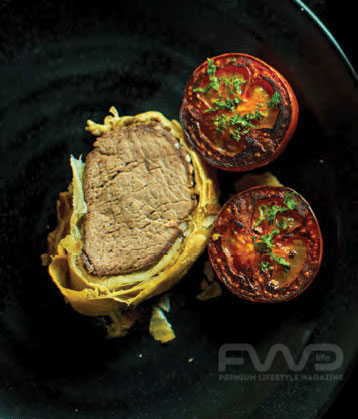 "Colors of Christmas", the phrase will bring to mind a combination of red, green and gold and the next dish to be served could boast of donning all them. Beef wellington, a juicy beef fillet covered in puff pastry and brushed with egg yolk and baked to crisp golden perfection was served with the works- ripe red tomatoes and lush green asparagus, along with carrots and golden potatoes. The rustic dish reminds one of the warmth of the home and the best of the holidays.
Nestled on a grey slate and accompanied by assorted vegetables and garlic and a pepper sauce, the turkey was a succulent sight to behold. Truly the star of the show, the indispensable holiday main course was stuffed with root vegetables and was roasted till the skin was crackling a golden hue. A hand at carving the turkey had the knife cutting through the meat as if it were butter and revealed a combination of dark and light meat that left this writer reeling.
Decadent Desserts
The resident pastry chef at Crowne Plaza, Chef Shinto George brought traditional dishes from around the world on to the dessert table with his choice of stollen bread and mince pie this year around. A holiday bread with a lot of secrets to its name, Stollen, pronounced schto-len is of German origin and dates back to the 1400s. Pieces of candied fruit and fruit zests embedded in the dough and a core of delicate marzipan is revealed when you slice the powder sugar coated surface. Whether it is served as a holiday breakfast or as an alternative side to a cheese plate, Stollen bread is a treat in itself.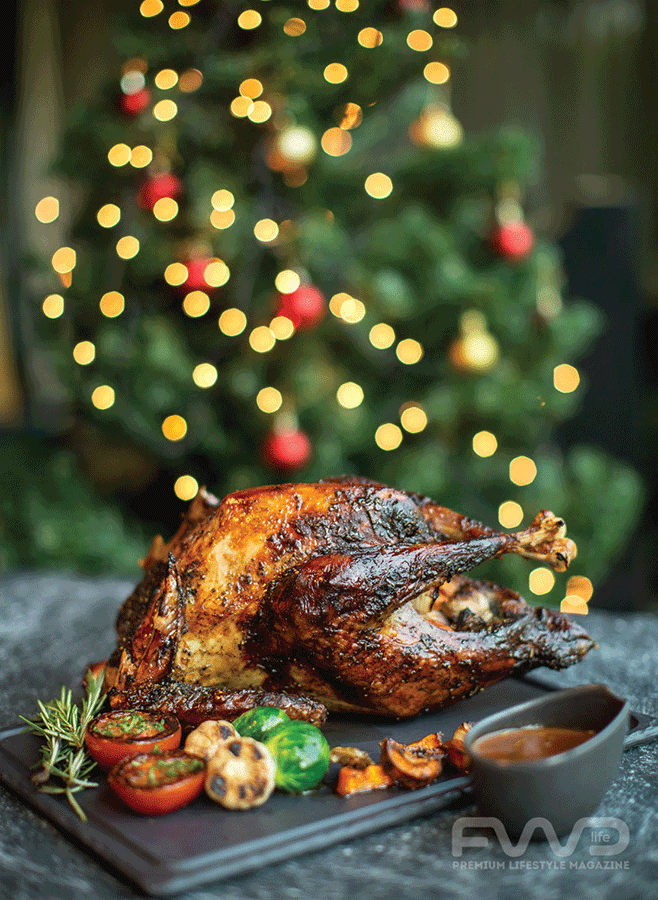 No matter where you are, mince pies are indispensable for the festive season. When you take that first bite into the pie, you are greeted with a buttery pastry crust that will crumble in your mouth, with a slight hint of sweetness. Soft plump raisins, candied peel and maybe a cranberry or two are all smothered in a sticky, sweet, festive spice mix that brings everything home. A mince pie is basically what Christmas is all about –a lot of varying components coming together to give a unique outcome; reminiscent of a family coming together around the Christmas dinner table.