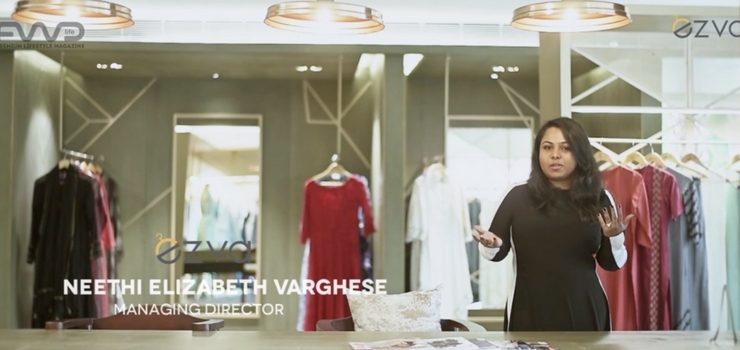 In conversation with fashion mogul Neethi Elizabeth Varghese, where she shares fashion tips and ideal style statements for urban Kochi
Text: Aiswarya John    Photos: FWD Media
FWD caught up with Neethi Elizabeth Varghese, fashion exponent and Managing Director at EZVA, the multi-designer boutique located in Cochin.
Carefully selected and intricately crafted designs from Indian-wear to western-wear being her forté, Neethi walks us through her tastefully-lit store and sheds light on her wardrobe staples for occasions all-day round.
Tell us about the new collection at EZVA
We have two lines at EZVA – the Couture line and the EZVA Label line. We came up with a bohemian-inspired collection for the Label line in the beginning and focused on keeping it casual and summery, with airy and flow-y fabrics. But this time round, we decided to opt for something a little more formal.
On the other hand, with our Couture line, we got inspired after working with versatile brides. The traditional south Indian bride always opts for the reds and maroons, but we were hoping the 'EZVA bride' takes it to a whole new level – perhaps forgoing the reds and embracing pastel colours – and choose something out of the box that new-age brides would be willing to experiment with.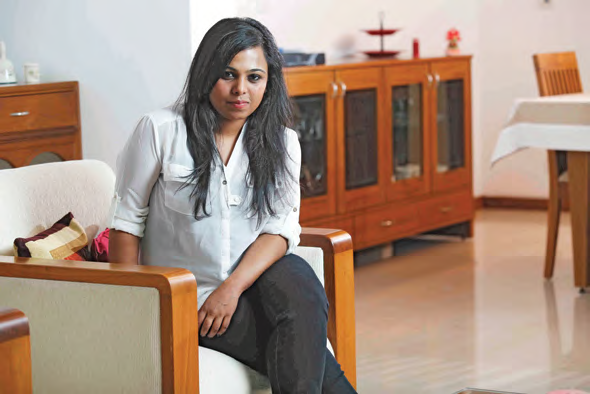 What is your idea of "different"?
(immediately picks up a billowing floor-length sky blue ruffled-skirt)
This is one of my favourite pieces that I recently worked on. It is perfect for the playful bride, ideally for pre-marital ceremonies such as the Sangeet and Mehendi. What's great about this piece is, post-ceremony, you can always don it again by changing it up a bit – styling it with a shorter crop top and some staple accessories for the perfect summer's day. The skirt in itself has different layering fabric with delicate embroidery that makes the piece unique on its own.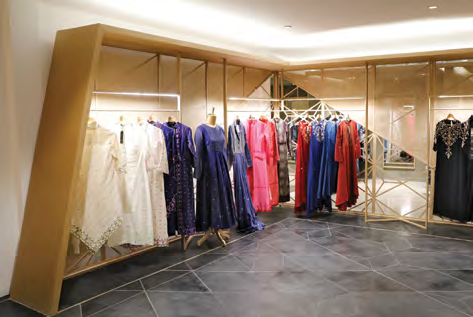 Your go-to style for a casual brunch?
(flaunts the simple peach dress with an enviable bow at the back)
I adore pastel colours and this particular dress is perfect for brunch. The silhouette is loose, dainty and perfect for Kochi weather. This particular style is unseen in and around Kochi and that's why this would be my go-to option for brunch.
We can also play around with it by tying it up or cinching it at the waist with a slim belt. A pair of 5-inch stilettos would be your best friend in this case.
What is the must-have in your wardrobe for date night?
Coco Chanel was right about one thing – every girl needs an LBD. Little black dresses are our saviors whenever we find ourselves in a tizzy over last-minute date plans.
(picks up a sleeveless black number off the rack)
This dress is ideal for a night out with your beau. It's fitted till the waist and the playful fabric and excessive ruffles waist-down will ensure you have a great time out dancing and having a blast.