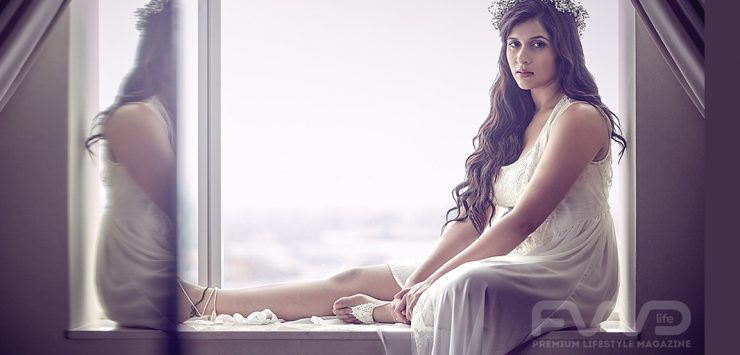 New talent on the block Mannara Chopra is a face Celluloid has fallen in love with. A lover of challenges and Kadai chicken, she celebrates being herself
Her lucent silhouette against the bright sunlight amidst curtains dancing to a subtle breeze would remind you of fairies from a Disney movie. Mannara is sister number three from the celebrated Chopra family to dazzle Bollywood, after her predecessors Priyanka and Parineeti. She is a model, fashion designer and now waiting to unveil her prowess as an actress. If you happen to wonder what made us decide to feature this gorgeous woman from Delhi as our cover model for this Travel and Food special issue, the reason will amuse you. At birth, Mannara was named Barbie Handa. But her cousin suggested 'Mannara' as a nickname, inspired by a particular three-course meal special at the Shiv Sagar Restaurant in Mumbai. Mannara's mother liked it so much that the name became official. Such is the effect food has on some people! Mannara Chopra, on her way to great heights in the world of cineblitz, is a simple woman with the grace of a child. FWD brings you more on her journeys and flavours.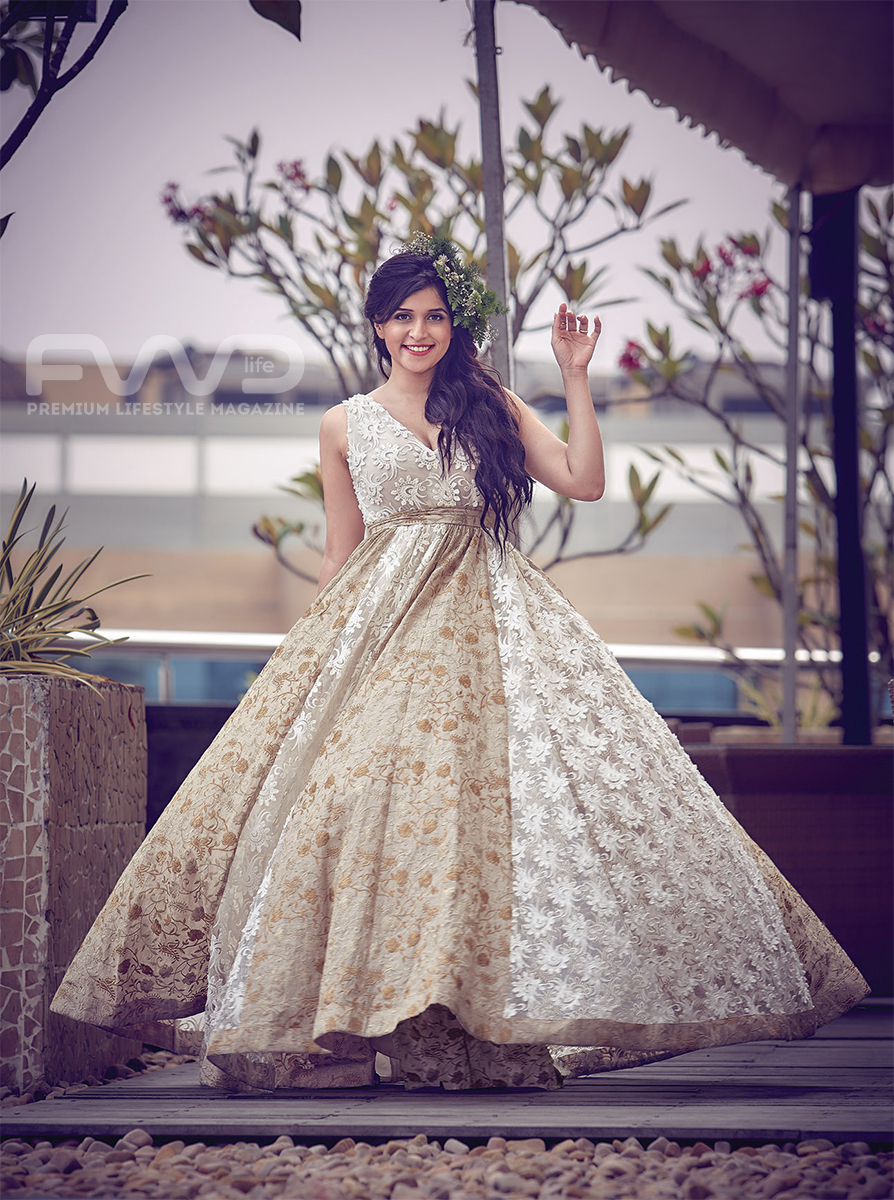 Of Many Expressions
Mannara pursued a BBA degree, before she stepped into the magical world of movies. "Watching Priyanka grow big in the industry has been an inspiration for me," she said. Mannara moved from Delhi to Mumbai, to begin her career in the modelling industry. She made 13 commercials, and incidentally in three of them, she shared screen space with Priyanka Chopra. This is when she started getting noticed in the South Indian film industry.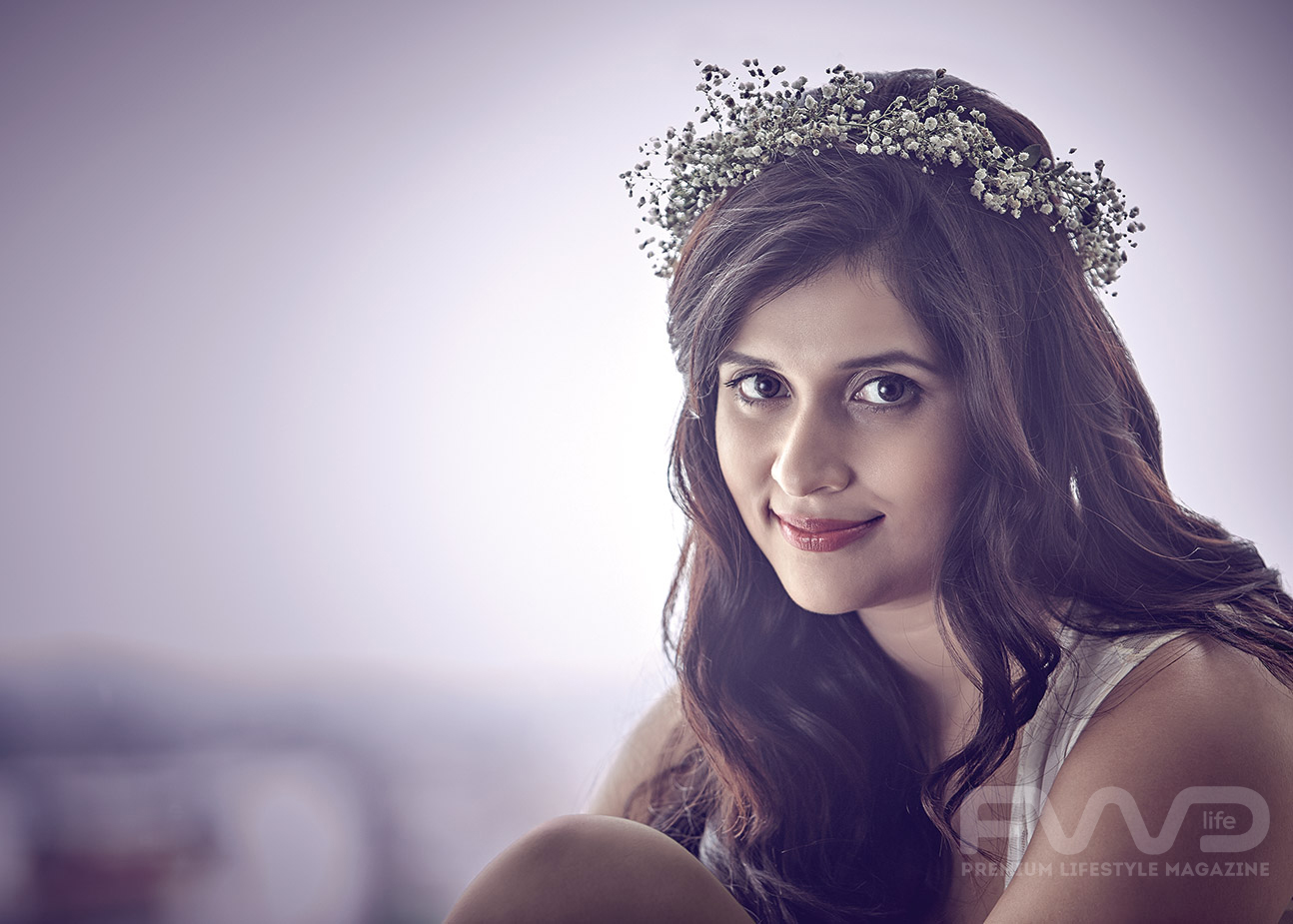 Shortly thereafter, she signed her first Telugu movie 'Prema Geema Jantha Nai' that released in 2014. "Meeting different people from different places, the lifestyle and characters you meet, all of that is a great experience. I feel it has helped me evolve as a person and as an actor," she said. Next came her Bollywood debut, Anubhav Sinha's 'Zid', which won her much recognition from the audience and the film fraternity. From a thriller comedy to playing the role of a singer, dancer and choreographer, Mannara loves taking risks and pushing herself beyond limits. Belonging to Bollywood's star bloodline also comes with a lot of apprehension and responsibilities, but Mannara is too comfortable in her skin to be bothered by all that. "It is definitely a standard to live up to, but there is no comparison. When I did movies, people messaged me on Facebook and gave me feedback which have been individualistic and constructive. People accept me for for what I am and for that I am really glad."
Priorities
Before moving into acting, Mannara was a model. The transition from advertising to the big screen was not easy, but the actress was too in love with acting to be discomfited. "I find acting more comfortable. You have enough time to fit into a character, and you have the freedom and space to move around within it," Mannara believes there is no struggle when you have the heart to work hard. "There are always opportunities when you look for it. I chose very different roles because I want the audience to see me as a versatile actress and because I want to evolve as an artist as well," says Mannara who has already signed a few projects including a new Telugu movie with Puri Jagannath.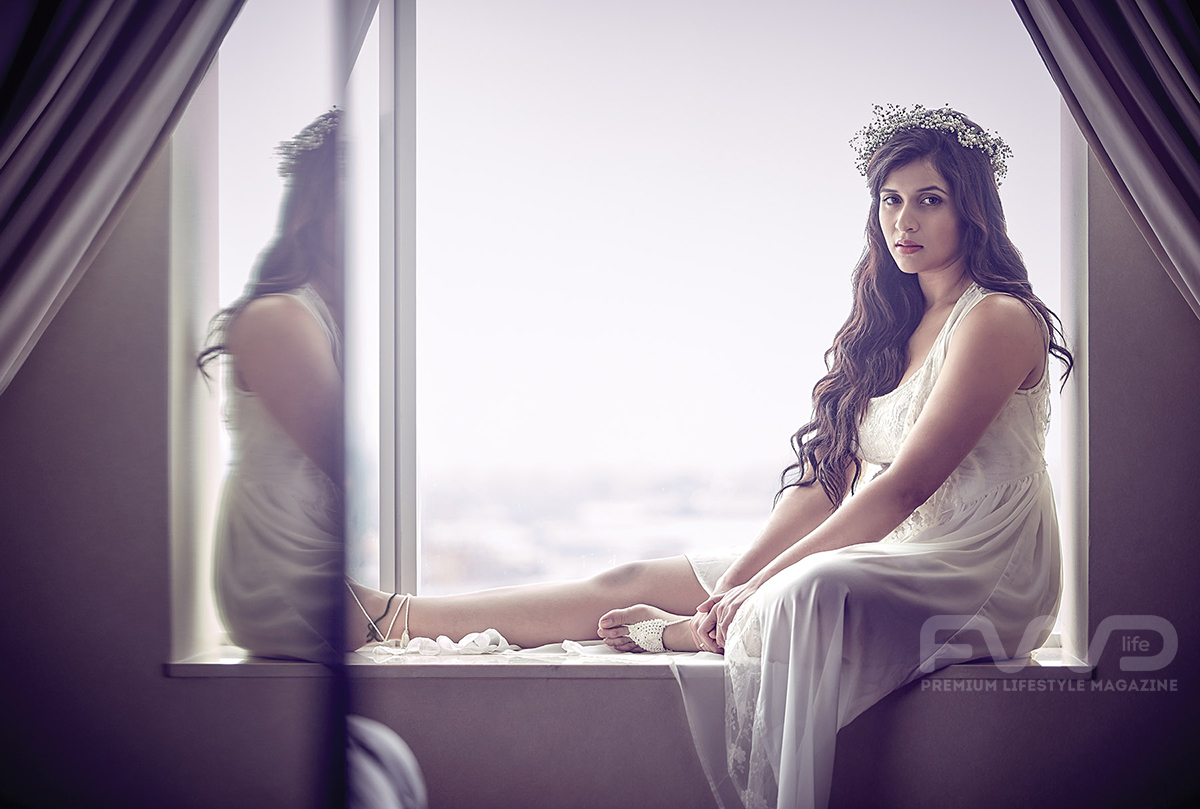 What floats her boat
Mannara loves living out of a suitcase. She travels a lot for both work and leisure. Here is a quick Q&A with the starlet.
If you had to pick a place to travel alone, where would that be?
Paris. I have always wanted to visit Paris – one, because it is the fashion capital of the world and two, I have heard the place is really beautiful.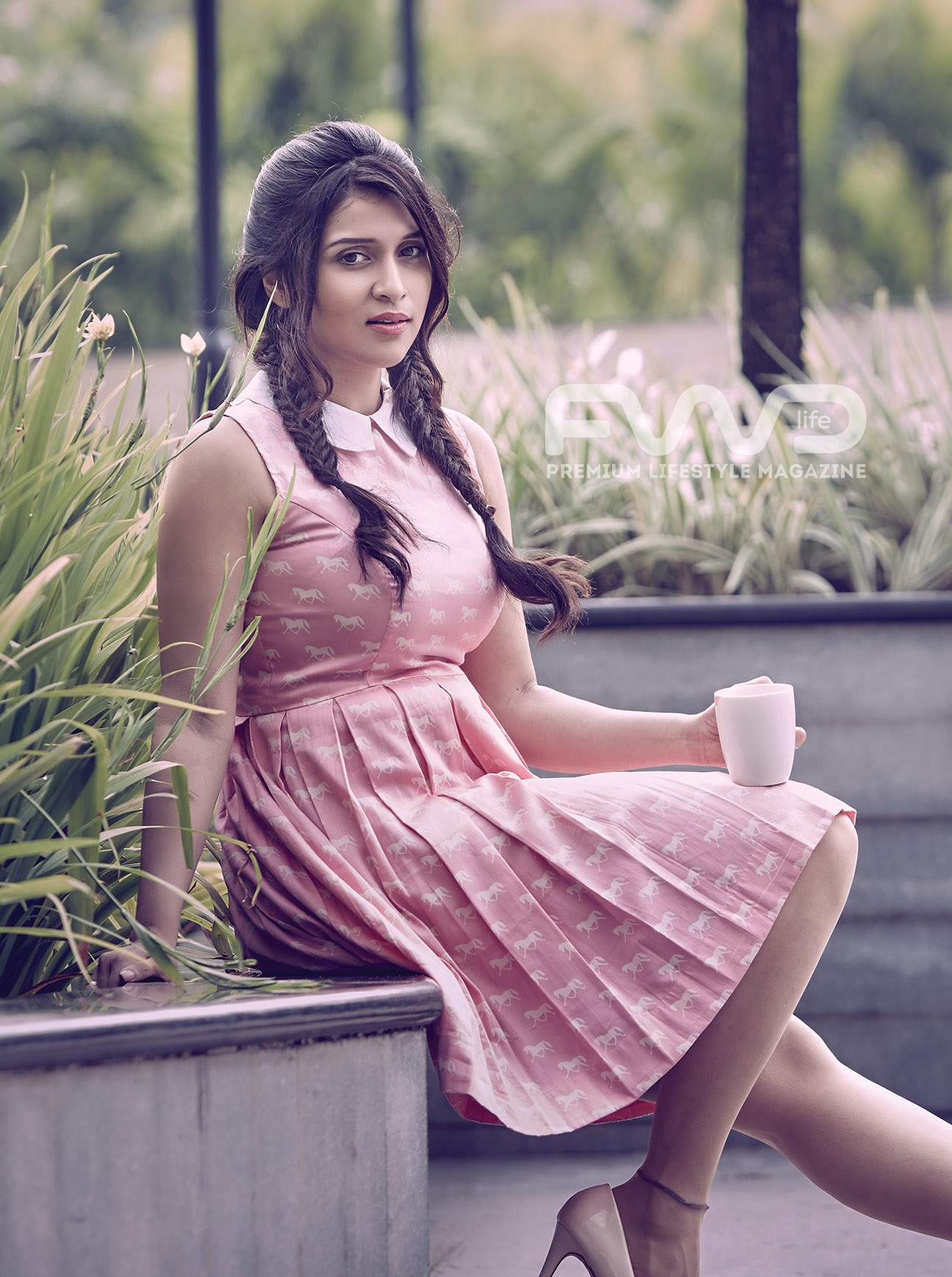 You favourite street-shopping destination in India.
Chandni Chowk and Dilli Haat. I have been going to these places since I was in college.
Your favourite dish – Indian and international.
Well, Indian is definitely my mother's kadai chicken (laughs). When I am back home after a long shoot, I always tell her to make me some, and trust me that feels just like home! If I had to pick an international dish, Sushi and a glass of red wine would make my day, anyday!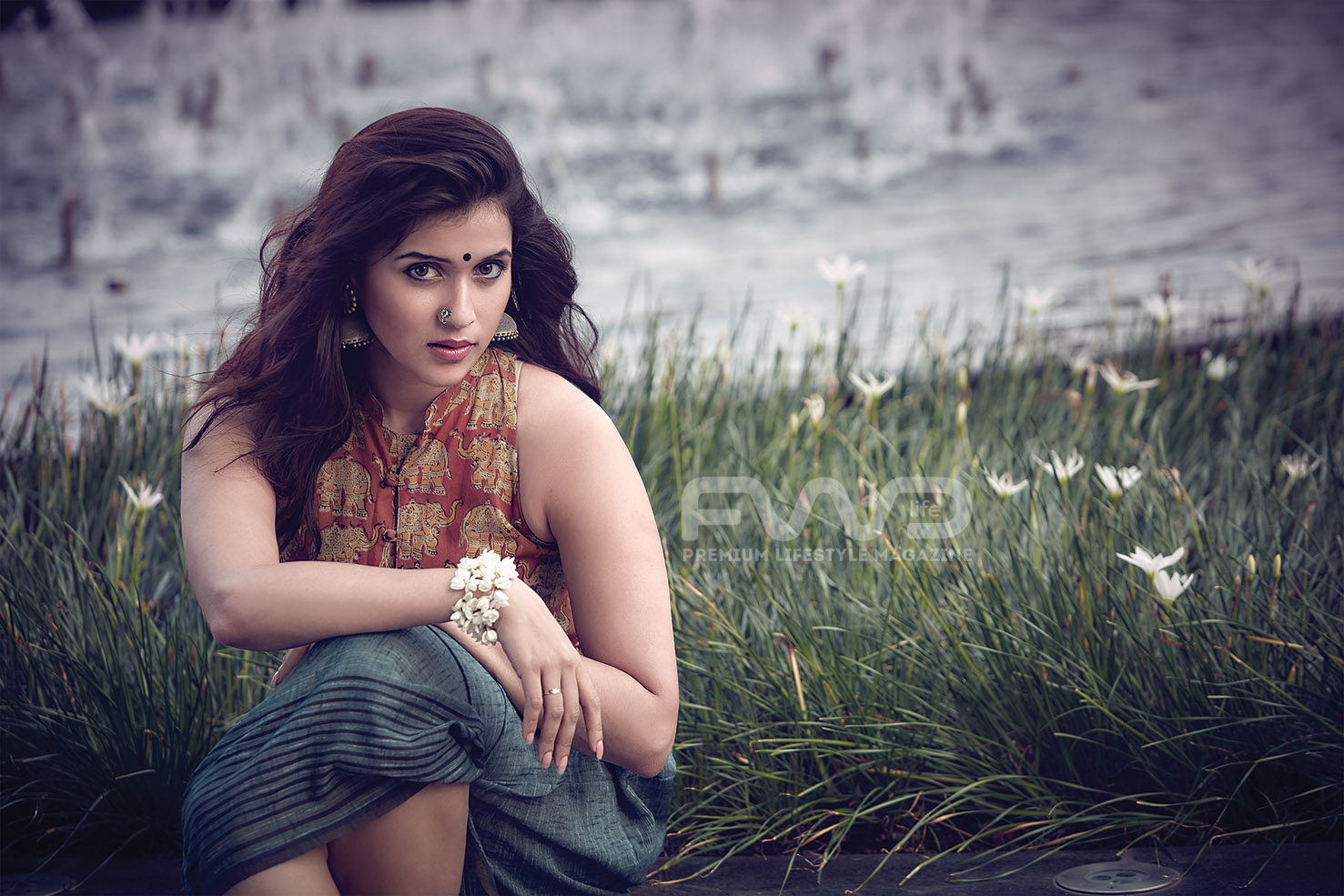 A dish you cannot resist.
More than food, I guess it is my sweet tooth that I find hard to resist.
The first thing you notice about any new place to which you travel.
I guess the landscape. When I am on a flight, before it lands, I always look out to see what describes that place.
The cleanest Indian city you have been to.
Hyderabad. The Swacch Bharat Mission seems to have really had an effect on the place. Besides, Charminar is a sight to cherish.
What is your best travelling memory?
A family trip we took to Nainital. We went on boats, showered under a waterfall – it was truly a trip to nature – and I really enjoyed it!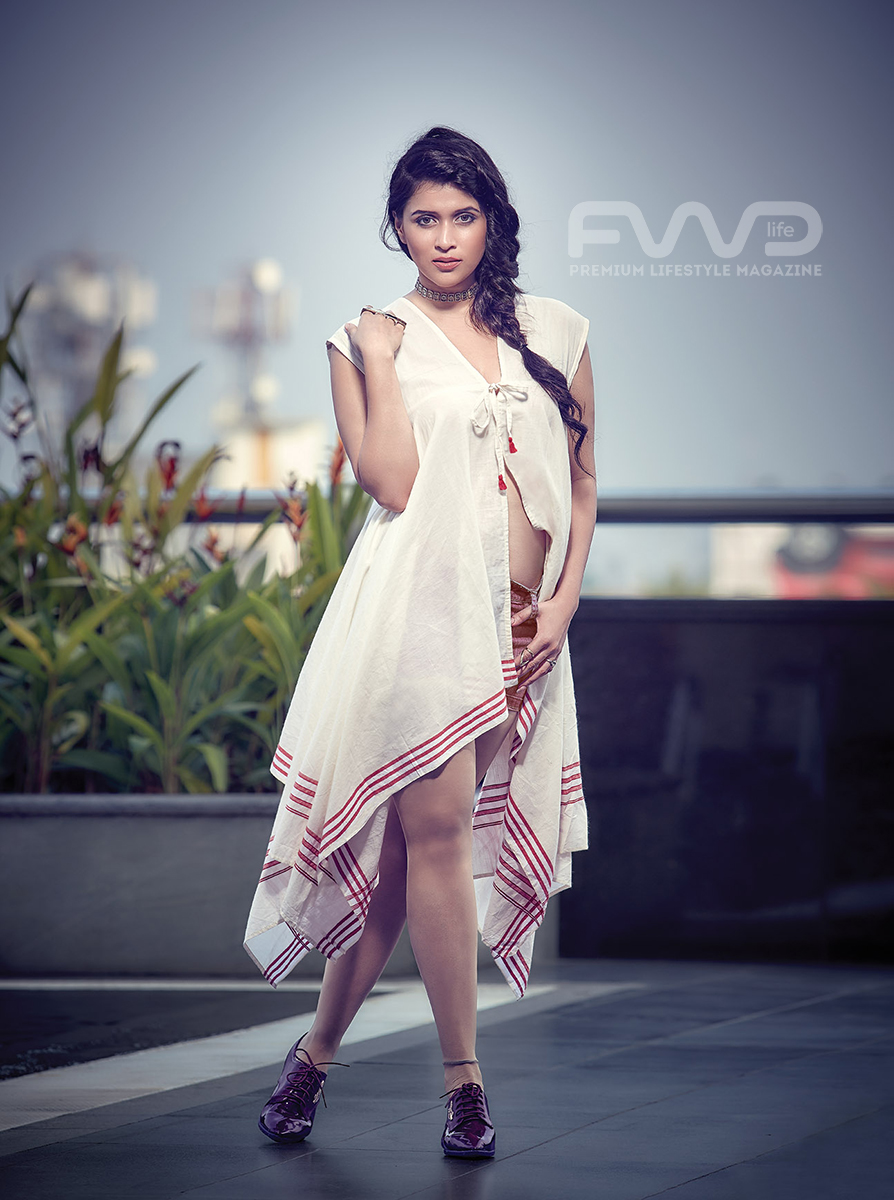 Words: Likhitha P Nair
Model: Mannara Chopra
Photographer: Carrot Gopakumar
Styling: Lakshmi Babu
Makeup & Hair Styling: Jijesh, Inspirit Makeovers
Costumes: M The Store – Mumbai, Aambal – Fort Kochi
Retouch: Deepanguran Pappilly
Location Courtesy: Kochi Marriott Hotel
Jewellery & Accessories: Sukriti Jwellery, Panampilly Nagar
Shoes: Sylcon
Production: FWD Media