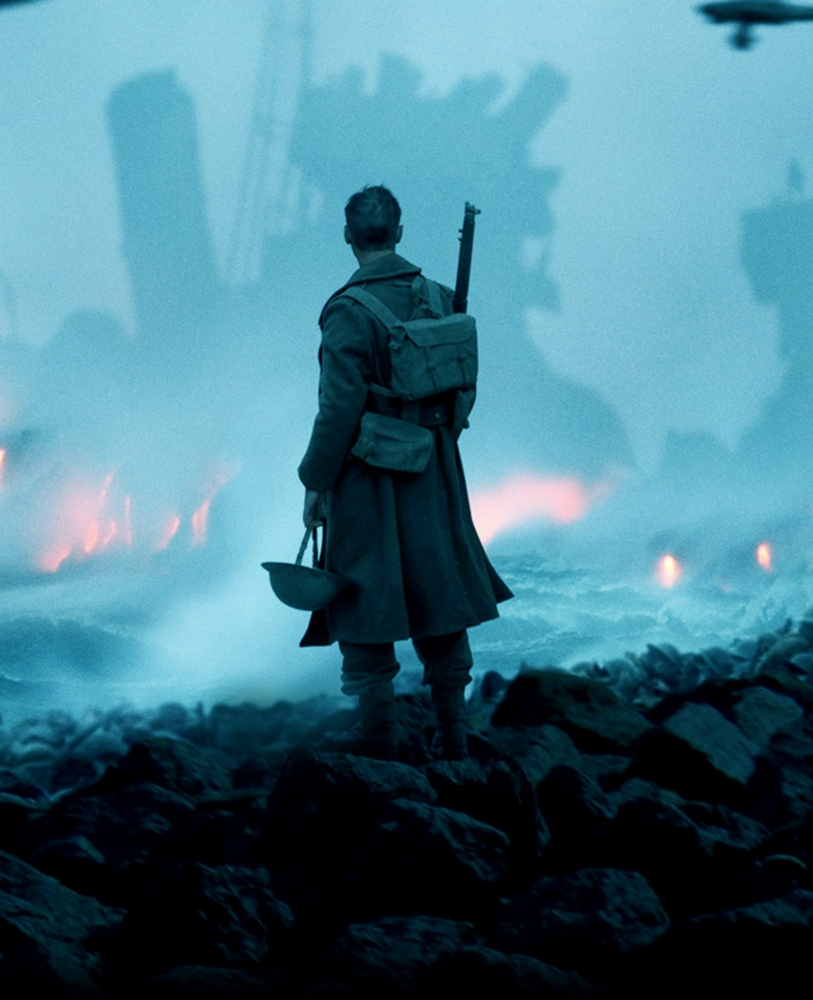 For one who went hoping to catch a war movie, Dunkirk was disappointing.
But on closer observation, Dunkirk is more than that, it is also dismaying.
Words by: Ronnie Kuriakose            Image Source: Official Dunkirk Website 
Dunkirk is not a bad movie. I must begin with this lest I be ostracized online by vehement fans of Christopher Nolan who religiously spent their time ranking his movies and then arguing about said rankings. I myself am one of them and yet I made the mistake of going to see Nolan's new directorial gift to men expecting to see a western war movie – as the trailer made it seem. I was disappointed. I should have known better.
Here's another look at that intense trailer: 
Video Source: Warner Bros Studios.
Dunkirk is not a bad movie. Absolutely not! If the definition of the word movie is "moving images", then yes, Dunkirk is very well-made. I found it to be exceptional in its poetic cinematic fluency and in how it depicted the highest expression of human conflict in ways that had not been seen before – muted and backgroundy. This is a clear deviation from regular Hollywood tropes that Nolan clearly does not want to fit in. Maybe we are still stuck in these said tropes and have not grown to appreciate gems like Dunkirk, however mellow.
Dunkirk is not a bad movie. It throws light on one of the world's biggest military disasters that saw around 400,000 British and Allied troops surrounded at Dunkirk and with no way to get home. A fleet of civilian boats was hastily rounded up to evacuate these men and was successful. It's a story worthy of being told and retold and speaks of the tenacity of our courage and strength even when the odds are against us. Yet despite its attempt at not falling behind tropes, it in not having included the two million Indians who fought in WW2, fell into the western trap of cultural ignorance and imperial blindness.
Despite the entanglement of pop-culture vines in Dunkirk – by this I'm talking about the inclusion of Harry Styles (whose music I've taken great care to not hear … too much), it is still not a bad movie. Though Harry did a surprisingly phenomenal role, at several occasions while watching the movie I was left to question the seriousness of it – whether it was real or not. Harry Styles stuck out like a thorn here and pulled me away from what without him could have been some impressive cinematography in a muted war film.
Dunkirk is not a war movie – at least not your classic war movie you have grown to expect – in how it has cleverly veiled away the intensity and nastiness of war. What it also draws behinds the background are women. The only woman I saw in the movie was that nurse who cheerily passed around bread and butter to wounded and exhausted male soldiers. Ten seconds. She was then very conveniently removed (torpedo-ed?). I understand that this war was primarily fought by brave men soldiers, but let's not forget that women also played an integral part – in packing cargo that were to be dispatched to war zones, toiling in car factories now designed to make tanks, decoding encrypted Nazi signals, and in shepherding hope. But the movie, in how it is presented, the general vibe, and the tenor of the people applauding it screamed movie-made-by-men-for-the-enjoyment-of-men-only.
Dunkirk is not a bad movie. But it is certainly not a great one. It broke the mold of war movies and our own expectations and for this congratulations are in order and we are ever thankful to Christopher Nolan. Nestled between the high-highs and the low-lows of the war-movie genre sit Dunkirk: mundane, muted, and mellow.
A look at the cinematic brilliance of Dunkirk and how it was achieved:
Video Source – Imax Behind the Frame.
Sufjan Stevens, Andra Day and many more will be performing at 90th Oscars 2018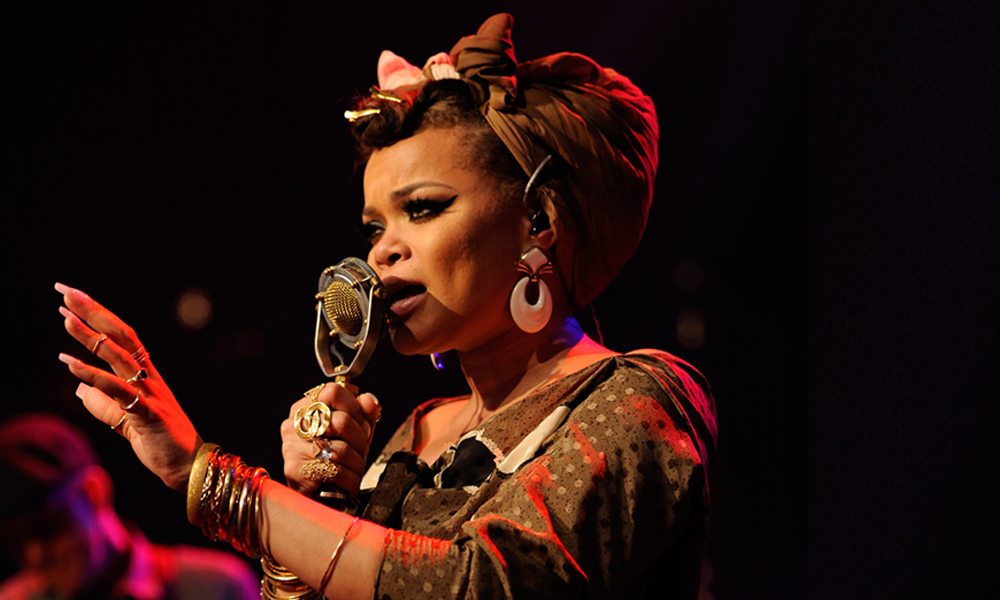 The 90th Oscars will have a live performance of this year's best-nominated songs
Text Credits: Nikhil Wilson
The 90th Academy Awards is sure to be a magical ride as some of the great names in the music industry will be seen performing the Oscar-nominated songs during the event. Gael García Bernal, Mary J. Blige, Andra Day, Natalia LaFourcade, Miguel, Keala Settle, Sufjan Stevens and Common will perform the Oscar-nominated songs at the 90th Oscars. With a huge number of talents competing for one of the most prestigious awards, these performances are sure to give the competitors a change of  ambiance. Here is the list of songs and artists that will be seen performing at the 90th Oscars
Remember Me from the movie 'Coco' by Gael García Bernal, Natalia LaFourcade, and Miguel
Mighty River by Mary J. Blige
Stand up for Something from  'Marshall' by Common and Andra Day
This is Me from 'The Greatest Showman' by Keala Settle
Mystery of Love by Sufjan Stevens
The Announcement was made by the Academy Awards show producers Michael De Luca and Jennifer Todd. Late night show host Jimmy Kimmel will be seen hosting the 90th Oscar awards.
More pictures are emerging from the secret birthday party that Mohanlal was celebrating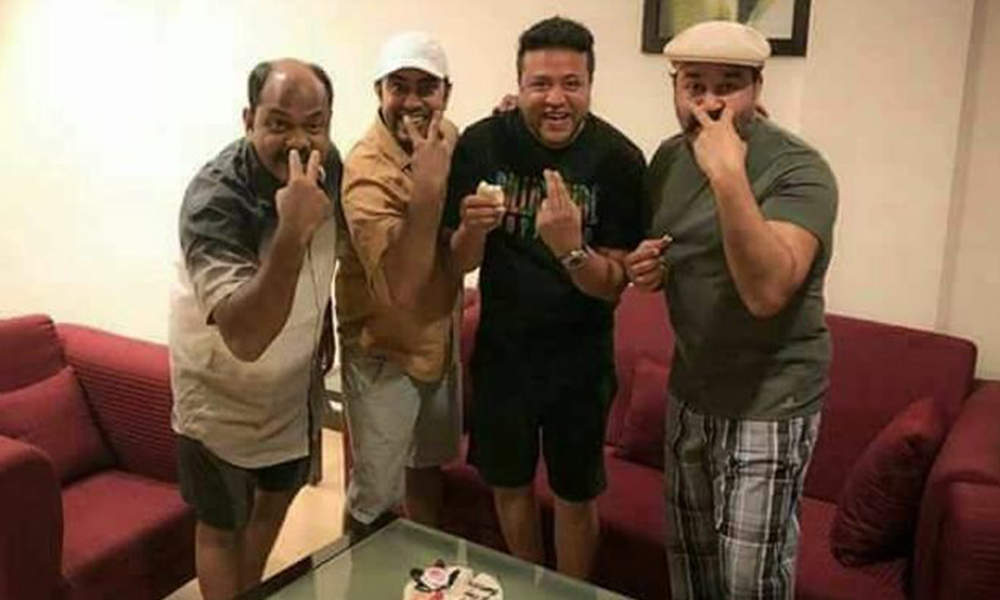 Sameer Hamsa's birthday was definitely celebrated in supreme style, but not many have had the opportunity to see these picture anywhere on the internet
Text Credit: Shibul Pavithran 
Sameer hamsa is Mohanlal's closest confidant and their friendship goes back to many years. The megastar celebrating his good friend's birthday was a hot topic of discussion in Mollywood, amongst their followers and was also on trending social media platforms. But something that is nowhere to be found on the internet, is some of these images that you will see. These are the inside pictures that we were able to dig out from Sameer's birthday.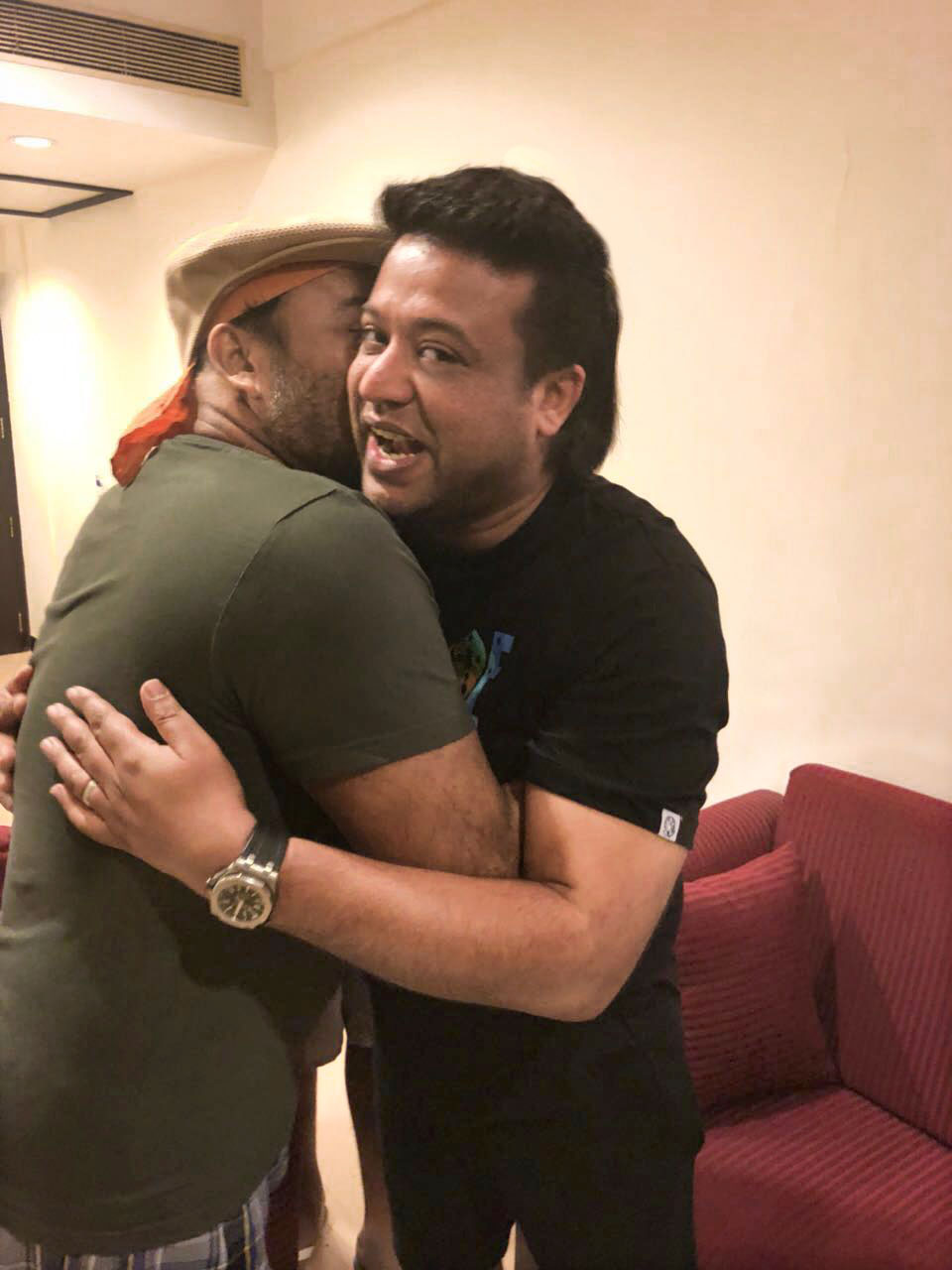 Mohanlal is currently staying in Mangalore for the shooting of his upcoming film Kayamkulam Kochunni. Actor Nivin and director Rosshan Andrrews too took part in the celebration.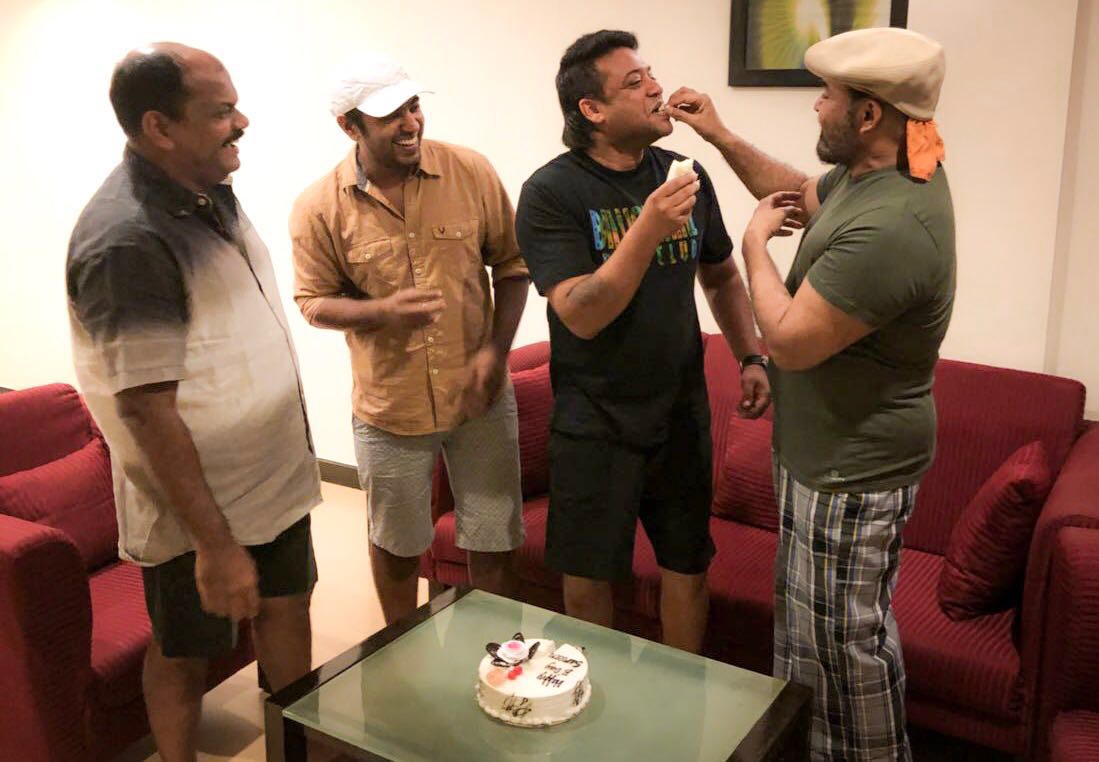 All three of them were seen having a pleasurable time at Sameer's Birthday.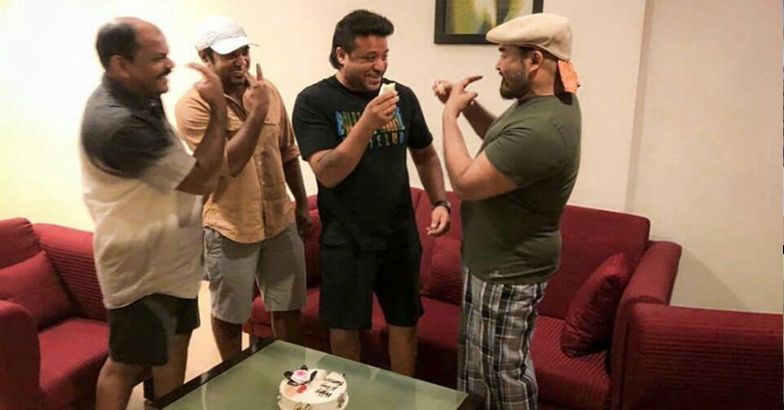 Nivin Pauly will be playing the lead role in the film directed by Rosshan Andrrews, whereas Mohanlal will be making a cameo appearance in the film as Ithikkara Pakki.
Priya Prakash Varrier has more Instagram followers than Mark Zuckerberg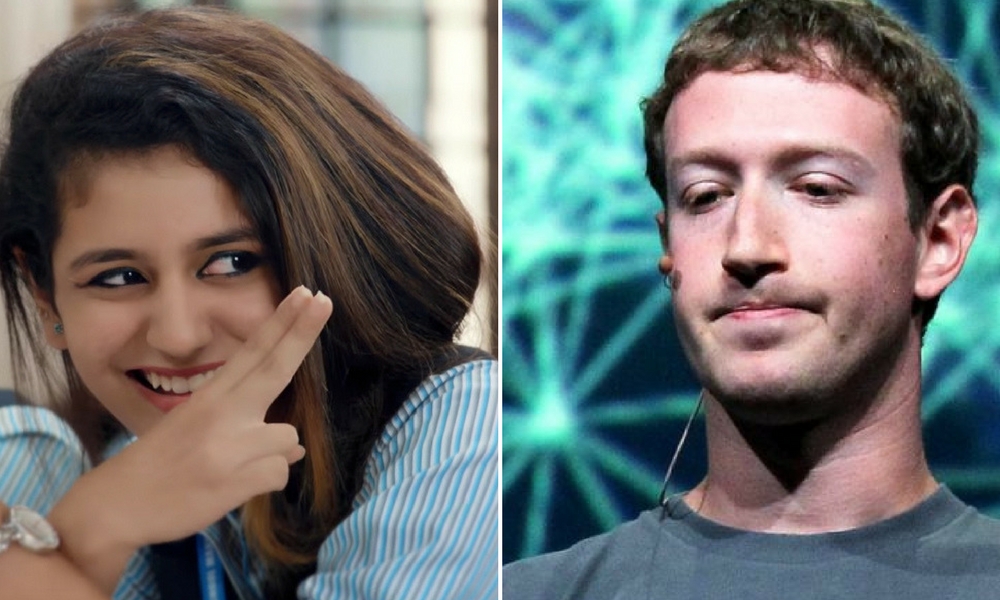 Priya Prakash Varrier who became an Internet sensation overnight has defeated Instagram owner Mark Zuckerberg in his own game by garnering more Instagram followers even before her first film hits the theatres
Text Credits: Shibul Pavithran 
Unless you have been living like a hermit, without your phone, then missing out on Priya Prakash Warrier and her now witty wink would have been impossible. Ever since the Malayalam actress' expressive wink exchange from her song Manikya Malaraya Poovi from the upcoming film Oru Adaar Love took over Valentine's Week, she's been everywhere in the world of internet. So much so, that the young actress awaiting her debut has amassed around 4.5 million followers on Instagram, on last check. That's more than facebook founder and now the owner of Instagram Mark Zuckerberg, despite the fact that he joined the social media app way back in 2010.
While Priya currently has 4.5 million followers, Zuckerberg has merely 4 million followers on the platform. With just 92 posts, the young actor has gained quite a stardom in such small time span. However, the tech prodigy is not just the only celebrity whom she has 'killed' with her wink. National Award winner and actor Malayalam Superstar Mohanlal, who has 714k followers on Instagram, has also been left far behind. And the hunt list does not end there, she has demolished the fame of many others on Instagram like: Dulquer Salmaan 1.9 million, Trisha Krishnan just 1.5 million, Nazriya 1.1 million, Prithviraj 465k and Nivin Pauly just 38k followers.
It would be interesting to see what this stardom gives to the newcomer and how it helps her to build a successful career in the film industry. She has now fans both in India and abroad, with possibilities of making it to Bollywood, Kollywood and Mollywood( for obvious reasons).  Meanwhile, the song Manikya Malaraya Poovi has garnered over 37 million views on YouTube.