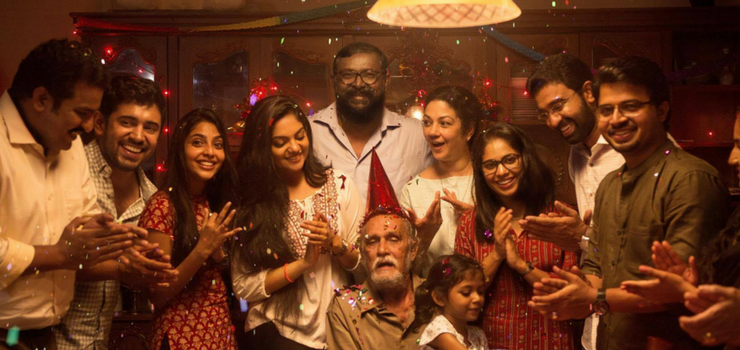 Debutant director Althaf Salim talks about his just released film Njandukalude Nattil Oridavela and his journey into filmdom
Words by Suhas KM and Charishma Thankappan  Photo credits: Facebook
Do you remember the lanky school boy who is Mary's friend in Premam? Though he made his appearance for a brief while in the film, his presence was noteworthy. Althaf Salim has grown from that skinny boy who no one knew, to don the director's cap in the newly released film Njandukalude Nattil Oridavela. In an exclusive interview with FWD, he talks about his experience as a debutant director, and his journey into the industry.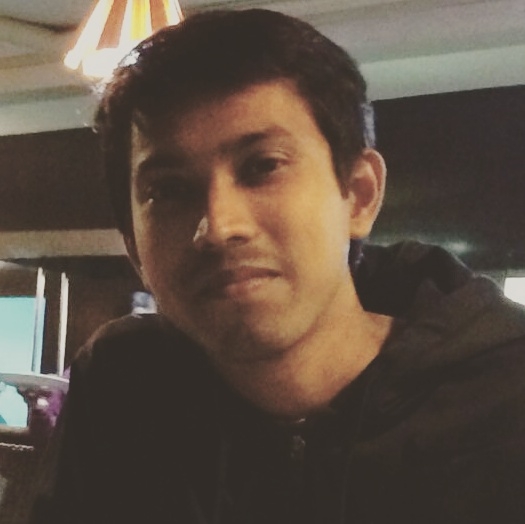 Tell us the process behind the birth of Njandukalude Nattil Oridavela?
Cinema has always been my passion. I had this story in mind since long and wanted to make a film out of it. The film is on the topic of cancer, and I conducted some research for it. George Kora, who has acted in this film as Mathew, and was also seen in Premam, is a friend of mine. I approached him to co-write the script. The story went through several processes of rewriting, and the final product is a result of the eighth attempt. There was a lot more comedy in the script initially, but then we felt that that would mitigate the seriousness of the subject, whereas we wanted to keep a balance of humour and earnestness.
What made you approach the theme of Cancer in a comical way?
It is a common notion among the general public that cancer is deadly disease which means an assured death. So there is a stigma associated with the illness where those suffering from it are looked at with pity and sympathy. In my researches, I found that the ailment is curable if detected at an early stage, and this is a fact that is still unknown largely. So I wanted to spread the message of timely medication and a change of attitude towards those detected with the affliction. Also, as the filmmaker in me prefers doing comedy films, I wanted the treatment to be in an amusing fashion, as against the morose handling that the subject is generally met with. So, I wanted to show that a sombre subject such as cancer can be shown in a lighter vein.
How did you rope in Nivin Pauly as actor and producer for this film?
I narrated the plot of this film to the director Alphonse Puthren, who is a mutual friend of Nivin and me. He suggested that I relate the story to Nivin, and that's when I approached him. This was at the time when Nivin was shooting for Bangalore Days. As soon as he heard the narrative, he said he wanted to produce the film. He was thus, a natural choice for the role as well.
Nivin was not a big star at the time of Bangalore Days when you approached him at first for the film, but his stature is at par with the top actors of south Indian cinema today, at the time of Njandukalude… release. Was there pressure on you because of the transition?
Nivin never had any pressure on himself, and because of that, I was also stress-free. In any case, one can never afford to be bogged down by an actor's star status. One has to give importance to the story itself. So that is the attitude I carry in my work.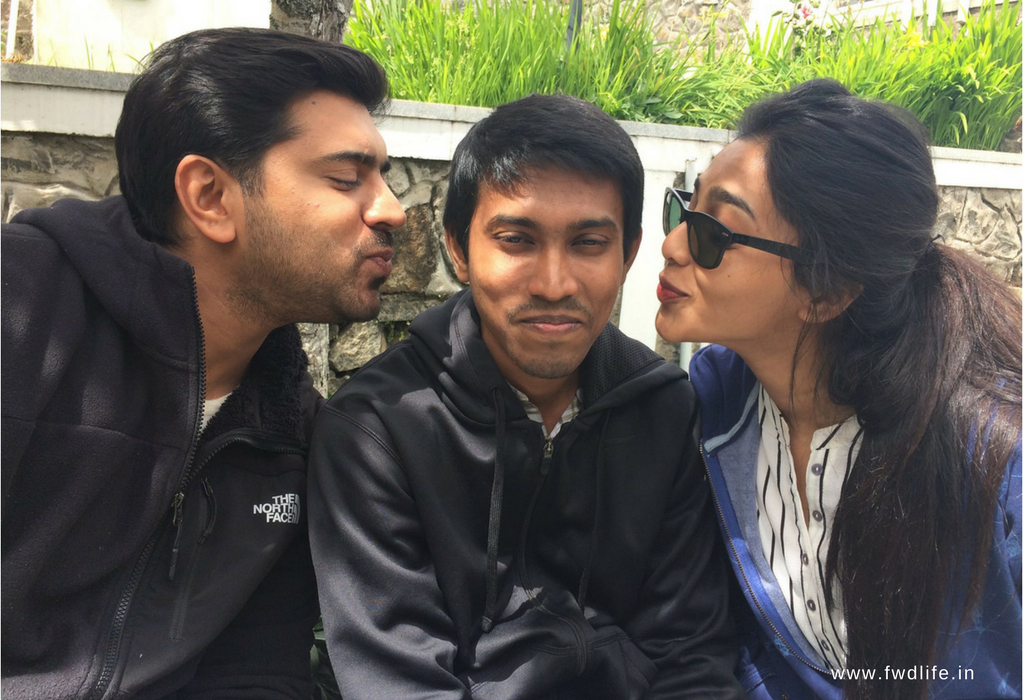 Tell us about the choice of Shanthi Krishna for the role of Sheela Chacko.
I did not have any particular actor in mind for the character of Sheela Chacko while writing the story. I came across an interview of hers on TV, and that's when it struck me that she could be a great choice. The character is a strong woman who is able to hold the entire family together in a crisis situation. As Shanthi ma'am has always been seen in melodramatic roles in the past, I thought this character would be great to break that image. When I told her the story, she did not have any second thoughts while accepting the role. Now the film is garnering great appreciation for her performance and I am glad I made the right choice while casting.
What is the story behind the choice of the title?
I came across a book by the same title by the author Chadramathi, which is a memoir of her days battling cancer. I thought that as my film also deals with the same subject, it would be an apt name. So I took permission from her to borrow the title. It is mentioned in the credits of the film.
Generally, everyone enters the industry in the directorial role after assisting big names. But you have made your way up without the guidance of anyone. Tell us more about it.
It was a deliberate decision to not assist any director because I was afraid that I would be influenced by them and their methods in my work. Also, as assistant director, one has to do a lot of odd jobs and running around, which I am too lazy to do, so didn't want to be the cause of failure in their projects!
I have learned movie making after watching a lot of films – I watch at least two movies every day. I watch all kinds of films; it's what makes me happy the most. Movies have the capacity to transport you into another world.
Who are your favourite filmmakers?
I admire Jim Sheridan and Alexander Payne in Hollywood, and Sreenivasan in Malayalam films.
How did you choose acting amidst it all?
Alphonse told me that he had a role for me in the film Premam. It was not an offer but an order! I read the script and saw that anyway the character Jahangir had just a few lines, and as the crew was my friends, I went ahead and did it. That was my first time in acting. After that, I got to full-length role in Sakhavu. Now, I have signed a new project called Mandakini, directed by debutant Jenith Kachappilly.
In Njandukal… you have directed two directors – Lal and Dileesh Pothen. How was the experience?
I shot with Lal and Dileesh from the first day, first shot itself, which I see as a great fortune. Lal sir used to give his suggestions for certain takes. I could not spend much time with Dileeshettan as he had a small role in the film. Besides, he was busy with the shoot of Thondimuthalum Driksakshiyum.
How did you settle upon the casting for the film?
Nivin was the first to be cast. Though I didn't have anyone in mind for the character of Chacko while thinking of the story; I was particular that Lal sir should play the character when I started writing the dialogues. His look in the film is different from how he is usually seen, as we made him wear cotton shirts in a tucked in manner. For the role of Chaachan, I wanted someone who would look realistic, as I didn't want to use makeup. So I approached Antony Kochi. I asked him not to cut his hair for the look. The other actors – Sharafauddin, Krishna Shankar, and Siju Wilson are my friends, and I wanted to include them in some way in my film. Their roles in the film are also such that bring out their true talent. Aishwarya Lekshmi was chosen after auditioning for the role.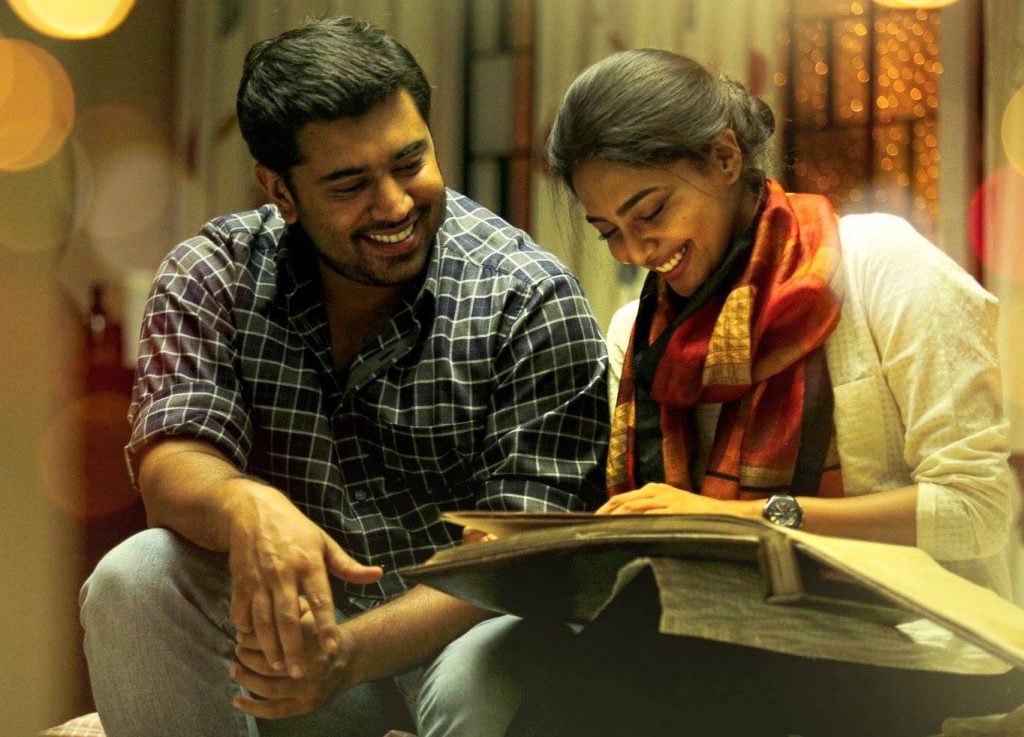 Why did you choose first timers such as Justin Varghese and Mukesh Muraleedharan for music direction and cinematography, when you could have had any leading names for the same, considering it is Nivin's production?
Justin and Mukesh are my friends. Being a debutant director, I thought it was best to approach people who know me and my interest in films, rather than explaining myself to others. Also, both are equally talented. Justin has kept the background music very minimal, which is in sync with the performances of the actors.
What kind of films can viewers expect from Althaf in future?
You can expect all kinds of films from me. As I lay emphasis on humour, it will be a recurring element in all my films, except if the subject does not demand it.
Aishwarya Lekshmi addresses her debut with Nivin Pauly – Interview Video