The actress speaks to FWD Life about her life, roles and success, in between promotions for Nene Raju Nene Mantri and Vivegam and shooting for Mersal
Words by: Rheanna Mathews    Photographs from: Rahul Jaghania    Makeup and Hair: Loveleen Ramchandani 
If a busy schedule is the sign of success, Kajal Aggarwal has achieved it, and then some. Amidst a whirlwind of promotions for her two upcoming movies, in between airport sprints and a few precious moments of quiet relaxation, we were able to chat over the phone.
A full plate
With two movies, Nene Raju Nene Mantri with Rana Daggubati and Vivegam with veteran actor Ajith Kumar, releasing back-to-back and shooting for a third movie, Mersal with Tamil heartthrob, [Joseph] Vijay, in between promotions, Kajal has her plate full. But her upbeat personality seems pretty elastic, as even from her conversation, one feels that she is raring to go, to do more. Her years in the industry also seem to have honed a native talent for diplomacy, for when asked who her favourite co-star is, she easily sidesteps the baited question, as "all three of them are very special in unique ways".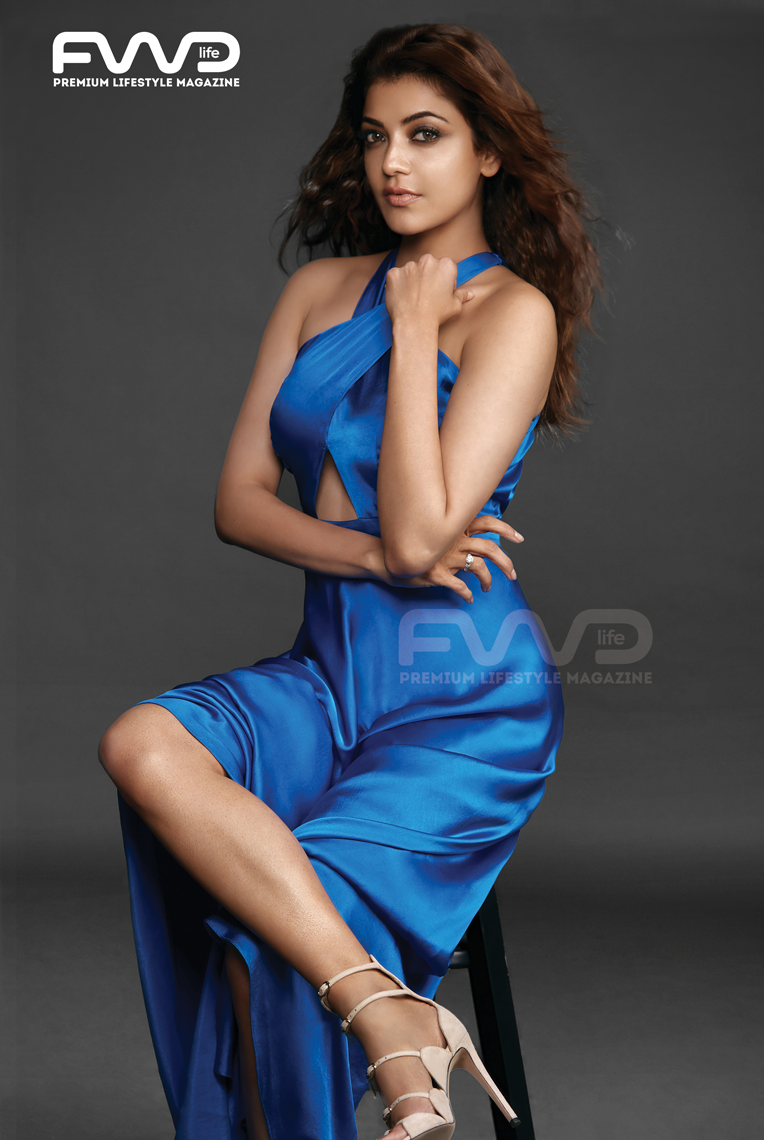 With a range of movies in different languages under her belt, Kajal has never felt language to be a barrier when it comes to acting. Whether Telugu, Tamil or Hindi, she places importance on the craft, and when that happens, a different language simply becomes a stepping stone to newer experiences and wider horizons. Then how come she hasn't stepped into the Malayalam film industry, you ask? Missed opportunities, clashing dates and that busy schedule again. Kajal reiterates that Malayalam too is a language she'd love to work in, with the industry being famous for its "technicians, stories and amazing scripts. The directors have the most creative ideas; very out-of-the-box scripts. So of course I'd like to collaborate!"
As one would expect from an actor with a decade of movies in her portfolio, Kajal places importance on quality rather than quantity, expressing a wish for roles that satisfy her creatively, with a different sort of stories and performance oriented roles that, again, places emphasis on the craft. In terms of genre, she is looking to do action and comedy movies, perhaps, in order to stave off the typecasting that we are all wont to do.
Describing her childhood self as 'Kajal the Menace', a bratty child who needed her mother's constant supervision to stay out of trouble, Kajal says that although acting was always a passion and a hobby, she never imagined in her youth that she would pursue it as a career. "I'm totally Destiny's child", she says as she credits serendipity, pure chance, for the choice of her profession.
On the meaning of 'success'
By all accounts, Kajal is scaling the heights. Counted among the stars of the industry, Kajal is much sought after, loved, and perhaps more importantly, respected, by the populace and the film industry. How does such a person define success? Is it by the sheer amount of movies generated? The people one works with? Or by the trappings of success – the designer clothes, the jet-setting lifestyle, the luxury villas and sedans, the glitz and glamour of tinsel town? Maybe a combination of all the above?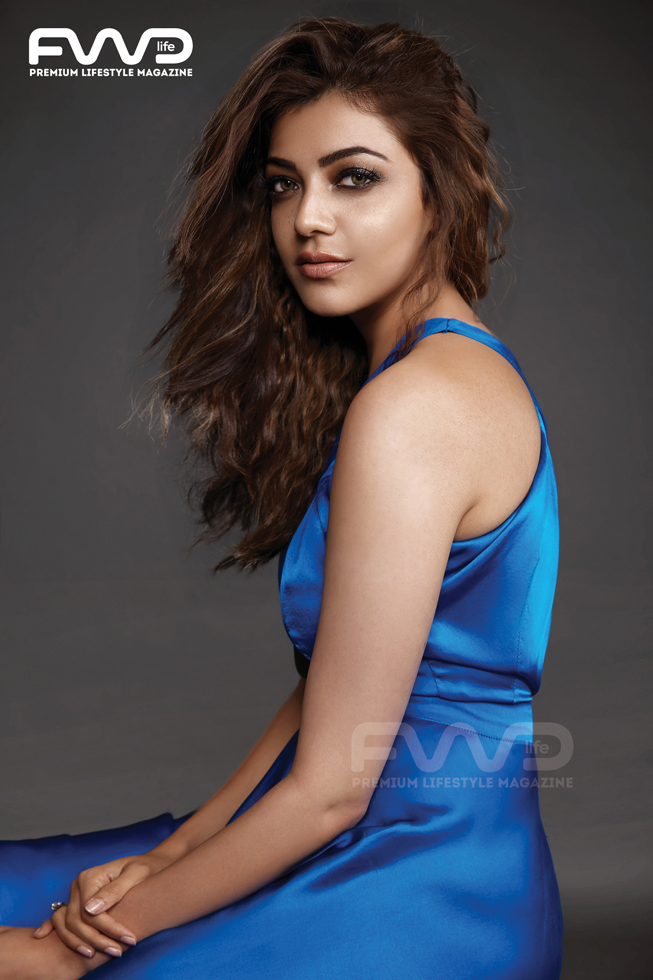 Kajal is unsure if she can chart her success with just her career graph. She looks at success as something fleeting. There a moment, gone the next. For, as fallible as human nature is, one's wants and desires keep changing. As soon as you achieve something, there's something a little further down the road that you want more. A little bigger, a little better. So then, given this constant state of desire, when do you really succeed? She says, "Maybe I'll look back in a couple of years and feel happy about my career so far, but I wouldn't call it one of the most successful runs either. Of course, I've done great films, worked with fabulous people and I'm proud of all that I've done. I have no regrets. But, I equate success to something deeper than that. It is a very personal feeling, and the minute you are able to grow in some manner or able to change yourself at any level, then, you are truly successful. This lasts longer too."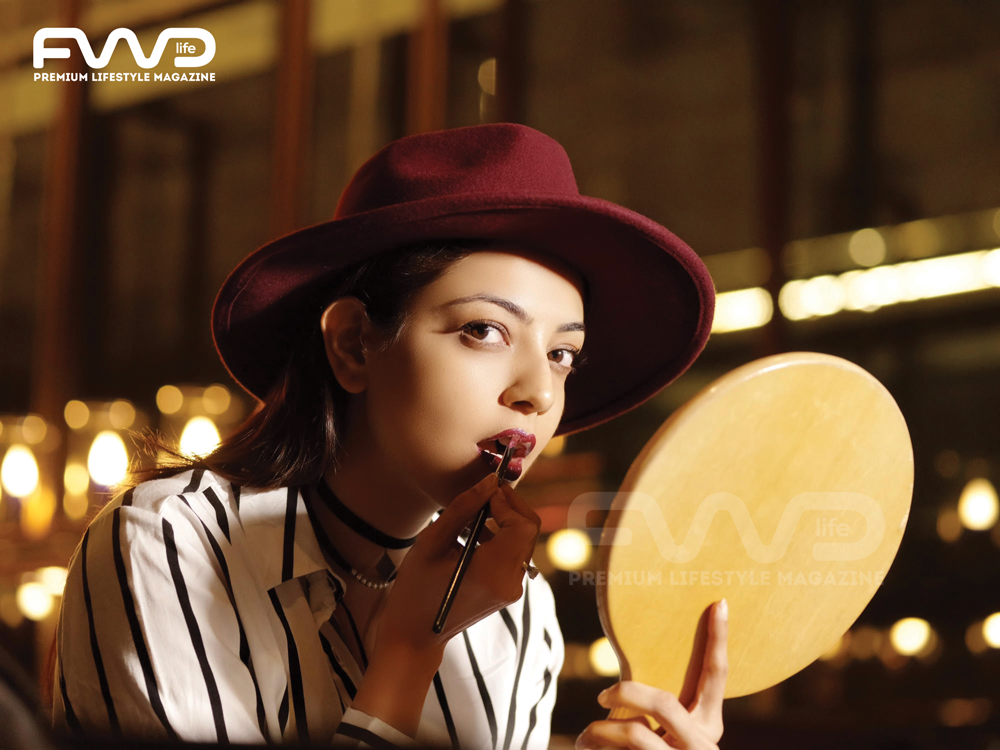 Looking now to remake the Hindi movie, Queen, Kajal is still unsure of the long term plan. She takes it as it comes, wishing to live a balanced life, and trusting to Destiny, who has steered her well so far.