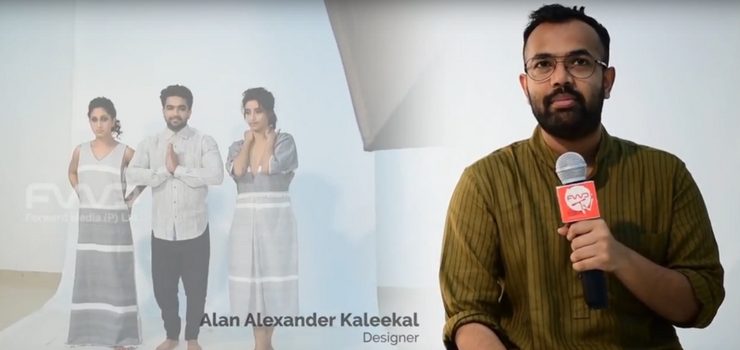 Wonder what went through the mind of Alan Alexander Kaleekal while designing his collection?
Text: FWD Media   Photos: Various Sources
FWD Life has always tried to promote new thought throughout our magazine. The cover for the Fashion Special April Issue was remarkable on many counts. For one, it features not one, but three unique artists. Two, the shoot was on the theme gender fluidity, a prominent theme in the current times, which was in fact the reason why we had three artists on the cover in the first place. We represented the masculine, the feminine and the vibrant rainbow coloured spectrum in the gray of the monochrome that had long been ignored.
But the third one is what acts as a glue to all the other factors. The collection showcased in the shoot were designs by Alan Alexander Kaleekal, the mastermind behind the brand Kaleekal. His line got international recognition for portraying genderfluid clothing that was sharp, stylish and comfortable.
Here's what he had to say about the what he's trying to portray through his collection:
There seems to be a lot of thought that's gone into your collection. Is there something in particular that you're trying to portray through it?
"Through our collections we try to explore the gender binary, the norm set by the society. Gender is not necessarily binary. It's fluid and that is what we are trying to portray through the clothes. It can be either worn by a man or a woman, it could be something that's vague and in between as well. That's what we're trying to portray. The concepts of gender binary and gender fluidity are all unfamiliar to us just as it is to the world. So we are trying to initiate a dialogue through what we are trying to portray and what the customers, the readers of our magazine, gets out of it.
Unless and until we start to talk about it, these concepts are going to stay at the fringes of our societal discussions. We are trying to bring forward everything that is marginalised and not easily talked about. We are trying to give a voice to those topics."